Easy fast cheaters route to a tasty chai latte.
164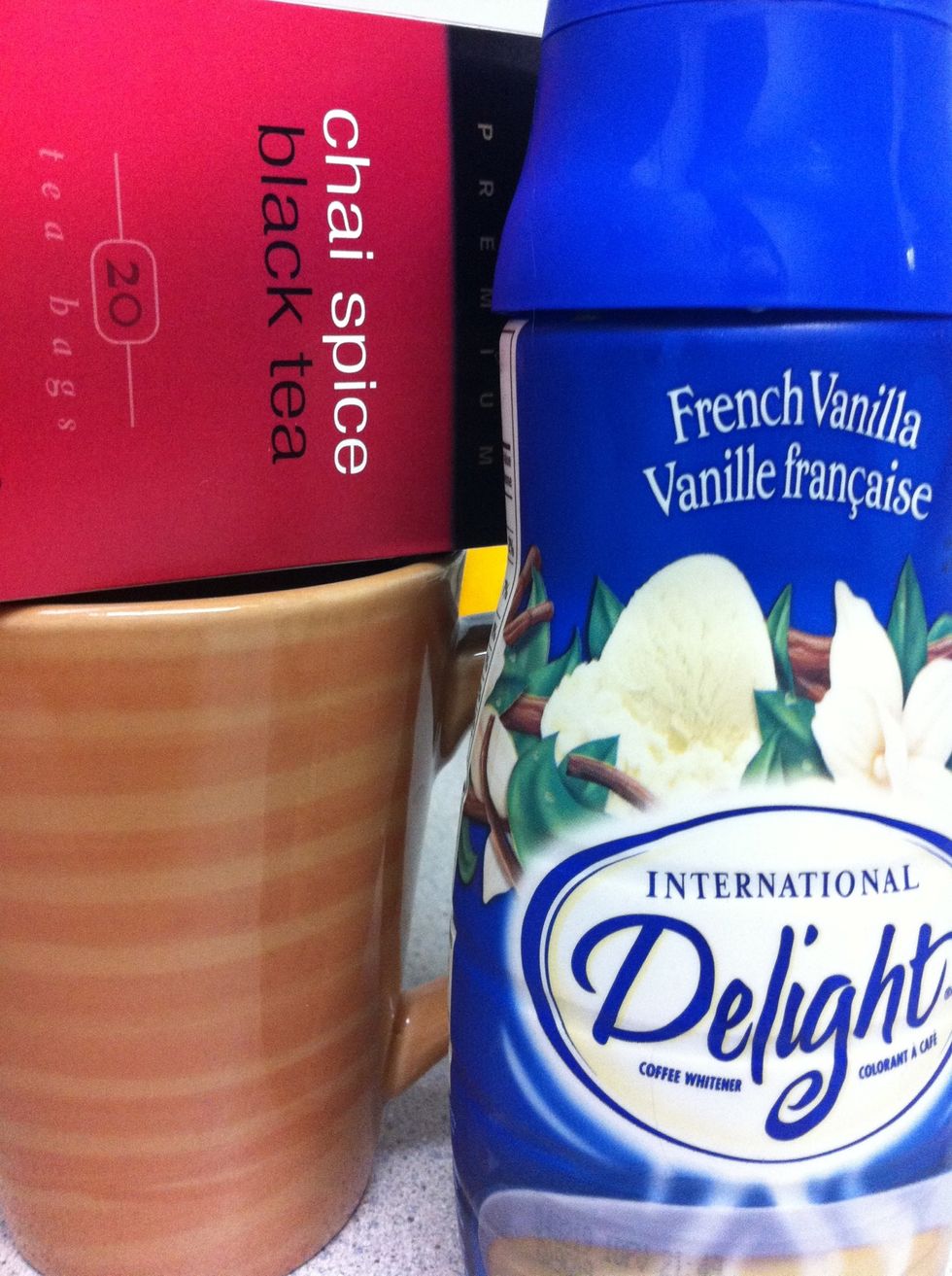 Supplies! First boil your water and bust out your mug!
Pour in some French vanilla creamer! This is approx 3 tbsp. If you prefer you can add the cream to the steeped tea.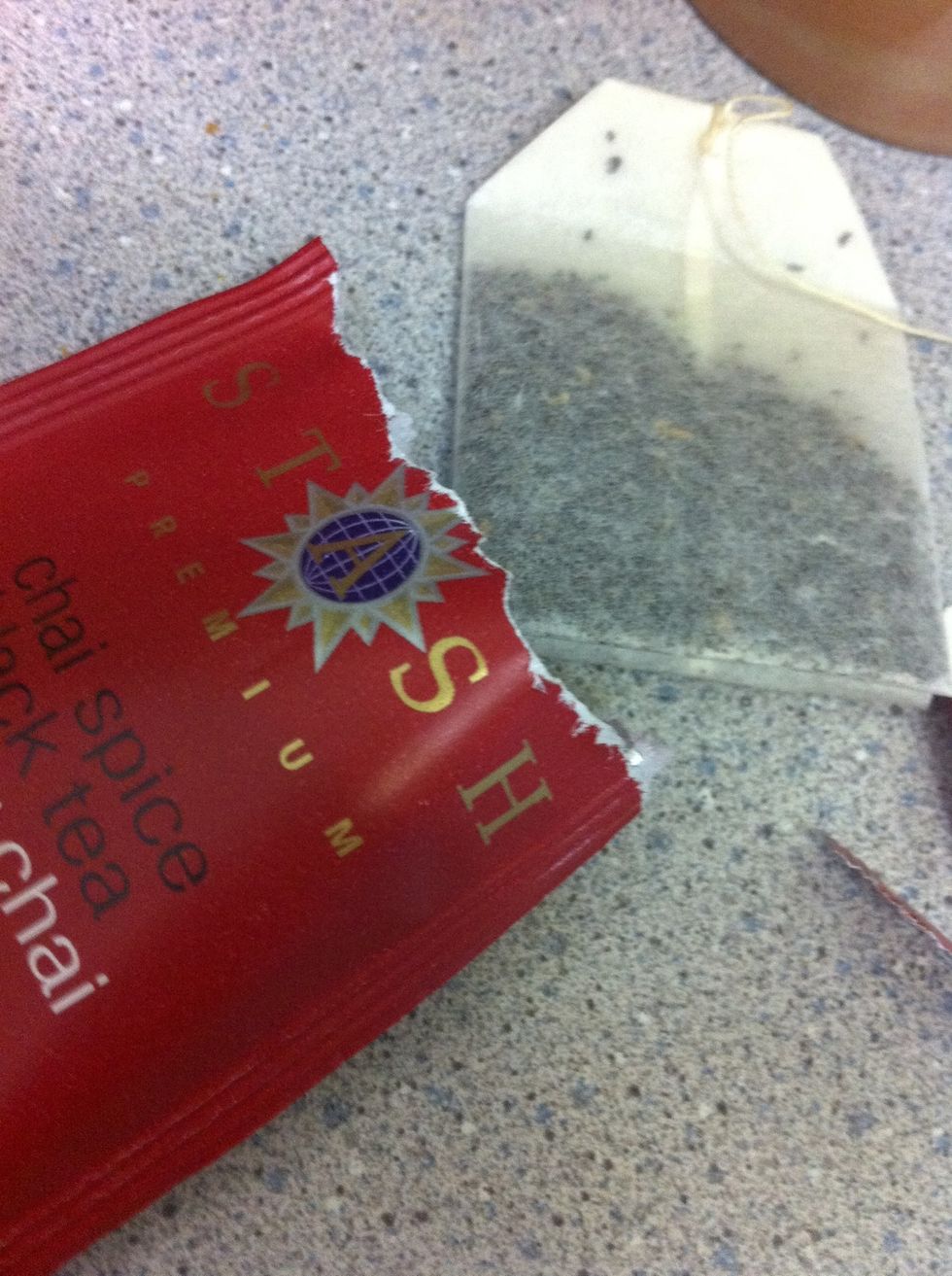 Tea!!!
Do not steep more than 3 to 5 minutes. Creamer you may want more or less of course it's all to personal taste. I just wing it.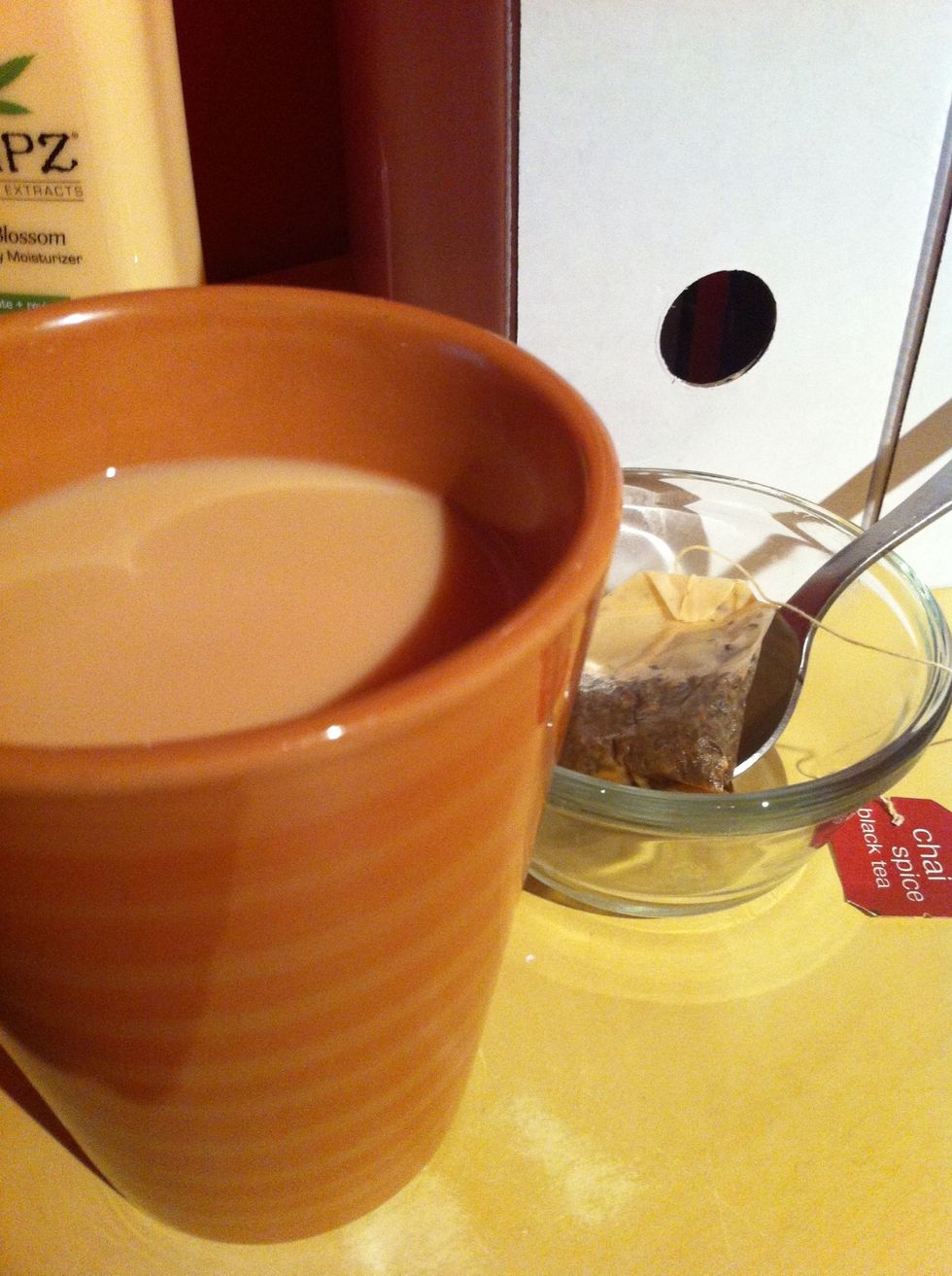 Remove tea bag, give a little stir. Sip away. Enjoy (:
Chai tea
Water, kettle
French Vanilla creamer
Your fave tea cup