Here is a cheater cronut recipe. You can expand on it as you wish!
44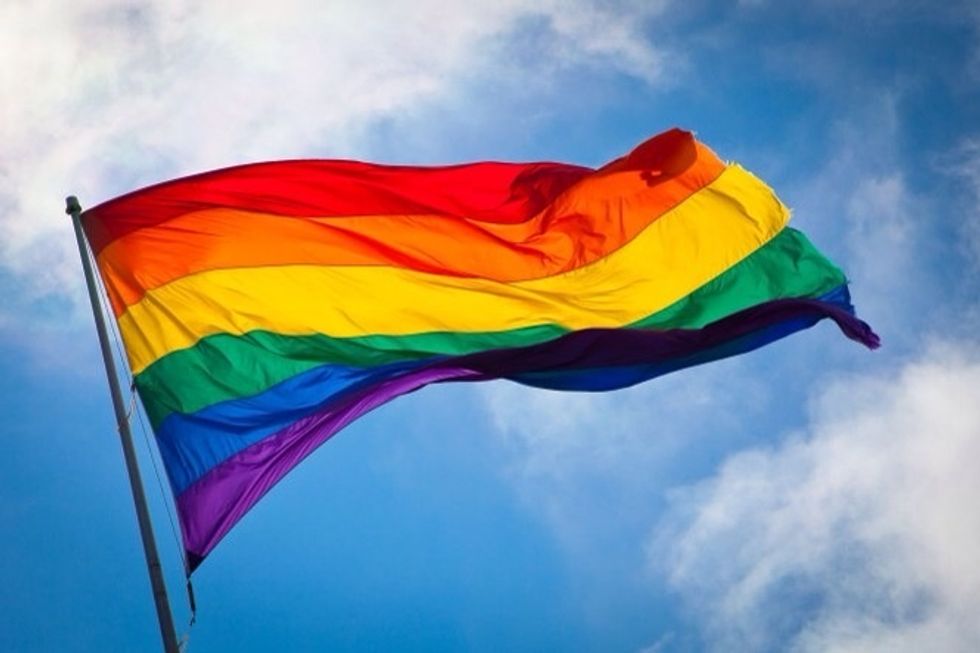 This recipe is cruelty and hate free!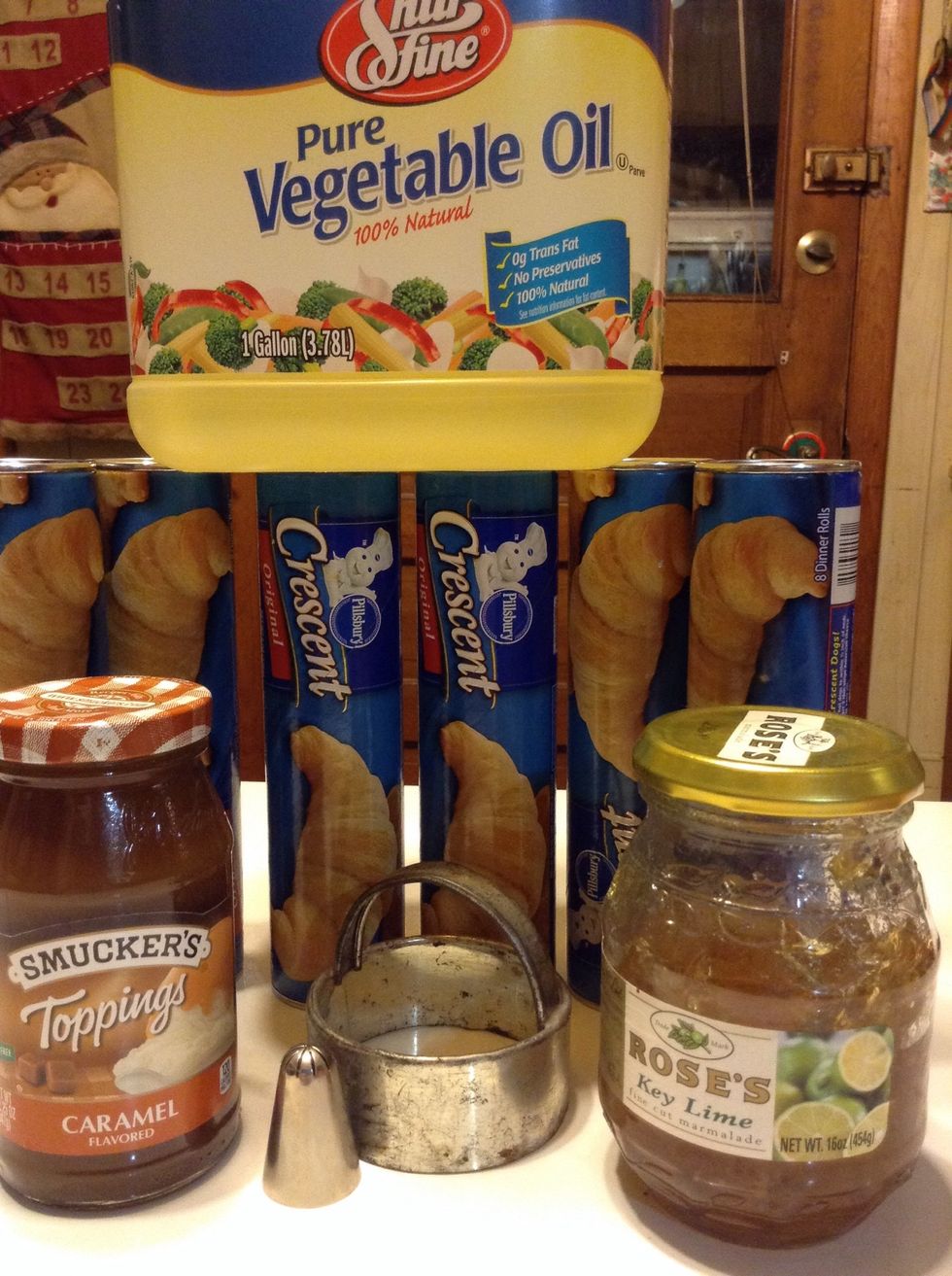 Here are your players in the cronut symphony!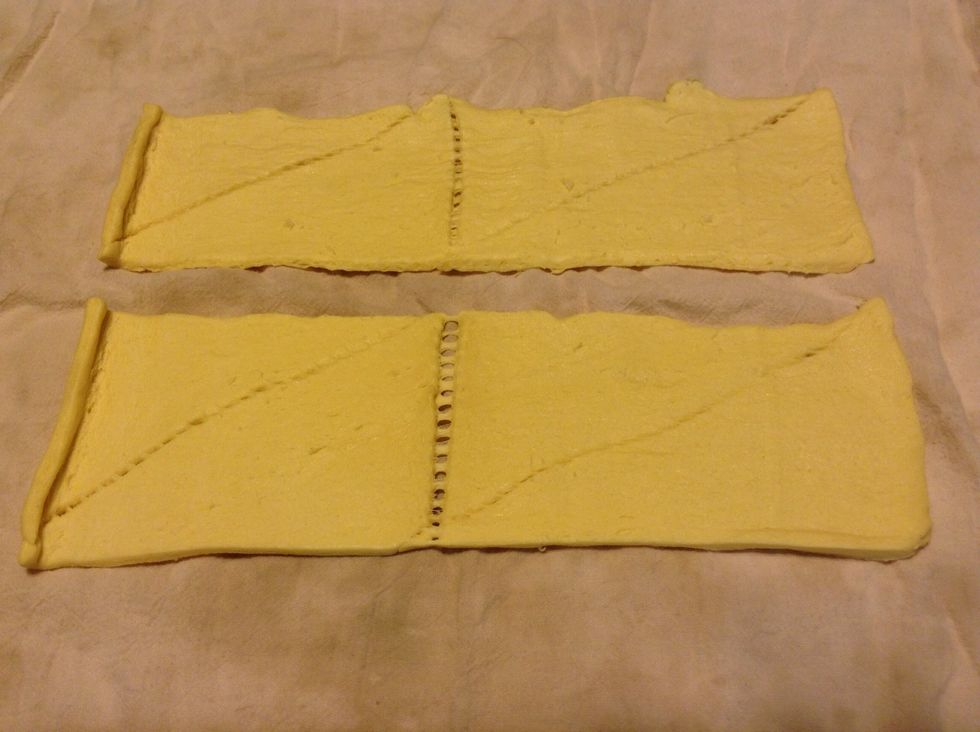 Unleash the contents of a can of crescent rolls and place in two rectangular halves...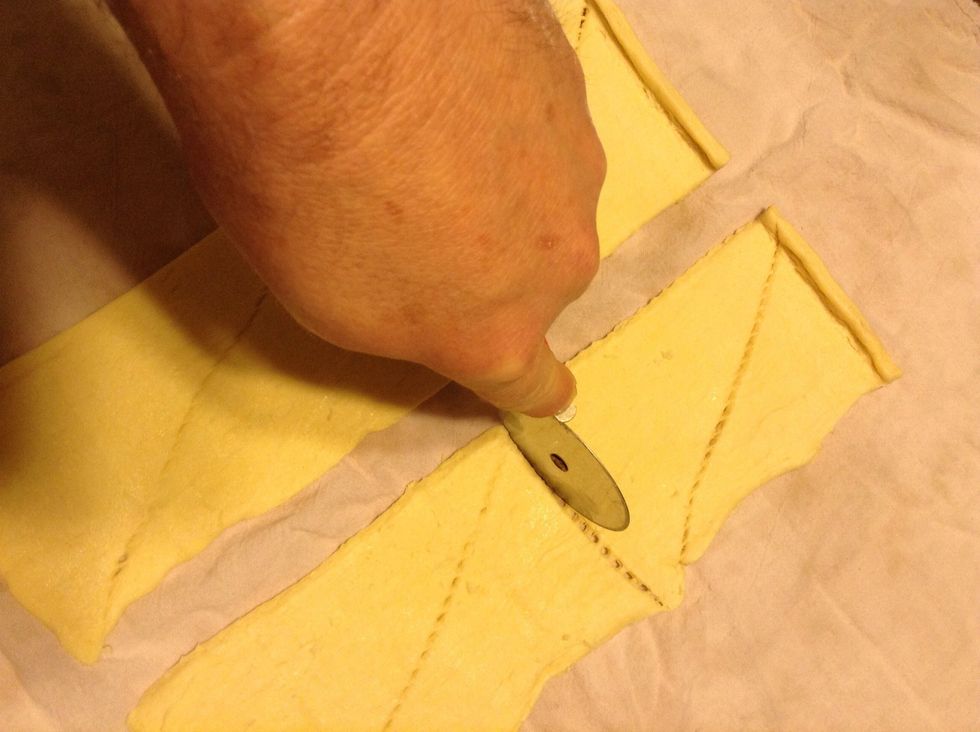 Take a pizza cutter and cut the two halves into half again...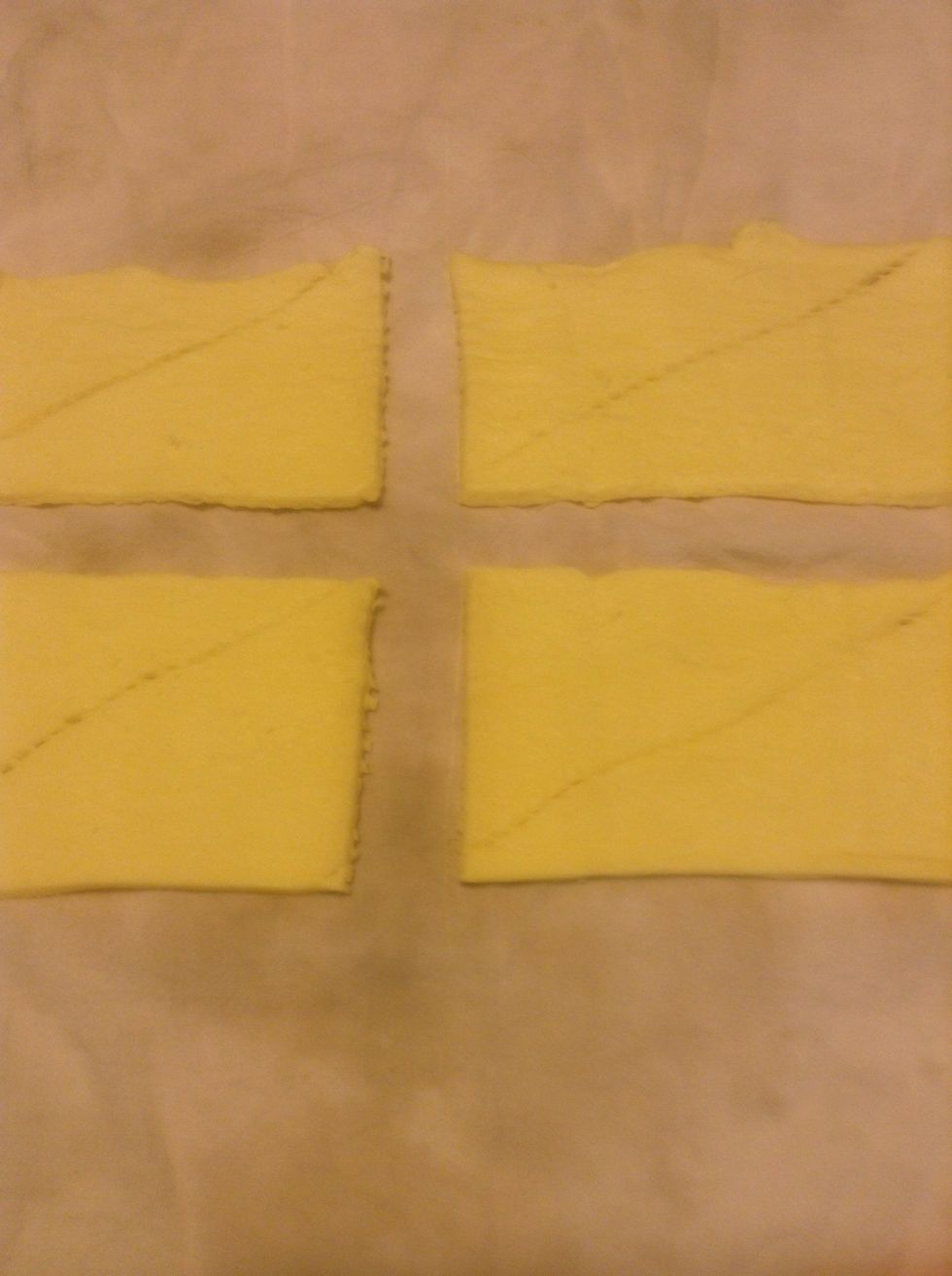 You are now left with four pieces...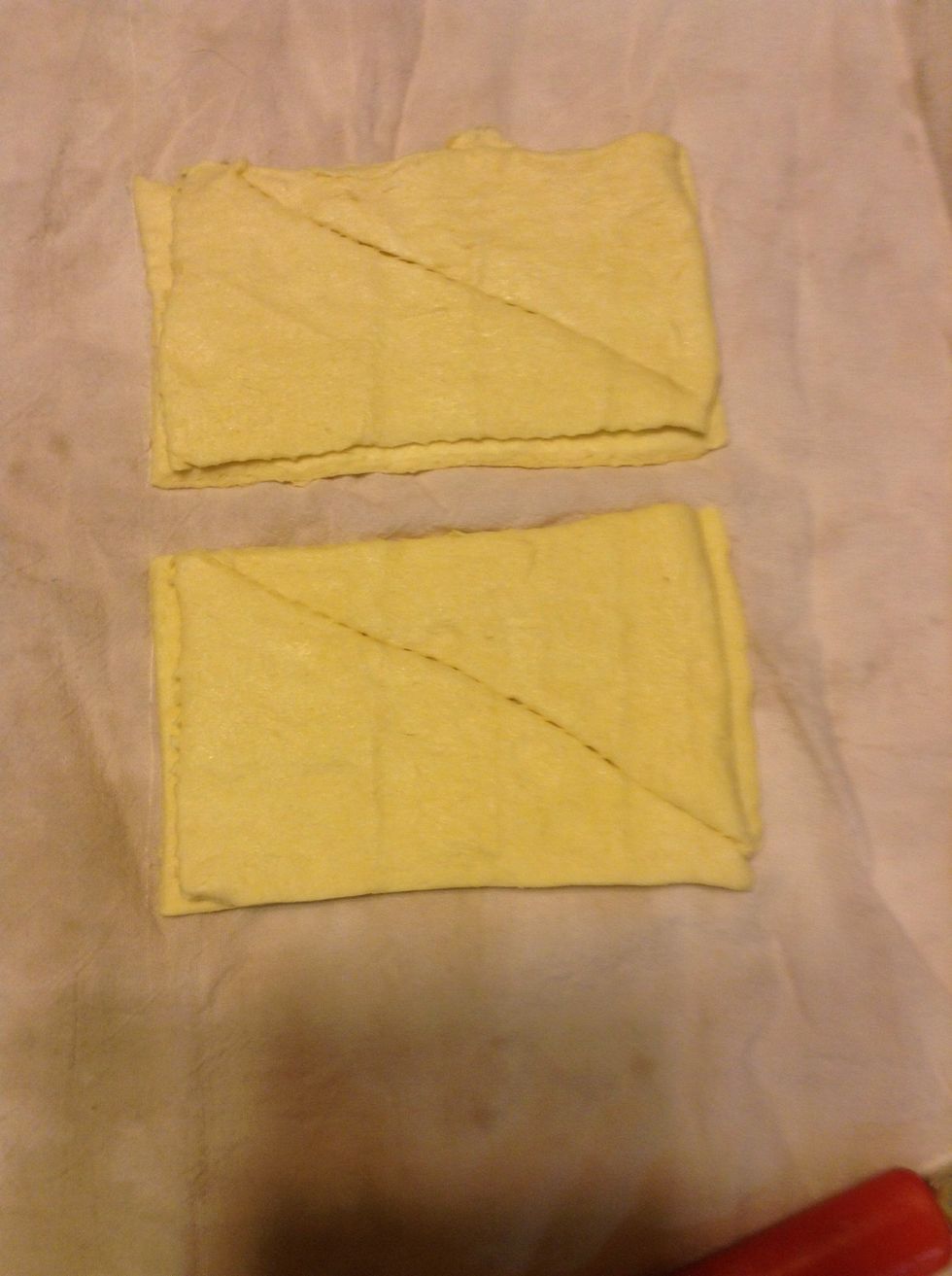 Now place one piece on top of its neighbor. Here is where you need to make sure you pinch the seams well!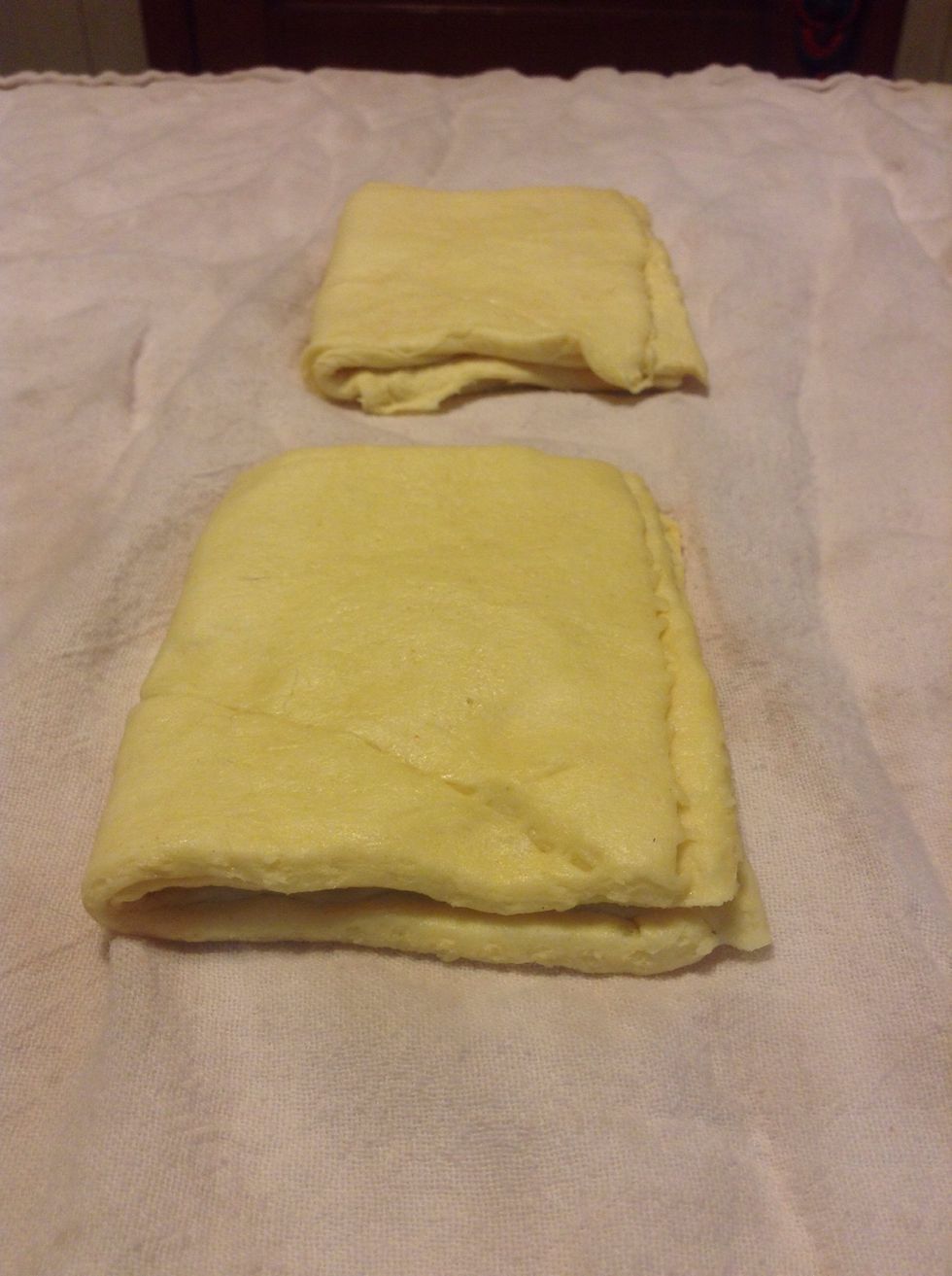 Now take each crescent sandwich and fold in half and press together.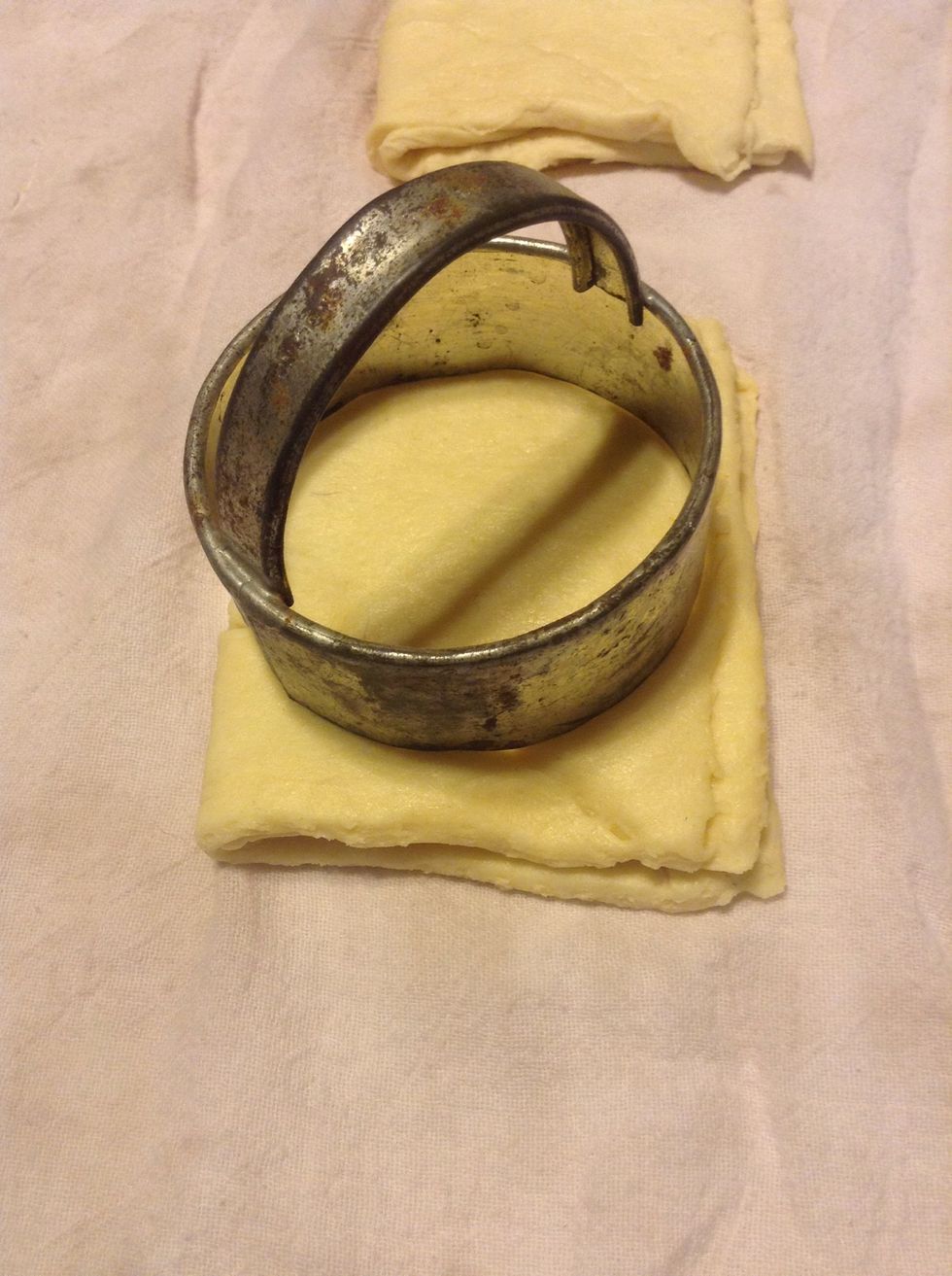 Since my doughnut cutter has "disappeared" I had to improvise with a 2 inch biscuit cutter to cut the round doughnut...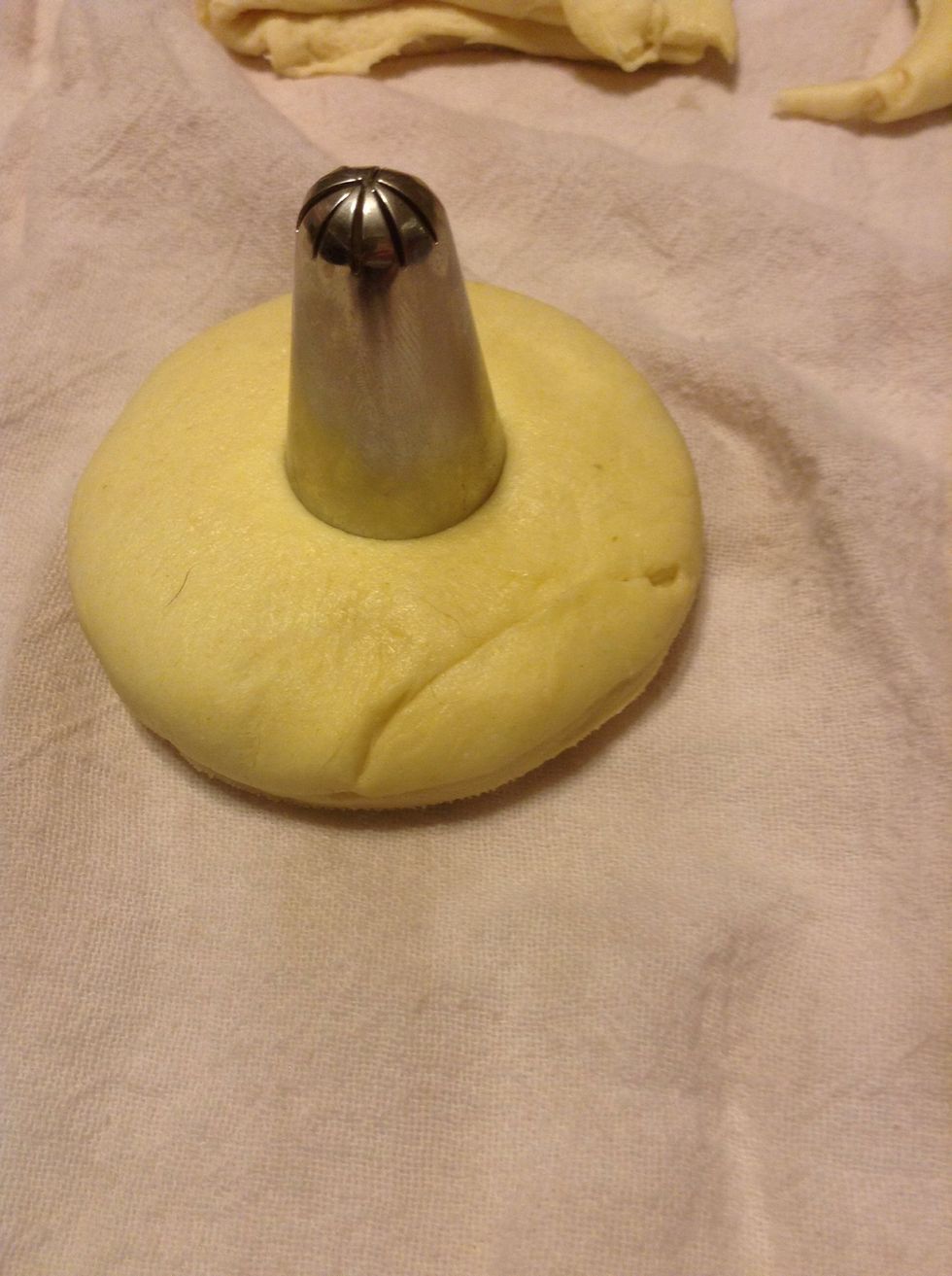 ...I used a pipping tip to cut the center out...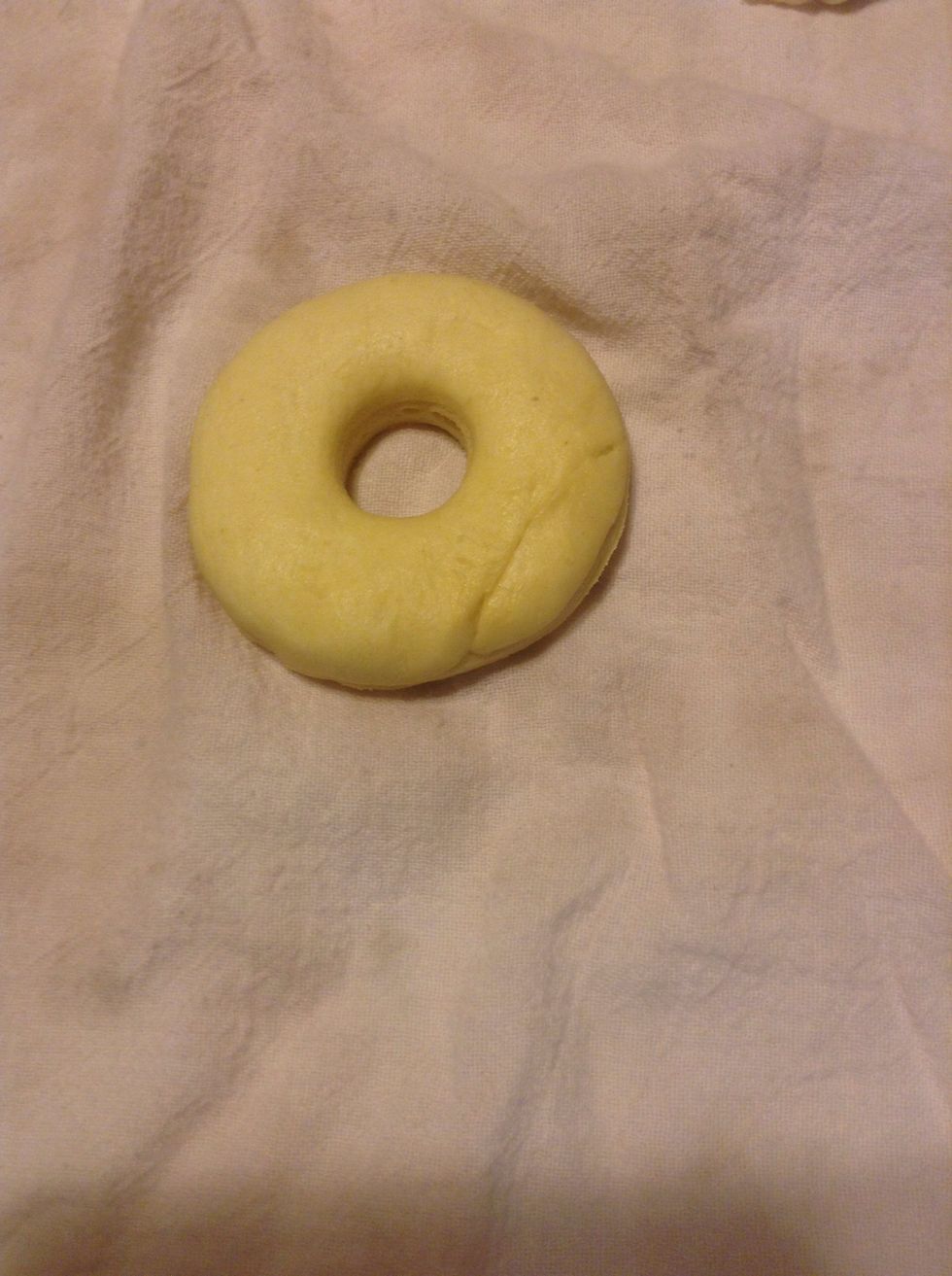 Do this for all your Cronuts and set aside until your oil reaches 350 degrees . The 6 cans will only yield 1 dozen Cronuts.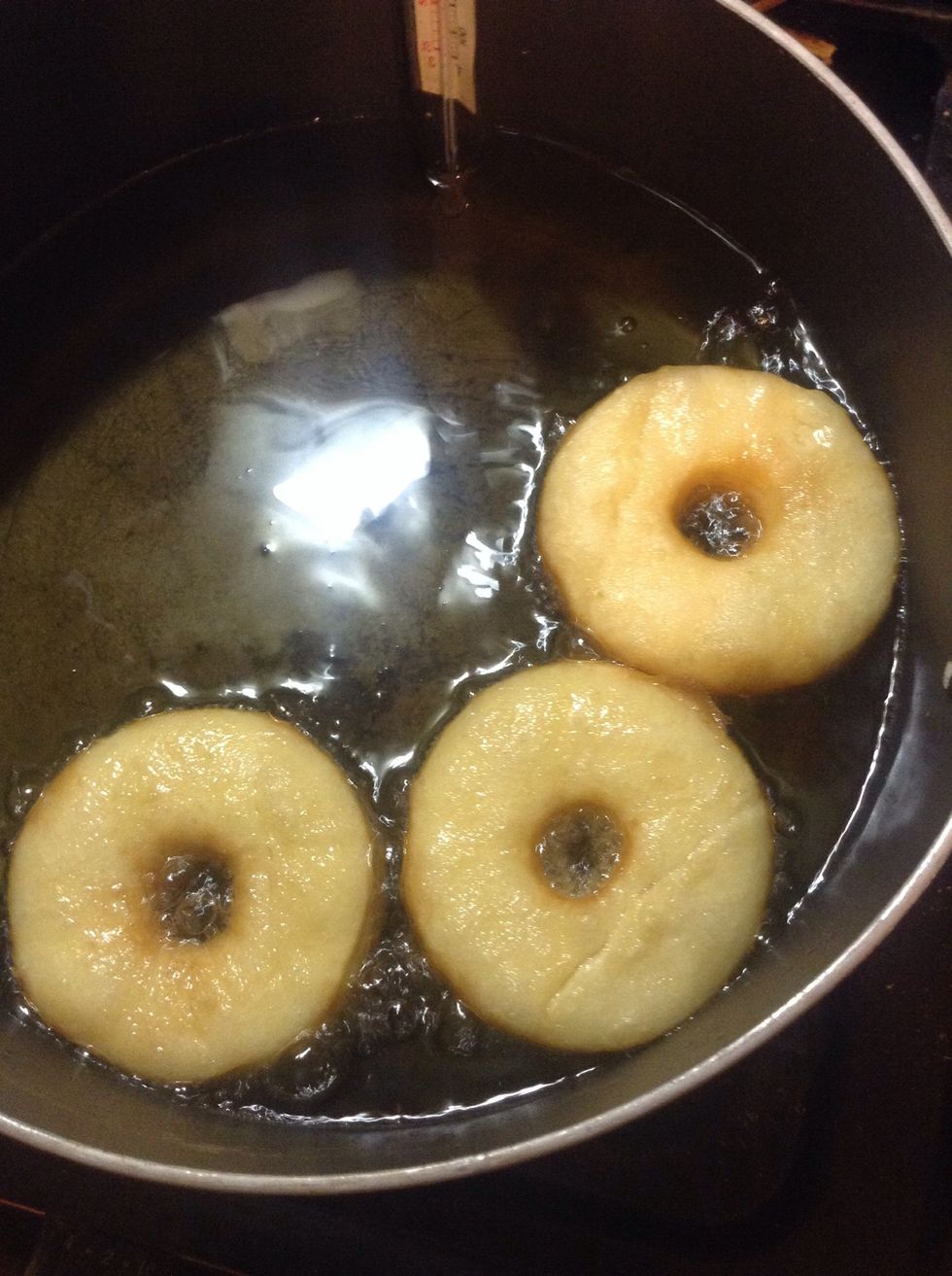 Place only three Cronuts in the hot oil at a time. You do not want to crowd them because the will begin to expand, especially when you flip them.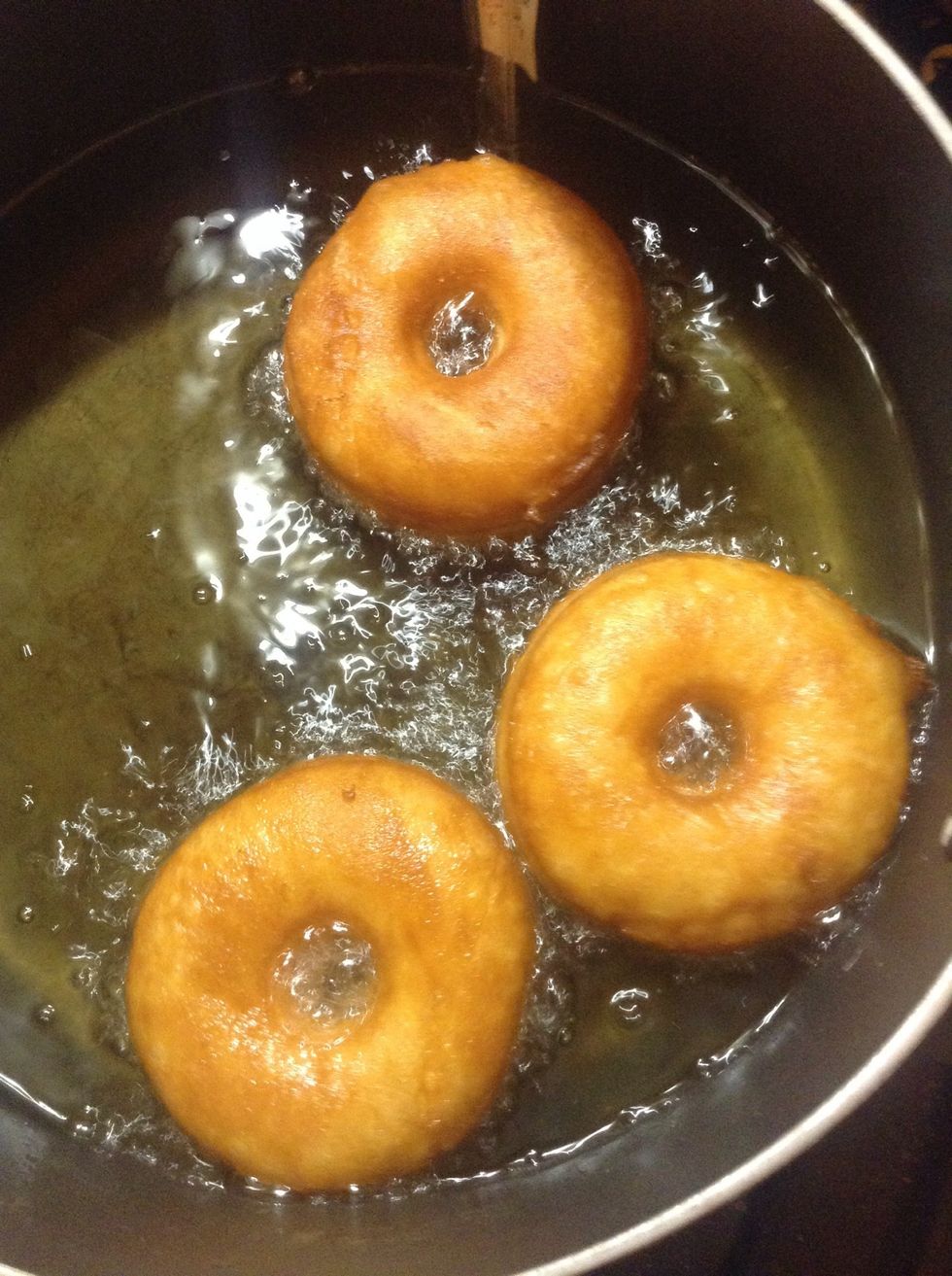 Flip them when they look good and golden. Total cooking time should be about one minute to one minute and a half.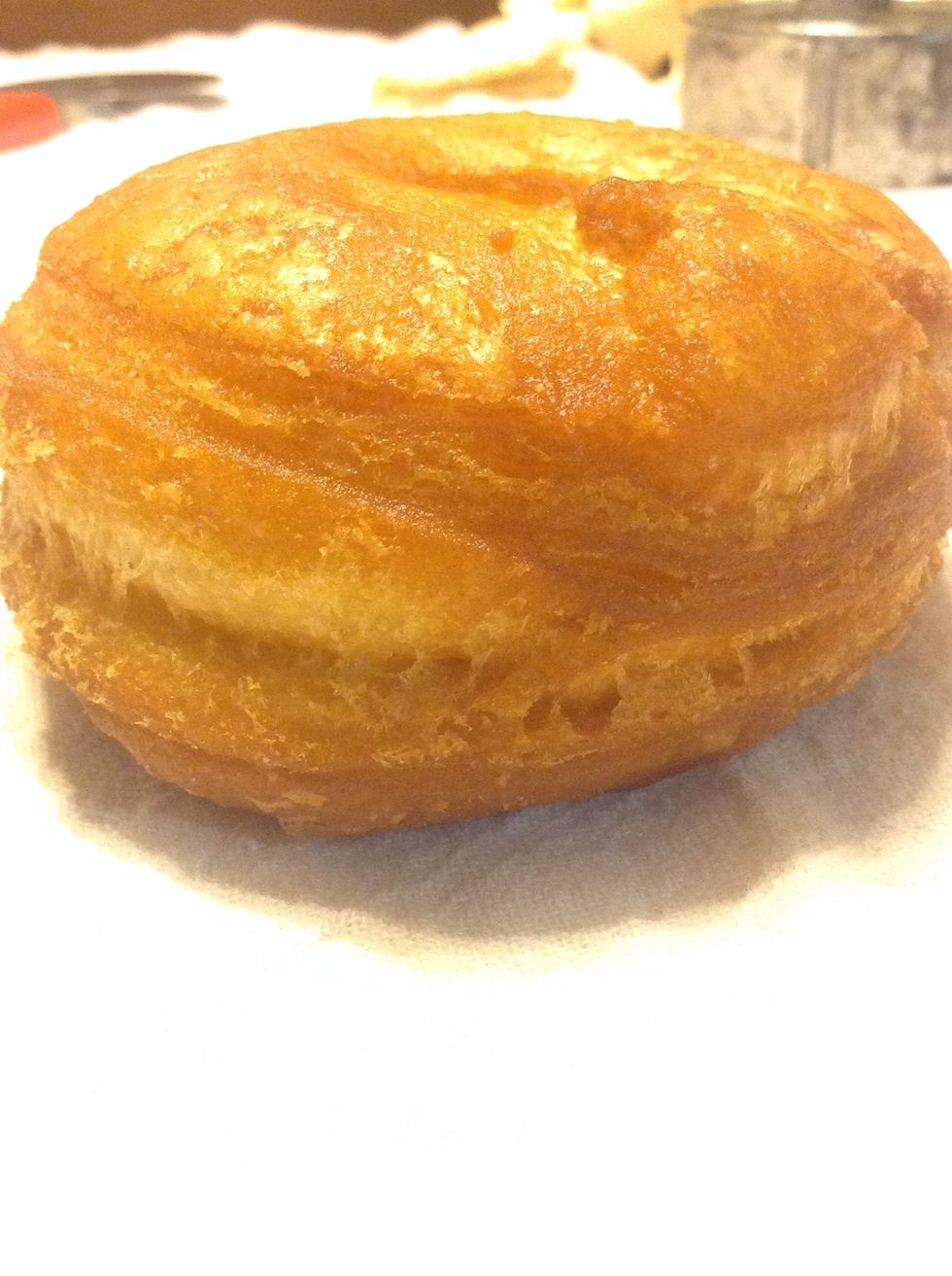 Here is a cronut in all it's flaky goodness!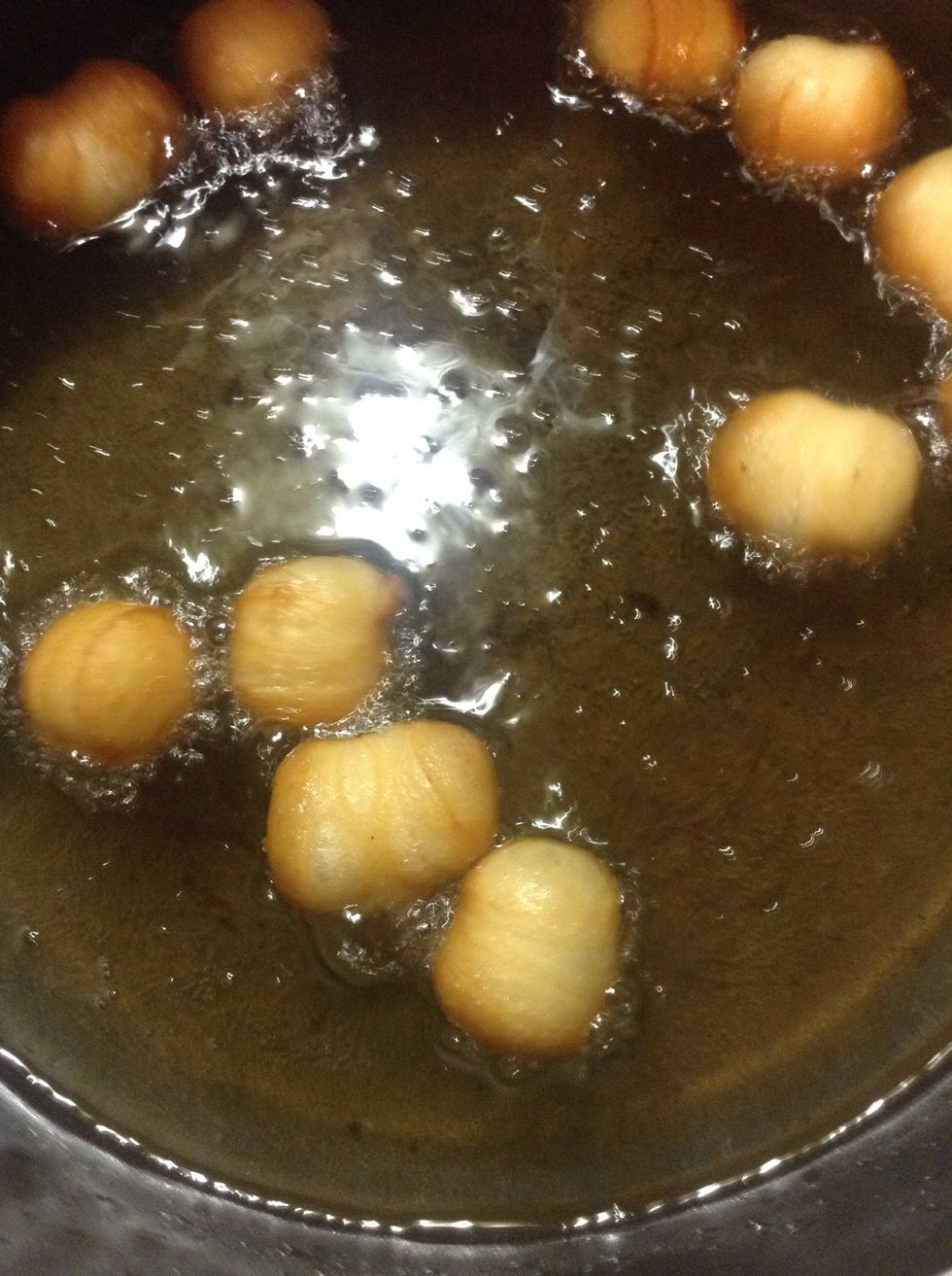 Don't forget the holes! When they are done, roll them in powdered sugar and now you have a little snack while you finish your Cronuts!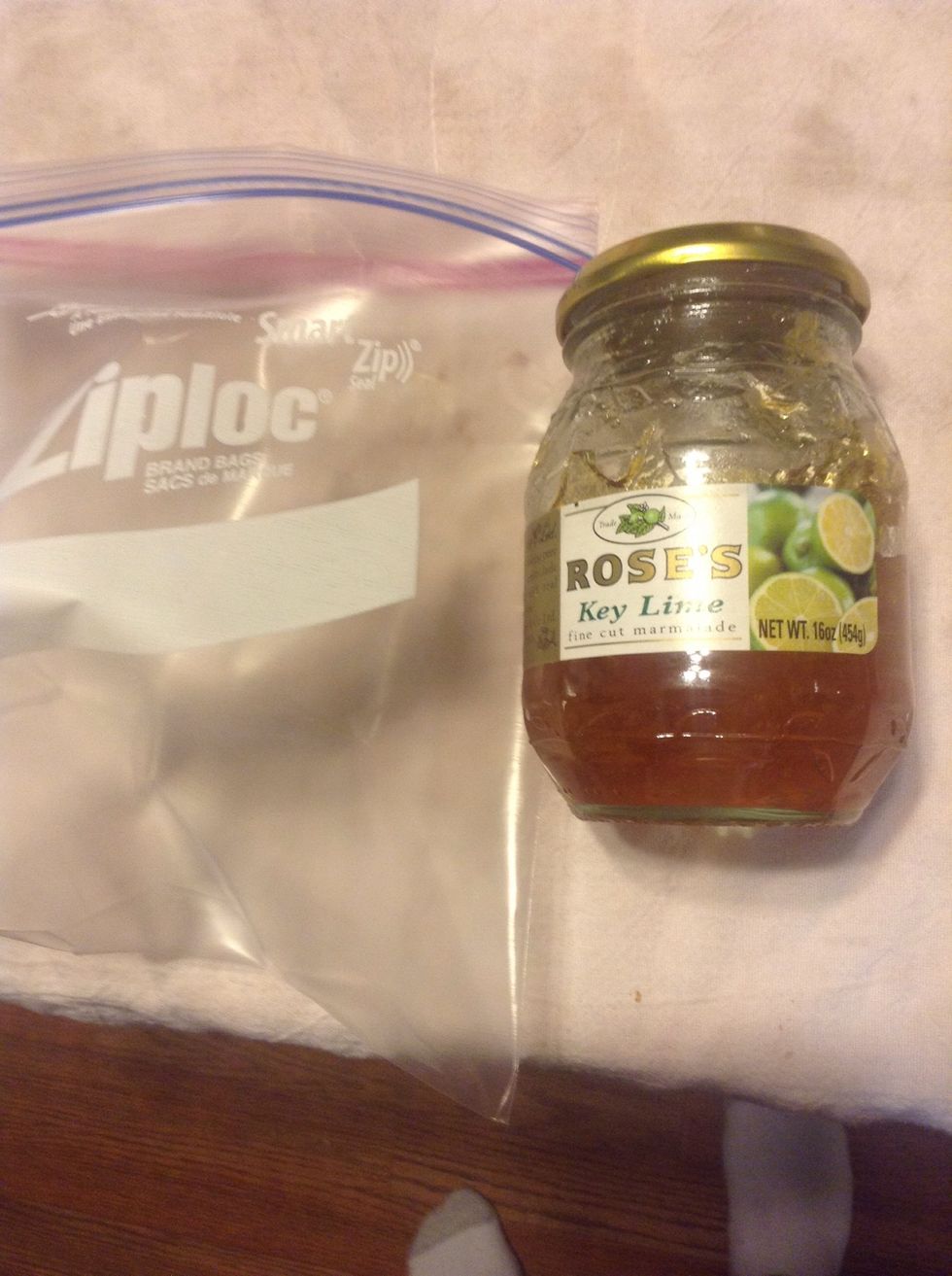 While they cool, you can now prepare your filling. I am using a key lime marmalade. I am taking the easy way out and putting it into a zip bag to fill!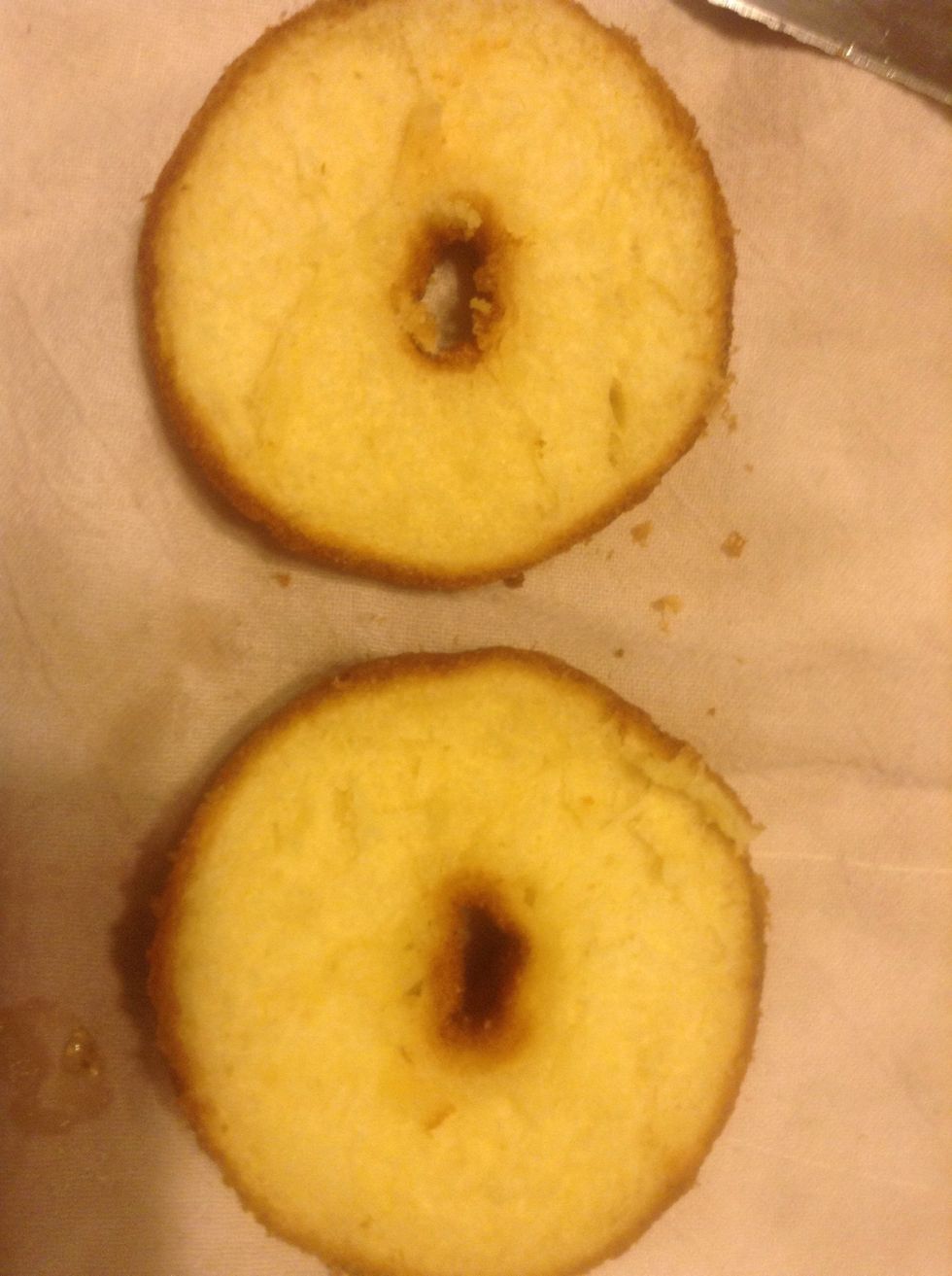 Take your first cronut and cut carefully in half. They are very flaky so be gentle!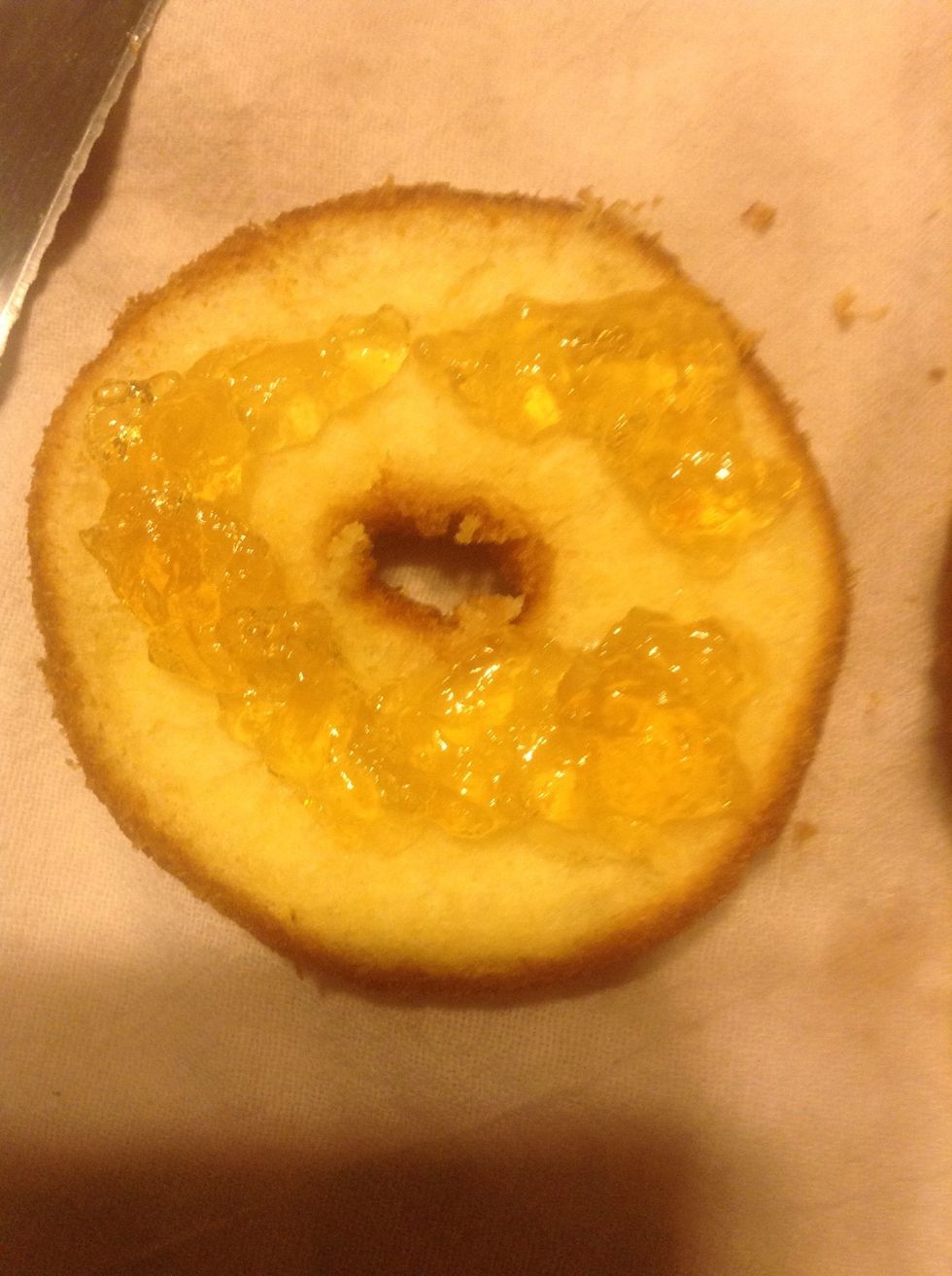 Pipe your filling on the bottom half. Don't over fill! Do this for all 12. Place the tops back on and place on the cooling rack to be glazed!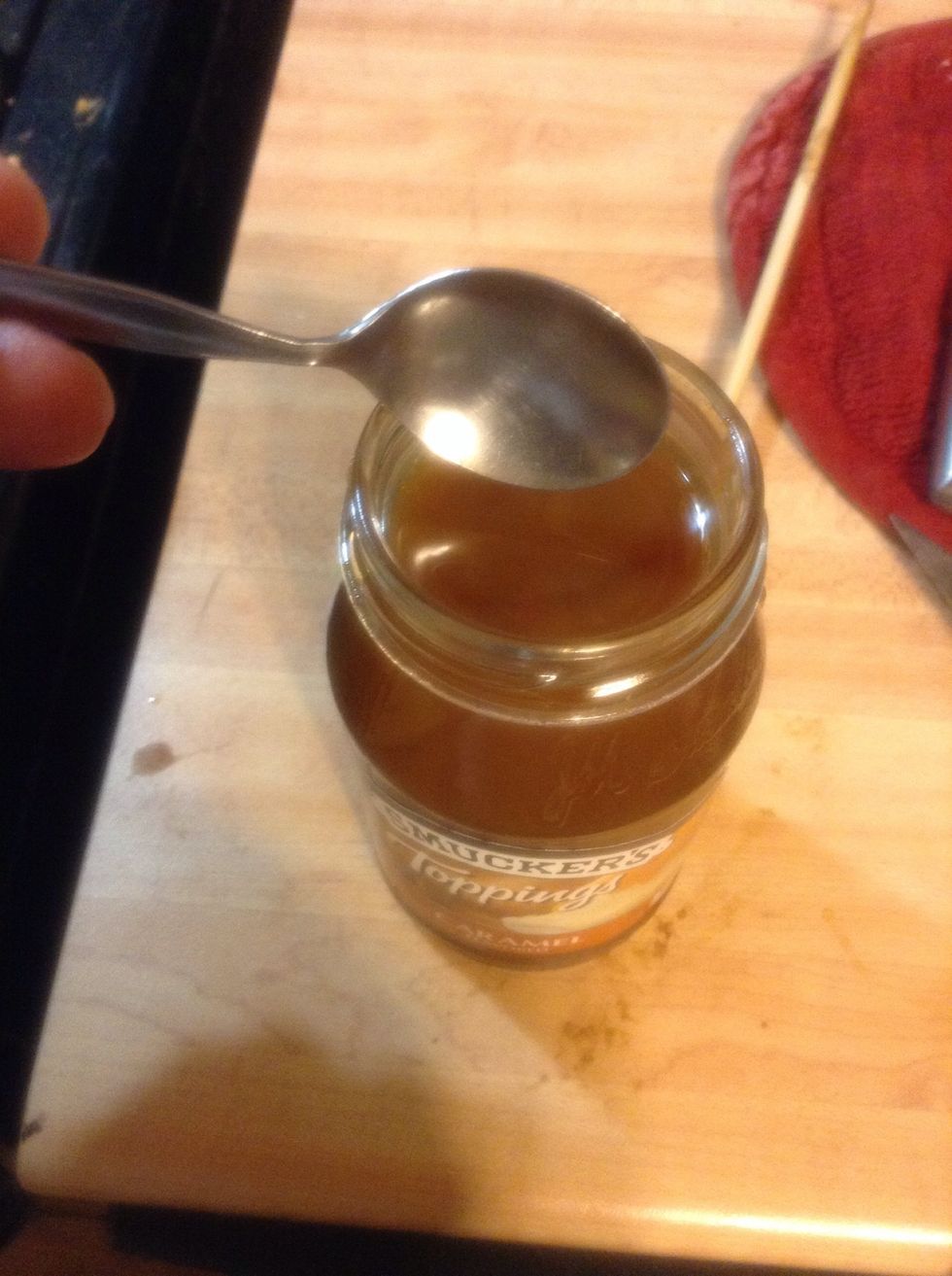 Now it's time to glaze! I used a baby spoon to drizzle the caramel topping over the Cronuts!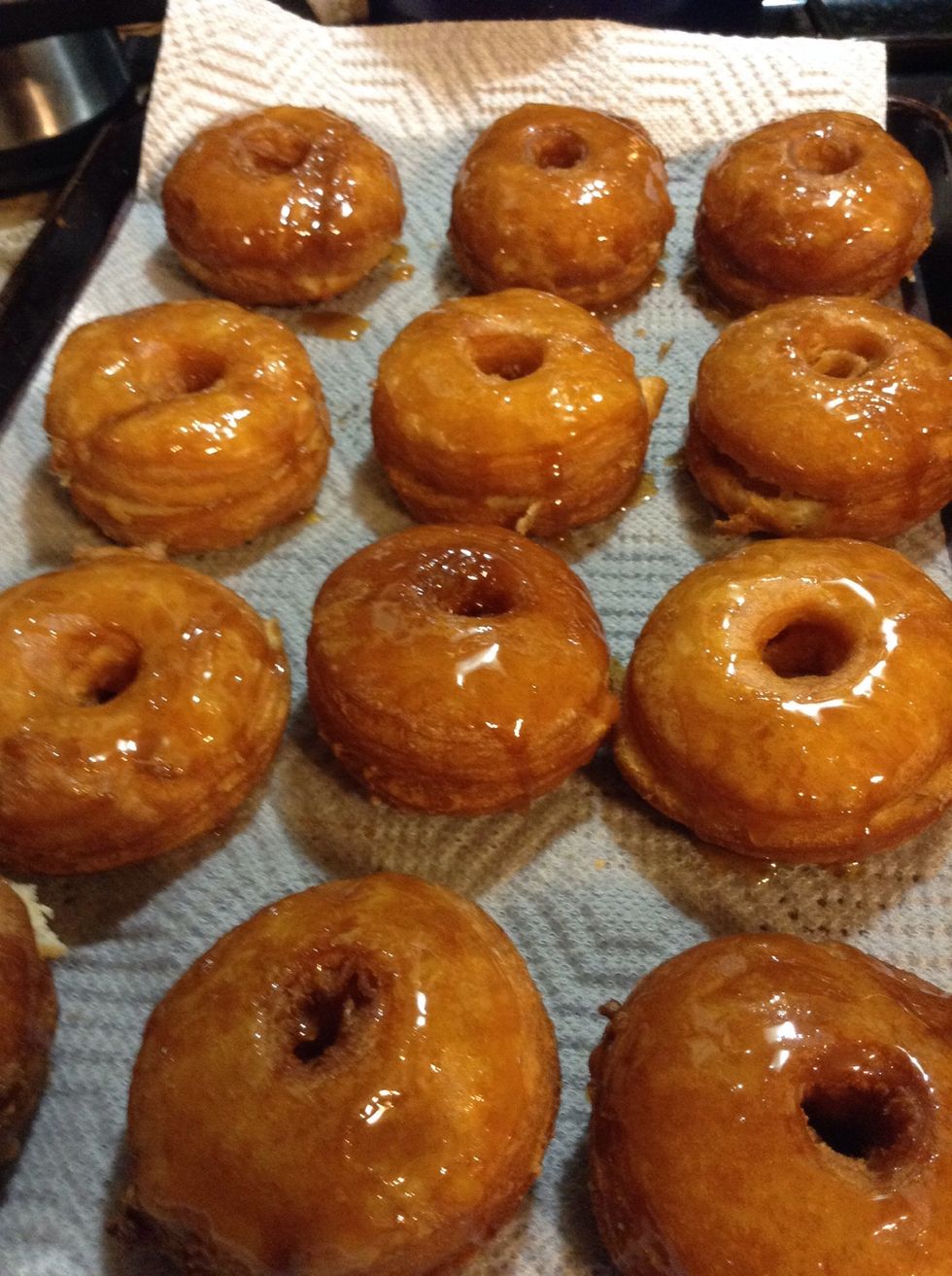 Cronuts are now done!!
You can fill your Cronuts with jelly, marmalade, or pudding from individual cups! You can glaze with anything you want as well. A rose water simple syrup would be great too.
Thanks for your time and I hope you will "like" to show some love! If you have questions, comments or concerns, just let me know!
6.0 Cans of crescent rolls
Cooking oil
1.0 Jar Caramel ice cream topping
1.0c Jam