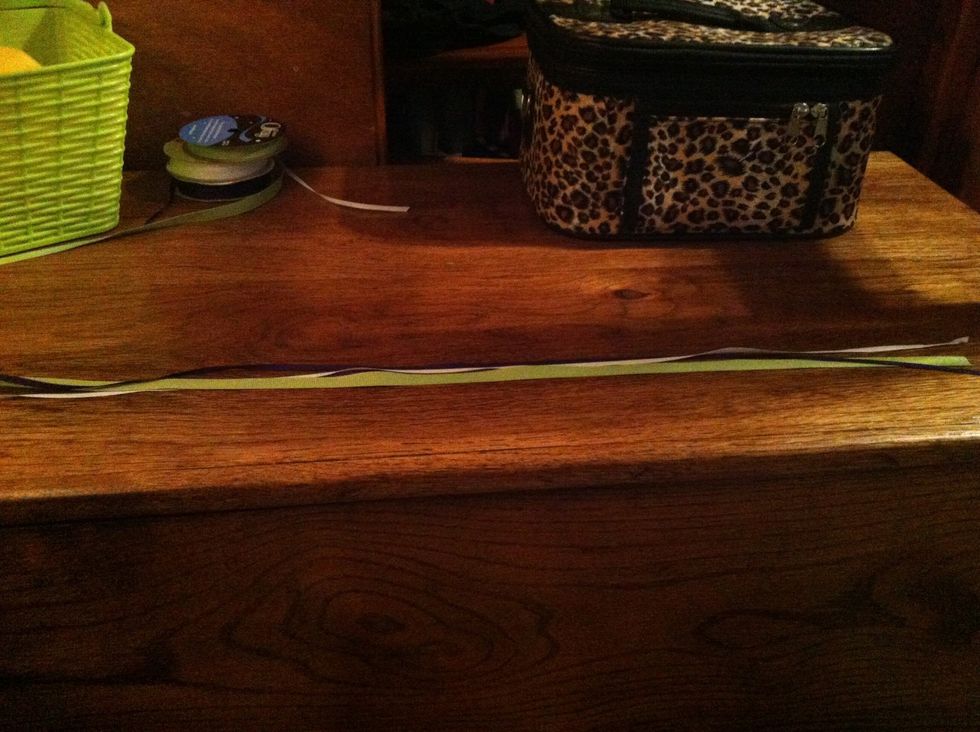 Cut ribbon about a foot & half long. Just to make sure by the time it's done it fits.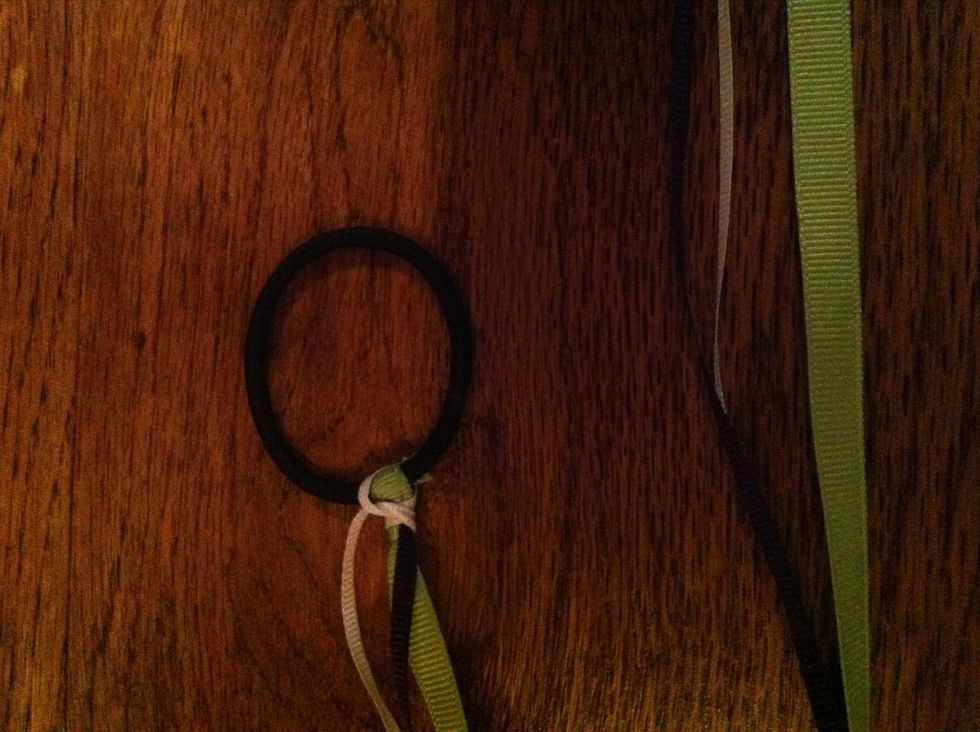 Tie your ribbon to a pony tail holder.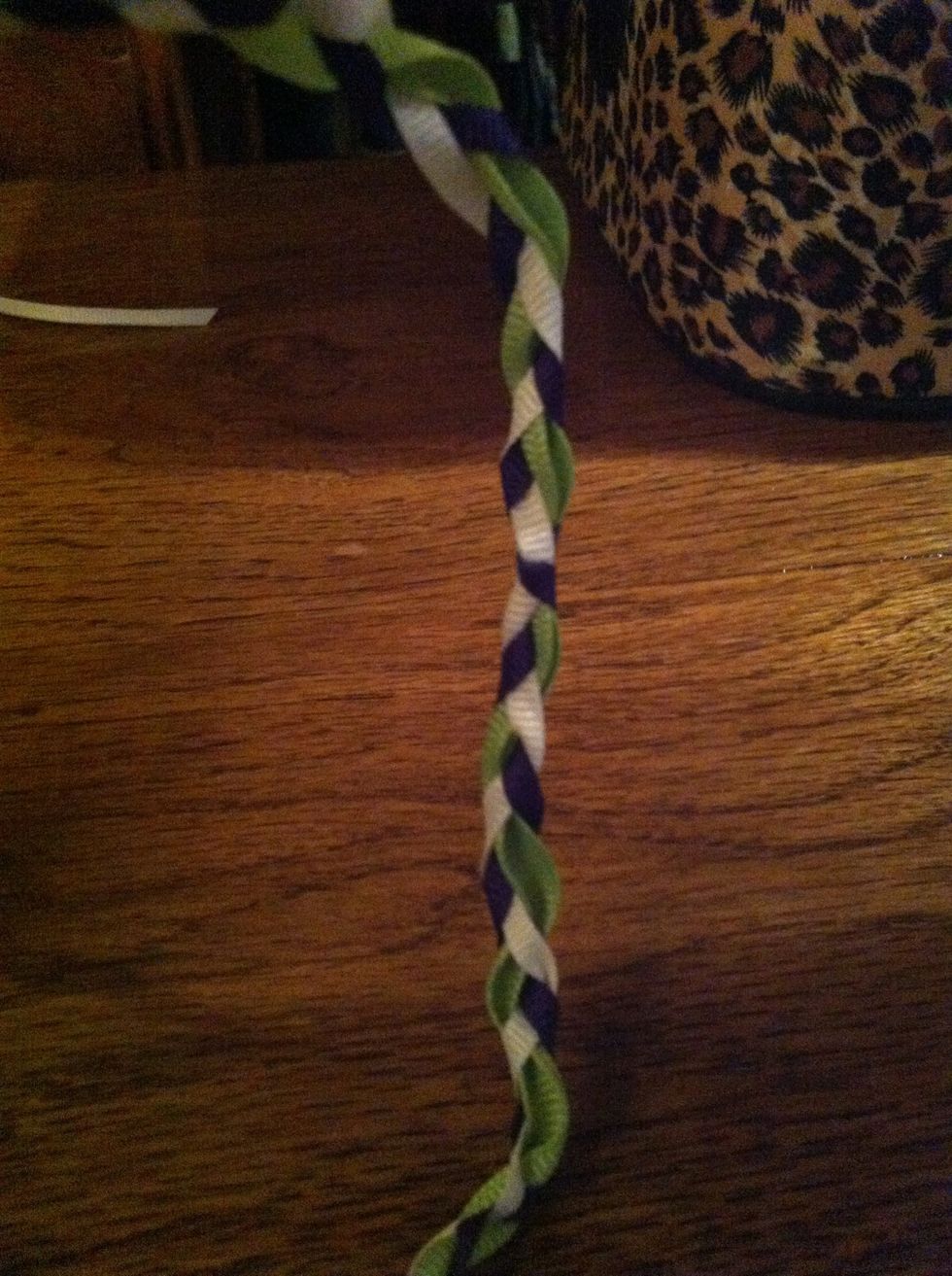 Braid ribbon all the down, but leave about 2 inches unbraided. (Looks the best if braided tight!)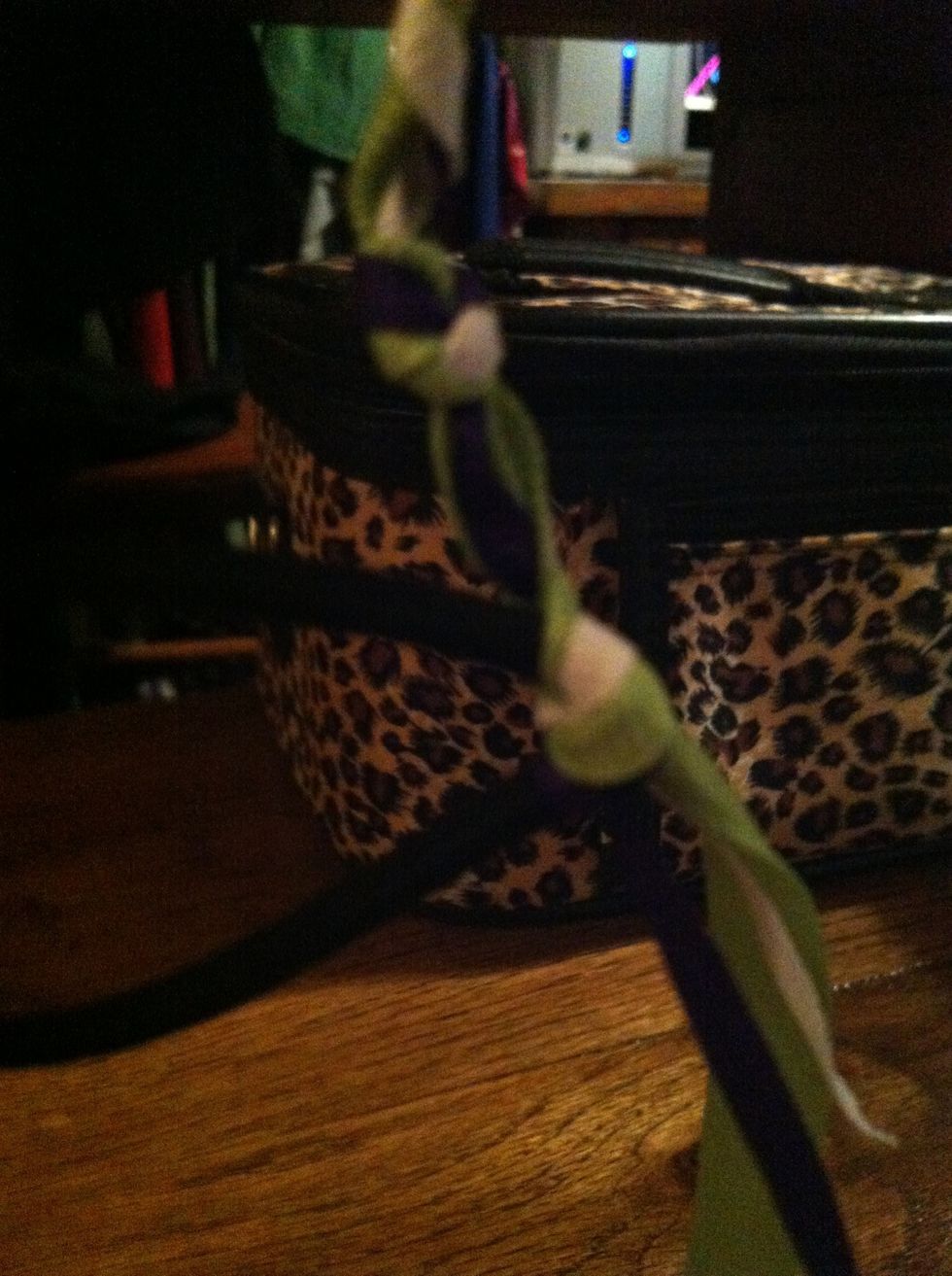 Tie the other end of your ribbon to the pony tail holder.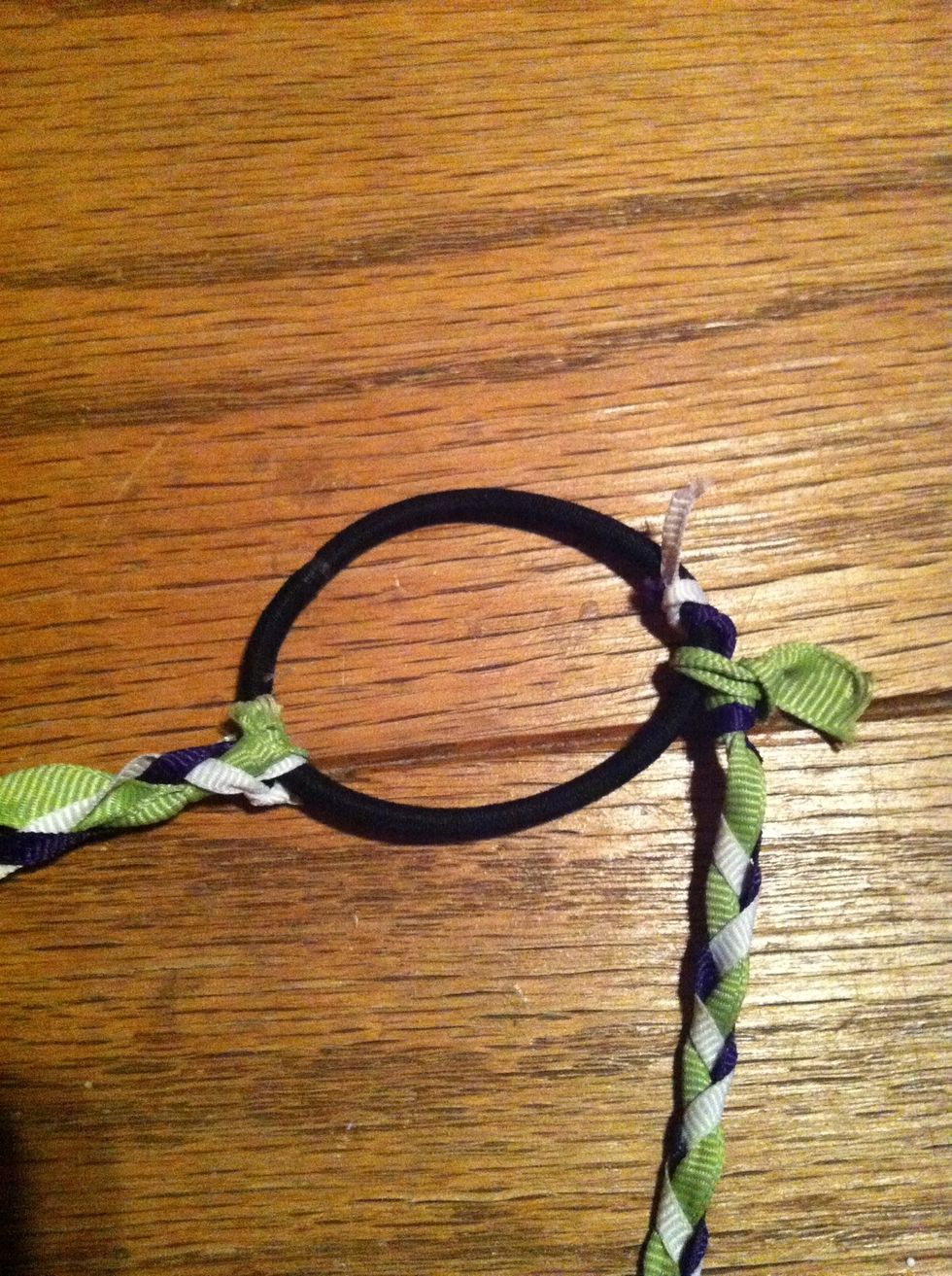 It should look something like this. (Sorry this one's so sloppy!!!)
Slide it on & wear it proudly! ;)
3 different colored ribbons (1 ft. 6 in.)
Pony Tail Holder
Scissors
Taylor Butcher
I love to make new things out of what I already have! :) I also love running, other sports, dressing up & going out or dressing down & going outside. :)