A cheap and safe way to view the transit of Venus and see sunspots.
58
Most important thing. NEVER LOOK AT THE SUN THROUGH BINOCULARS OR A TELESCOPE. YOU WILL DAMAGE YOUR EYES AND POSSIBLY BE PERMANENTLY BLINDED. OK?
This method allows you to safely view an image of the sun projected with a pair of binoculars. This is great for seeing sun spots, eclipses and next months transit of Venus across the sun.
Binoculars in a box.
Take a box. Cut a hole in the long side big enough to put a pair of binoculars in. Cut some slots for the tripod mount and some holes for the lenses to go through. Stick some white paper in the back.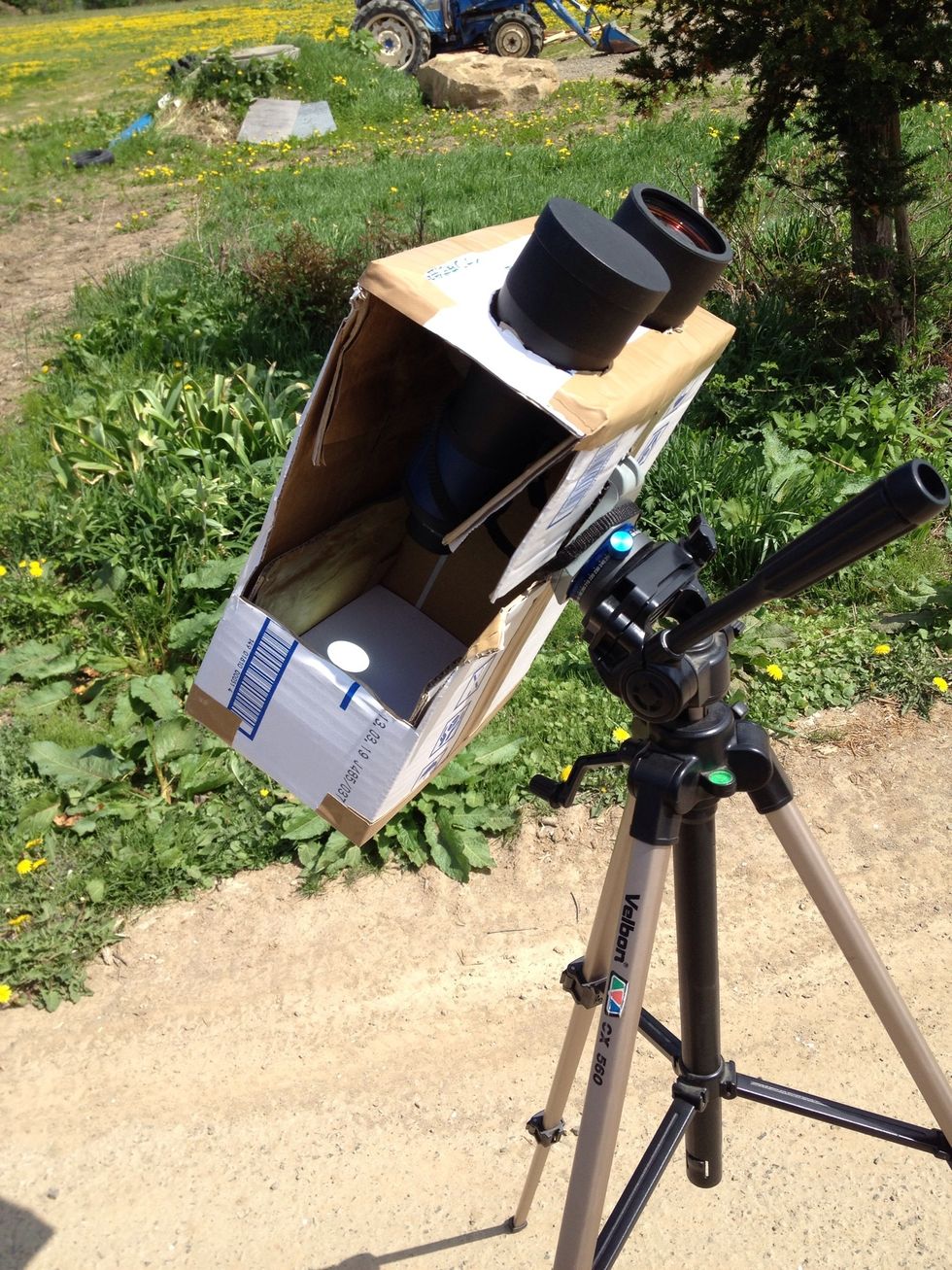 The hole in the side lets you put the binoculars in and lets you see the projected image of the sun on the back side of the box.
Here you can see the image of the sun on the back of the inside of the box. Note, you only need one lens of the binoculars uncovered or you will get two images.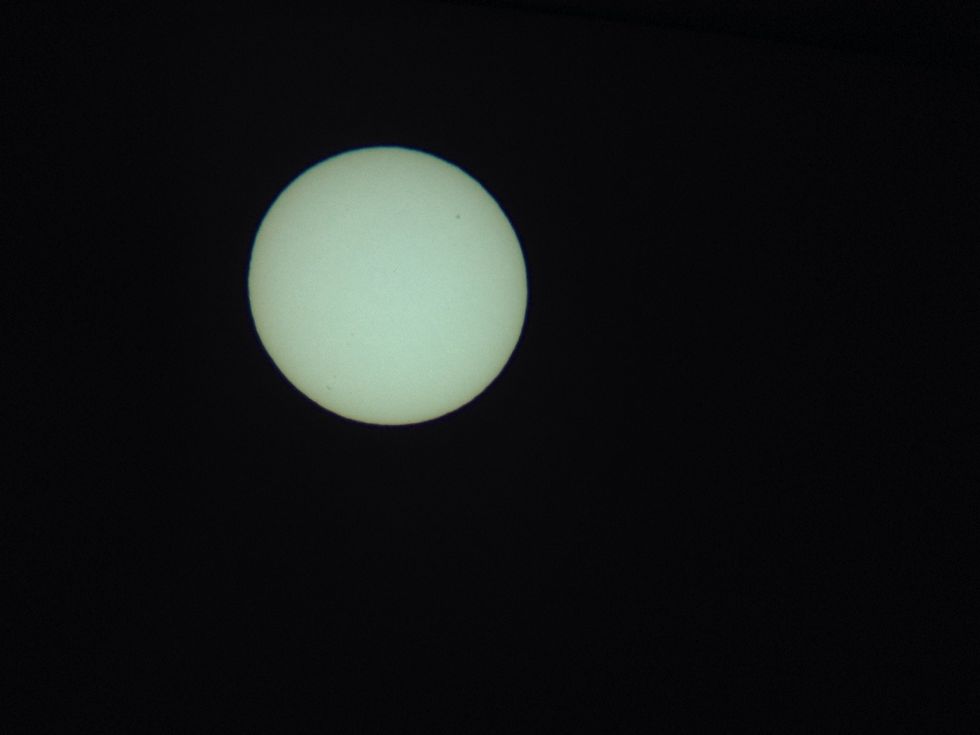 Here is an image I took of the sun just by sticking my iPhone in the box and snapping a picture. You can see a few sunspots.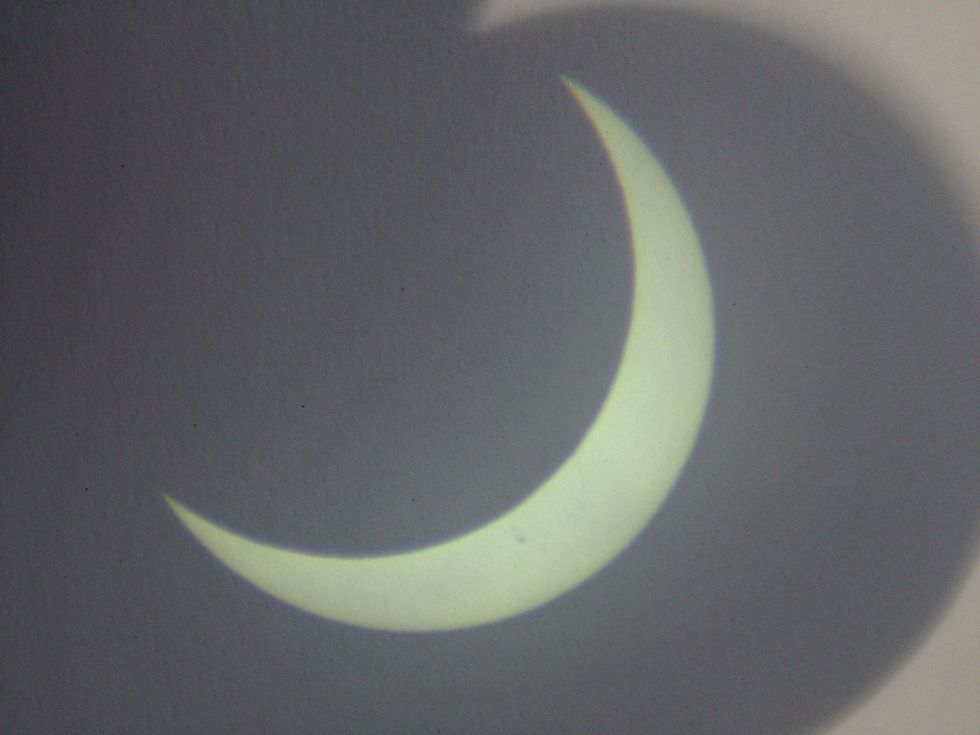 Here is a picture of the eclipse on May 21st. You can see a sunspot too.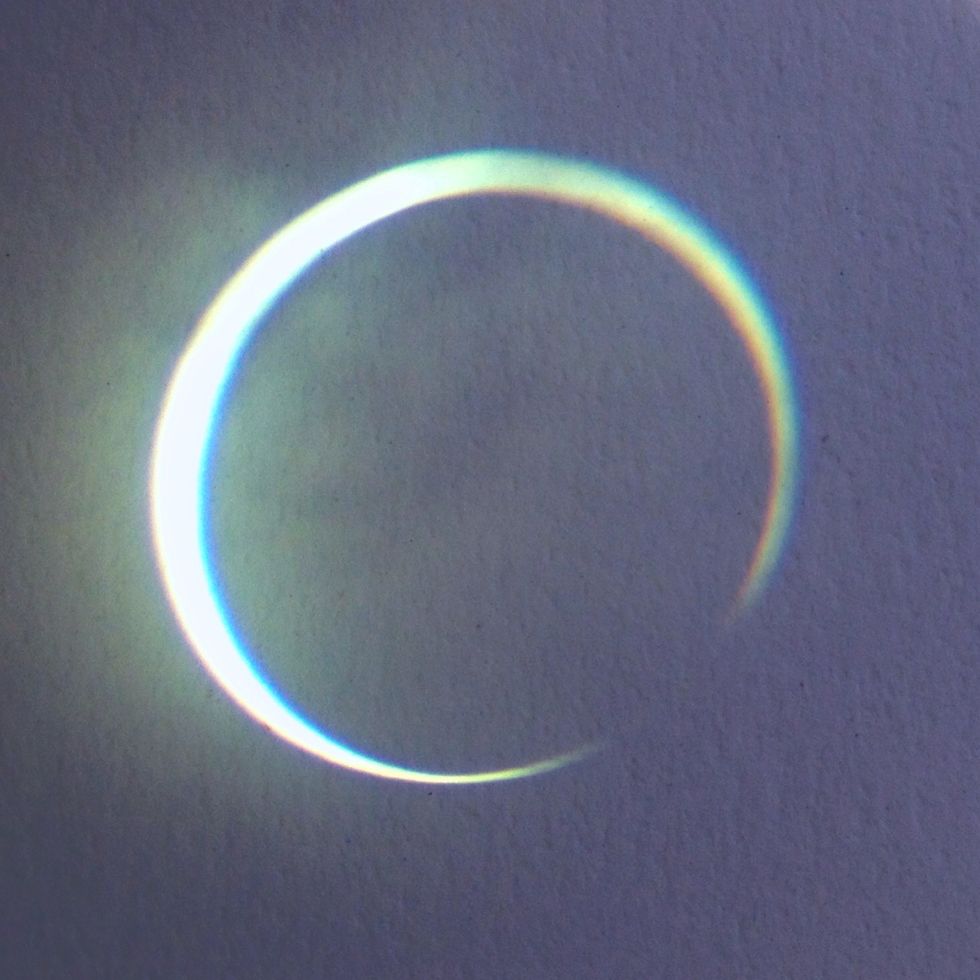 Here is a picture of the annular eclipse on May 21st taken using this projection method.
Enjoy observing the Sun! It's best not to keep the binoculars pointing at the sun for too long as they can get hot and the lenses can be damaged.
1.0 Binoculars
1.0 Cardboard box
1.0 Sheet of white paper or card
1.0 Tripod