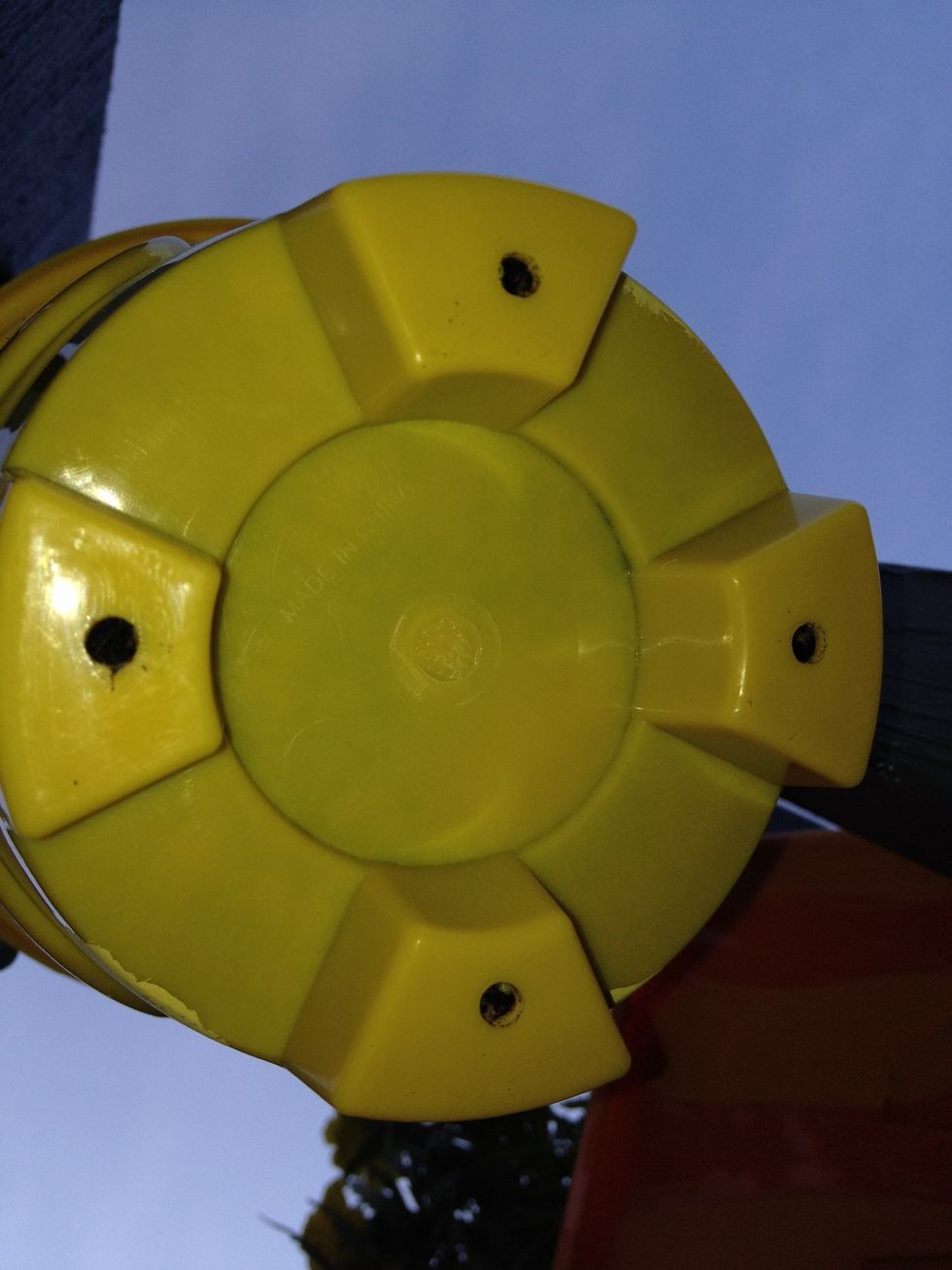 Drill holes in the bottom of your sand bucket for drainage.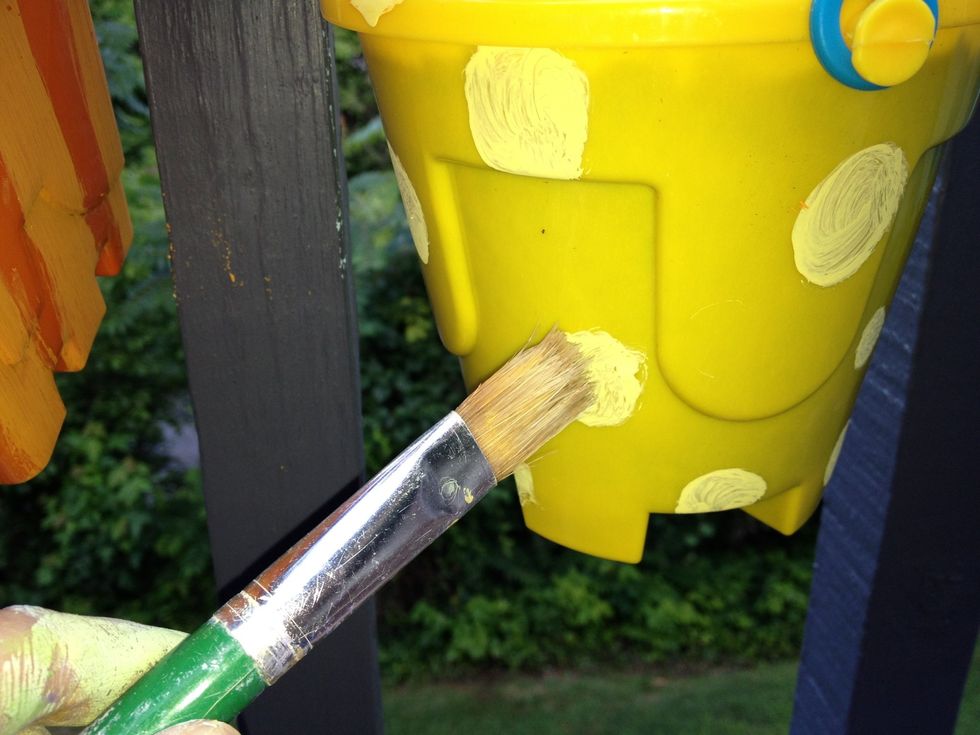 Decorate your bucket and stick as desired. I went for a chalk look.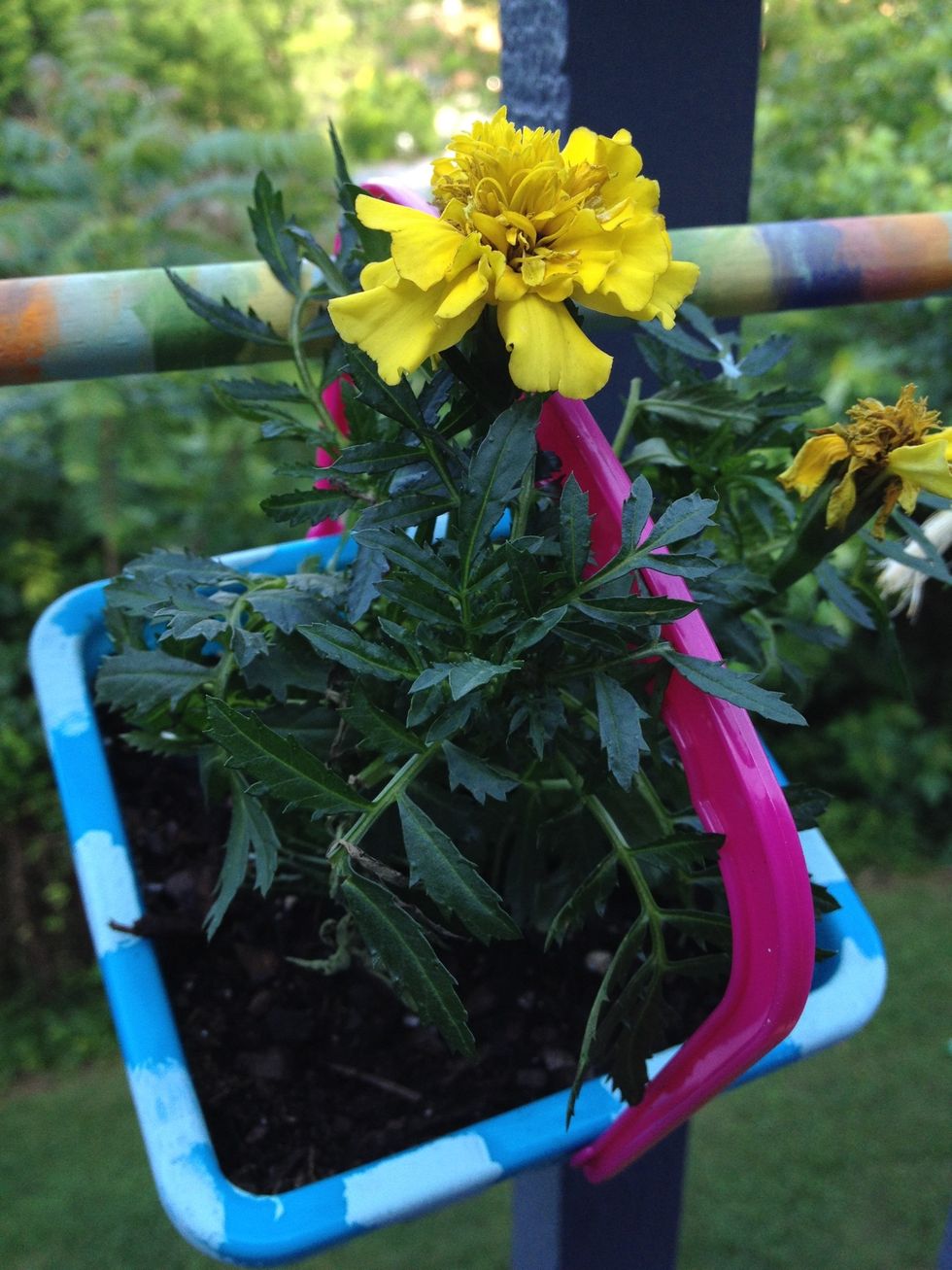 Plant flowers in bucket. (never mind the stick in the background)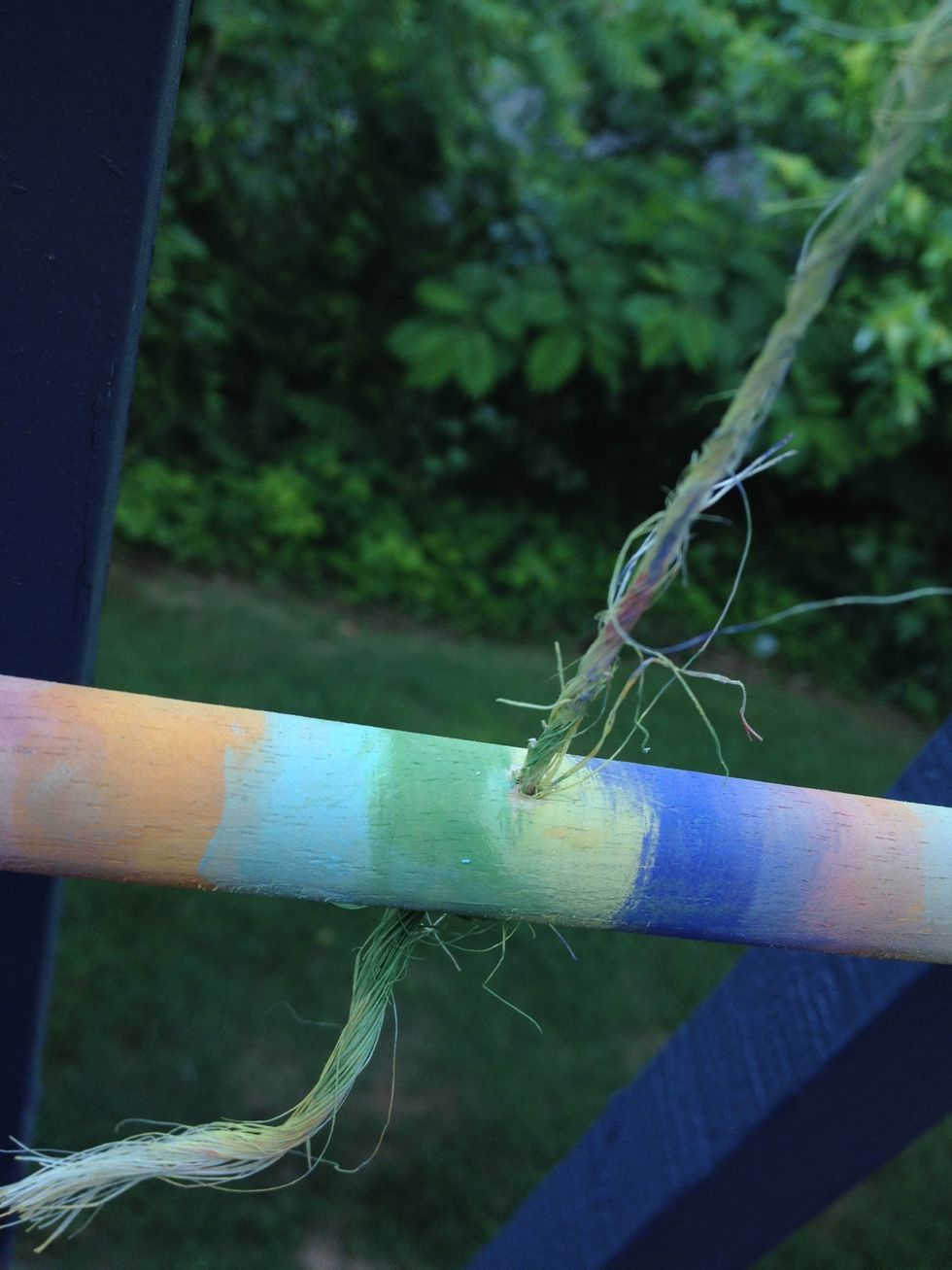 Drill holes in both sides of rod and feed twine through it. Secure with knot.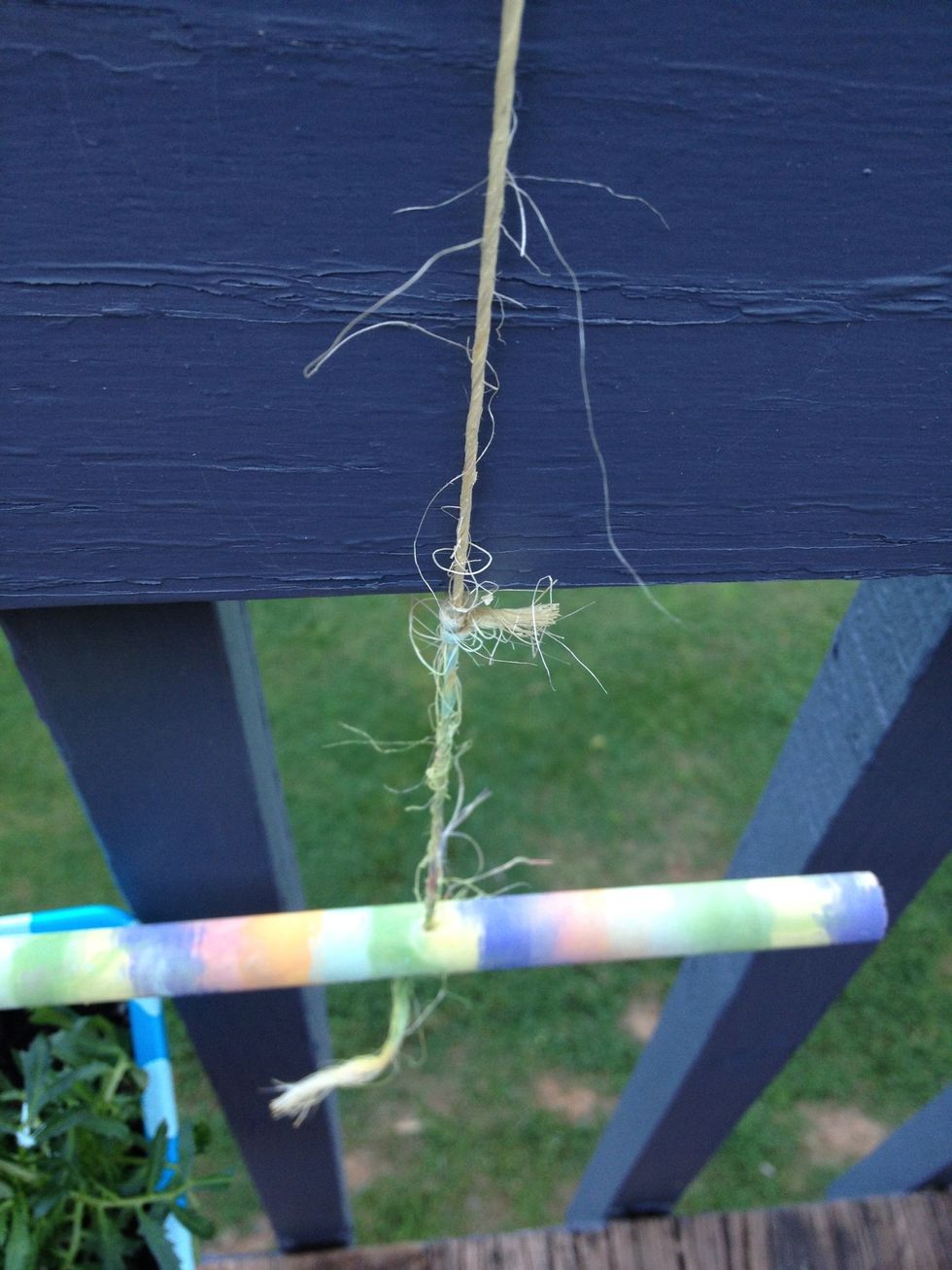 Tie one end on to the balcony at desired height. Have somebody help slide plants and hold up other side as you tie a knot on that side at even height..
In the end, should look something like this!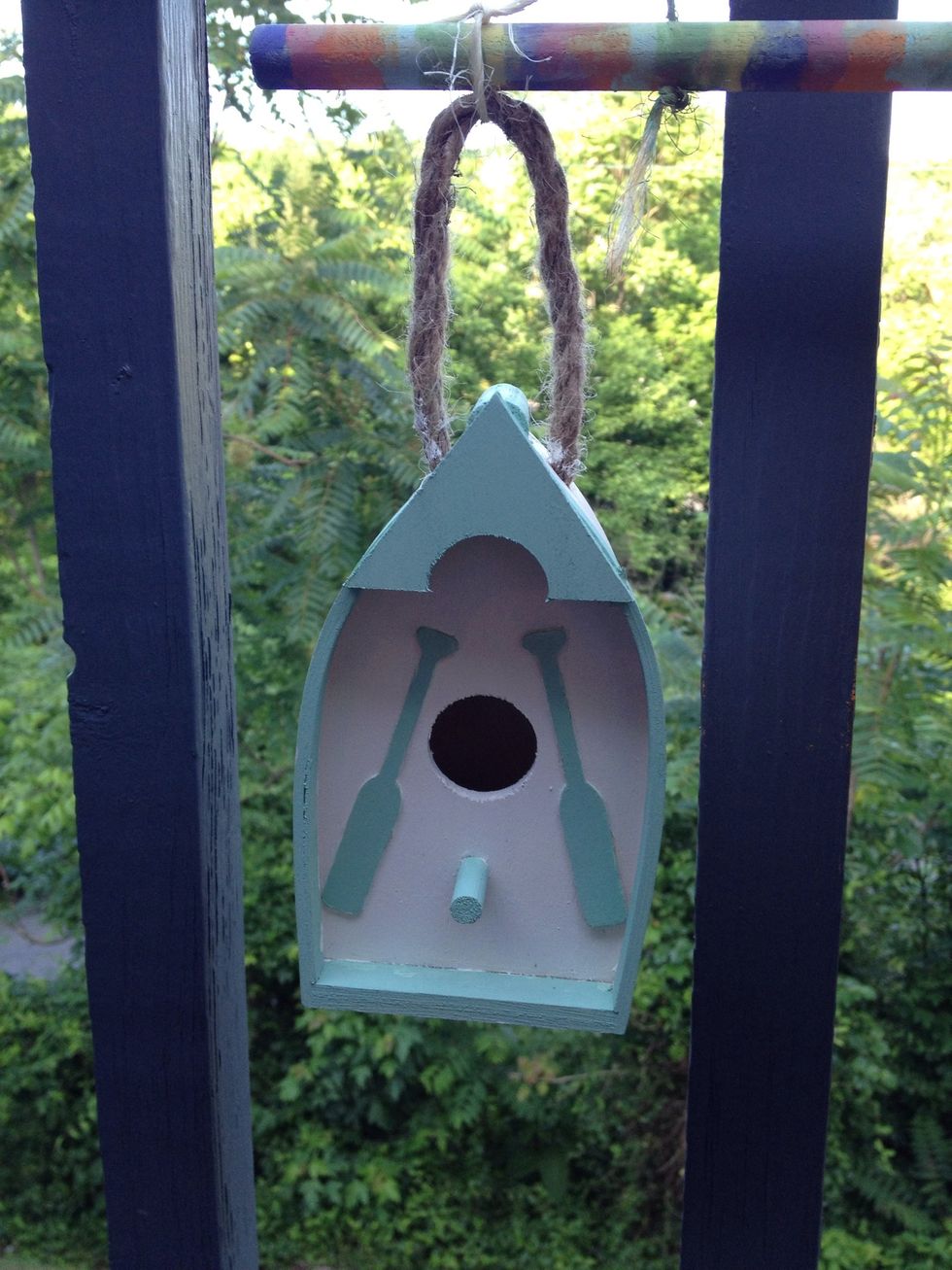 I added a birdhouse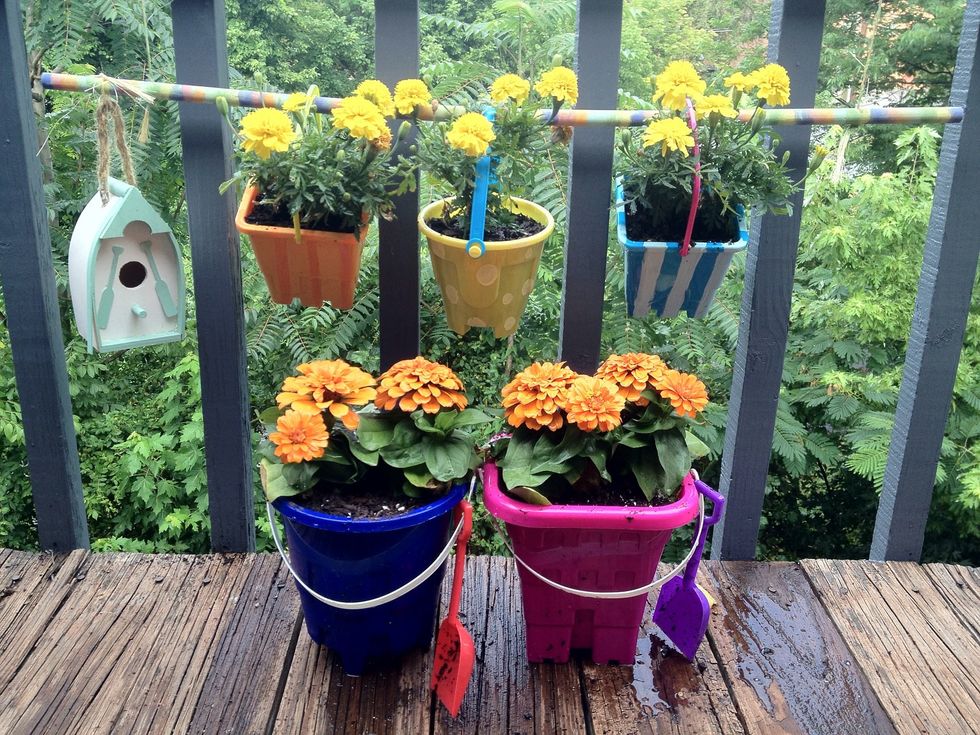 Two larger plants added to the group. :)
1 wooden dowel red tipped (3/4" x 48")
Small sand buckets
Flowers
Potting soil
Twine
Paints (optional)
Drill