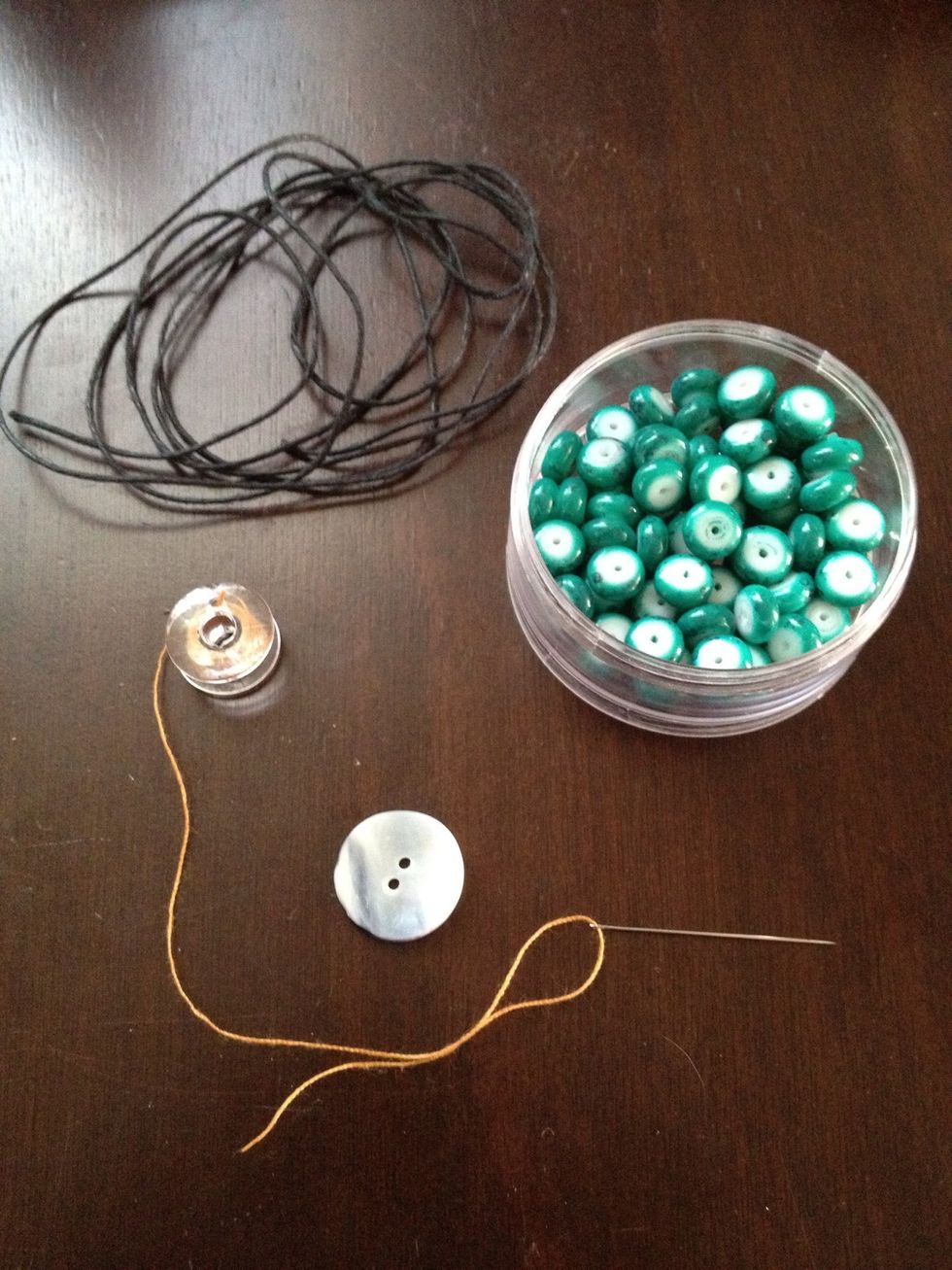 Gather your supplies and thread your needle. The length of the cord used was about two arms long. The thread was a little more then an arms length.
Thread your cord thru the button to the middle of the cord. And knot it. Knotting your thread aswell.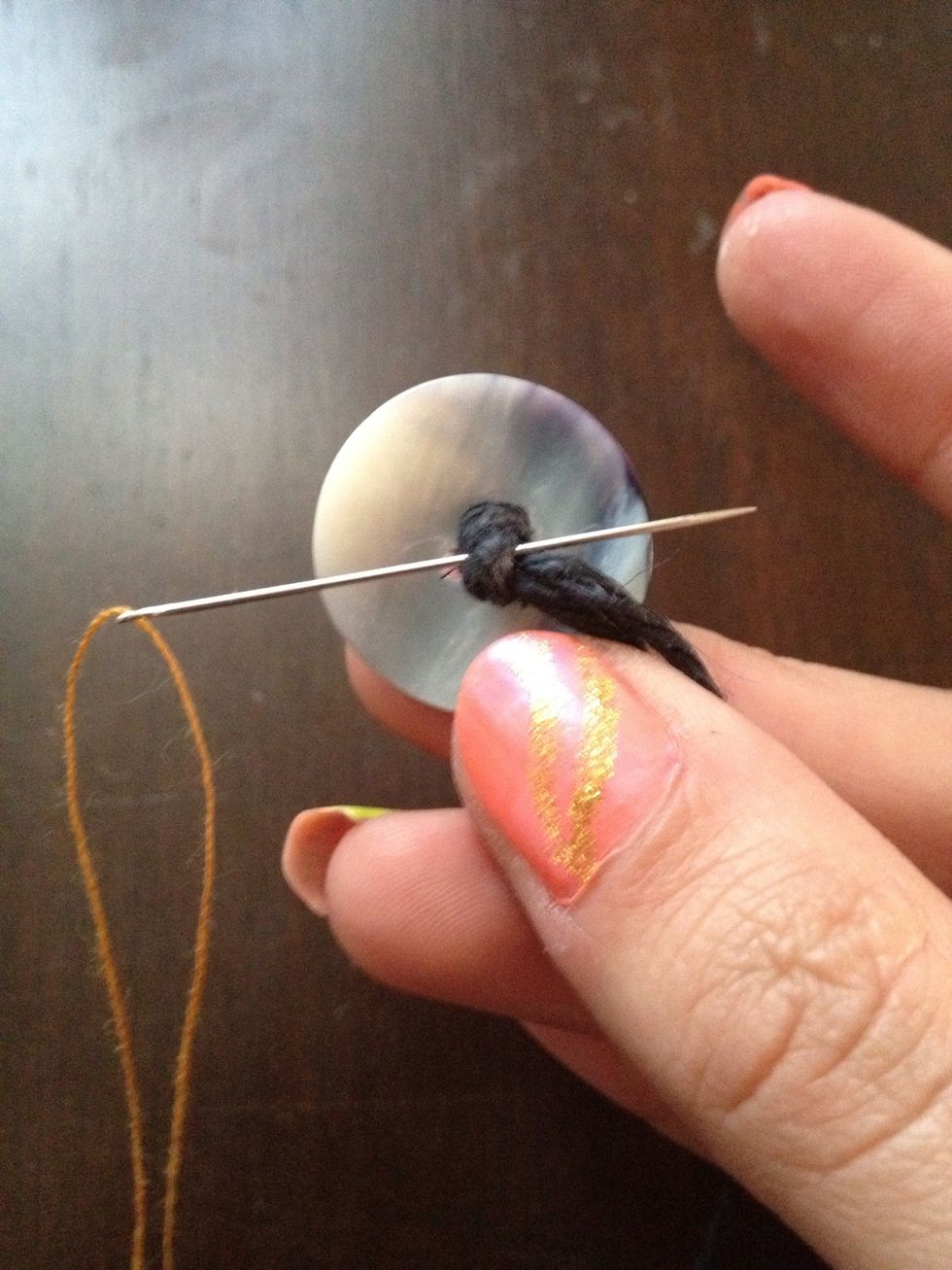 Sew your thread thru the cord knot.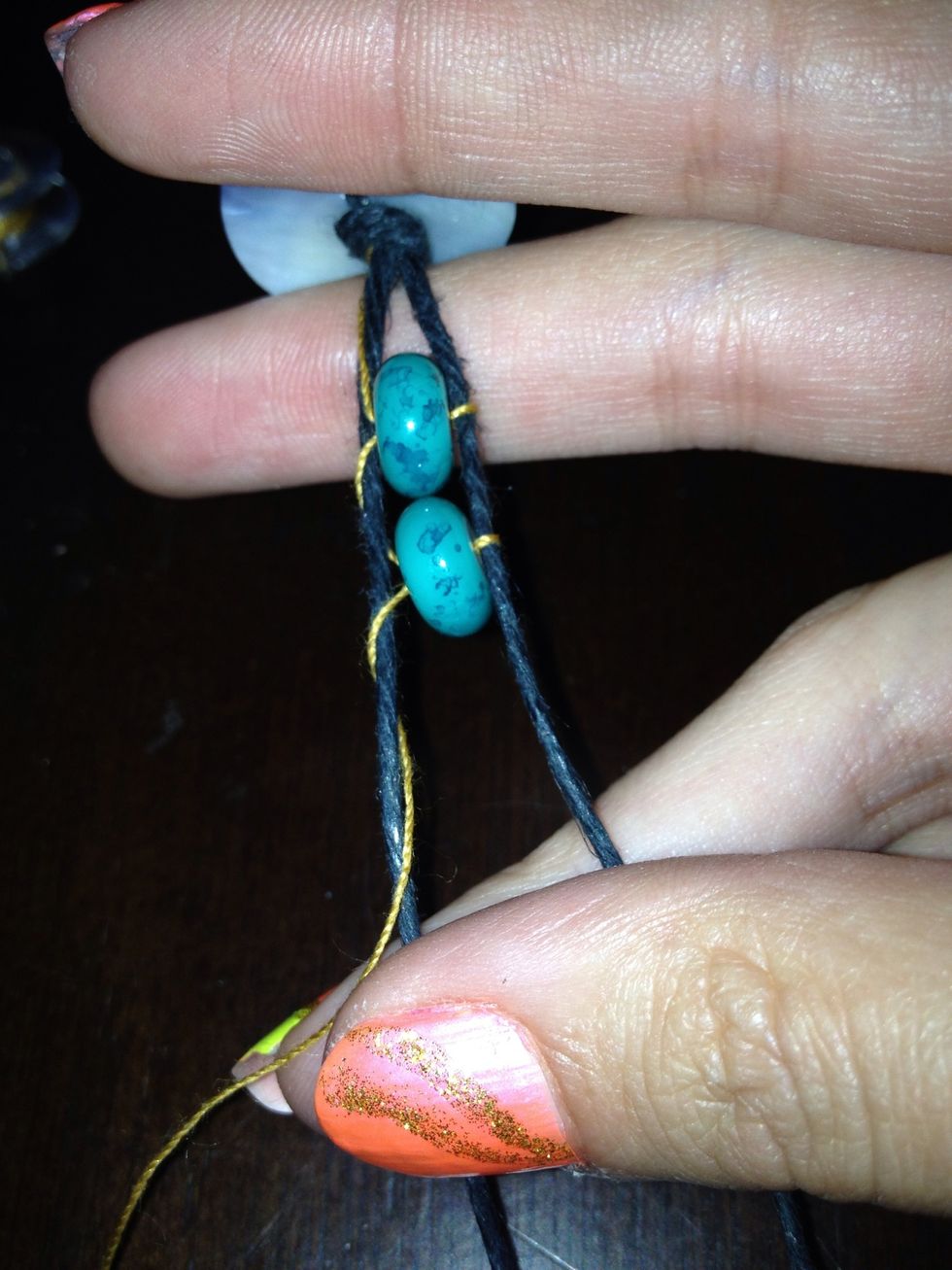 So this is where it sounds complicated but is simple one your get the hang of it. Legend Left Cord=LC and Right Cord=RC and Thread=TD. Weave the TD over and under your LC and threading a bead.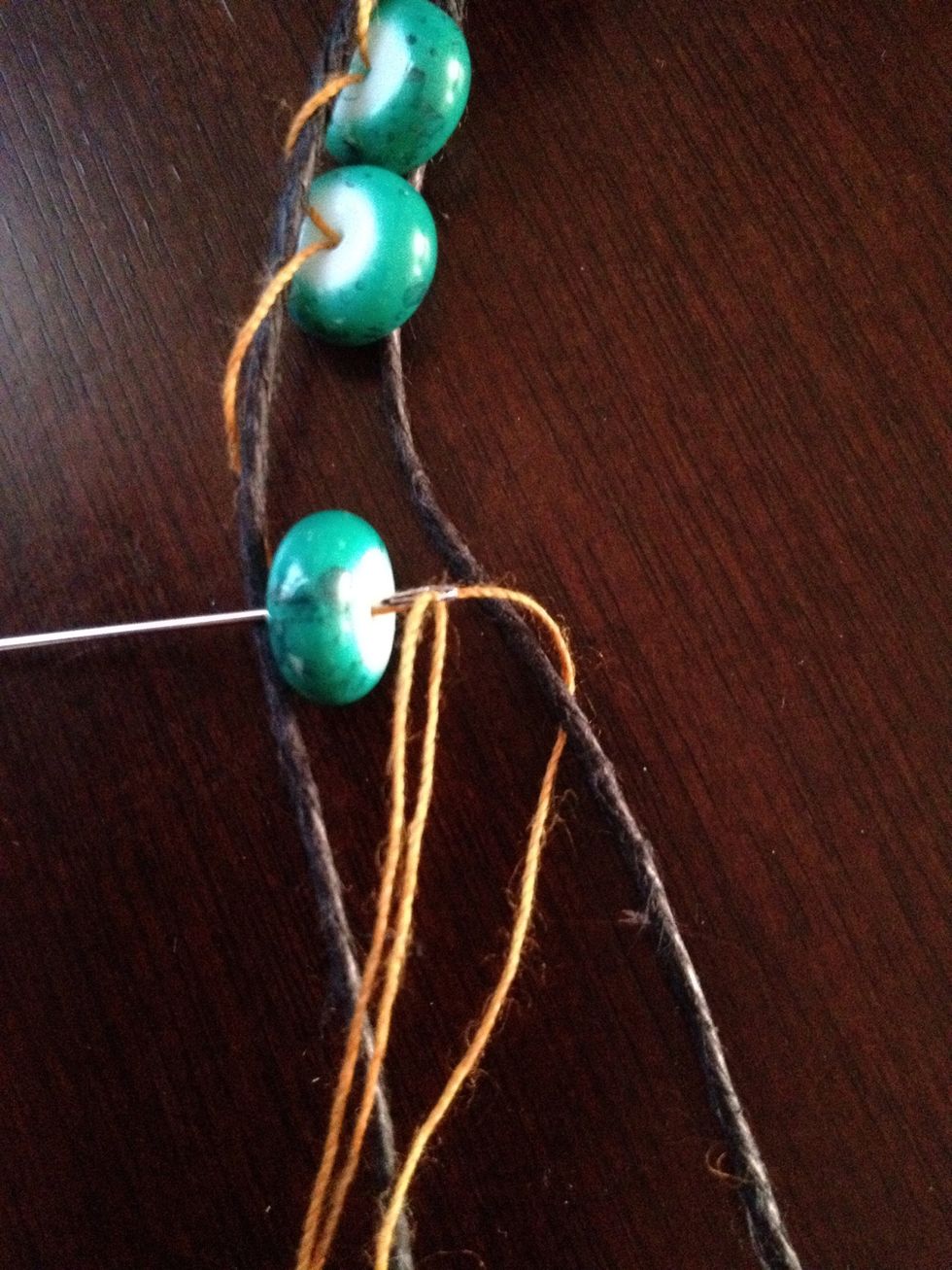 Going around the RC and back thru the bead and continue on your next bead with the TD over and under the LC and threading a bead. Continue this technique so you can wrap it around your wrist 3/4 times
Once you get the length take the cord and knot it making a loop big enough for your button. also sew your thread thru the knot a few times and finish that off.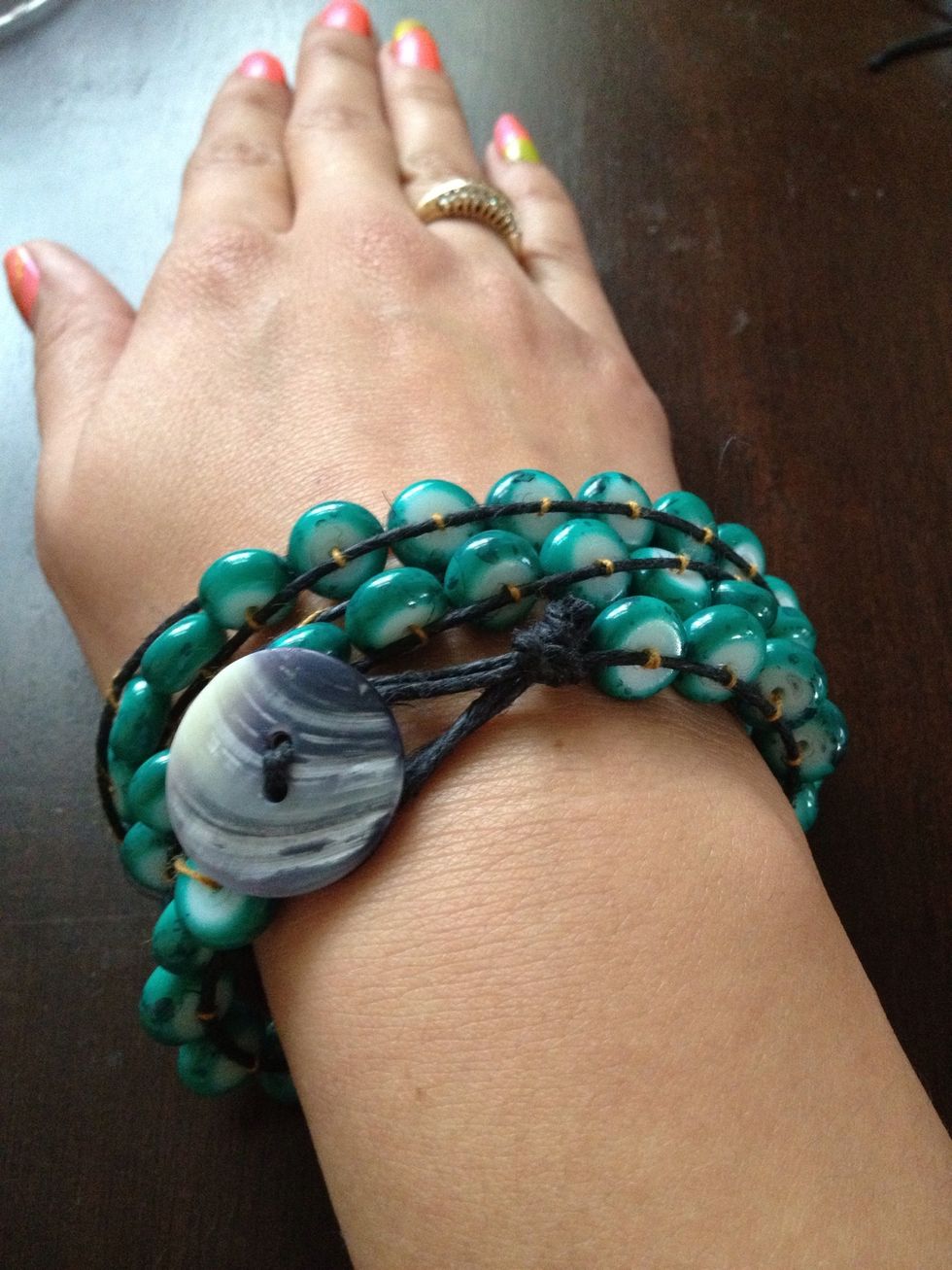 Then wear it.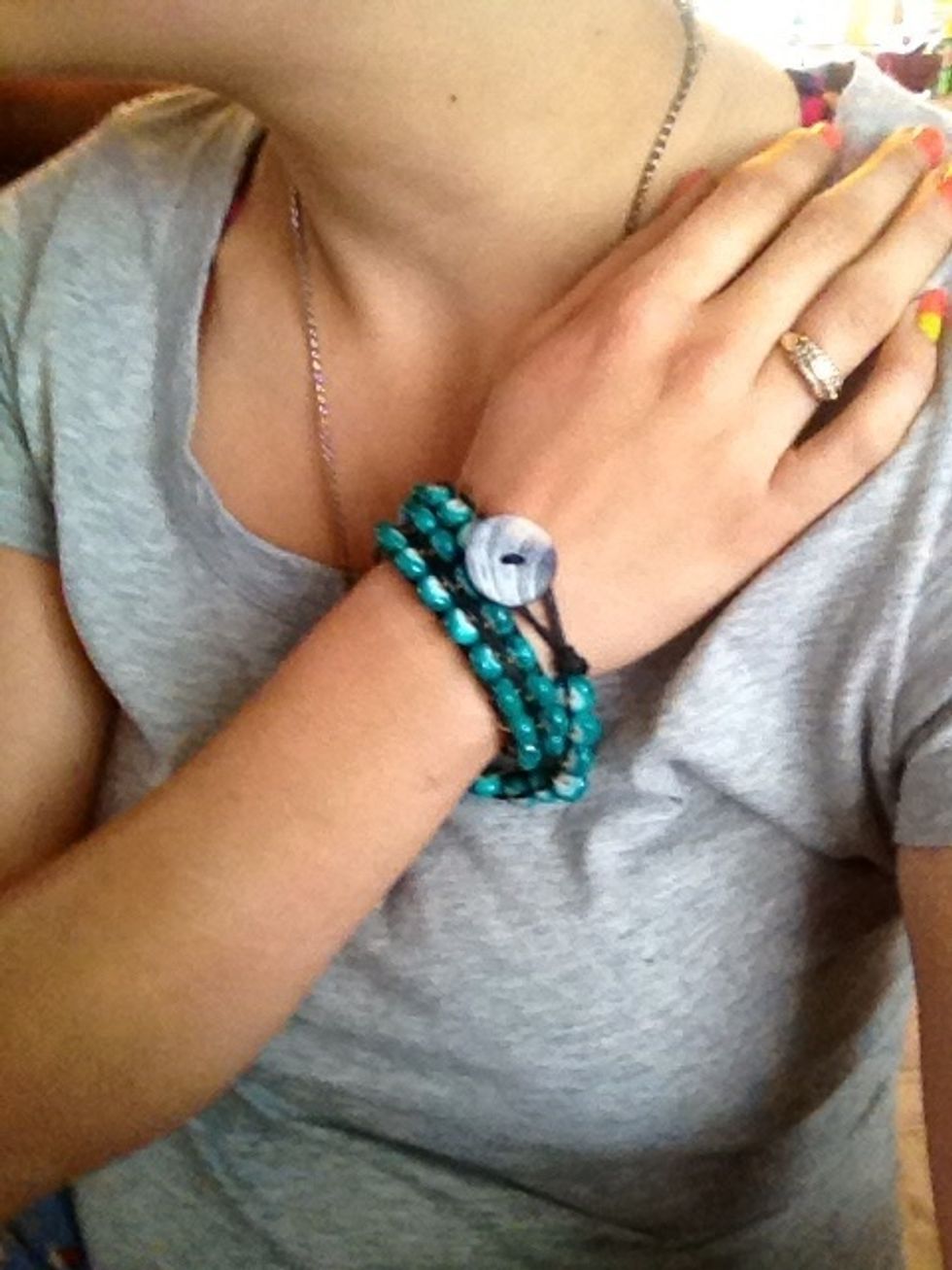 Hope you enjoy!!
1.0bnch Beads.
1.0bnch Heavy thread.
1.0bnch Cord.
1.0 Needle.
1.0 Button.