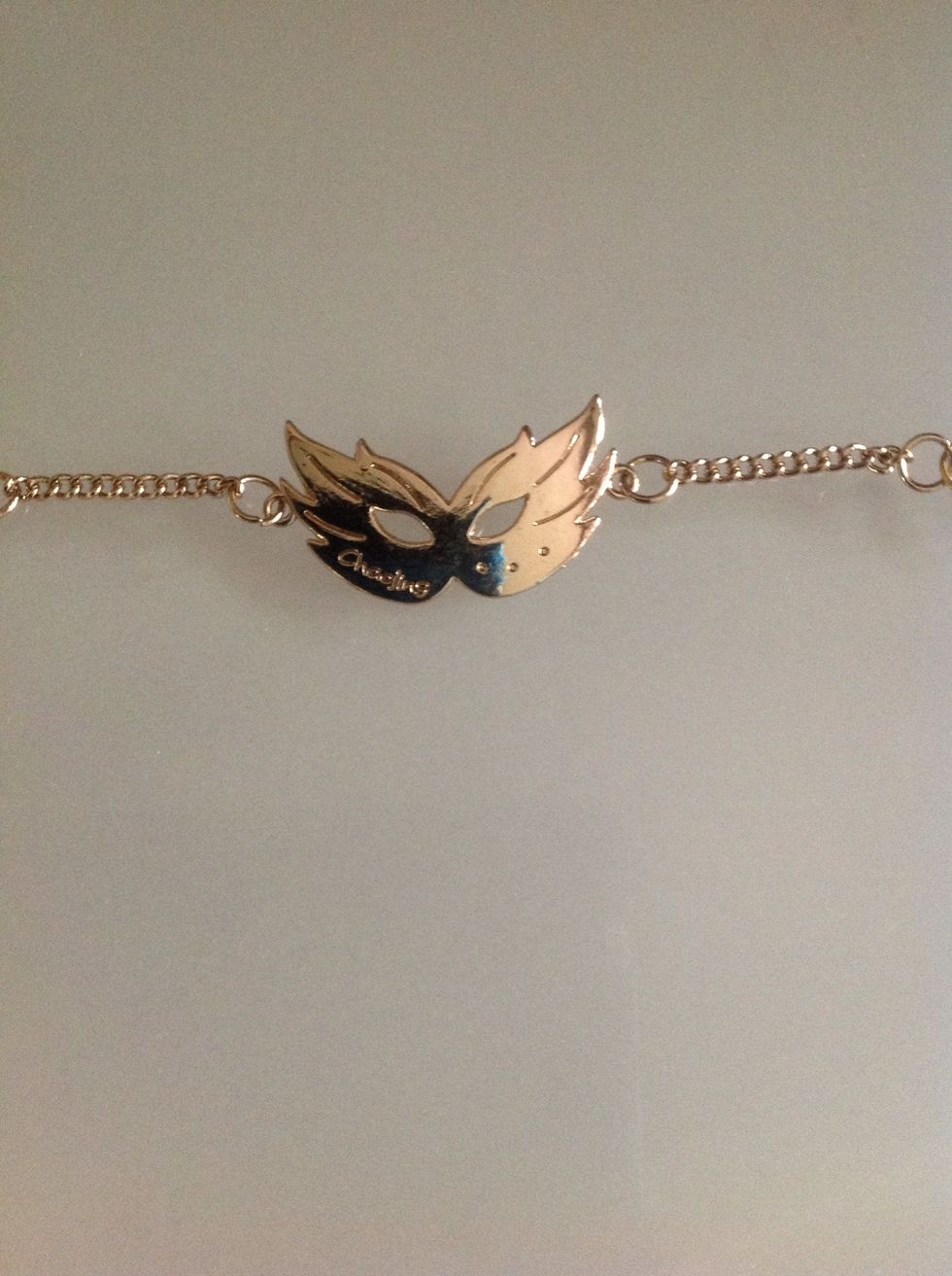 I found this thing at the craft store, liked it a lot but didn't know what to do with it, so I thought I'd make it a bracelet. You can even use a plain chain instead of something like this.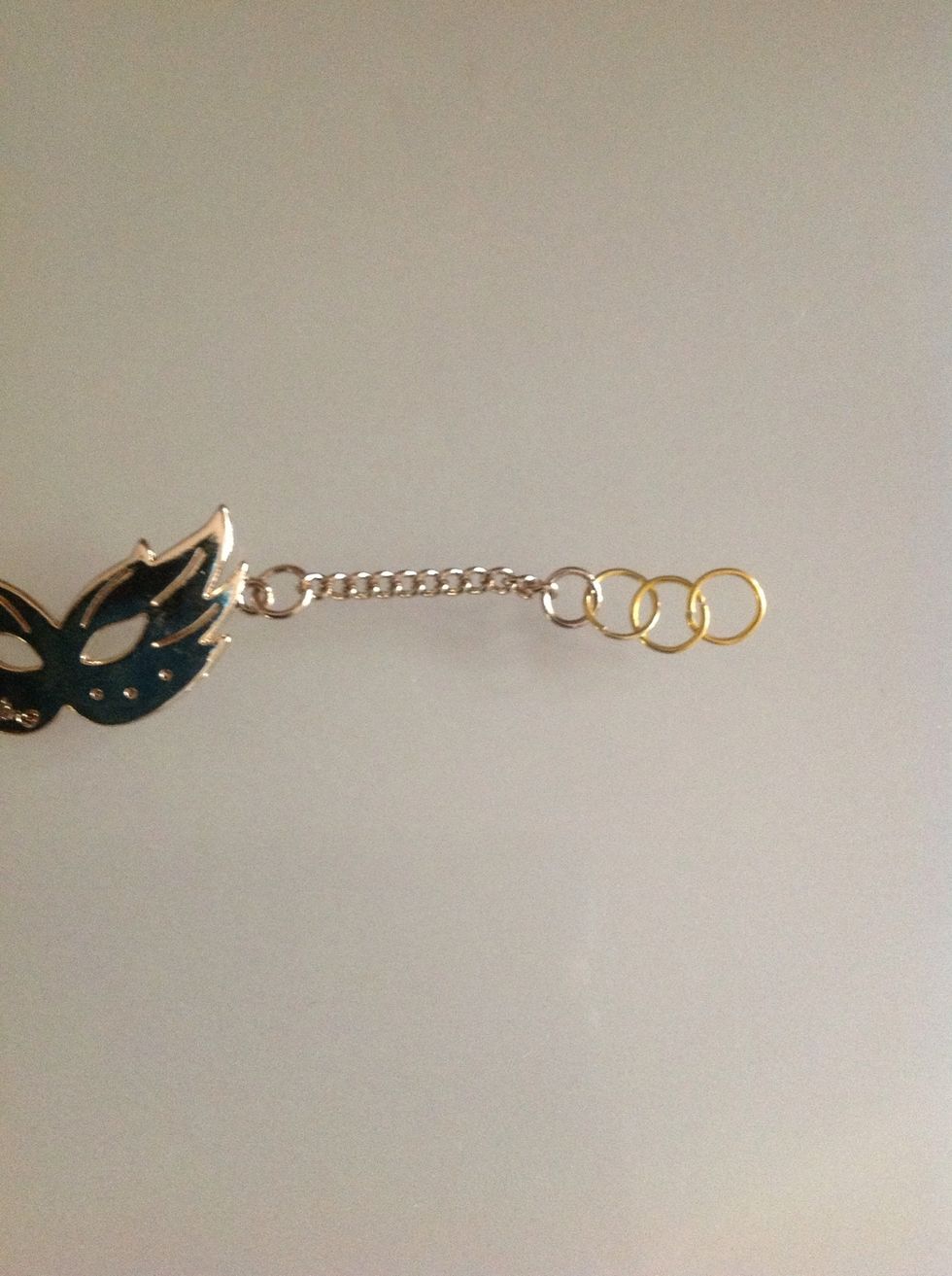 Now it was small for my wrist, so to extend it. I added 3 jump rings on one side.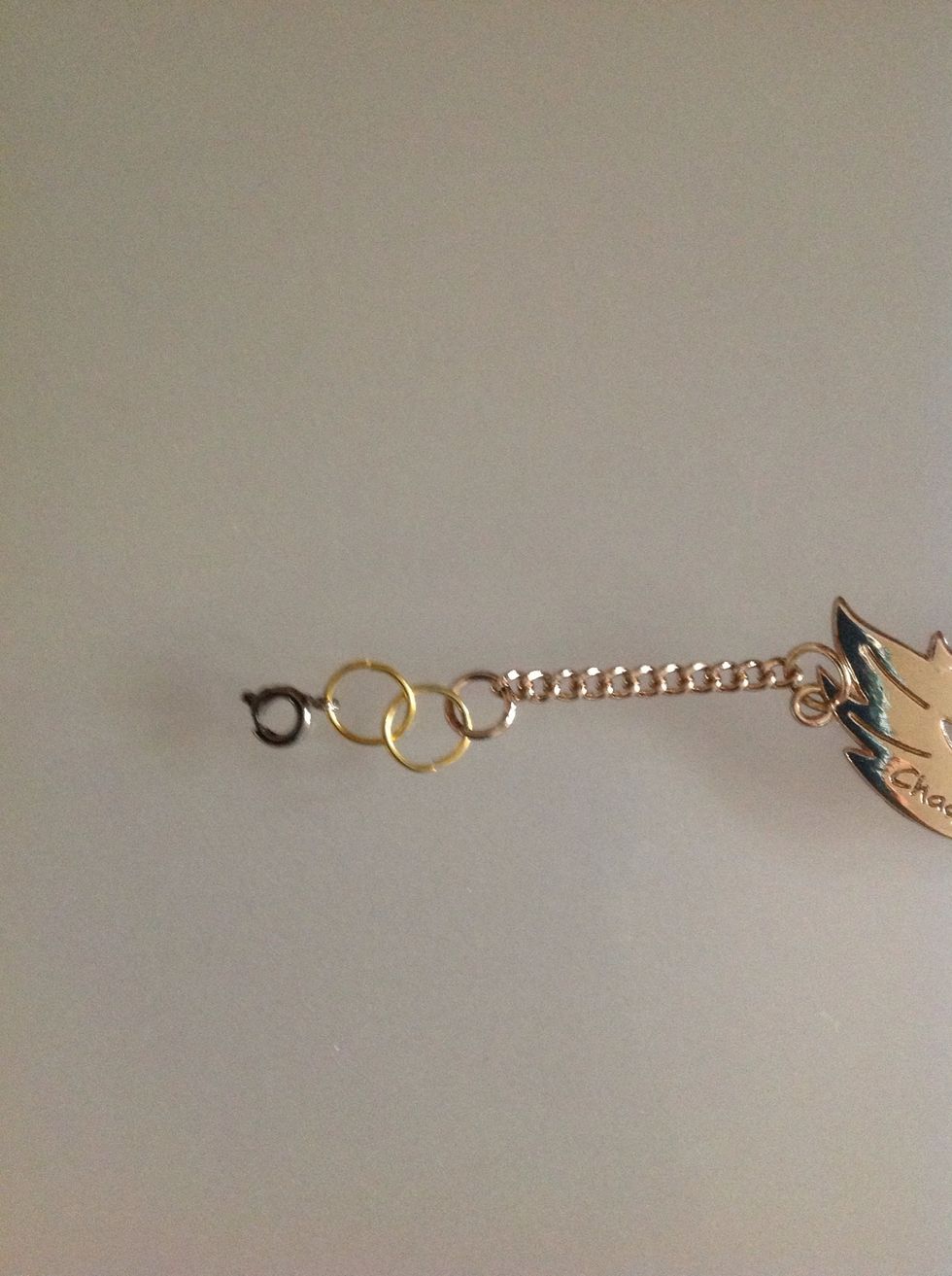 On the other side I added 2 jump rings and one hook, to help me close the bracelet.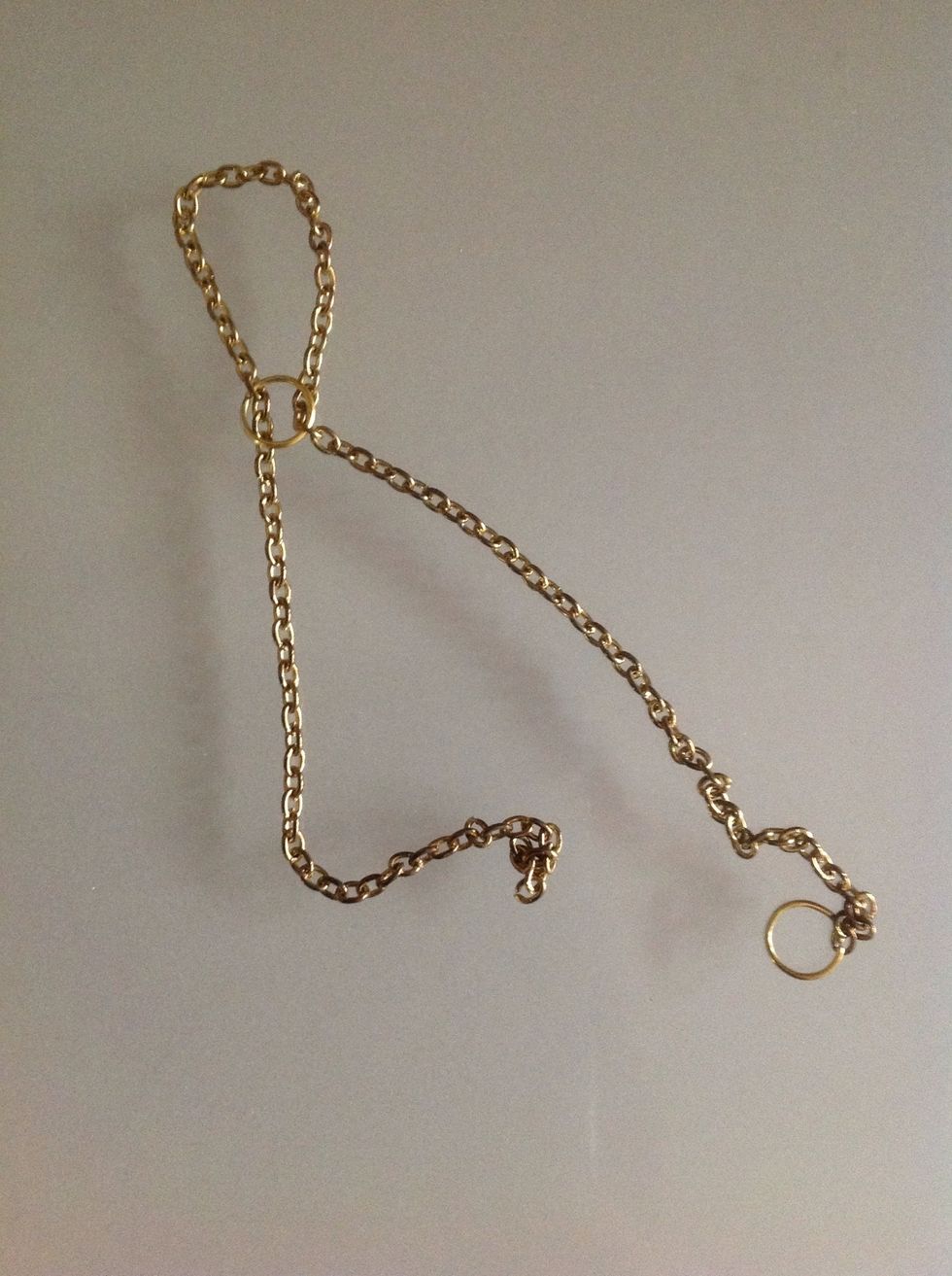 I took the chain, put it around my middle finger, n put a jump ring so as to form a ring. And the two equal dangling parts I measured till my wrist, where they would join the bracelet.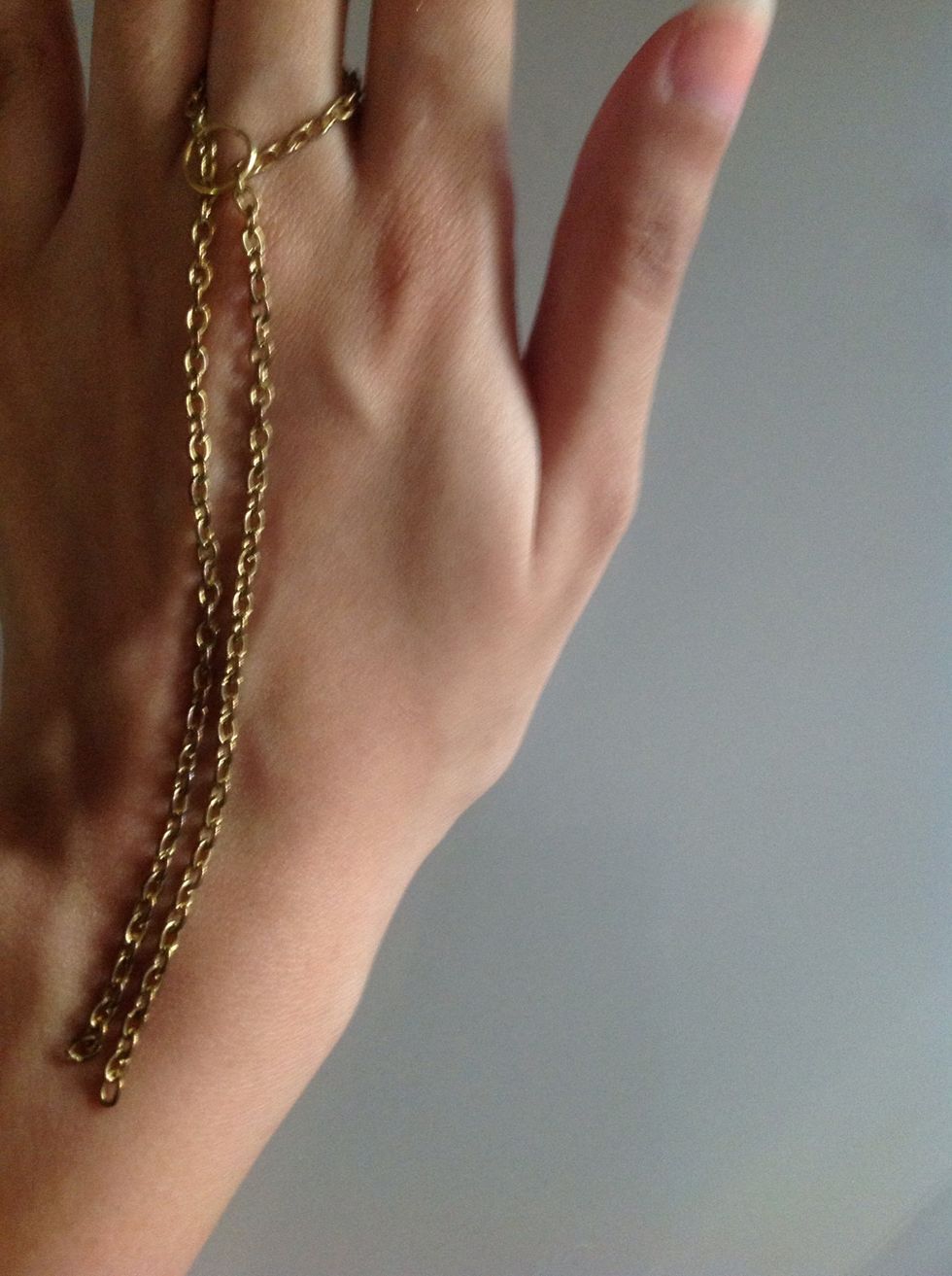 Like this, jump ring around the finger, and chain till the wrist.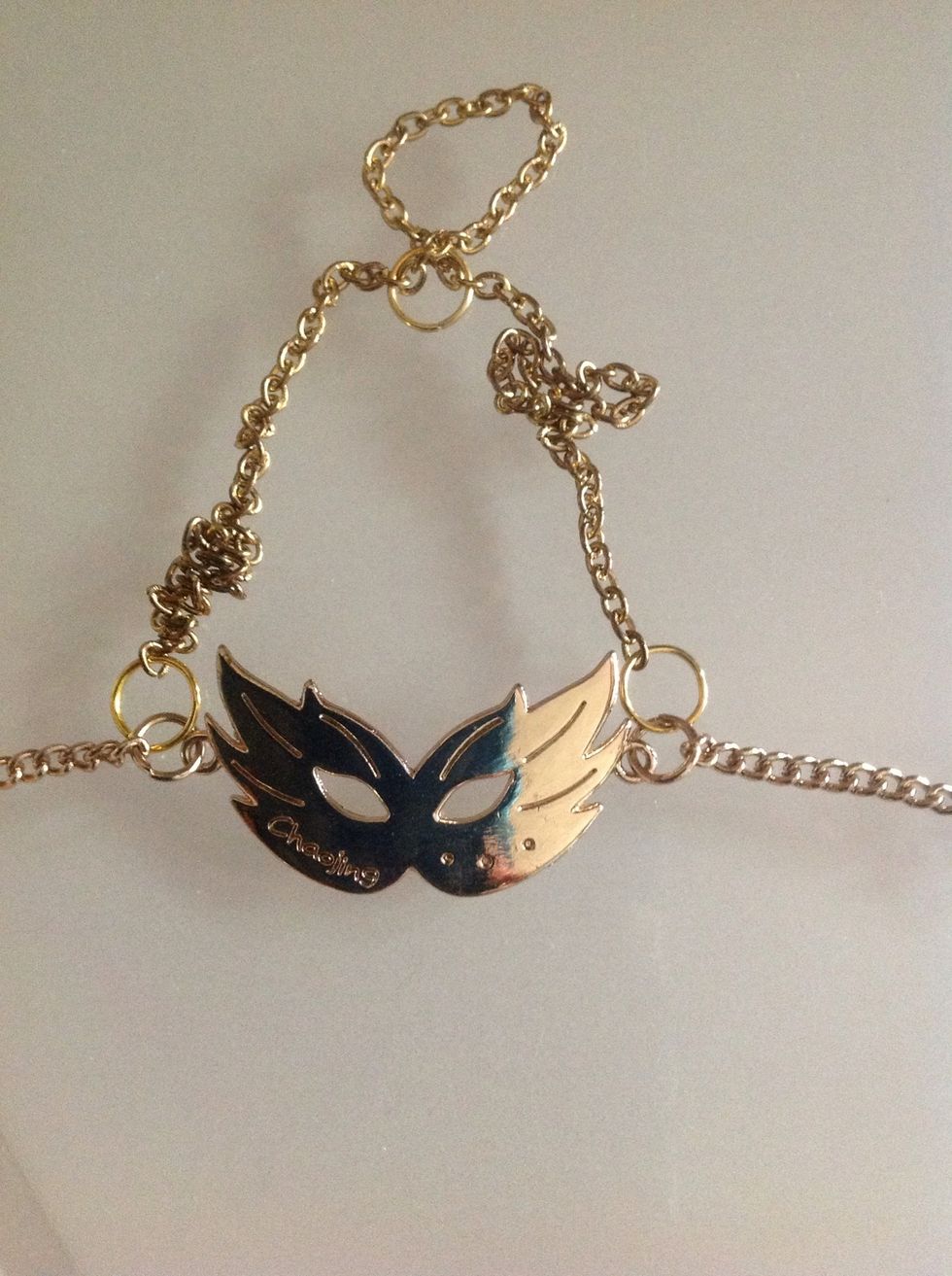 Now I attached the two loose sides to the bracelet with the help of jump rings. And your chain ring bracelet is ready!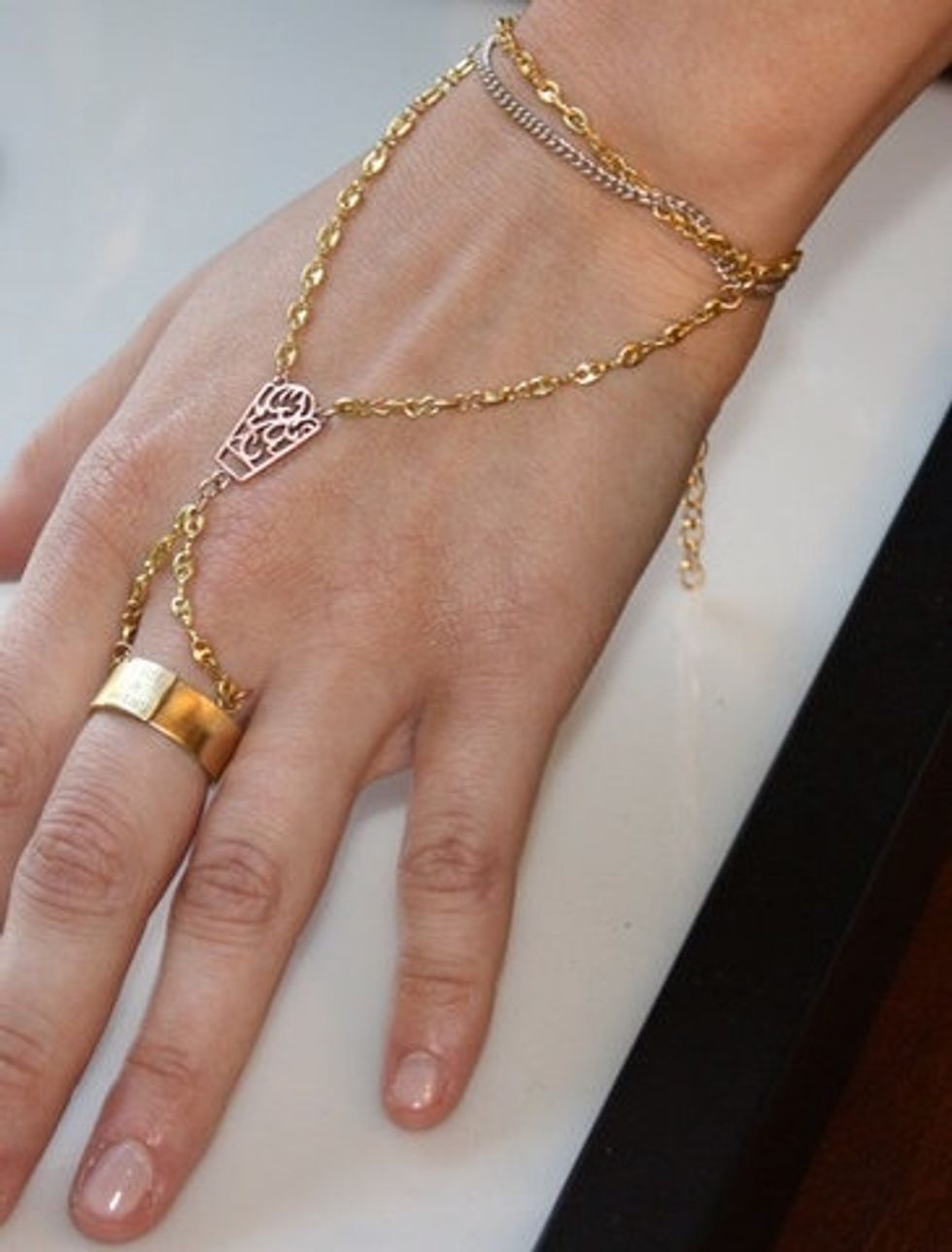 These are some other variations you can try!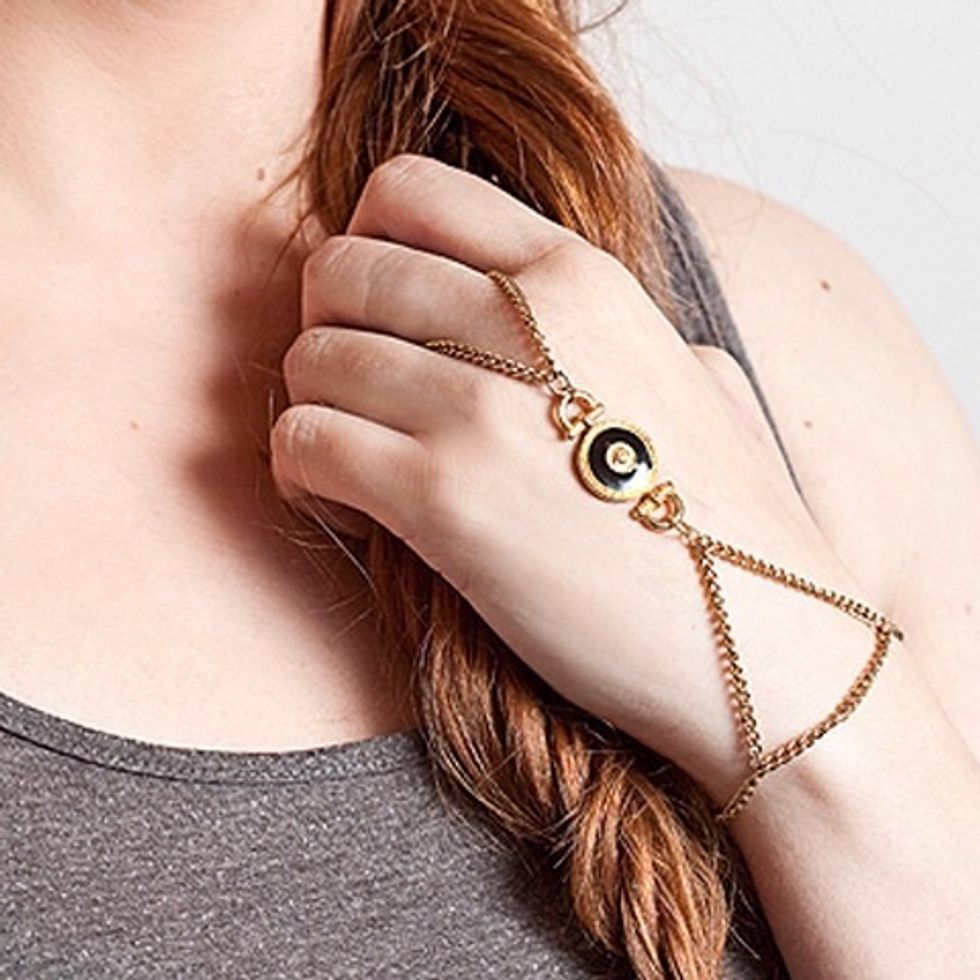 Another one, by adding some charm in the middle!
Multiple chains, with beads in the middle.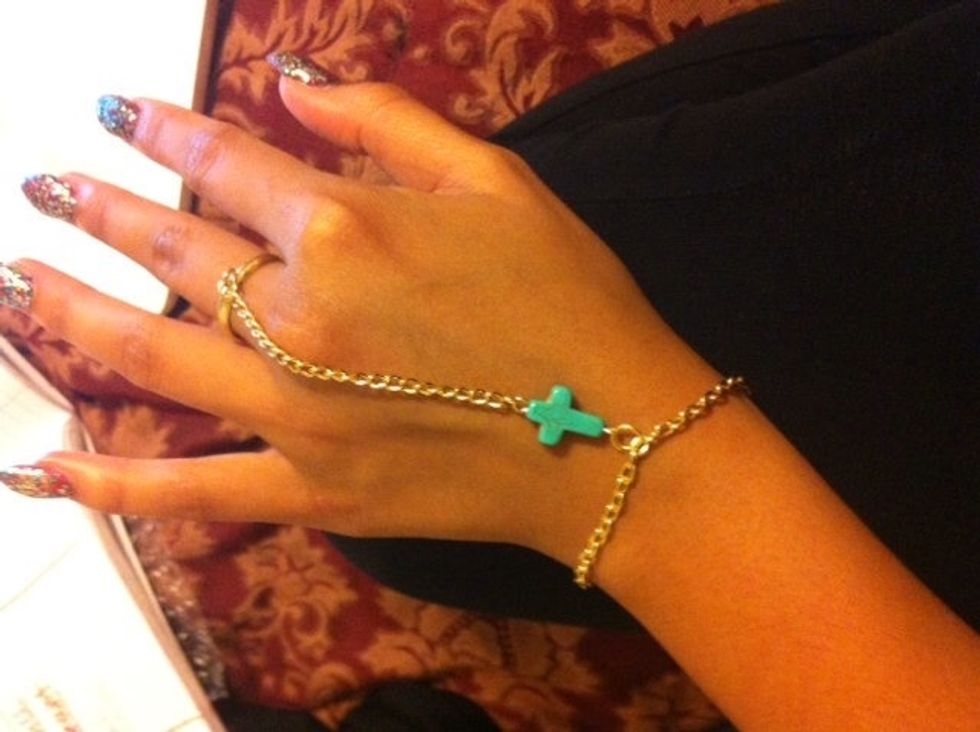 Another charm, single chain bracelet.
It looks like this!
Thin chain. Around 10cms.
Jump rings
Bracelet
Round hook