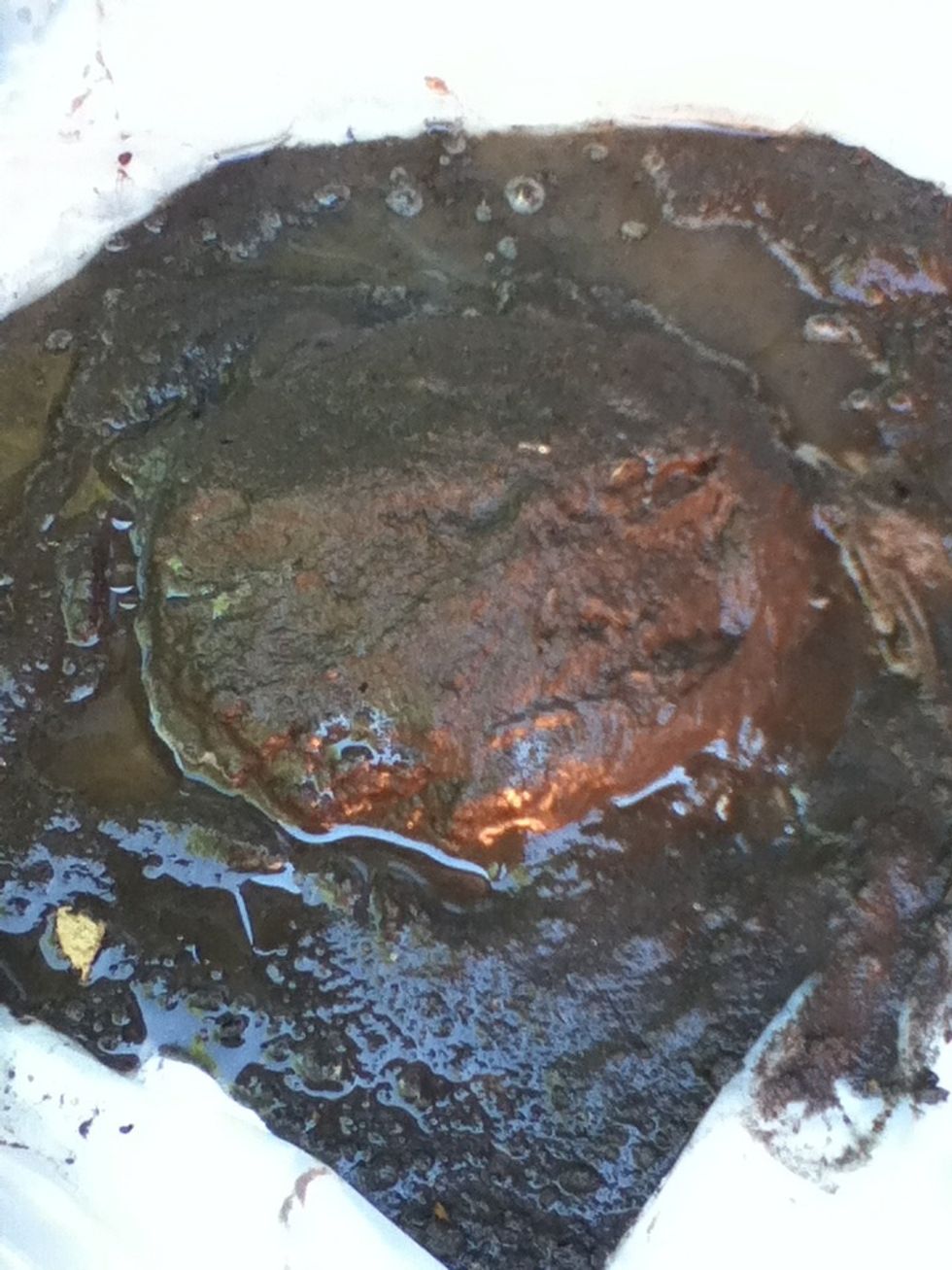 Put the plastic on you tray, and put the mud in the middle. Form a little hill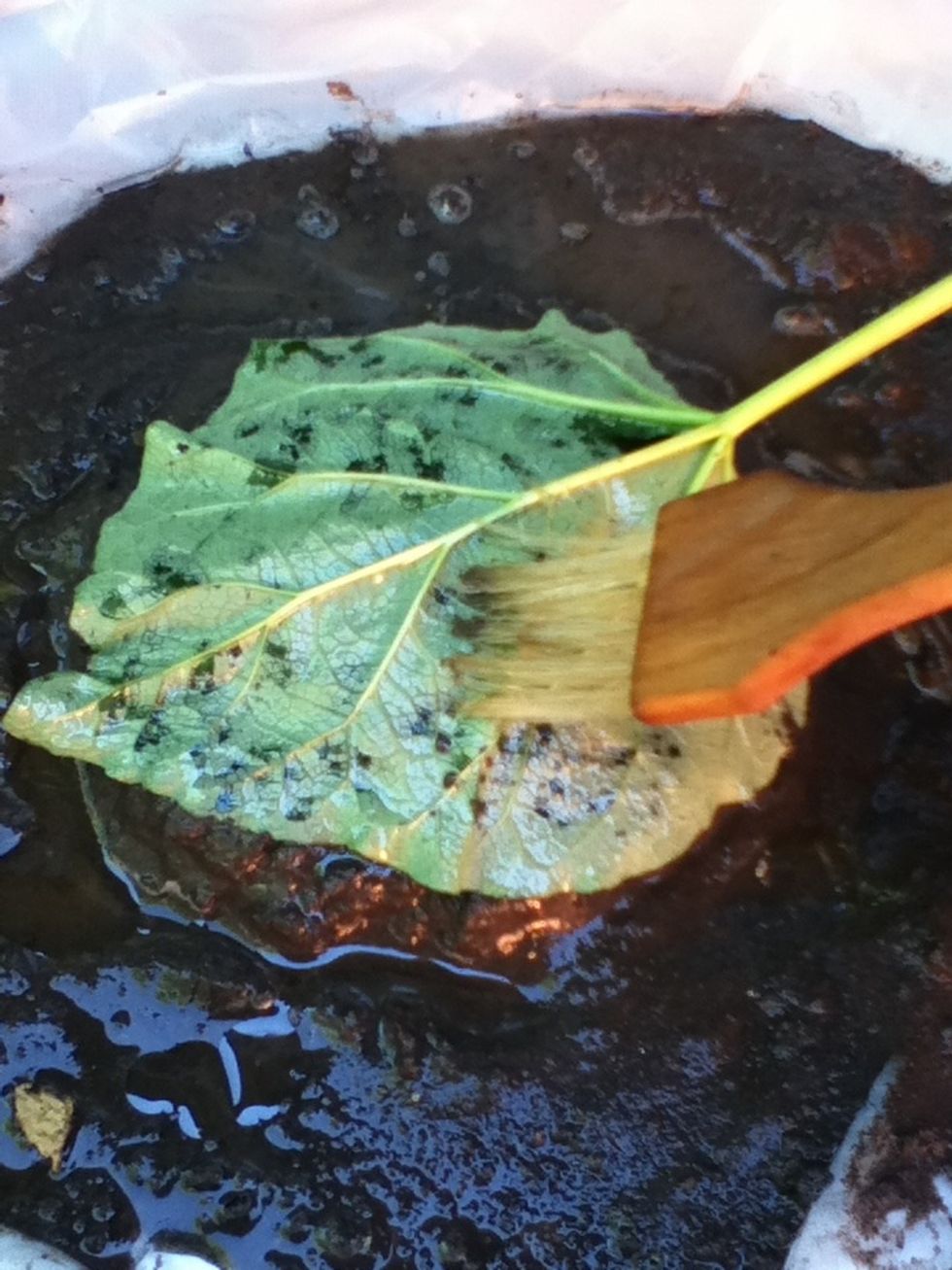 Put your leaf (WITH THE BACKSIDE UP) on the mud, and paint it with oil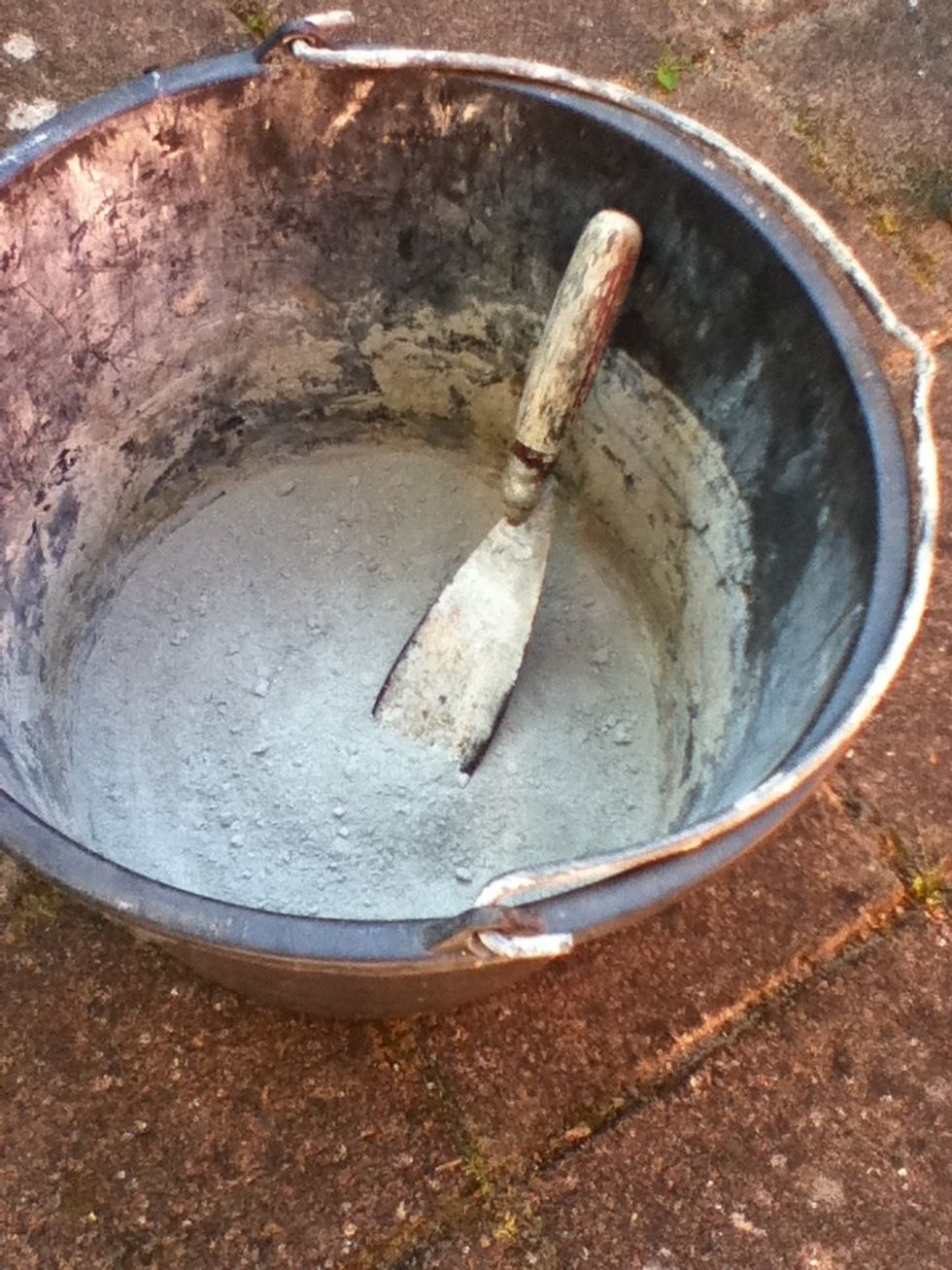 Put your cementmix in a bucket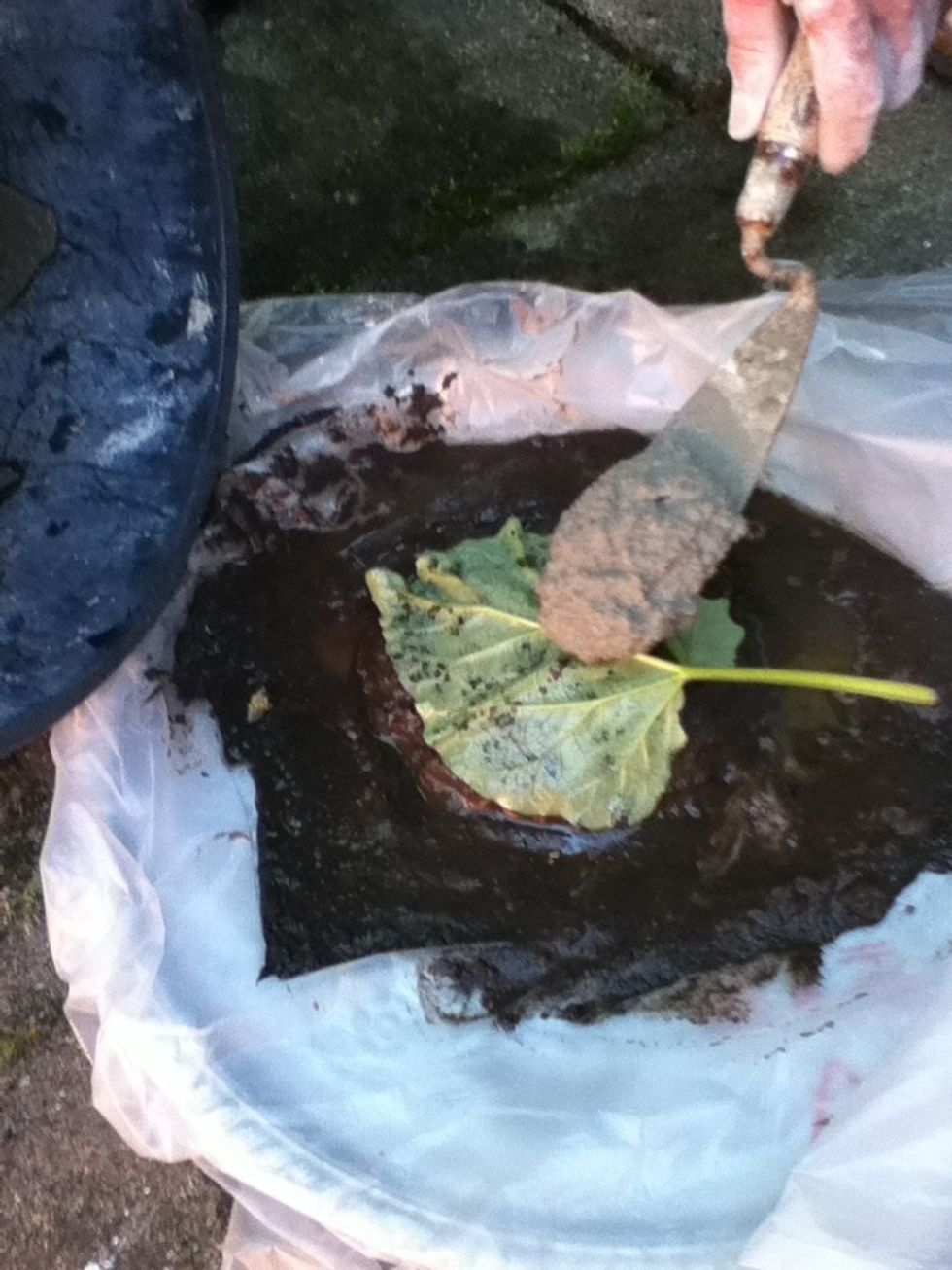 Use a little shovel to carefully put the mixture all over the leaf.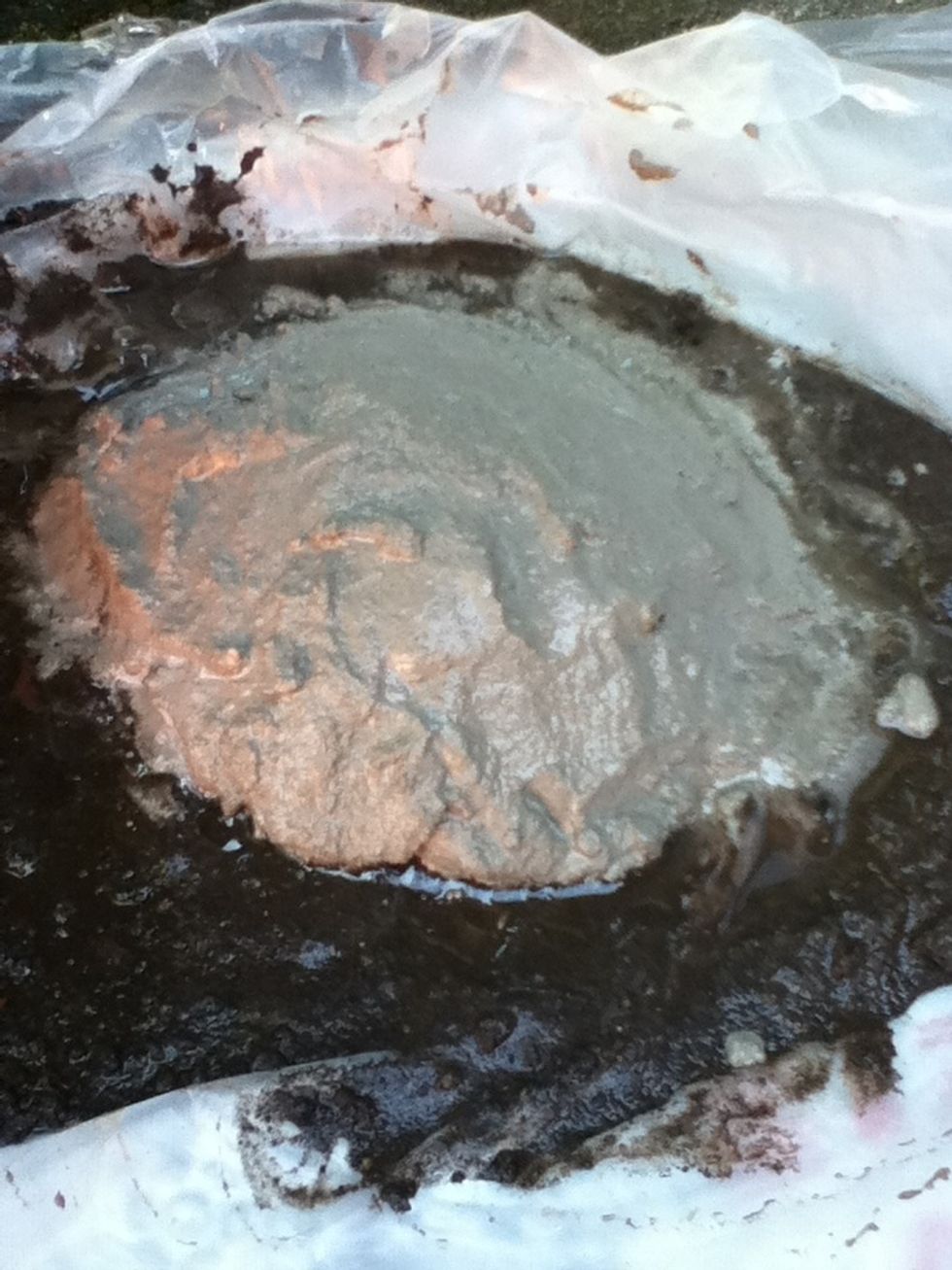 Use the shovel to form the sides, and clap it so that you get the pattern from the leaf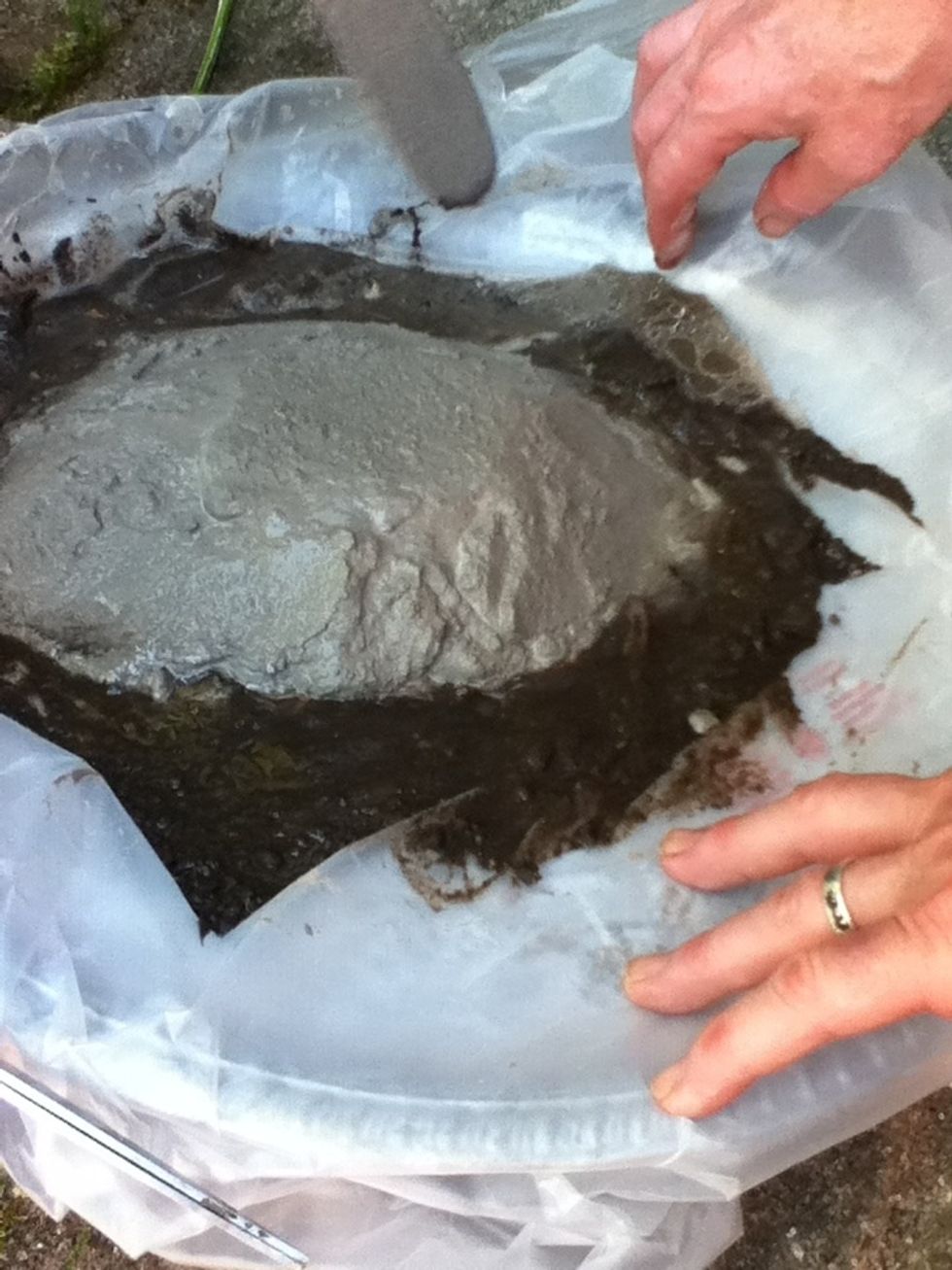 Tip the tray very carefully to get the water out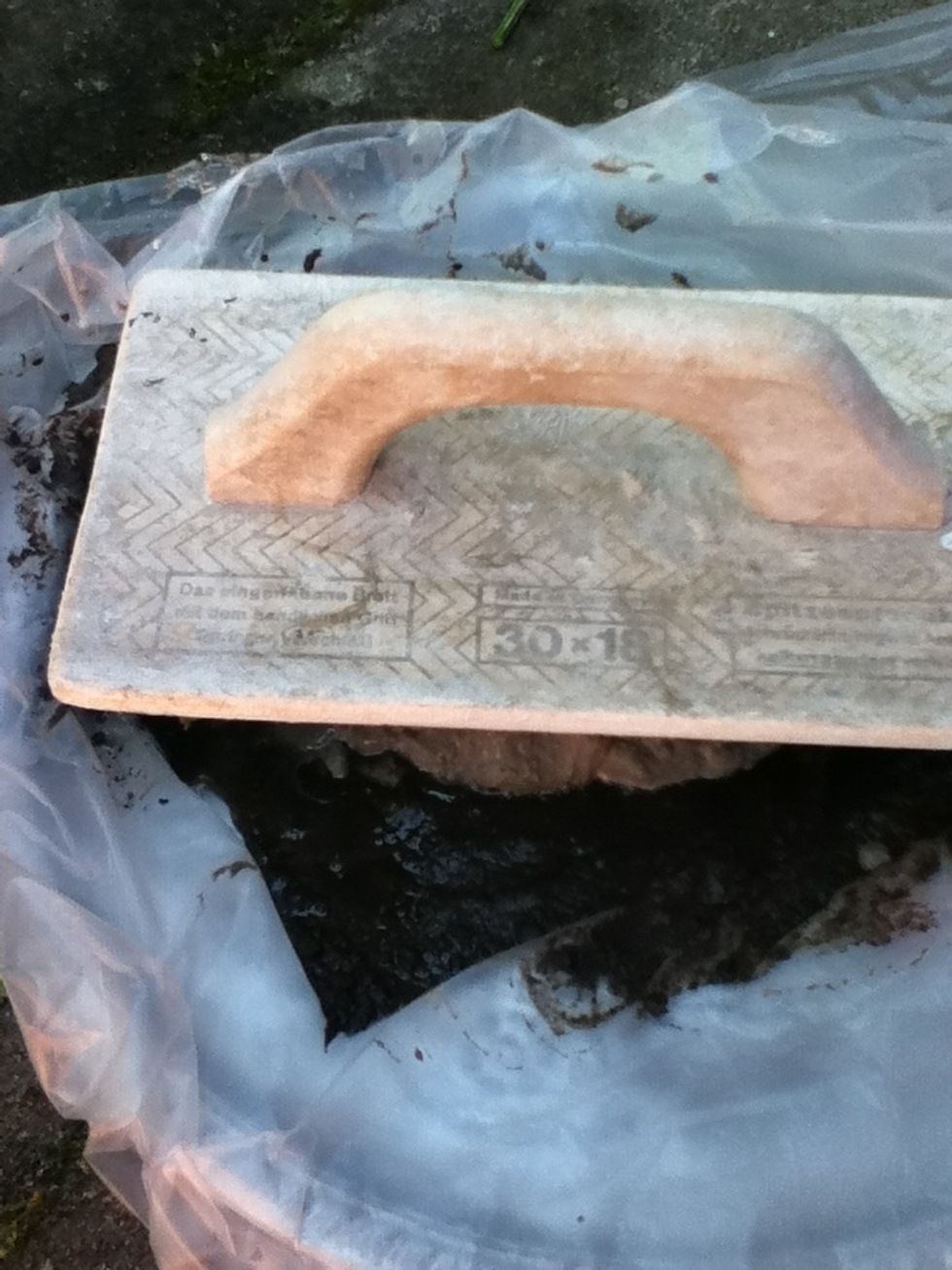 Add something flat (not too heavy) in the middle to make it able to stand. Remove it 10 minutes after (don't let it stay too long)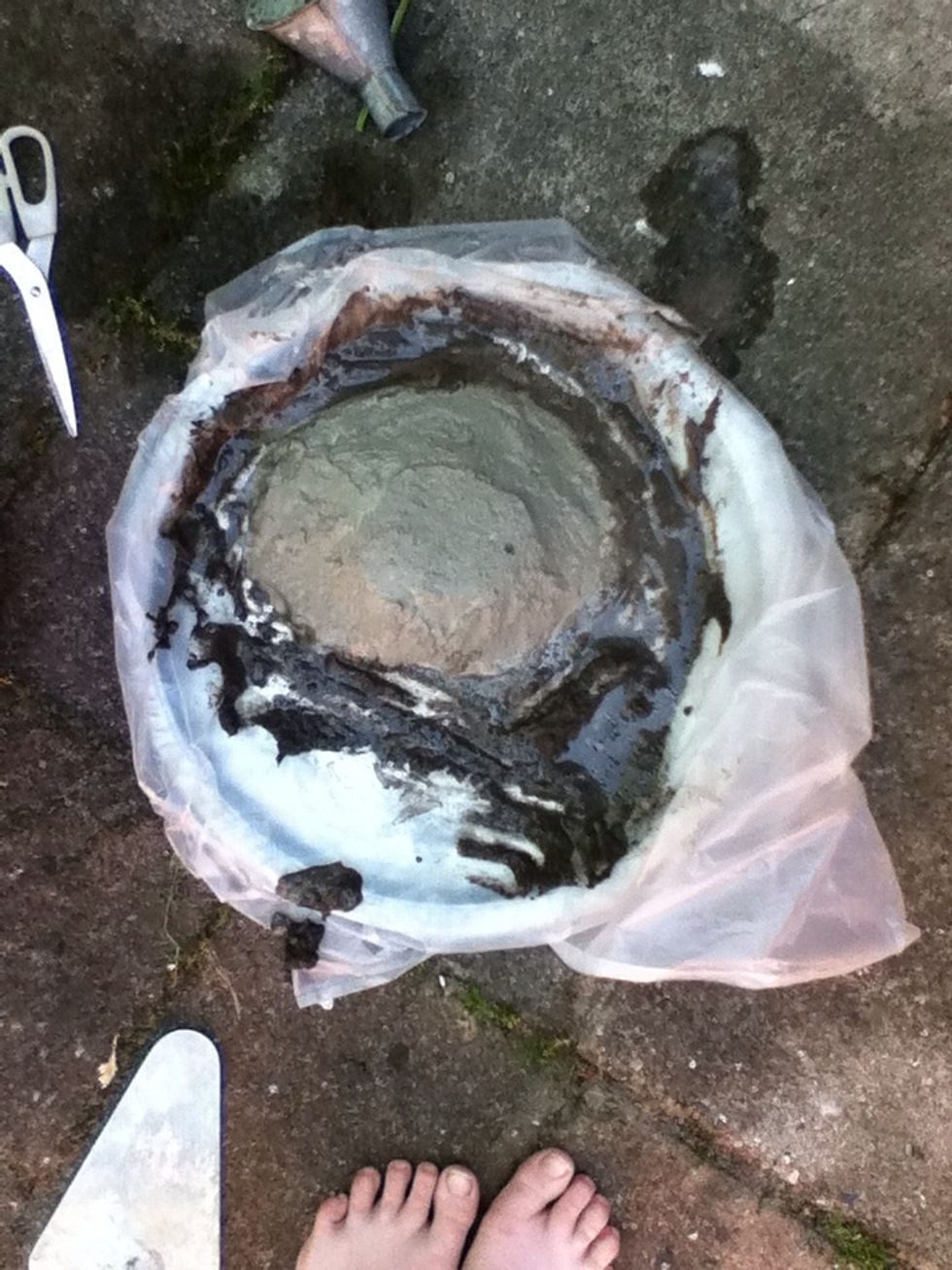 Let it stand for about 48 hours, or until completely hard
48 hours after: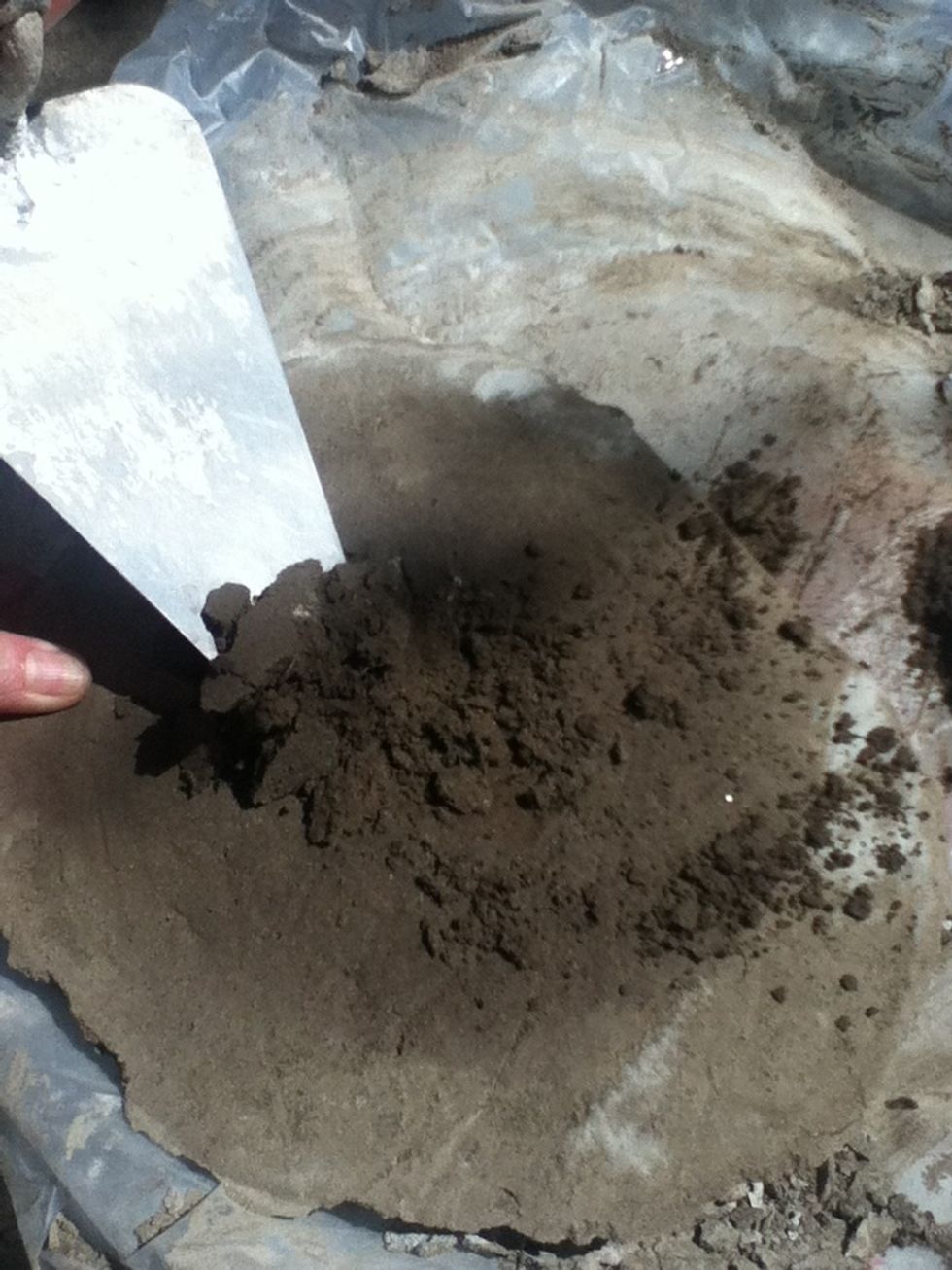 Flip it, and now scrape all the dirt out carefully, with a shovel or spoon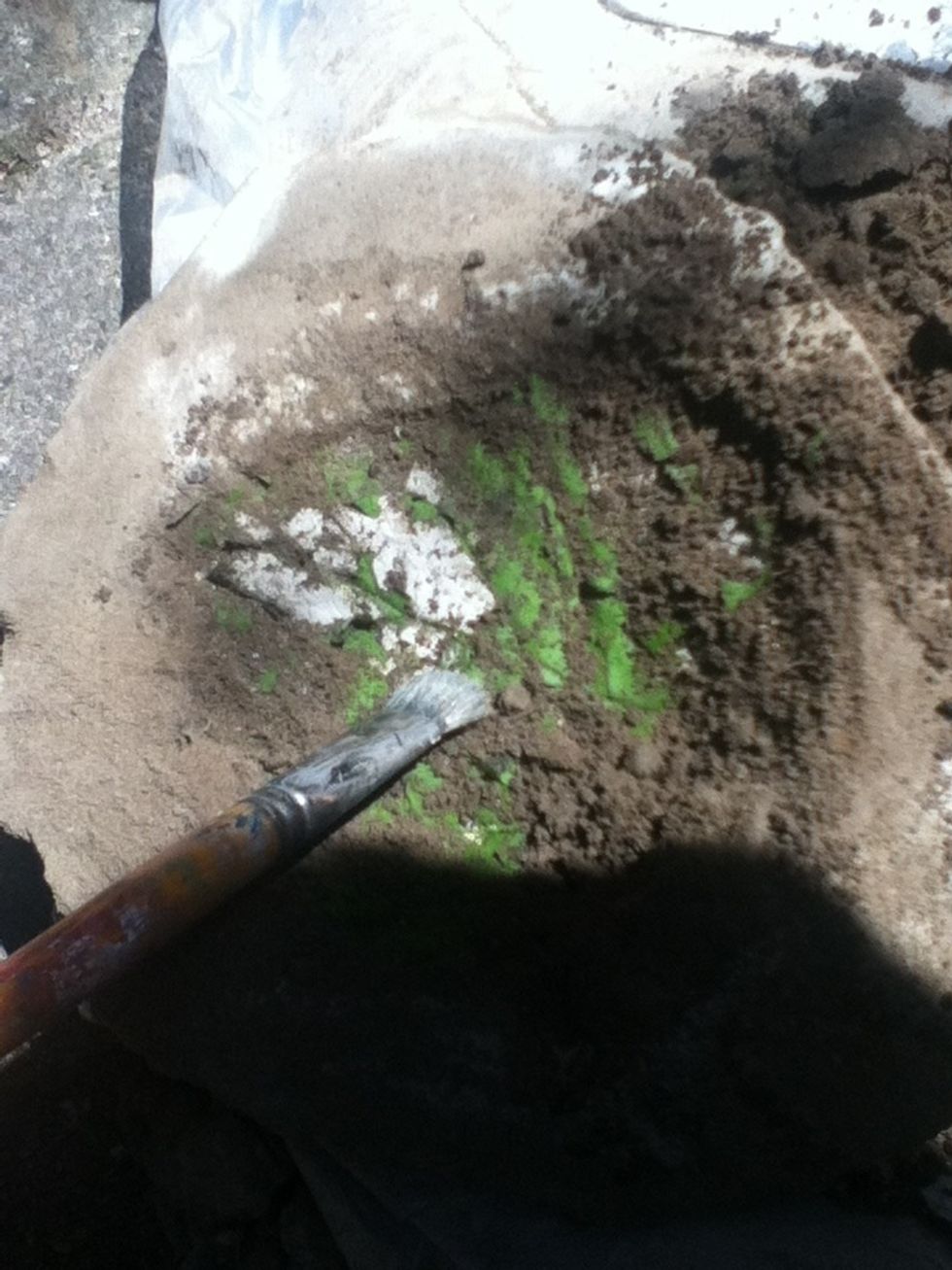 When the dirt is gone, start brushing the leaf with a hard paintbrush.
If necessarily, scrape the rest of the dirt and leaf out with a small knife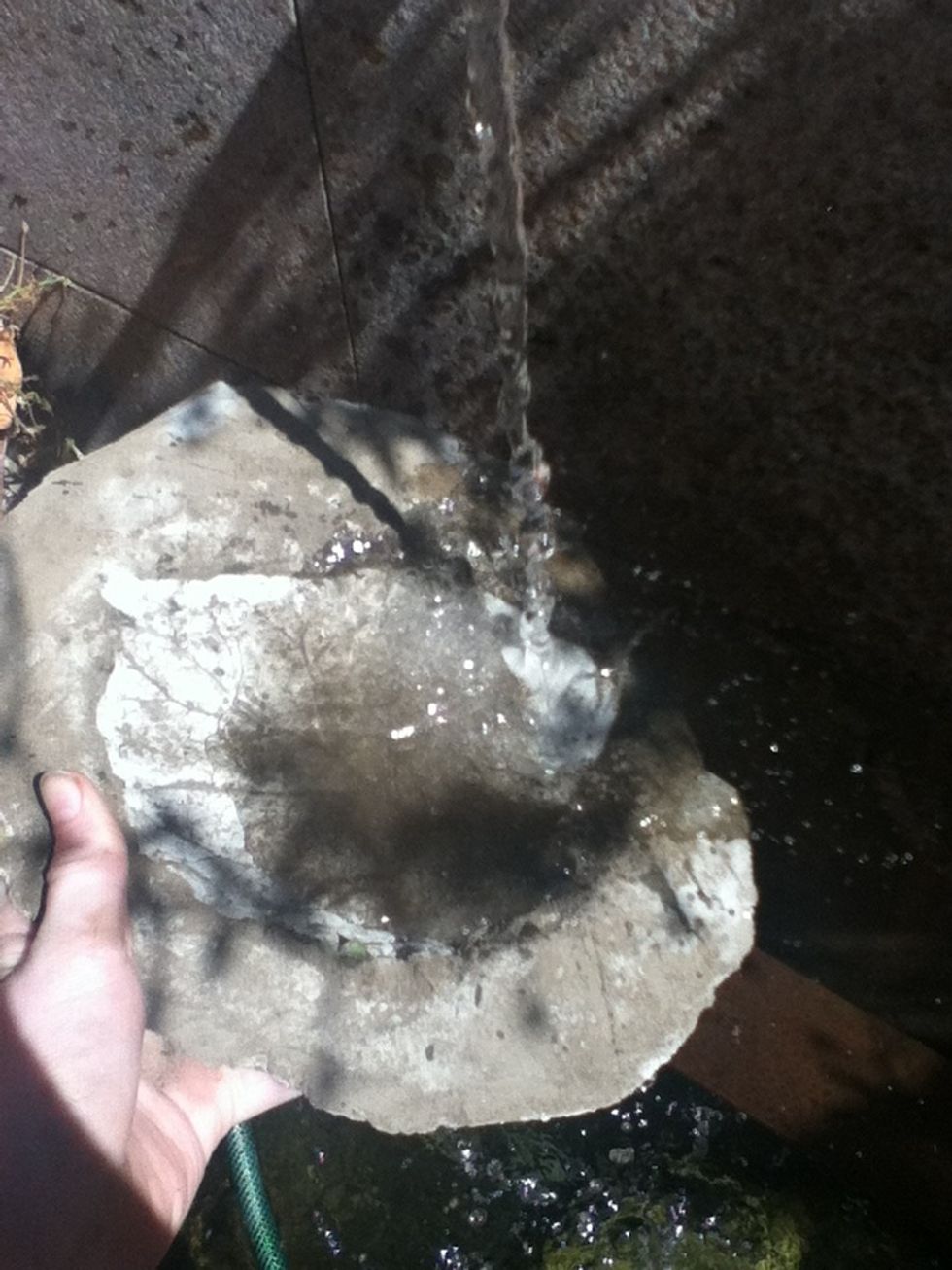 Wash it, while brushing it
I made it from a little rhubarb leaf, because I wanted it to be small enough to stand on my desk, but you can double the supplies, and use a big leaf if you want a birdbath, or just garden decoration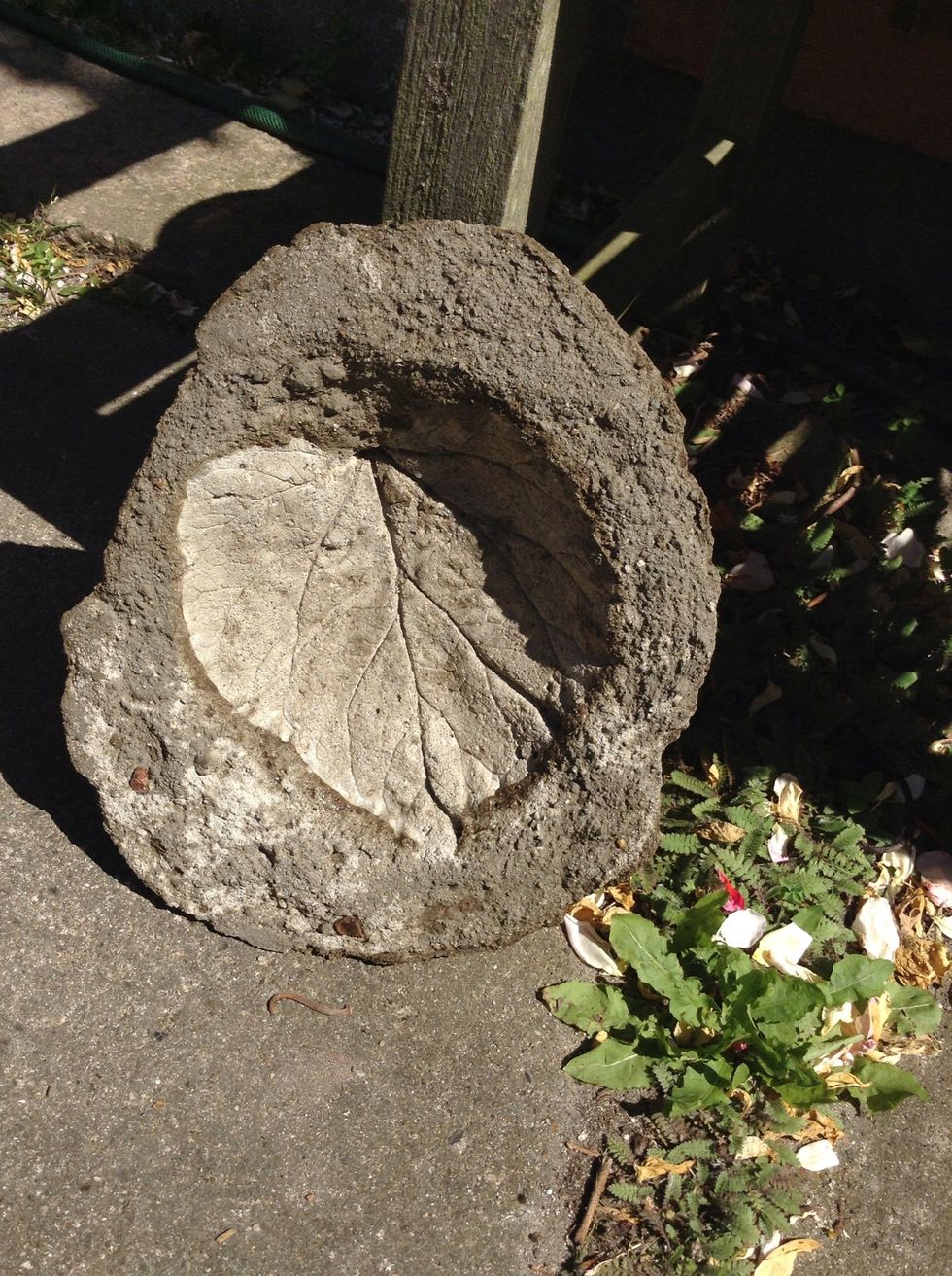 How it looks when you are done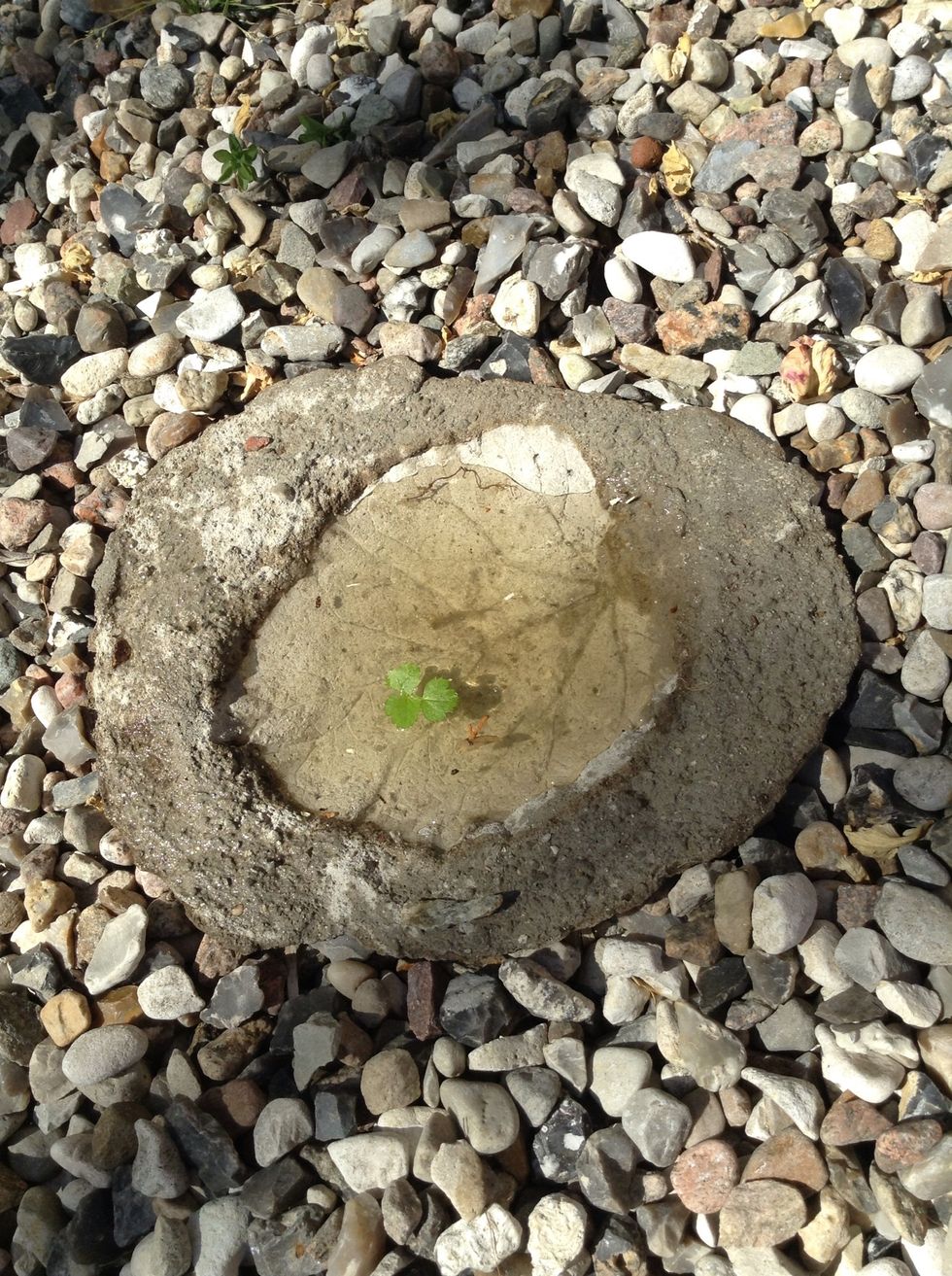 Used as mini birdbath
2.0c Cement mixture
Water
1.0 Leaf (I used rhubarb)
Plastic wrap
Hard paintbrush
Shovel/spoon
Metal tray, or big plate