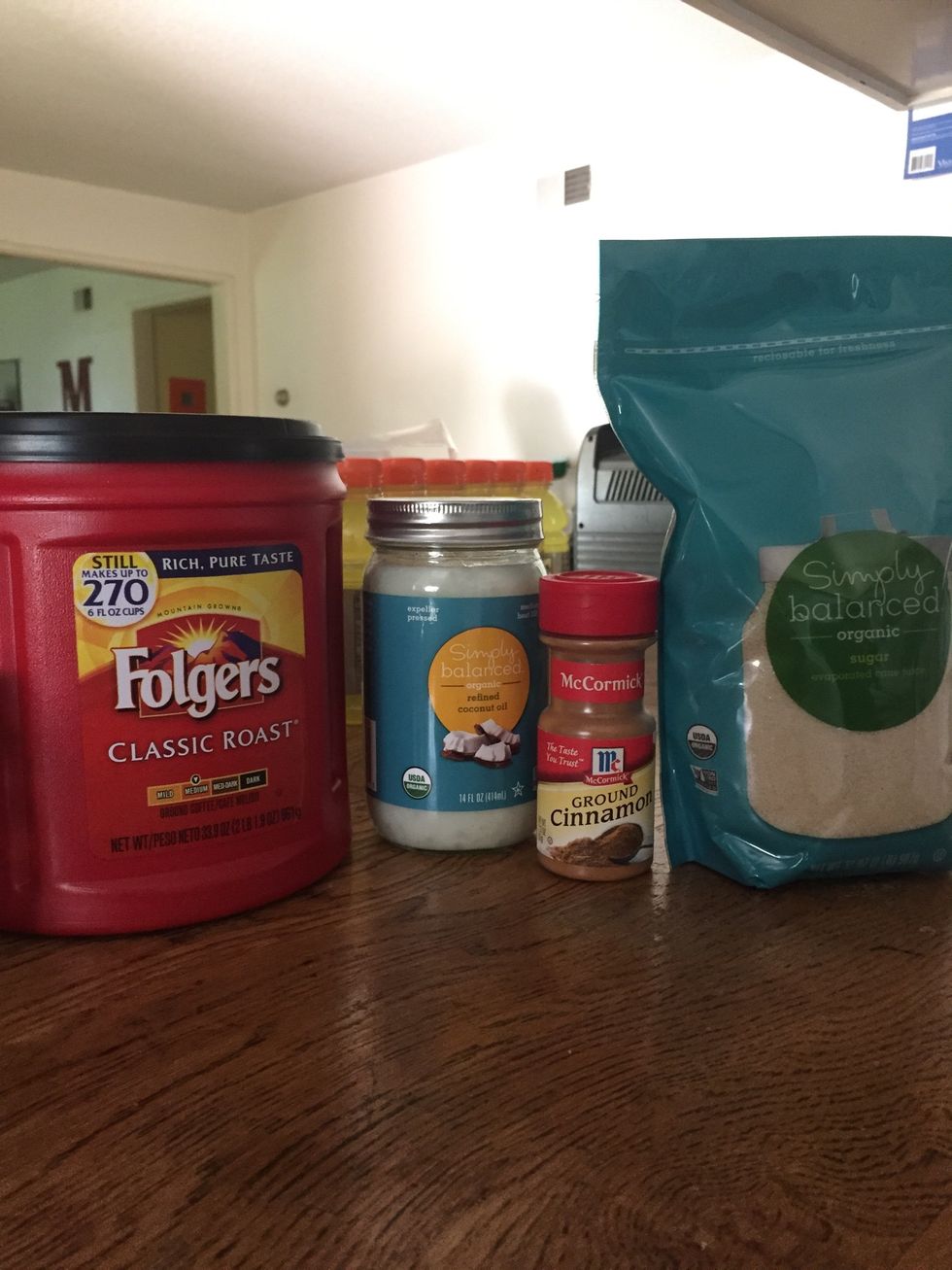 This is what I used. Most of the items I had in my pantry.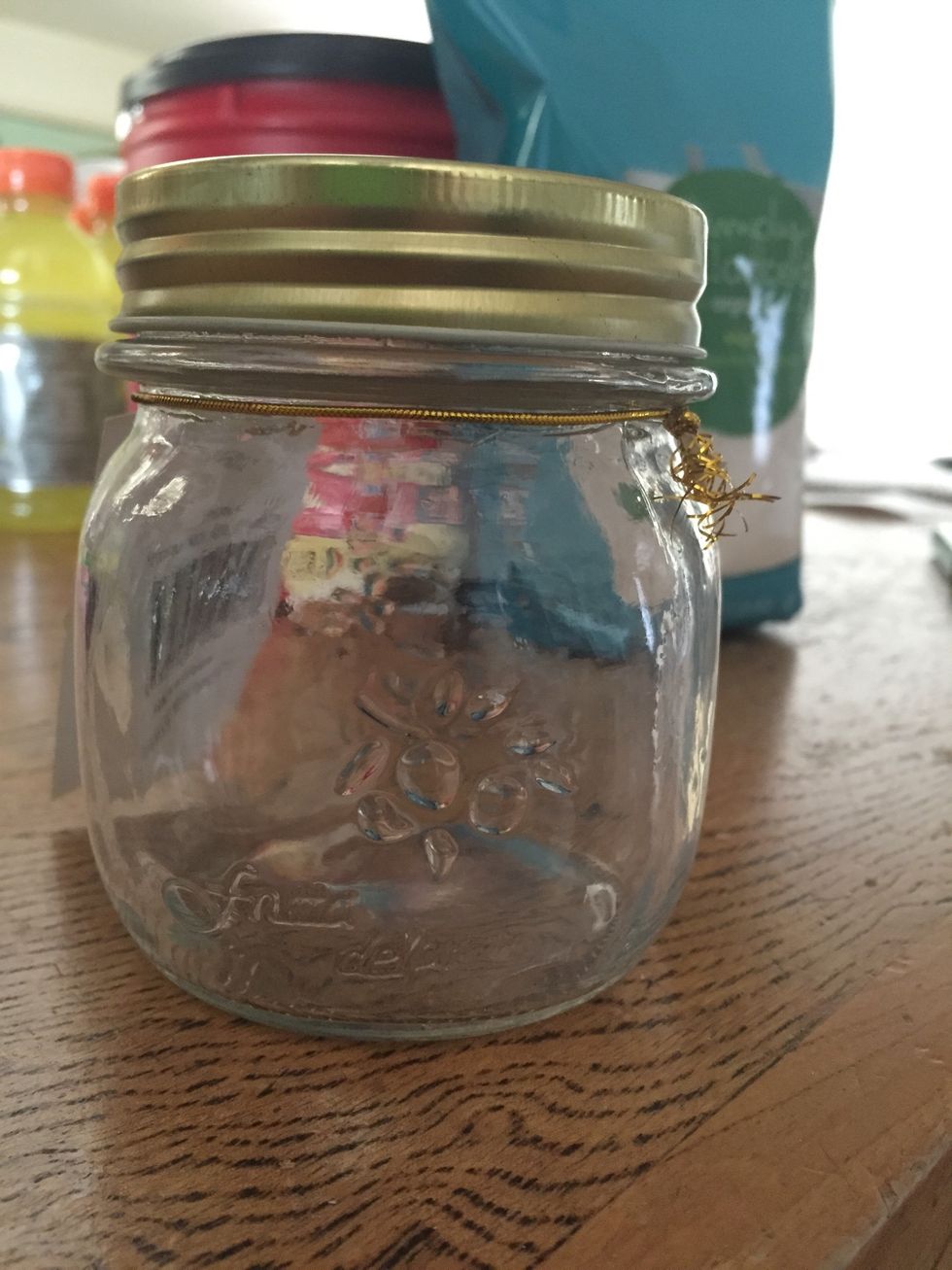 Air tight container for finished product.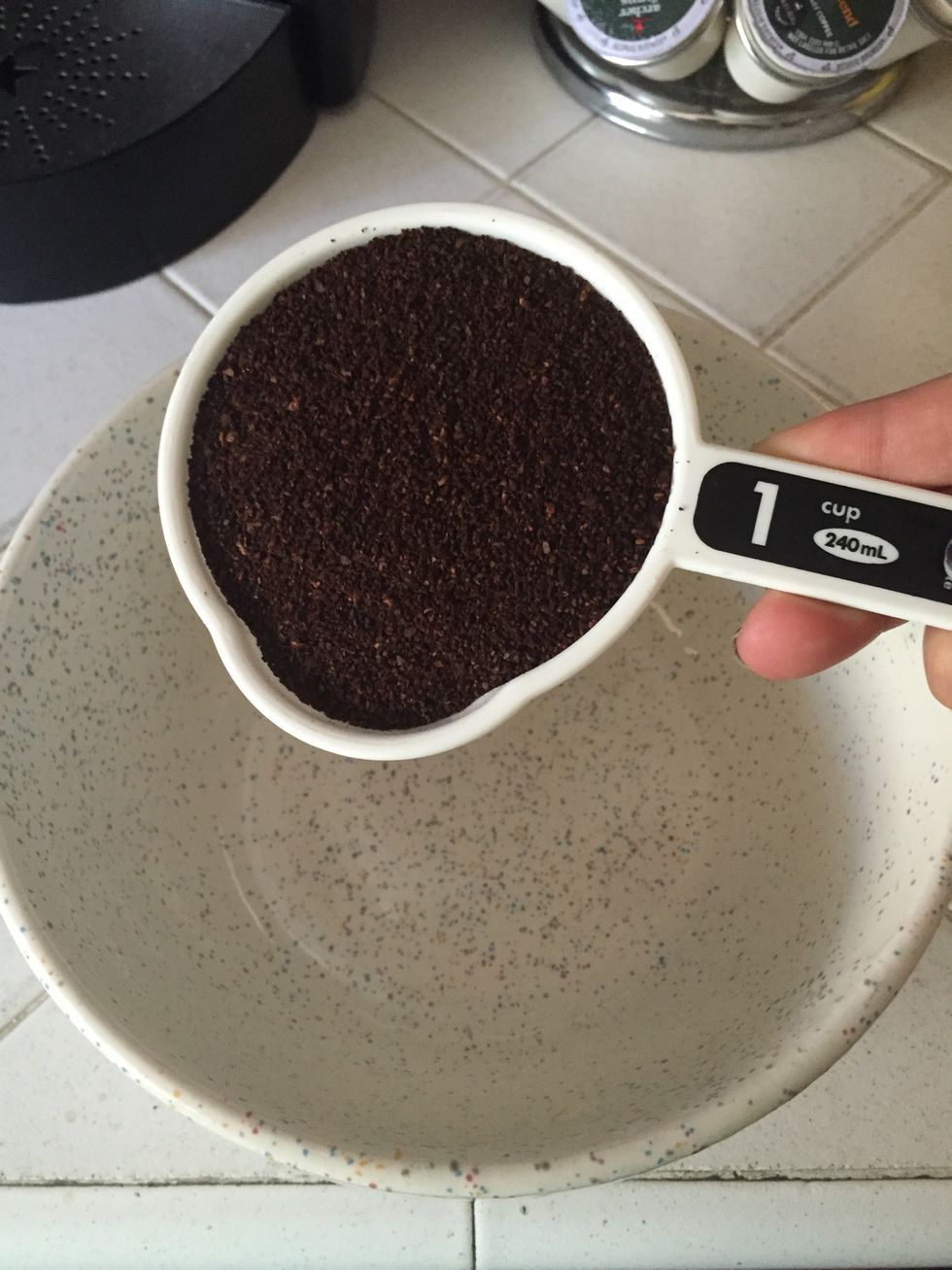 1 cup coffee grounds (can be used or unused)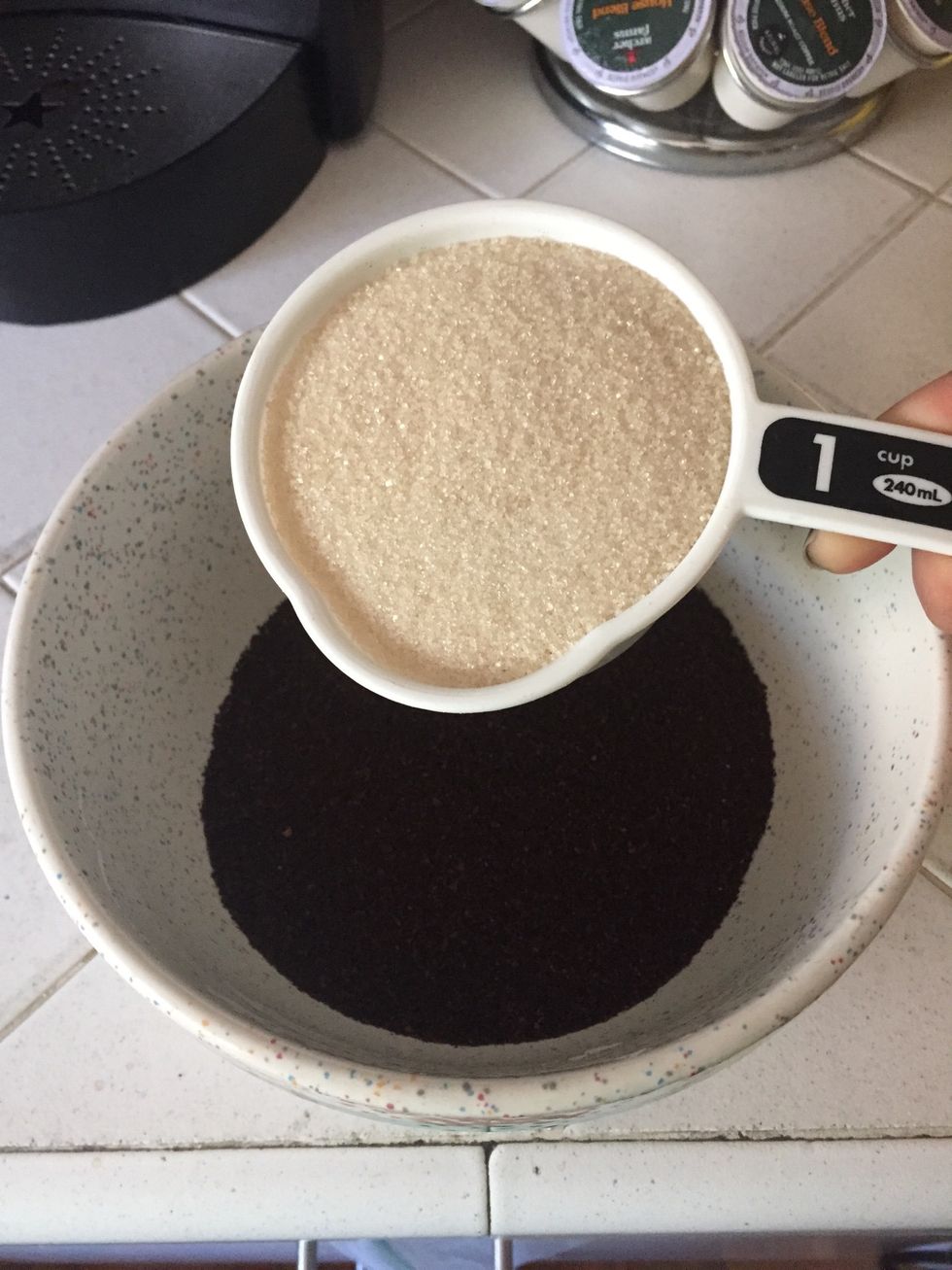 1 cup organic sugar (you want the thick sugar to act as an exfoliant)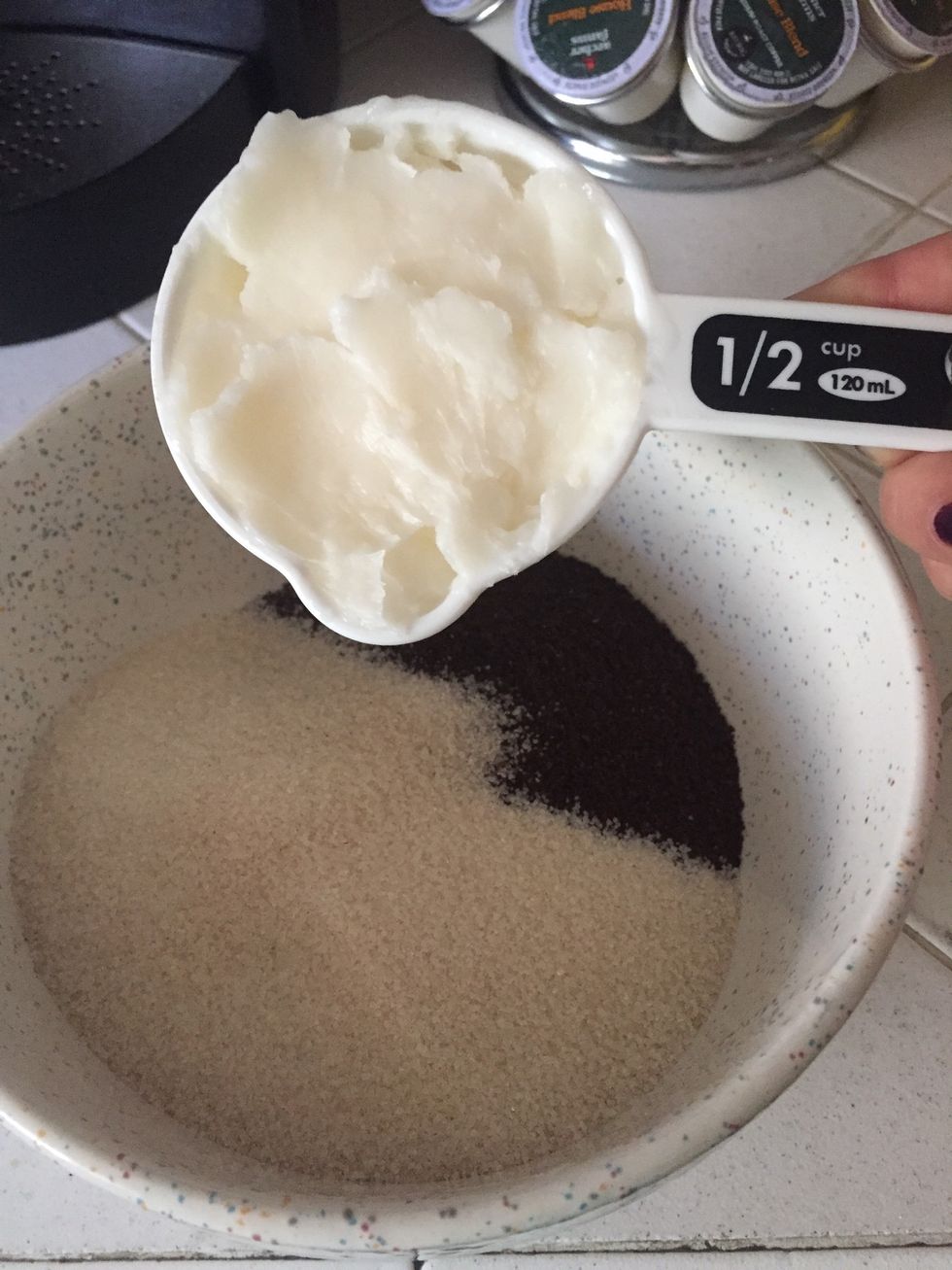 1/2 cup coconut oil for moisture and to bind the ingredients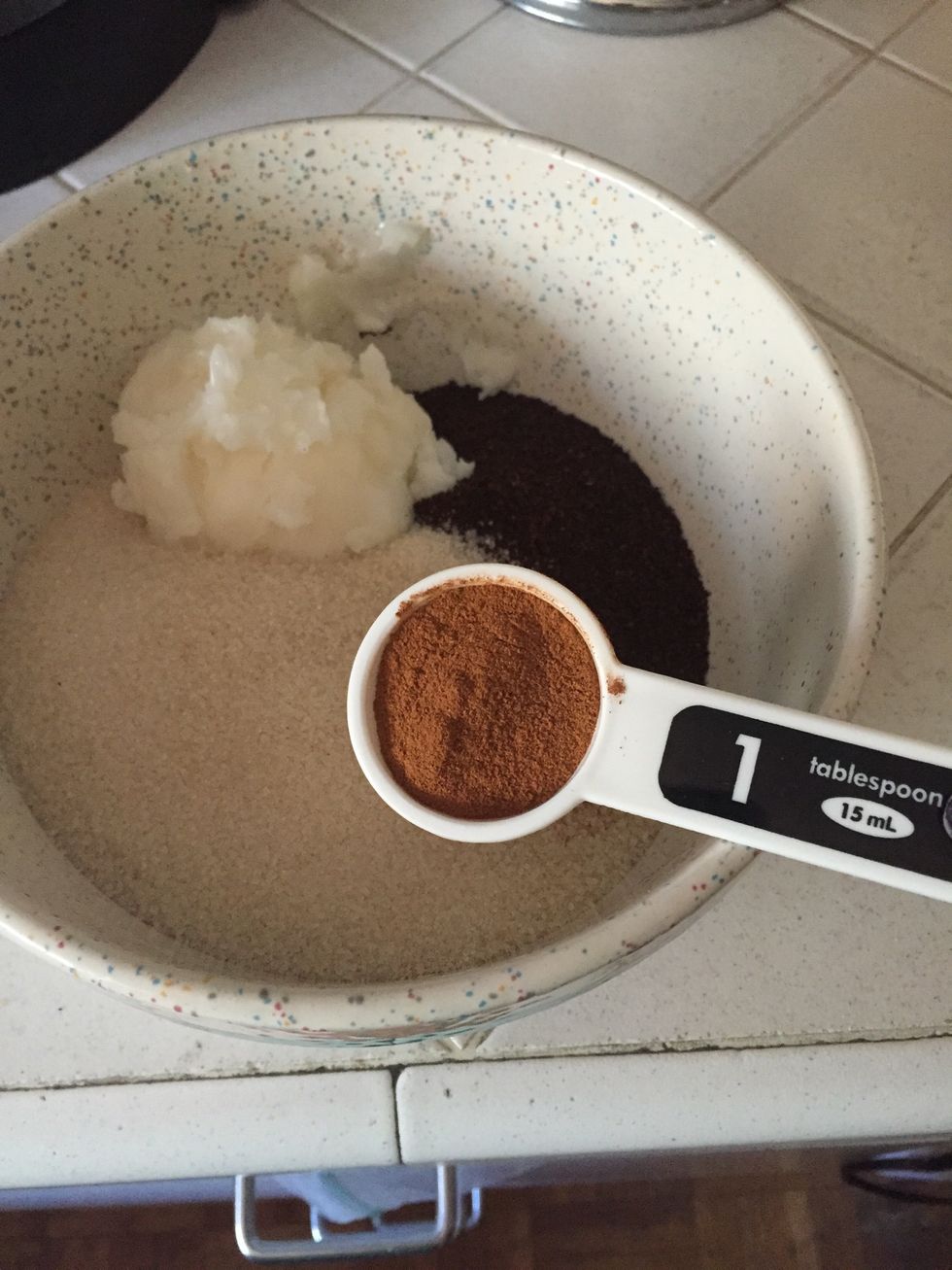 1 tablespoon of cinnamon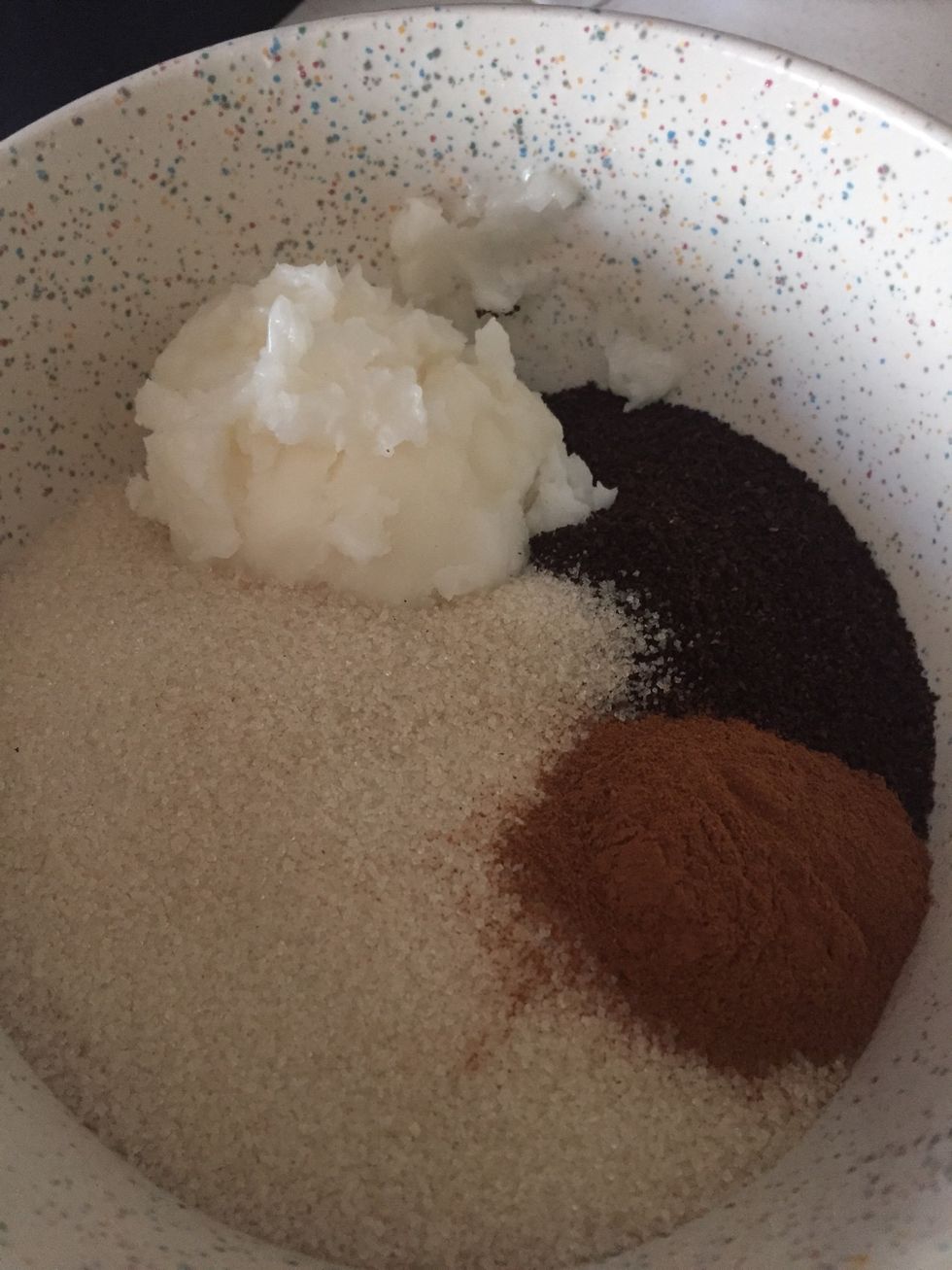 Once you have all the ingredients you can start mixing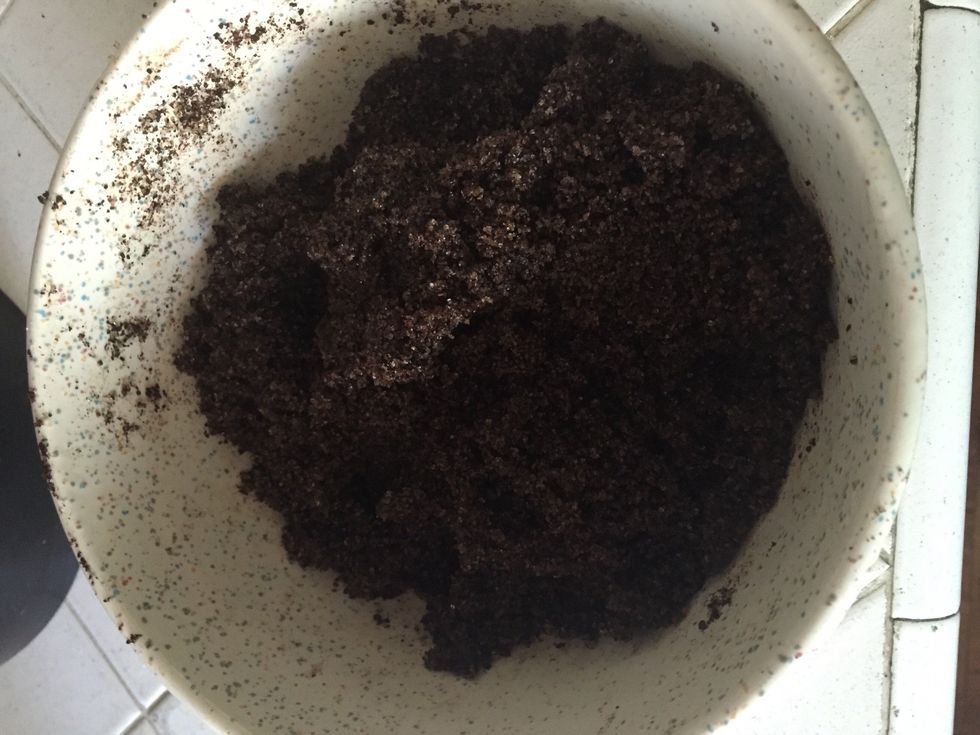 Here is the mixture combined. (I used my hands to mix)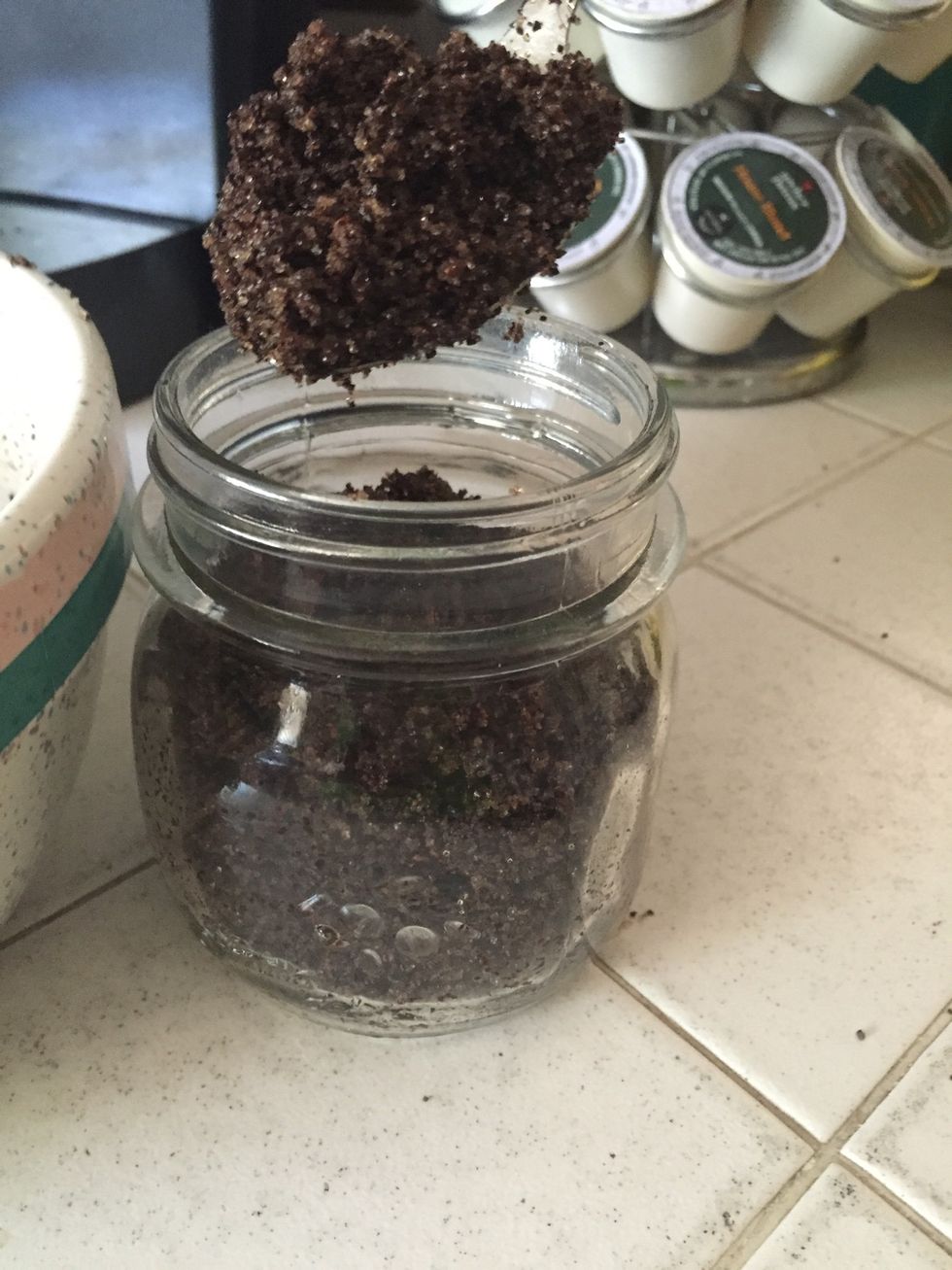 Now scoop the mixture into your air tight containers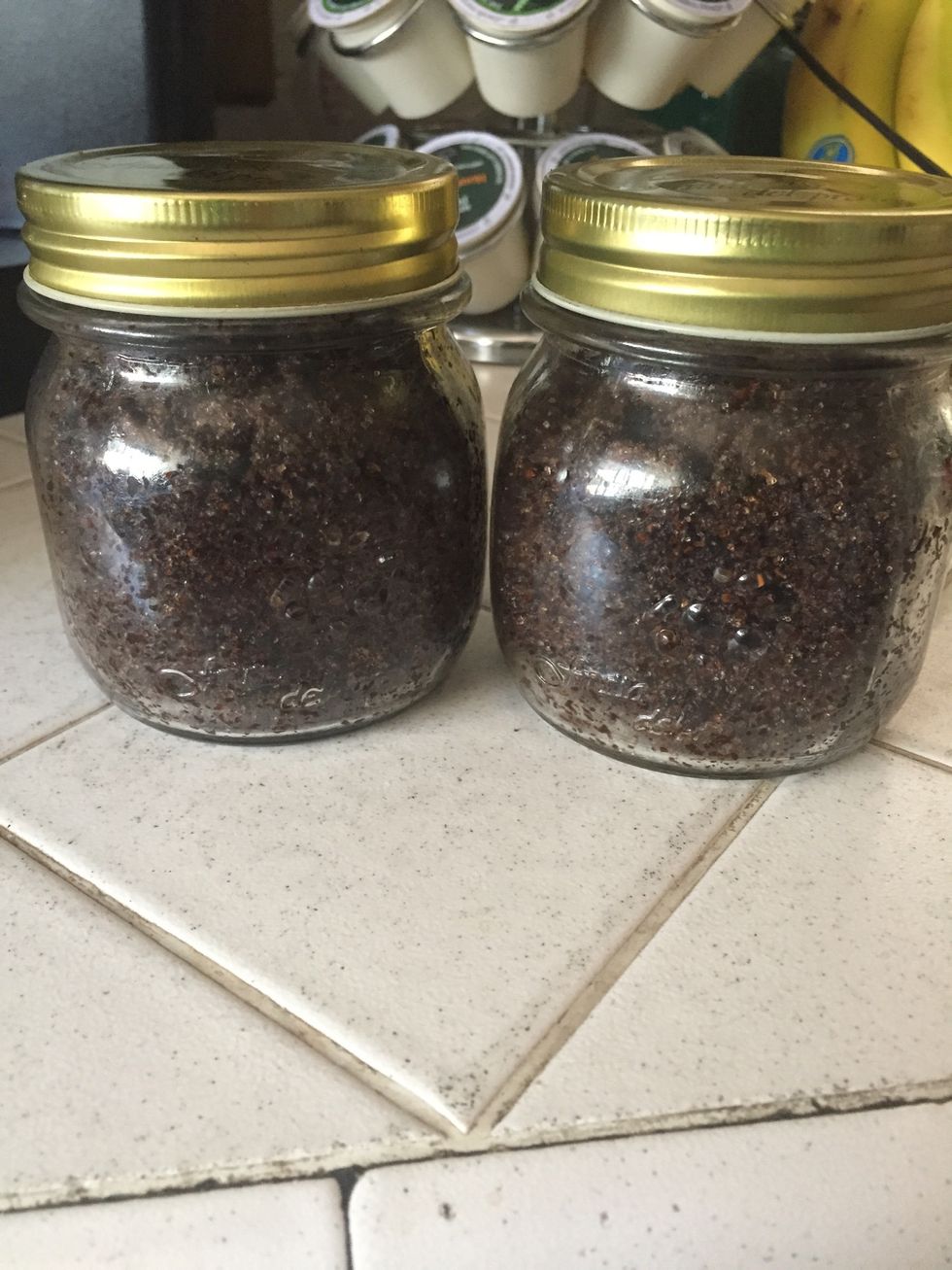 This mixture fit into two small mason jars. Your finished product can be kept at room temperature or in the fridge. This product can be used for personal use or as a cute gift for a friend. Enjoy!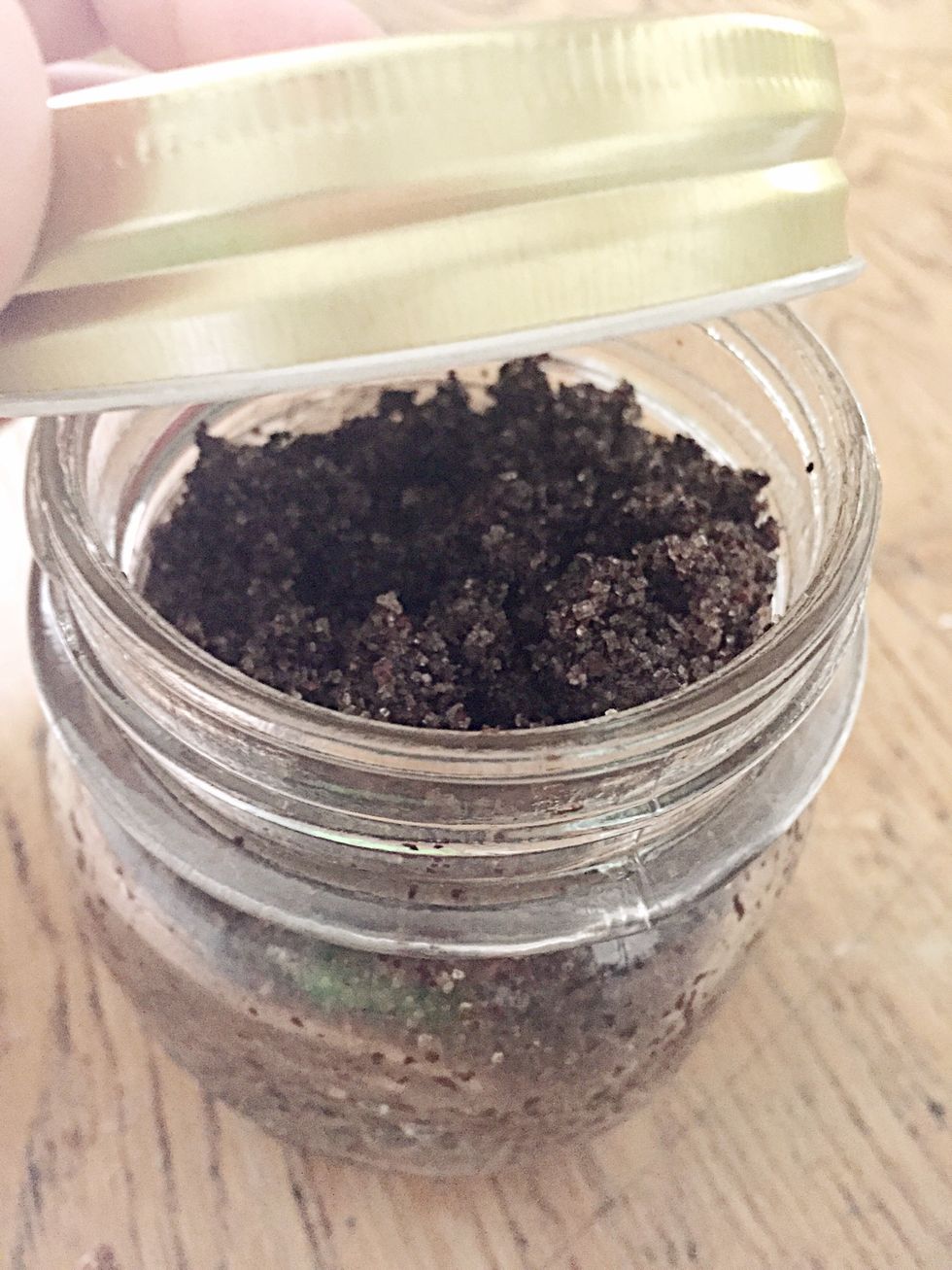 Use: Apply to problem areas. scrub hard for 5 minutes. Can wraps scrubbed areas with plastic wrap for 10 minutes. Rinse off (don't use soap). The scrub keeps working even after it is washed off.
1.0c Coffee grounds
1.0c Organic sugar
0.0c Coconut oil
1.0Tbsp Cinnamon
Air tight container