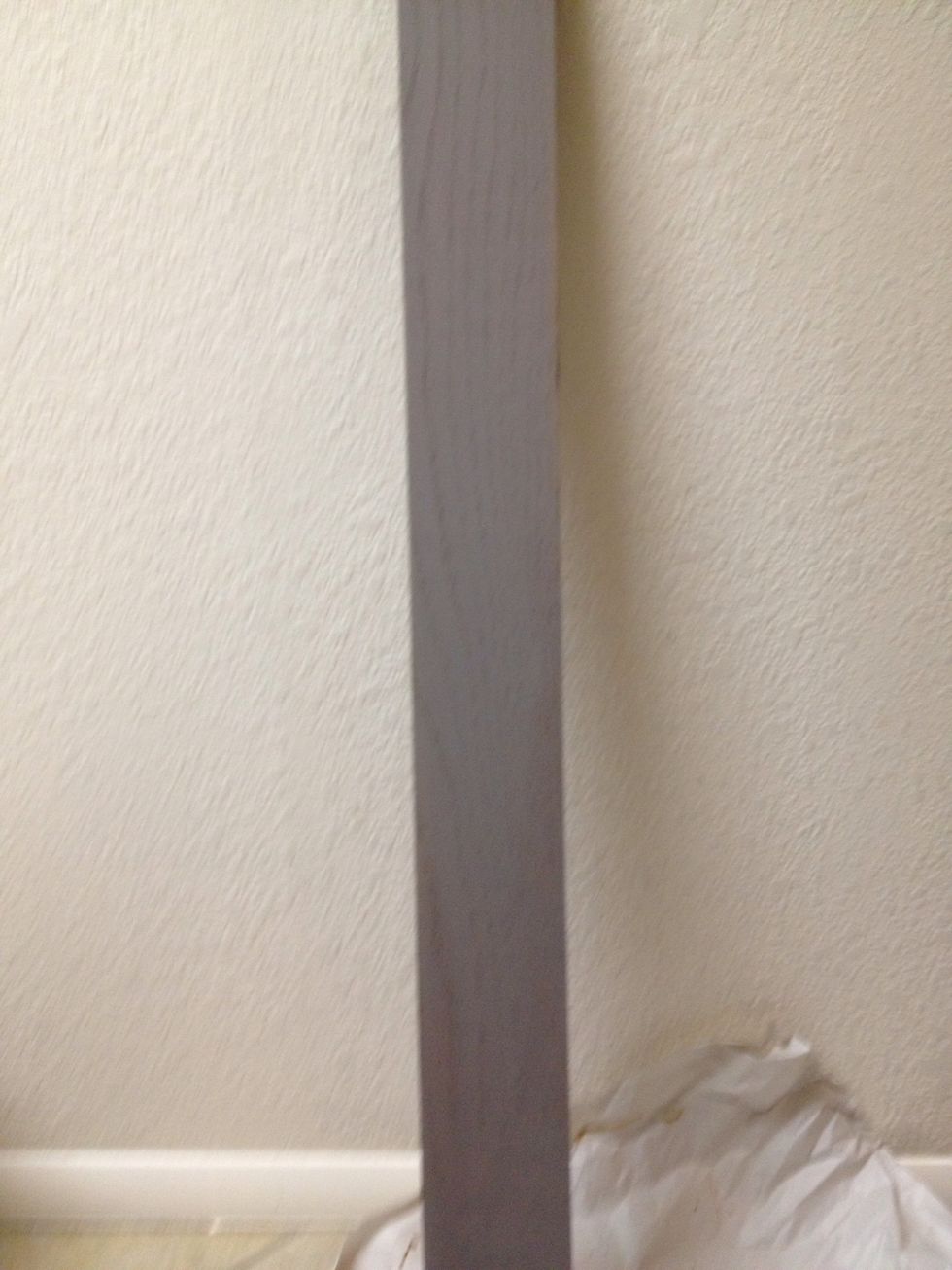 Paint a board to match your decor- or to completely stand out. Young and crazy? Decoupage it with magazines or books- wrap it in fabric or paint it with white or chalk board paint to add a memo board.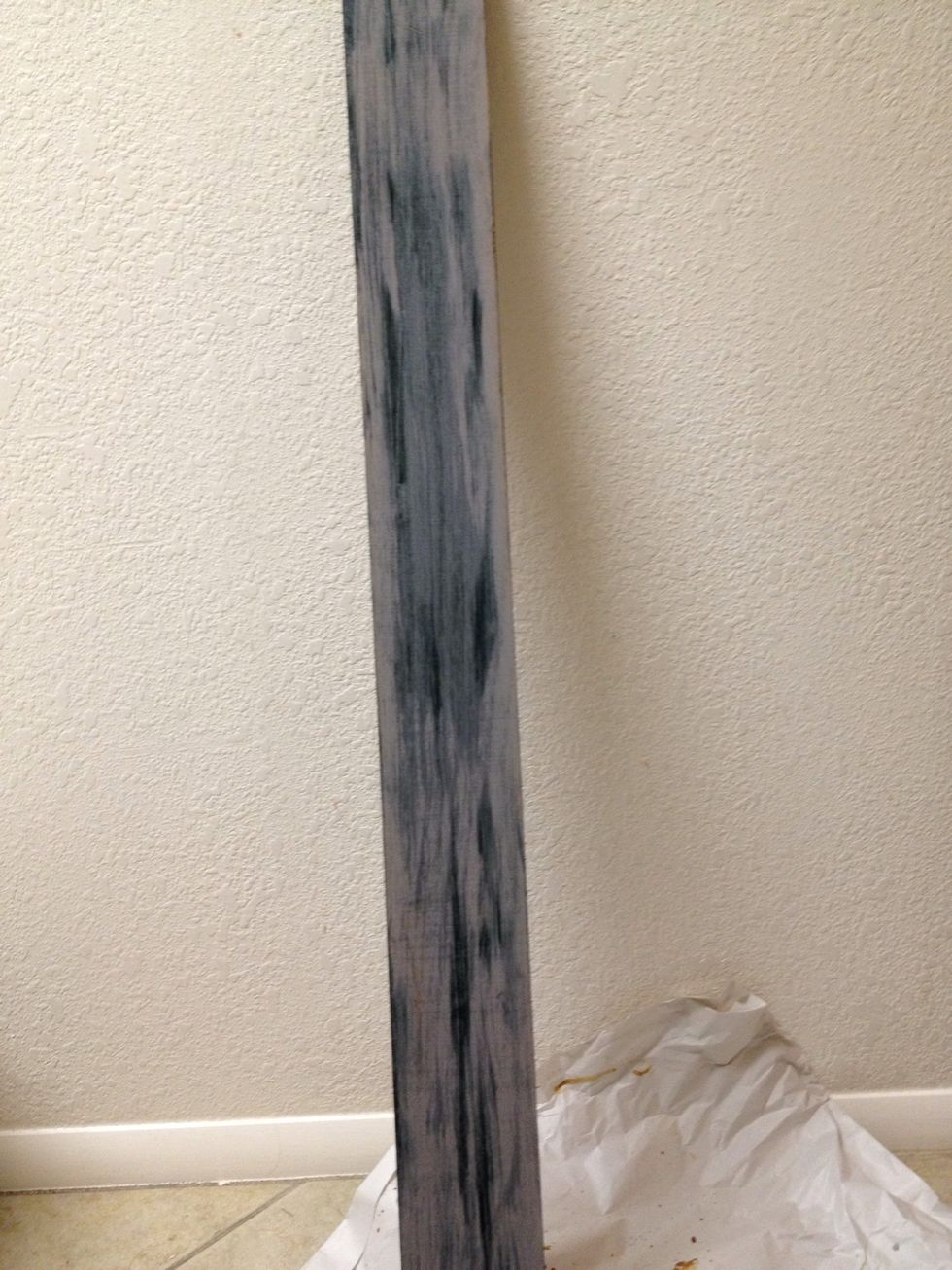 I like playing with print styles so I dry brushed black onto it. You can do this in any color and layers to antique it. Contrasting shades give it an older look and similar shades give it a worn look.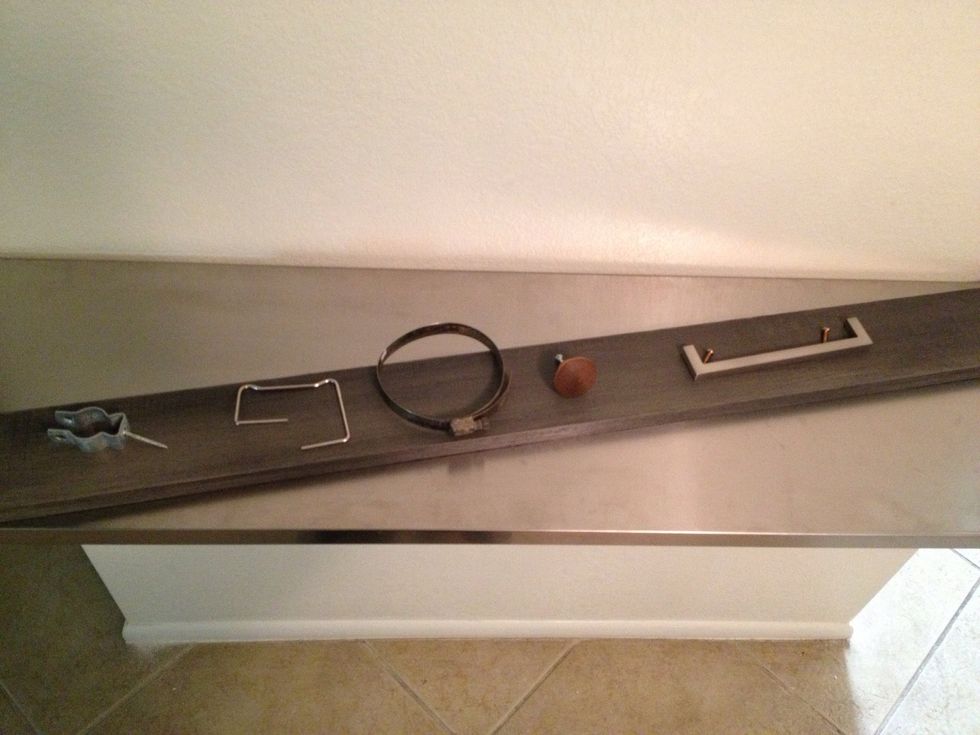 Get your gear ready- I had too much so I had to narrow it down to these guys.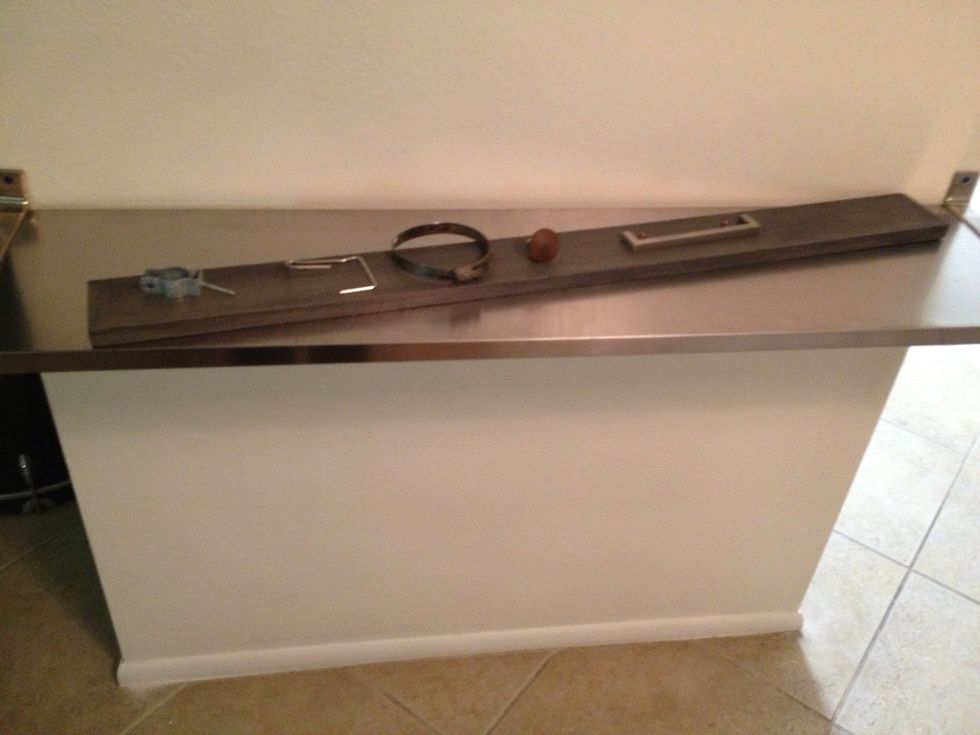 Map out your plan with your junk or just go with it. I'm a little too anal so I ensured it was symmetrical. I know...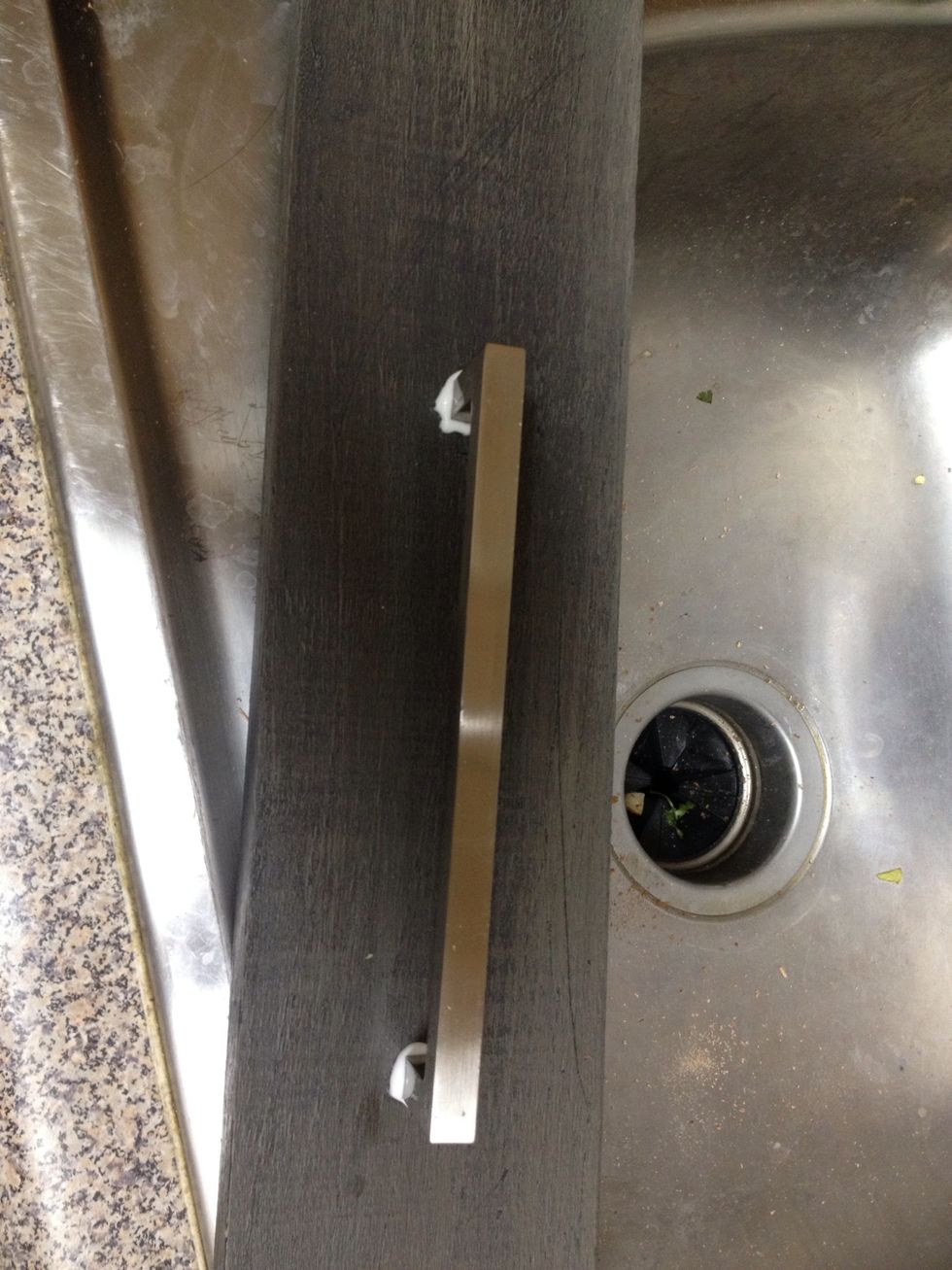 Screw and glue your pieces on. Some of them I attached to the board and others I drilled holes and then screwed thru the board and into the wall.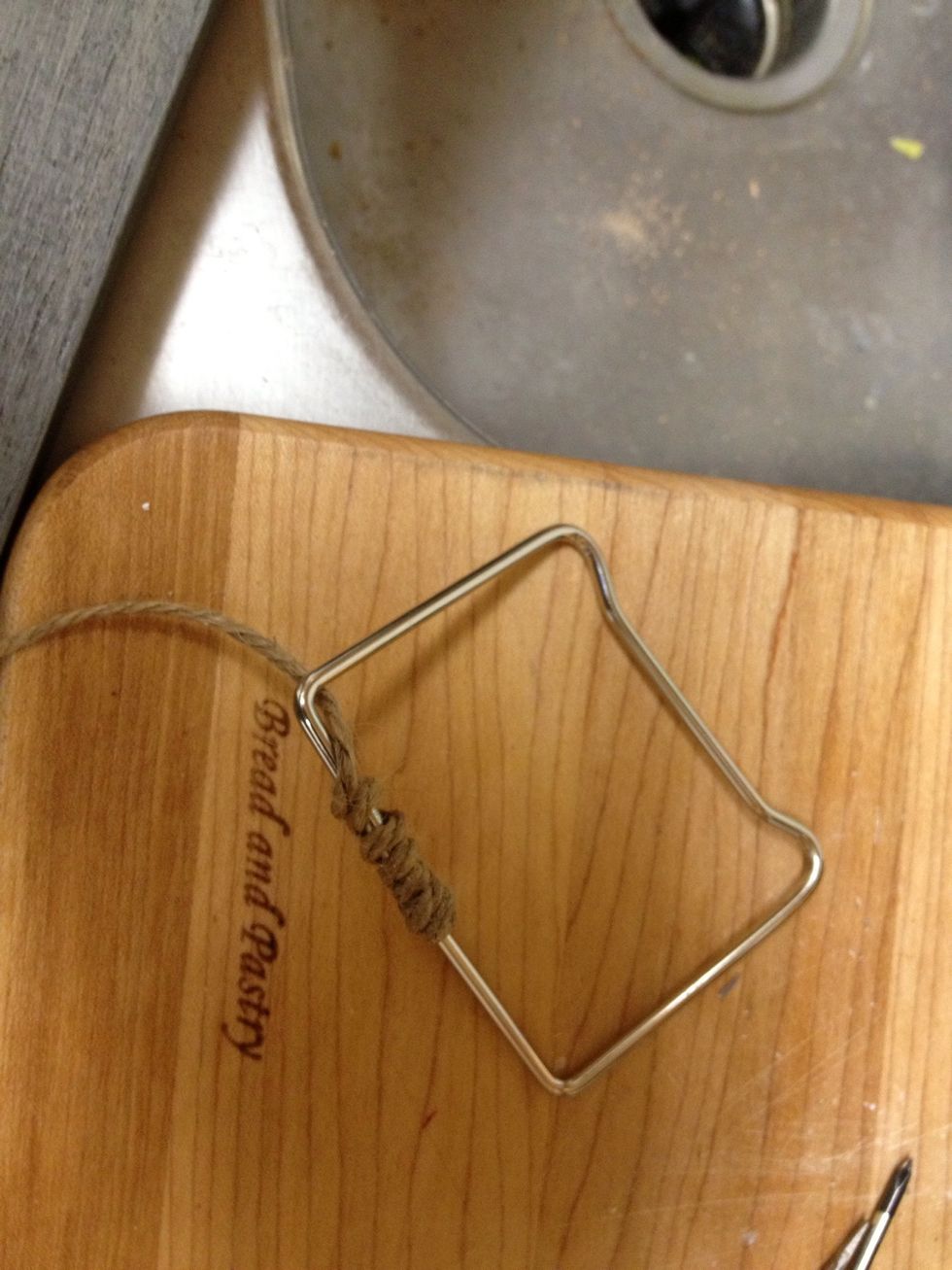 This was a handle on the box of a mirror. I knew I could use it someday. (The hoarder in me is coming out) I wrapped jute string around it & glued as I went. You could just about anything...
...A hanger, some wood, wire, silverware, a TV antenna with yarn, embroidery floss, actual floss? Get creative and use what you have.
Wondered around ReStore (best place ever) and collected random stuff from there and my place to create a sleeping place for my pockets residence.
The shelf helps house everything else like mail, purses, dust- you know, the usual.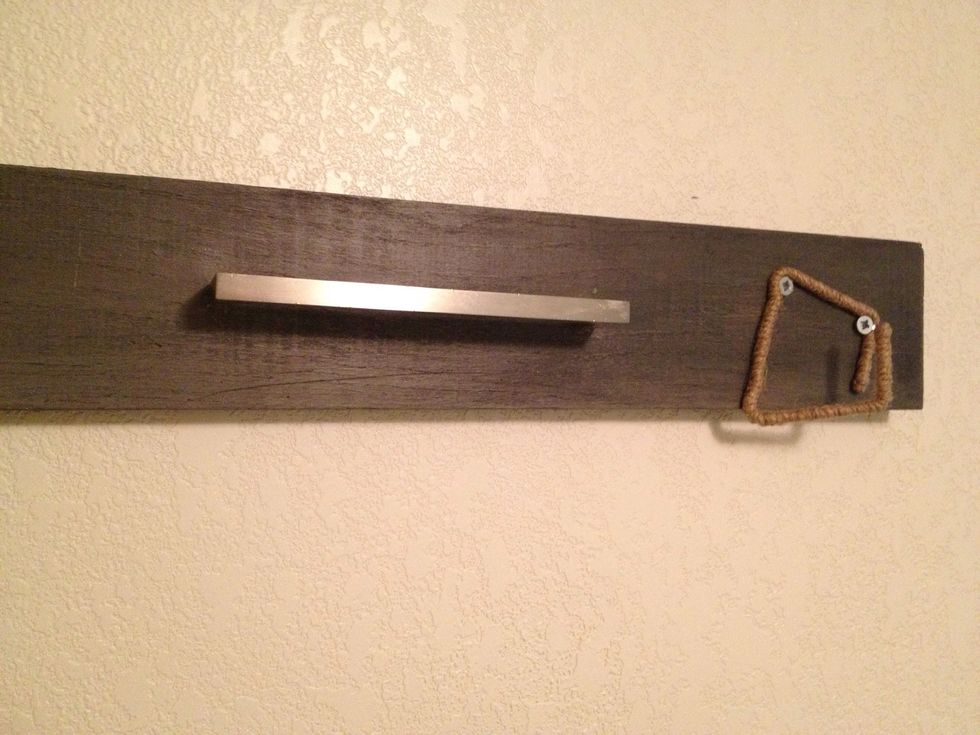 Cabinet hardware screwed in from the back of the board to make a good little spot for shades, clips or a handle to grab for support when a brilliant idea hits you!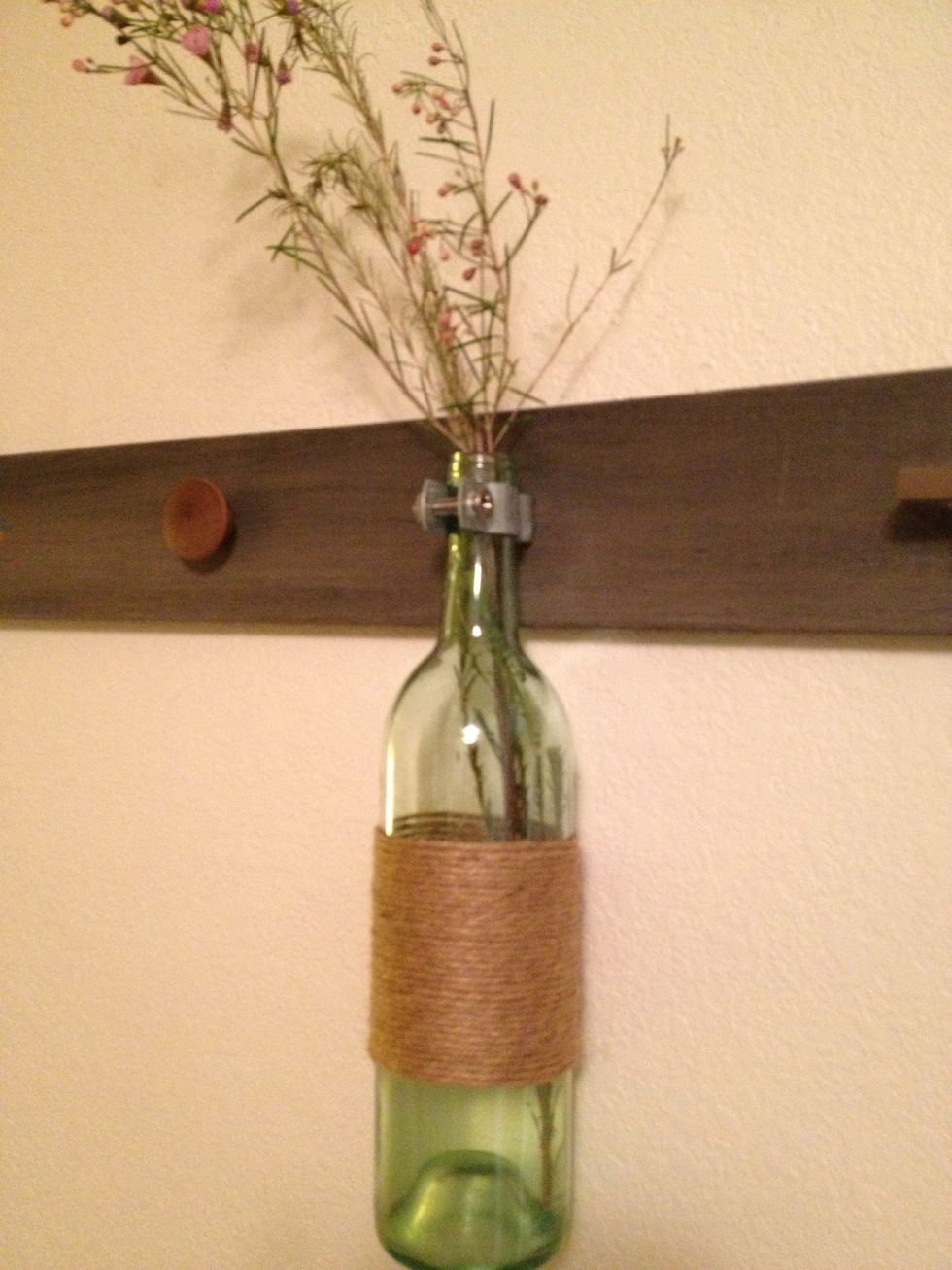 No clue what the clip thing is actually used for- but I am pretty familiar with the width of a wine bottle & thought they'd be friends. Anything to reuse a wine bottle. Jute wrapped & now a vase.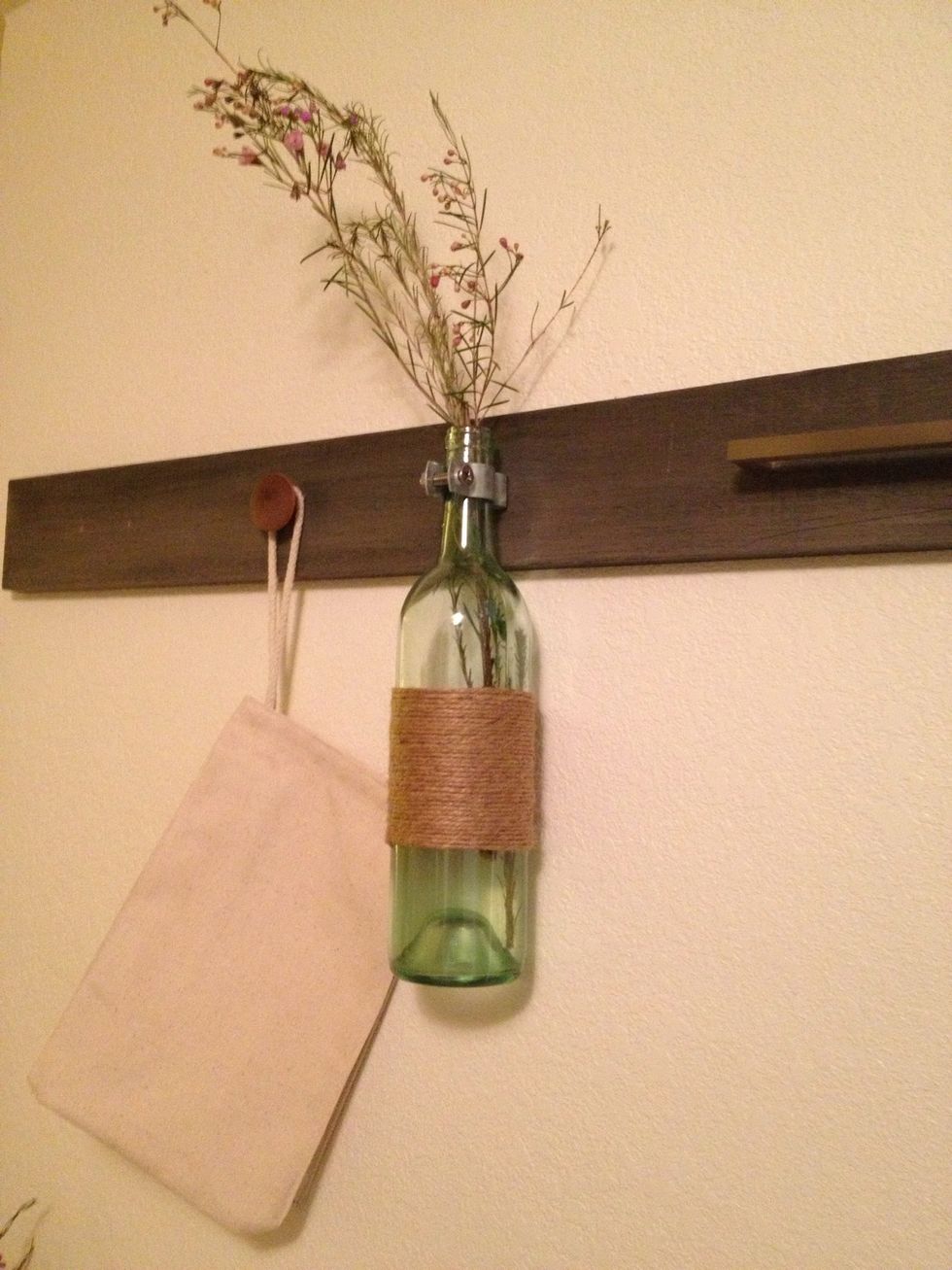 Add some random knob, hook or even something cool like keyboard keys to hang your grocery sacks, lunch bag, purse, earbuds, etc.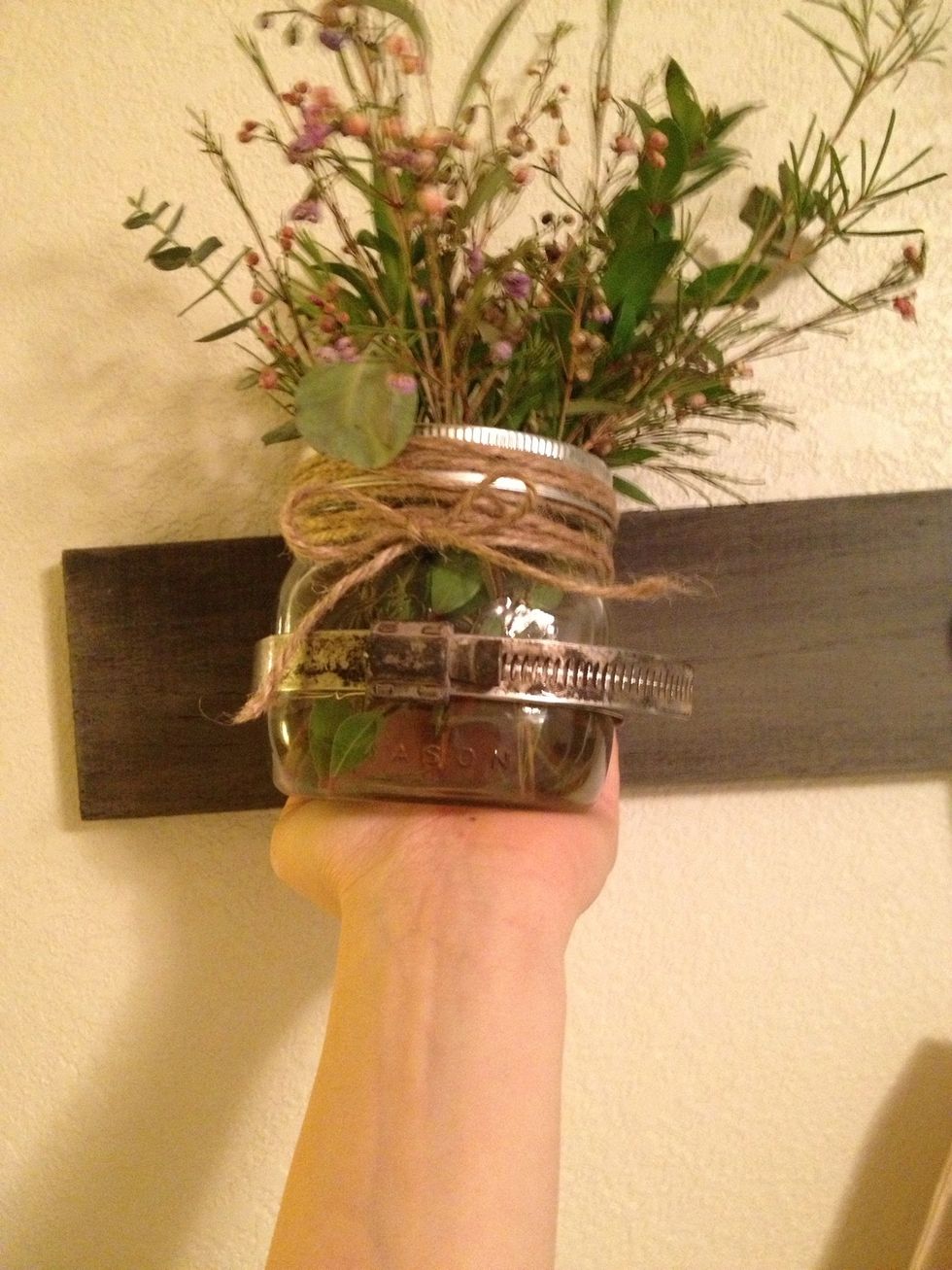 I know I'm gonna use the pipe clamp but with the mason jar for decor ...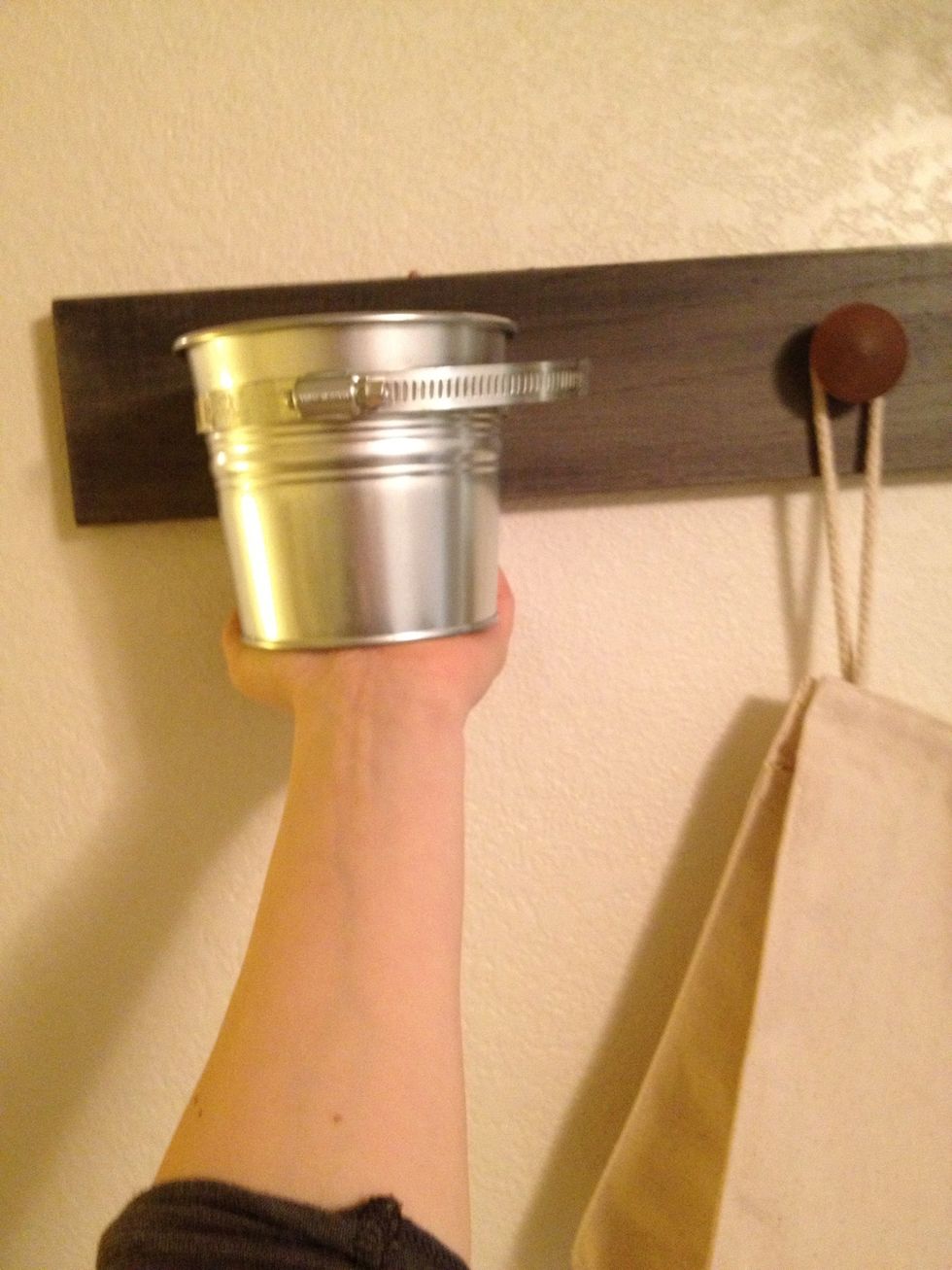 Or the pot for added utility? Pens, mail, receipts, coupons or any of the random stuff I pull out of my pickets sometimes.
Whole project cost about $5. Play with the idea. you could do something similar for the bathroom, vanity for jewelry, closet, a baby's room, the kitchen. Share your thoughts- I'd love to hear them.
I dunno- whatever random stuff you can find
Wood
Nails/ screws
Drill & screwdriver
Paint