I will show you how to save money and make your own Cat5 or Cat6 patchcords.
6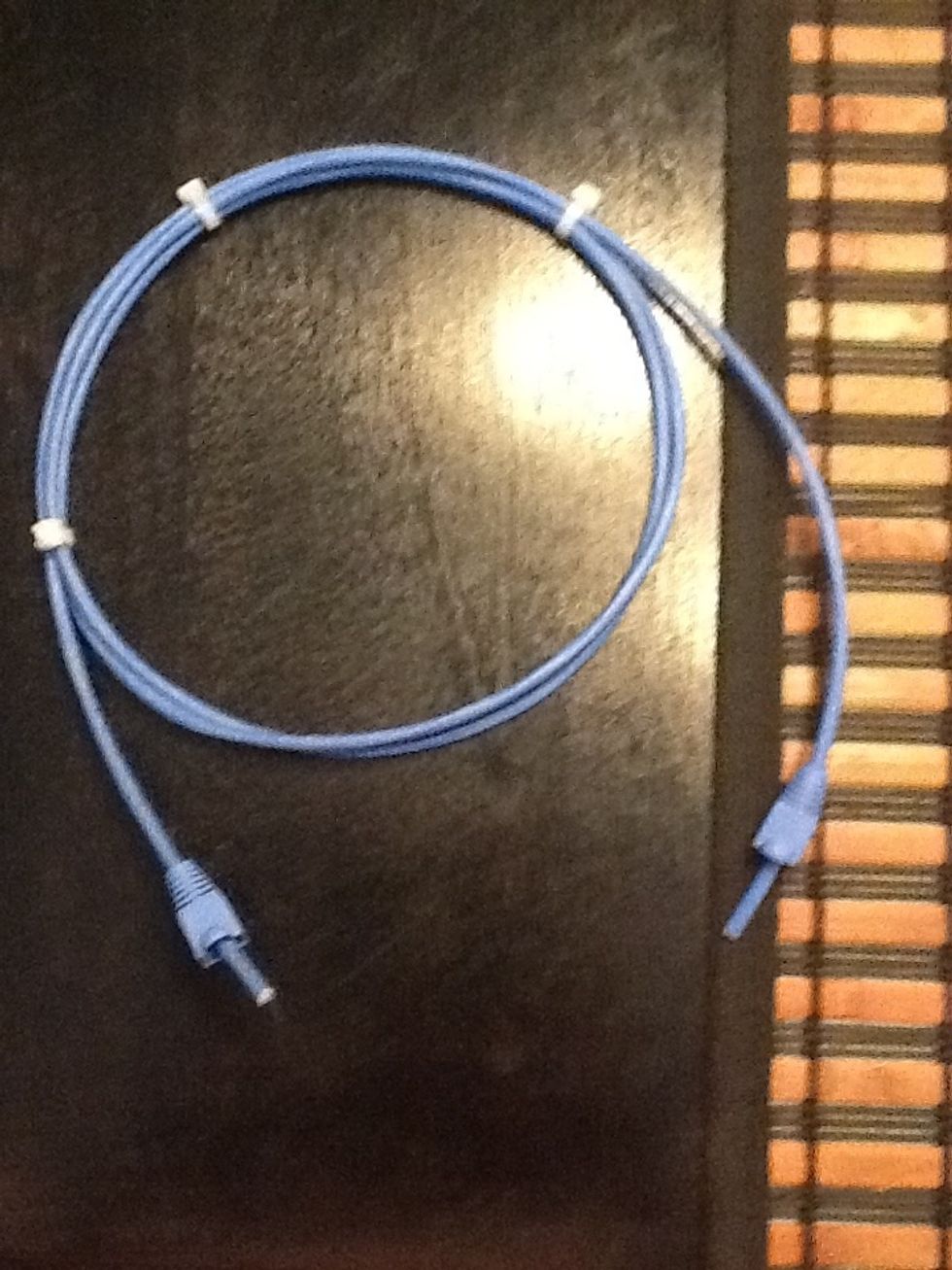 I tie wrapped the cable to just make it neat for this purpose, slide your boots(Optional) on both ends of the cable.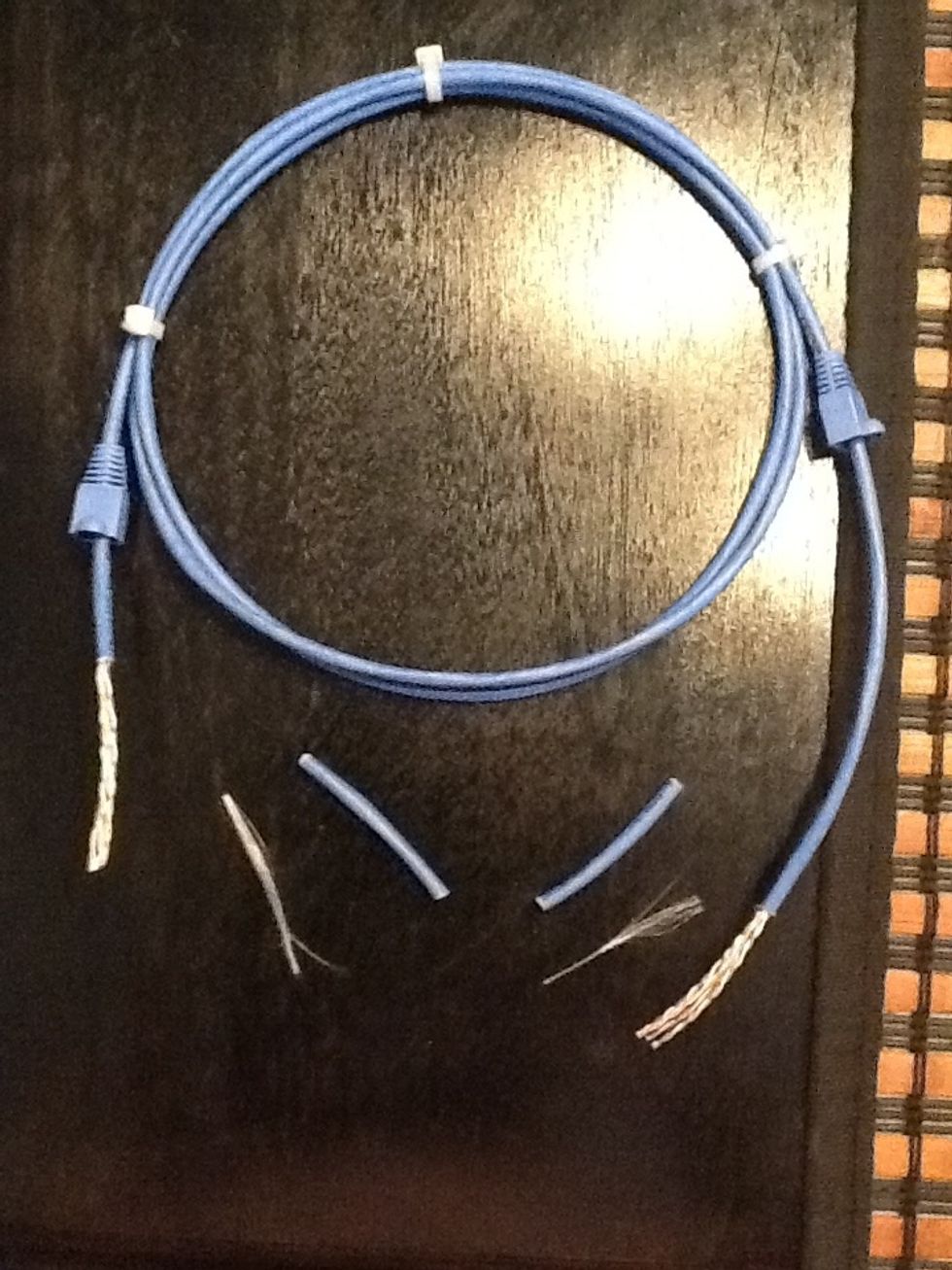 Score cable , once scored break the jacket of the cable to expose cable pairs. Make sure you cut the kevlar thread.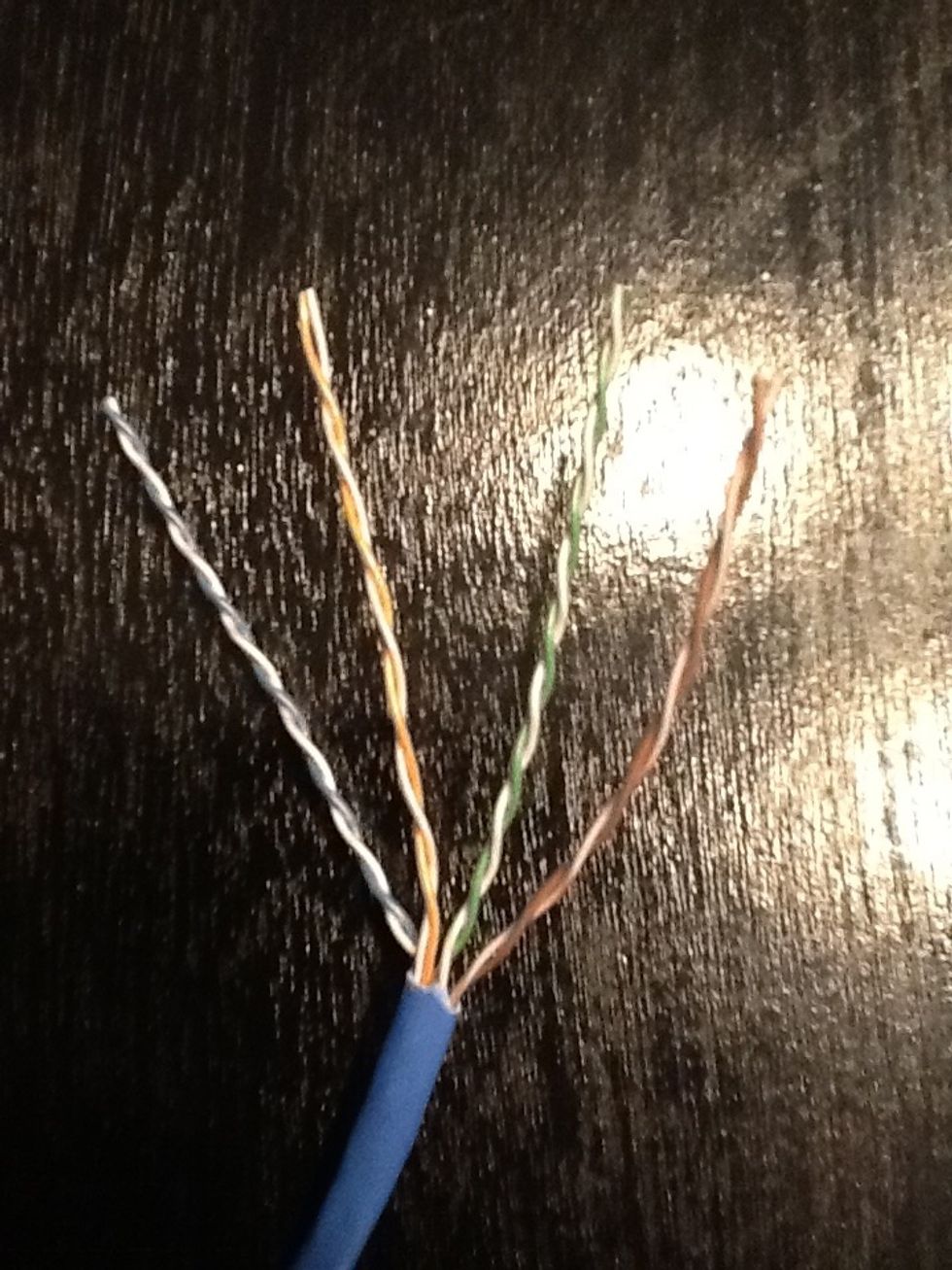 Separate pairs.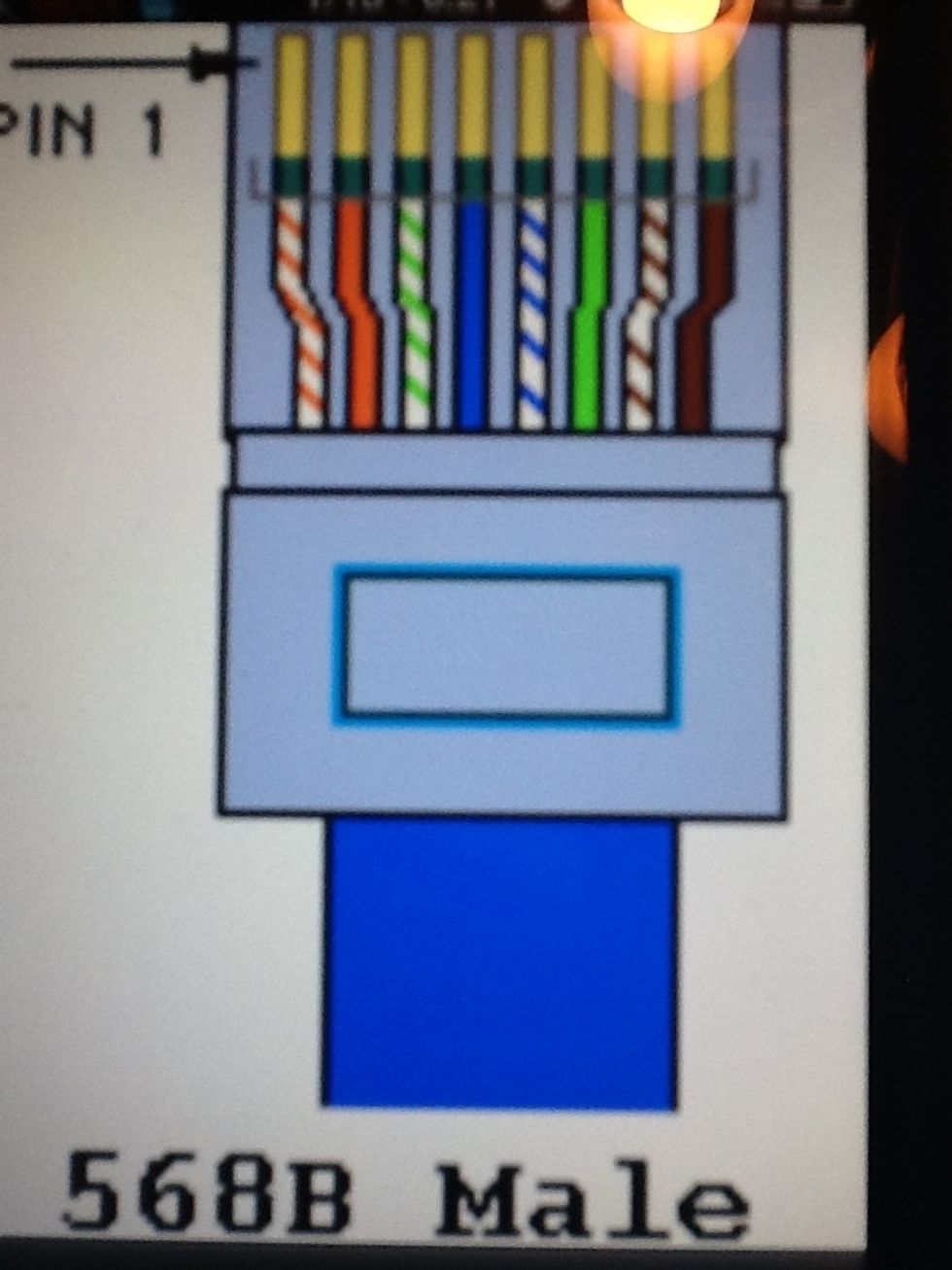 This is a pic of the pinout for a 568B patch cable, this is the most common patch cable , used for CPU,Xbox , Playstation etc.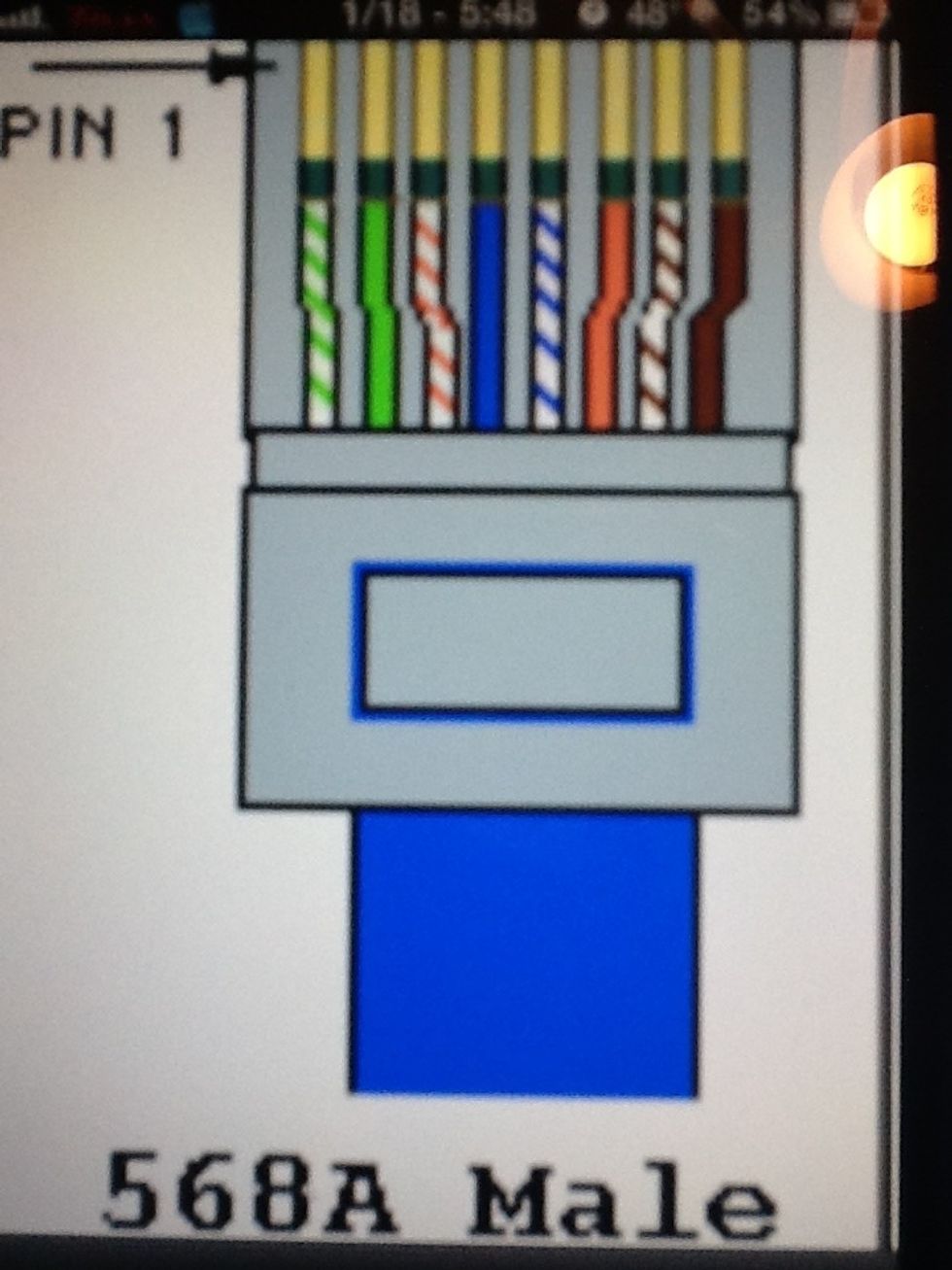 This is an example of the pinout for a 568A cable.
Separate pairs according to the kind of patch cable you need, this will be a 568B patch cable.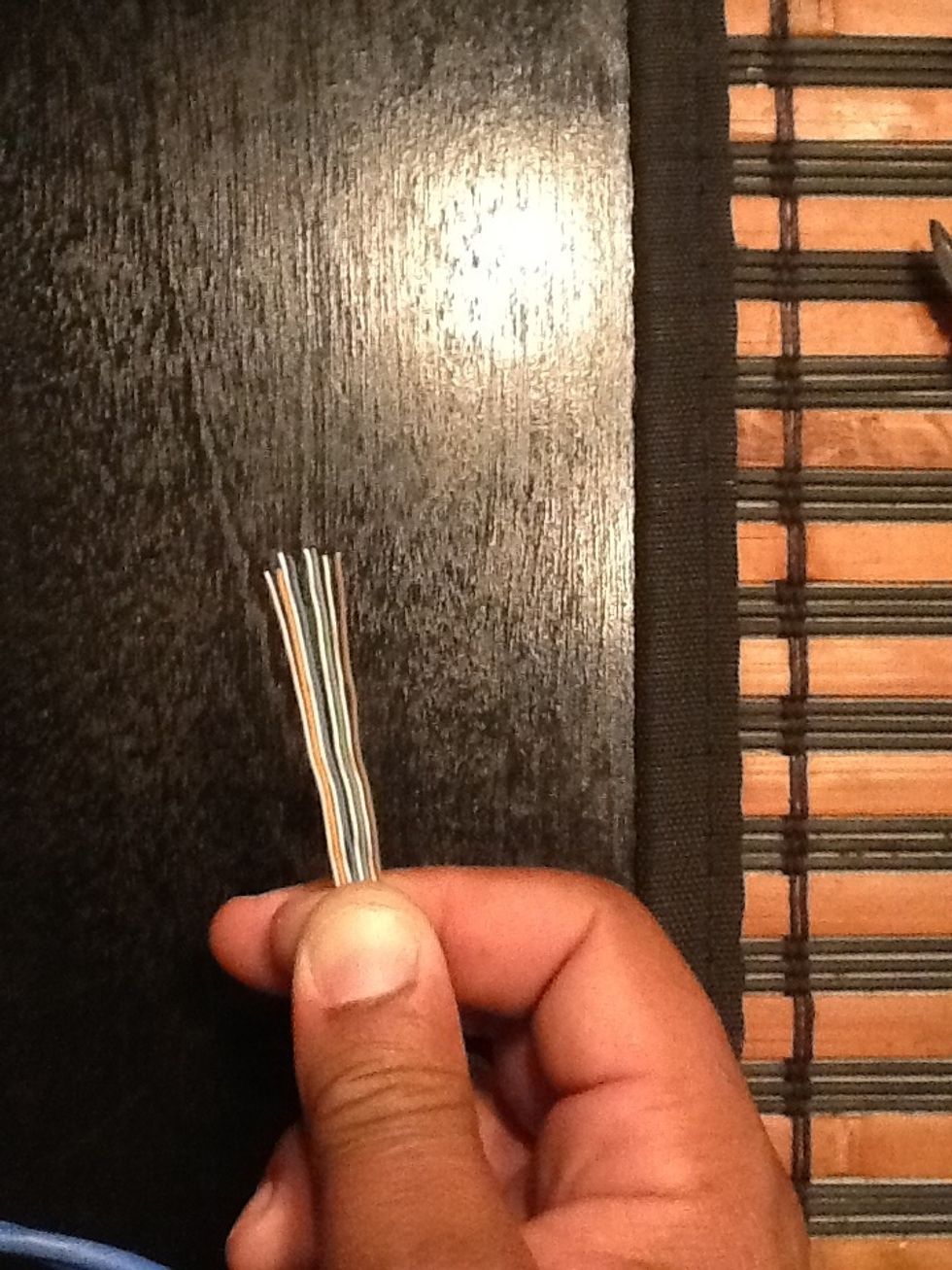 Once separated pinch cable at the end of the cable , wiggle and pull the pairs to get them straight . This may take a little work but it can be done.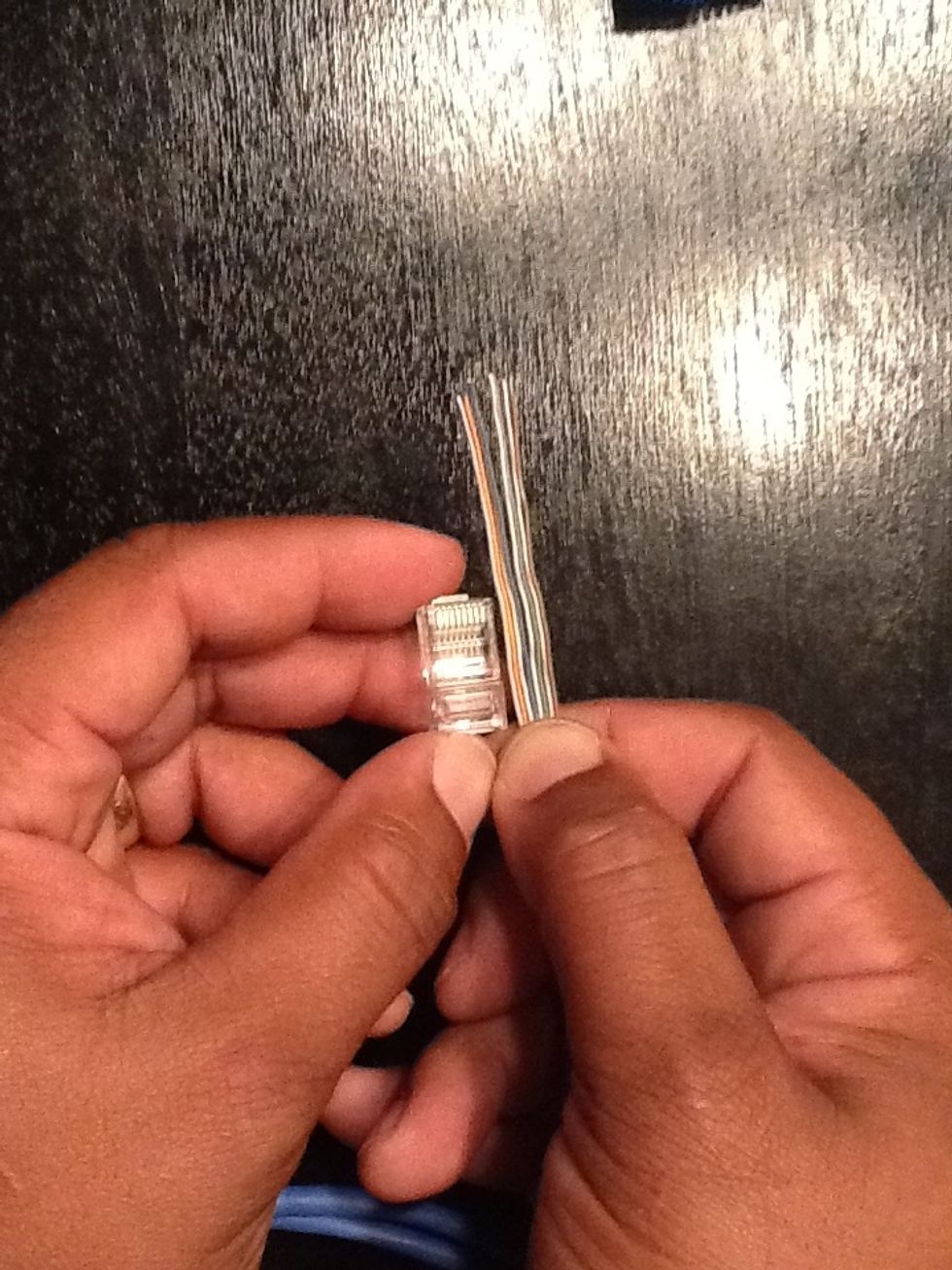 Grab your RJ45 mod plug , rest it about were your thumb is still holding the cable. This is so you can get a visual of were you need to cut the pairs.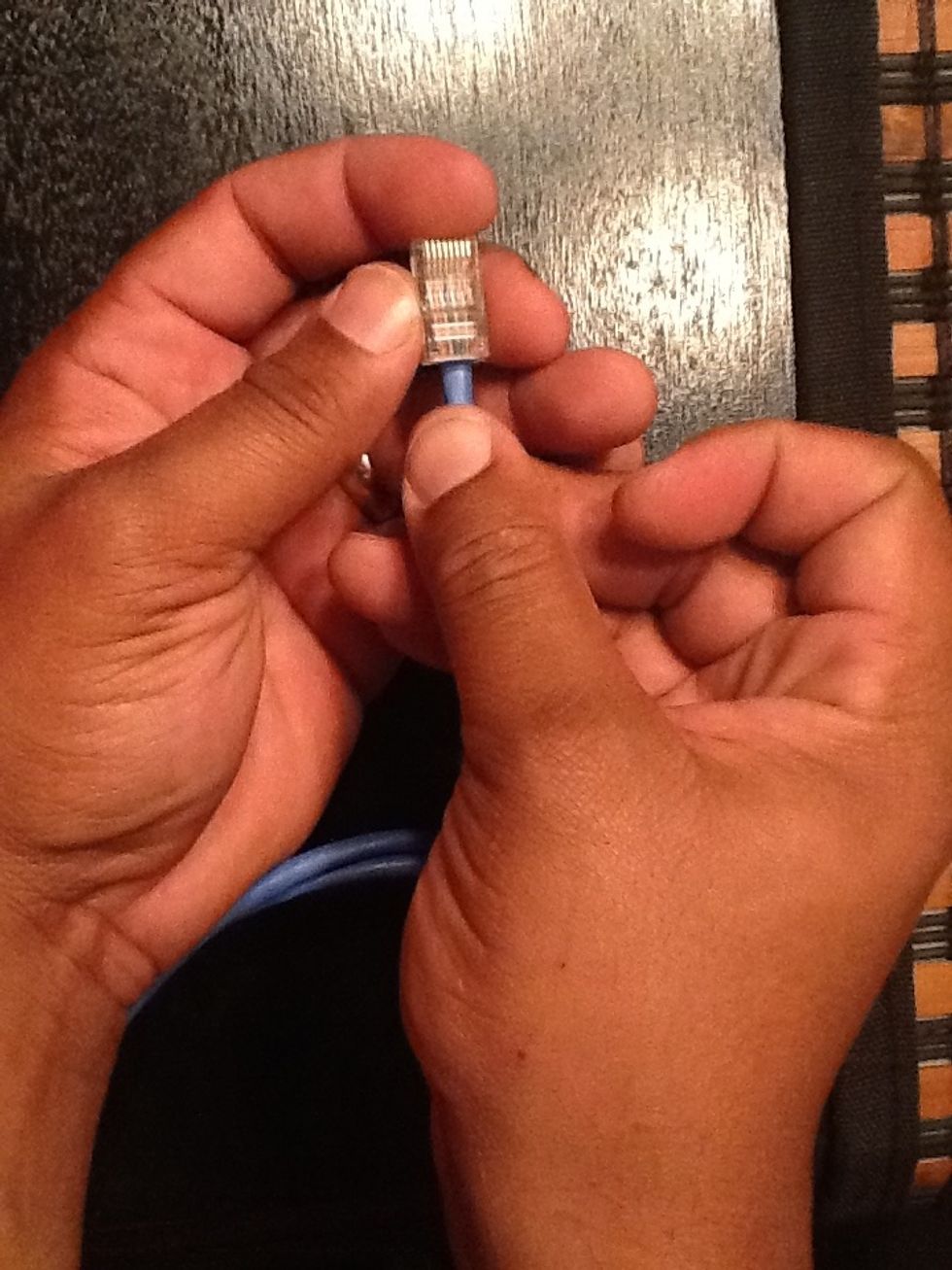 Once they are cut , make sure to not lose the paddern of the pinout, with the mod plug with the plastic lock catch on the bottom slide into your RJ45.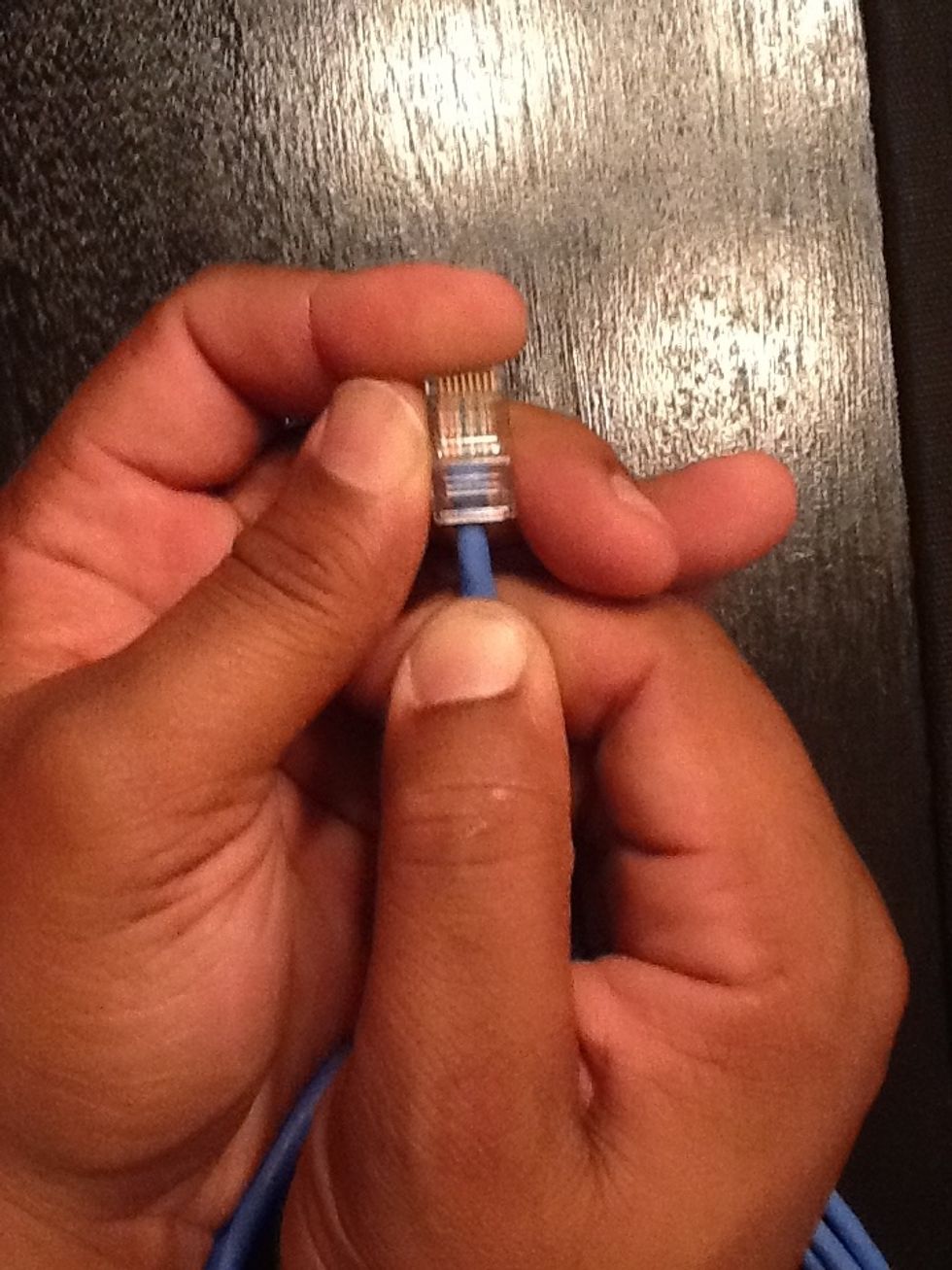 Press down on the top of the plug to make sure your pairs seat all the way to the top of the Mod plug.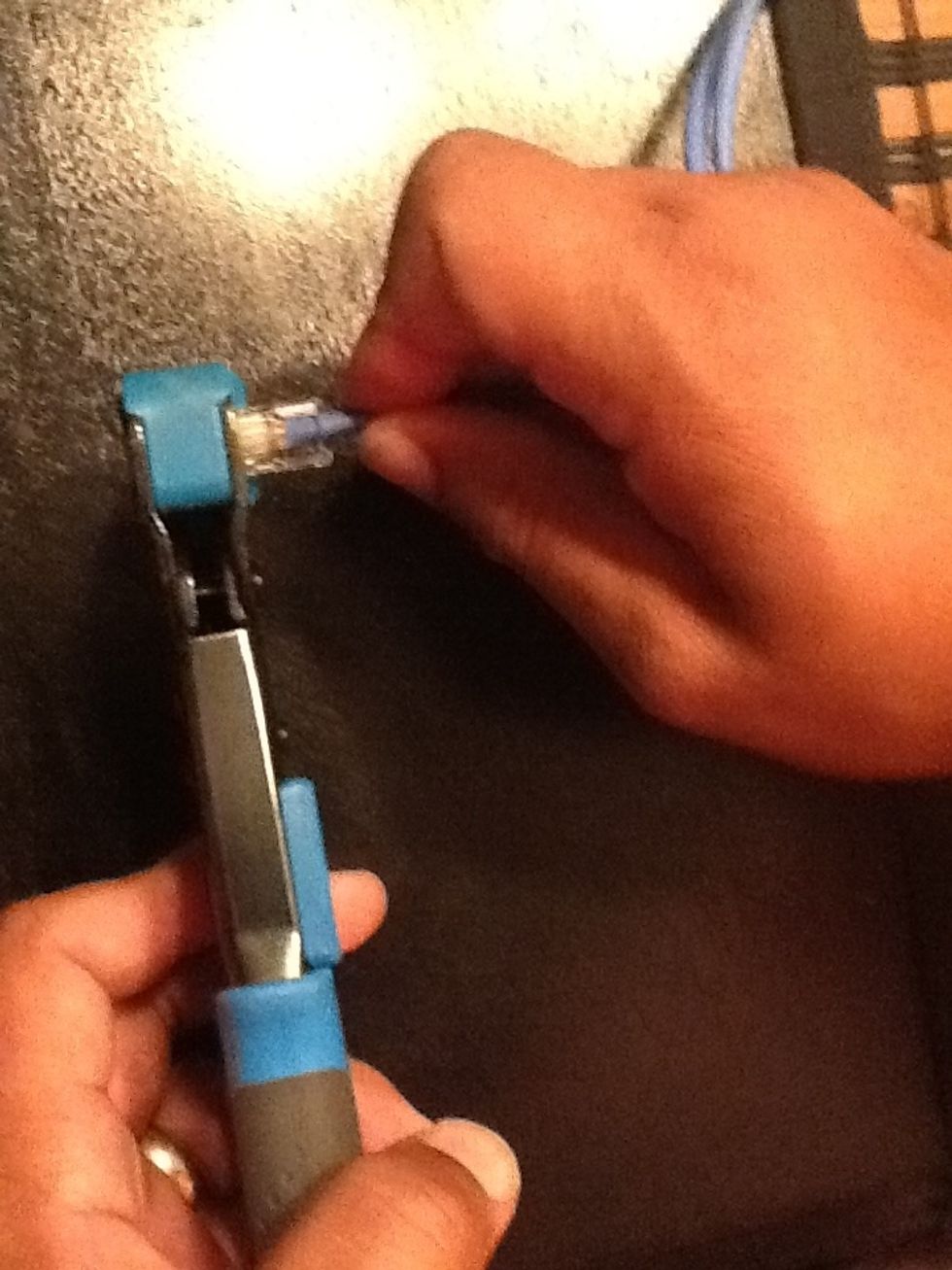 Insert into your Crimp tool.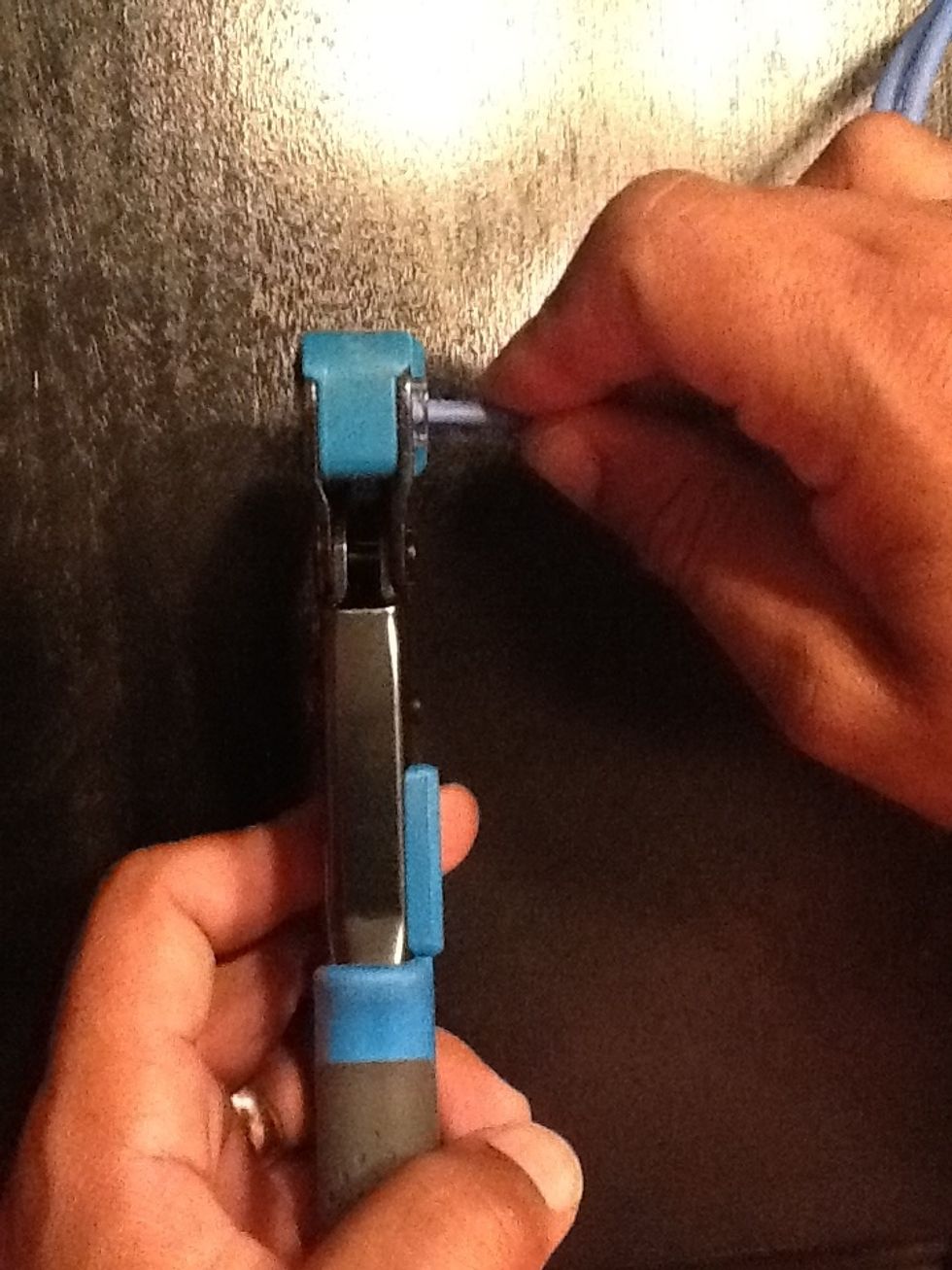 Squeeze crimp tool, to set the pairs into the mod plug.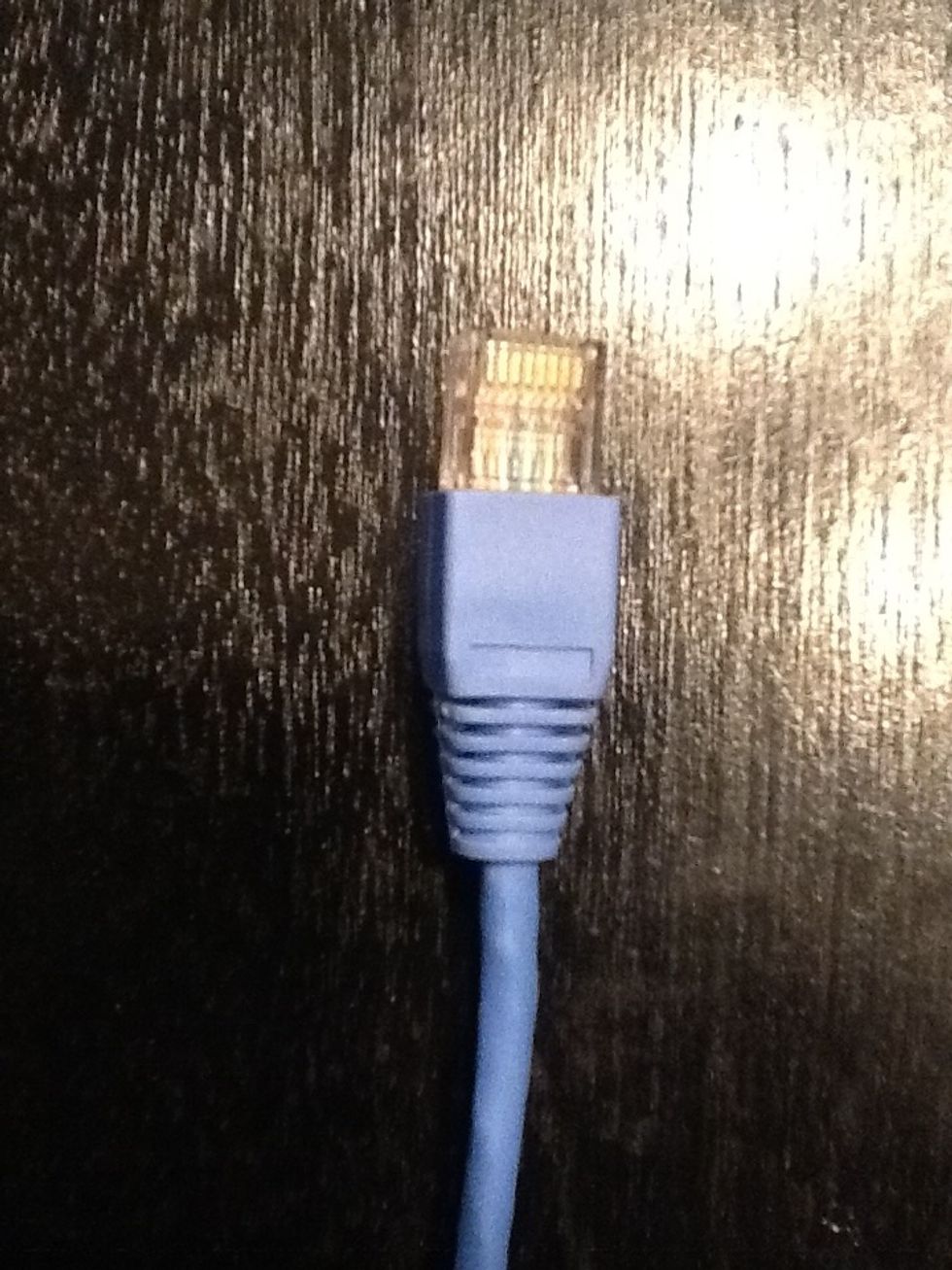 One end done, Repeat steps for other end.
2.0 Rj 45 or Rj 11 mod plugs
1.0 Desired footage of Cat5 or Cat6 cable
1.0 Scissors
1.0 Rj 45 /Rj 11 crimper tool
2.0 Boots (Optional)