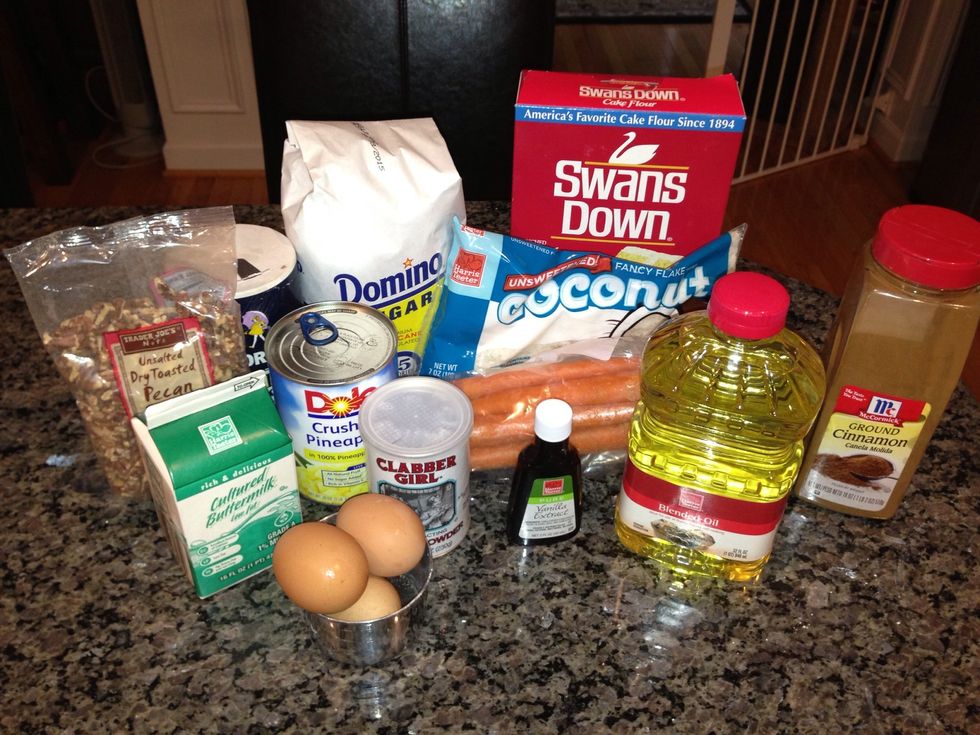 Combine 1 cup sugar with two cups shredded carrots and set aside for 60 minutes. Then stir in raisins , walnuts, and coconut.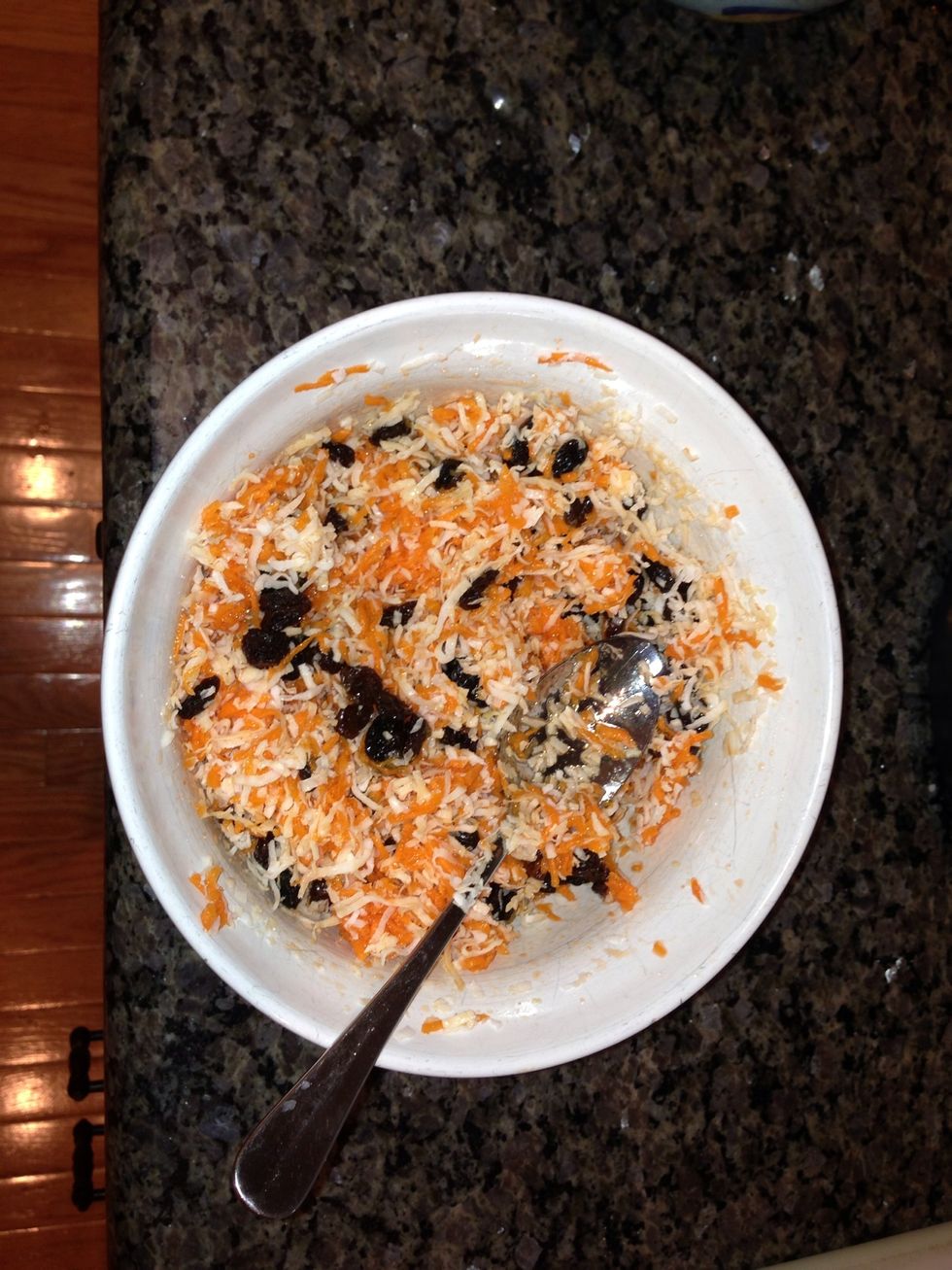 Combine flour, baking powder, salt, and cinnamon whisk together and set aside. Beat eggs, 1cup sugar, oil, vanilla and buttermilk on medium speed until smooth. Fold in carrot mixture and pineapple
Cut wax paper for the bottom of the pans, lightly grease and pour batter into pans evenly. Bake @ 350 degrees for 30 min or until or until a toothpick inserted into the center comes out clean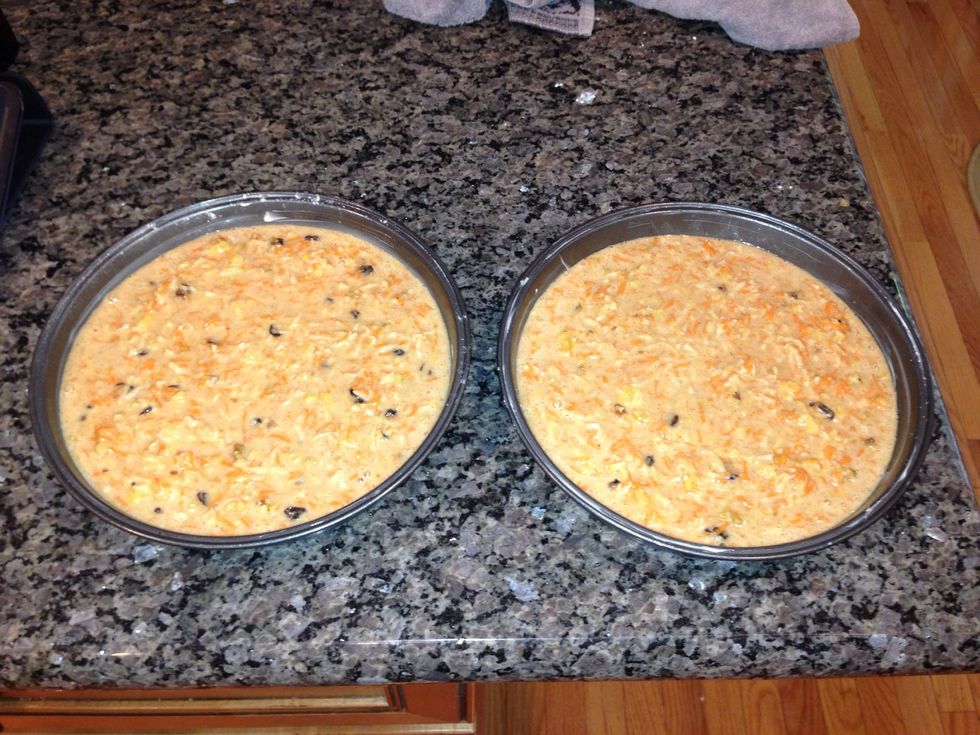 In a duch oven combine 1 cup sugar, 1/2cup buttermilk, 1/2cup butter, 1tbsp syrup and 1.5 tsp baking soda. Bring to a boil then simmer for 4 min. Remove from heat and add 1 tsp vanilla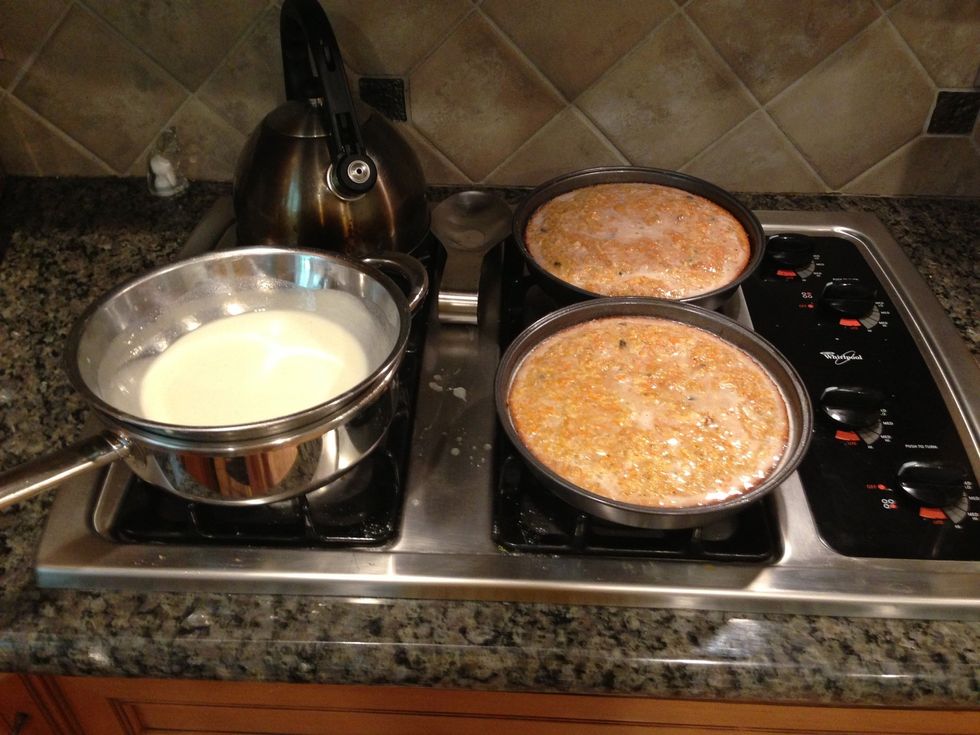 Drizzle the buttermilk glaze over the cake after you take it out of the oven and let cool for 15 min.
Take cakes out of the pans and cool on a cooling rack until completely cooled. Crumb coat the cake and chill it in the refrigerator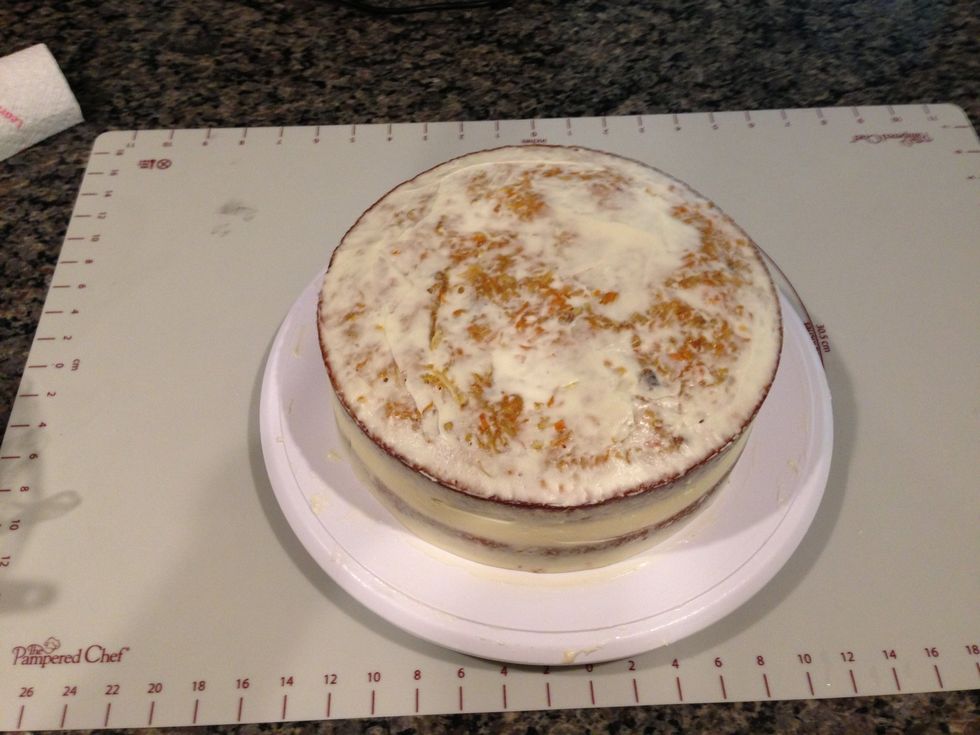 Add the cream cheese frosting then coat the edges with chopped pecans and decorate.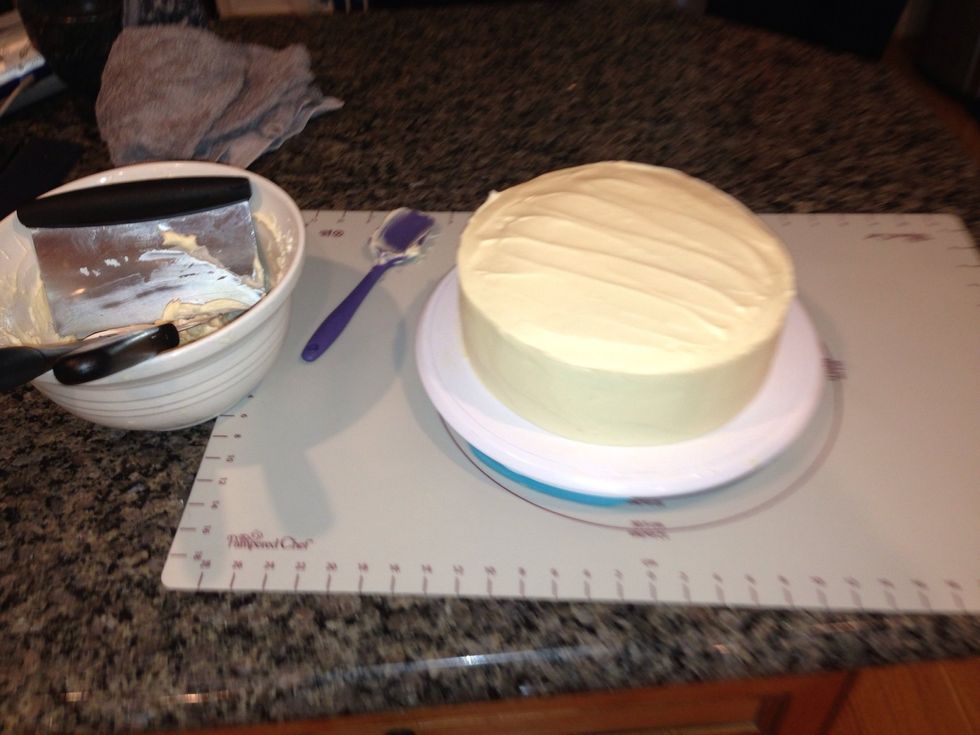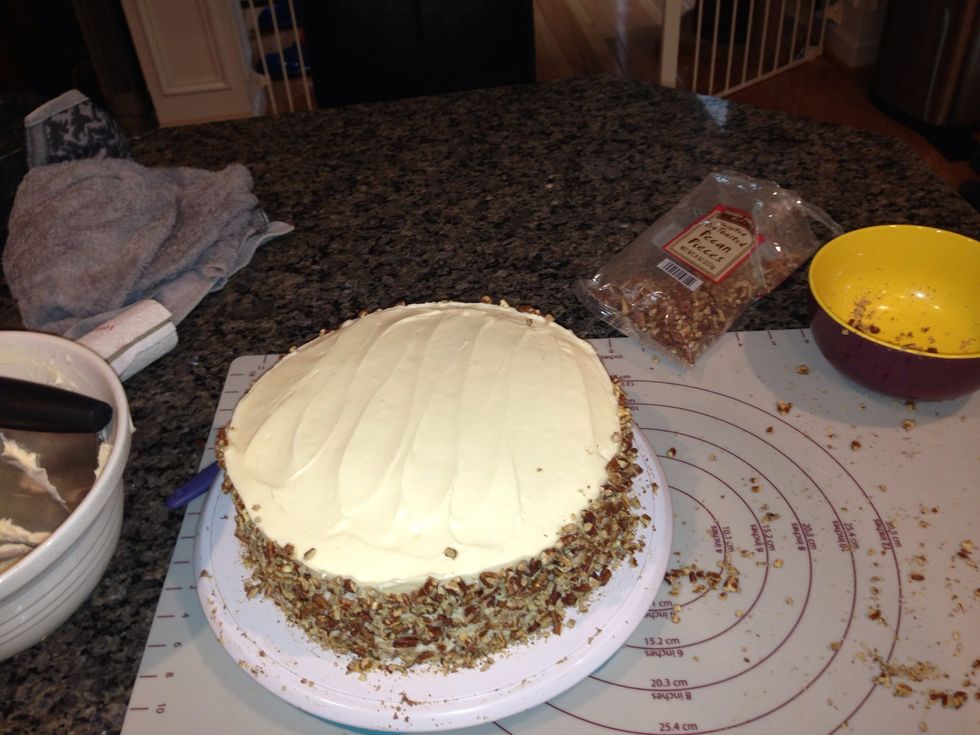 1/8c Cake flower
2.0tsp Baking powder
1/2tsp Salt
2.0tsp Cinnamon
2.0c Sugar
3/4c Vegetable oil
3/4c Buttermilk
2.0tsp Vanilla extract
2.0c Grated carrot
8.0oz Crushes pineapple
1/2oz Can Flaked coconut
1.0c Chopped pecans
1.0c Chopped walnuts