Make a Carrot and Cardamom Bread Pudding
26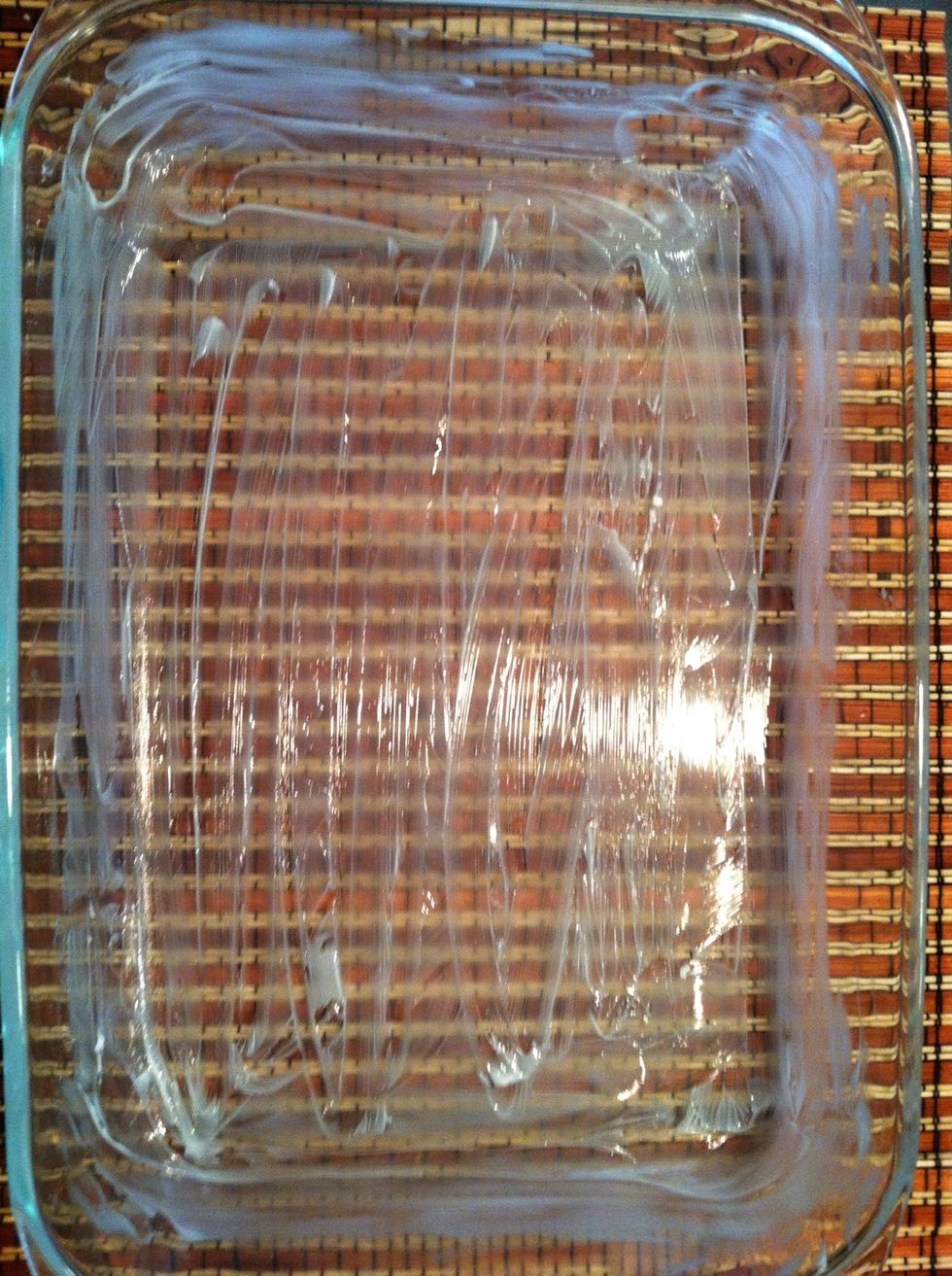 Butter your pan and set aside. Pre heat your oven to 350 degrees..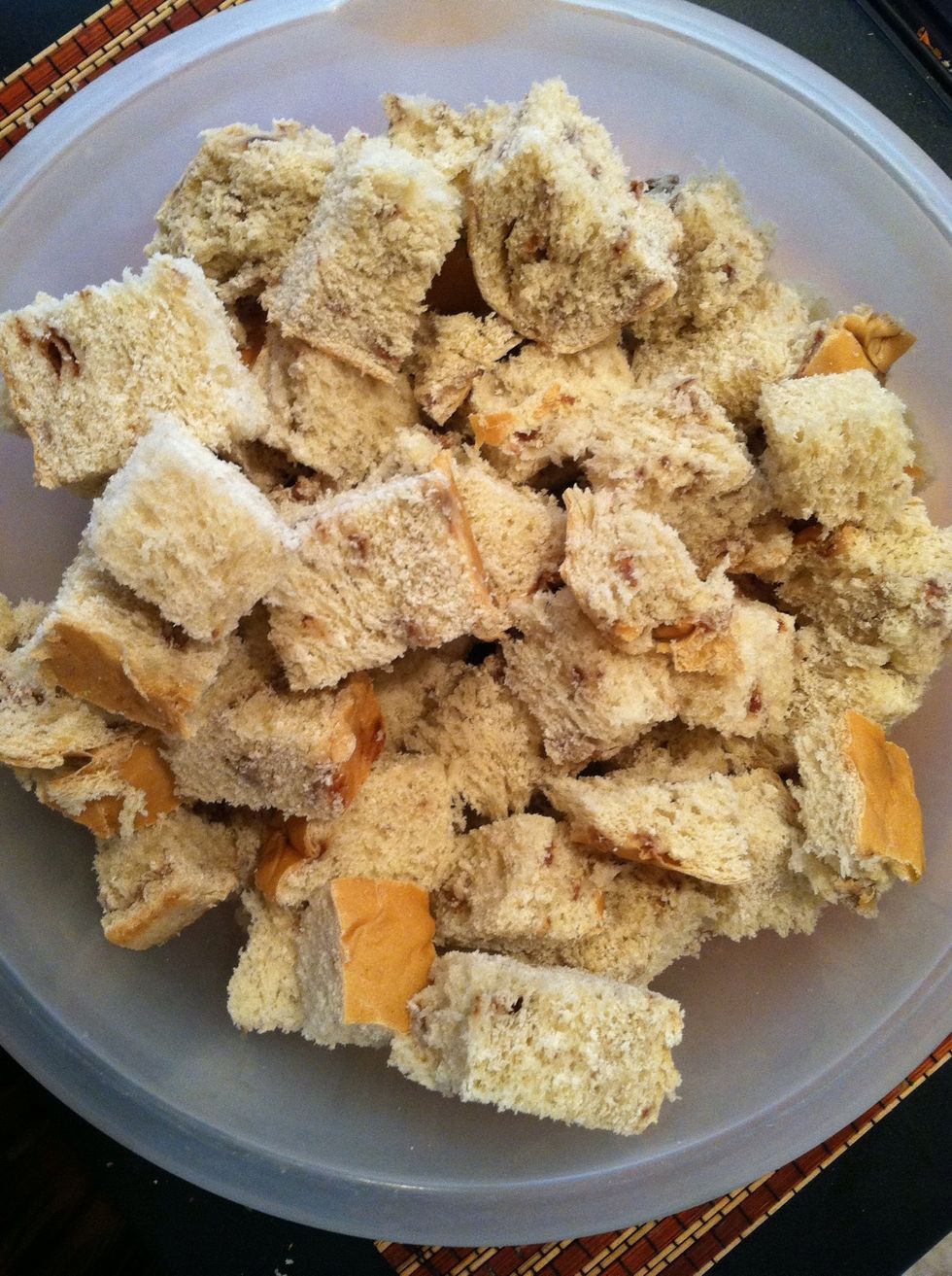 Cube your bread and set in a big bowl
In a separate bowl combine 2 cups of sugar, 5 eggs, 1 teaspoon of vanilla, and 2 cups of milk. Whisk until ingredients are combined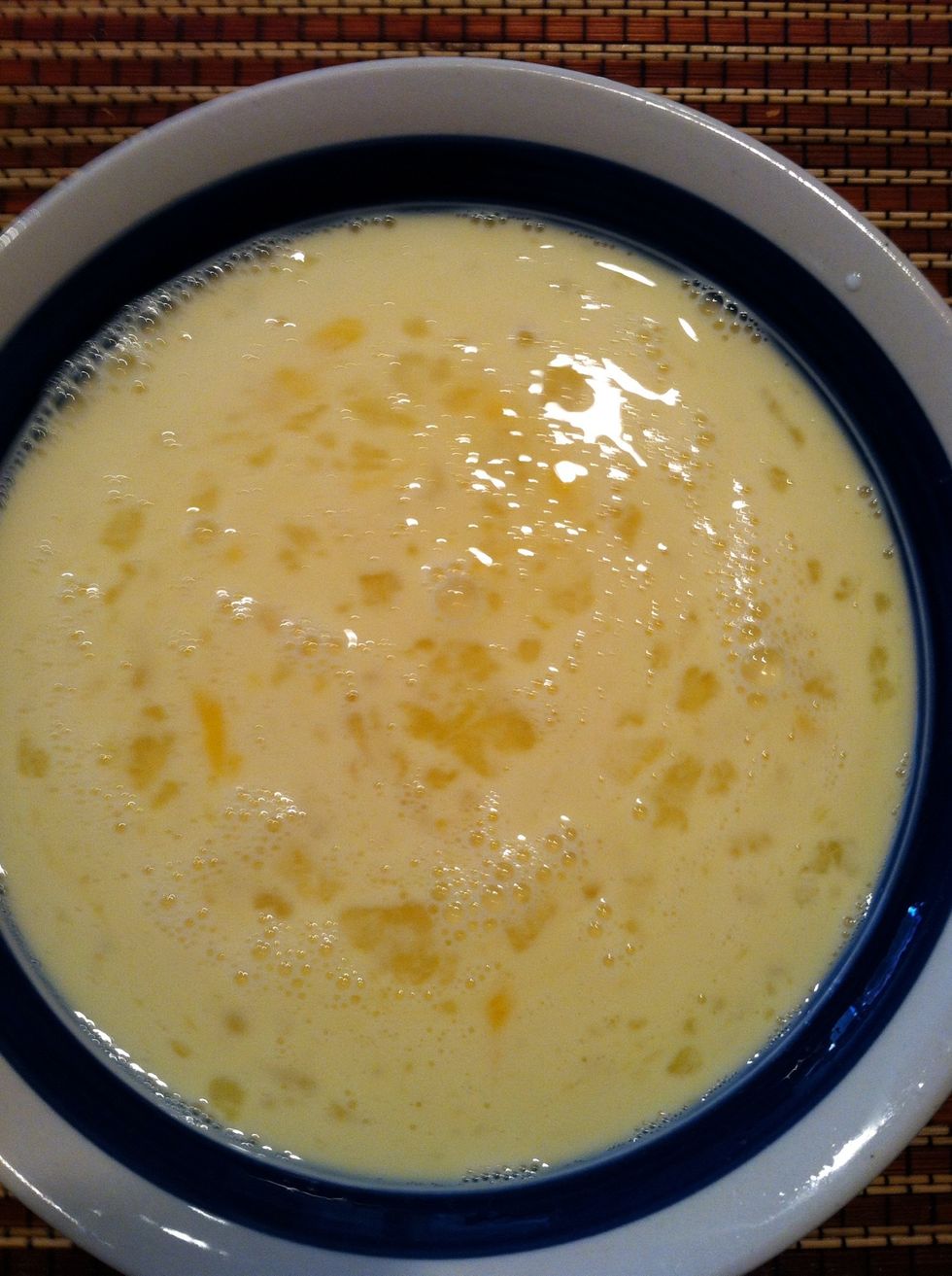 Like this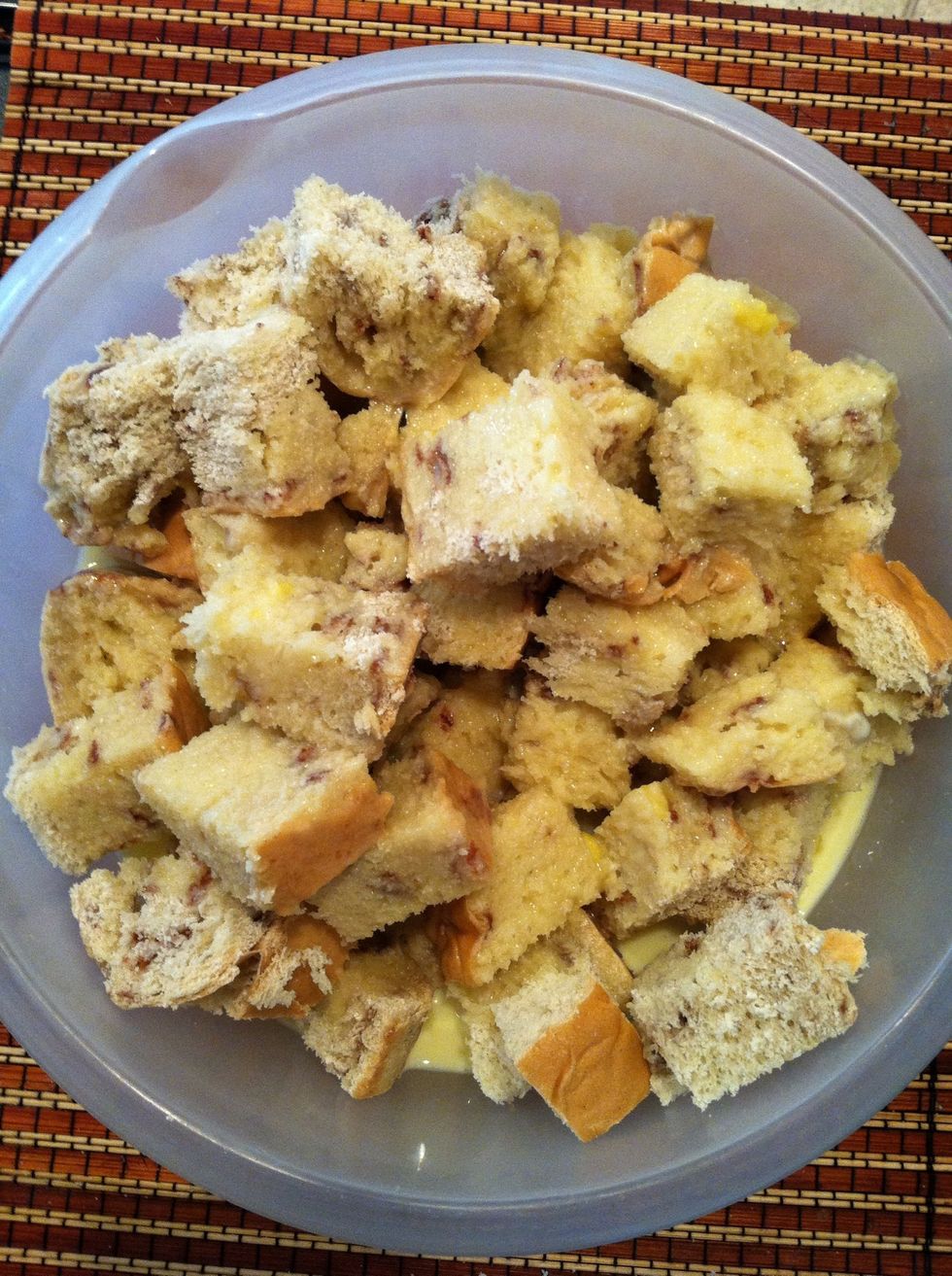 Now pour your egg mixture into the bowl of bread. Let sit for 10 minuets..
Meanwhile in a separate bowl combine 1/2 of sugar, half a stick of butter, and your carrot shreds. Mash with a fork till it looks like...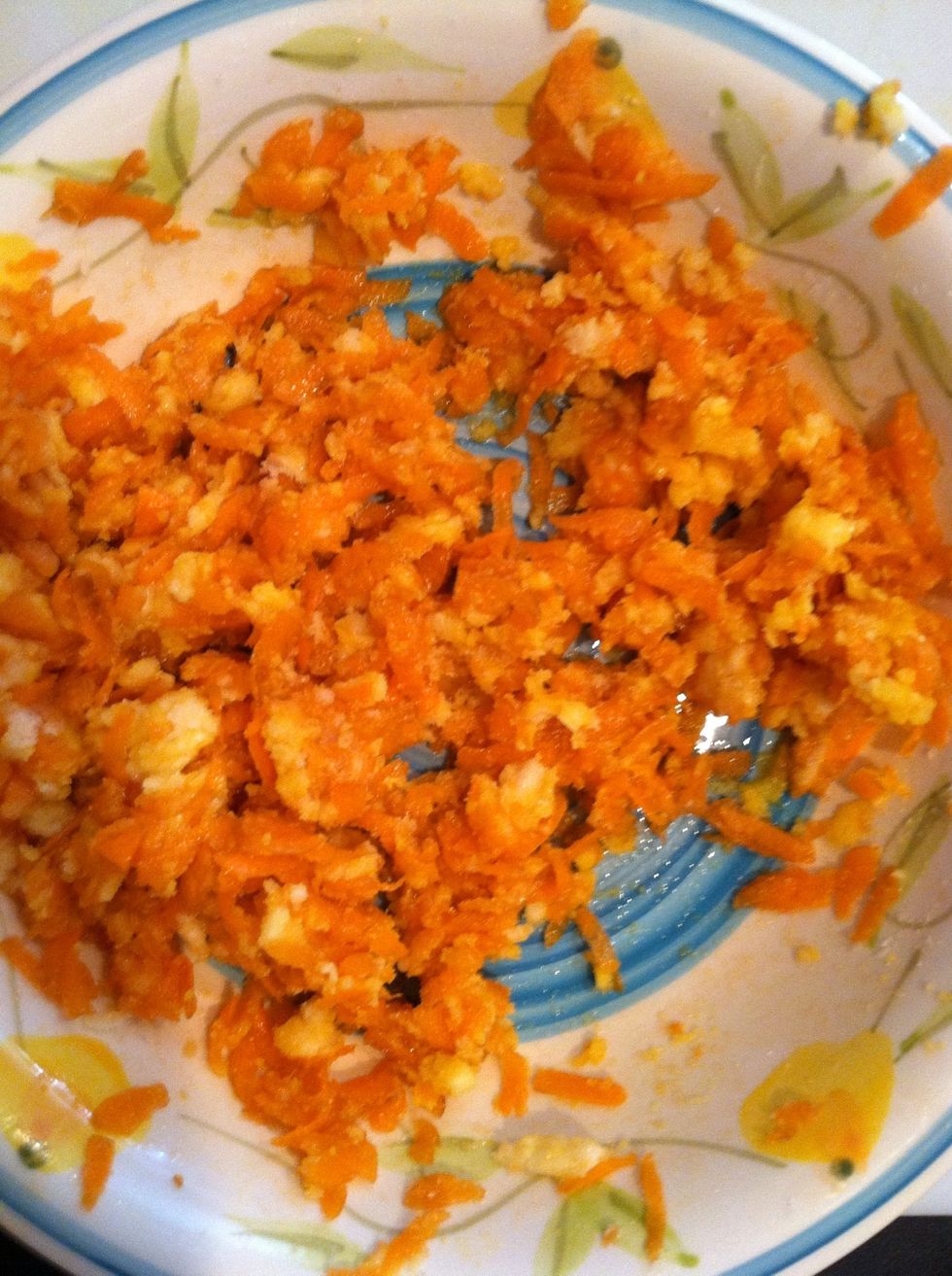 THIS!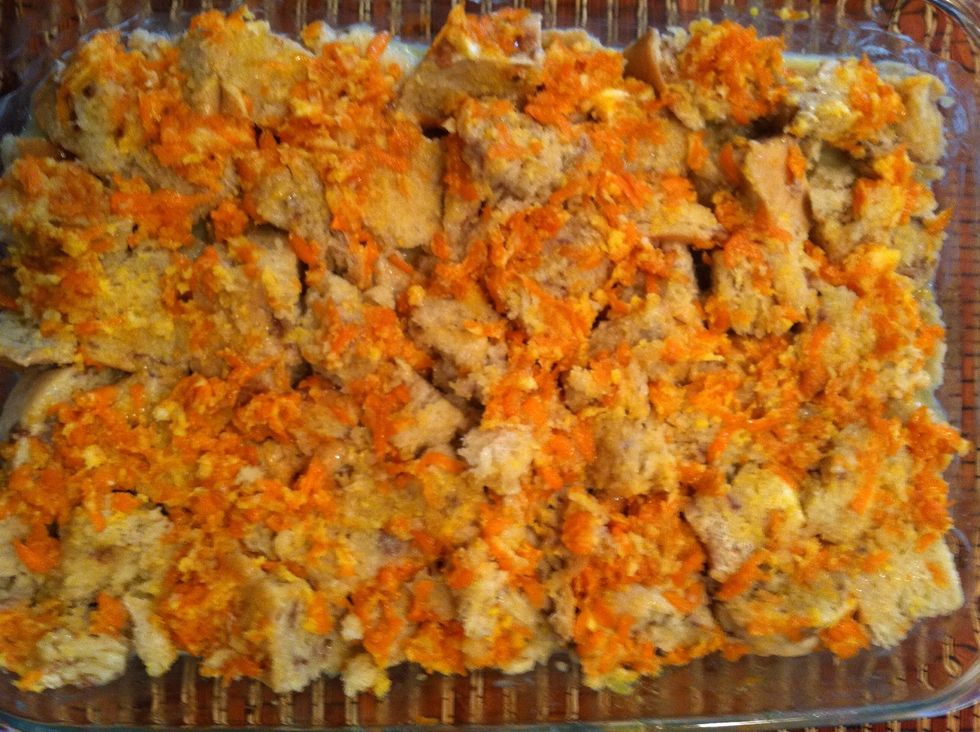 Pour bread mixture into your greased pan, spread to fit pan. Next spread carrot mixture on top
On the stove top, bring to a simmer 1/2 cup of sugar, 1/4 cup of gold tequila, 2 tablespoons of butter, 1 teaspoon of crushed cardamom, and 1 teaspoon of vanilla extract. It should look like this..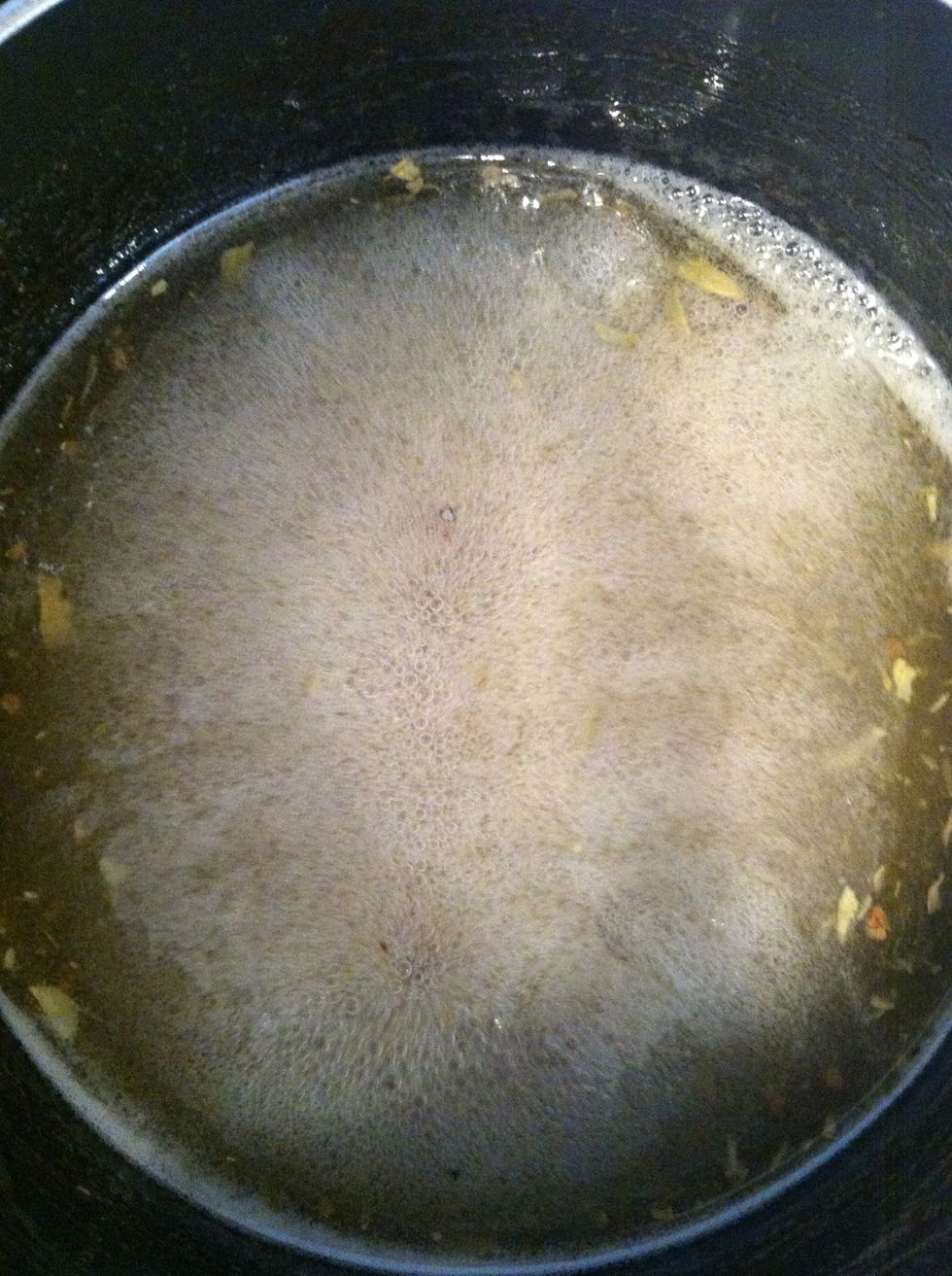 Stir for 2 minutes on med high. Now pour evenly on top of your bread and carrots..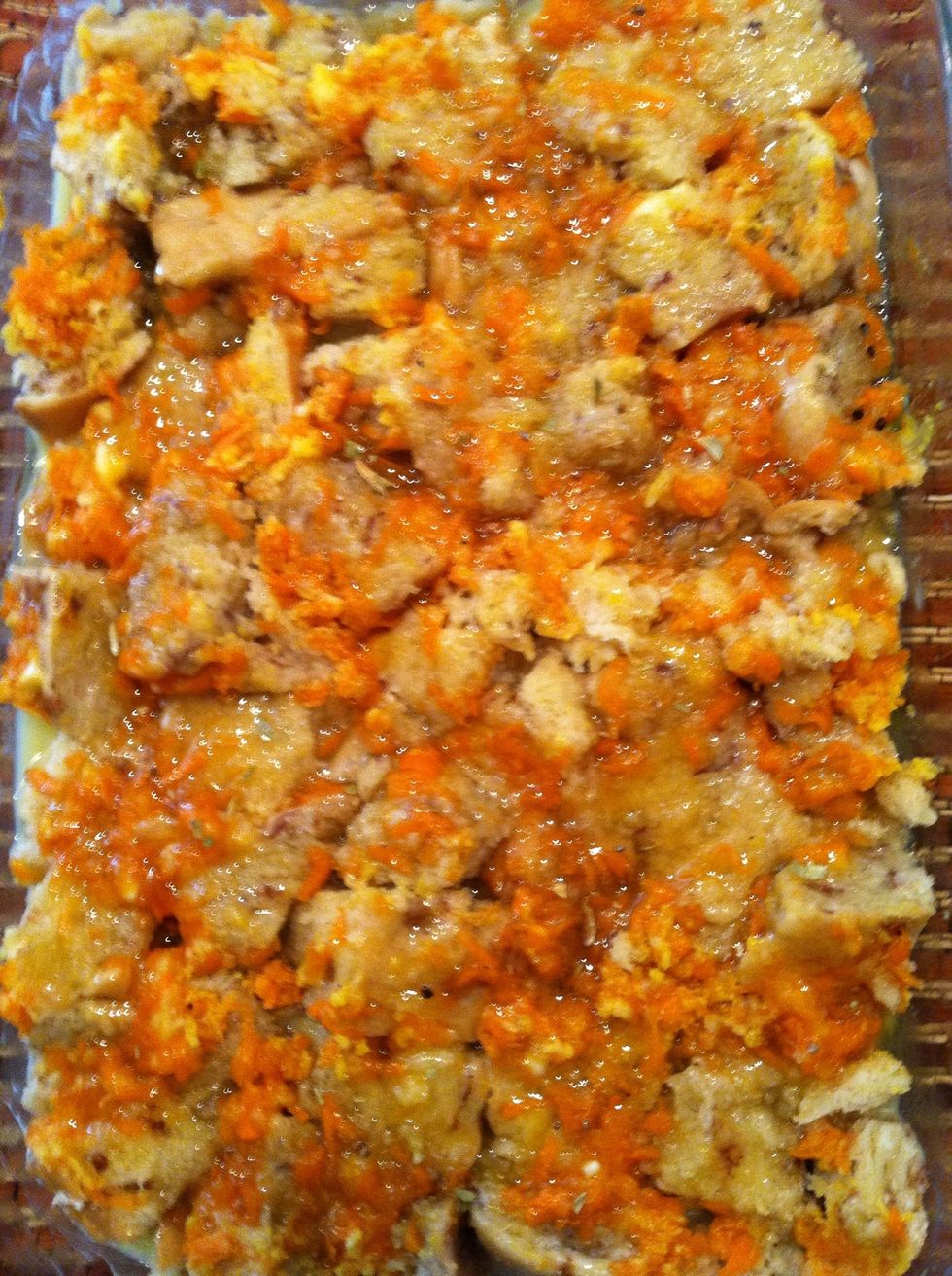 After this step is completed place in oven for 35-45 minutes, or until your bread pudding is set.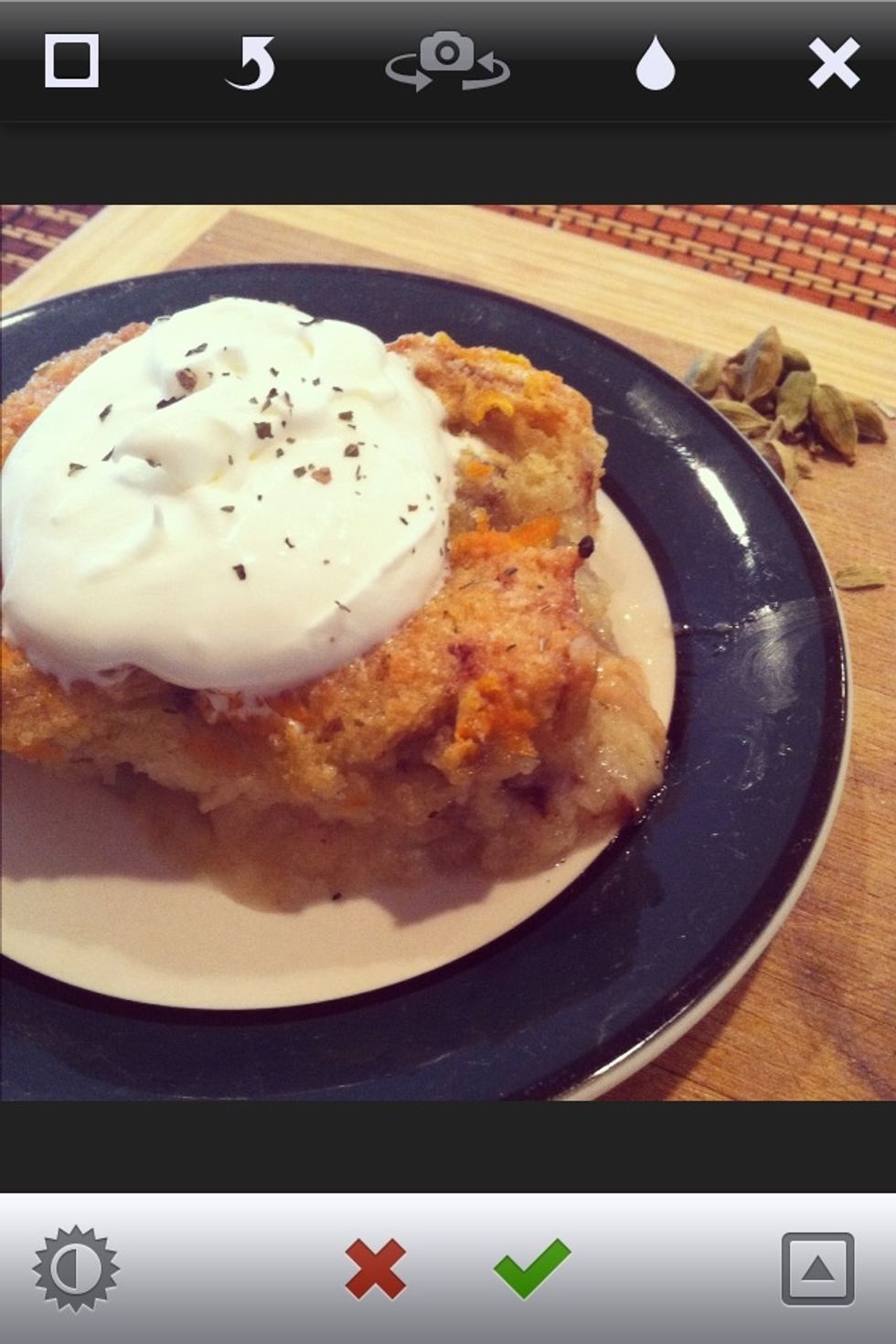 Top with whipped cream and dried mint... SERVE & ENJOY!
1/4 cup of gold tequila
5 eggs
2 cups of milk
3 cups of sugar
1 1/2 stick of butter
Loaf of cinnamon bread
1 1/2 cups of grated carrots
1 teaspoon of cardamom
2 teaspoons of vanilla extract
A 13x9 inch pan