Make a Card With Graphic 45 Artisan Style
10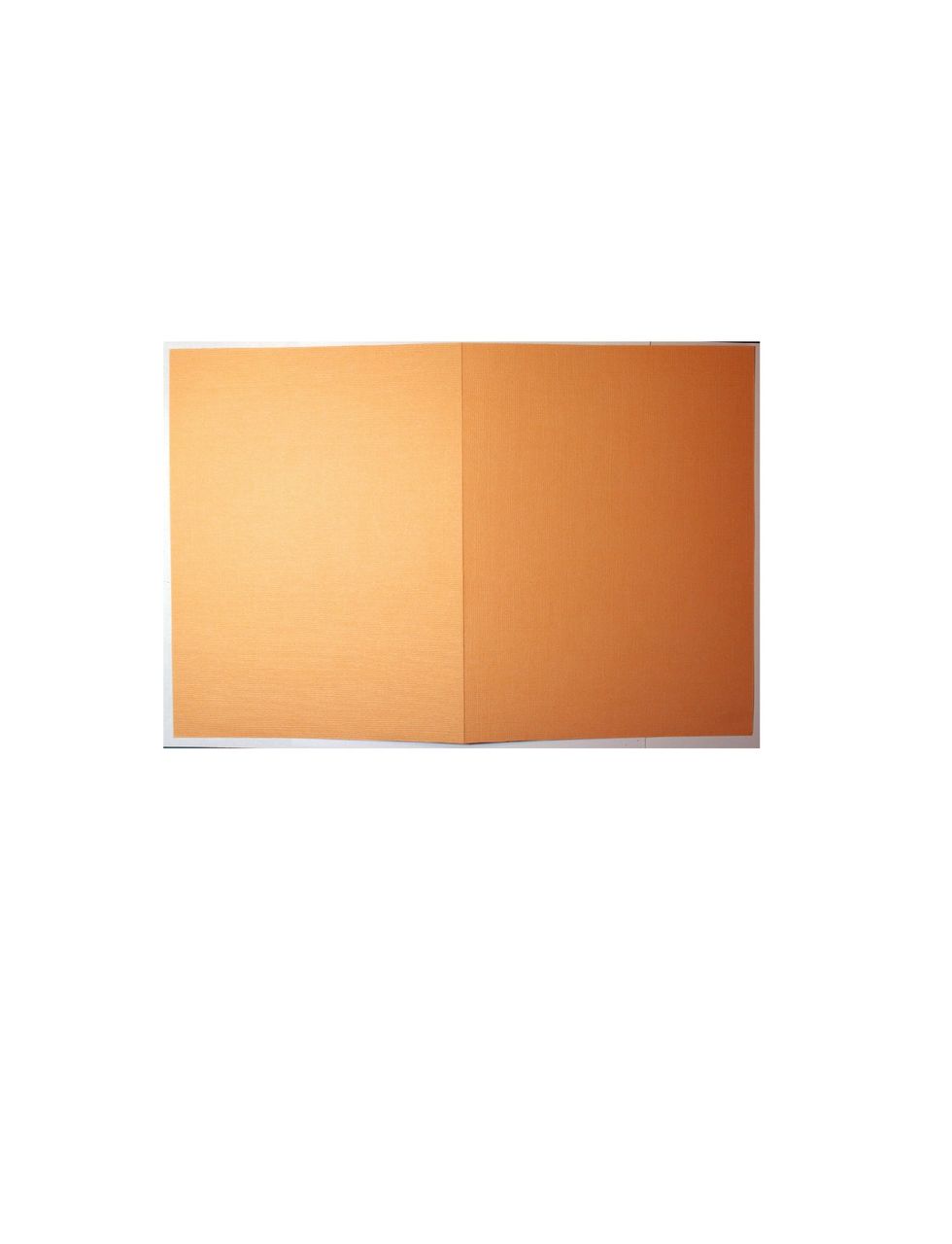 Cut a base for the card 12"w x 8"h. I've used Core'dinations G45 Signature Series Sweet Apricot.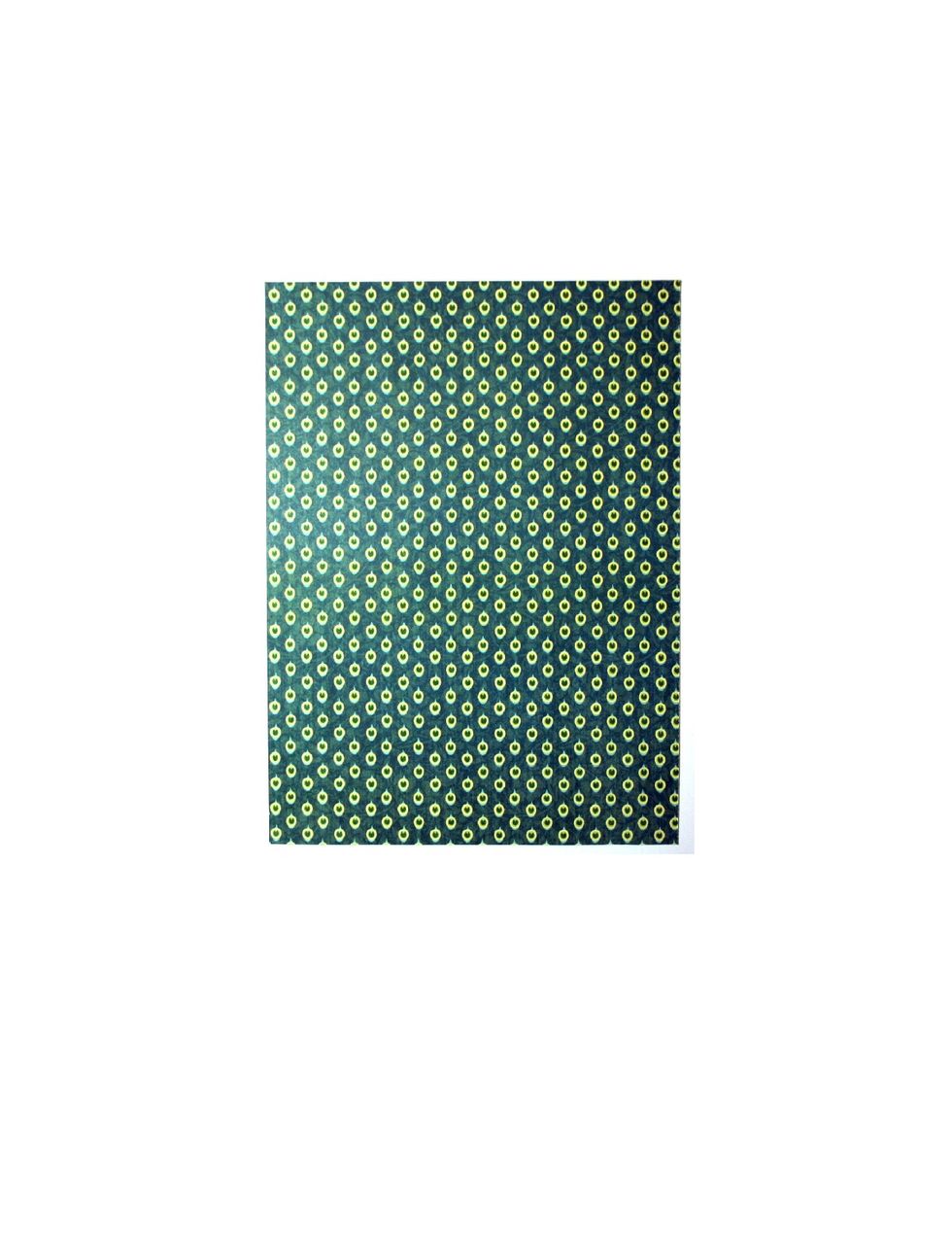 Cut a rectangle 5.5"w x 7.5"h from Patterns of the Past.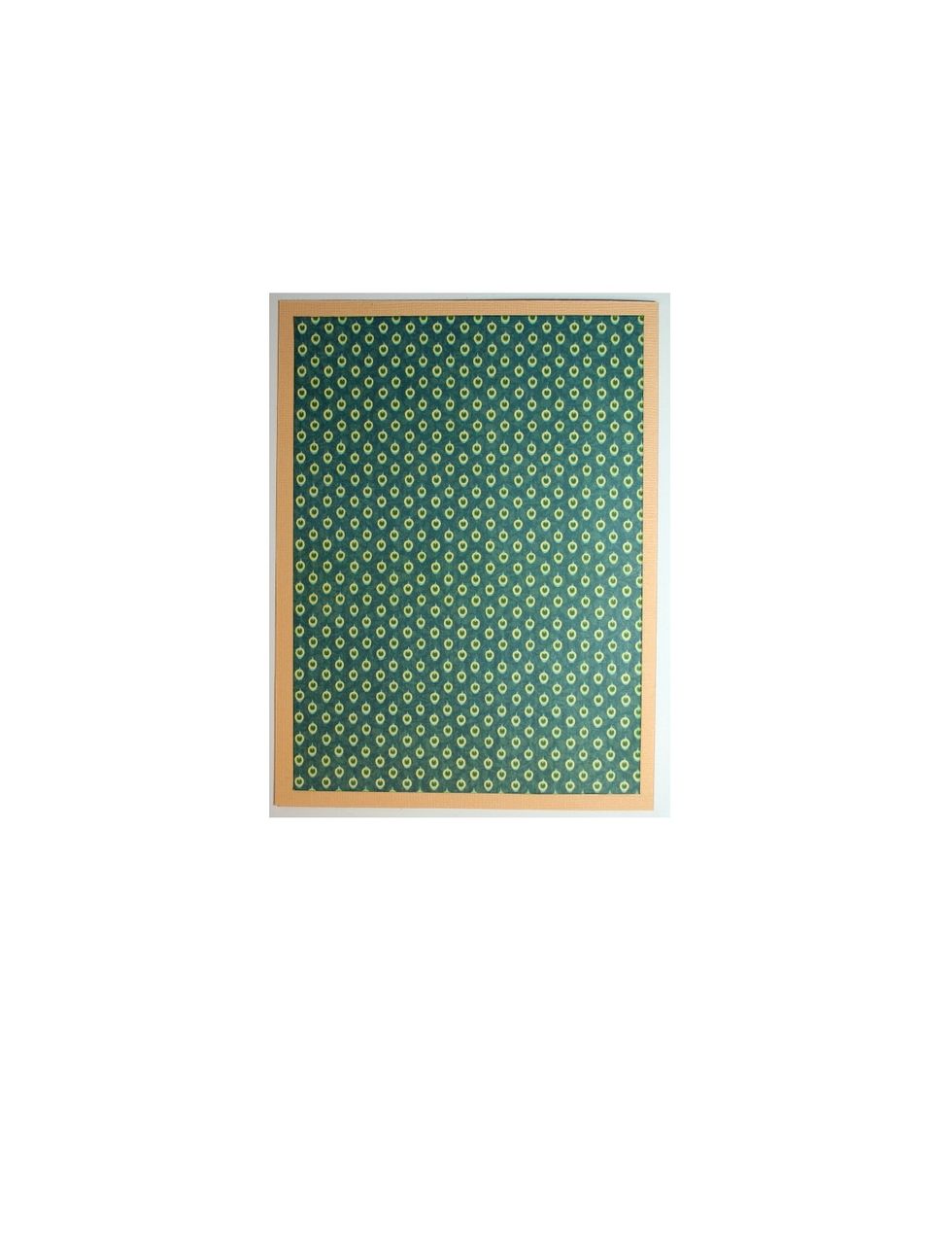 Adhere the Patterns of the Past rectangle to the front of the cardstock card.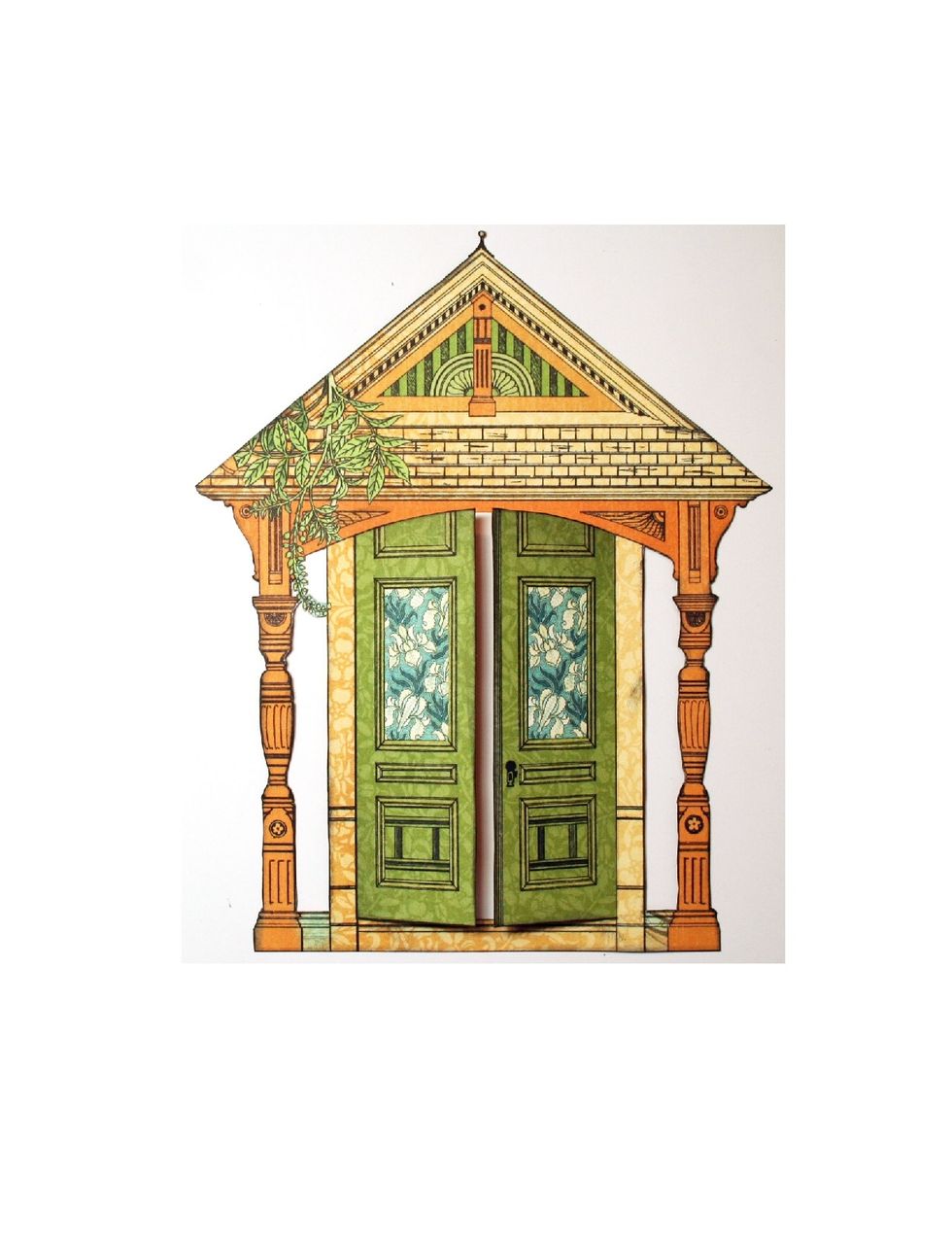 Fussy cut the doors from the Artisan Style paper. Carefully cut around the doors at the top, bottom and in the middle. Score the outer edges of the doors so they open easily.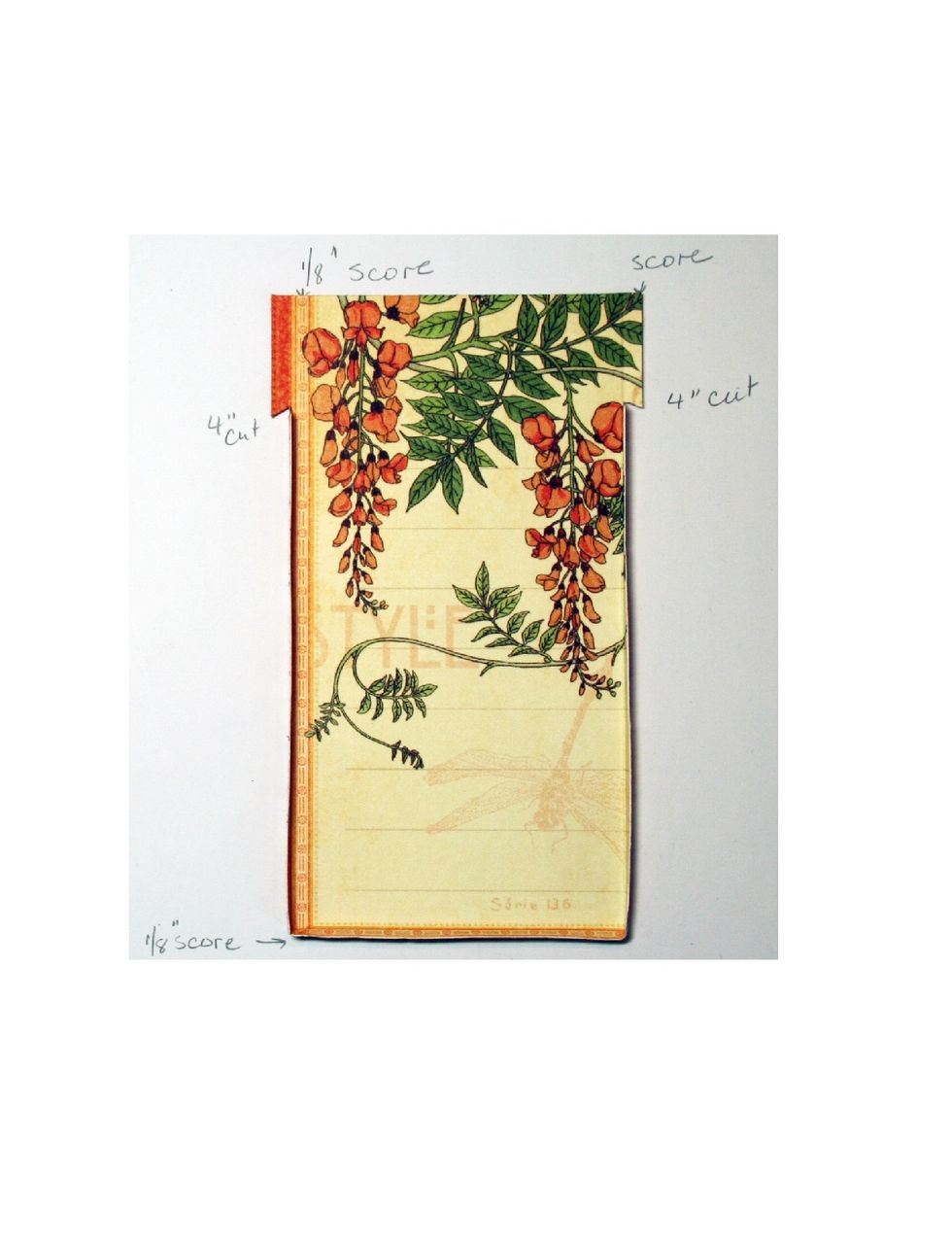 Locate the pictured cutapart on the Attention to Detail paper. Trim to 2.75" w x 4.5". Score the sides and bottom at 1/8". Cut a diagonal slit at 4" on both sides as shown in the photo.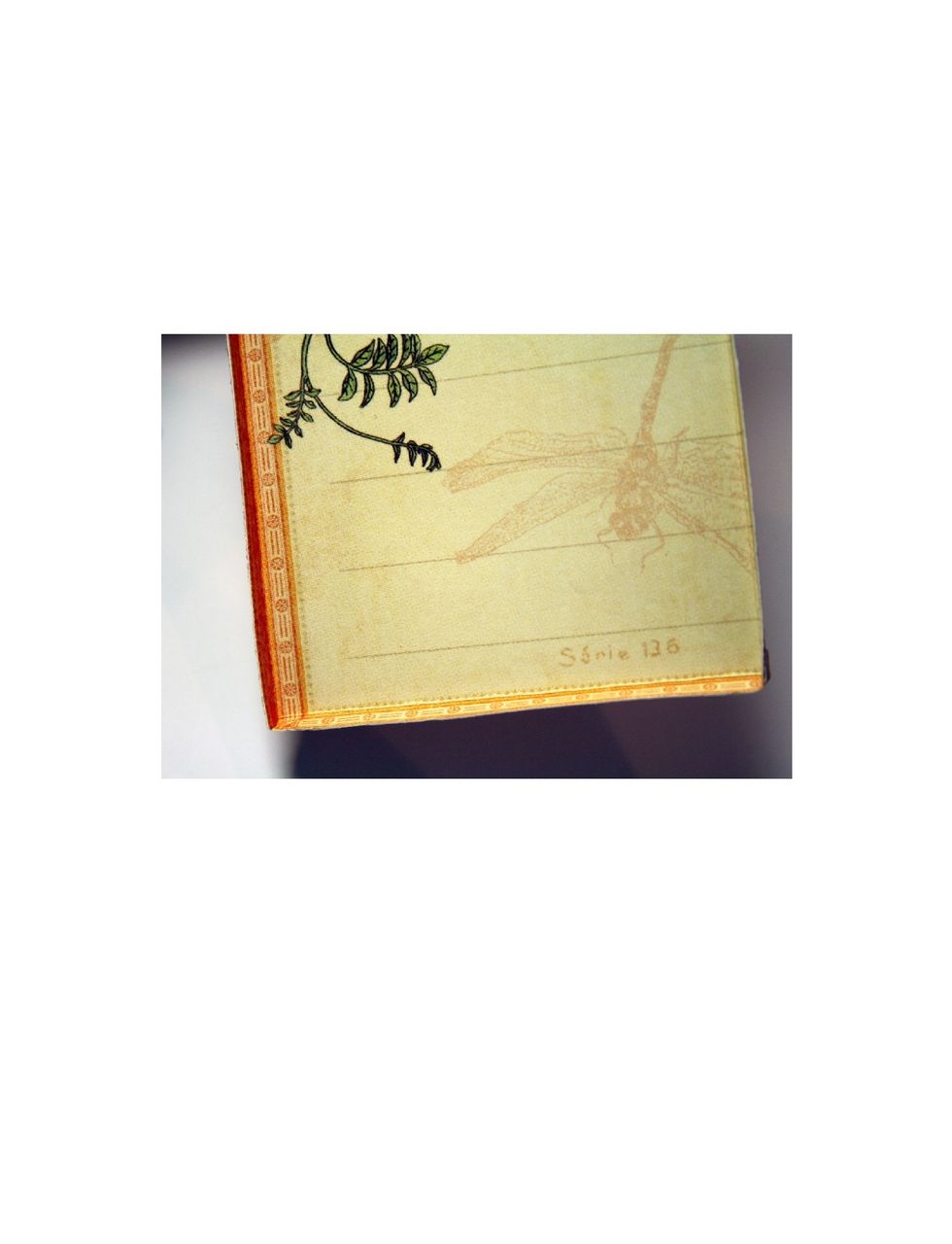 Fold the scored edges up creating a "pan" as shown and insert the pan inside the doors. Slip the top of the pan under the roof and adhere, making sure that the pan is fitted nicely inside the doors.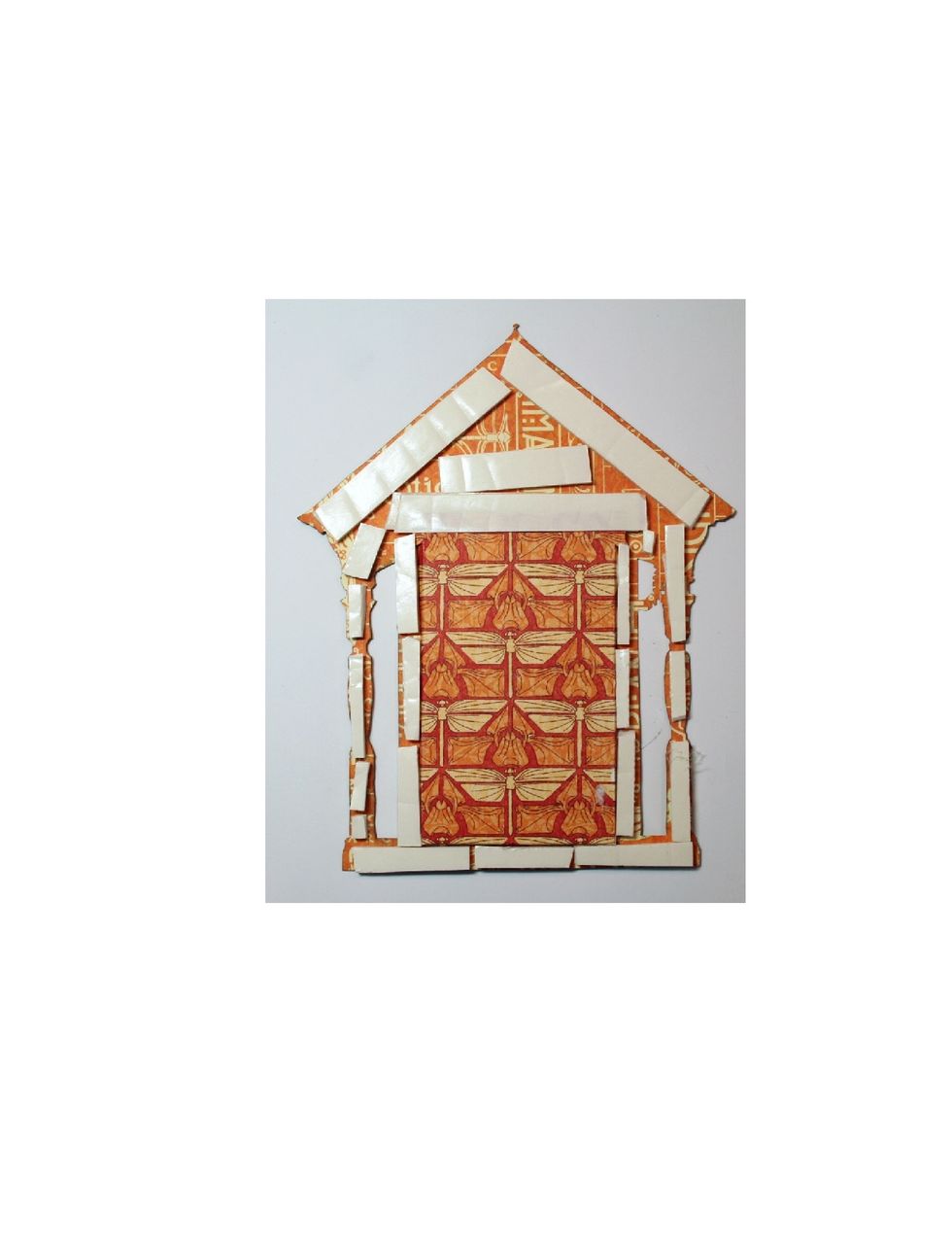 Turn the doors piece over and Use foam tape to pop it up. The tape that I use is 1/8" thick so the pan will rest on the base of the card while the doors will be popped up 1/8". (con't next page)
Skip the folded edges if your tape is thinner than 1/8". Place the foam tape snuggly against the folded up edges of the pan & put a little glue along the foam tape edge to hold the pan securely.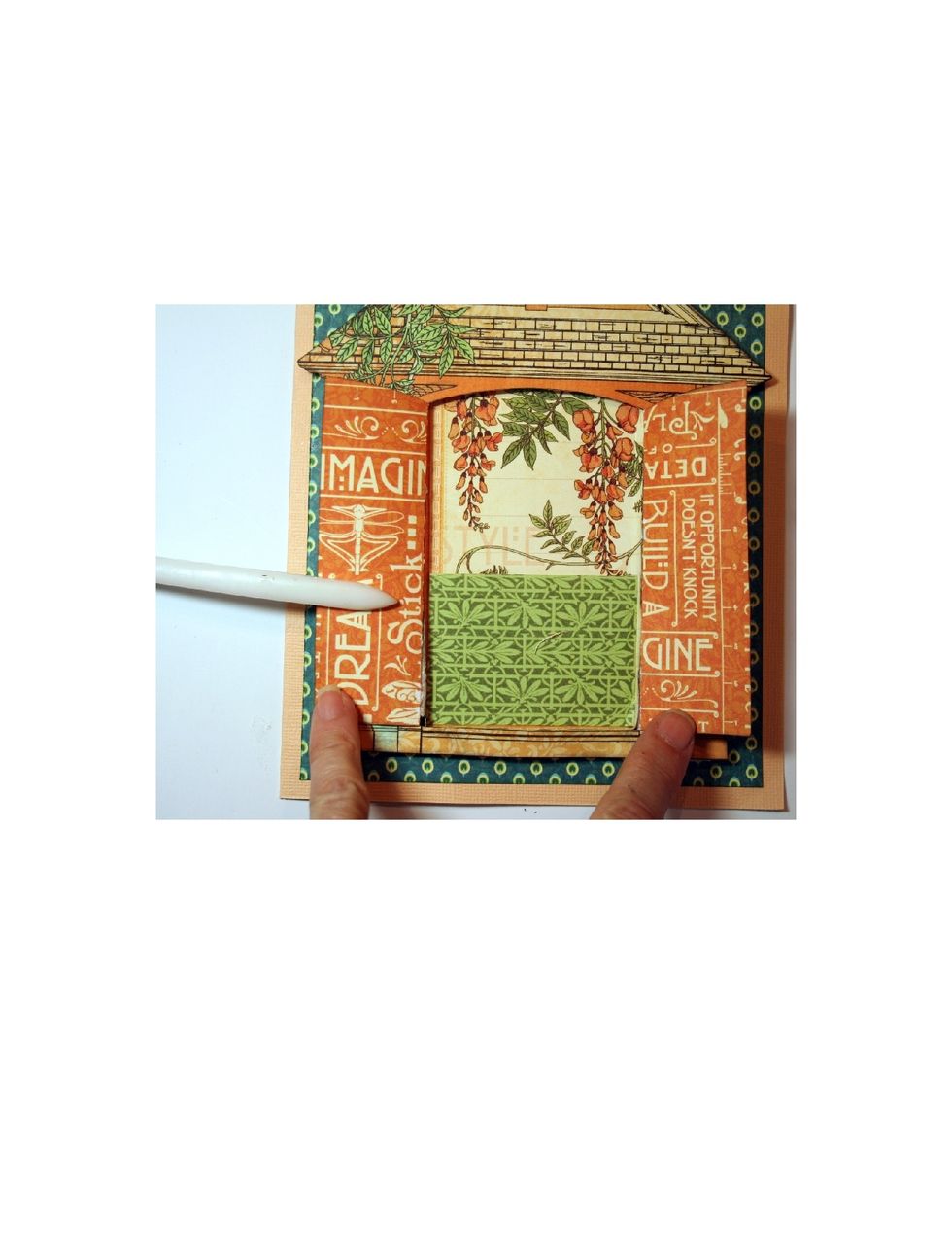 If you want to use the card as a gift card holder, cut a rectangle 2.5" w x 2"h from Natural Beauty paper and fit inside the "pan.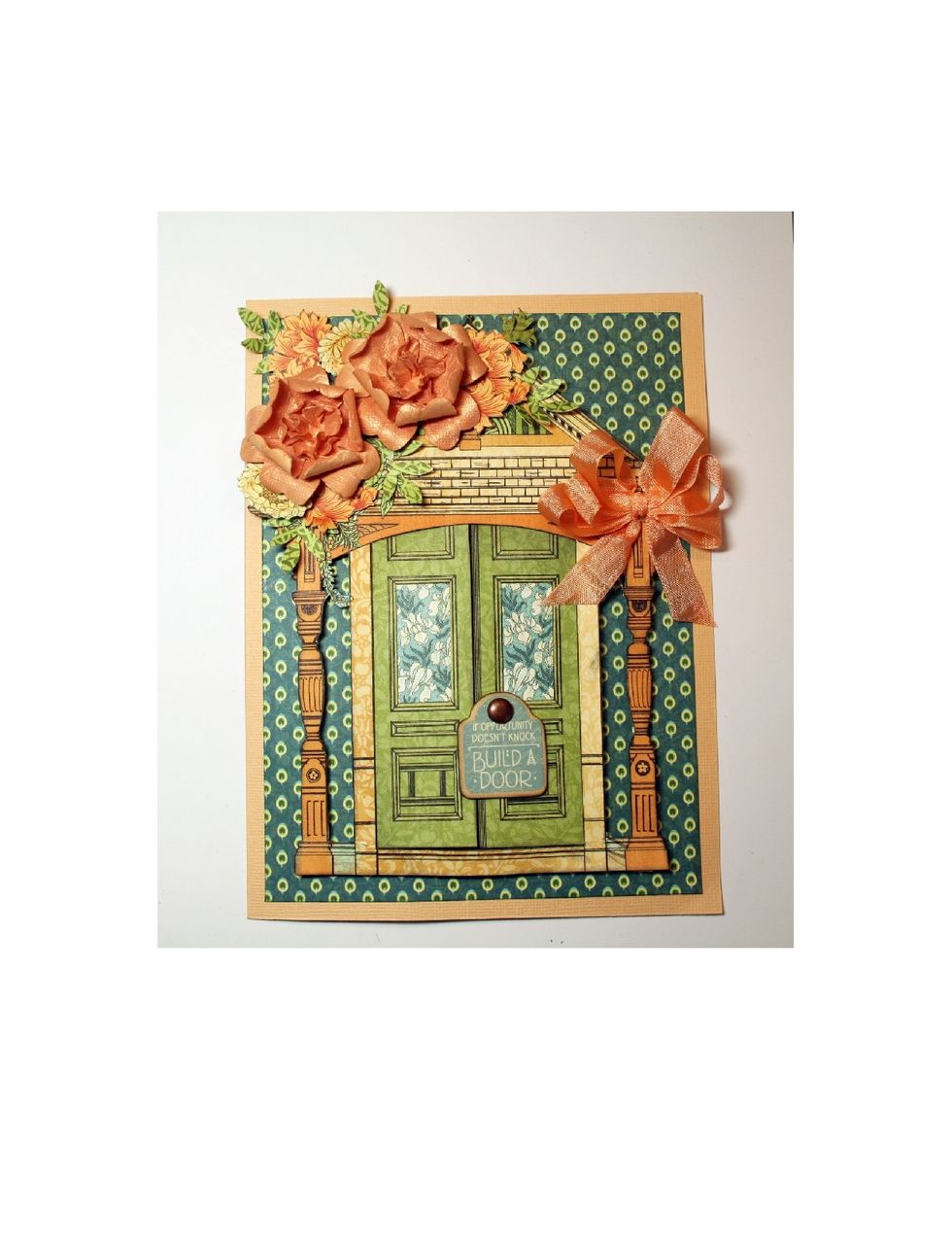 Fussy cut a few flowers from the Decorative Flourish paper and arrange underneath some dimensional flowers. My flowers are handmade using McGill's Floriano and Retro Flower punches.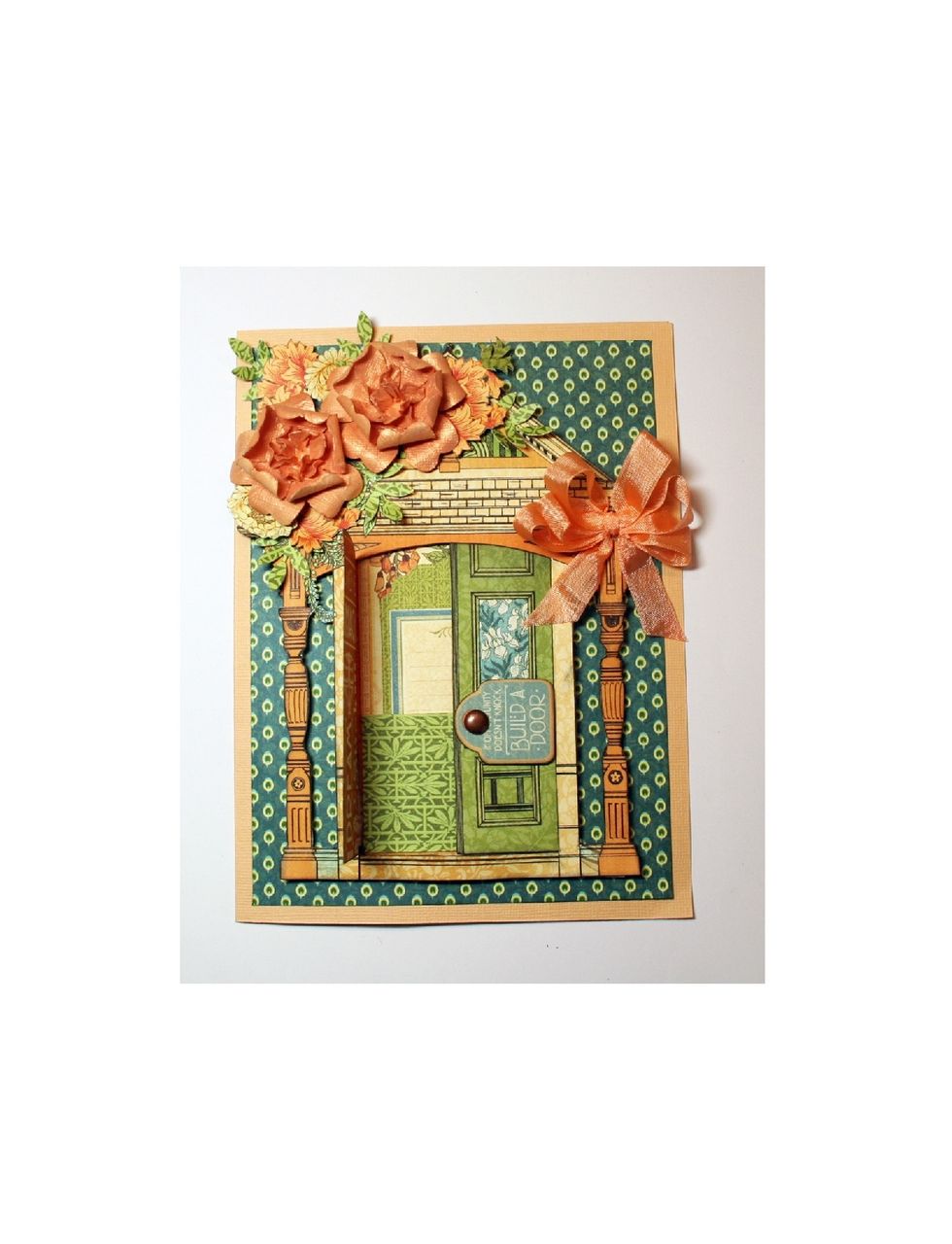 Tie a bow from seam binding & attach as shown. Fasten a small tag to a door with a brad to hold the doors closed. Position the tag so that it rotates up but still allows the door to open.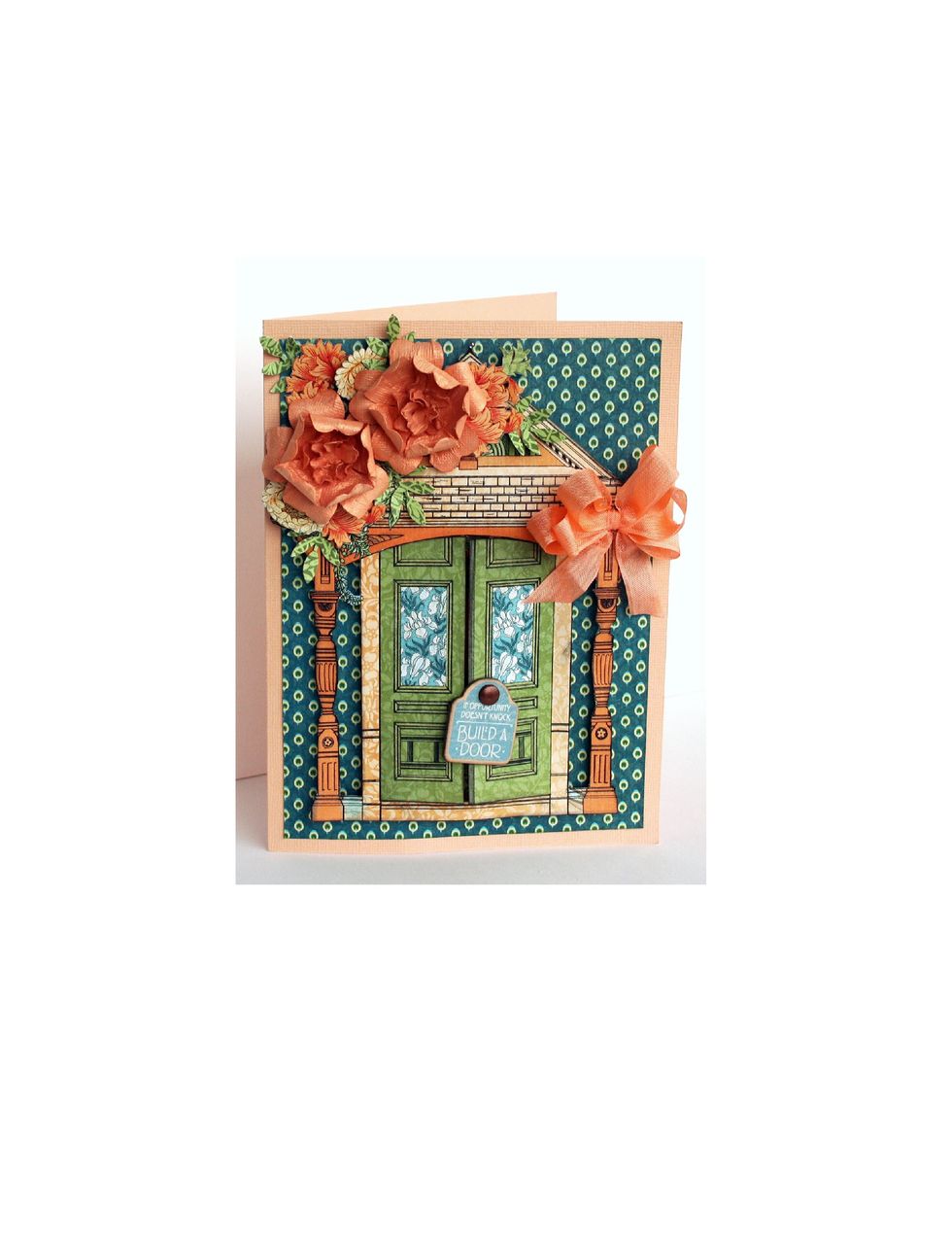 All finished and ready to give to a cherished friend or family member.
Graphic 45 Artisan Style paper collection:
Patterns of the Past
Artisan Style
Attention to Detail
Natural Beauty
Chipboard tag from the collection
Core'dinations G45 Signature Series Sweet Apricot
Foam Tape
Flowers and ribbon of your choice
Maggi Harding
I am a paper crafter and I like to do it all, tags, layouts, cards and altered art. Follow me on Pinterest: https://www.pinterest.com/maggi43/