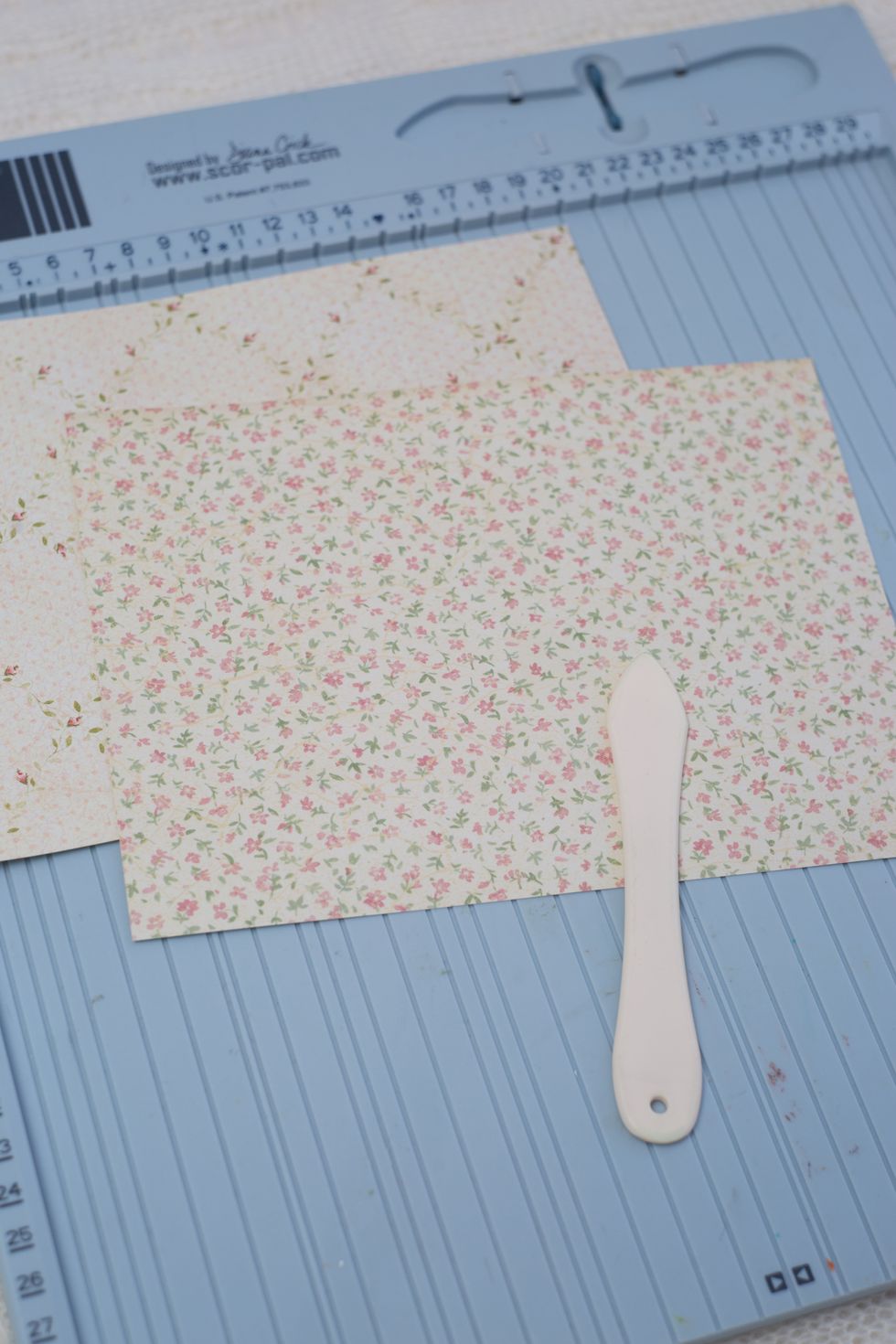 Create a card from paper sheet 20-15 sm using scor-pad. You need to have 10-15 sm card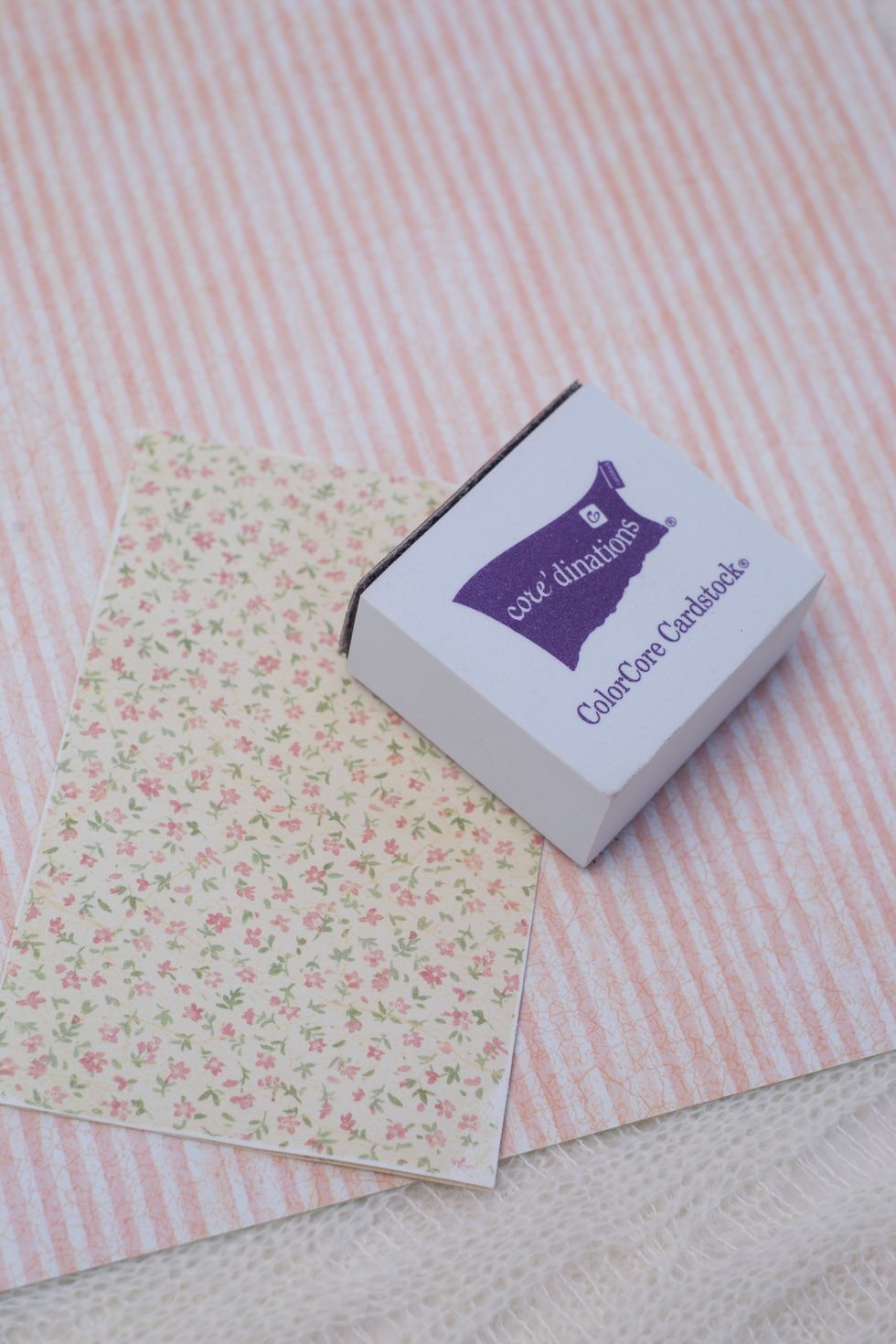 Make this card shabby.
Add Fabric on the cover of card.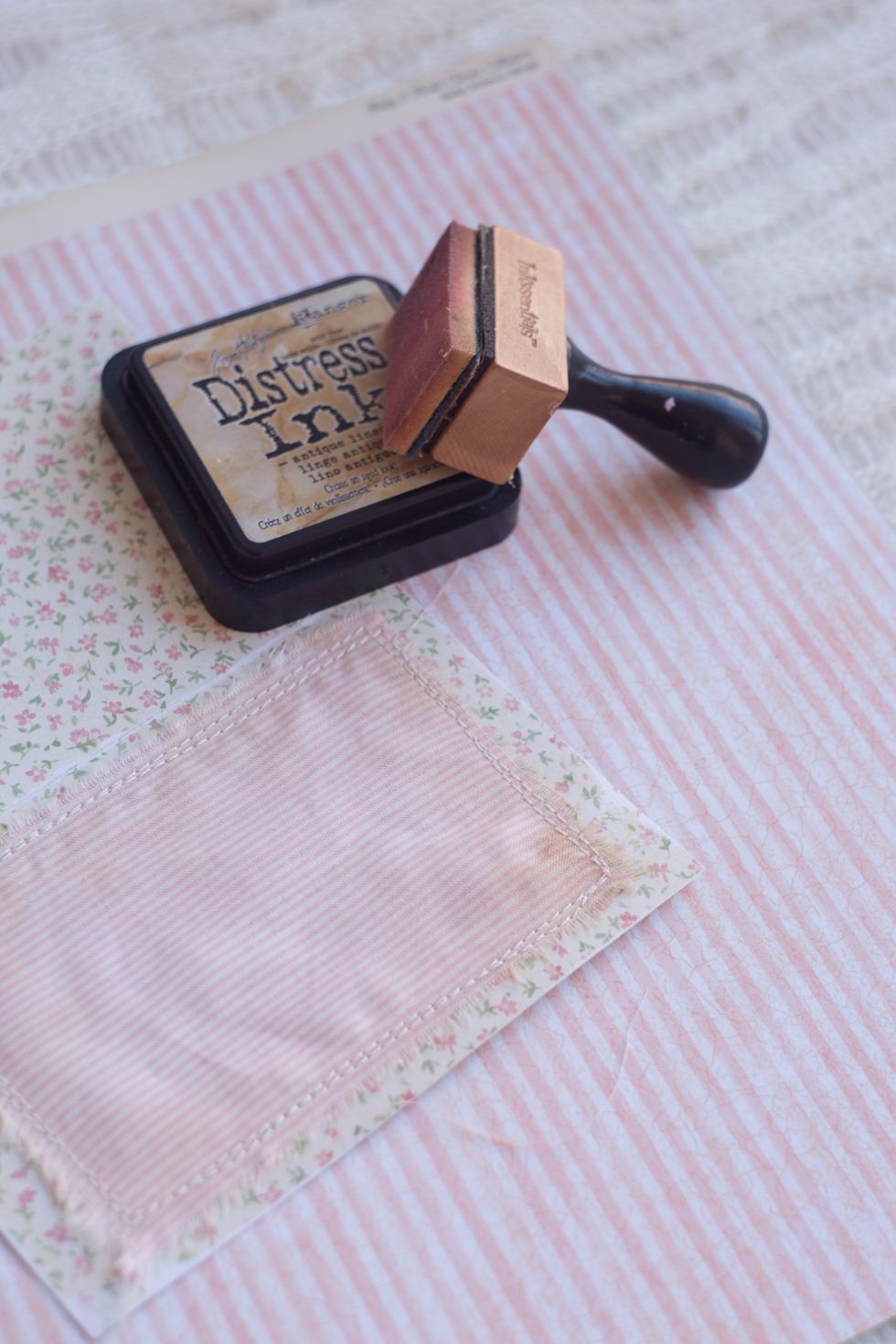 Sew it by the counture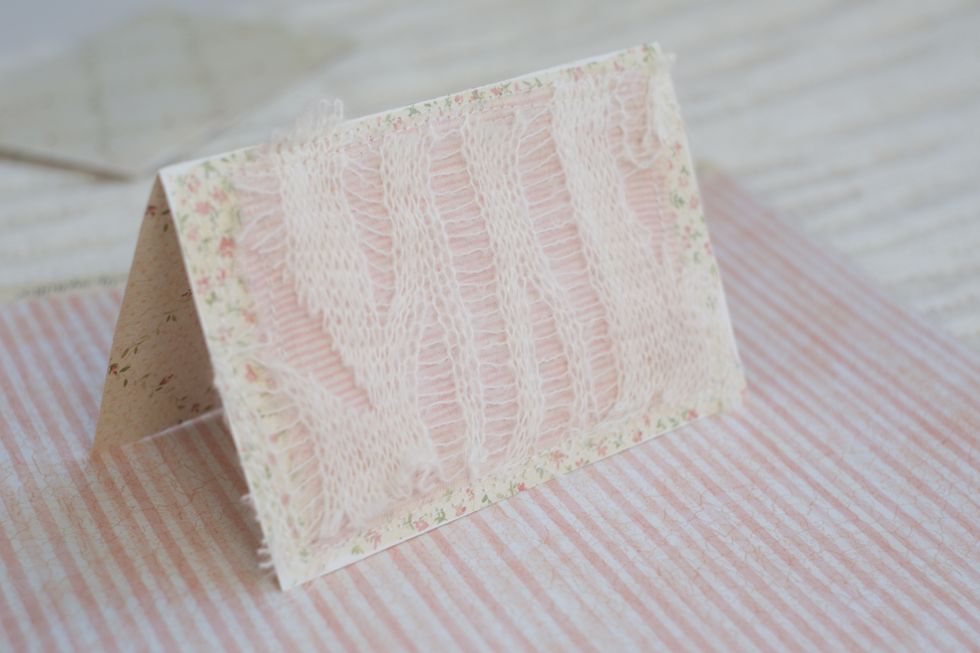 Add knit fabric.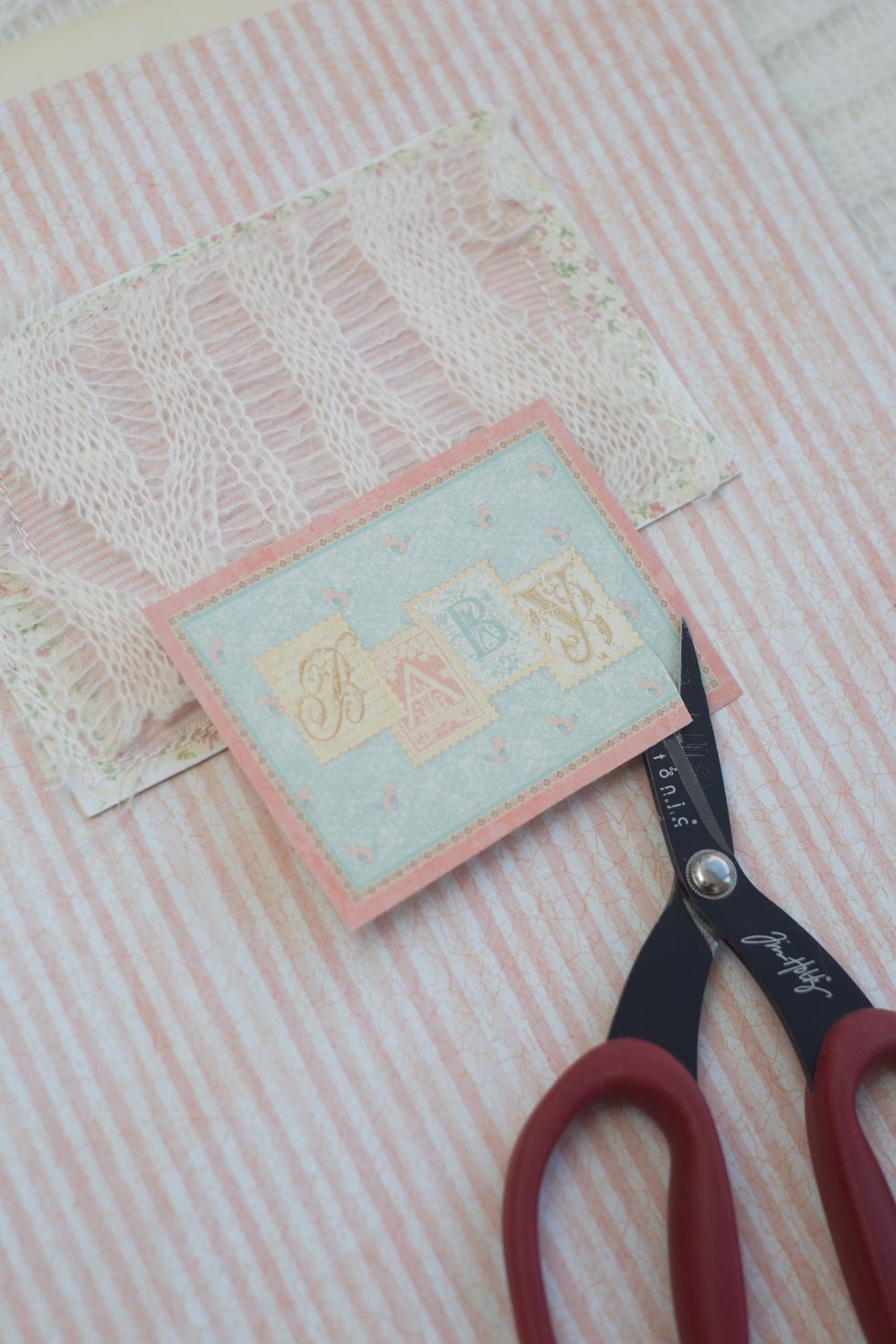 Cut a word from paper sheet.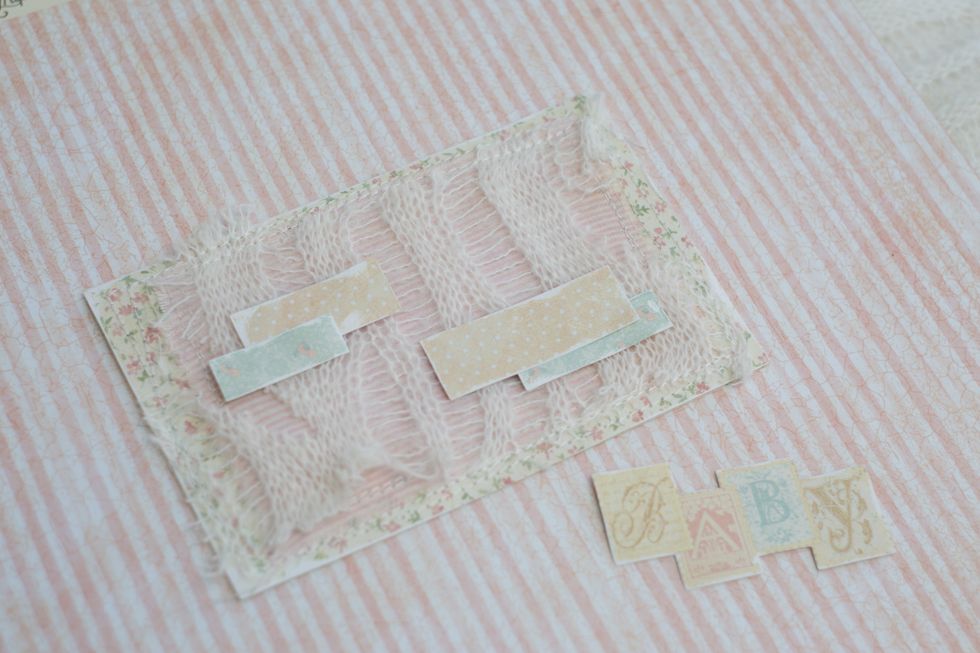 Add pieces of paper.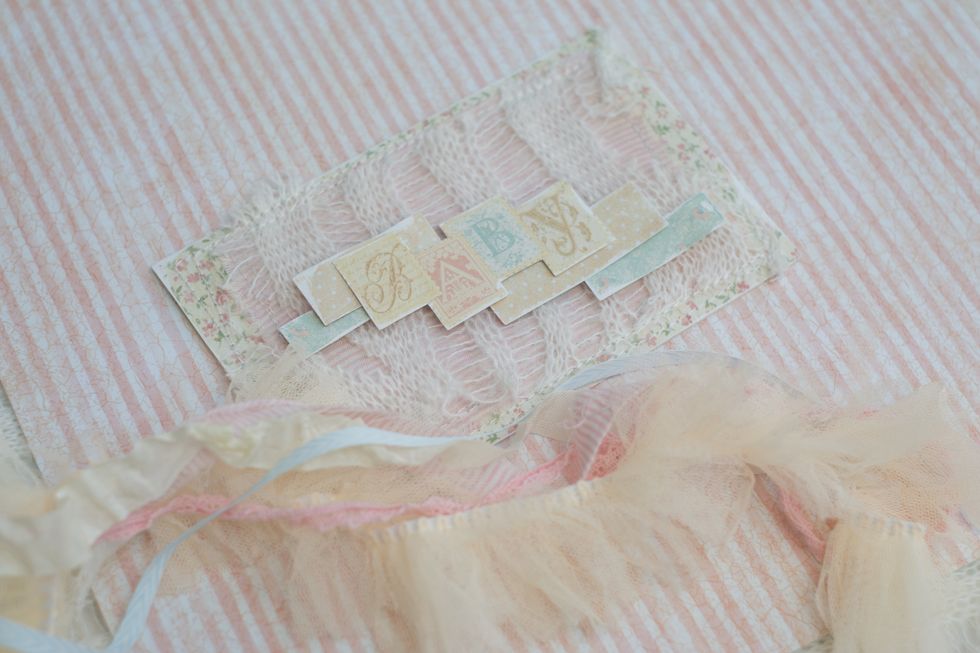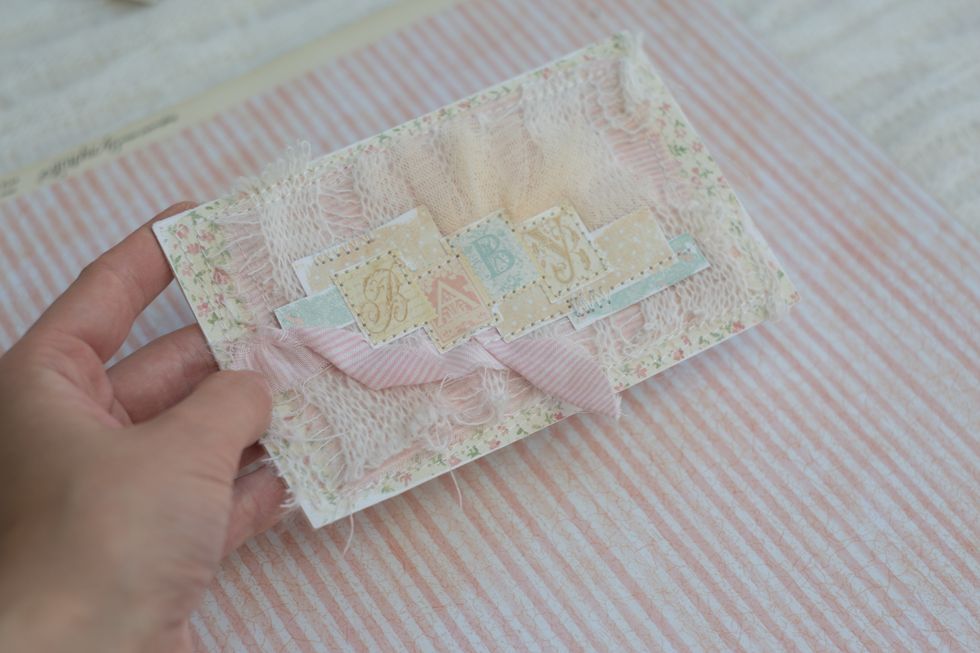 Add fabric and sew it by the counture
Make a luxuriant bows from lace and ribbons!
Create a brads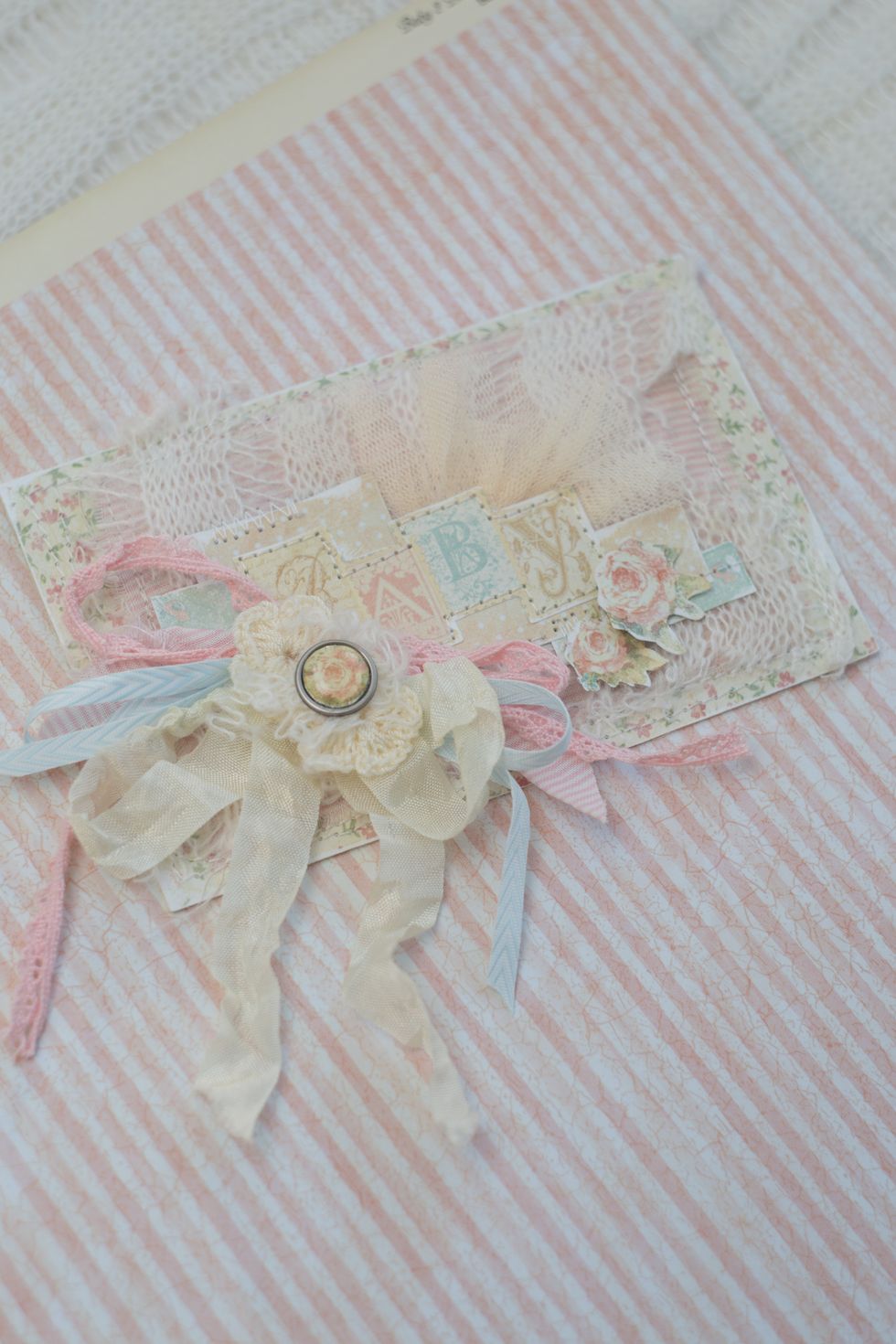 Add Lace flower.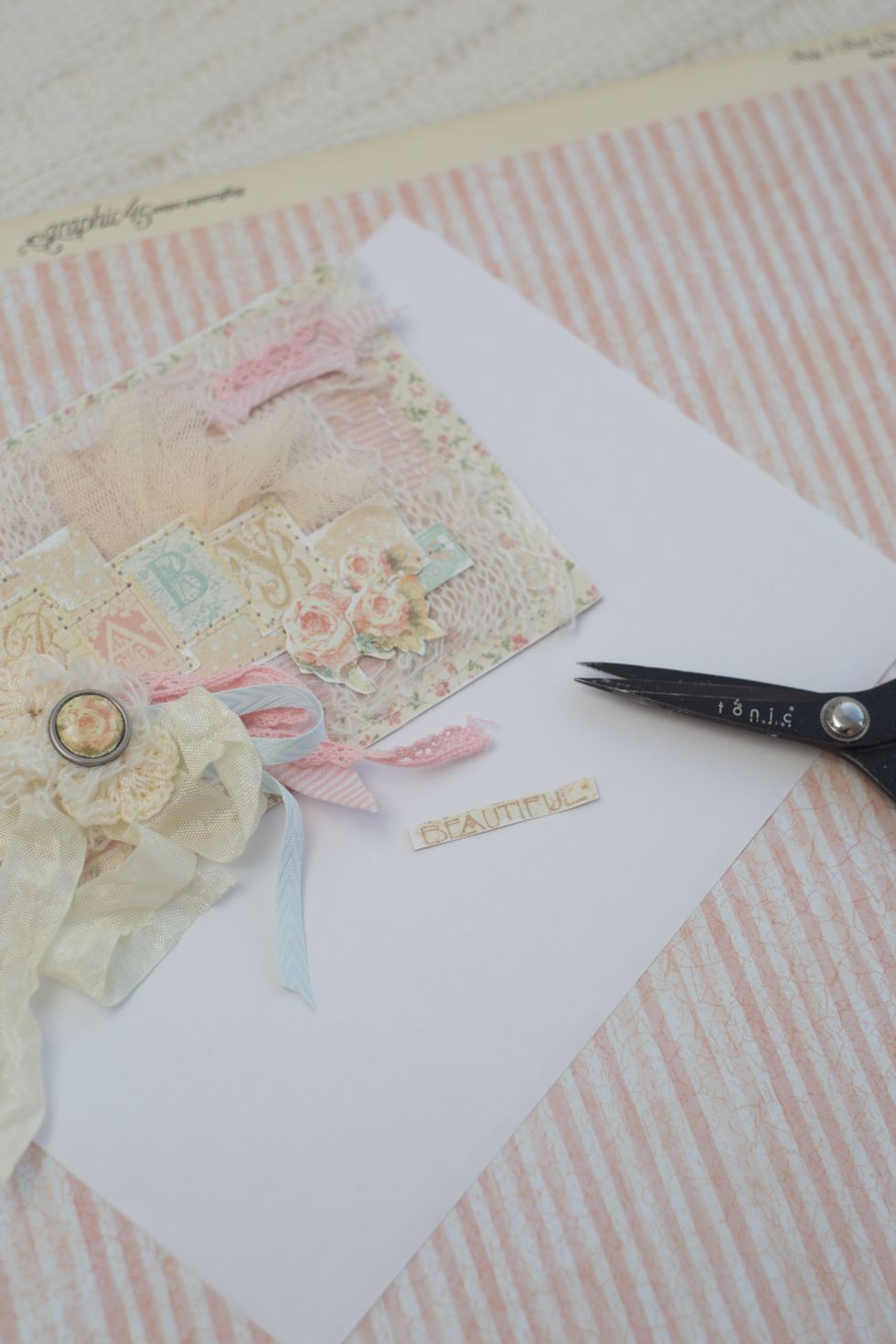 and a little bit of text))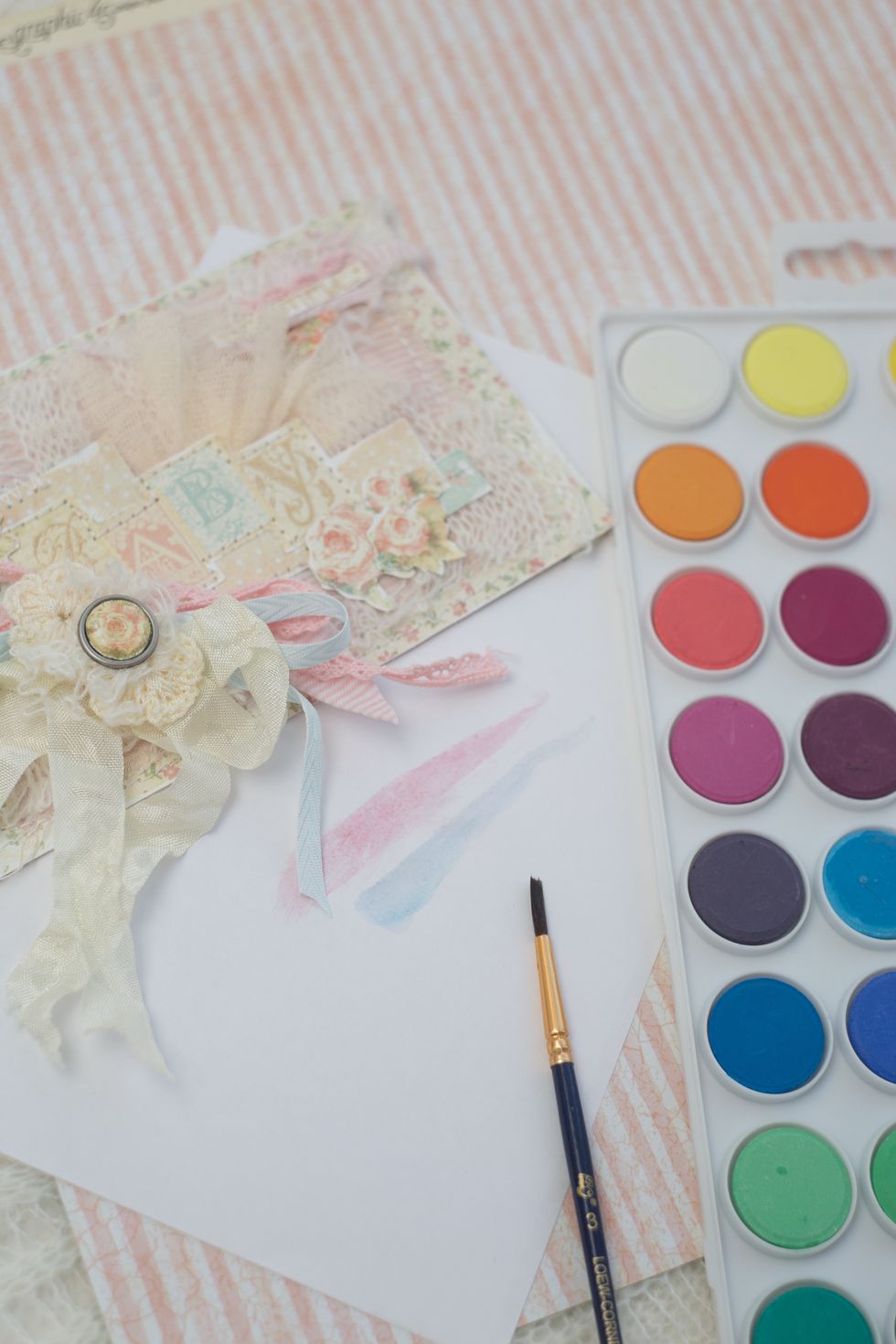 Add shadows with watercolors!
Baby 2 Bride Graphic 45 12|12 Paper Pad
Lace
Fabric, knit fabric
Distress Ink Lien Antique Ranger
Ribbons
Brads