Make a Card Using Kaisercraft Ma Cherie
4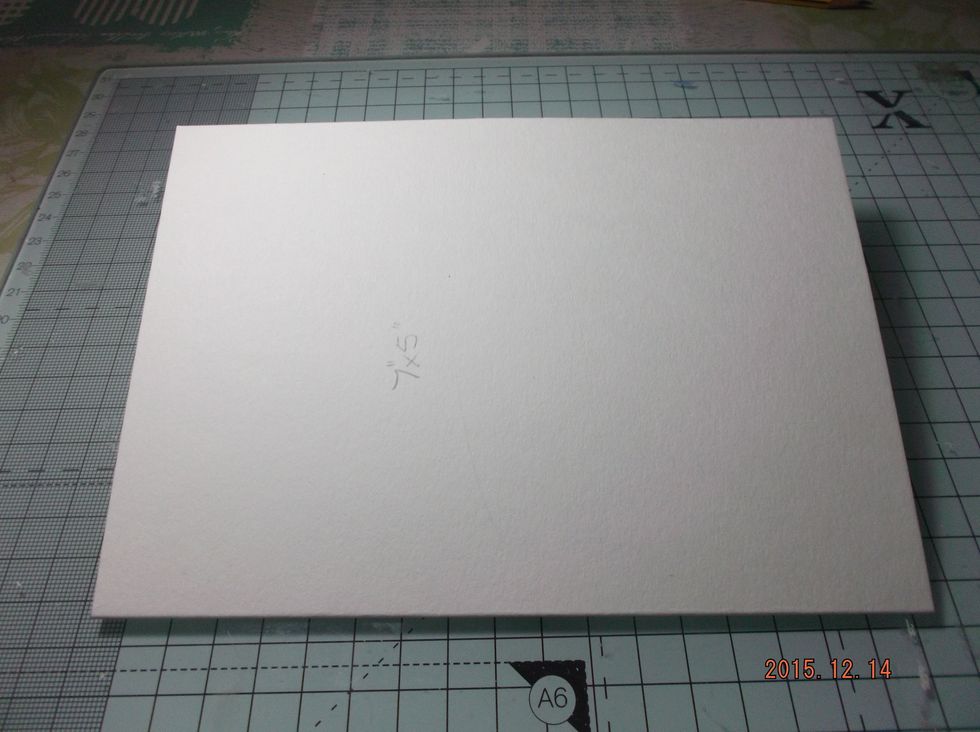 I started with a white 7"x 5" card.
I cut 3 oblongs in sizes 4 7/16" x 6 3/8" , 4 7/8" x 6 7/8" , 3 1/2" x 4 15/16" in my chosen papers. I then distressed the edges.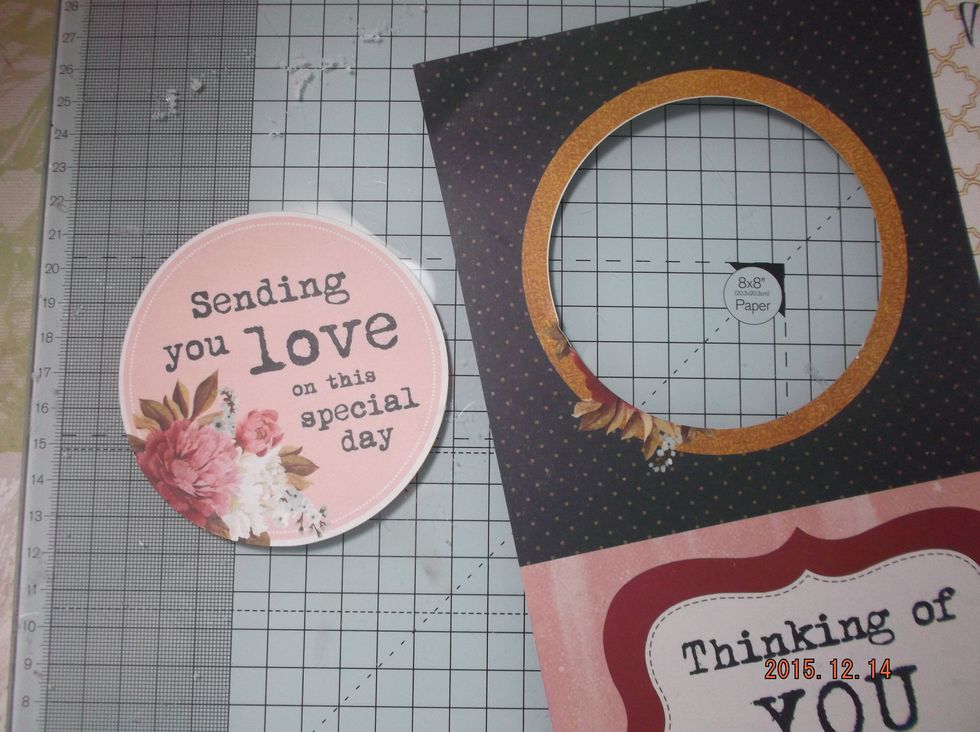 I cut out my chosen sentiment from the sheet and distressed the edge.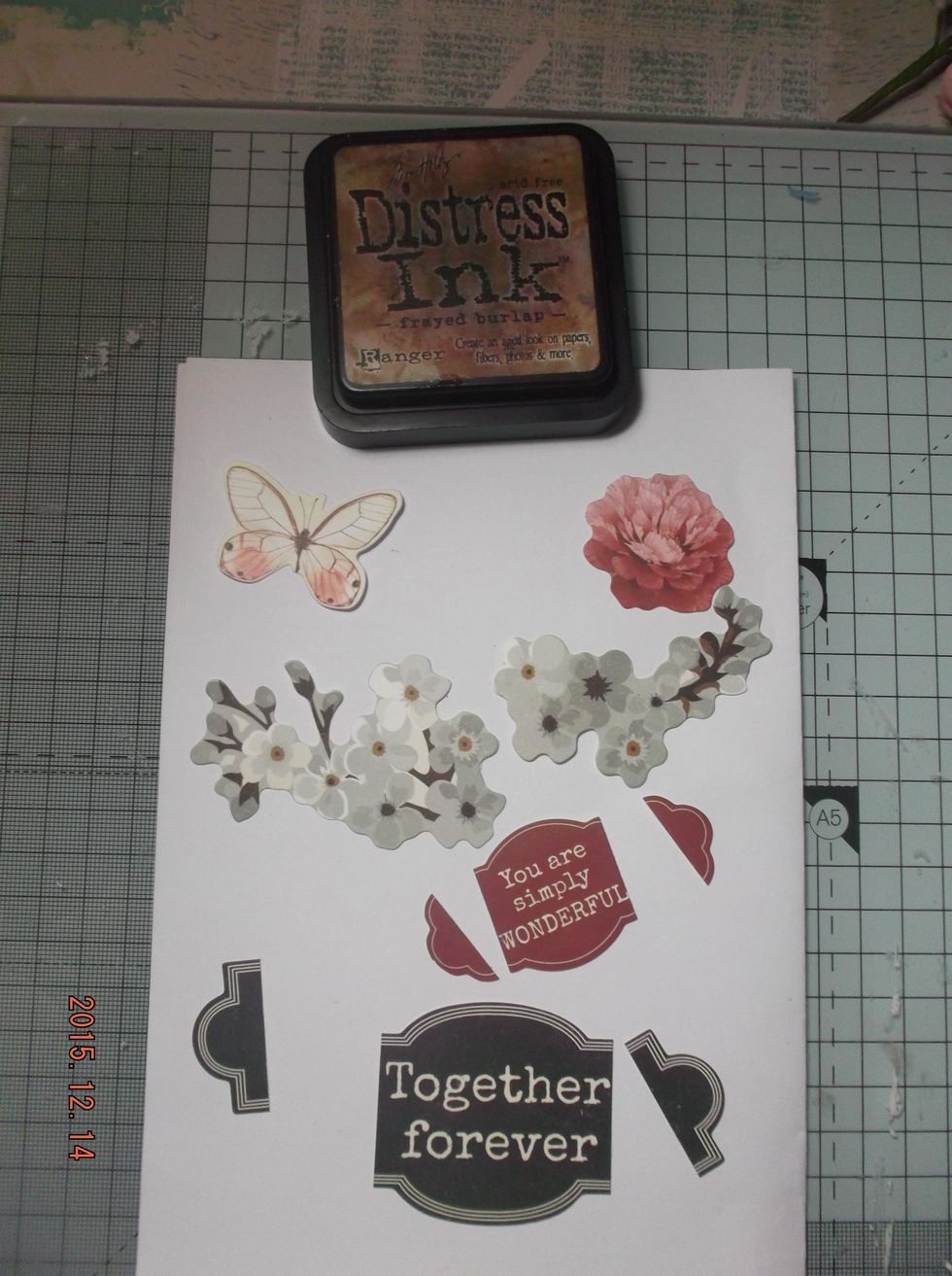 I chose the elements I wanted from the 'collectables'. Some I trimmed as i only wanted the ends. I inked the edges of all my papers and die-cuts with Distress ink Frayed Burlap.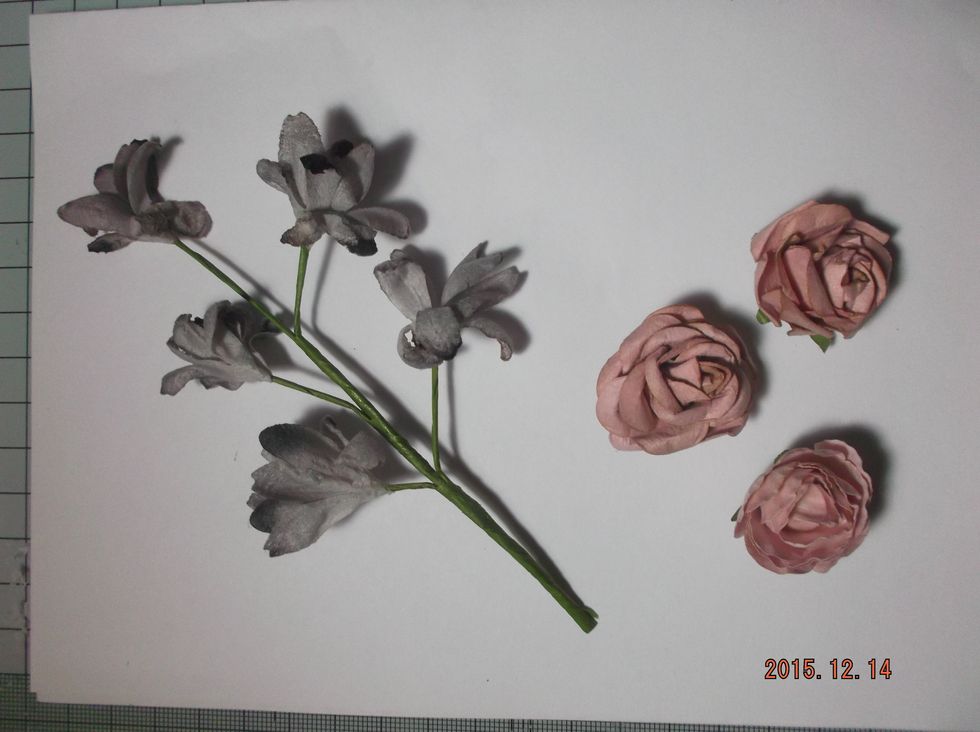 Choose flowers to use.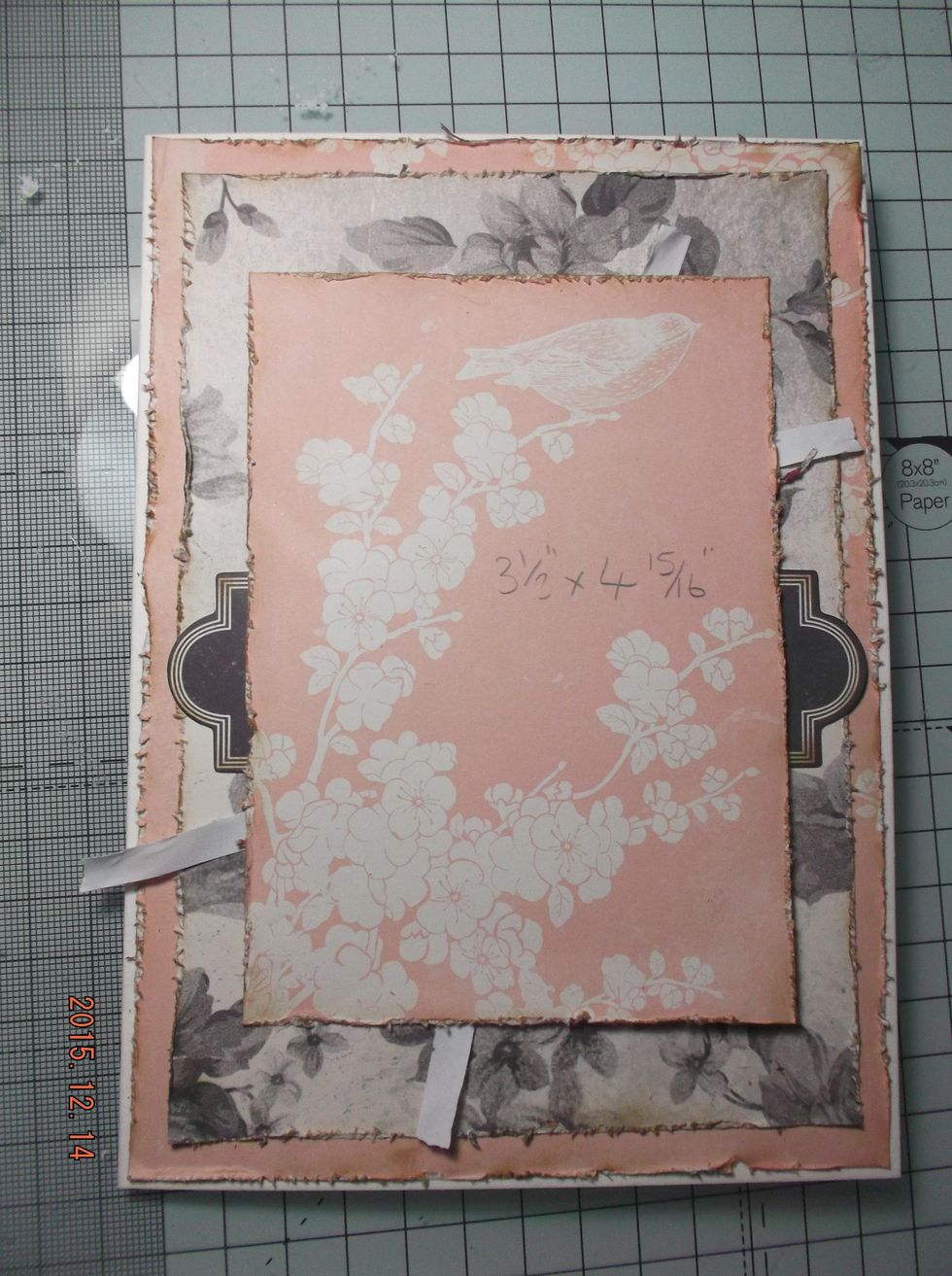 Start to layer up the papers, largest first. Tuck under the matching ends of ephemera.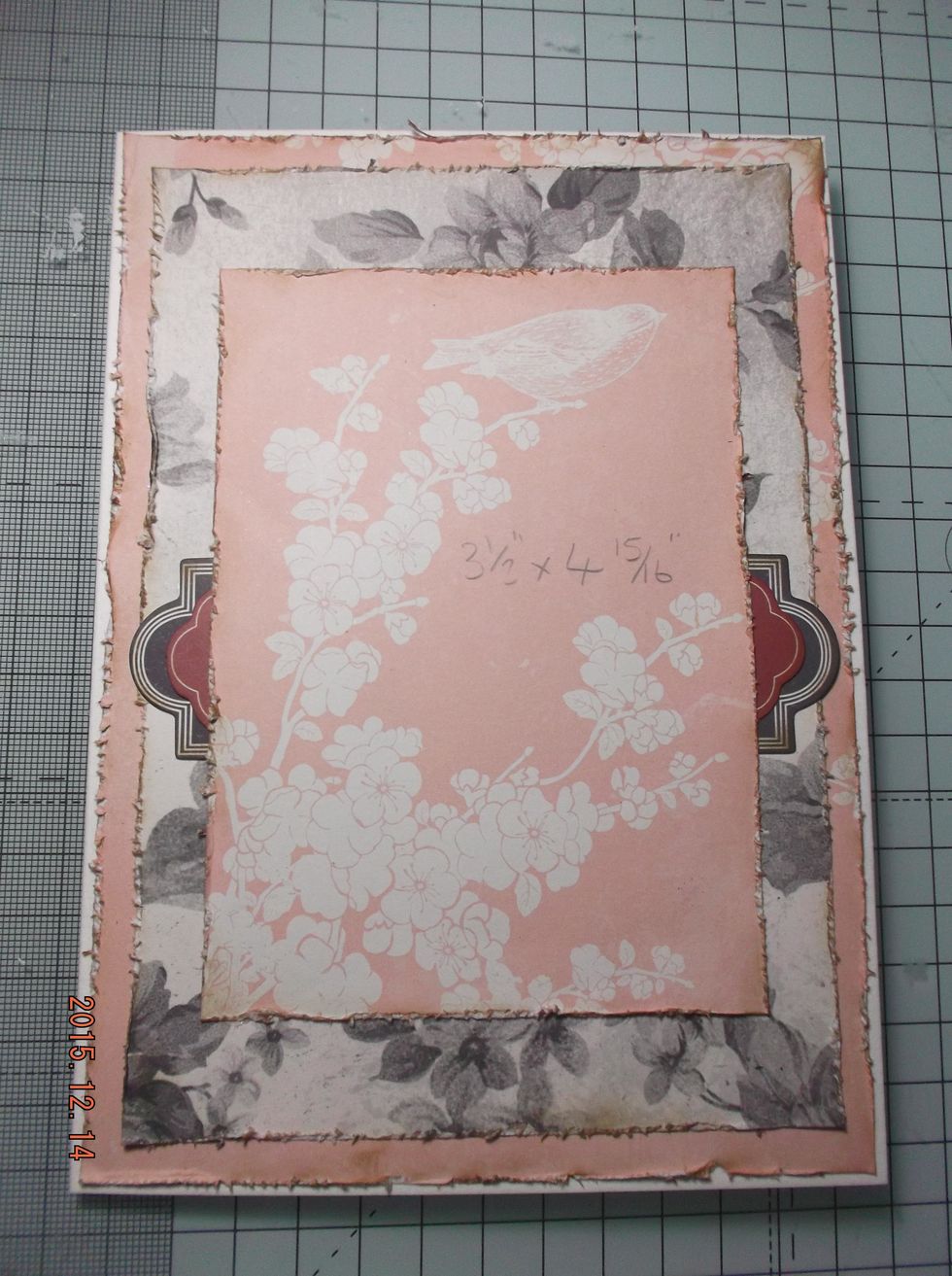 Then add the next layer of ephemera.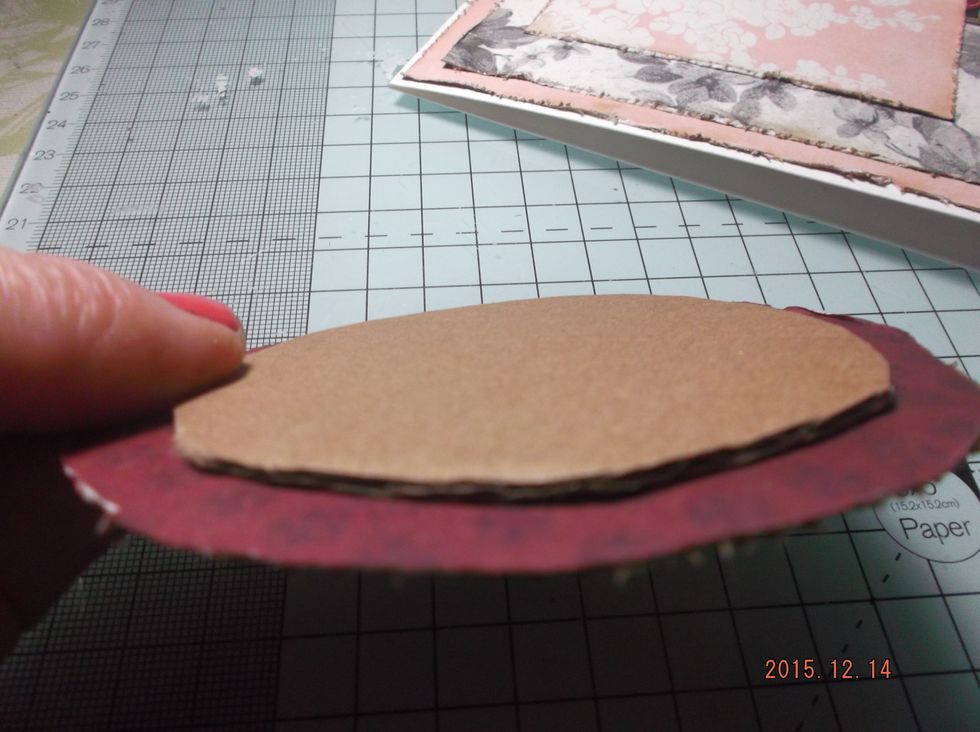 I added a circle of cardboard to the back of my sentiment to add some depth to the card.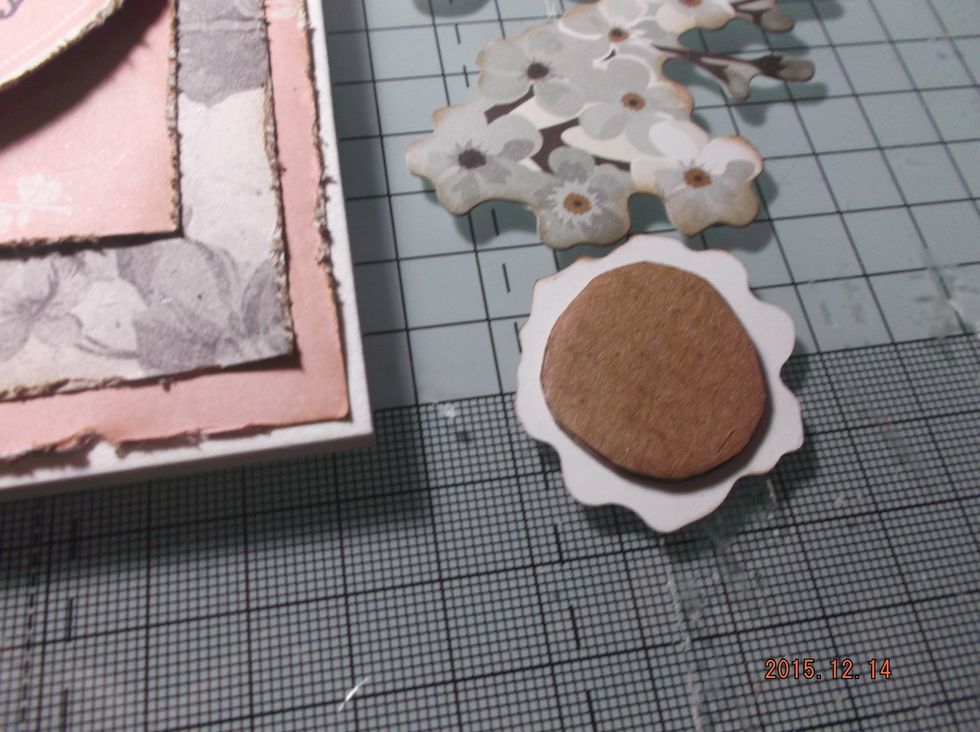 I also added a small circle of cardboard to the back of my rose ephemera from the 'collectables' .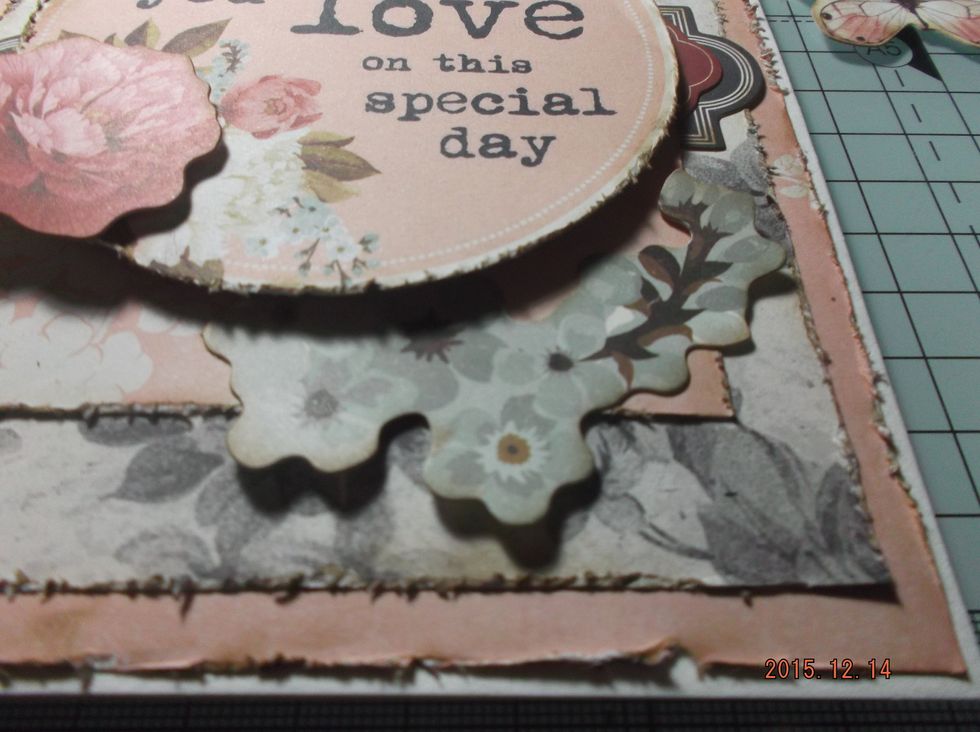 Add the pieces backed with cardboard and then slot under the flower die-cuts.
So this is how it looks so far.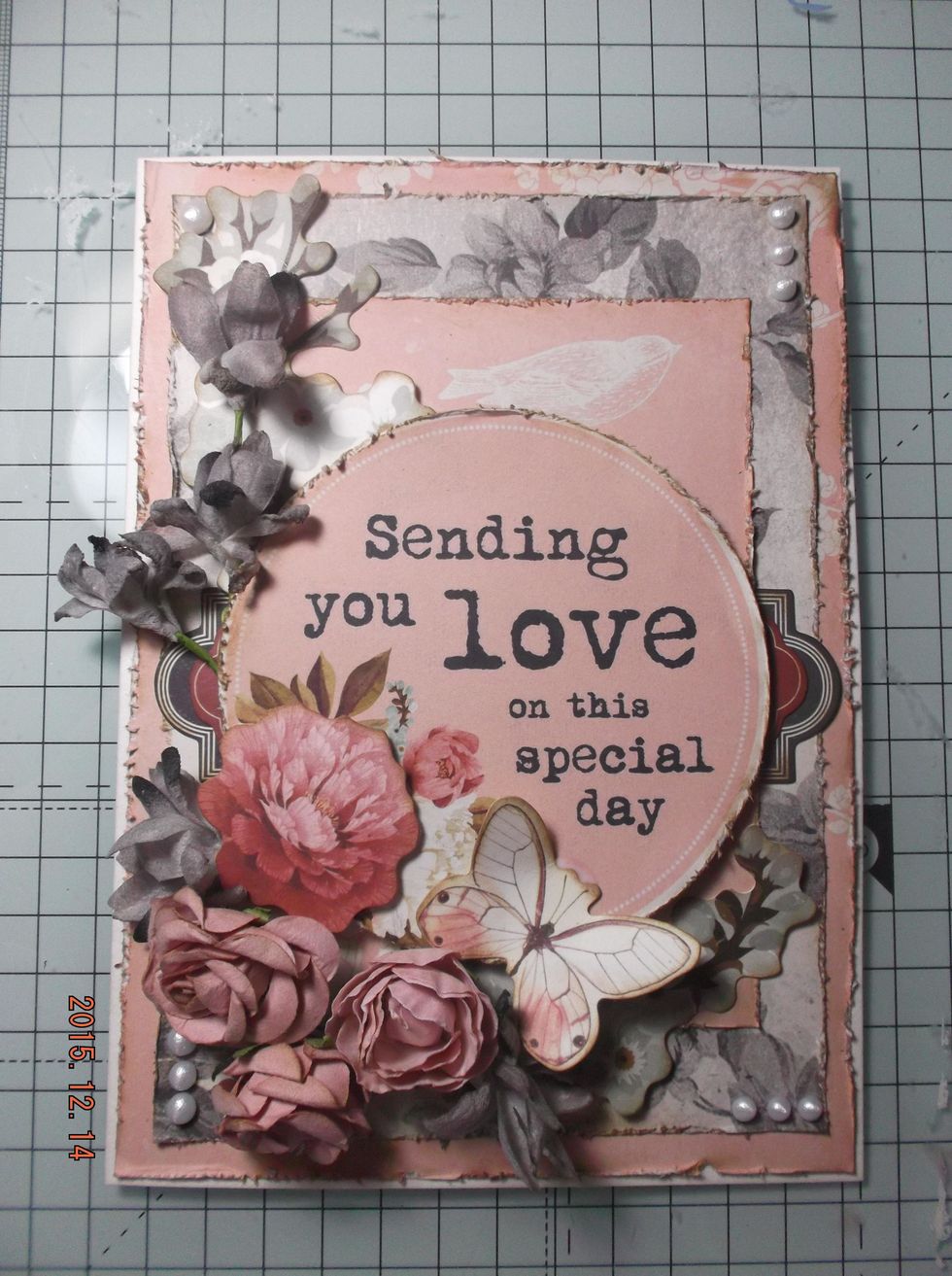 Now I added my flowers. The Petaloo flower spray I trimmed to fit and used the left over flowers else where on the card. I slightly bent and shaped my butterfly and stuck onto card.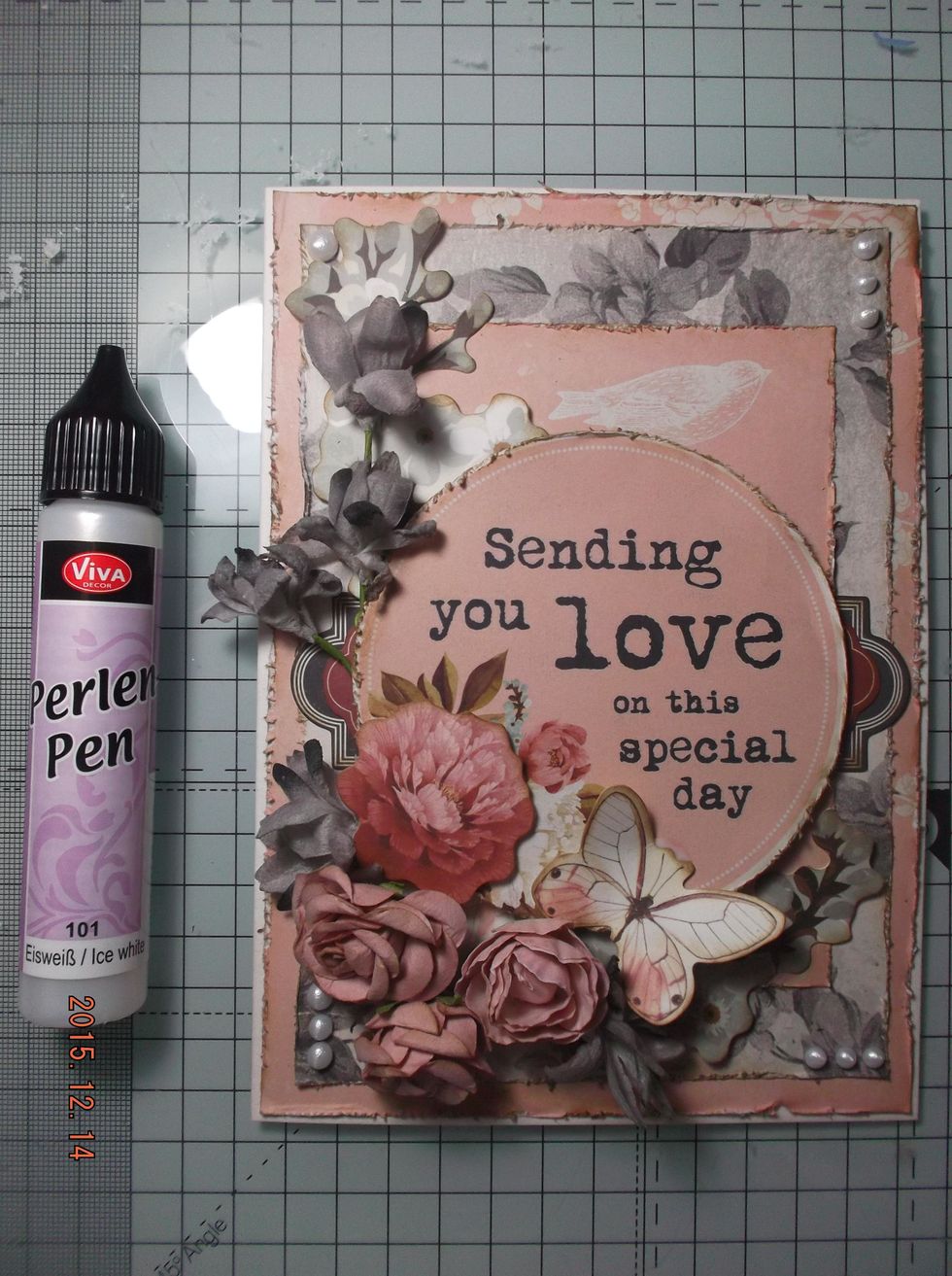 And finally added some pearl dots.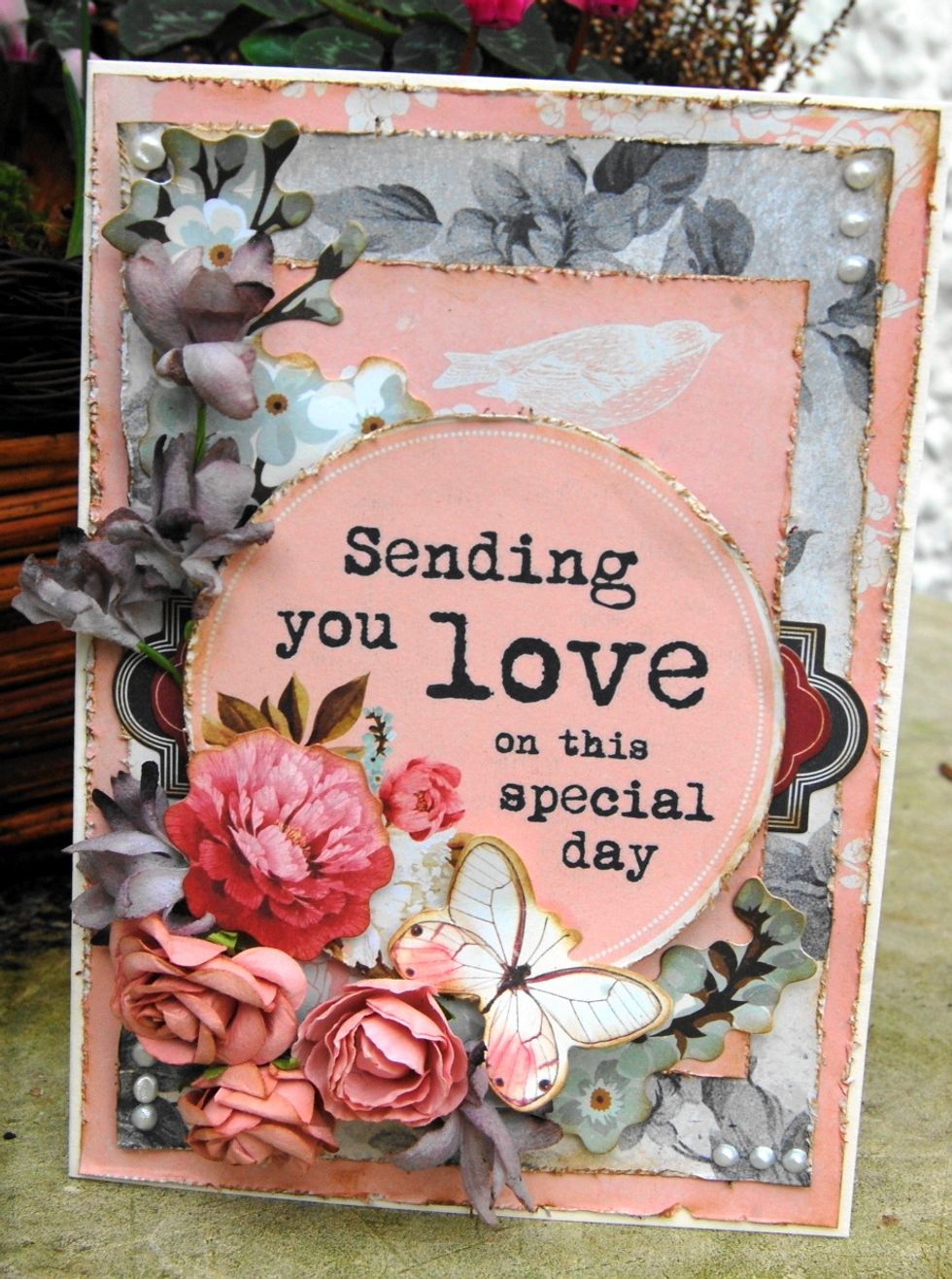 The end result.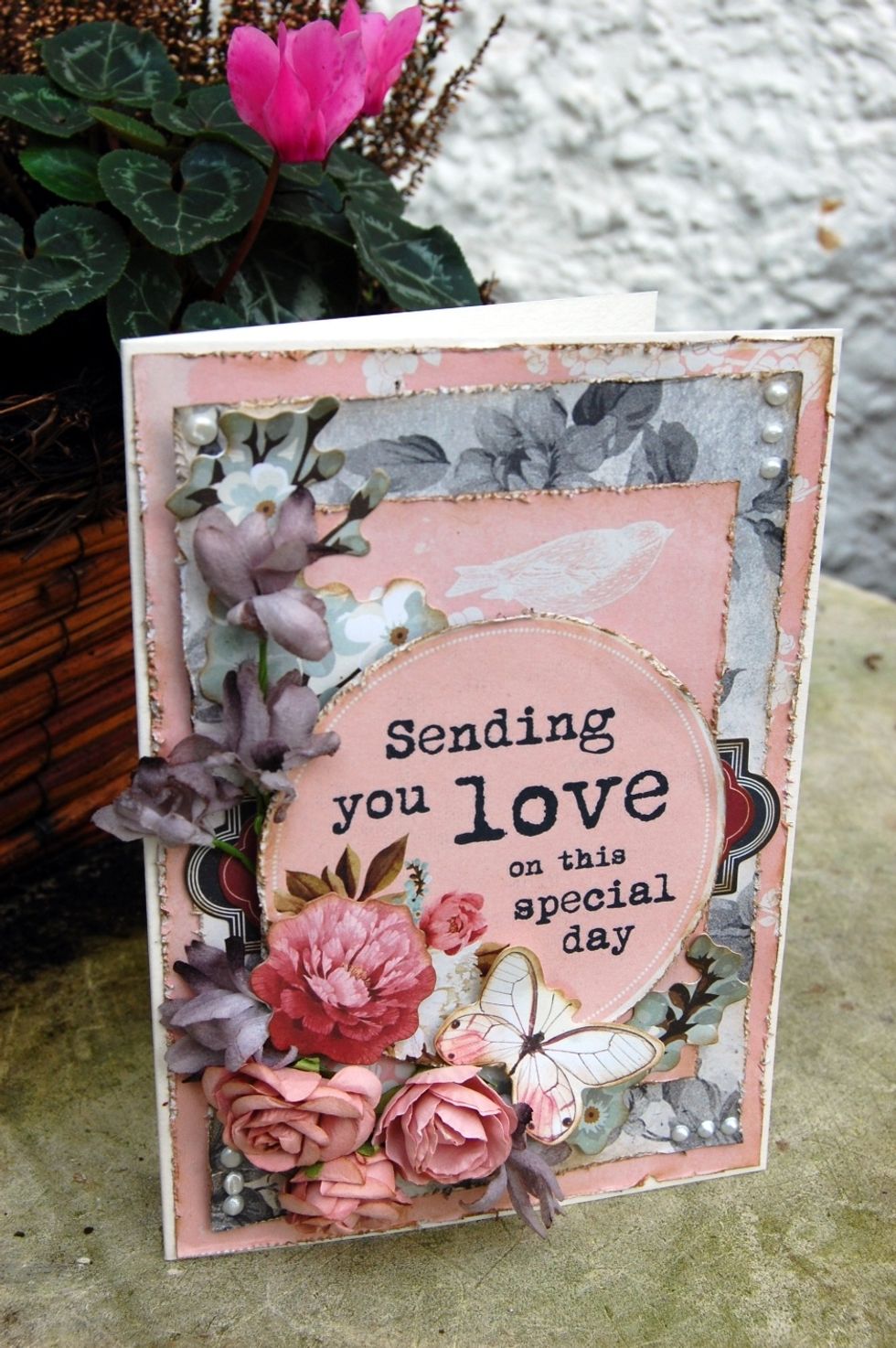 I made my own envelope for this card to allow for the extra space needed to fit my embellished card in!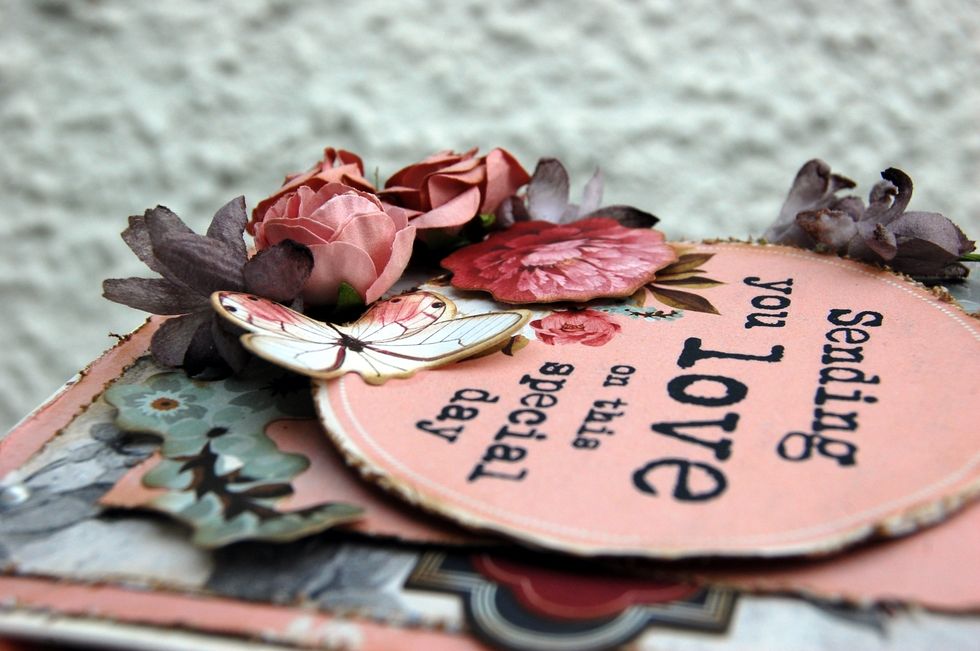 Close up of detail.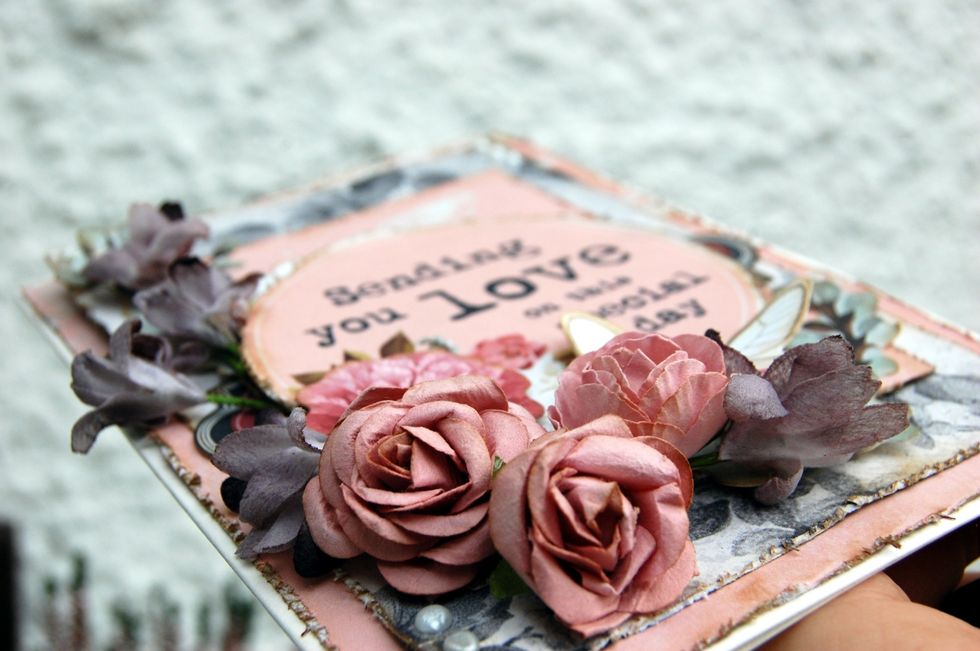 Close up of detail.
1.0 12x12 Kaisercraft Ma Cherie 'Dainty'
1.0 12x12 Kaisercraft Ma Cherie 'Beauty'
12x12 Kaisercraft Ma Cherie 'Frilly'
Kaisercraft Ma Cherie Collectables
Kaisercraft Paper Blooms 'Dusty Pink'
Distress Ink Frayed Burlap
Petaloo Botanial Floral Ephemera Grey
1.0 5x7 white card
Viva Perlen-Pen 'Ice White'
Monmouthshire, United Kingdom