How to make a carbonated water using your penguin
Steps 1-9 are for inserting a new CO2 canister. If your Penguin already has a canister, proceed to step 10!
305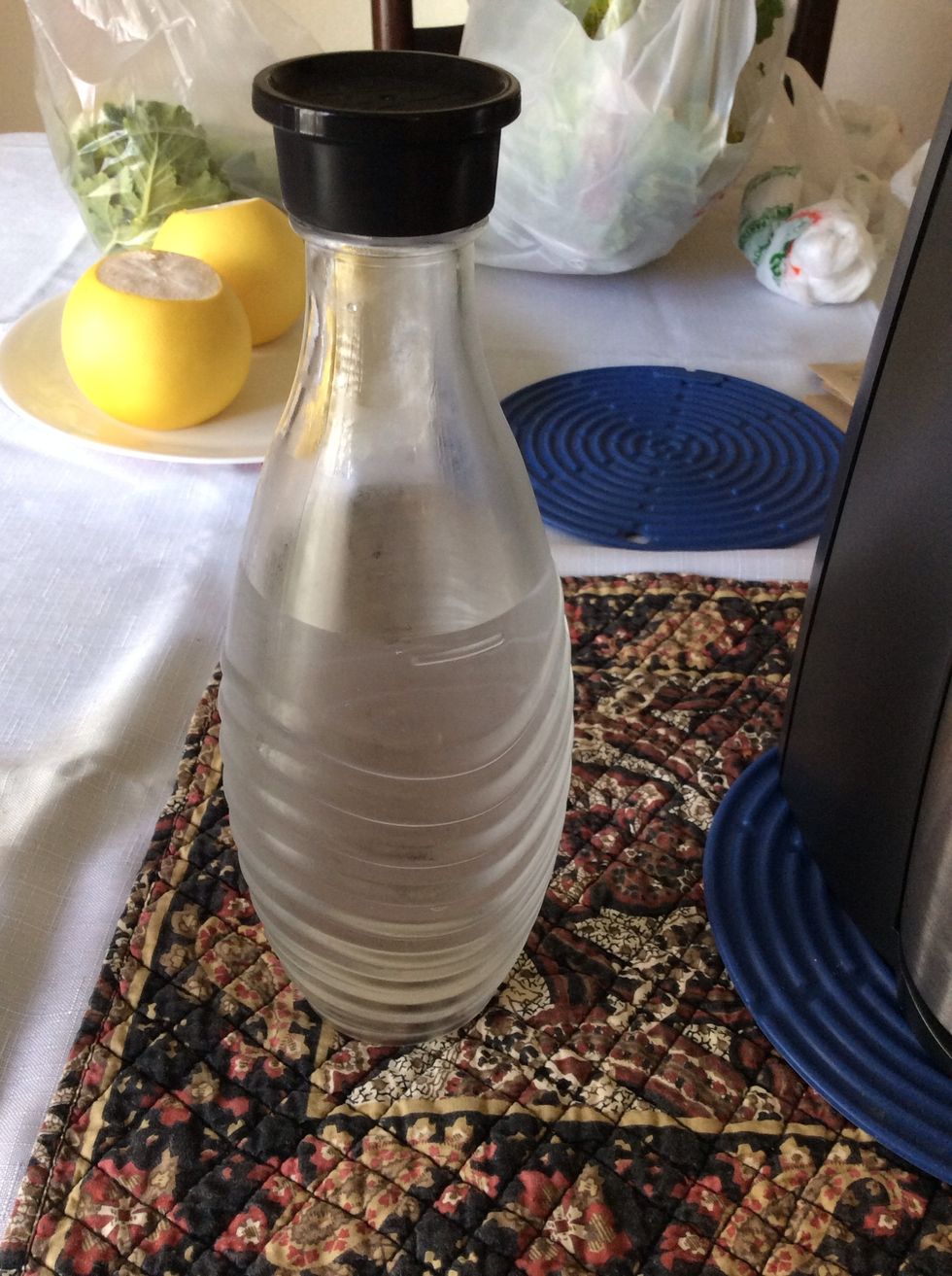 Your Penguin comes with two glass carafes (= bottles). Fill both with filtered water -- just to the line, as shown. Cold water holds carbonation best, so refrigerate your carafes before carbonating.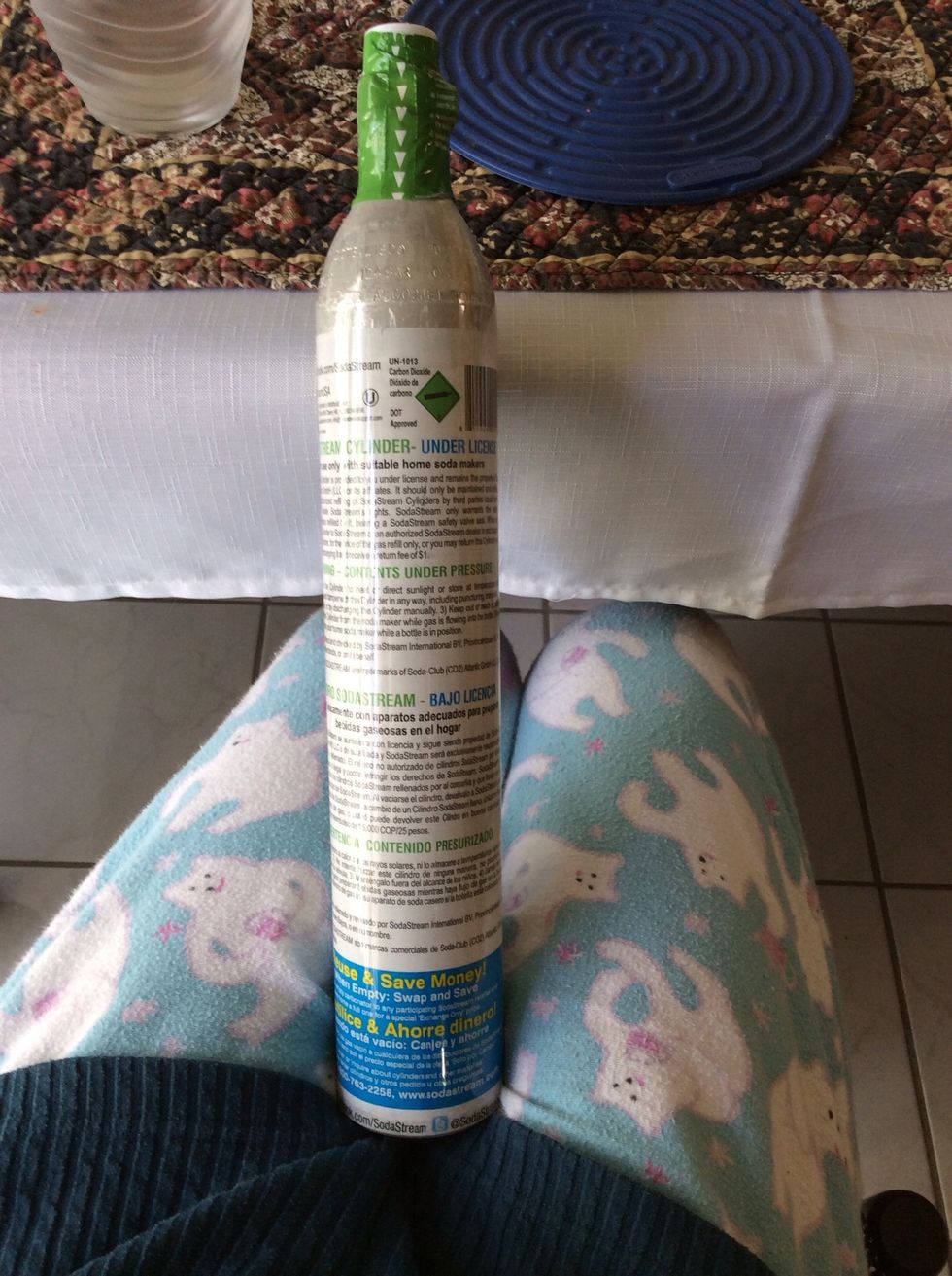 This is the CO2 canister. It will carbonate many carafes (= bottles) of water before you have to get it refilled. (Williams-Sonoma will refill your empty canister.)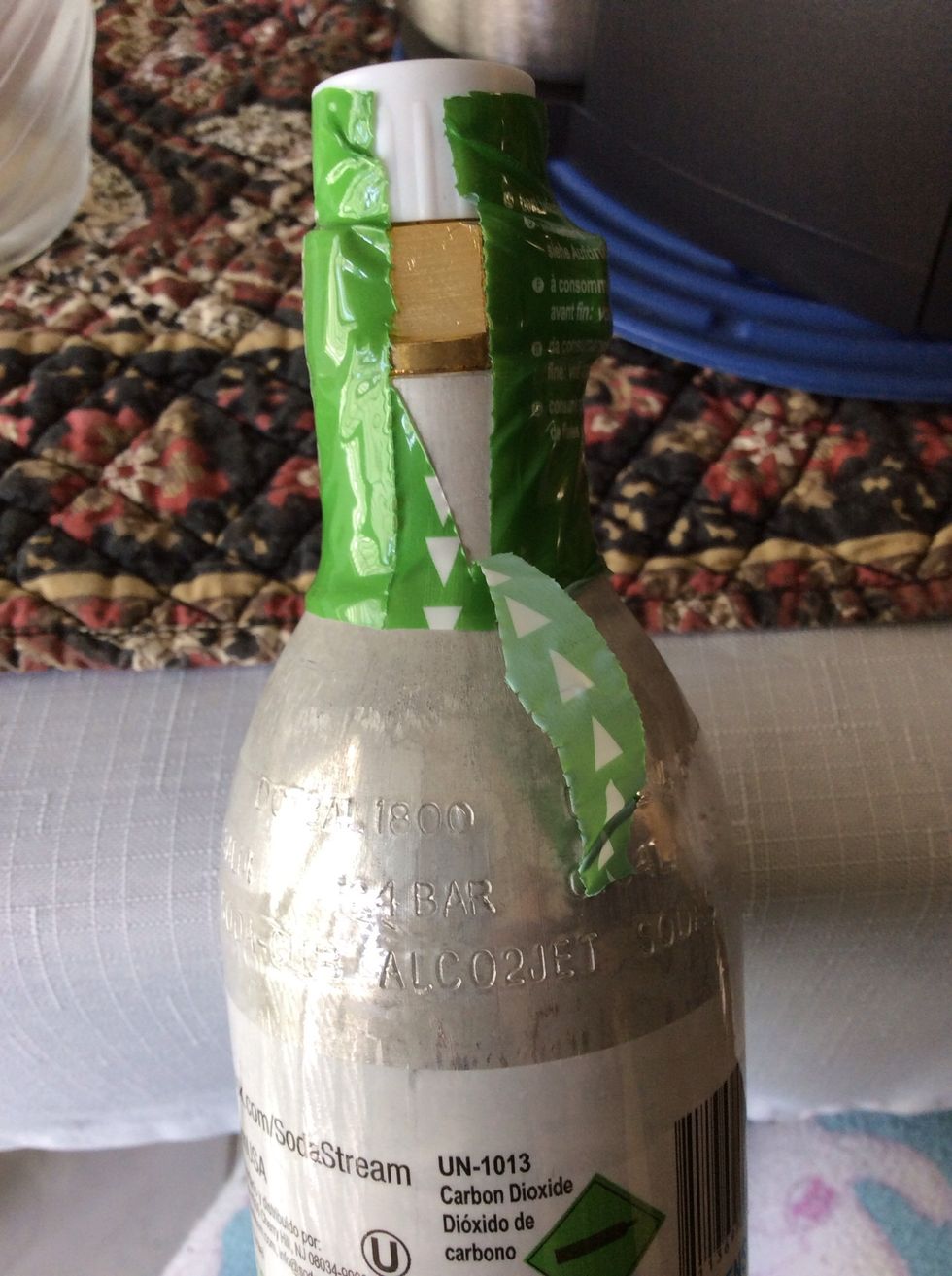 To install a new CO2 canister, follow steps 3 through 9. If canister is already installed, proceed to step 10. Unwrap the label on the CO2 canister and discard it. Unscrew white cap, as shown next.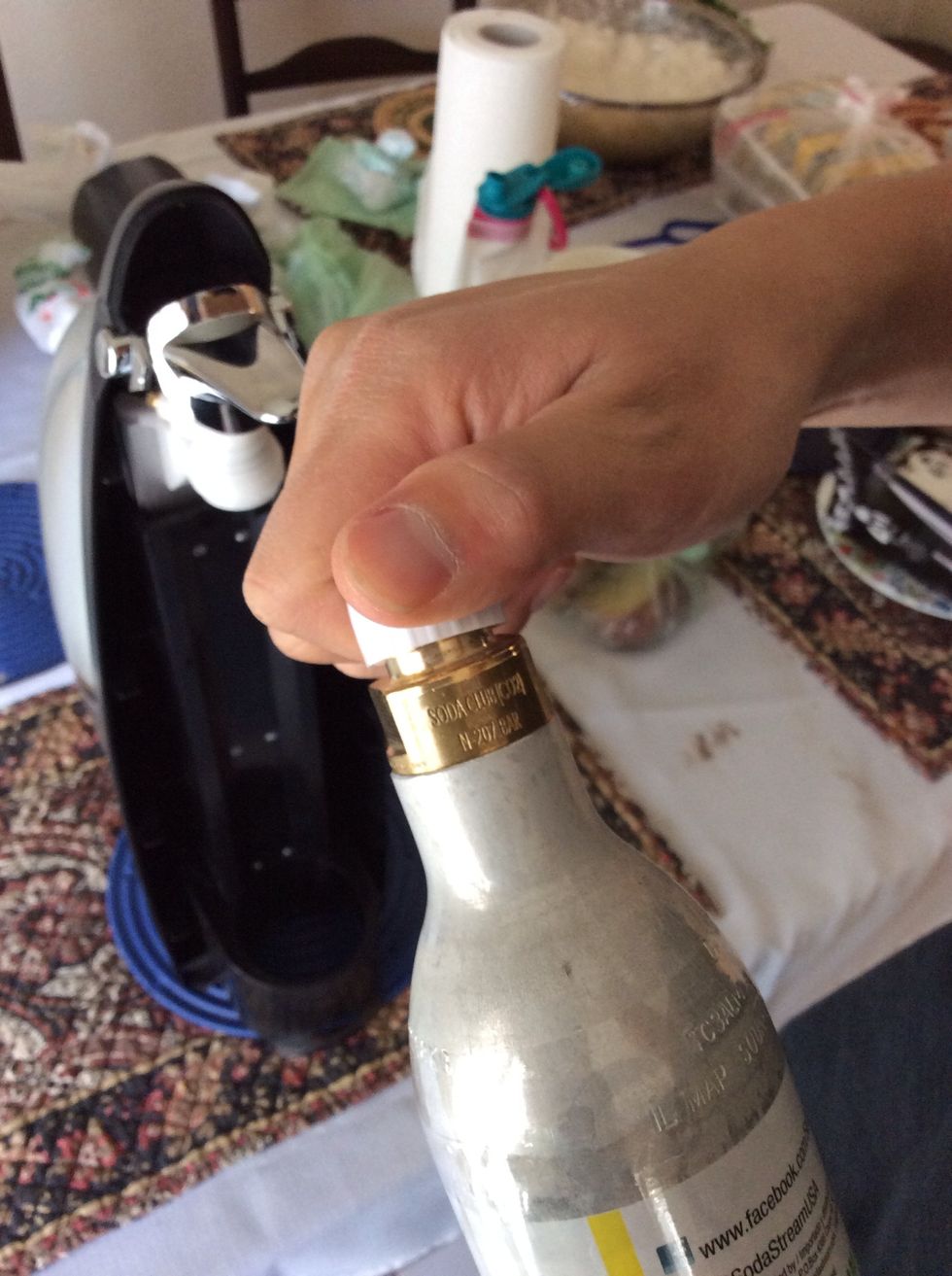 Unscrew the cap on top of the CO2 canister. Save this cap and put it back onto the empty canister before bringing it in to Williams-Sonoma for a refill. (This costs $30, I believe.)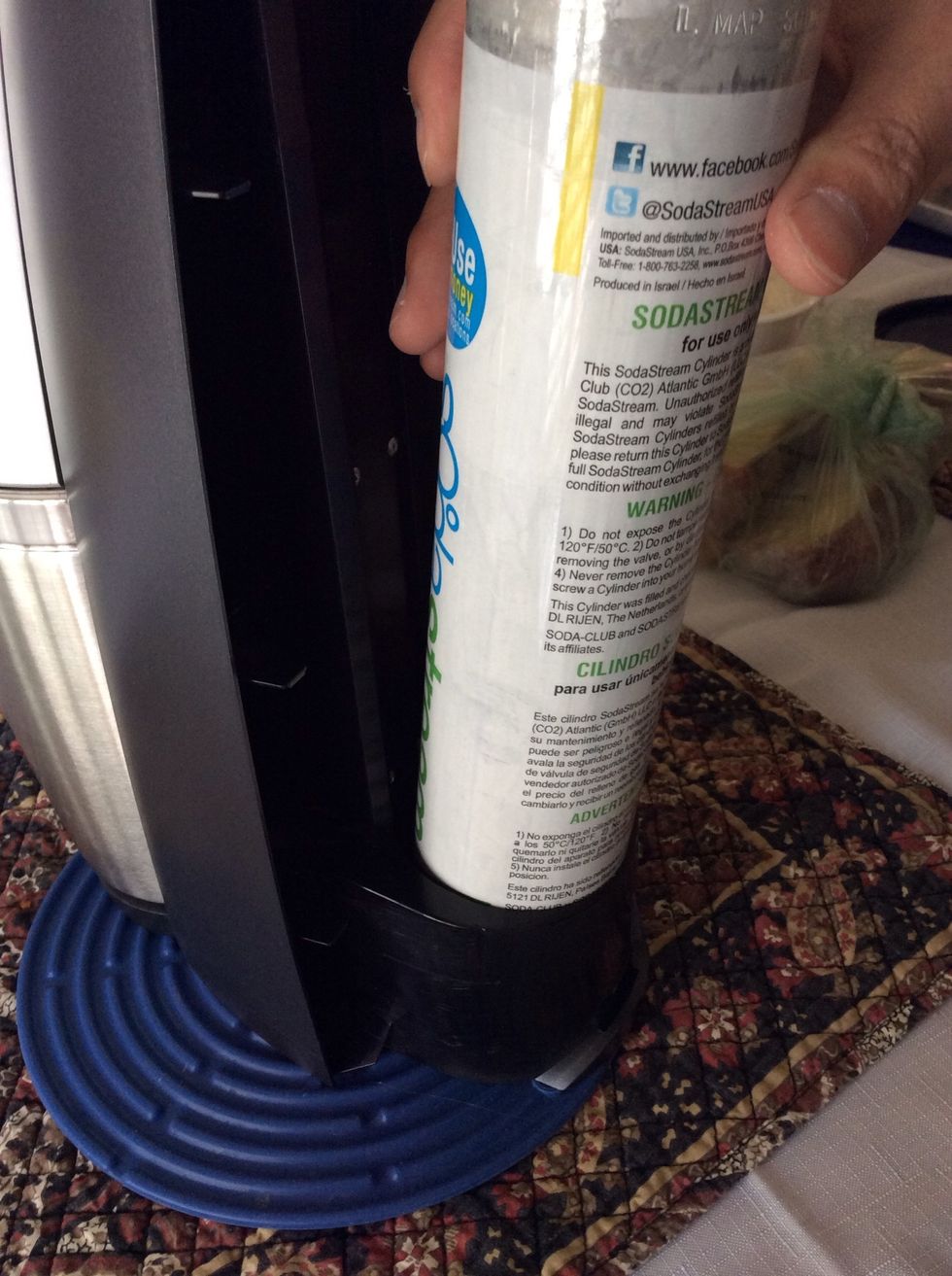 Insert canister into hole. (Note that there is nothing underneath the canister when the cover is off.)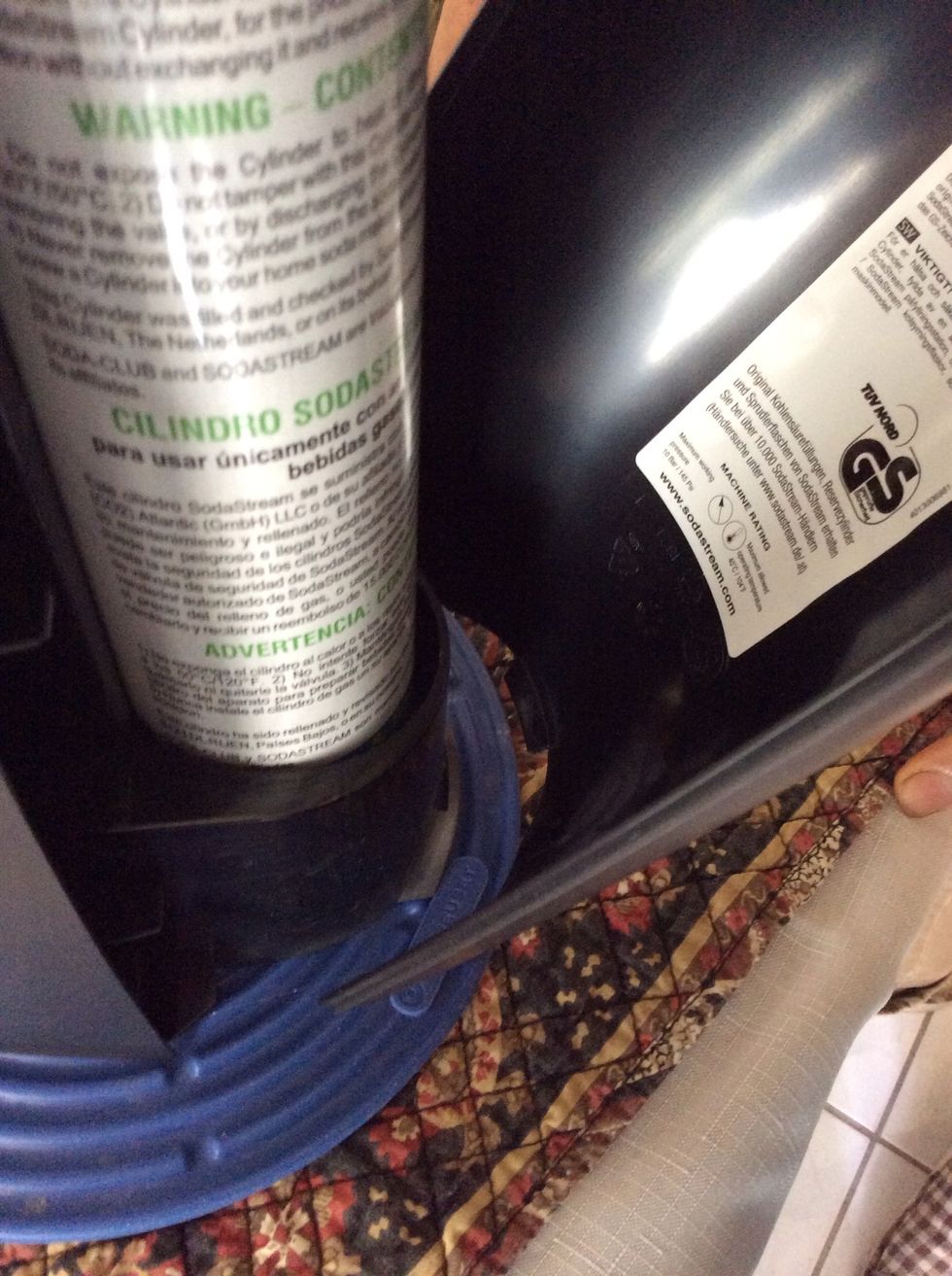 Replace cover by inserting the tab at the bottom into the slot, then pushing the cover shut, as shown in the next photo.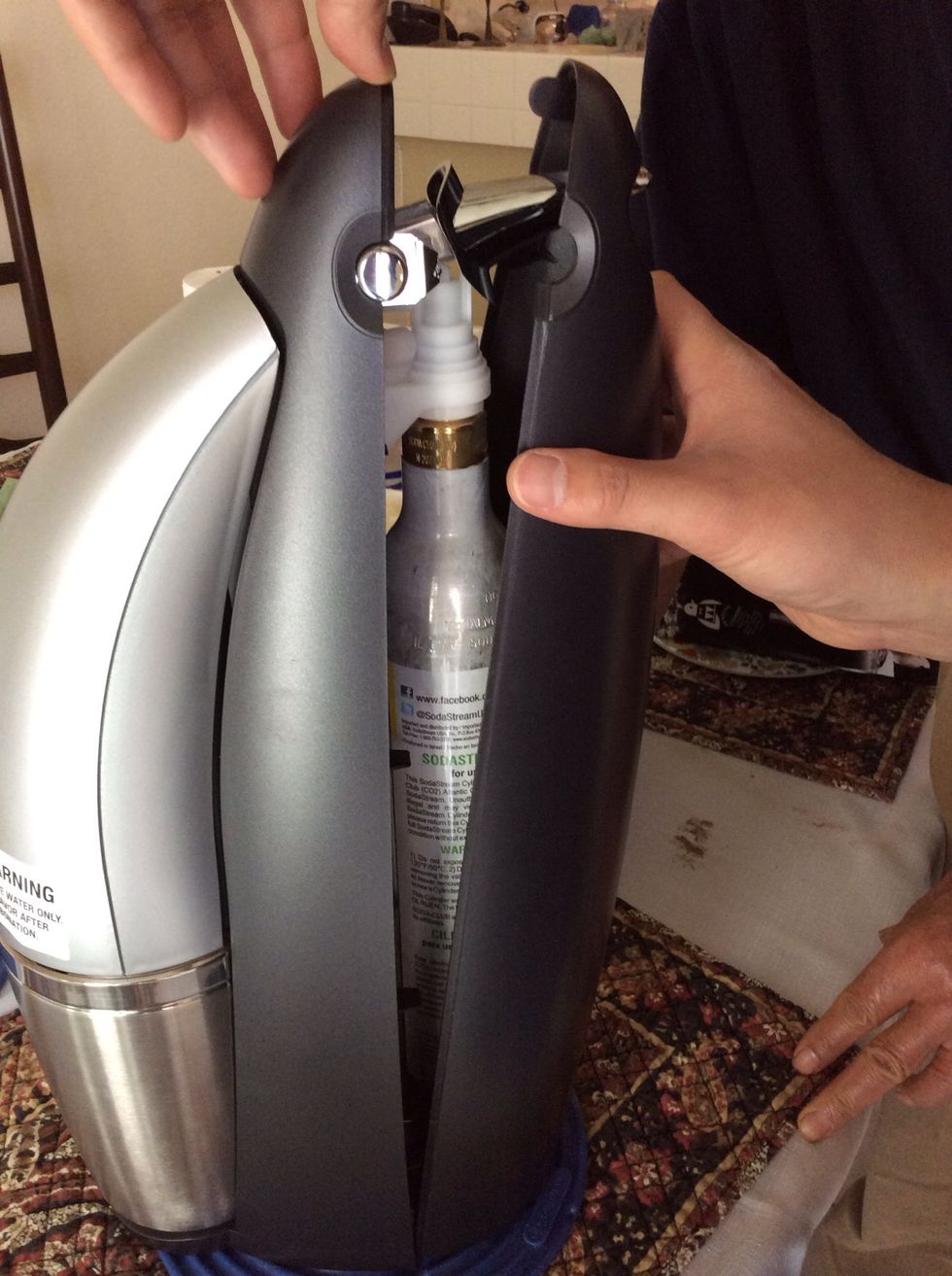 Now you're ready to insert the bottle into the Penguin to carbonate the water. First, unscrew the cap from the bottle. Set cap aside, then go to the next step for a video demonstration.
Slide the open bottle into the exposed bottle receptacle. Then, push the receptacle forward and hold it in place while sliding the top down. Lock the bottle by sliding latch to the left.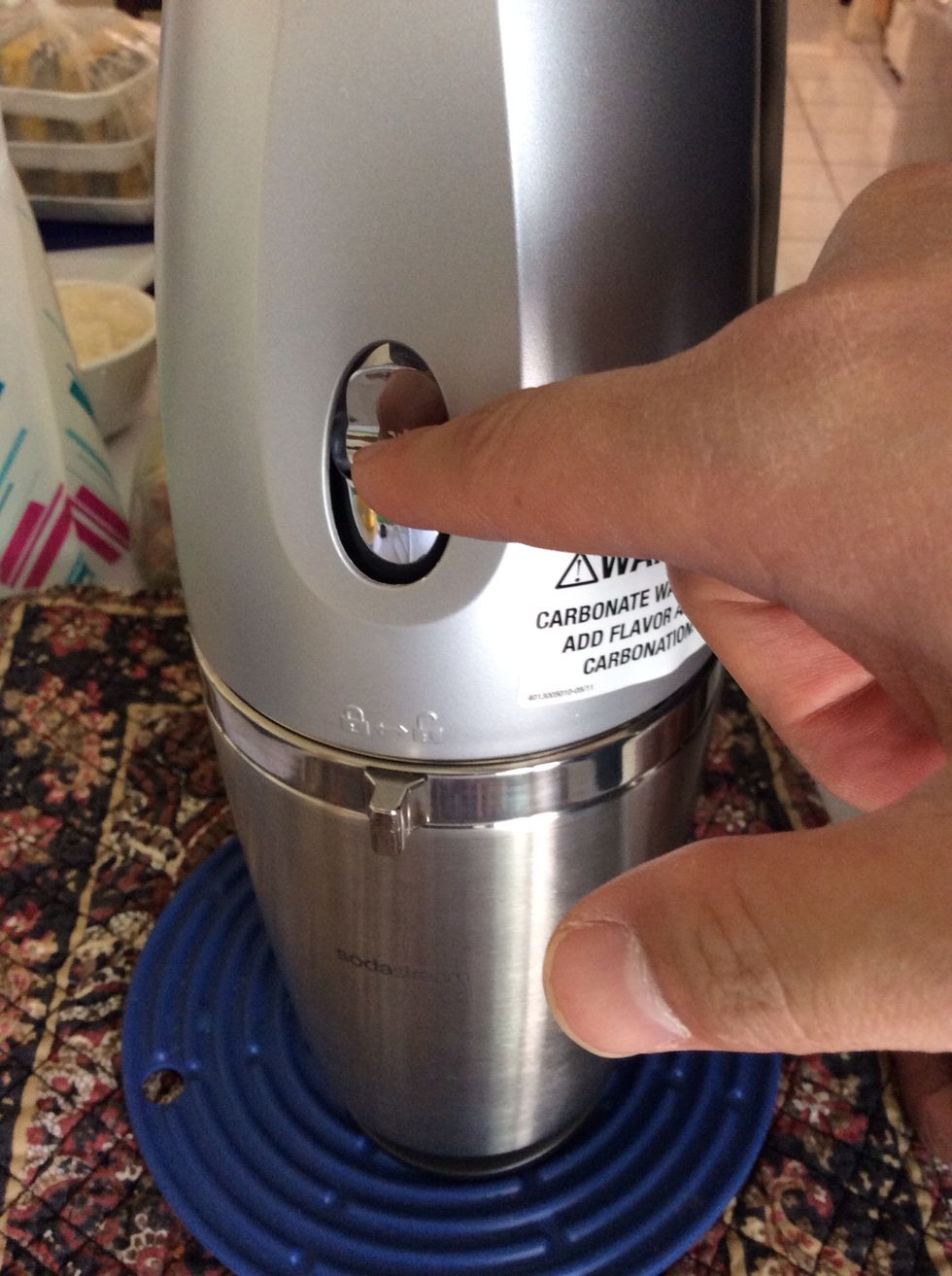 Before opening the Penguin to retrieve your bottle, press the release button until you hear a sharp hissing sound. That will release any excess carbonation.
Retrieve bottle in the same manner that you put the bottle in. Enjoy the water now, or refrigerate for later. Make sure to screw cap tightly onto the bottle so that the water can stay fizzy longer.
Always keep the second bottle filled with filtered water and in the refrigerator so that you can carbonate it as soon as the first one is empty.
Every now and then, clean the carafes with warm soapy water. Never freeze nor put boiling water into the carafes!
1.0 Carafe filled with filtered water
1.0 CO2 cartridge (if not already installed)
Jessica Kim
My informal guides will mostly be to help my mom use her kitchen gadgets & appliances. If they help you, too, great!