How to make a canvas "create" with art anthology
Make a Canvas "Create" With Art Anthology
30
Start with handmade canvas and Flea Market Finds.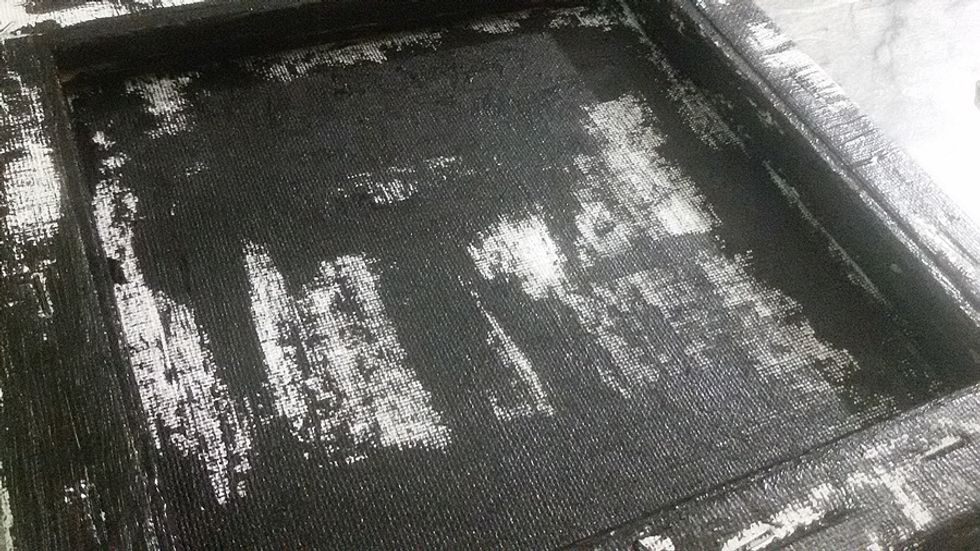 Paint it with black gesso. Don't cover all the surface.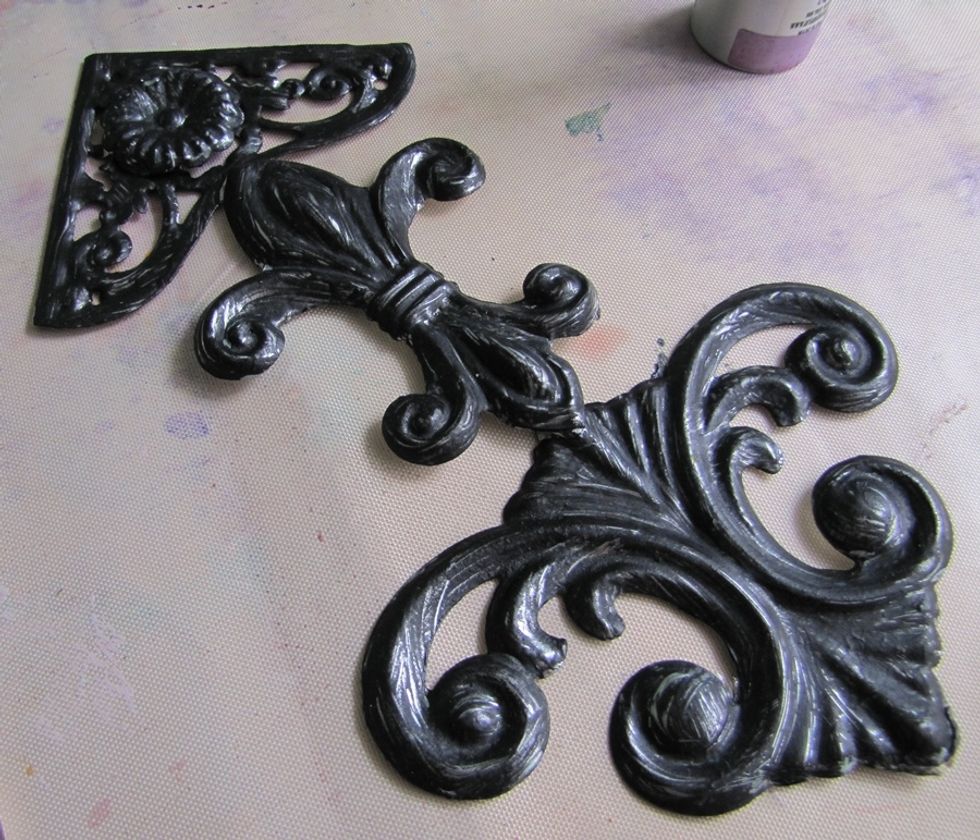 Cover also Flea Market Finds and glue it all to create some kind of embellishssment. Fits all to the canvas.
Create some texture with Squared Stencil.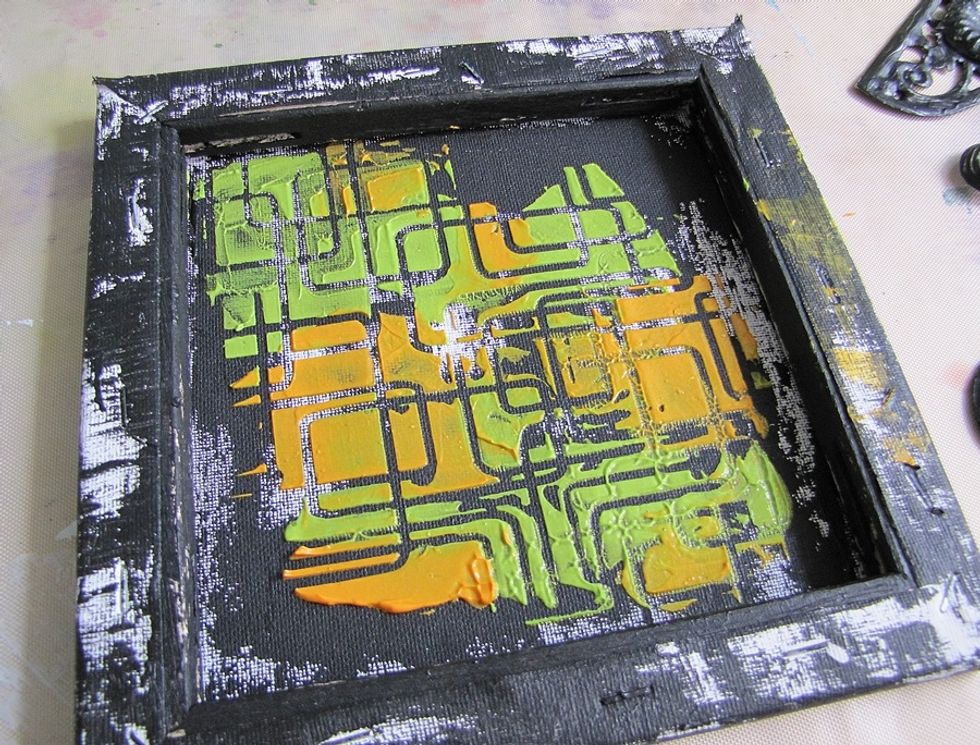 Using Limeaid and Mayan Gold velvets.
Spray some part of frame with Wild Orchid.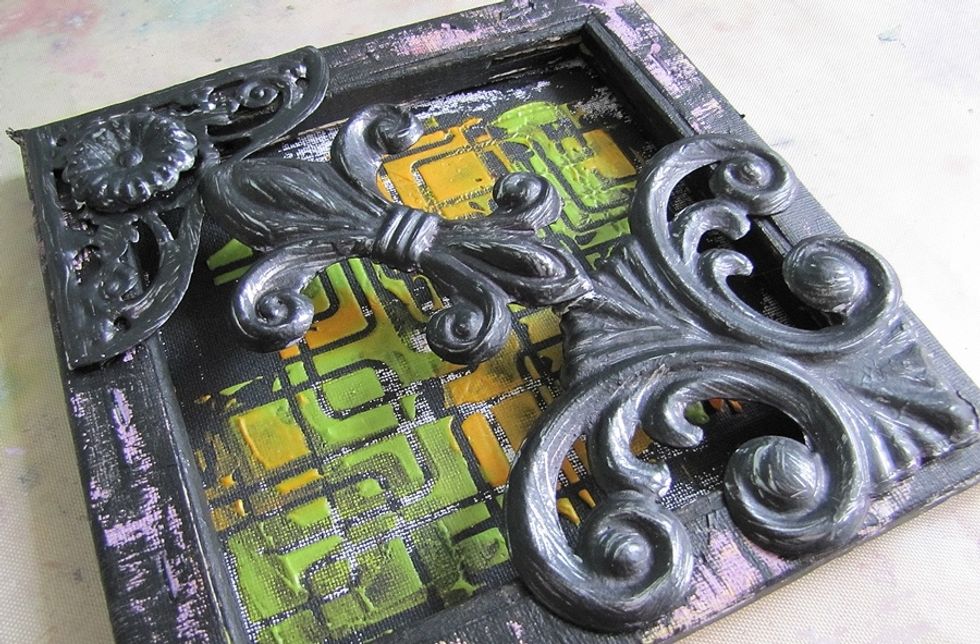 Put prepared embellishment on the canvas. Glue it.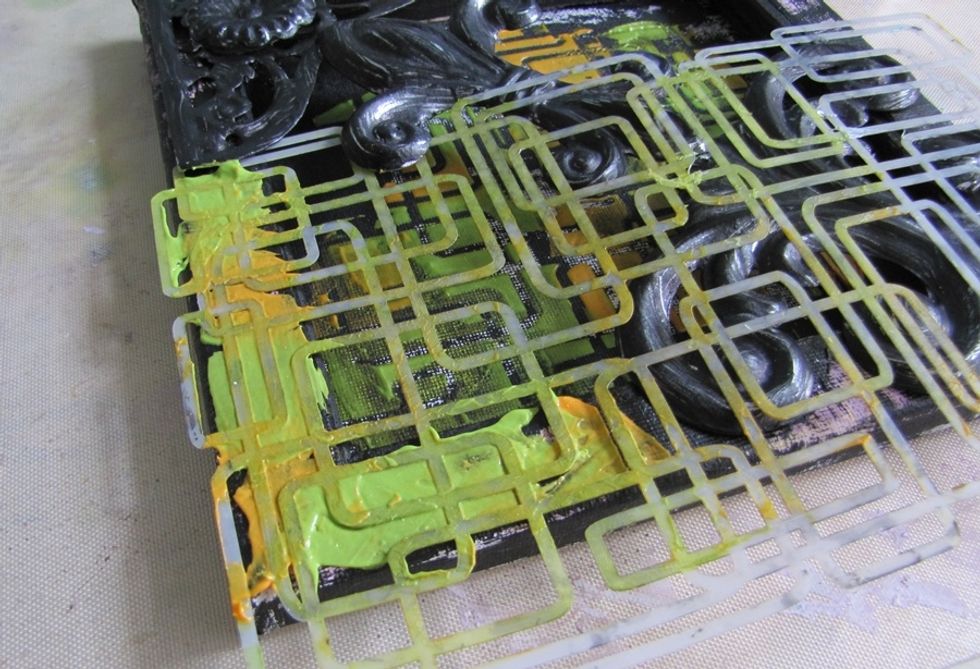 Create more texture on the frame. Using the same paints and stencil.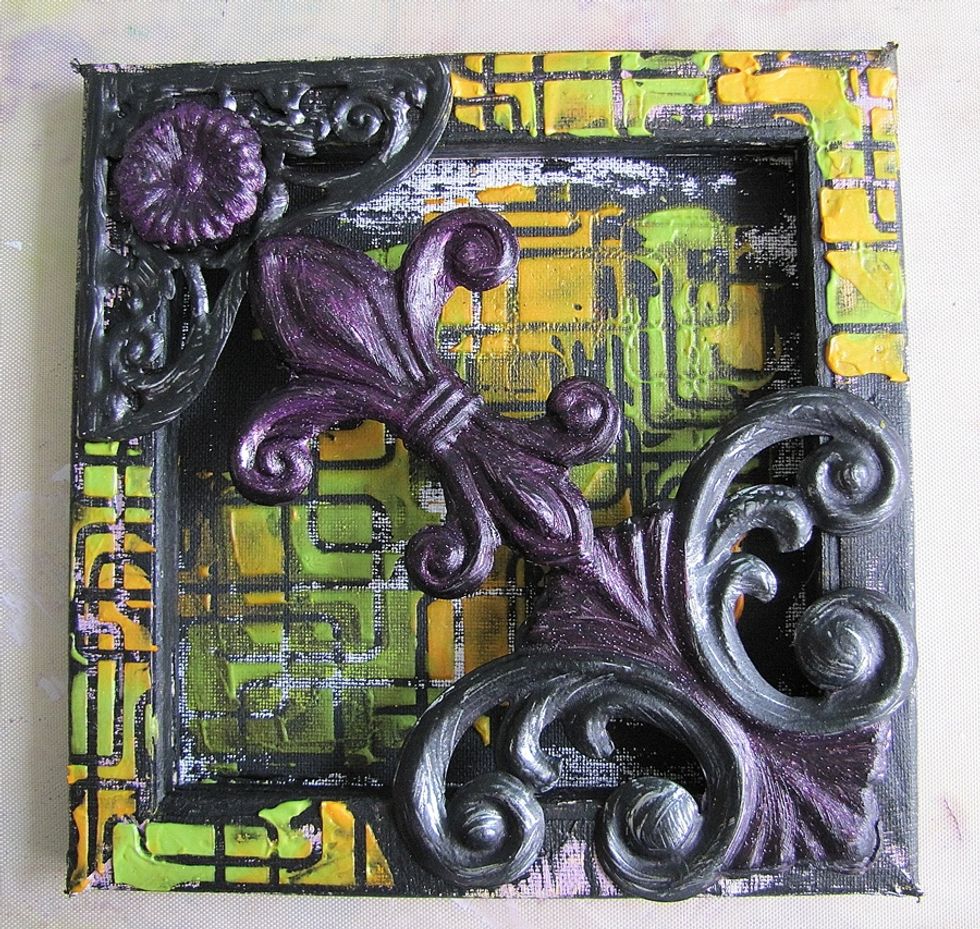 Add more color with Imperial sorbet.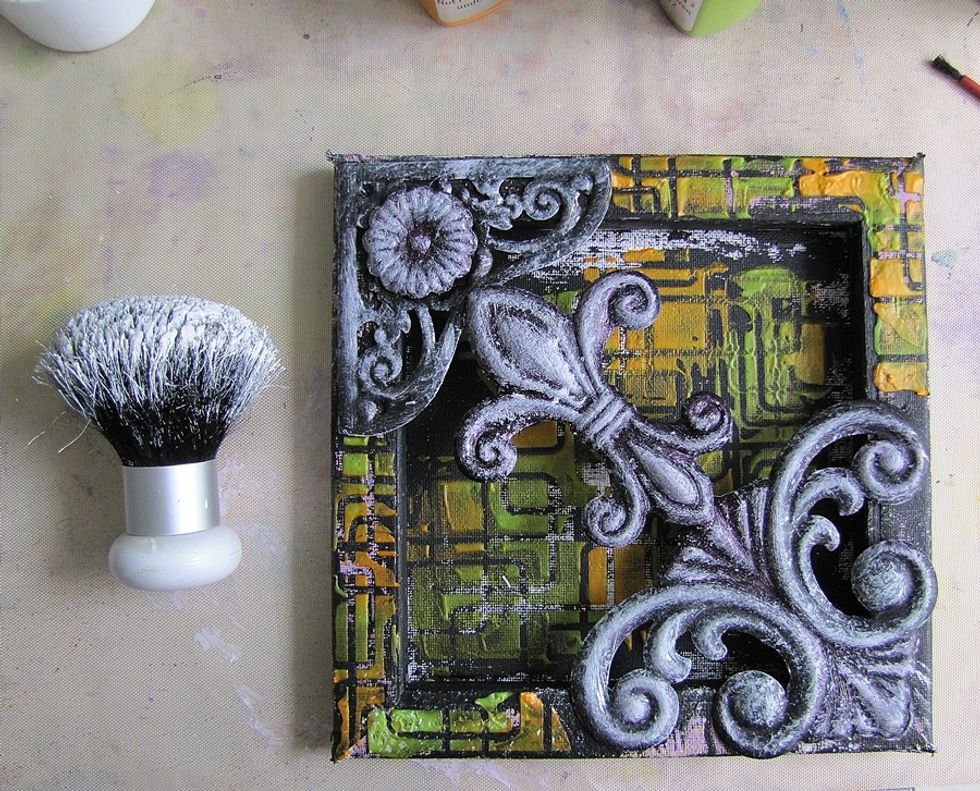 Dry brush paint with gesso.
Again a little bit of Imperial.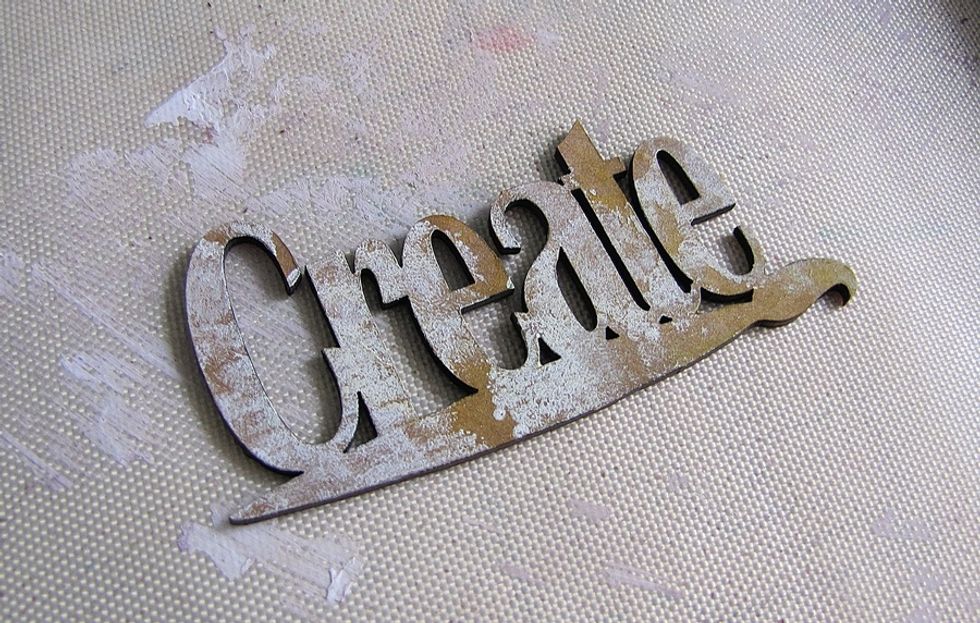 Prepare the tittle. Melissa Frances chipboard painted of gesso.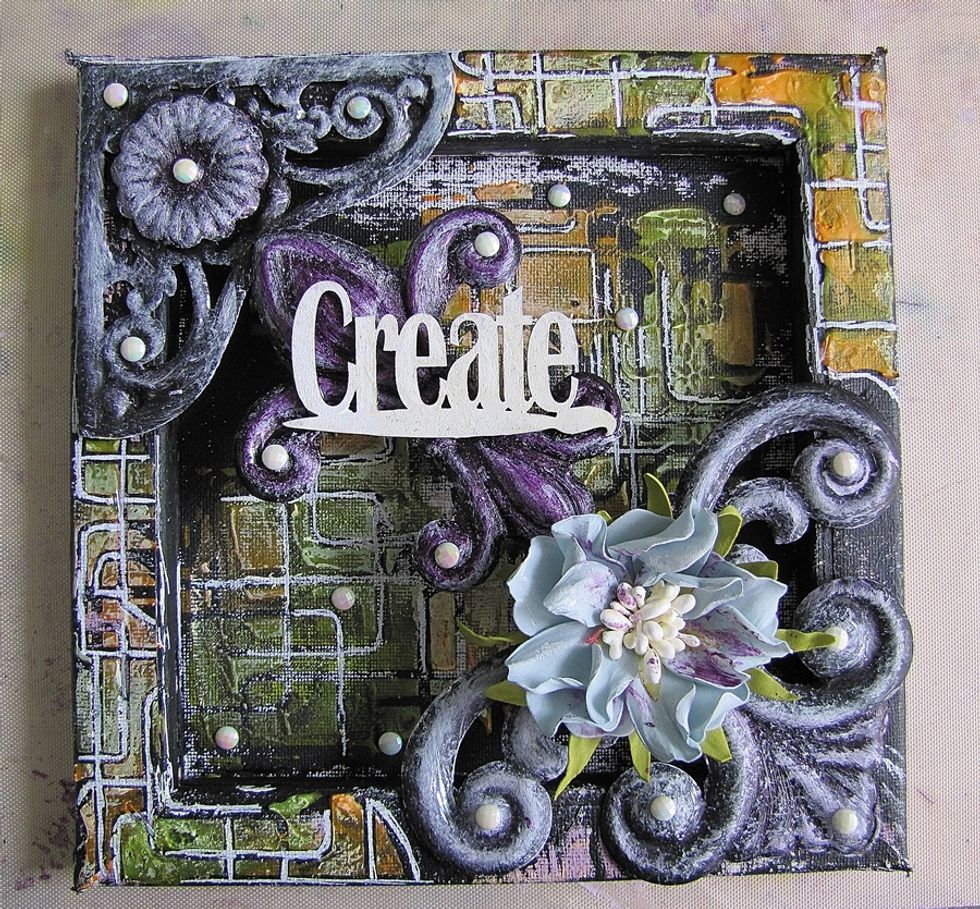 Add all embellishsments and some doodling with white sharpie.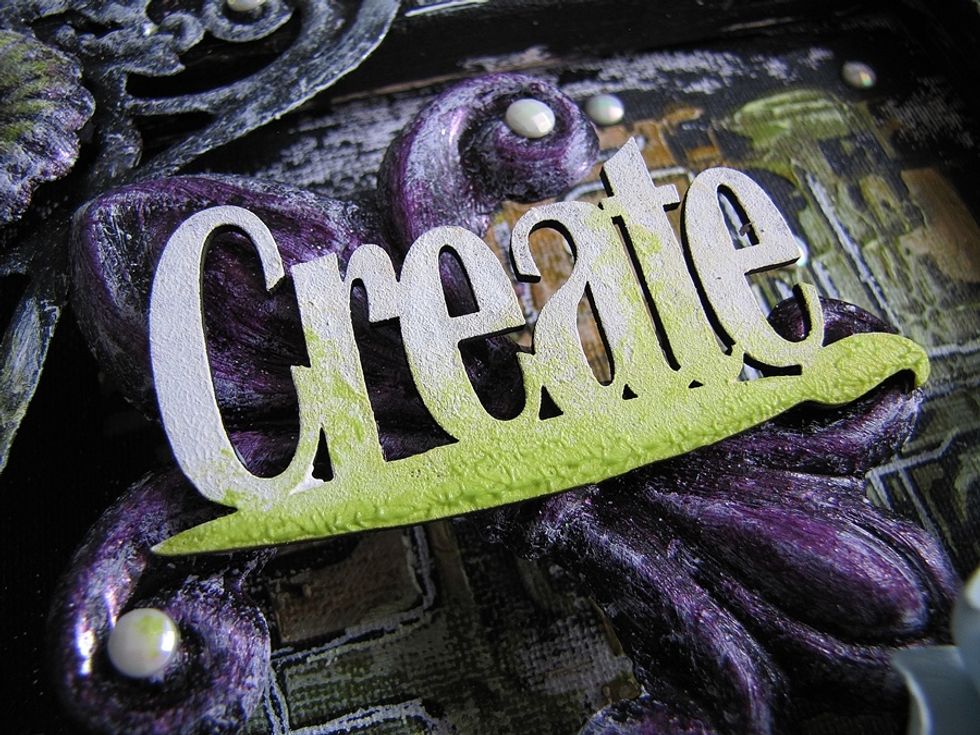 Touch of Limeaid...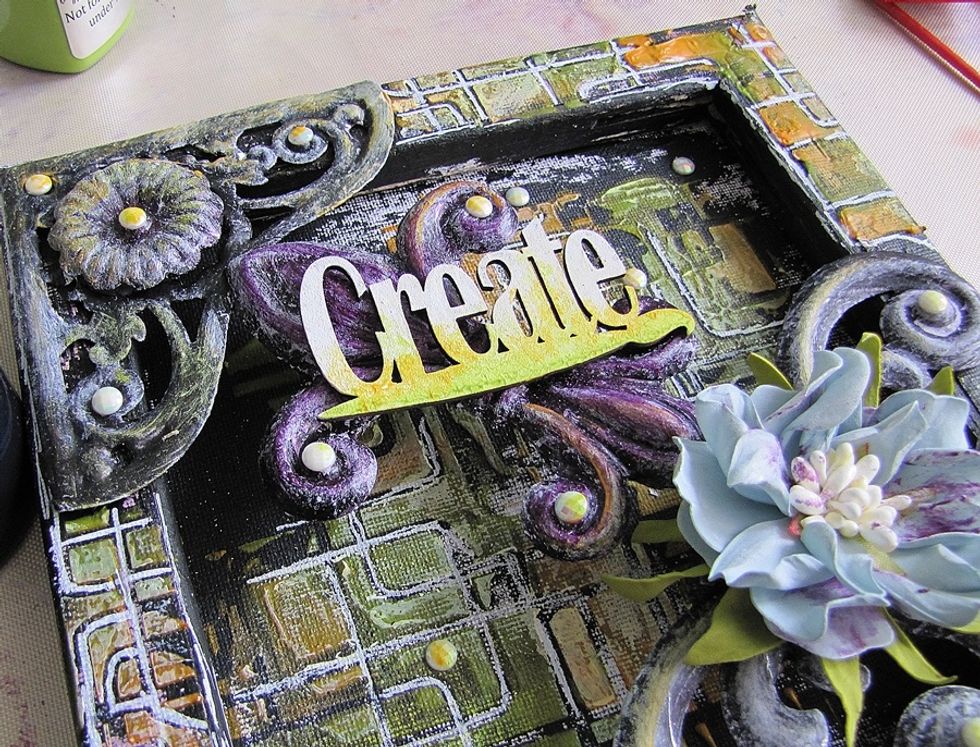 And Mayan Gold.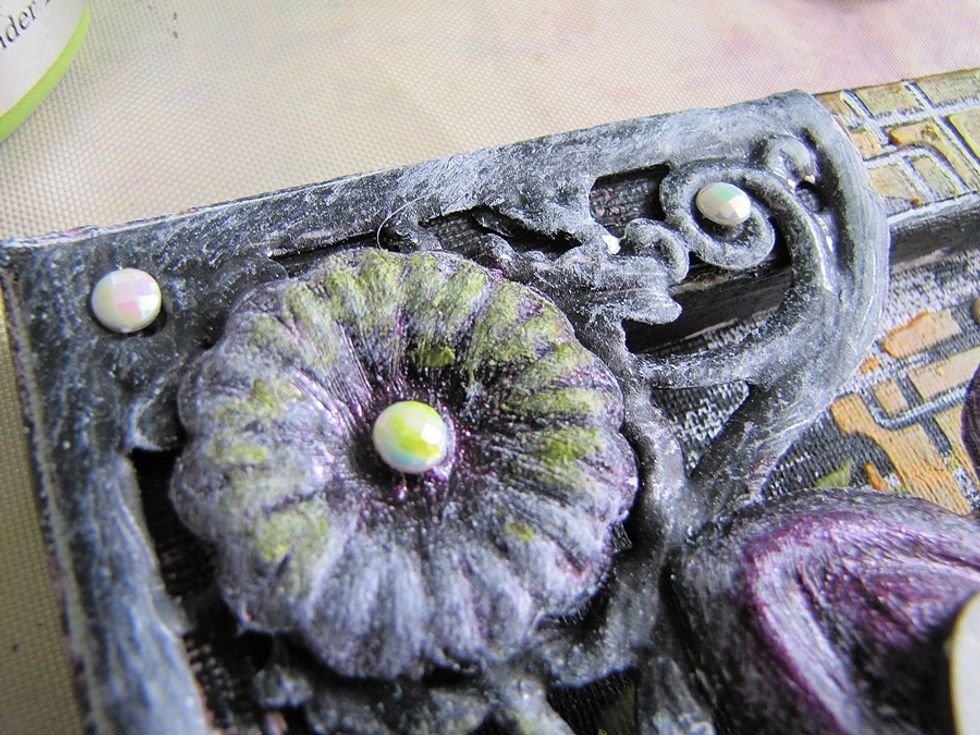 Make details more visible, by adding colors on the top.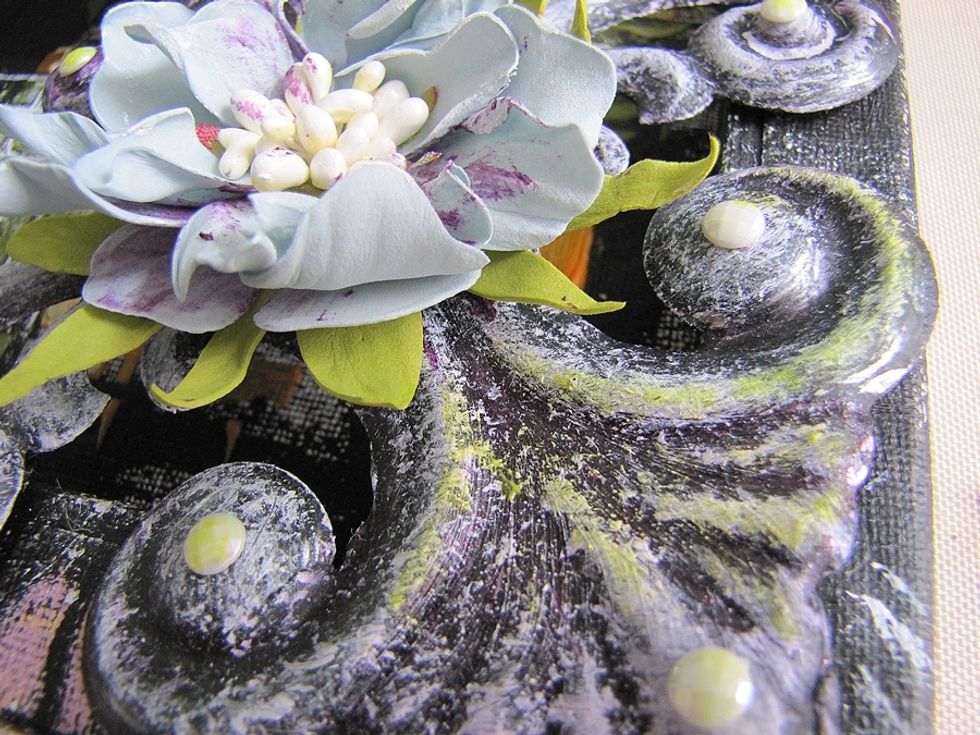 more close up's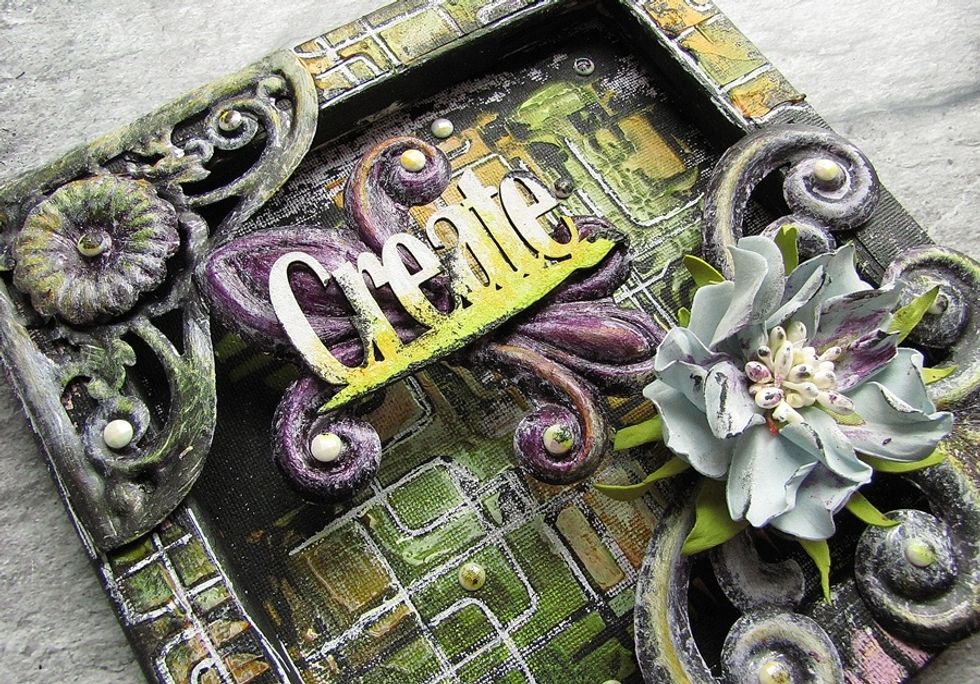 The last touch of black gesso here and there.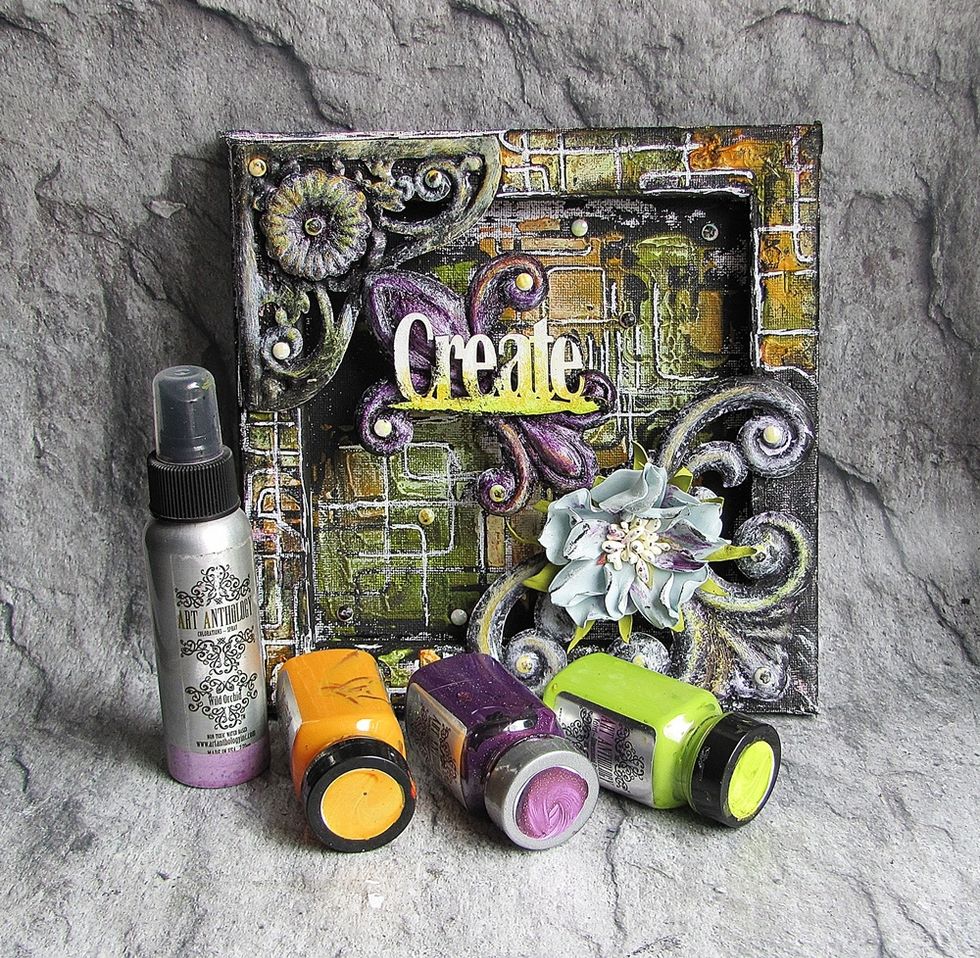 It's done.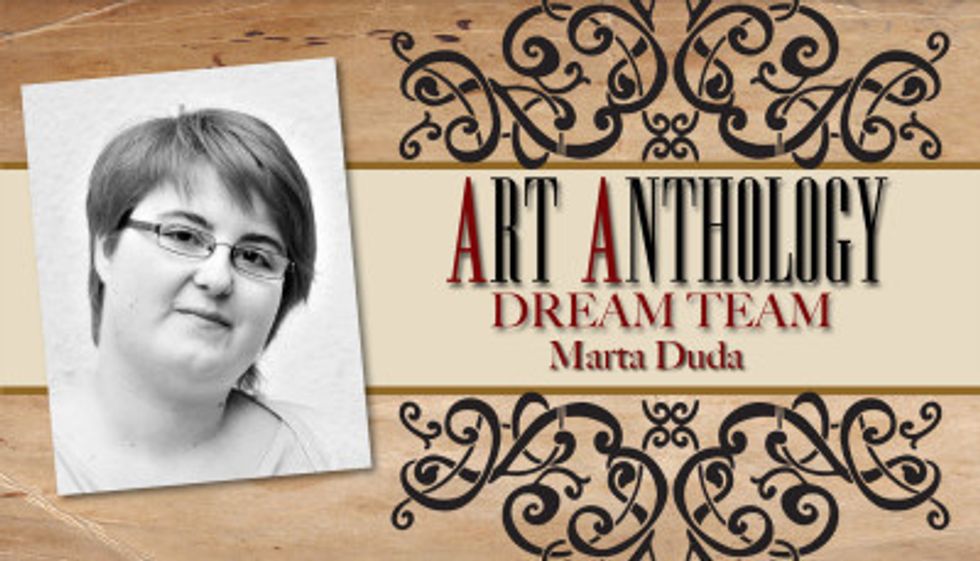 Thanks for stopping by. Marta De
Canvas
Flea Market Finds from Melissa Frances.
Chipboard from Melissa Frances
Limeaid and Mayan Gold Velvets
Imperial Sorbet
Wild Orchid Coloration Spray
Squared Stencil
White Gesso
Black Gesso
Glue
Brush
White Sharpie
Palette Knife
Handmade flower
Art Anthology
Art Anthology is a manufacturer of dimensional mediums.\n\nCome chat with us in our Facebook Group: Art Anthology Adventures in Art