How to make a canvas covered foam memo board: clearsnap
Make a Canvas Covered Foam Memo Board: Clearsnap
22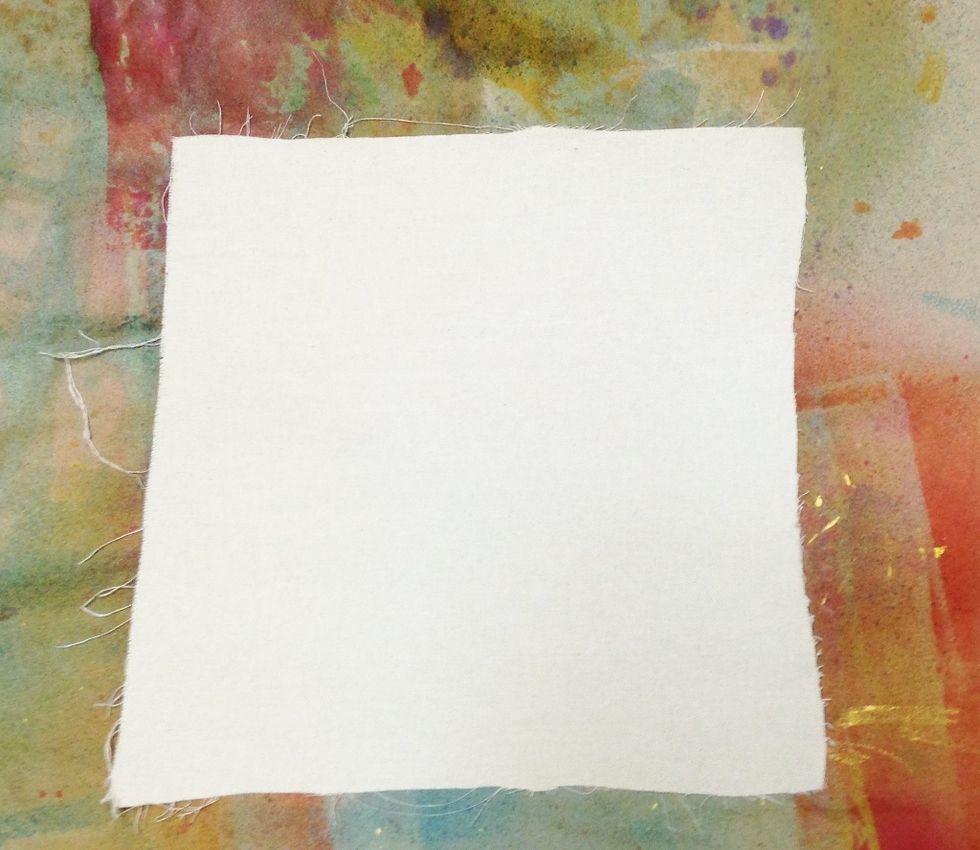 start with a 14 X 14 piece of unbleached canvas. place on a large piece of kraft paper to apply spritzers...
spritz canvas with ColorBox Spritzers, overlapping them slightly to create new colors...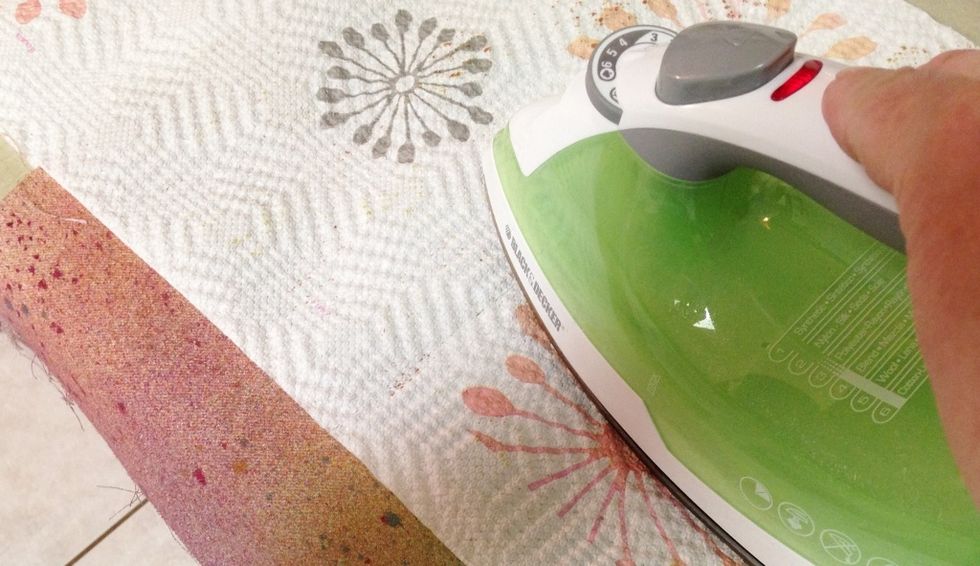 place canvas between paper towels and iron to heat set inks...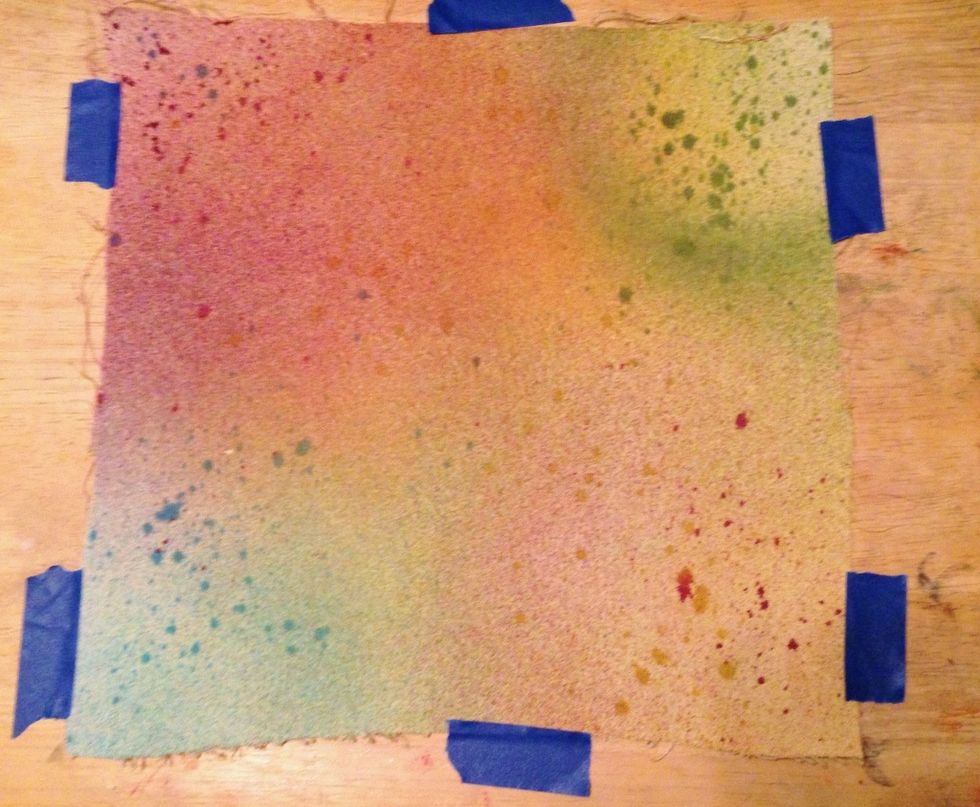 tape canvas to work surface using blue painter's tape...
tape stencil over canvas, centering it over it...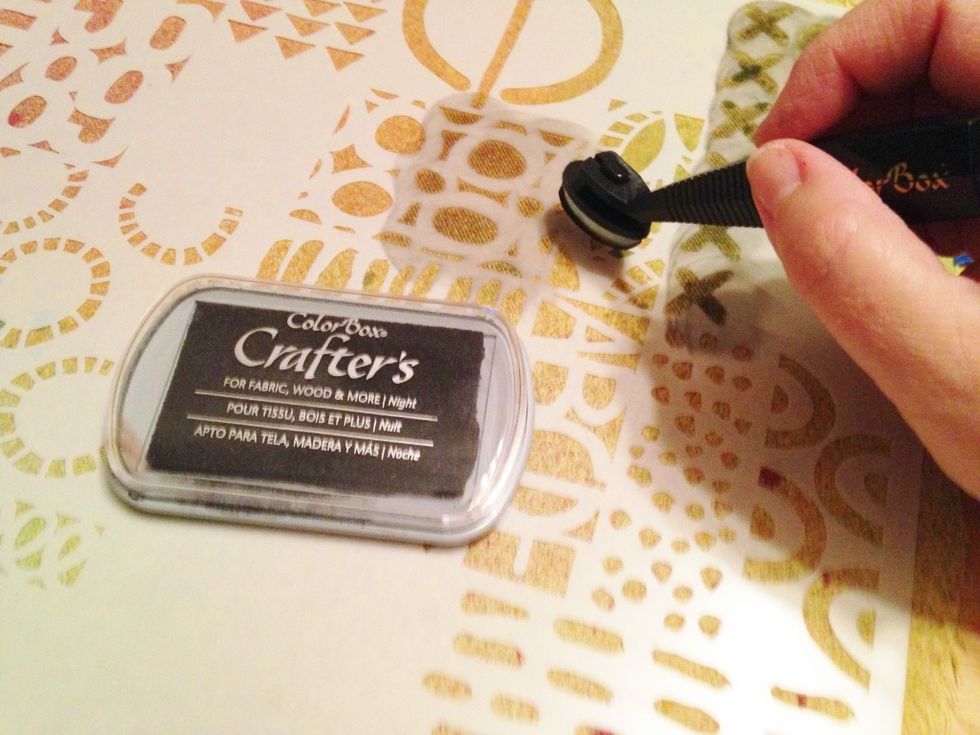 begin applying ColorBox Crafter's Ink using the ColorBox Stylus & Tips. work slowly and in small circular motions. work left to right, top to bottom to avoid smearing ink...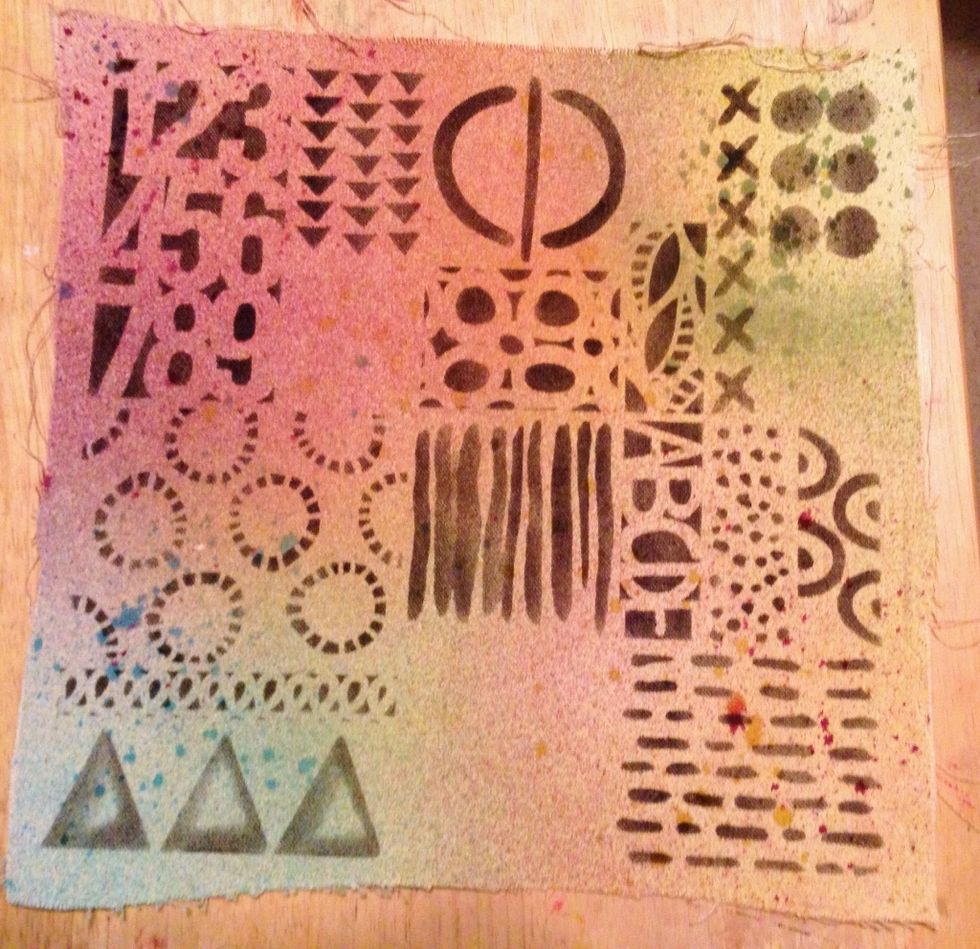 finished canvas...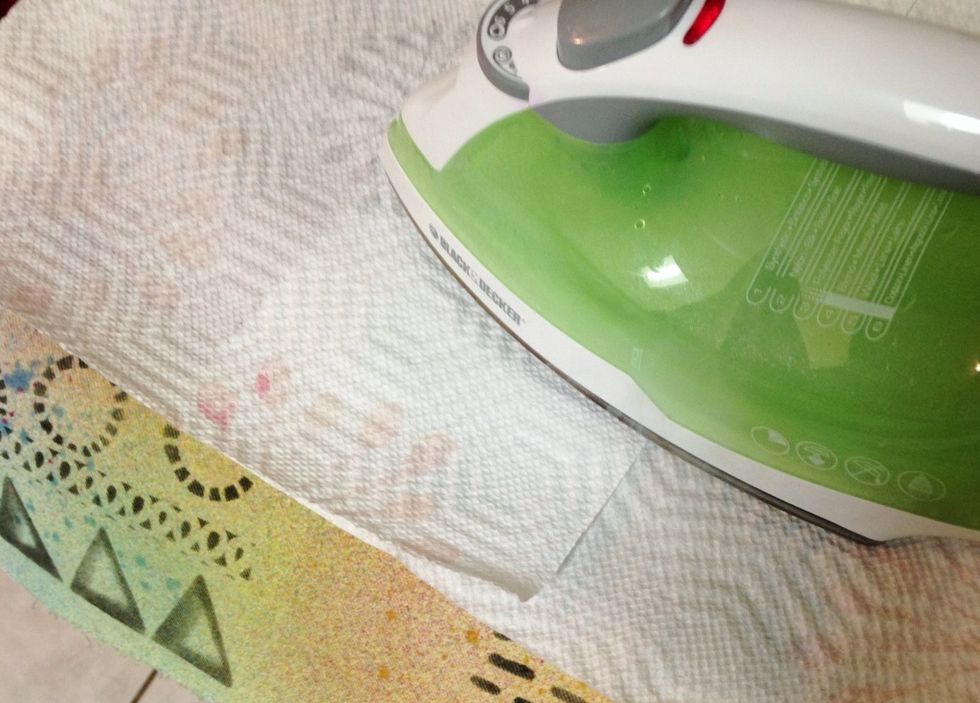 iron again between paper towels to heat set ink...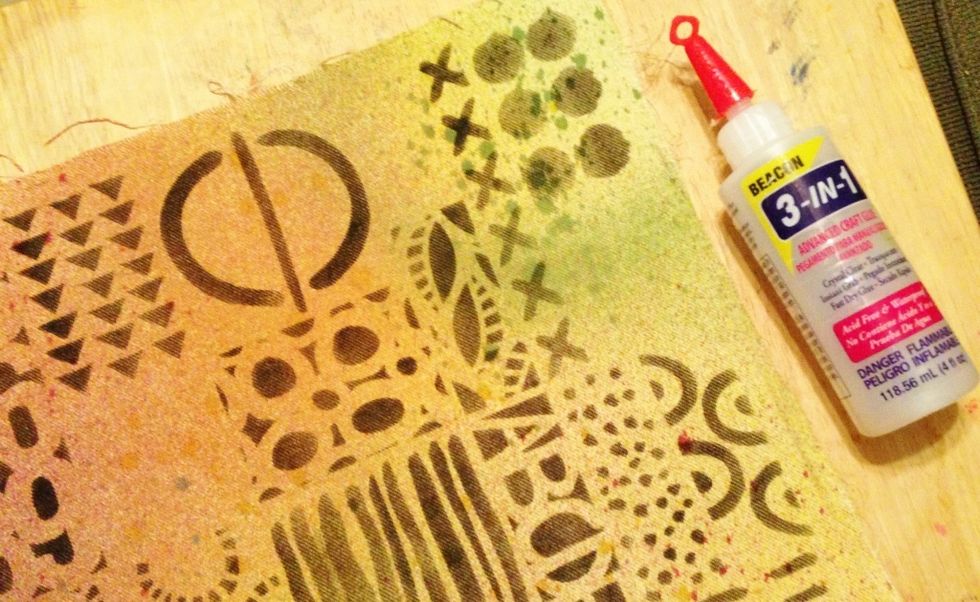 glue canvas to Smoothfoam, centering the canvas over it. test glue on back BEFORE applying it to entire surface. some glues will "melt" the foam. Beacon's 3-in-1 Glue did not.
trim excess canvas from around edges of Smoothfoam...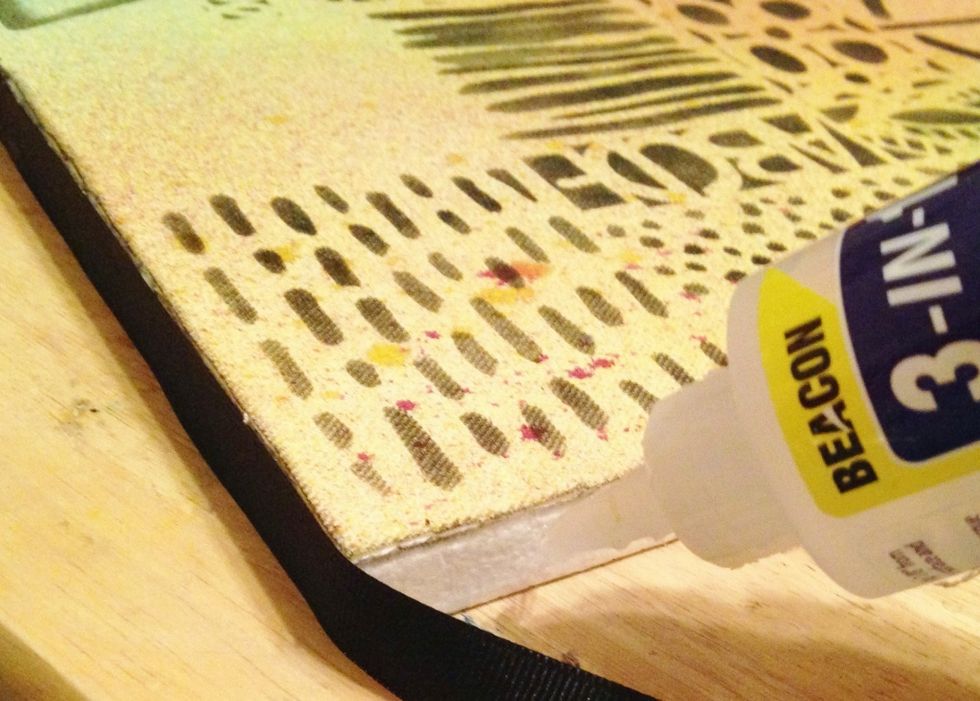 apply ribbon around edges of Smoothfoam...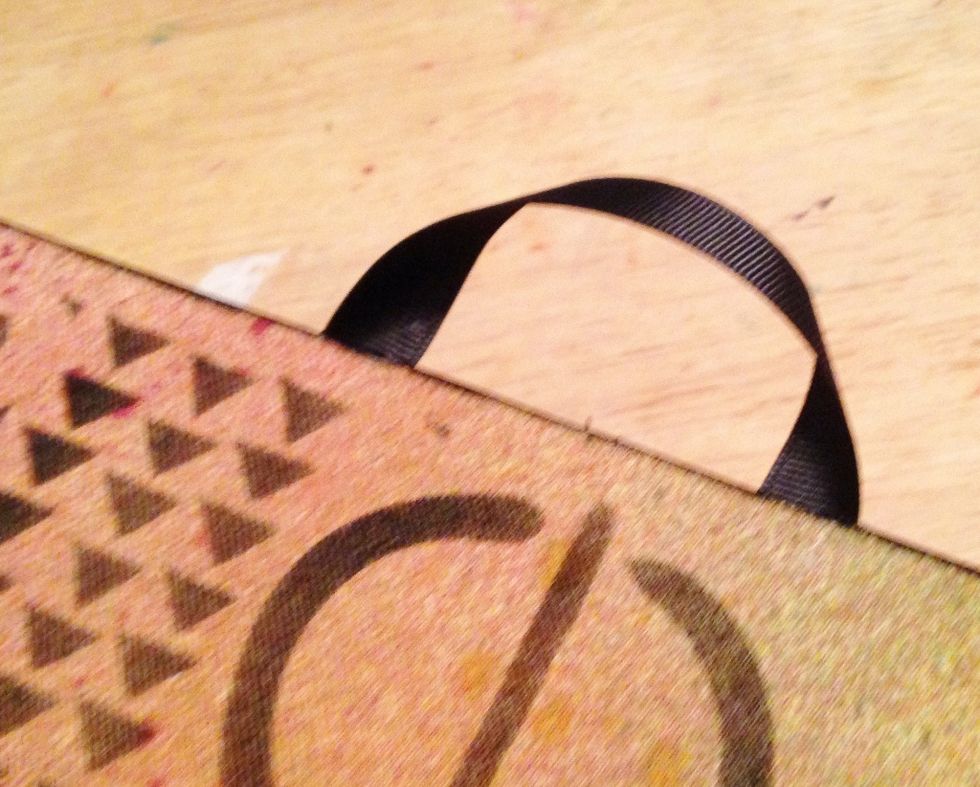 add a ribbon loop to top of memo board...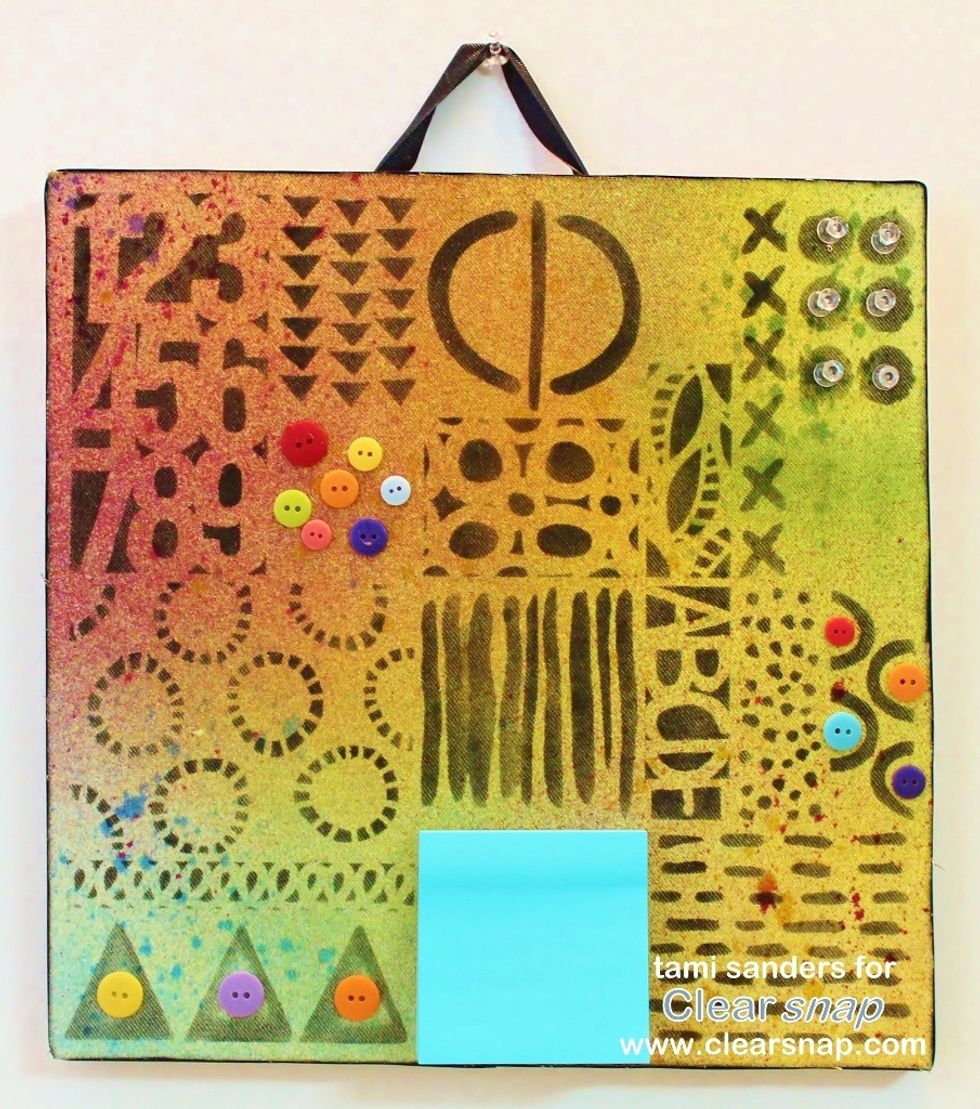 use double sided tape to adhere a small notepad to bottom center of memo board. buttons were added in scattered areas for a little more color. www.tamisanders.com
ColorBox Spritzer: Pumpkin Pie
ColorBox Spritzer: Pinkolicious
ColorBox Spritzer: Grasshopper
ColorBox Spritzer: Mermaid
ColorBox Spritzer: Lemon Drop
ColorBox Crafter's Ink: Black
ColorBox Stylus & Tips
The Crafter's Workshop Stencil: TCW470
Smoothfoam: 12 X 12 Scrapbook Page Mount
Beacon Adhesives: 3-in-1 Glue
14 X 14 Piece of Unbleached Canvas
Blue Painter's Tape
Black Grosgrain Ribbon
Buttons
Small Memo Pad
Strong Double Sided Tape
Thumbtacks or Pushpins
Tami Sanders * Paper Crafter
* i LOVE to craft * scrapbook, paper arts, mix'd media, jewelry, stamp and more. * i design for clearsnap and grafix. * i also teach