How to make a can't believe its vegan mango carrot cake
The original recipe was from magazine "Better Homes and Gardens" i tweaked it with my own vegan magic by making it egg & dairy free✨ Its great for all occasions 😃
57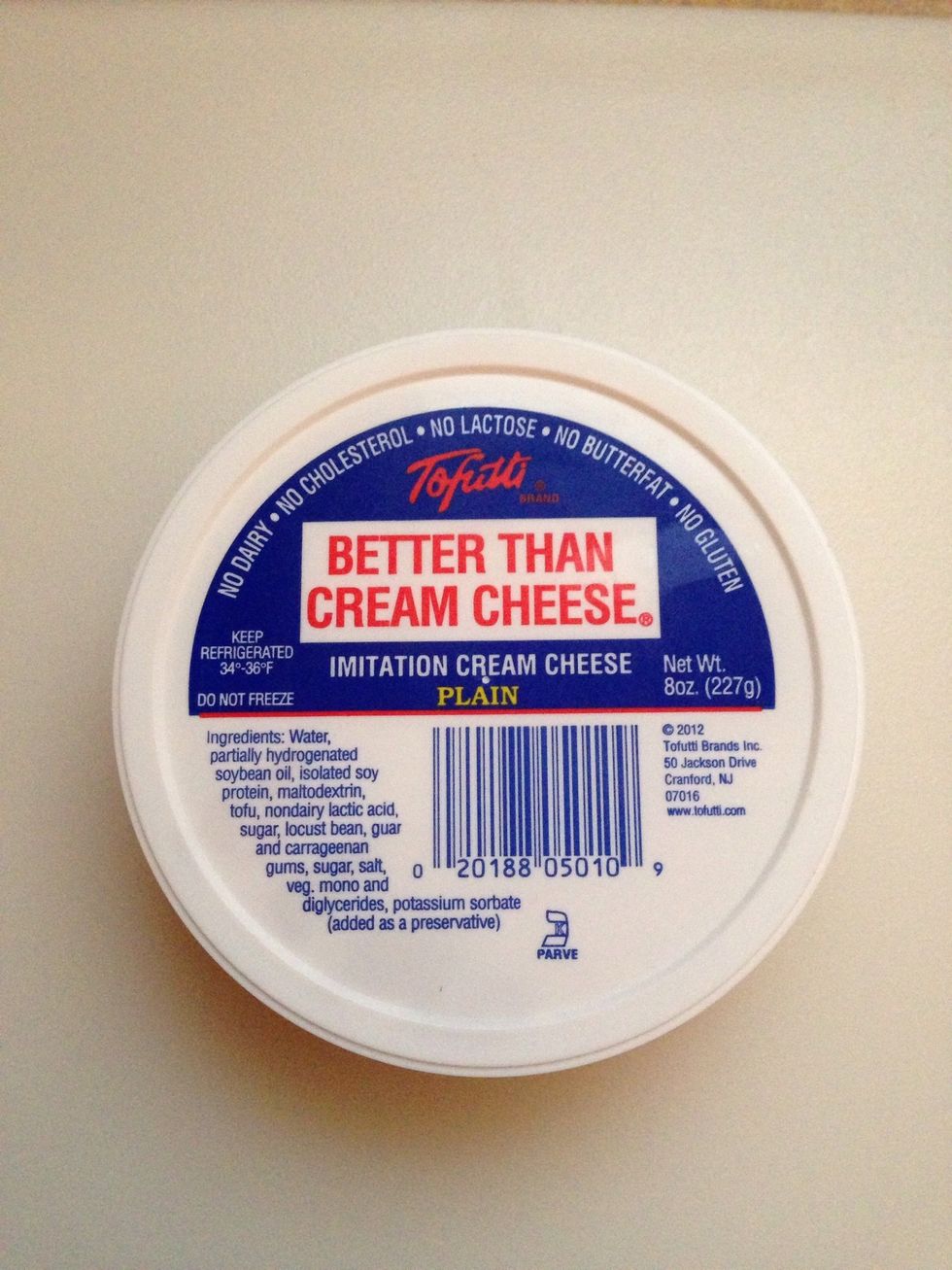 8 oz of your favorite vegan cream cheese.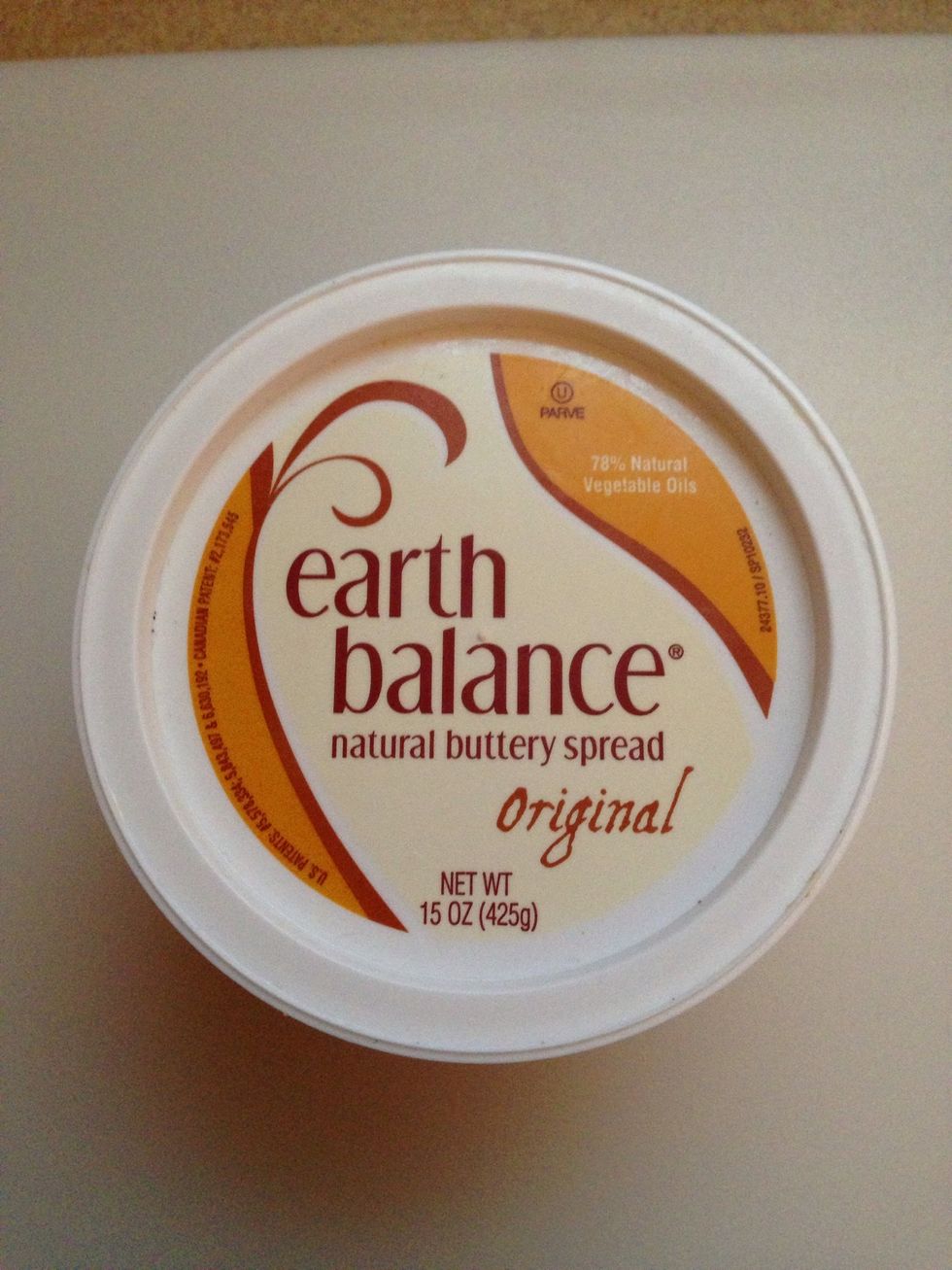 1/2 Cup Vegan Butter (Softened)
1 1/4 of your favorite Mango Juice
Carrots give an abundance of the perfect moisture in the cake👍
Used as a binder (substituted for eggs) Gives the cake an delicious hint of banana flavor. There is other vegan egg alternatives such as tofu, unsweetened apple sauce and chia seeds. To name a few...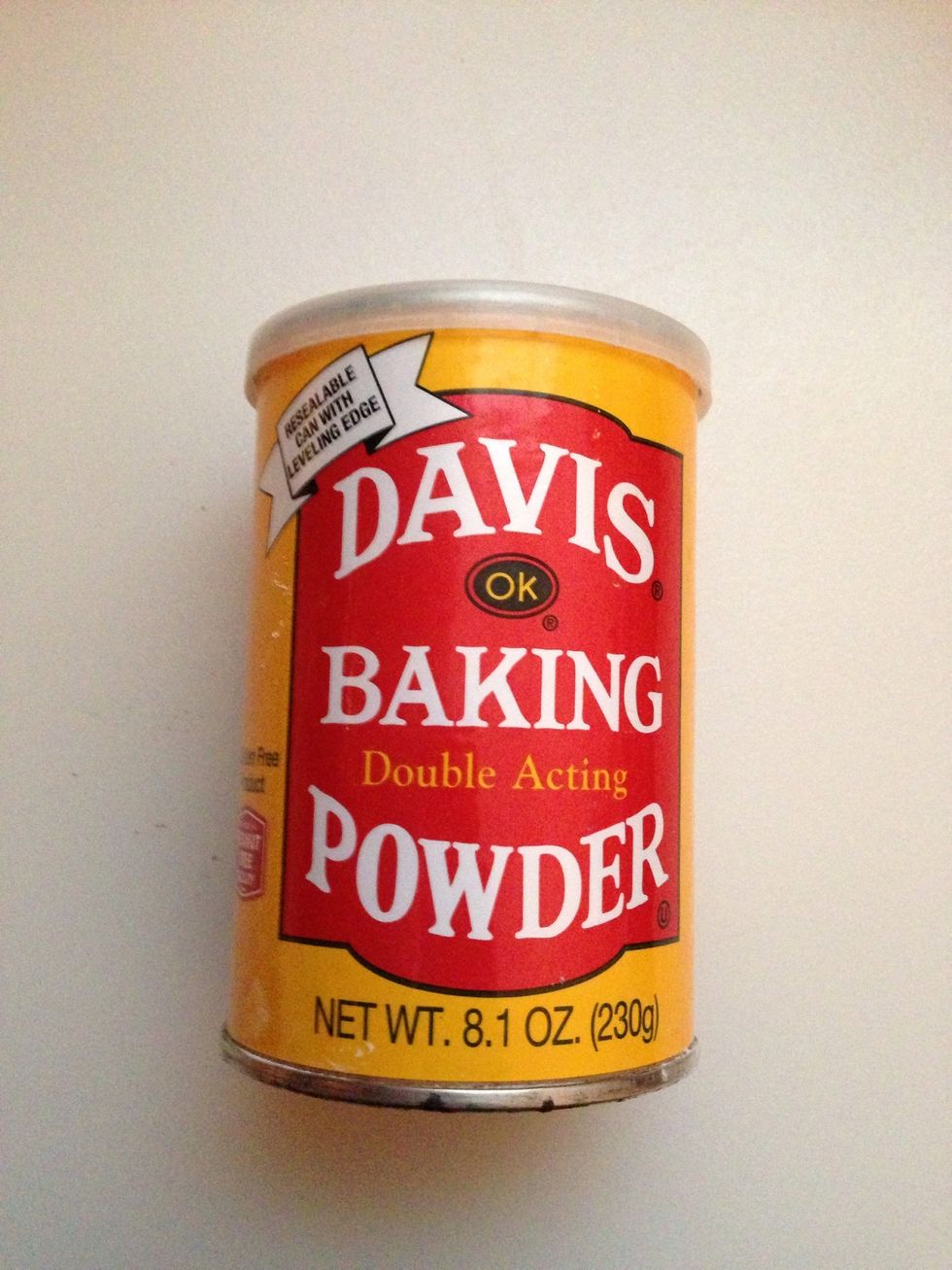 A baking necessity 🙏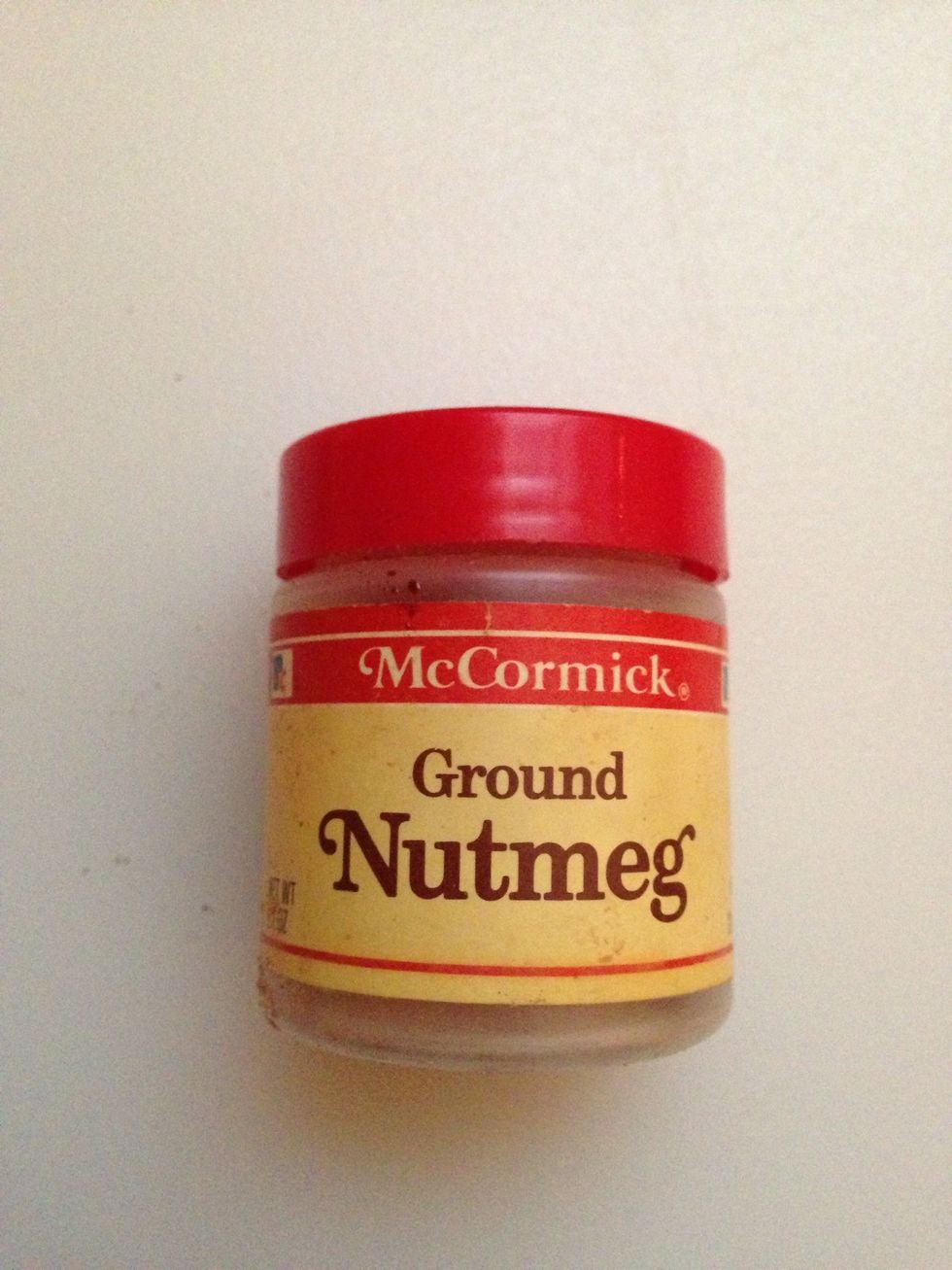 Gives the cake some zing 💥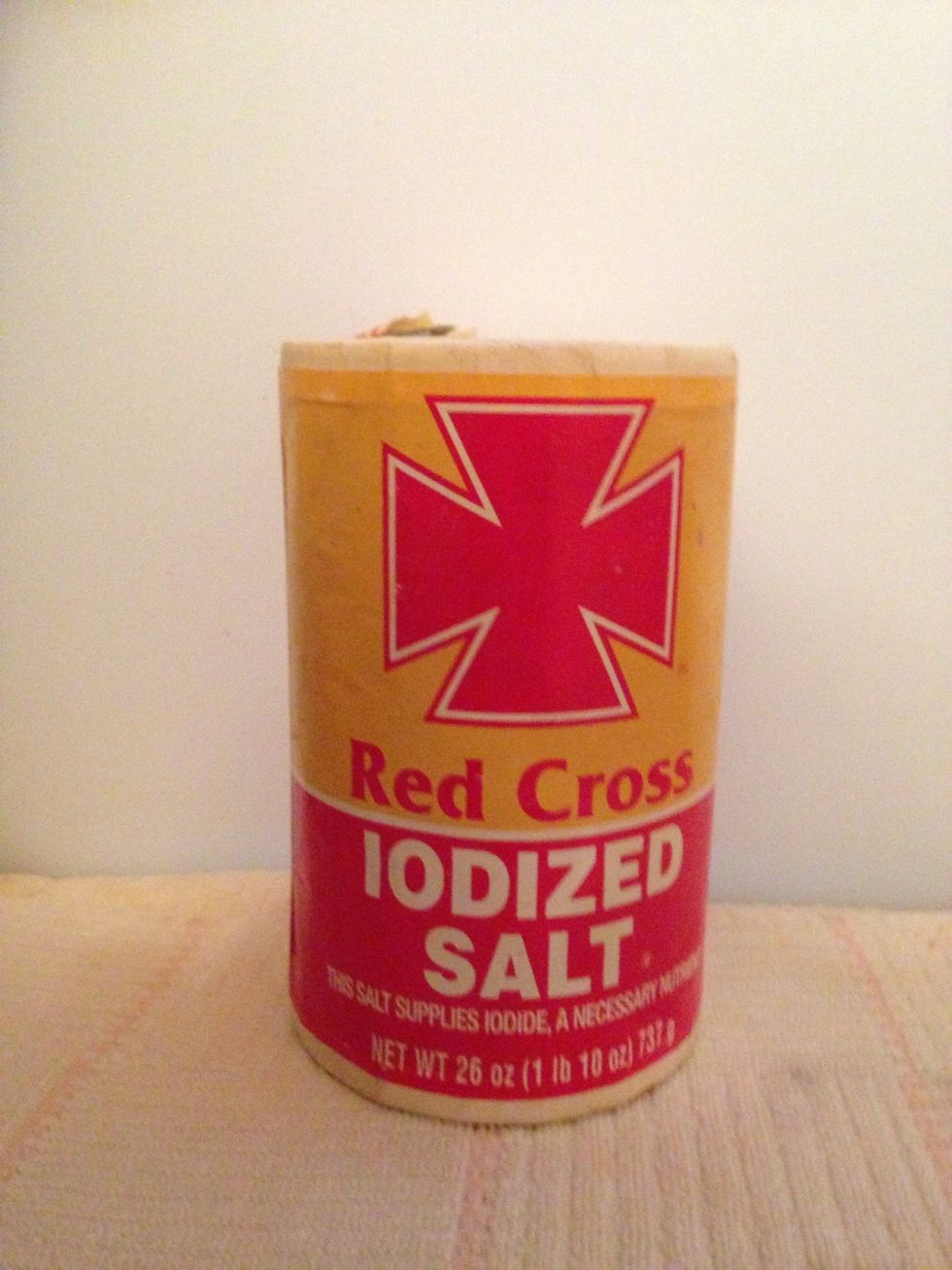 Sweet & Salty GOodness✨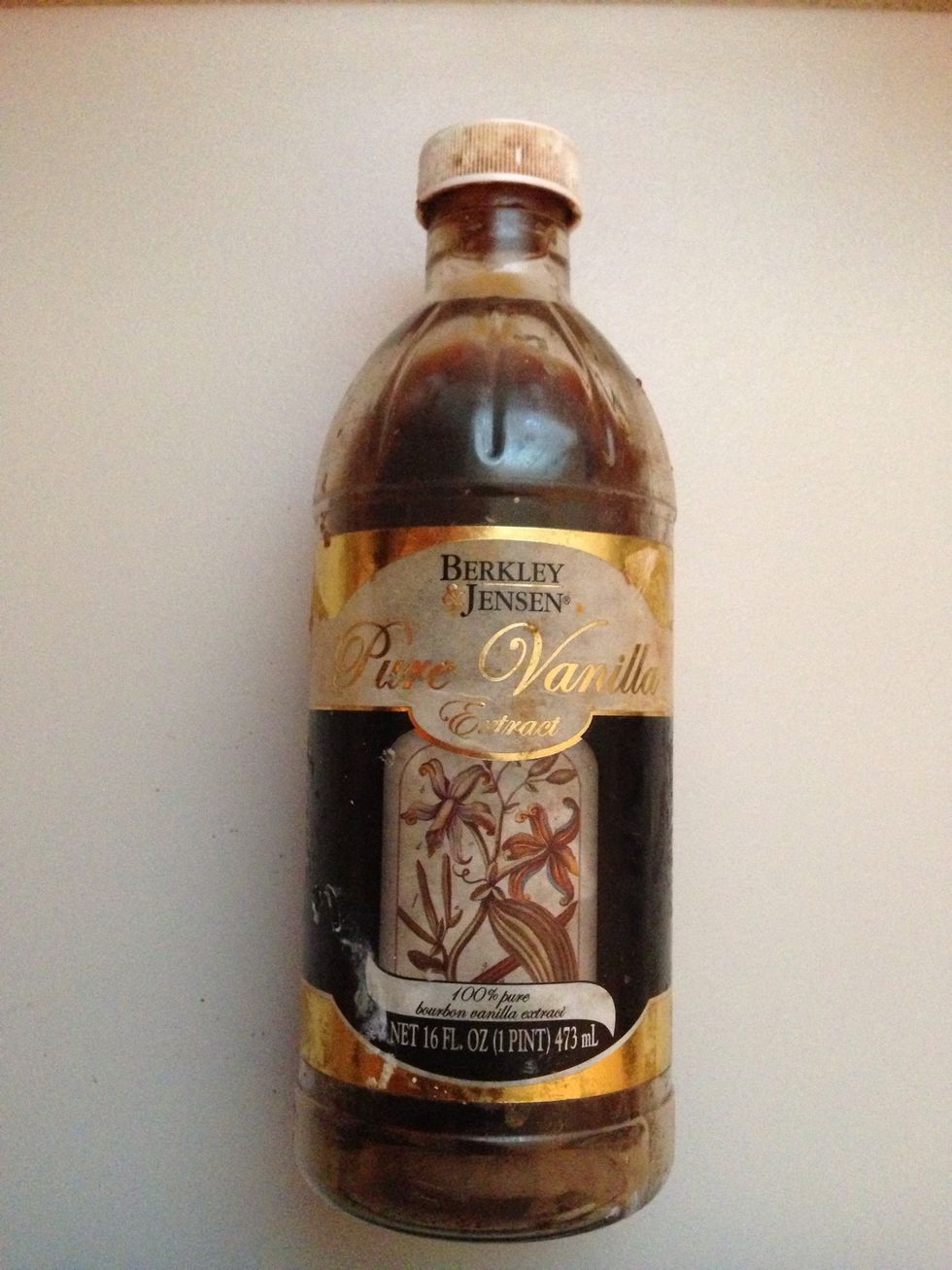 Vanilla, Yum👼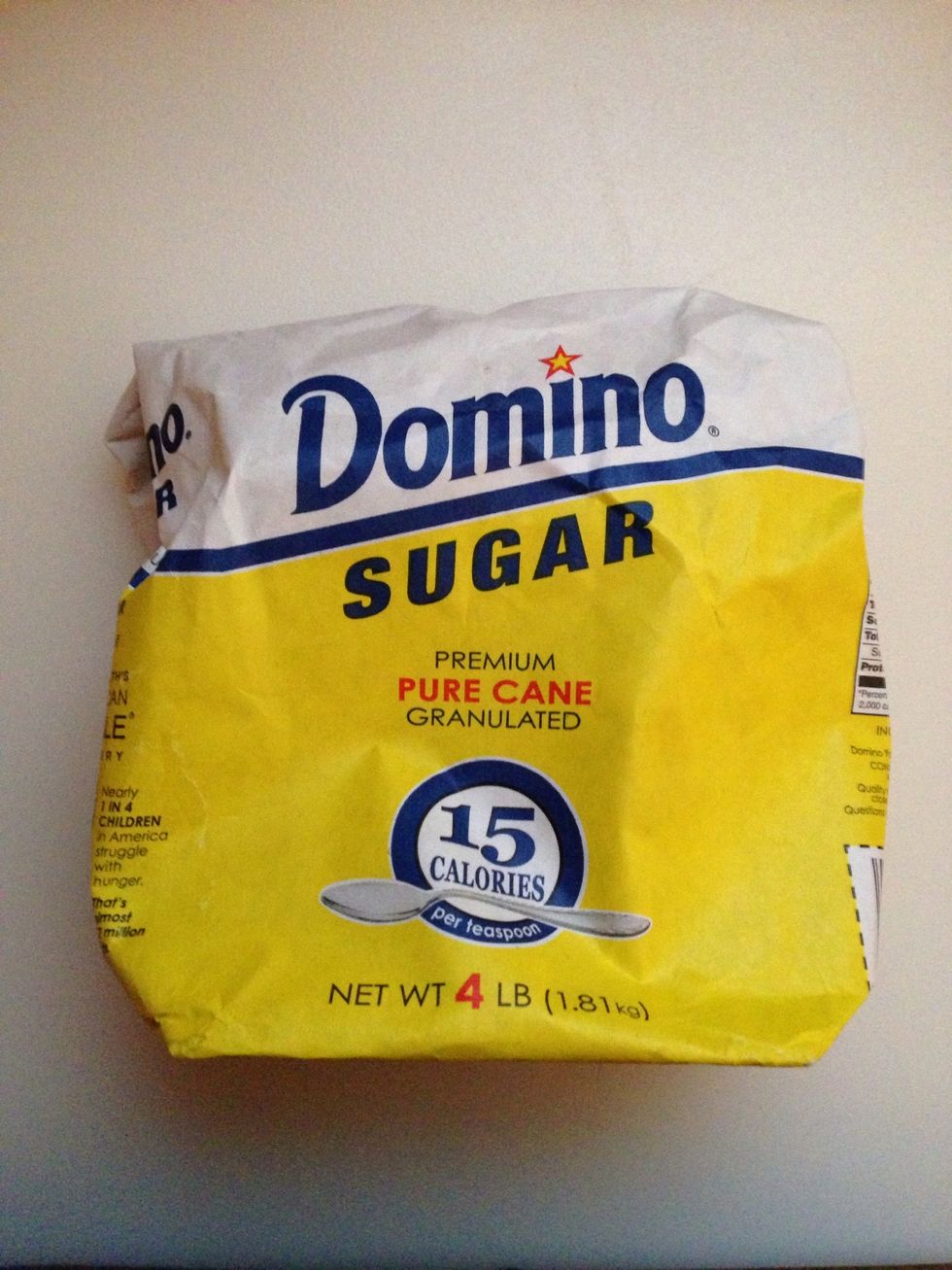 Sweet, dude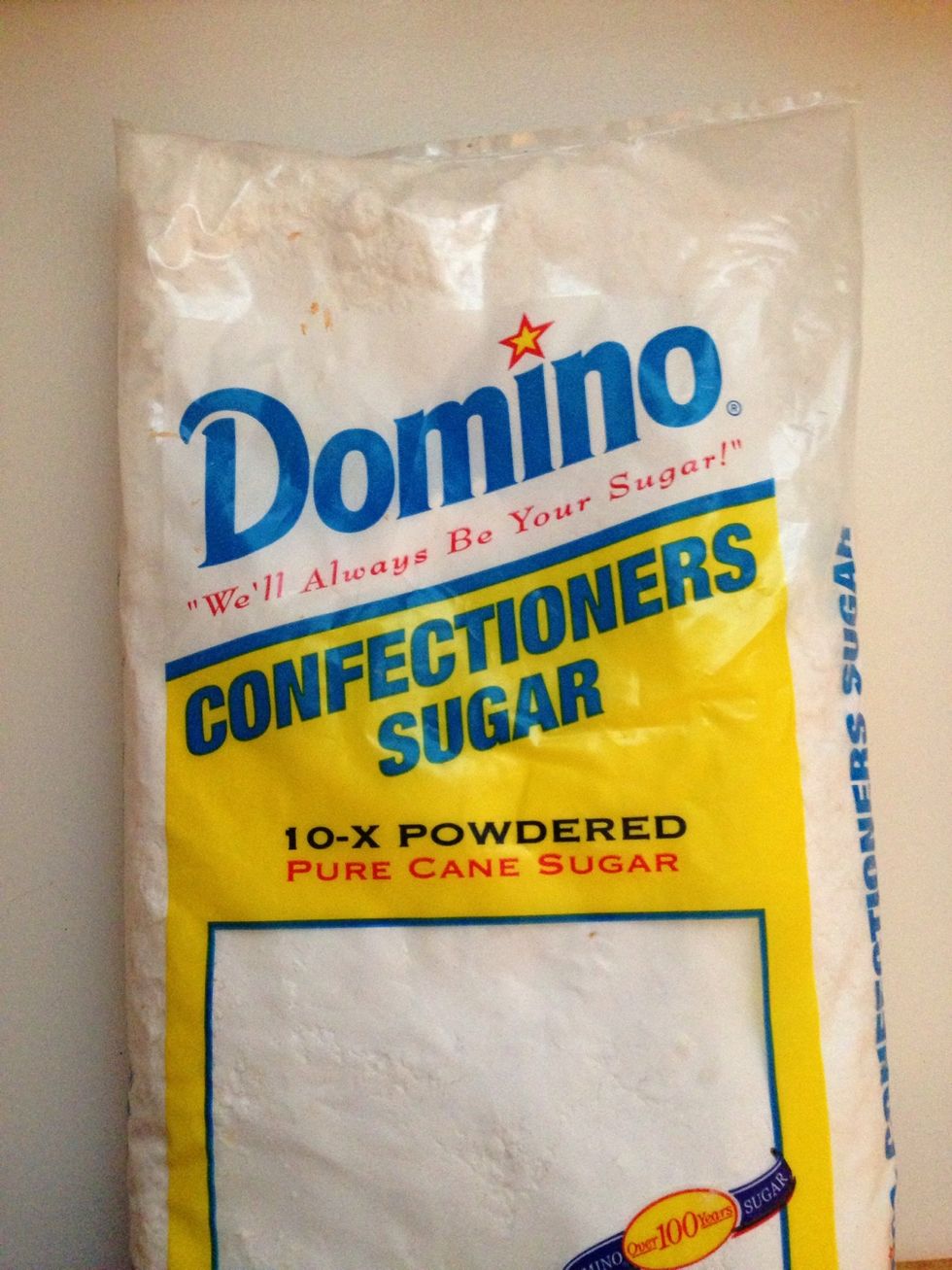 Powder Version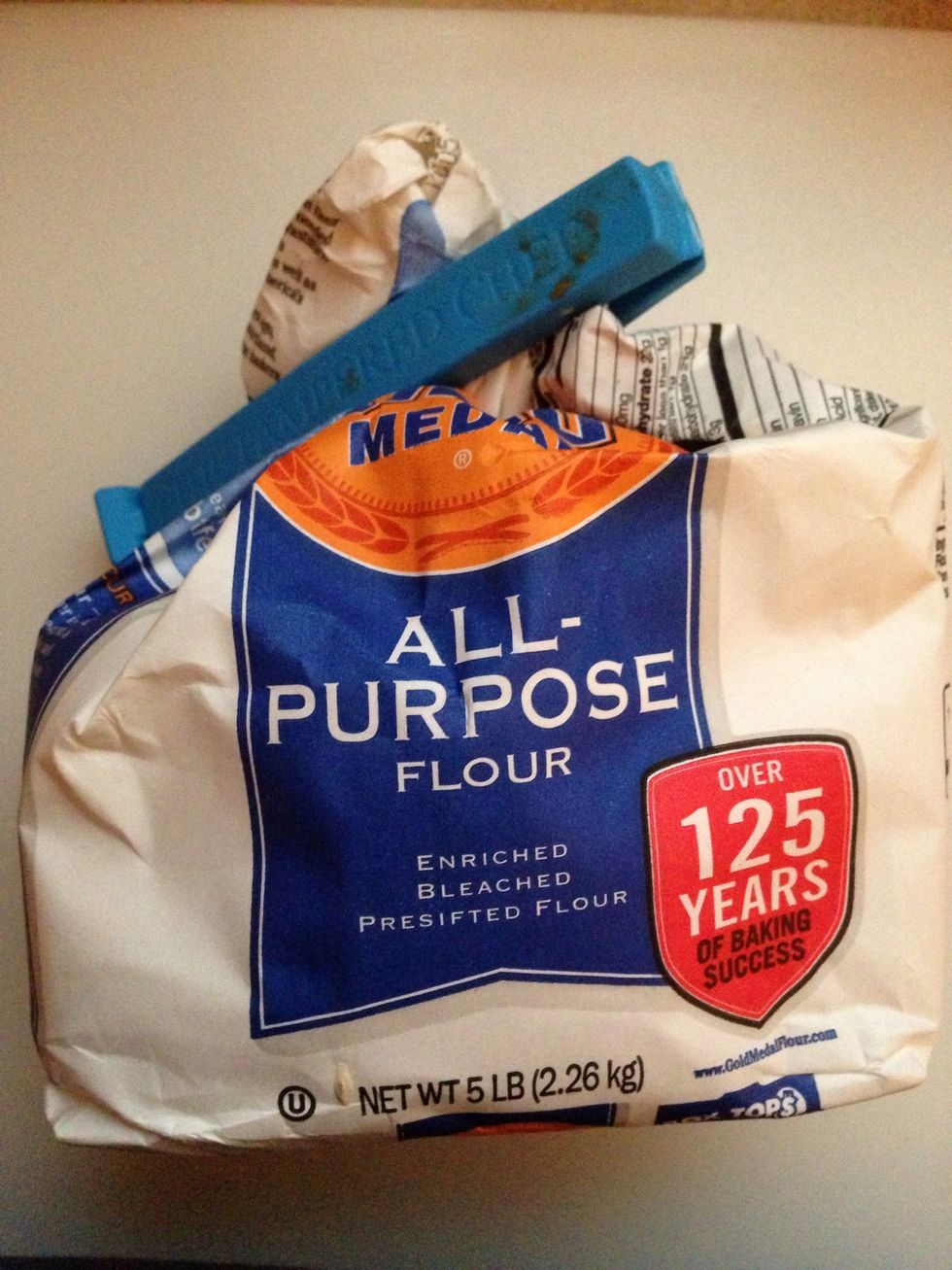 Tip: For those who is are a little extra health conscious, feel free to use a Non-Bleached, Non GMO Or Whole Wheat Flour. You will not sacrifice any flavor, it will still taste amazing😉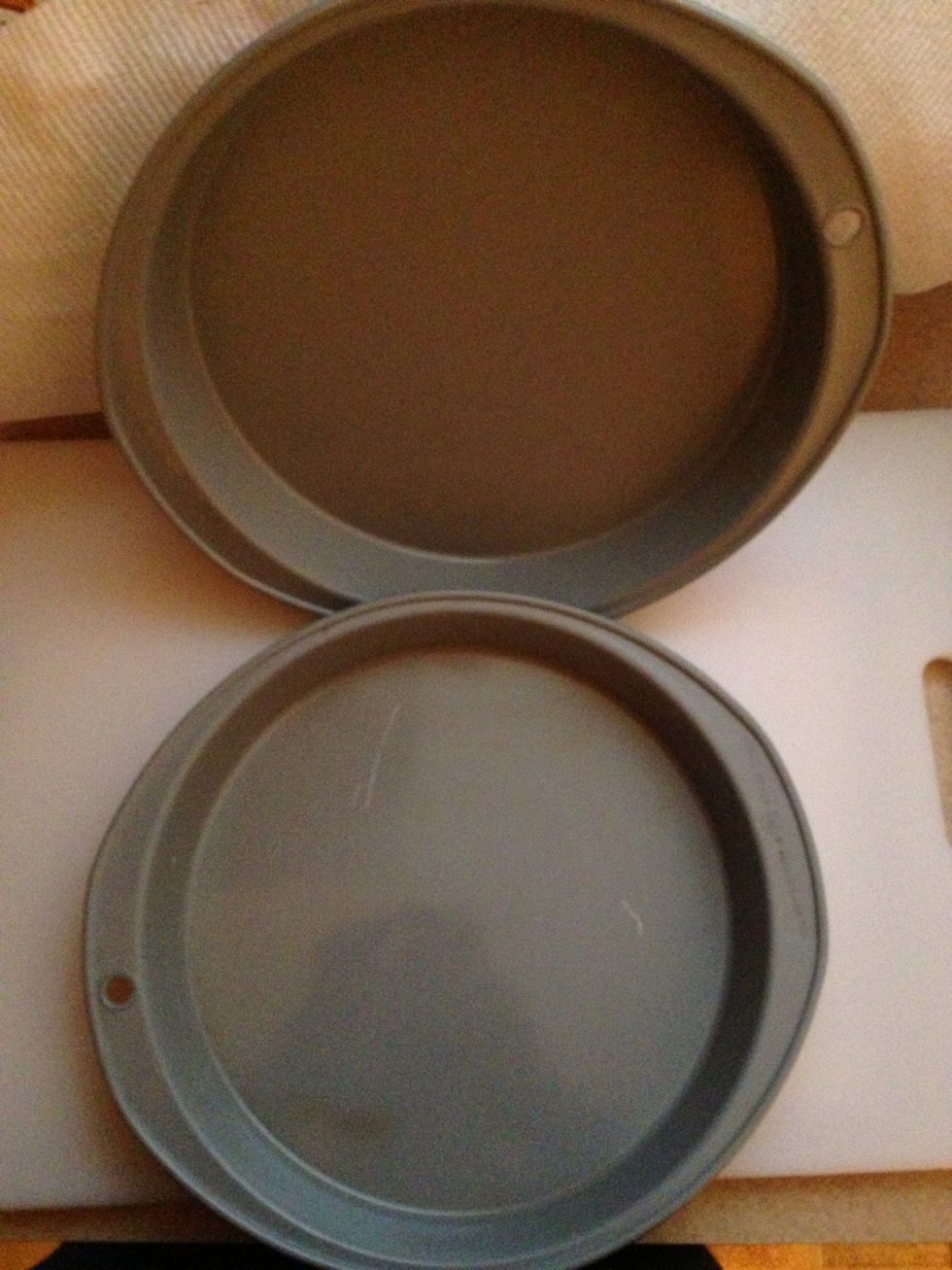 2 Cake Pans... Try being creative and make Cupcakes if you'd like 🎨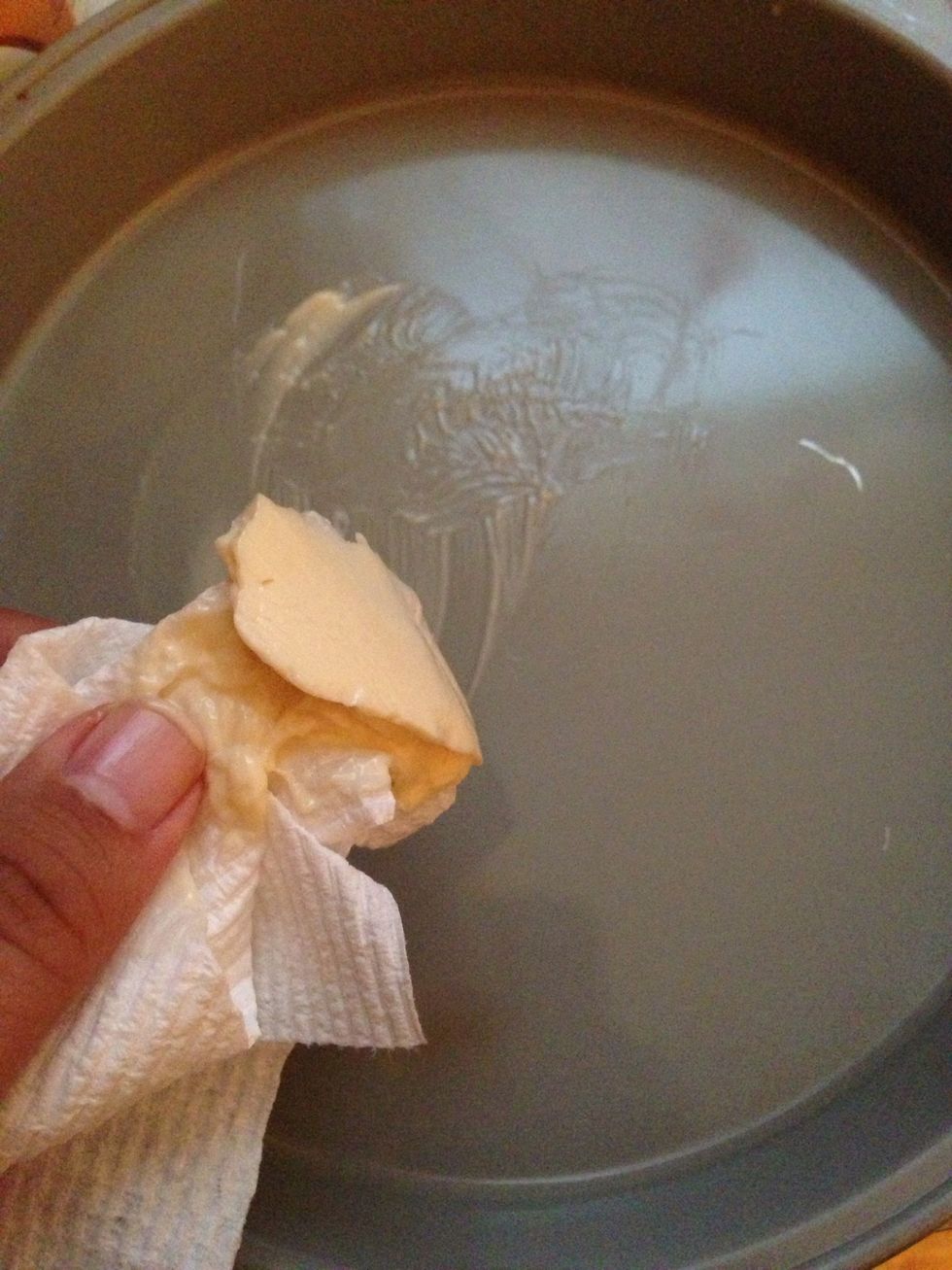 Grease Pans with little chunk of vegan butter onto paper towel and rub in pan, like such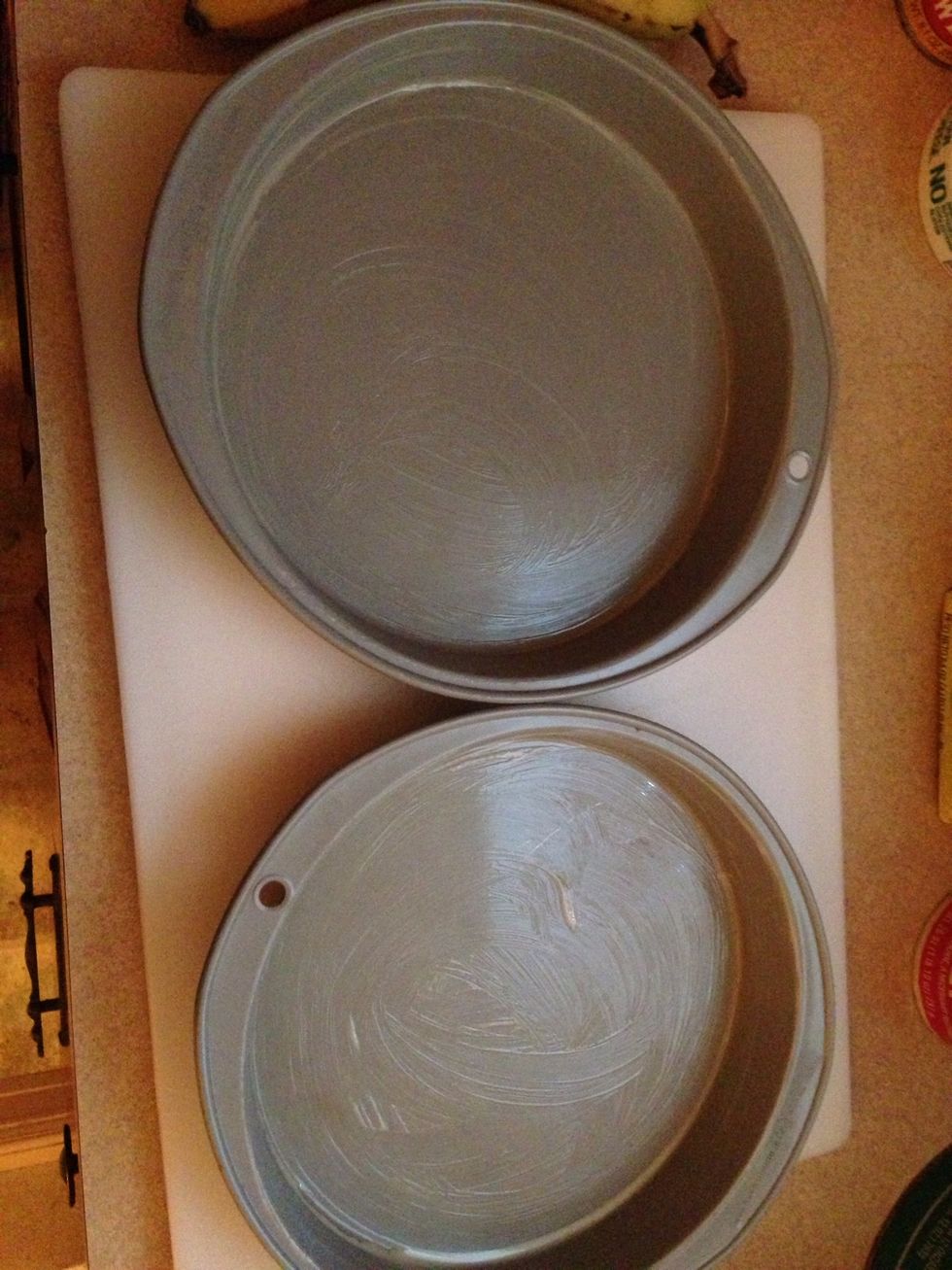 Wala!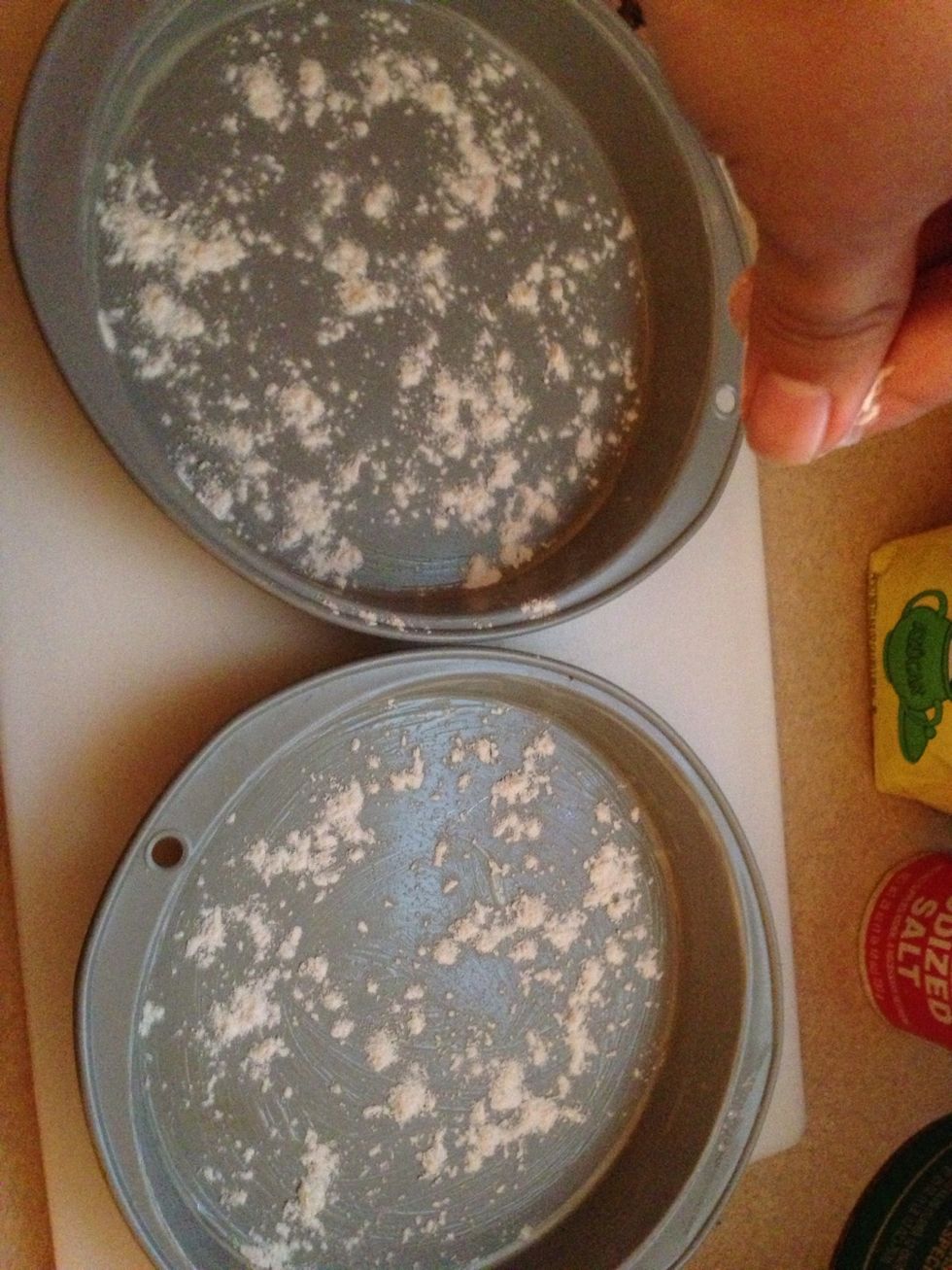 Sprinkle Flour onto pans, set aside && Preheat Oven to 350° F 🔥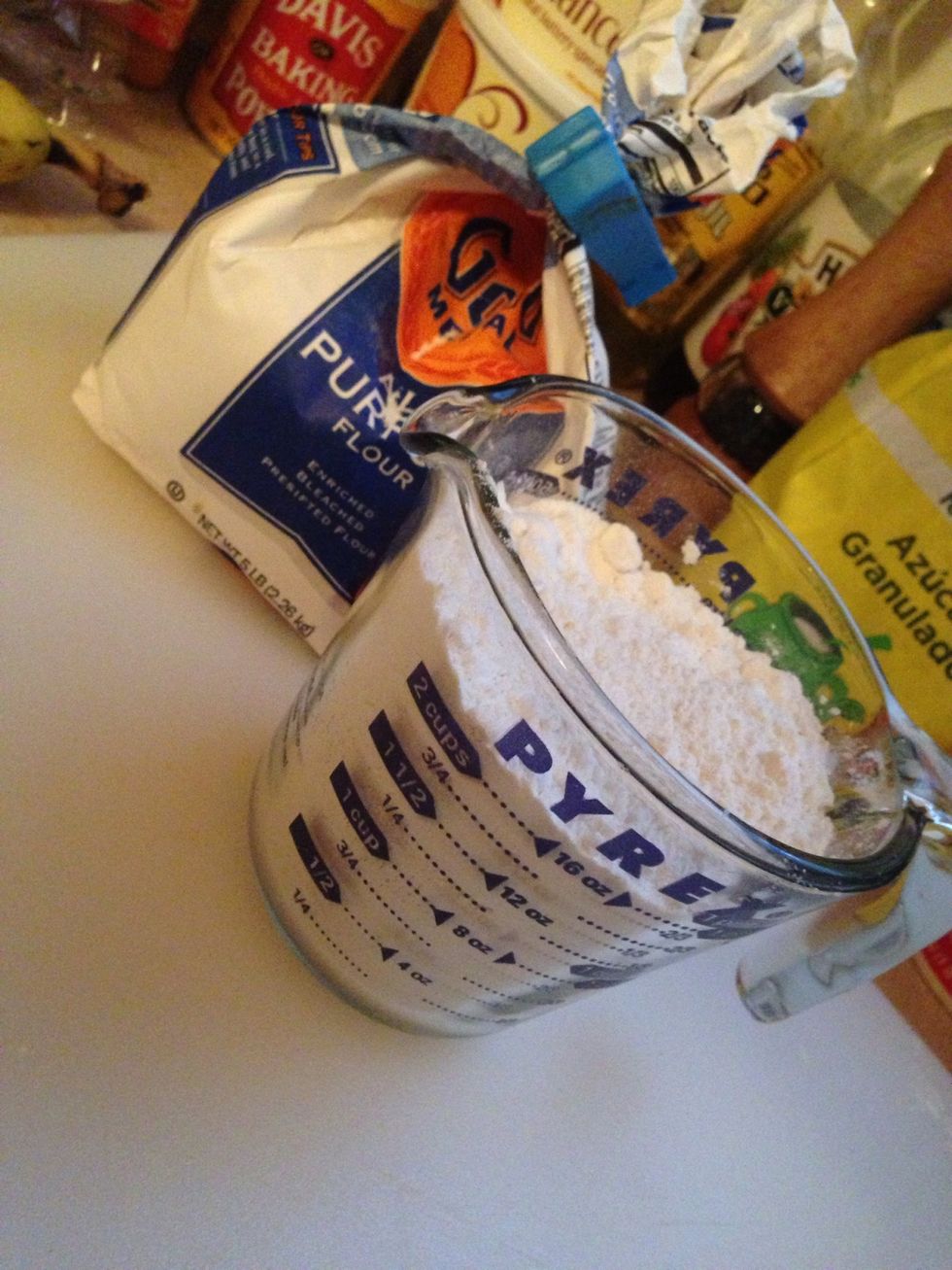 Pour 2 cups of Flour in Medium sized bowl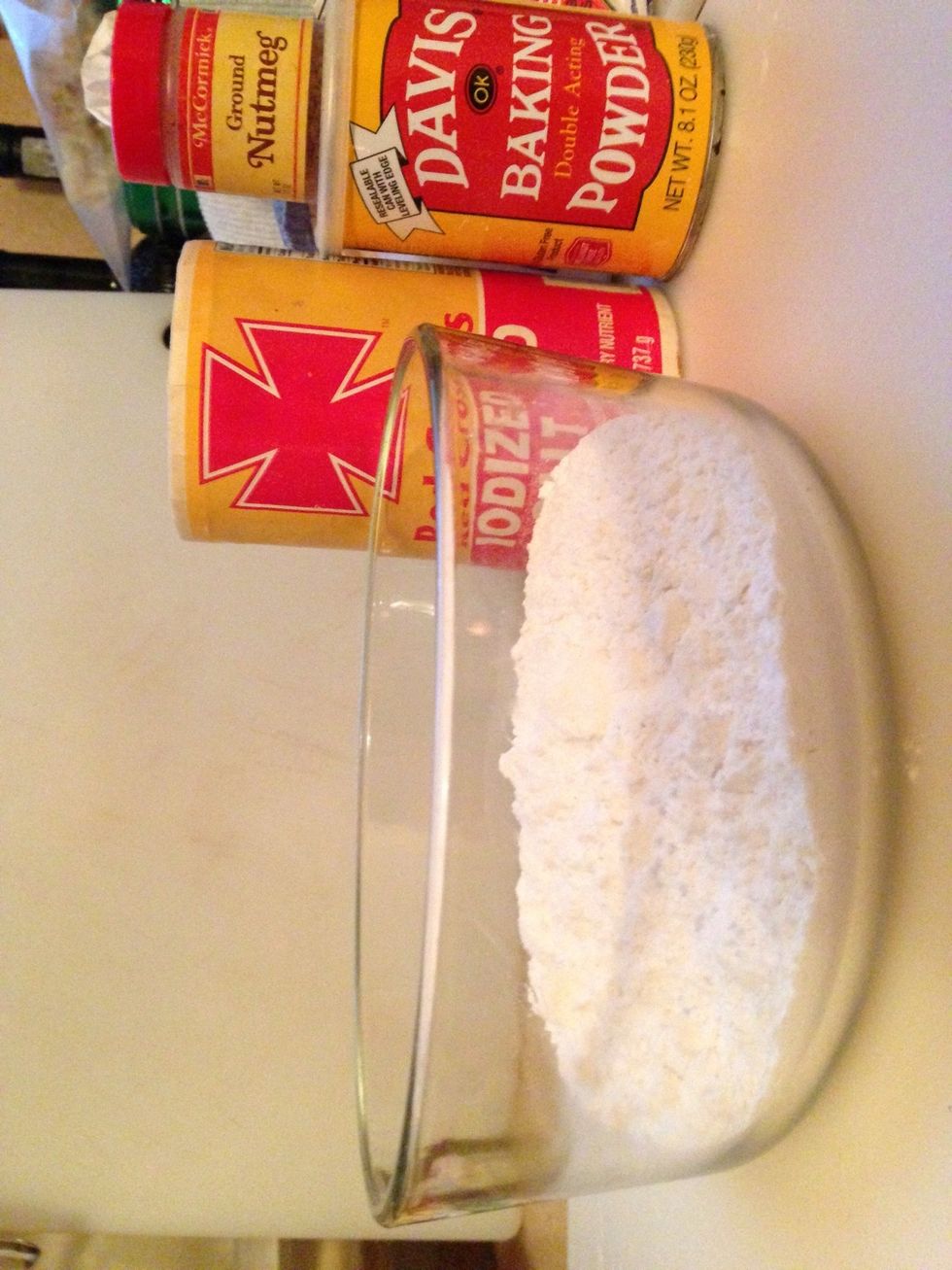 along with all other dry ingredients. (Nutmeg, Salt and baking powder)
Stir or in my case Whisk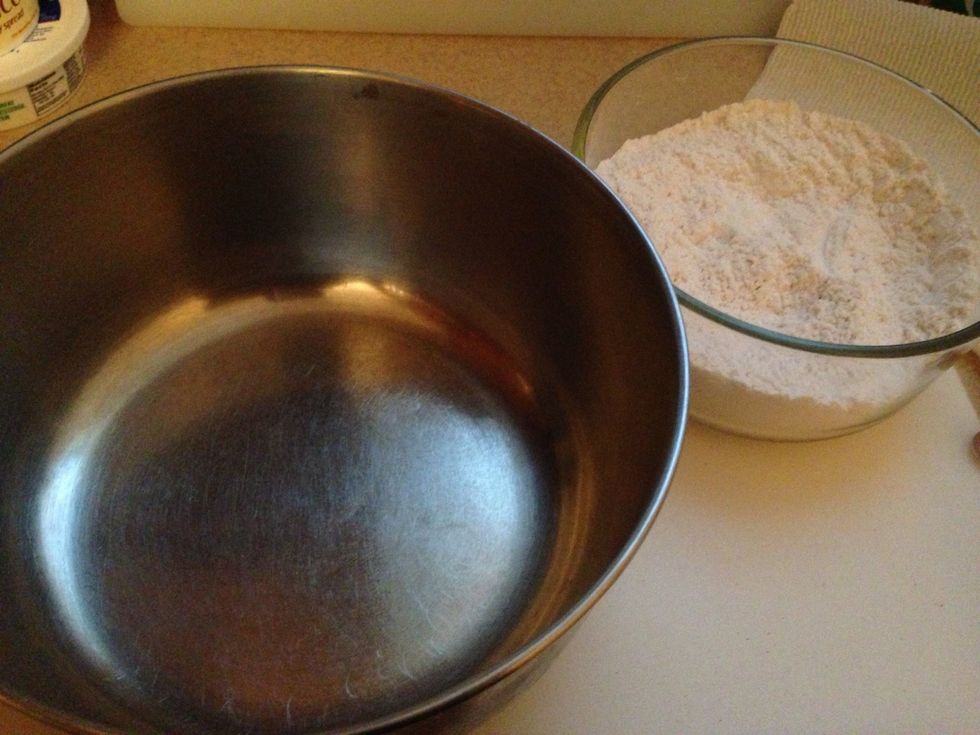 Set Medium Bowl Aside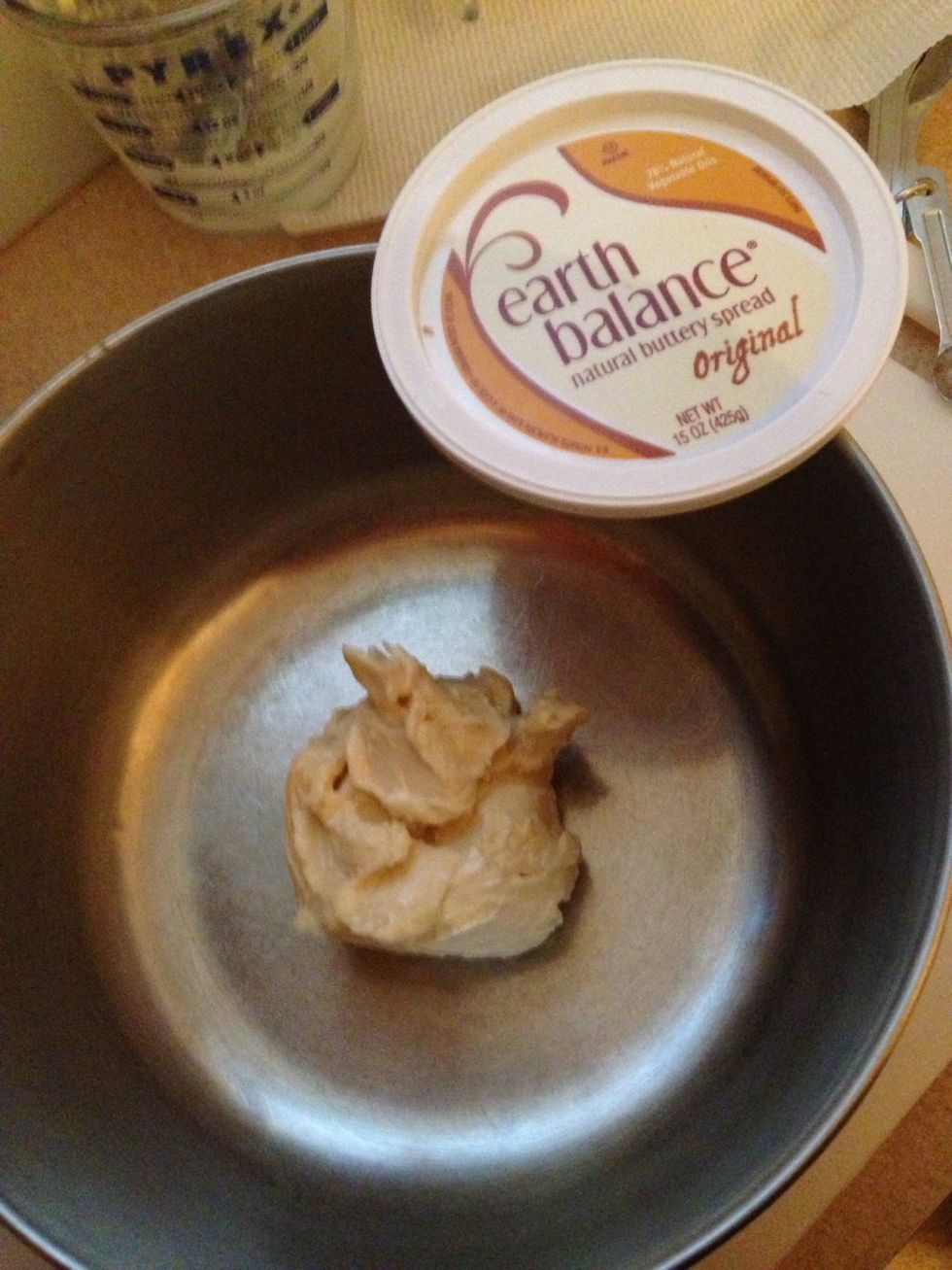 In large mixing bowl, pour butter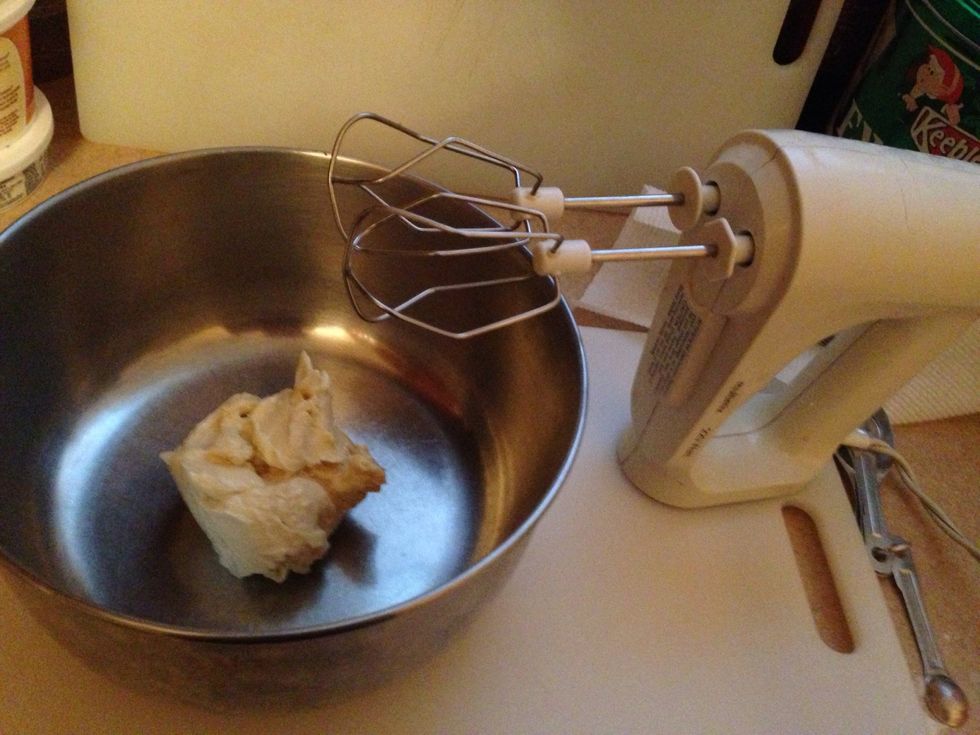 Beat On Medium-High Speed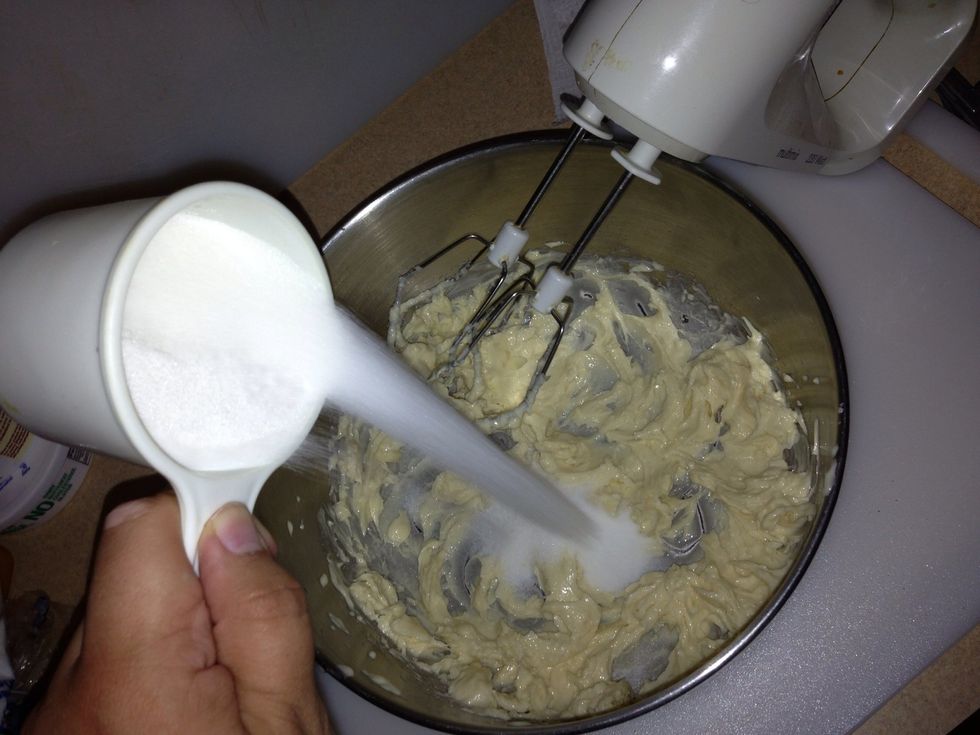 Gradually add Sugar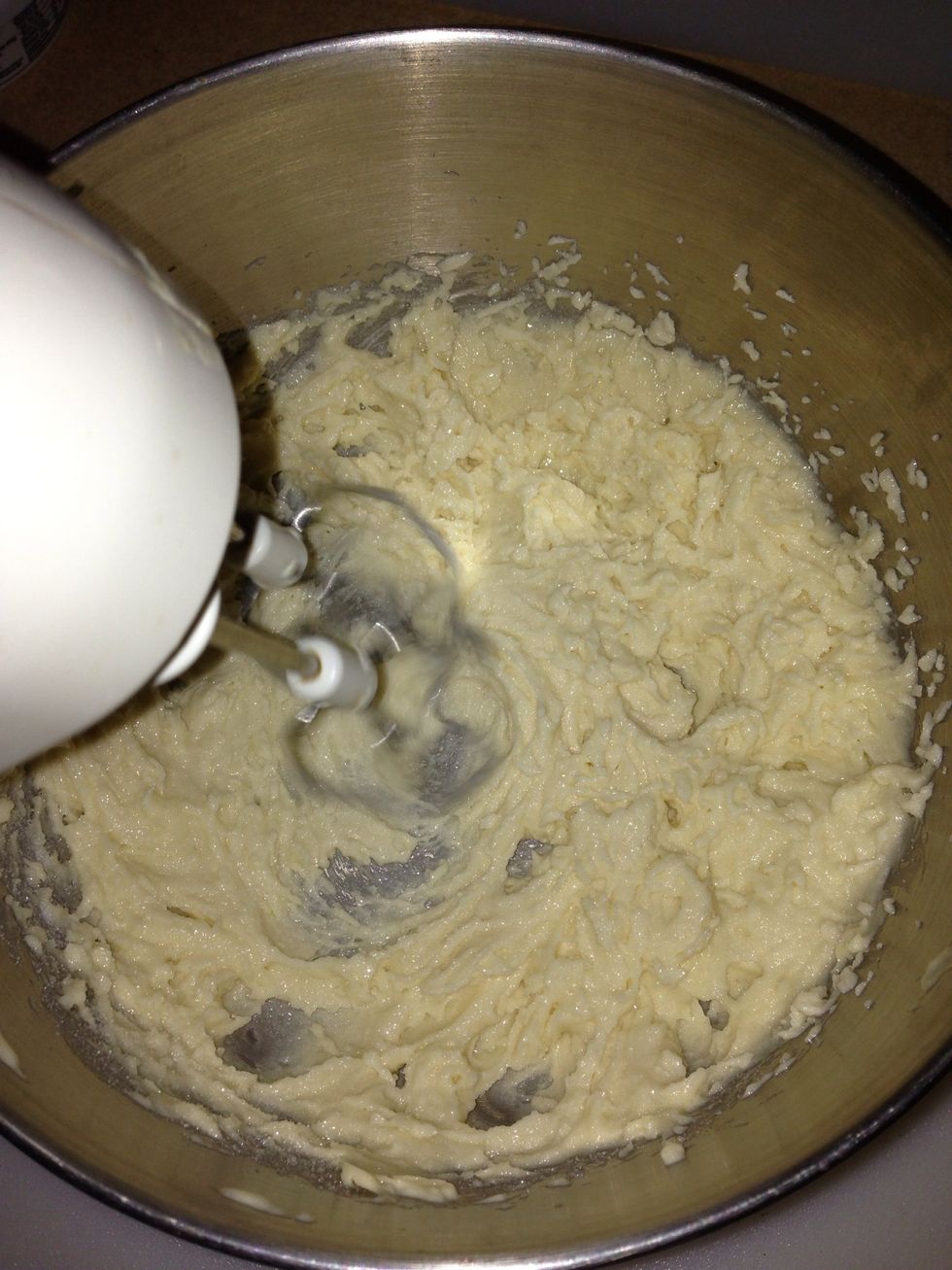 Beat until combined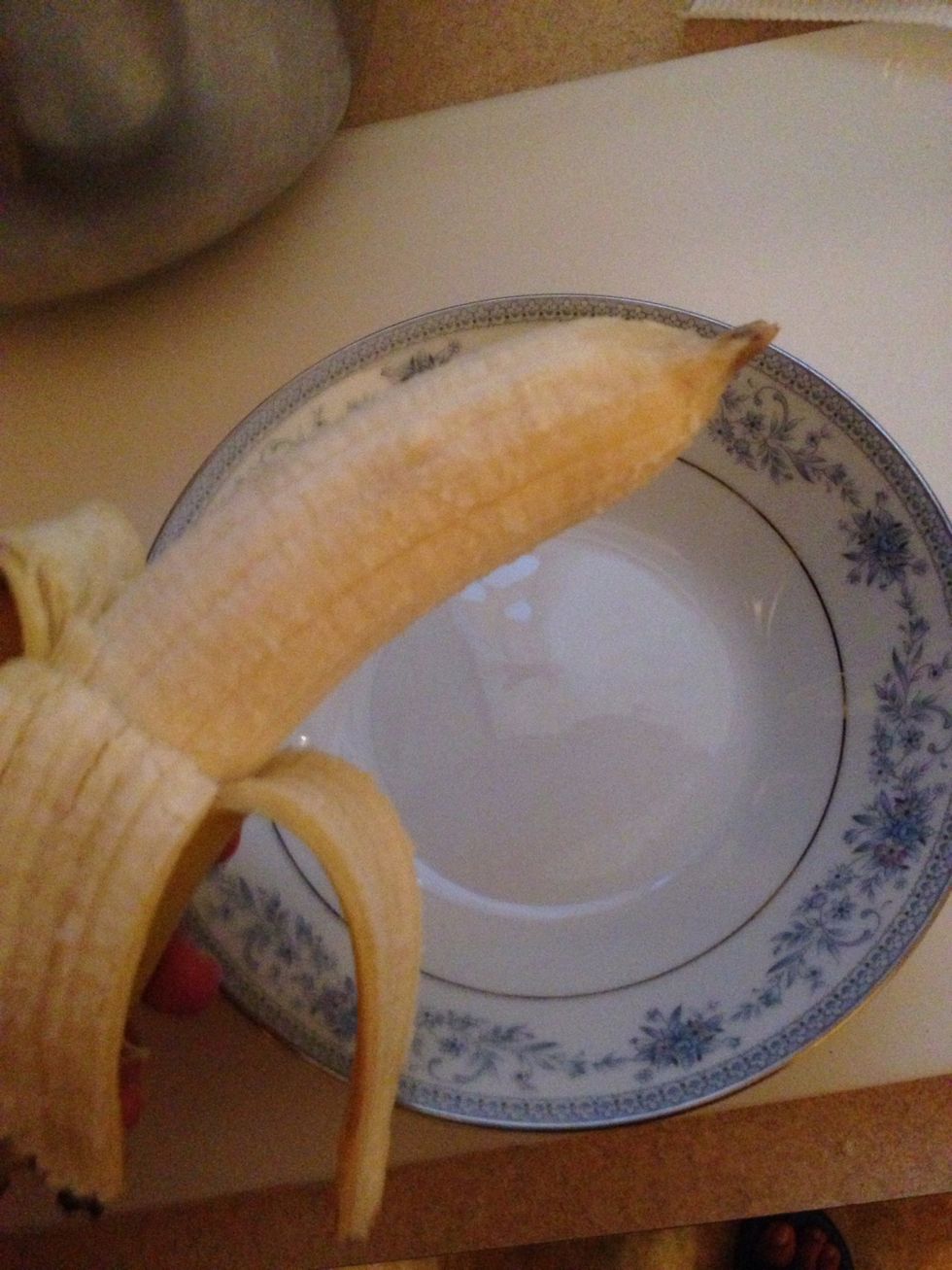 Peel Banana🍌
Cut Ends and split in Half and insert into small bowl or plate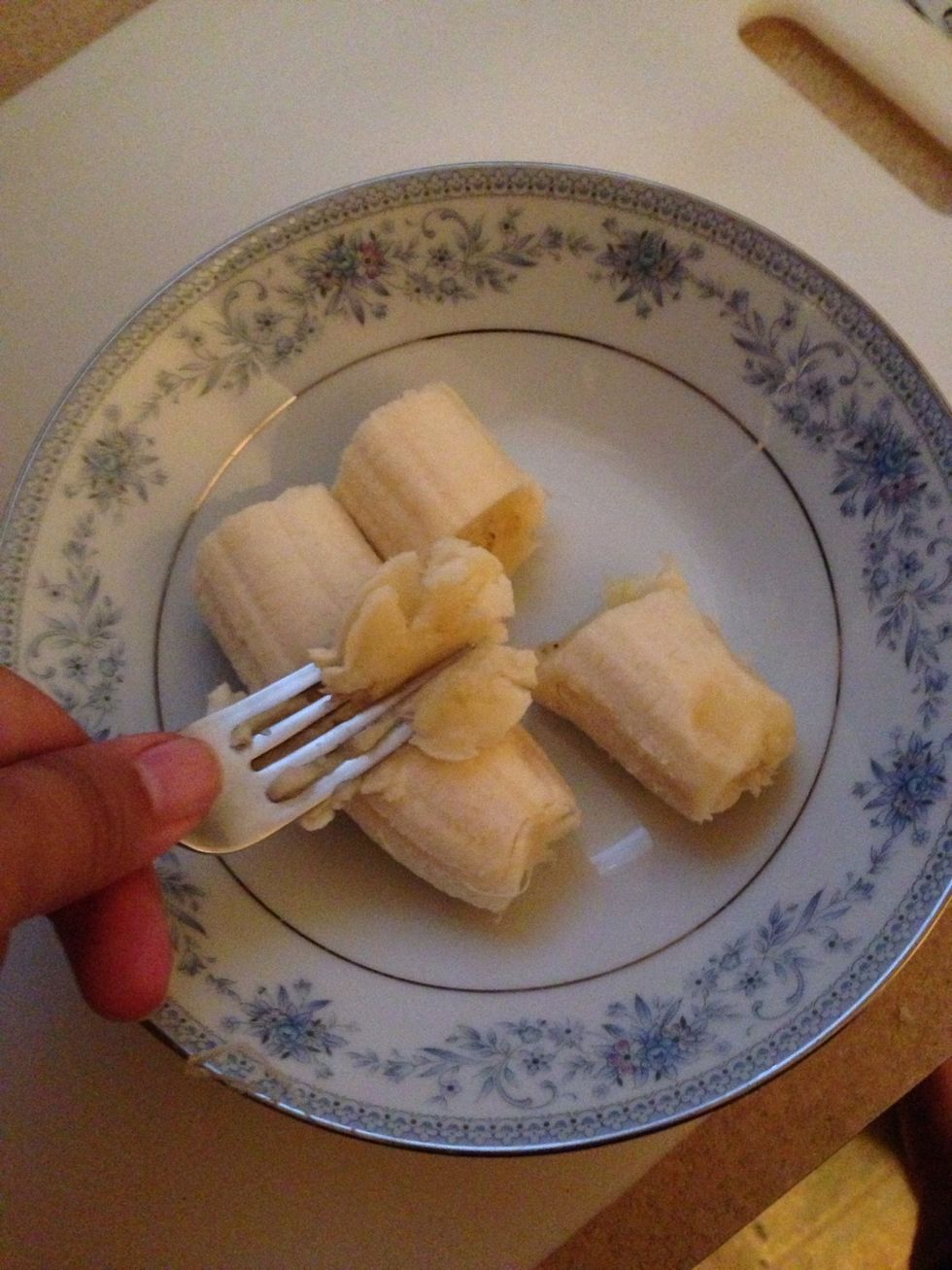 Start Mashing Banana with Head, hands, hammer or whatever you can find. I decided to be somewhat civil and used a fork👌
Should look somewhat like this once completed the mashing.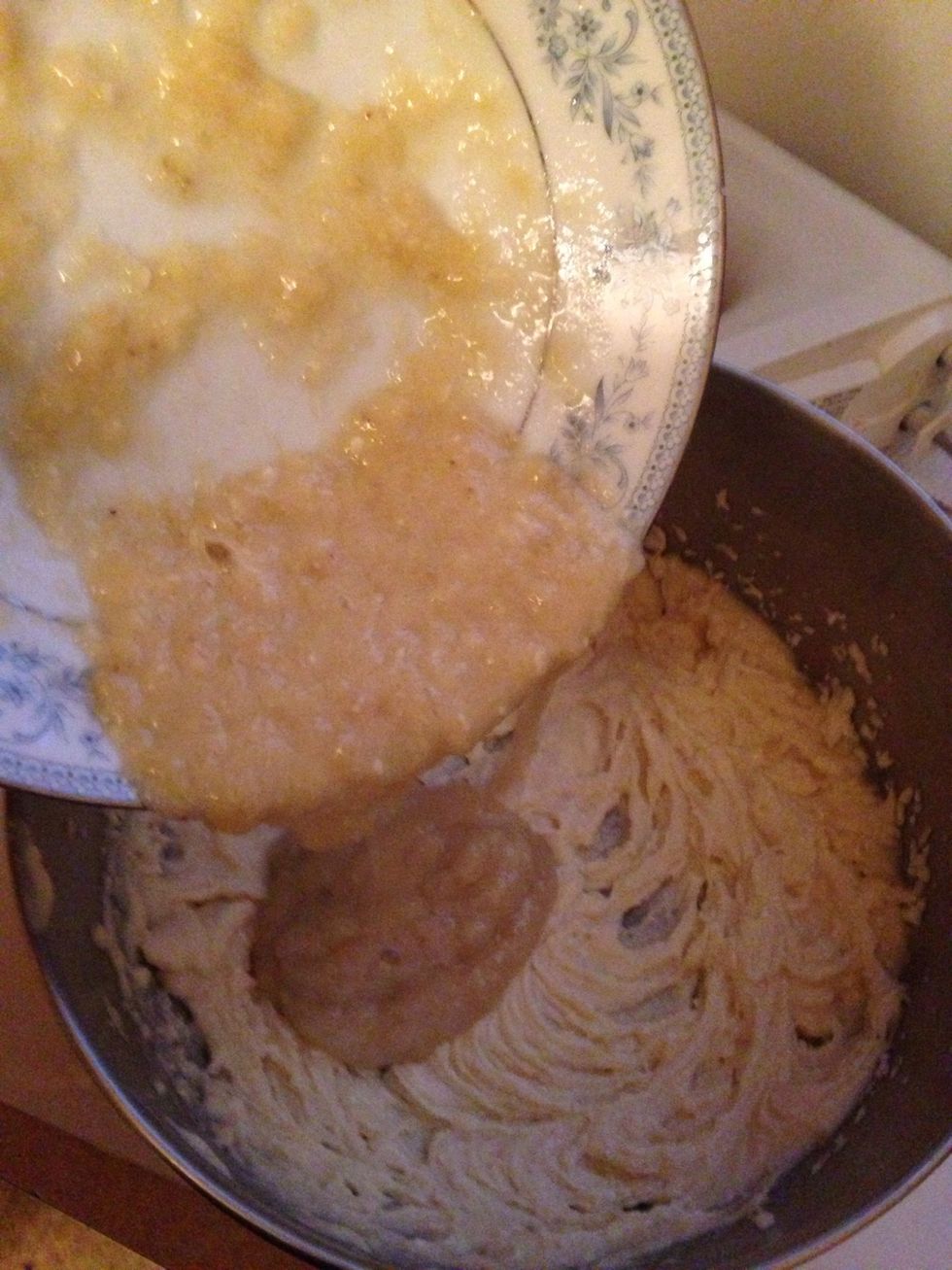 Gradually Pour into the Wet Ingredient bowl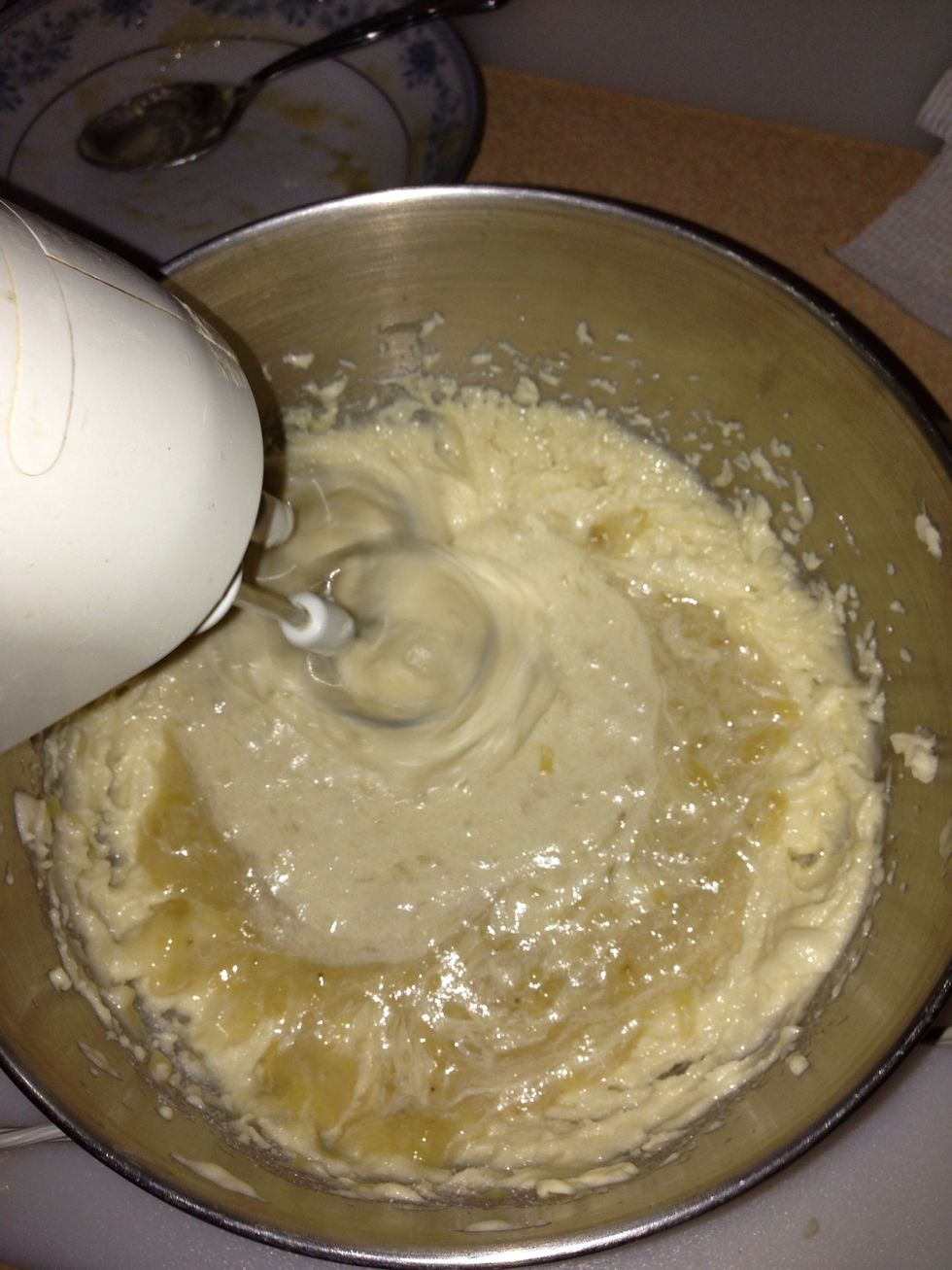 Beat well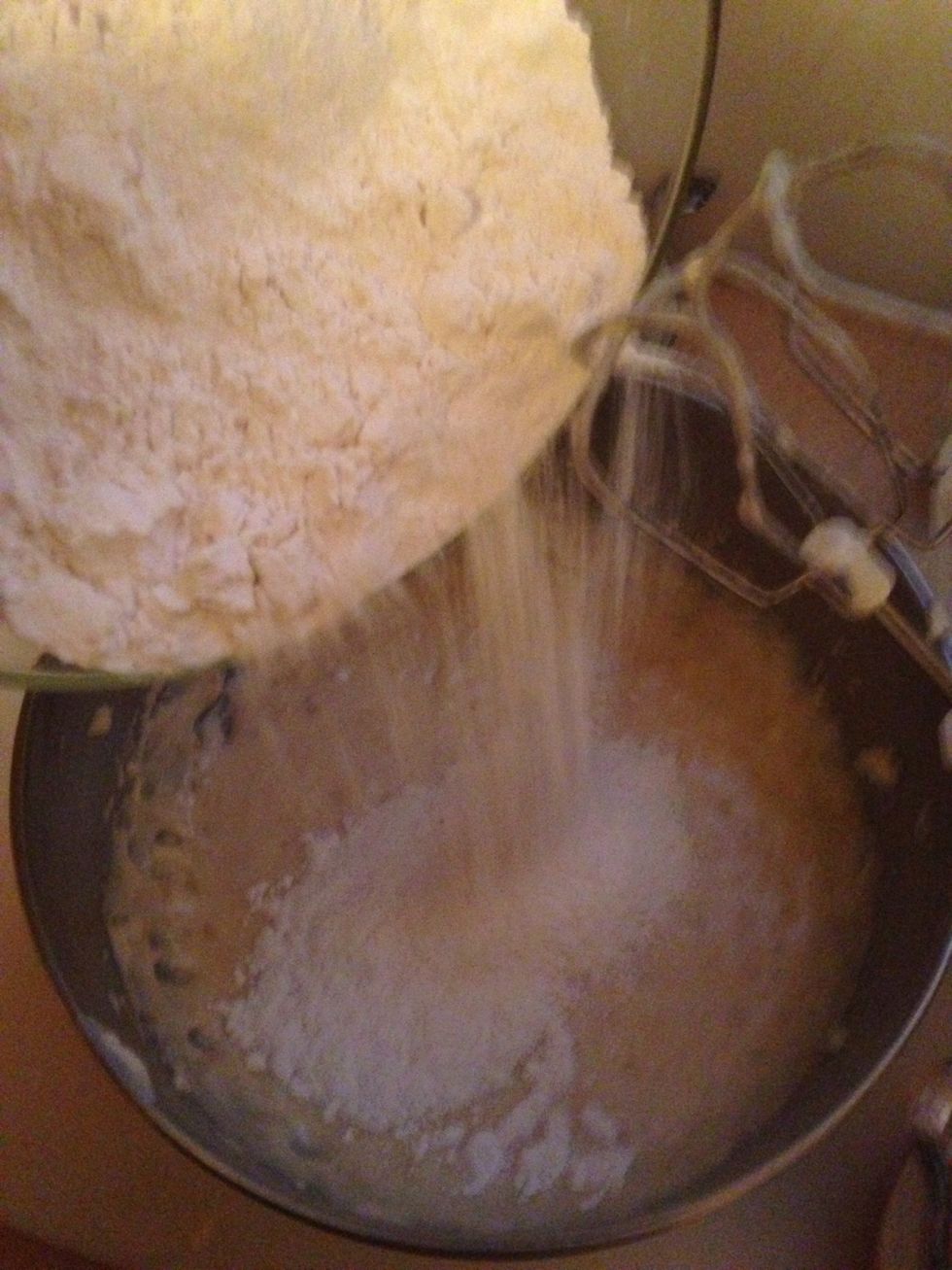 Alternately add Flour mixture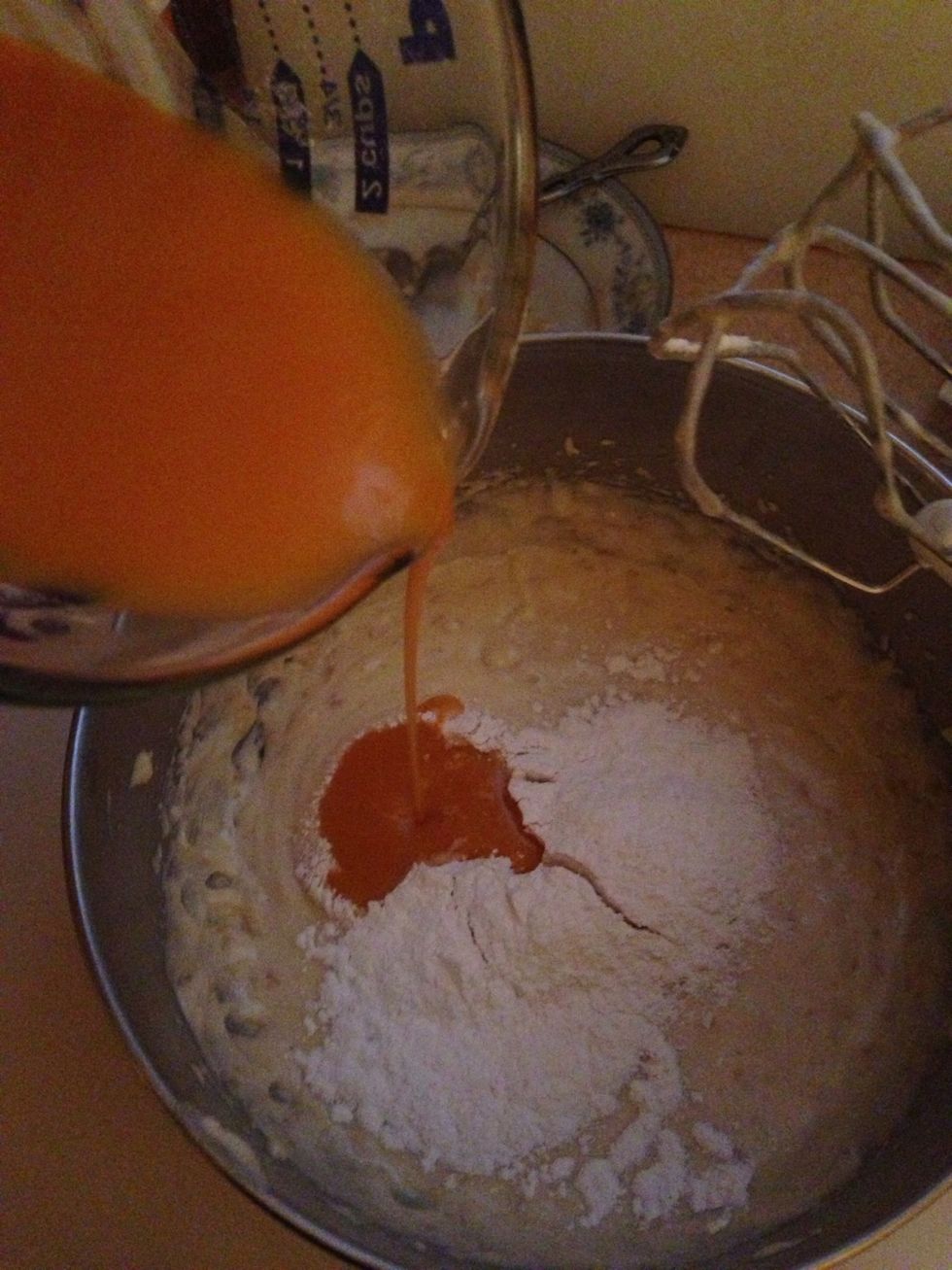 And 3/4 cups of Mango Juice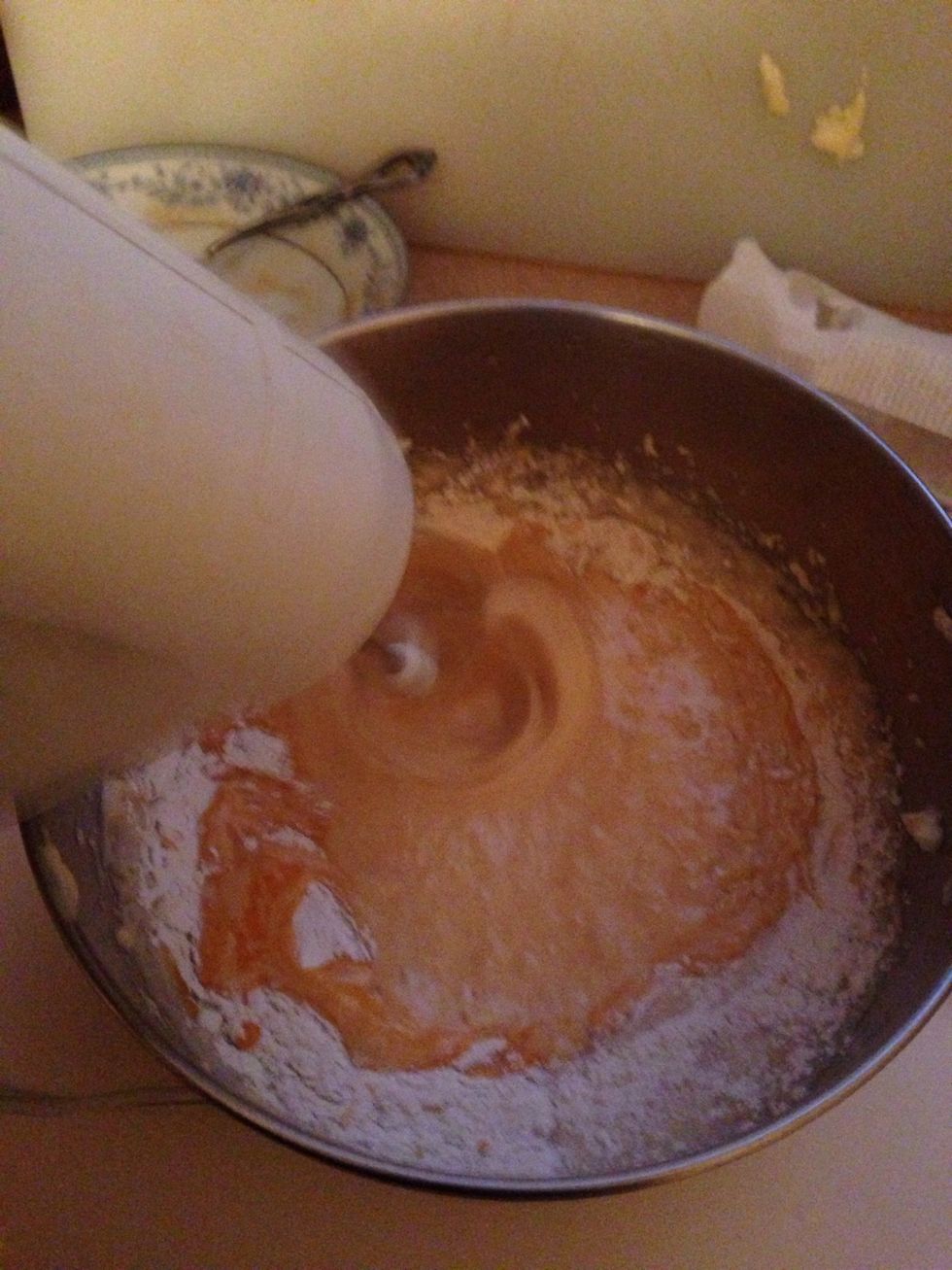 Beat on low after each addition
Ok keep blending! Scrape those edges. You should not see any white👻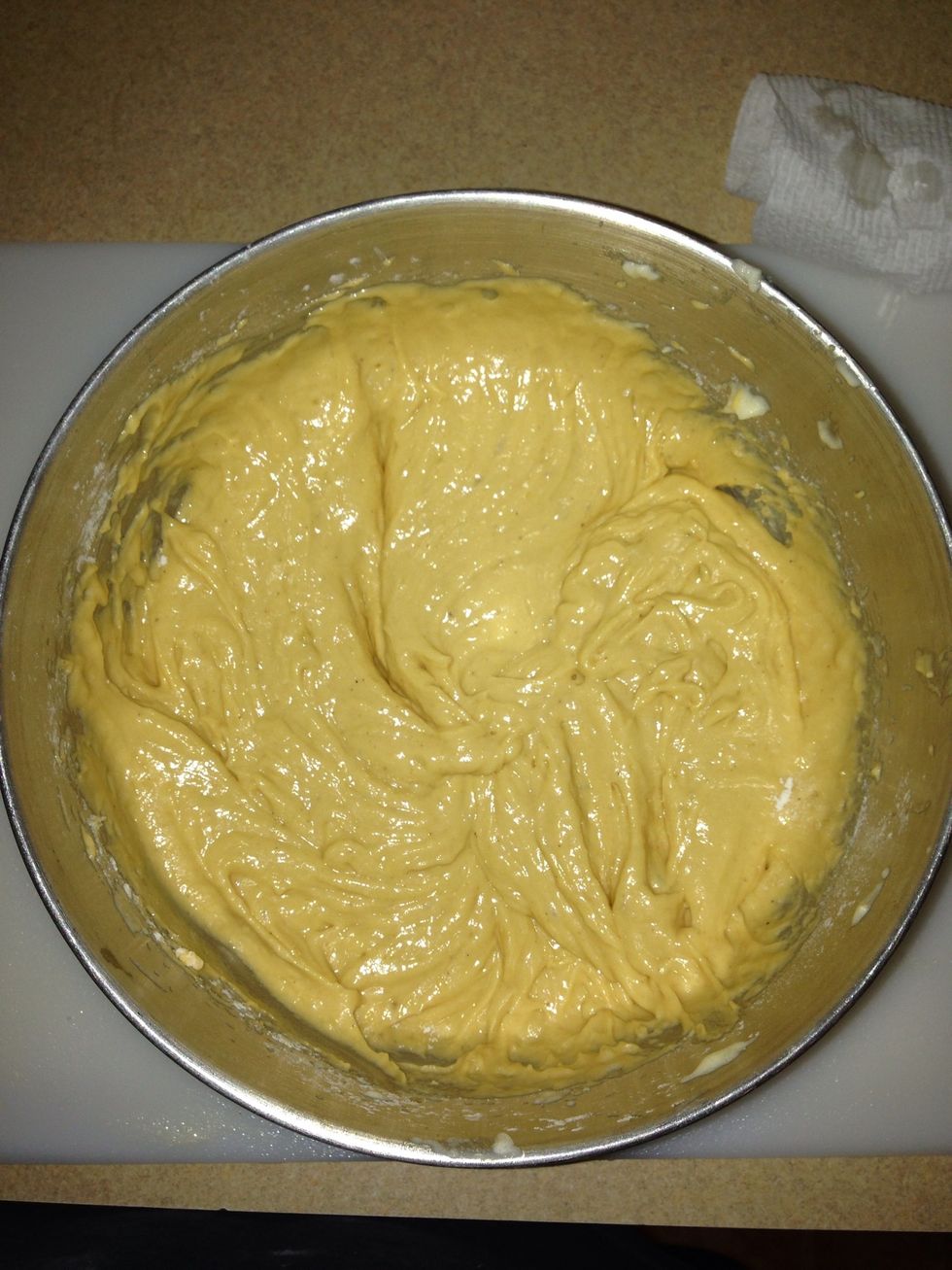 There we Go👍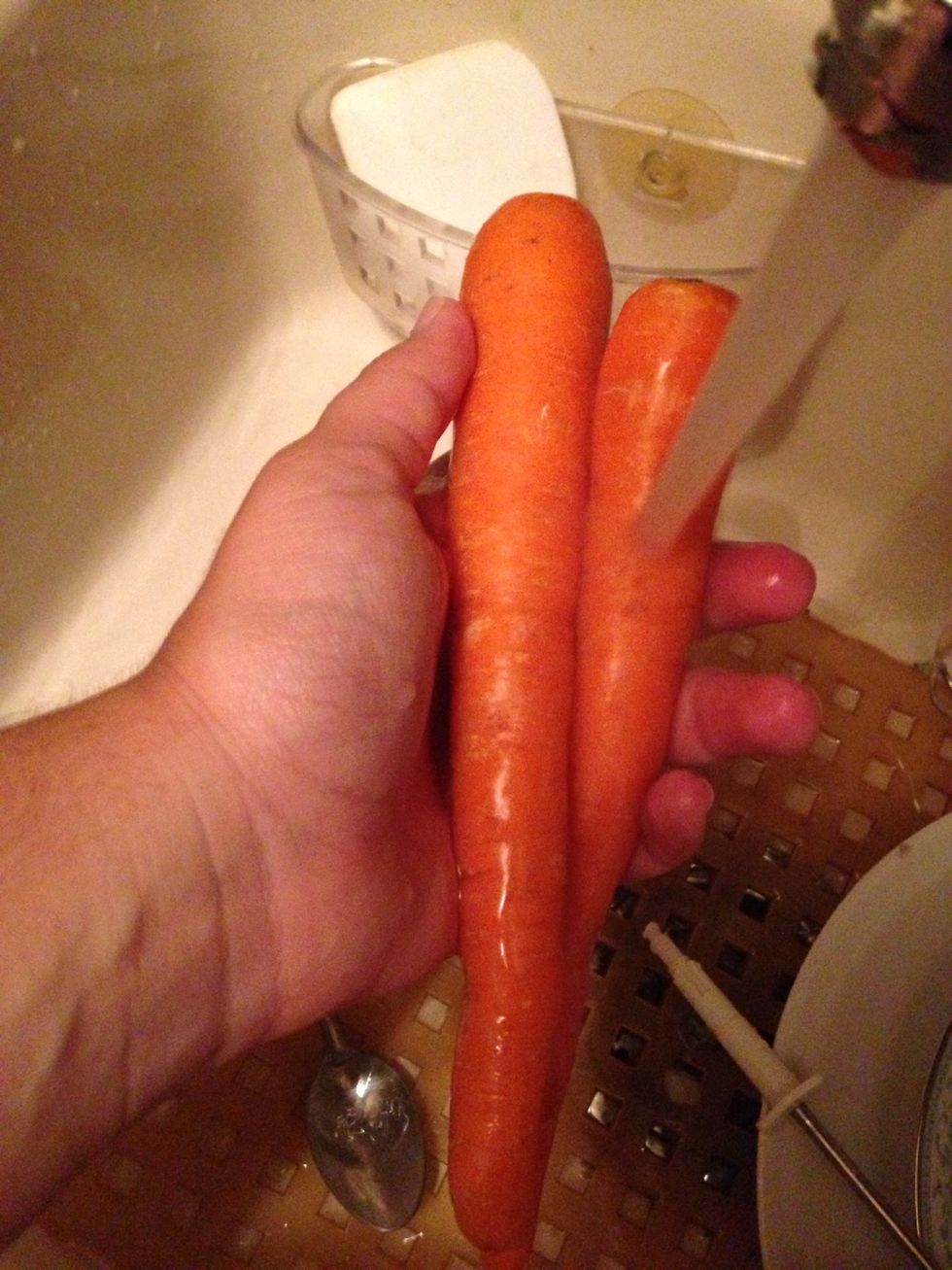 Rinse Carrots in Water to clean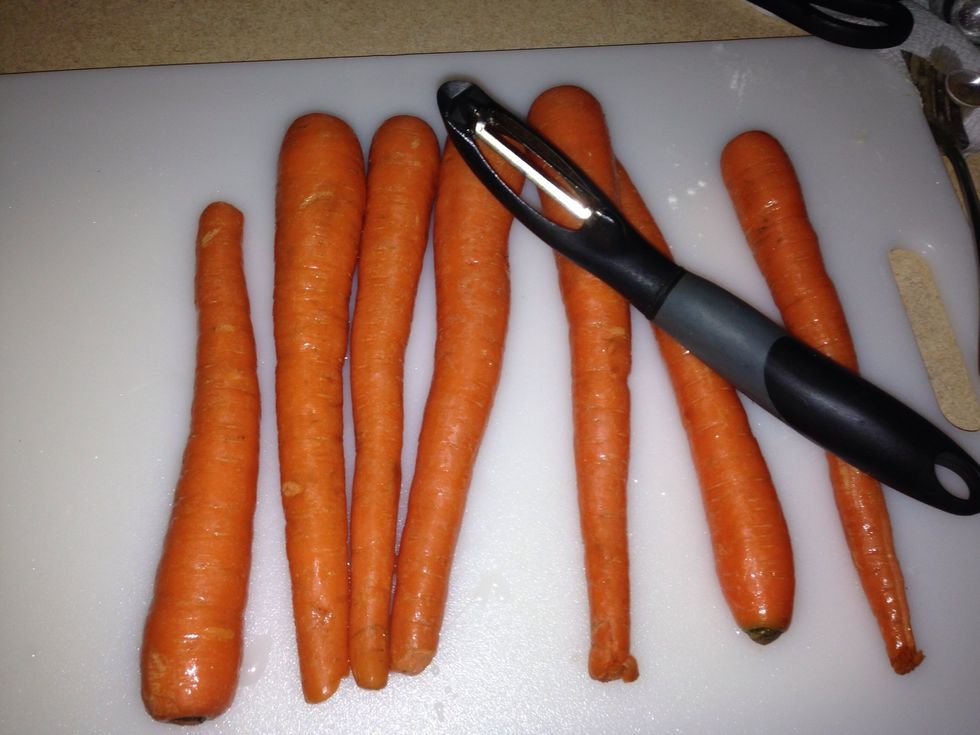 Get the Vegetable Peeler Out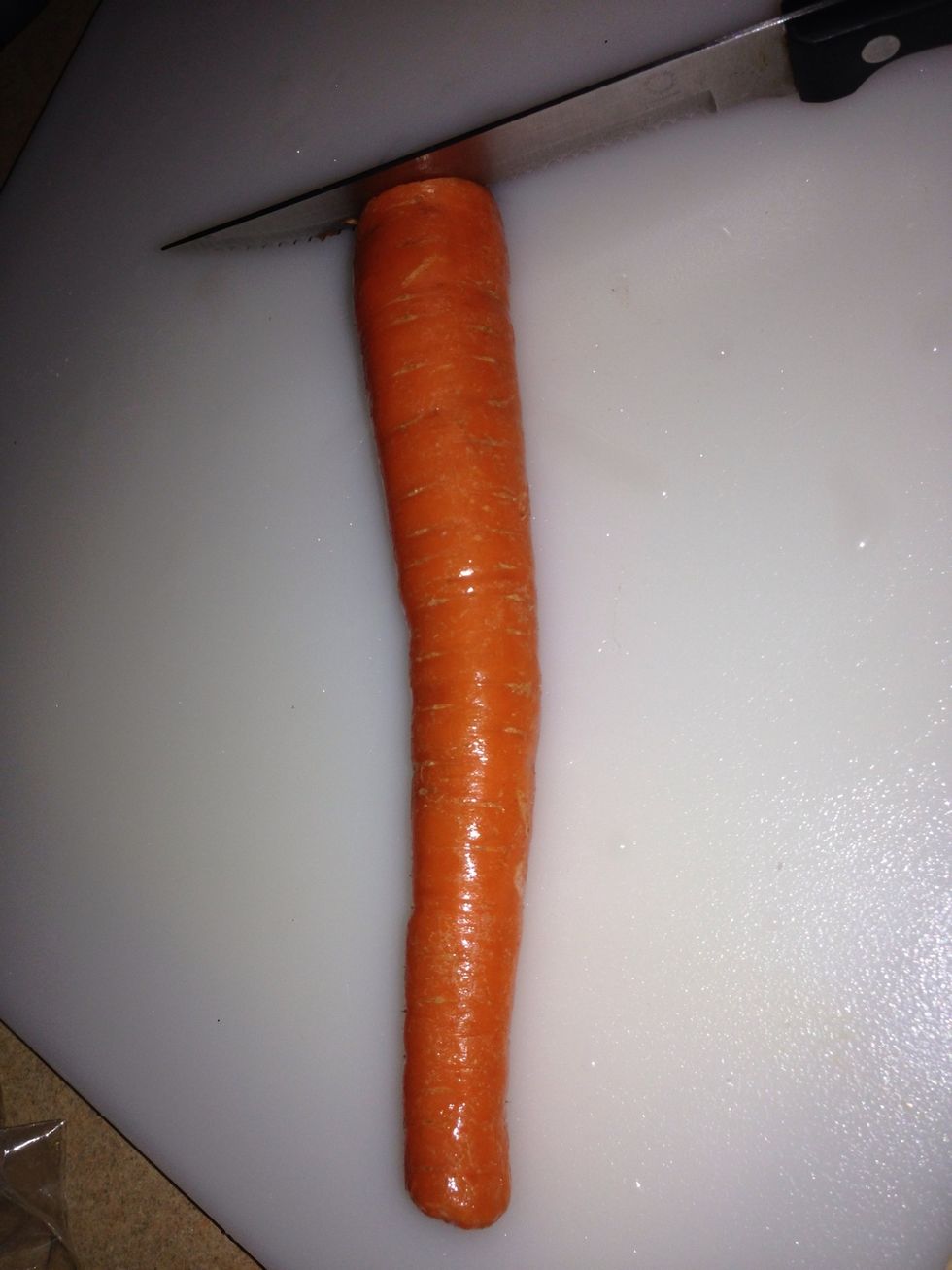 Don't forget to cut both ends of each carrot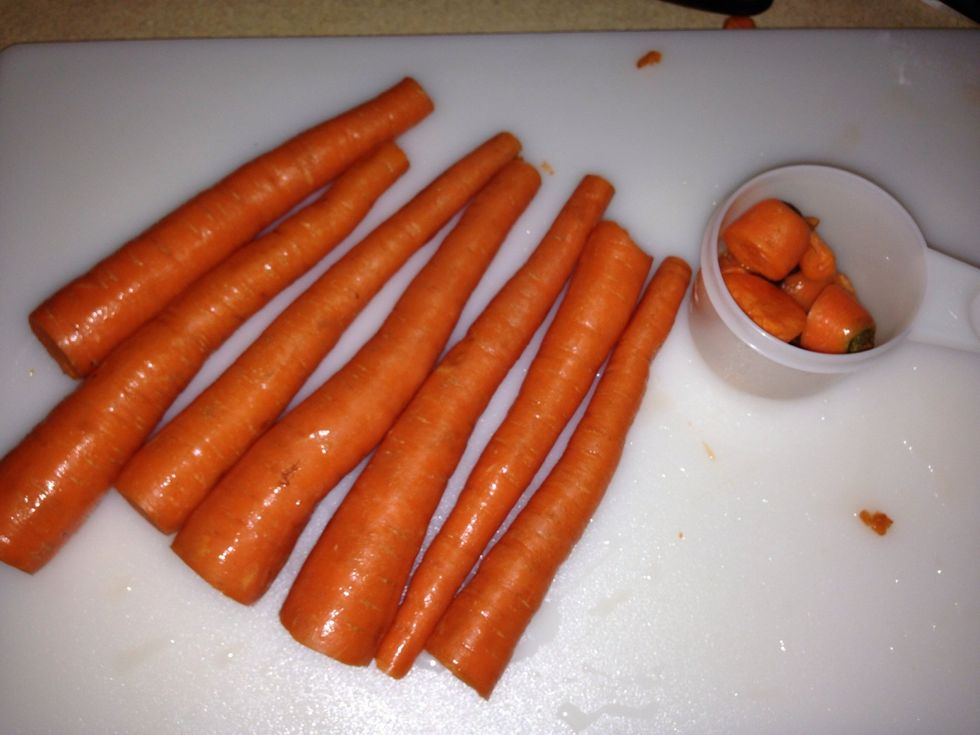 Cut them ends like such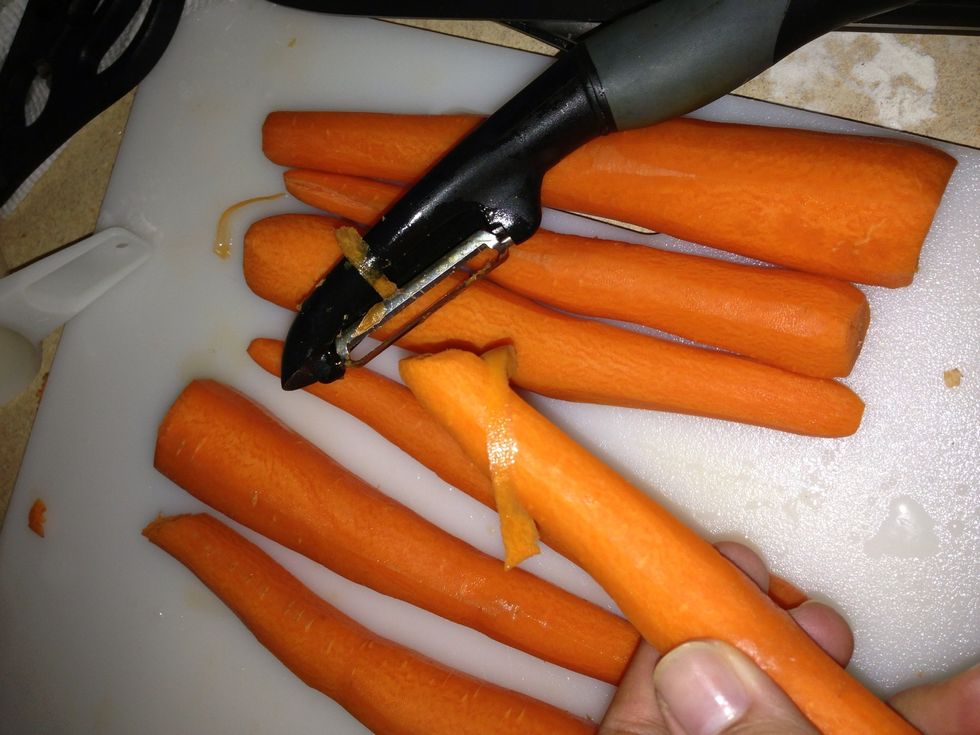 Peel carrots until smooth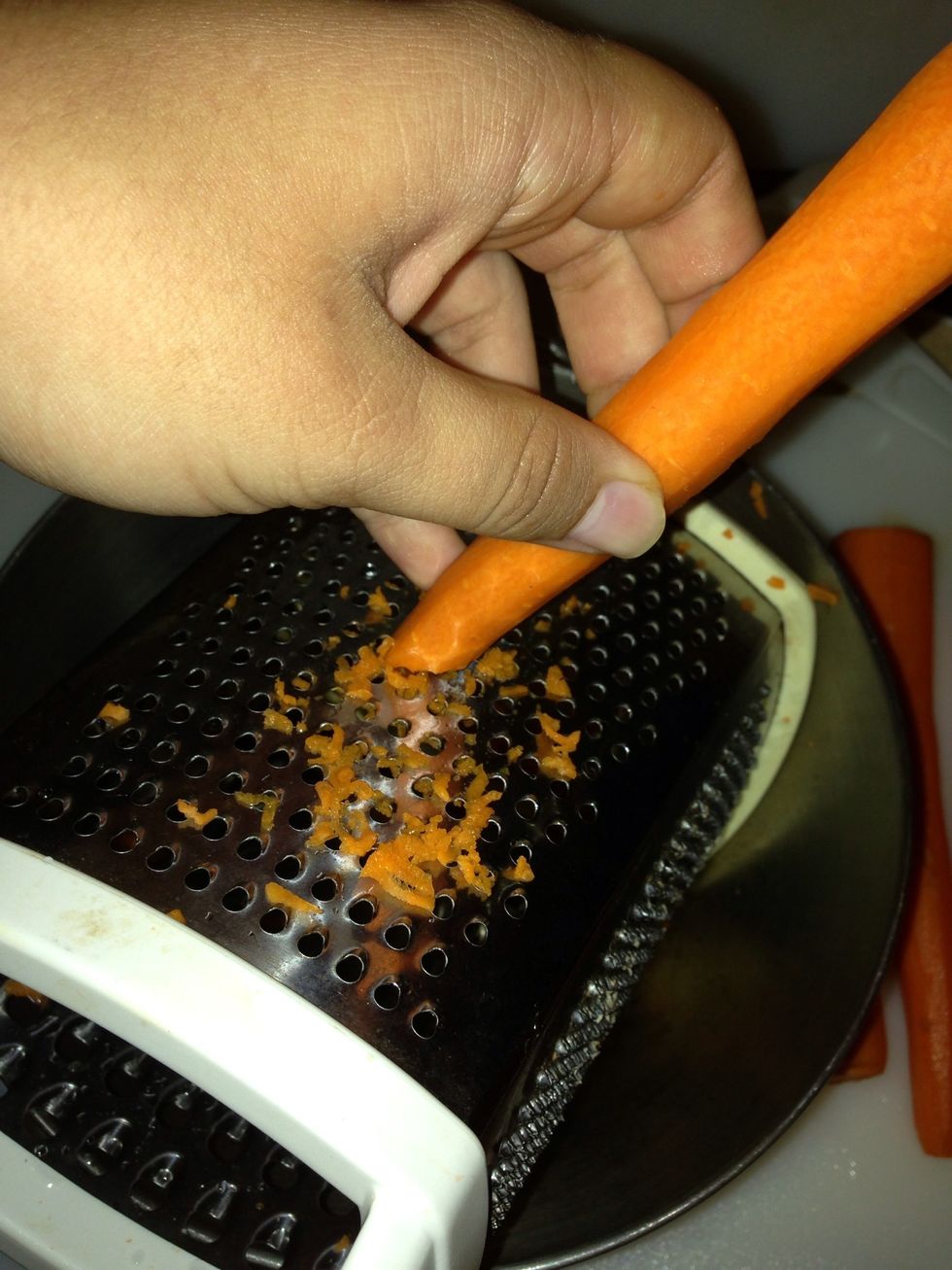 Get the graters out and finely shred each carrot into a big size bowl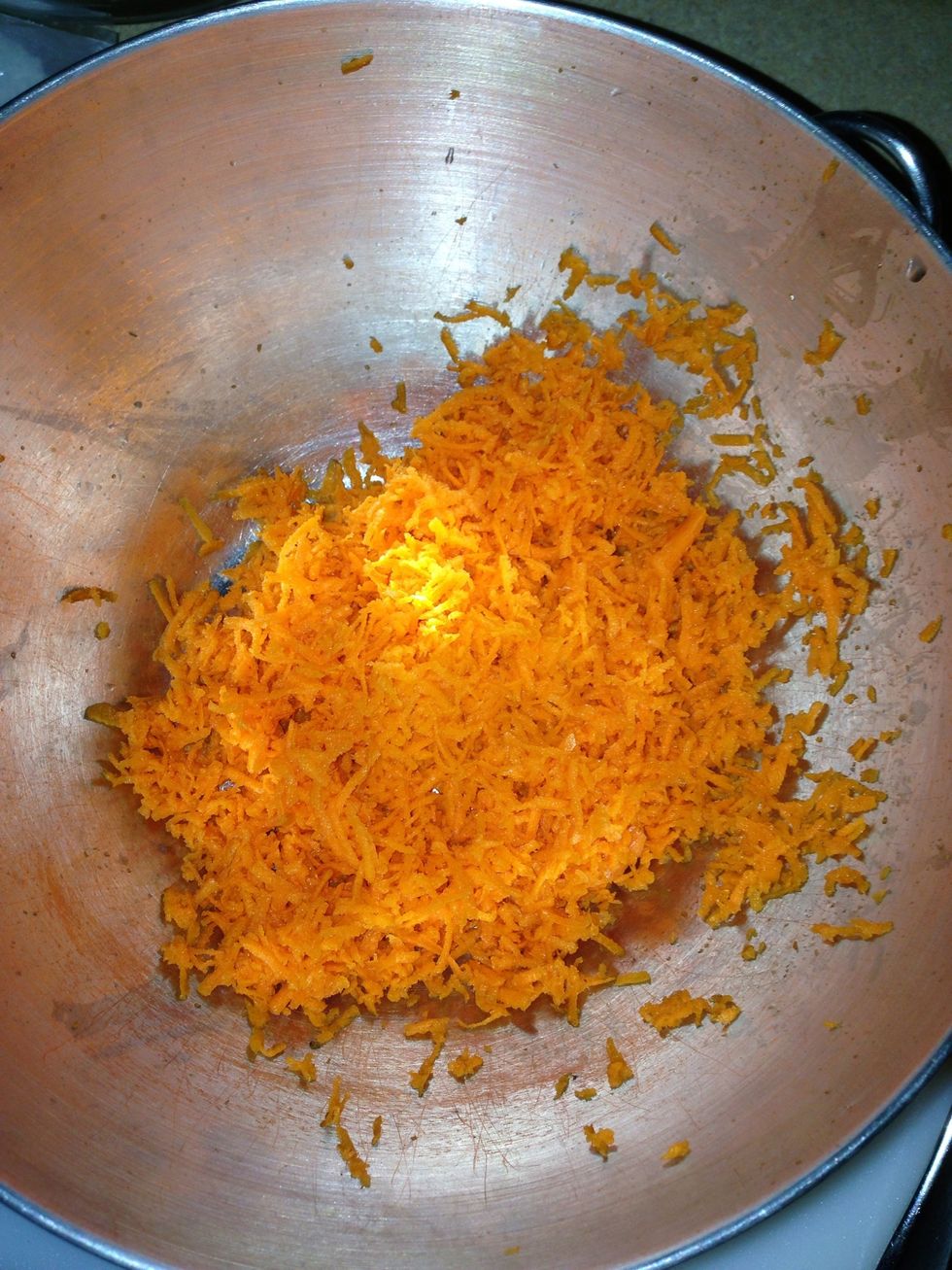 Should start looking like this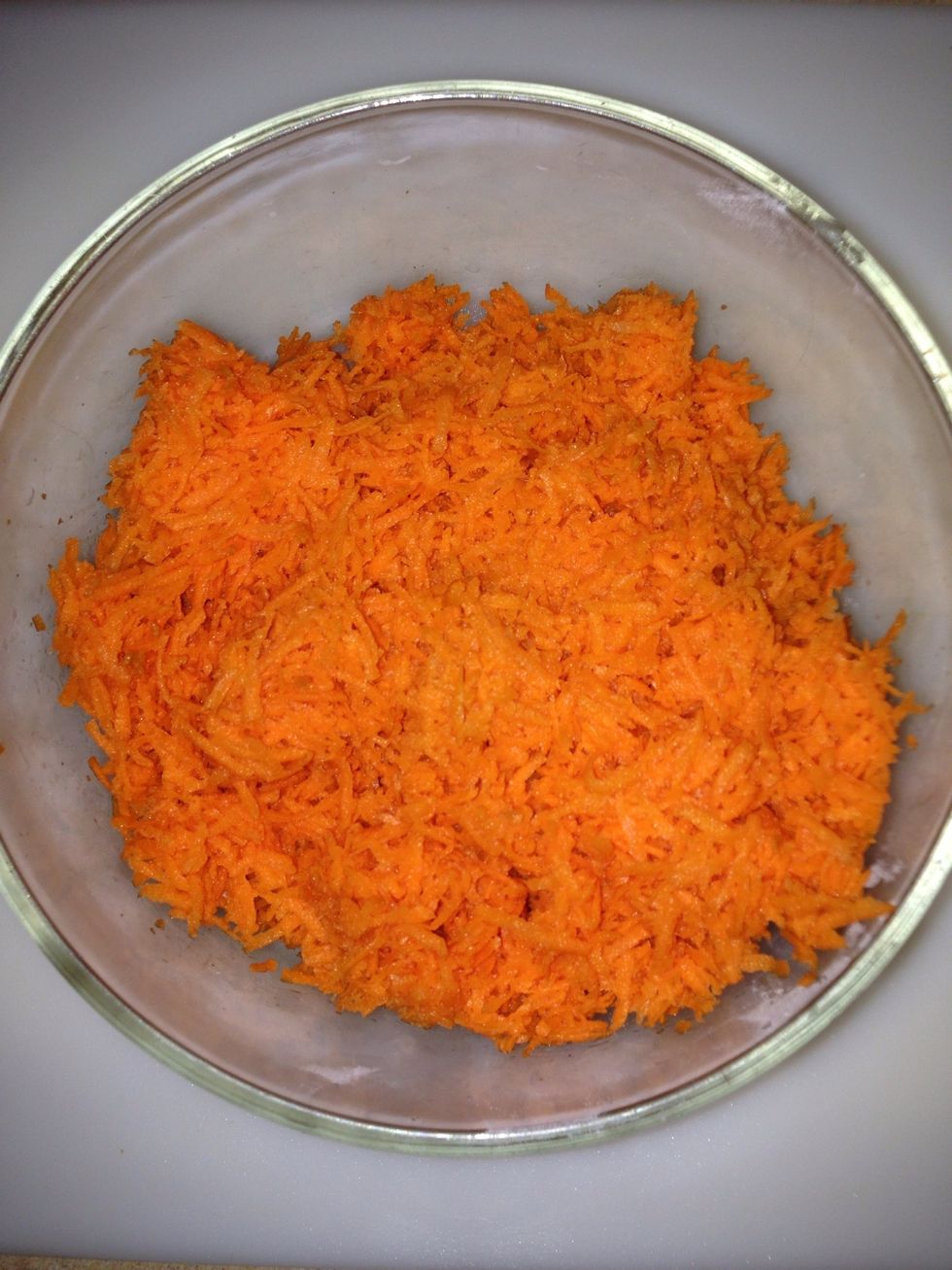 Complete once you reached 3 cups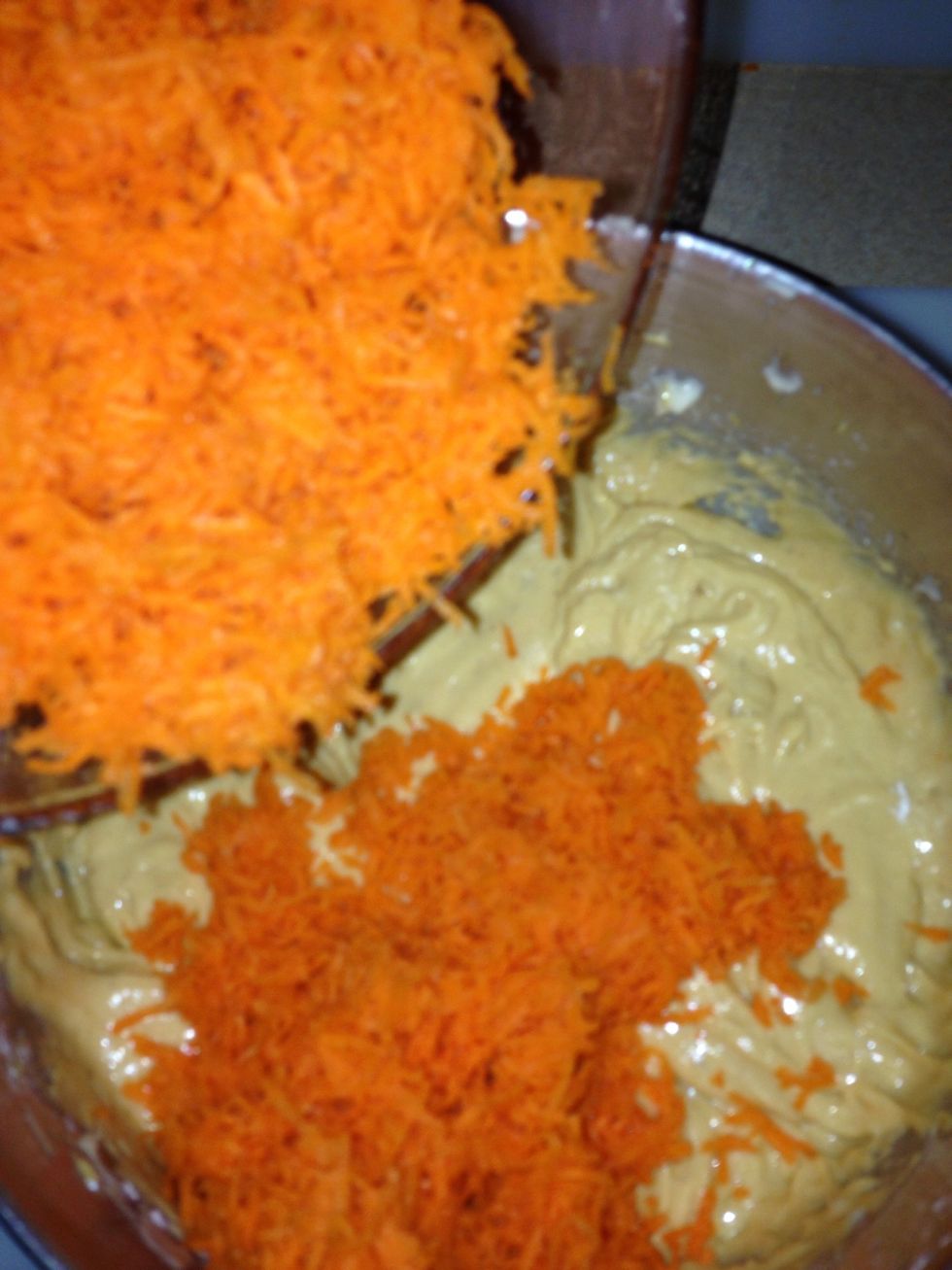 Pour shredded carrots into Batter
Stir until all combined. Get the bottoms👇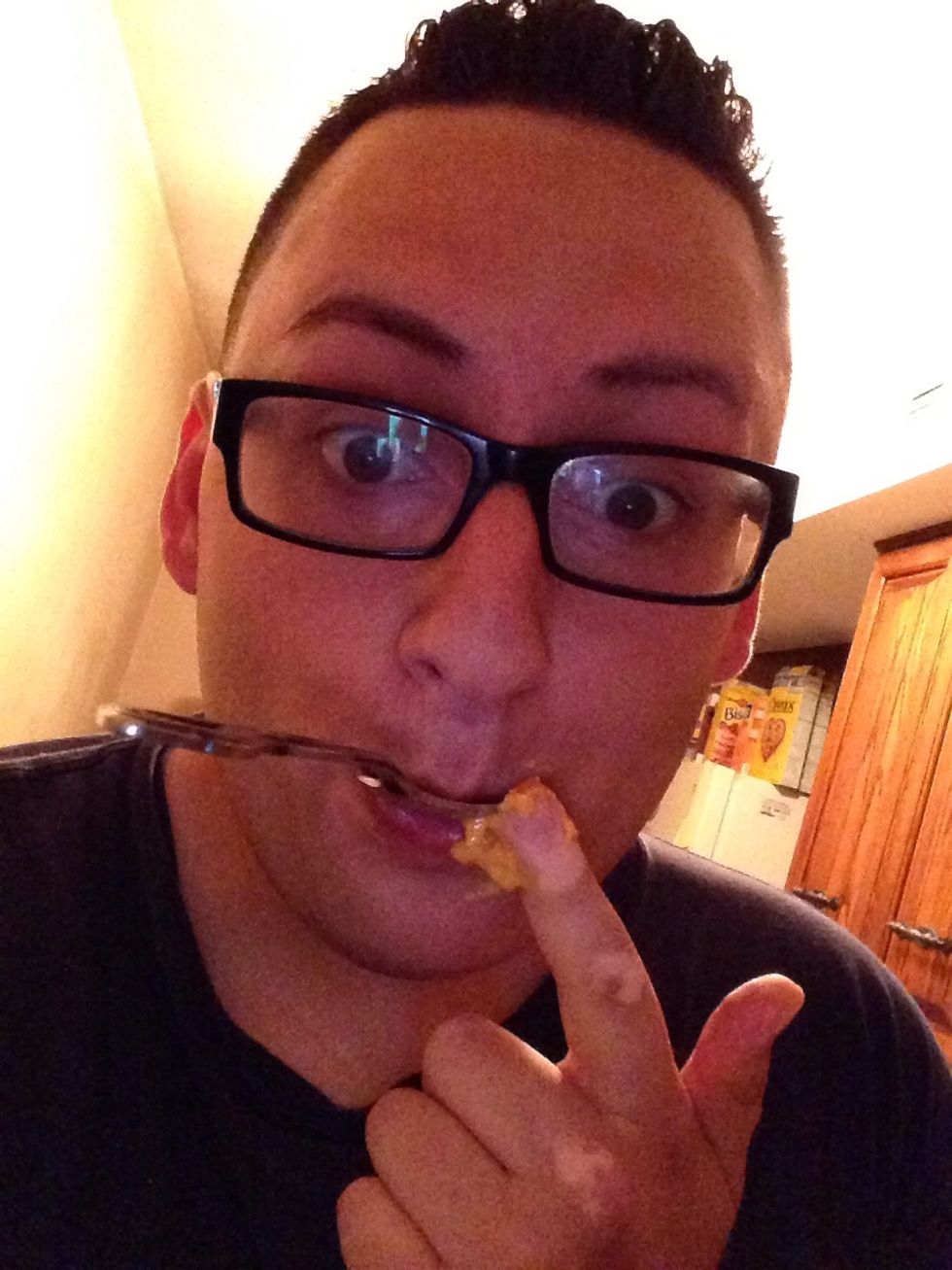 Oh sorry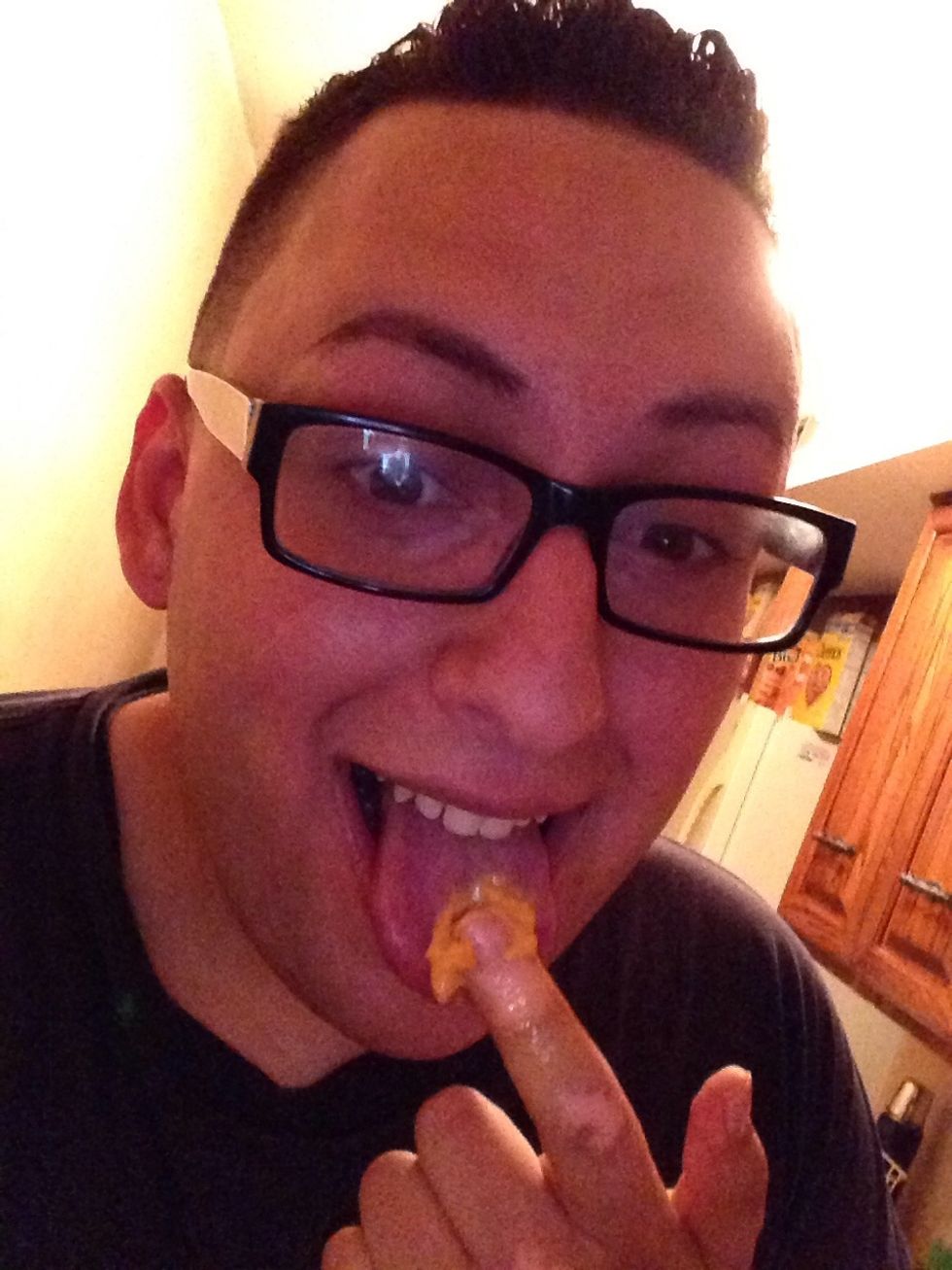 Couldn't help myself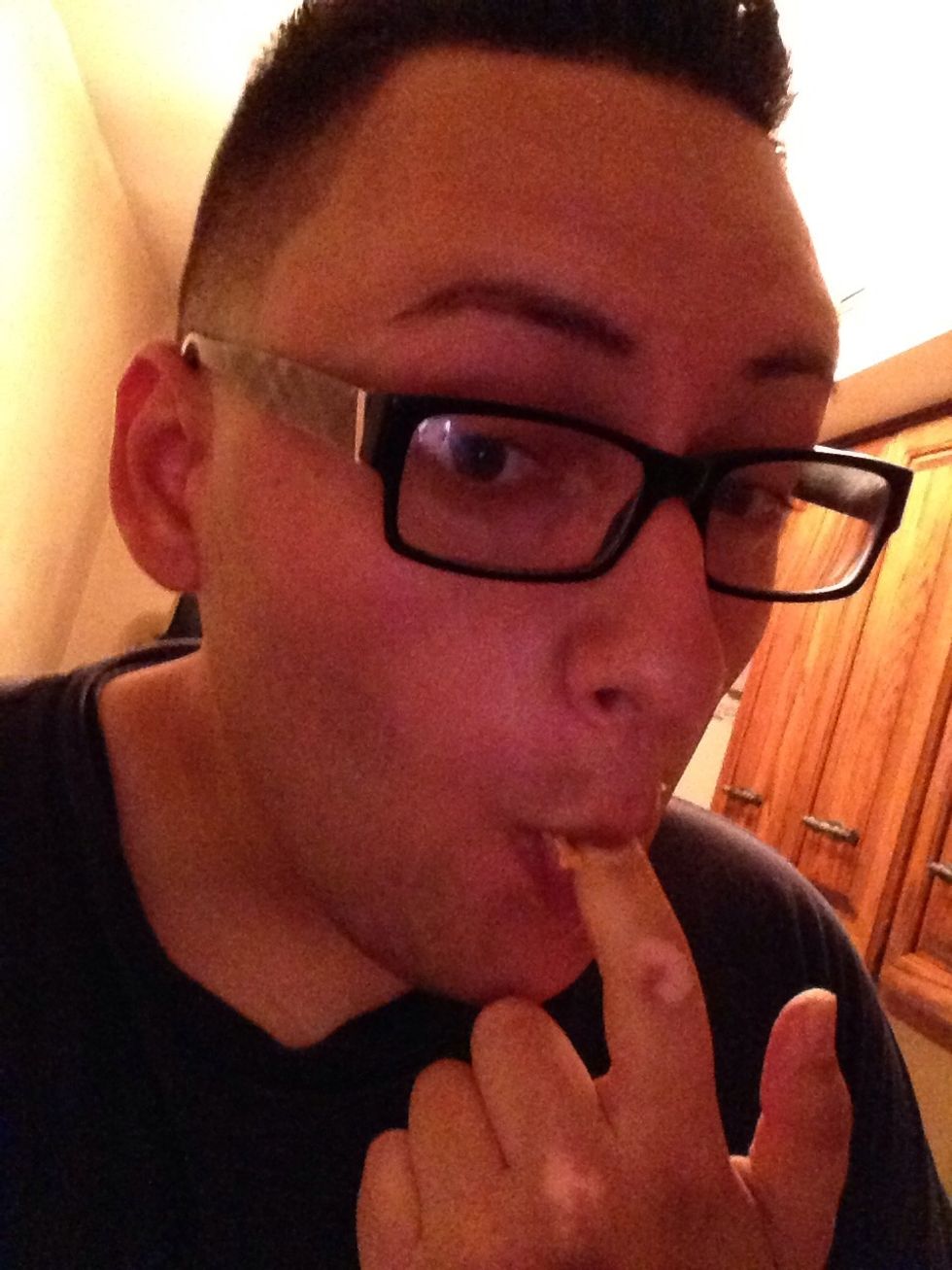 Yumm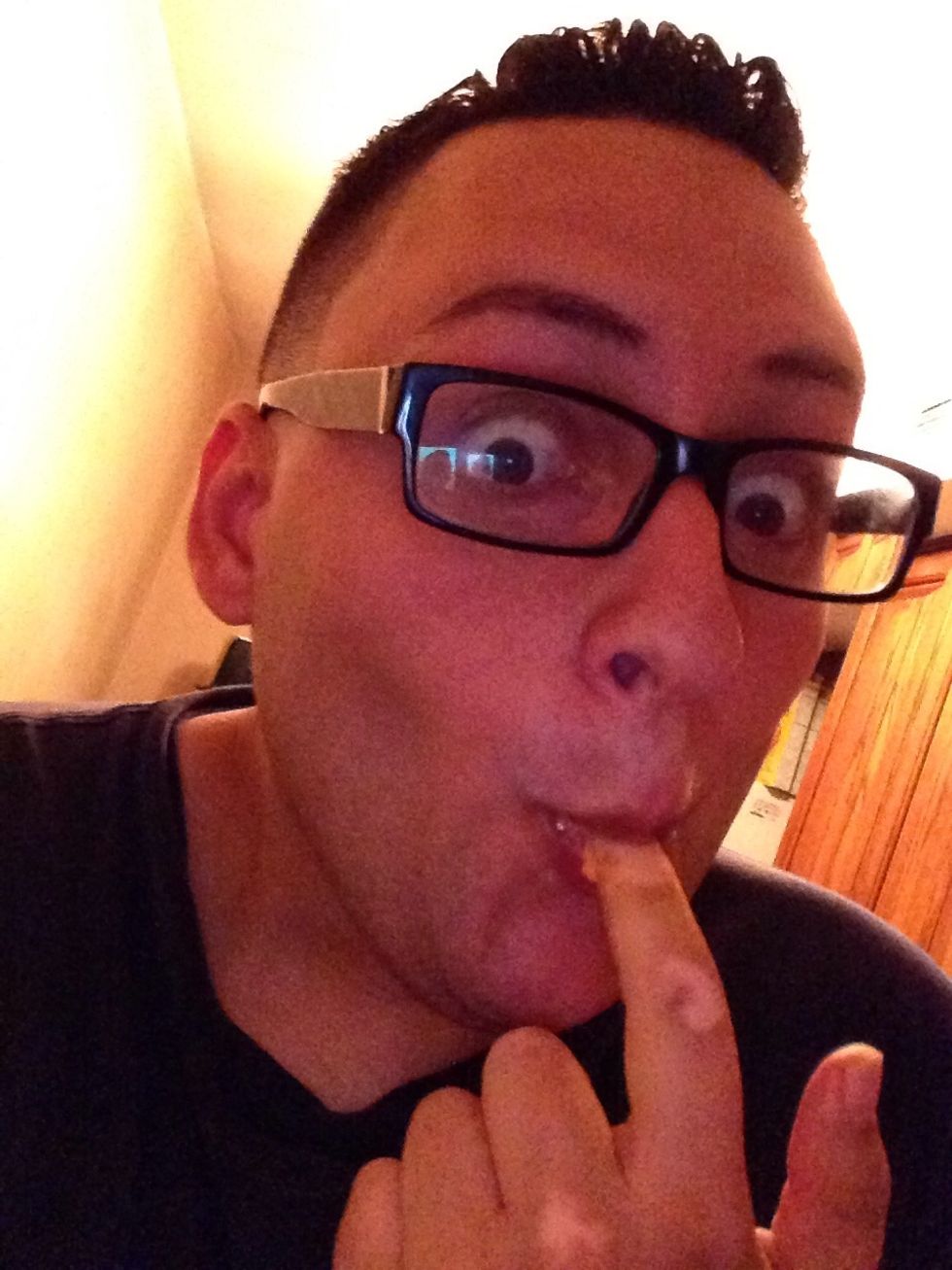 Yes I'm crazy. Feel Free to try batter. Theres no eggs so its completely Safe😷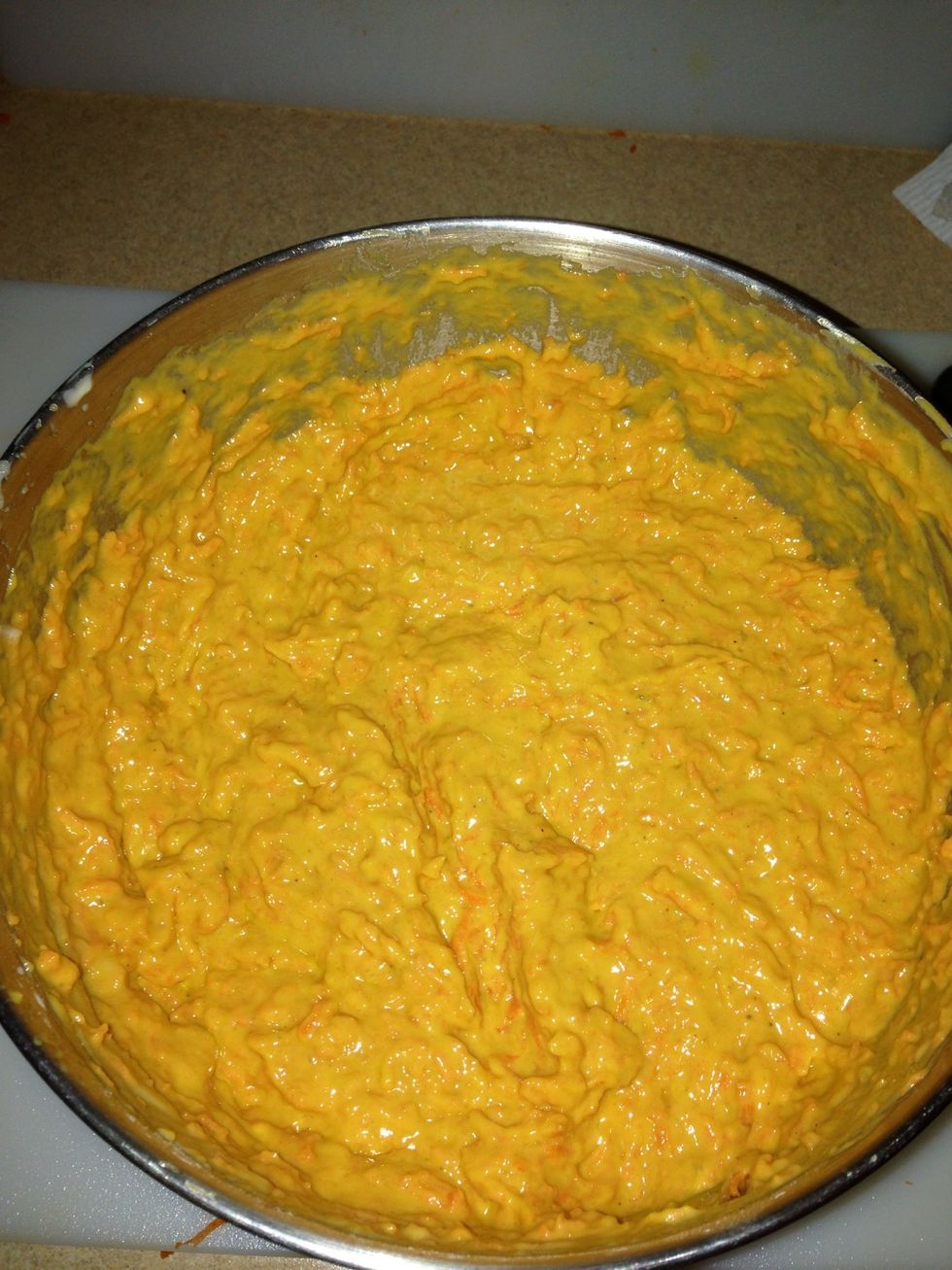 Congratulations you completed the Batter🎉
Bring back your greased and floured cake pans and prepare yourself to poor batter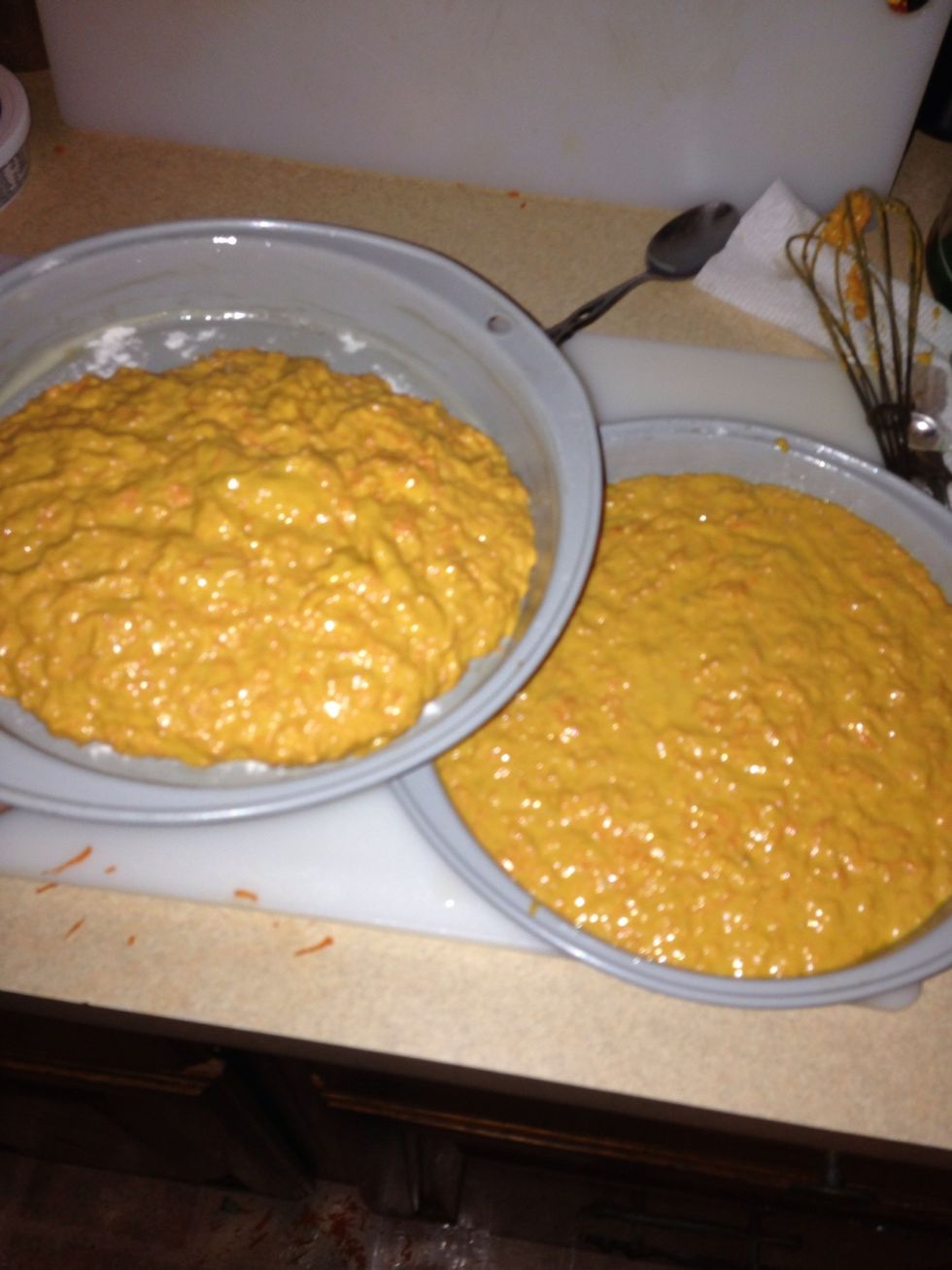 Give both pans an even amount of batter. You don't want any lopsided cakes☺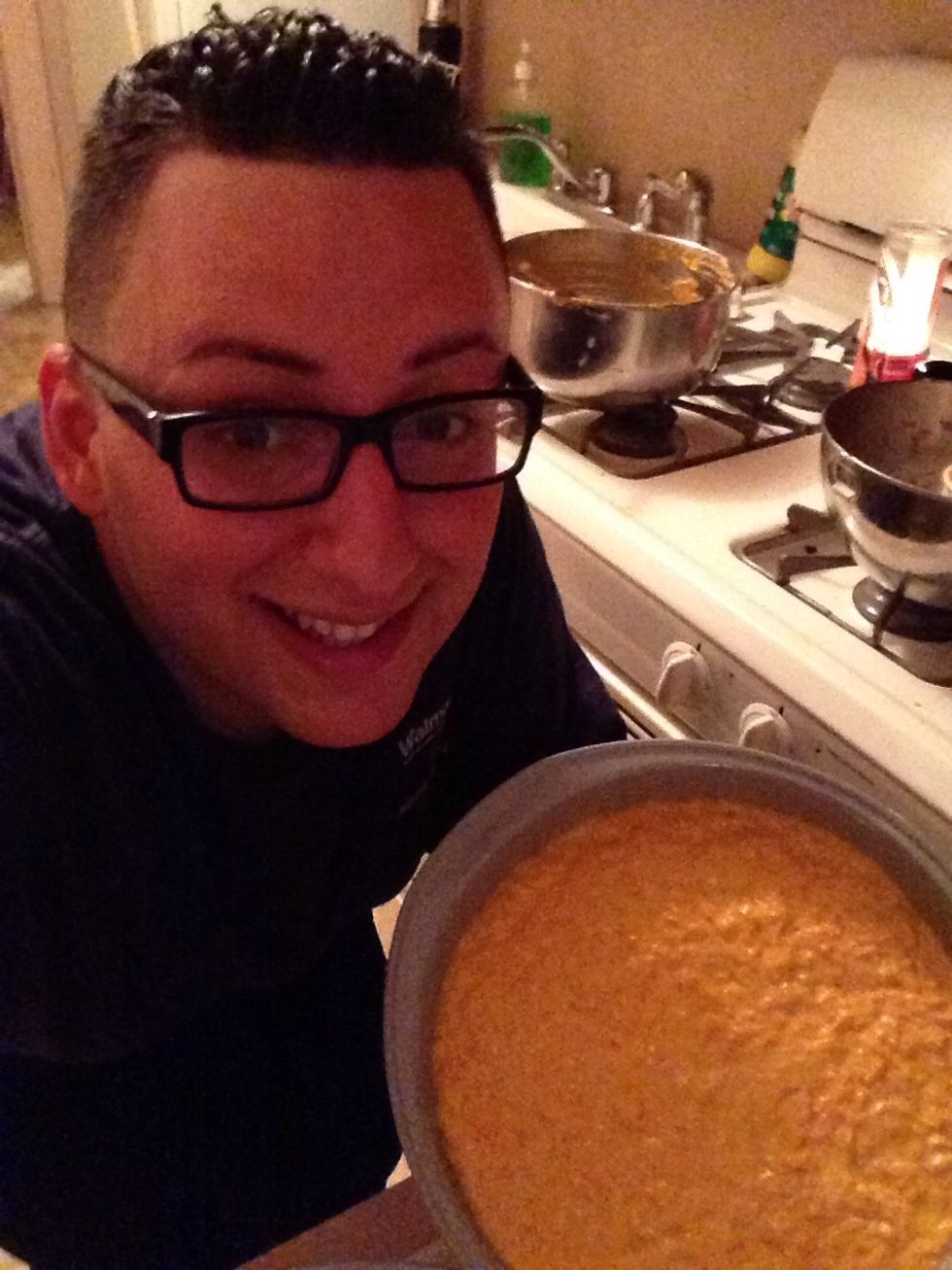 Place cake pans into hot oven. Be extremely careful. One cake pan at a time😁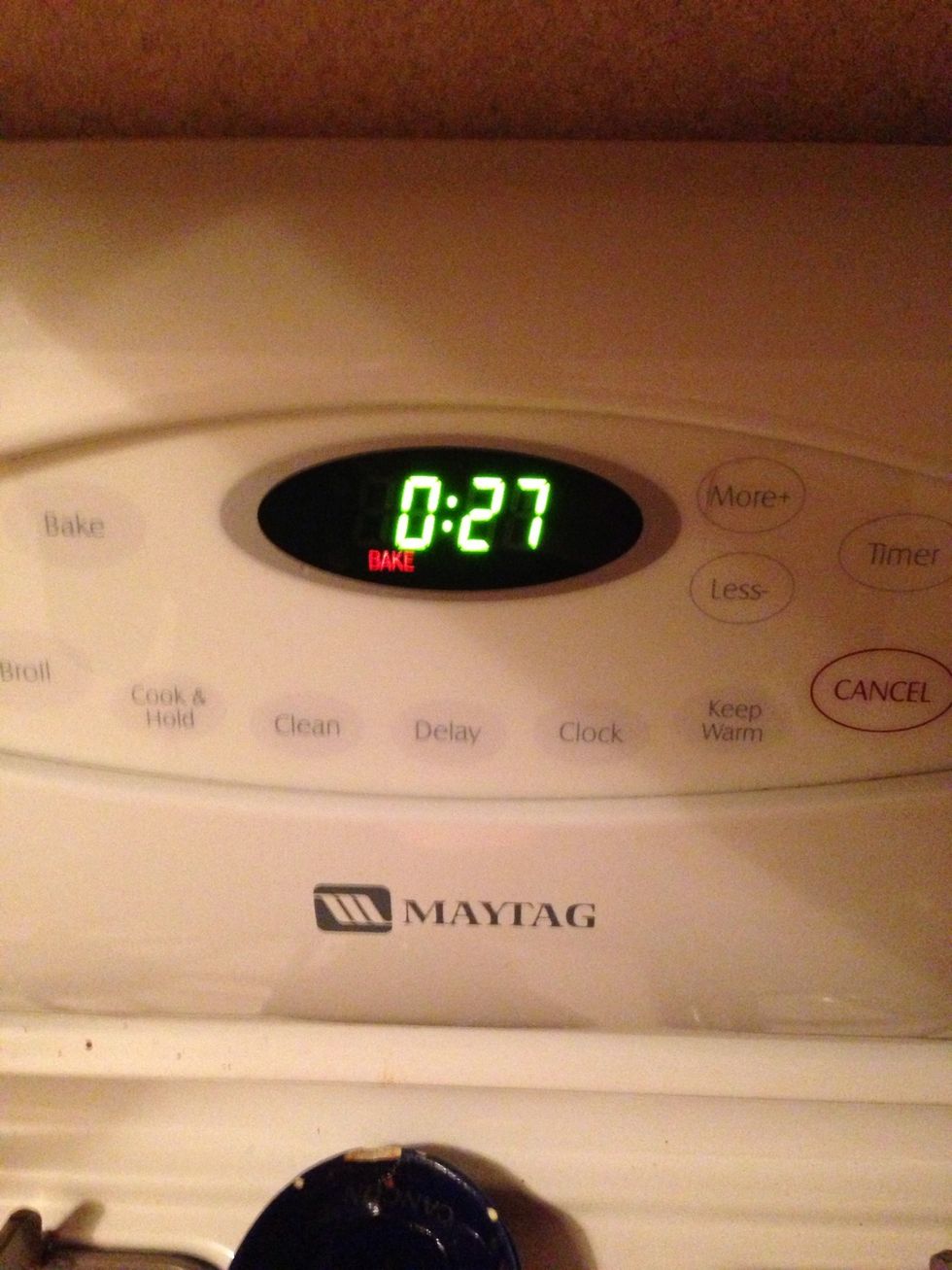 Bake for 25-28 Minutes or until a wooden pick inserted near center comes out clean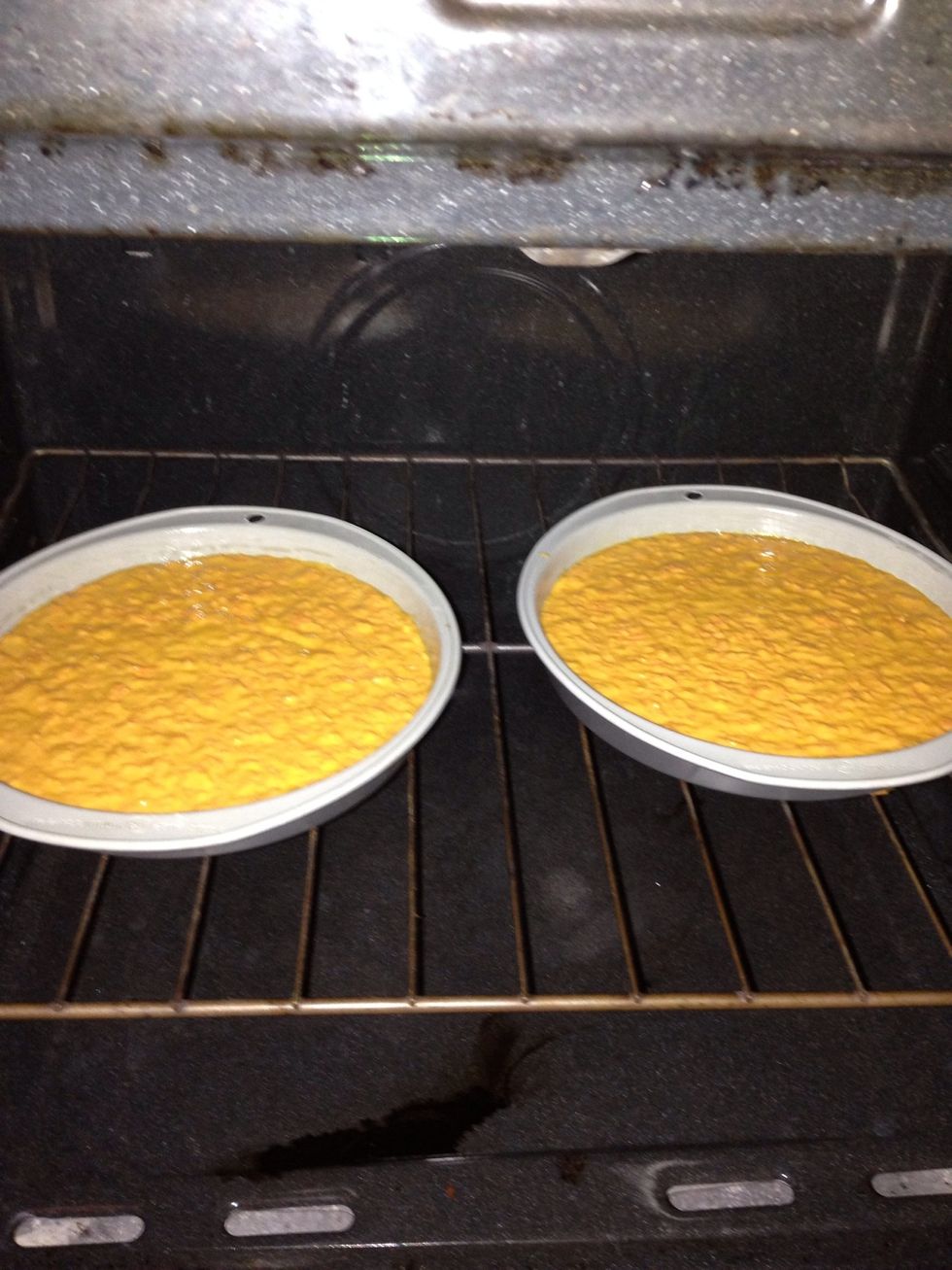 Aww they look so cute. There carrot cake besties lol i know I'm corny💏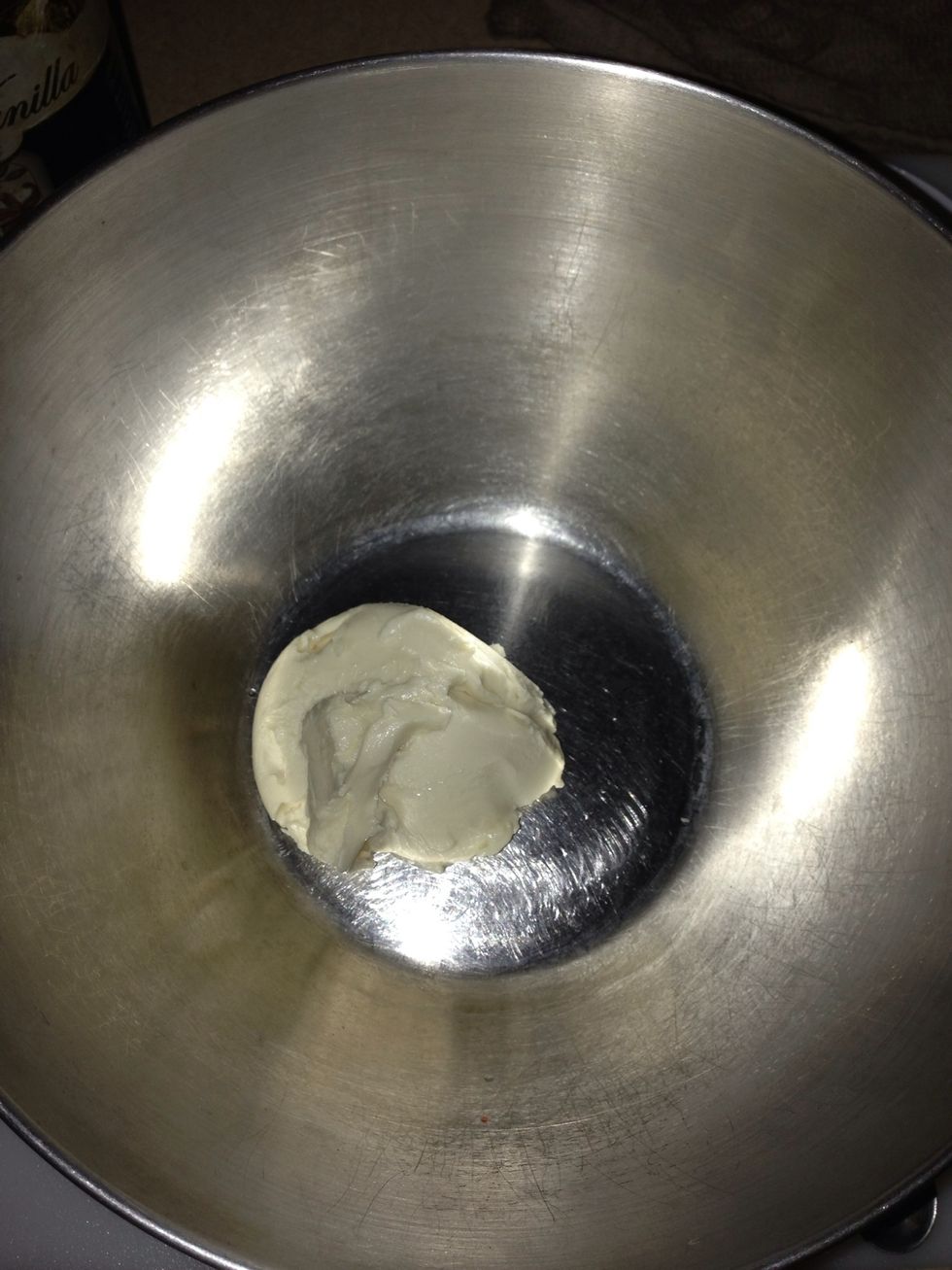 While waiting for them cakes to cook. Get Frosting prepared by throwing in 1/2 cup vegan butter into large bowl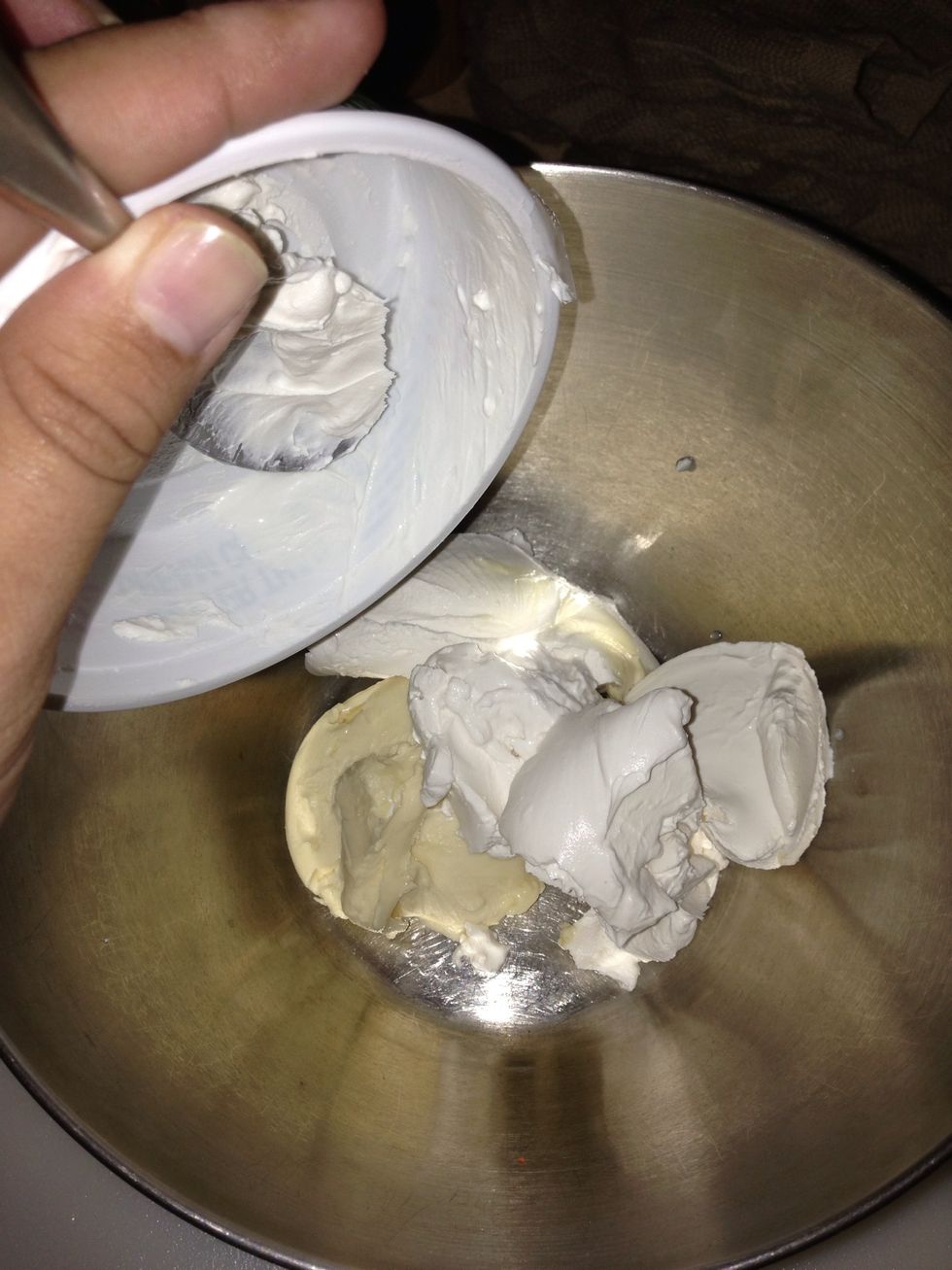 8 oz Vegan Cream Cheese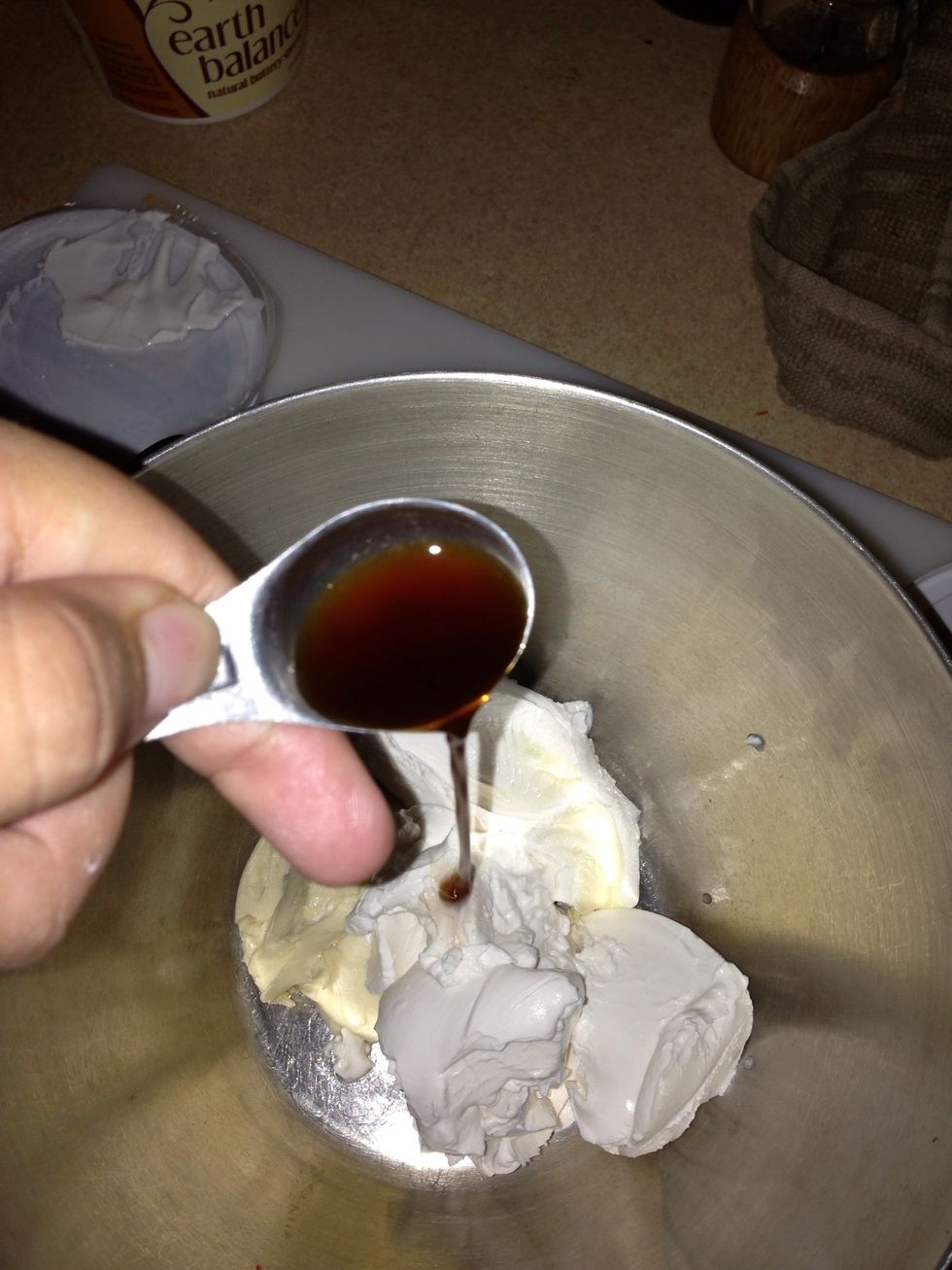 2 tsp Vanilla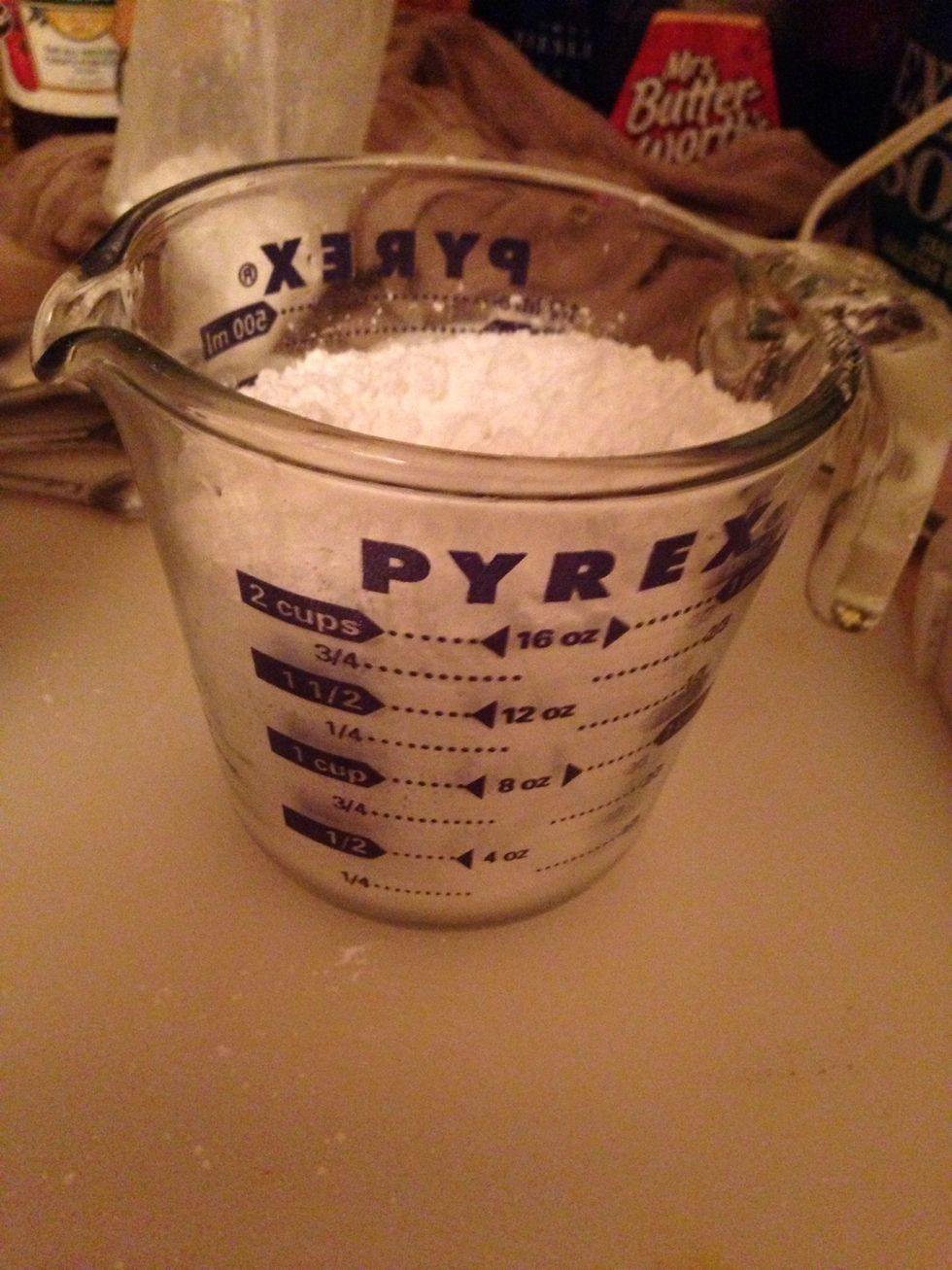 And measure 4 1/2 cups Powdered Sugar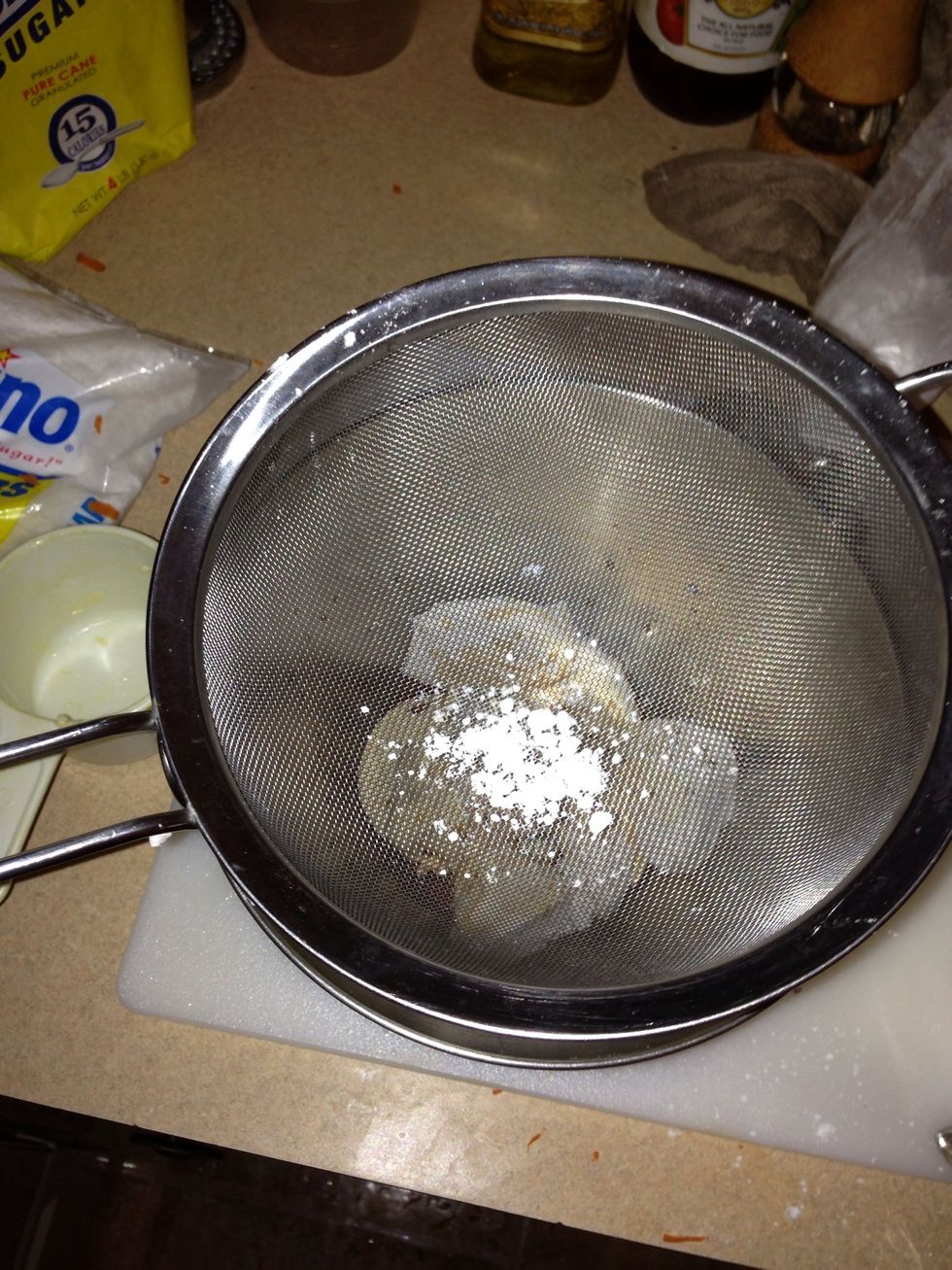 Get your Sifter out or Collander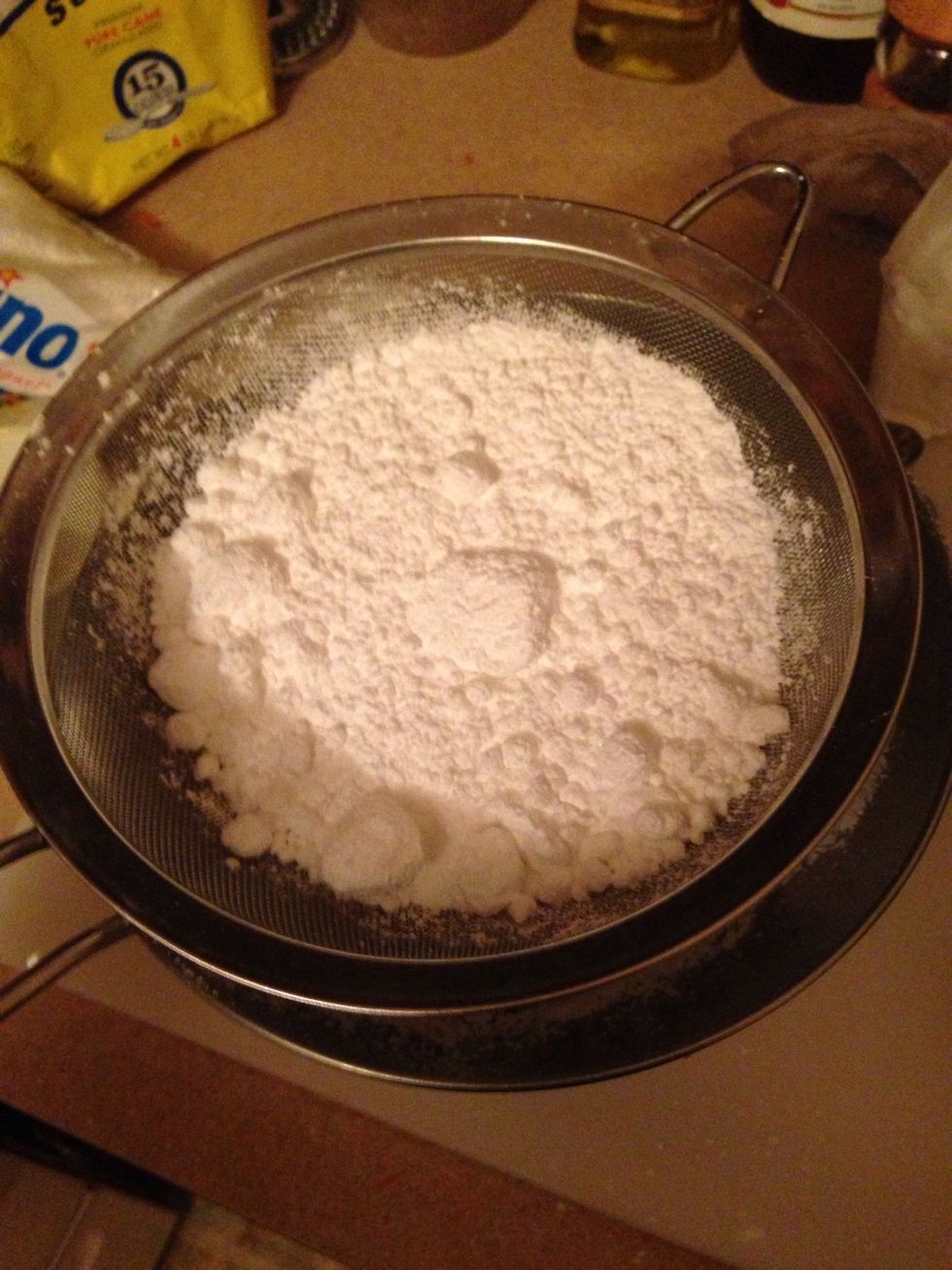 Start Sifting the powdered sugar by shaking the strainer a little to break down the sugar pebbles into the Cream Cheese Mixture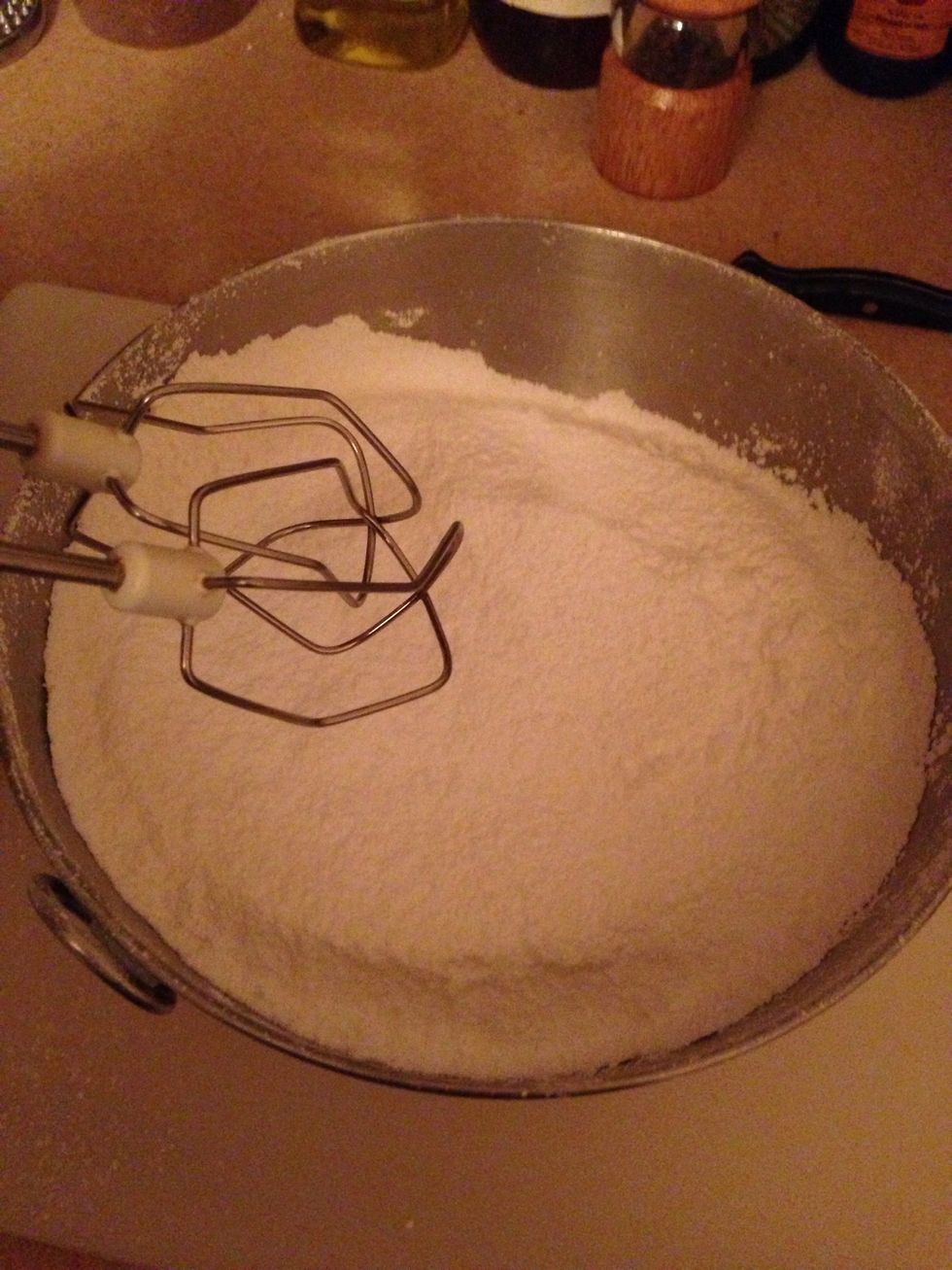 Should look like untouched winter snow.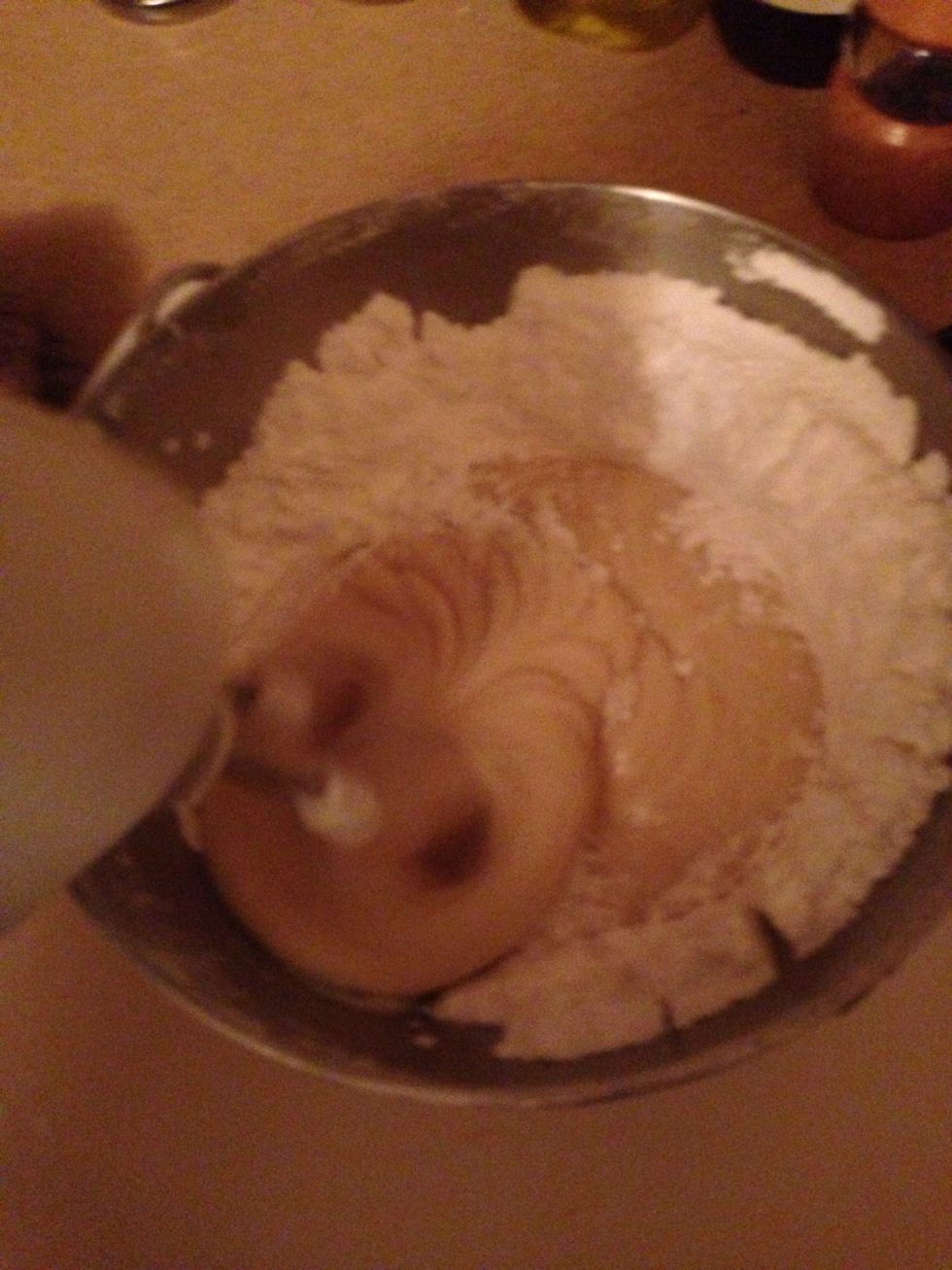 Now start blending into the cream cheese mixture until all incorporated
Cream Cheese Frosting Completed✔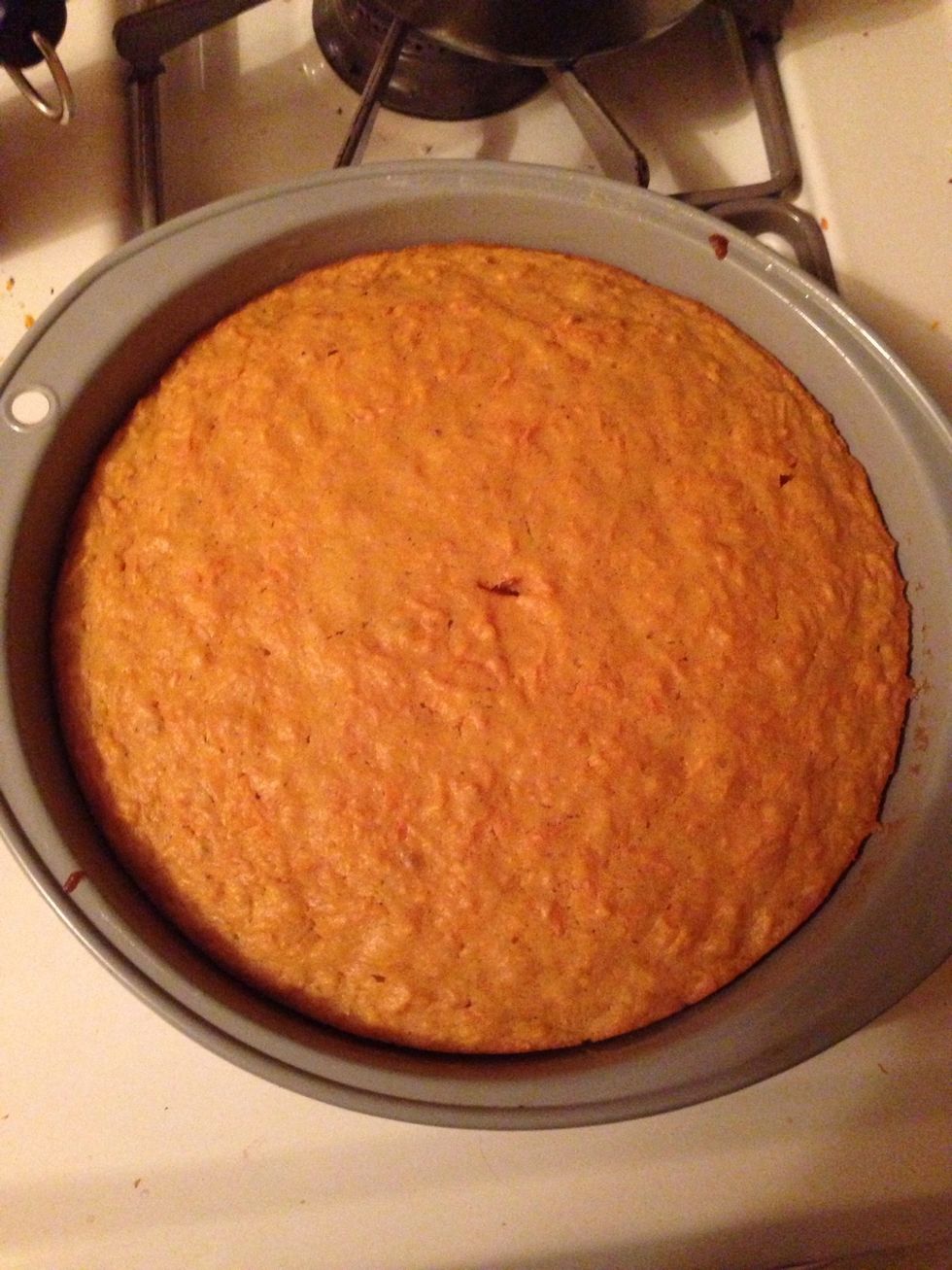 Take Cakes Out of Oven. Set aside to cool
Loosen up corners with butter knife, so it could easily fall onto cake platter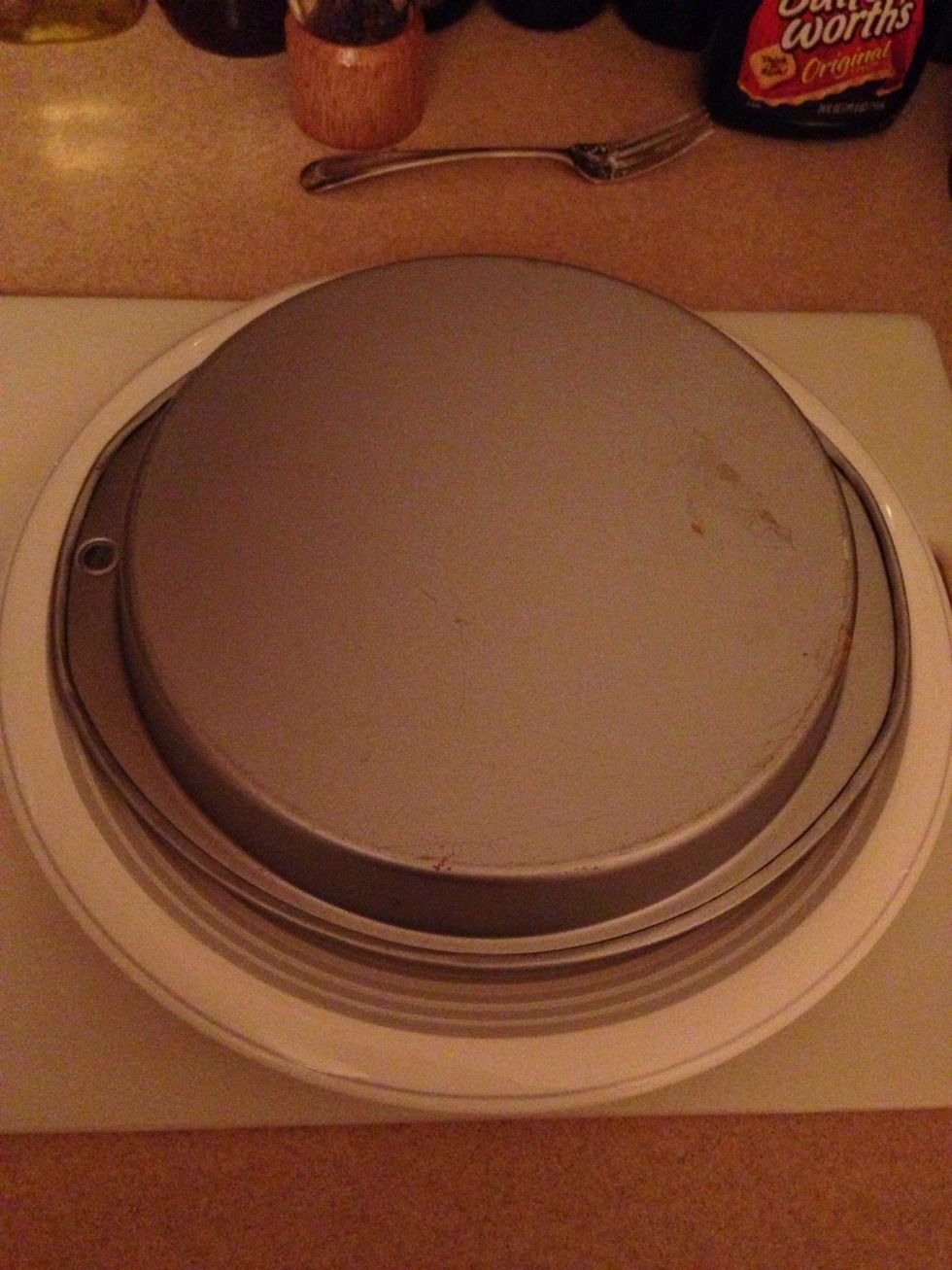 Plate and cake pan. Flip nice and smoothly and slightly tap onto platter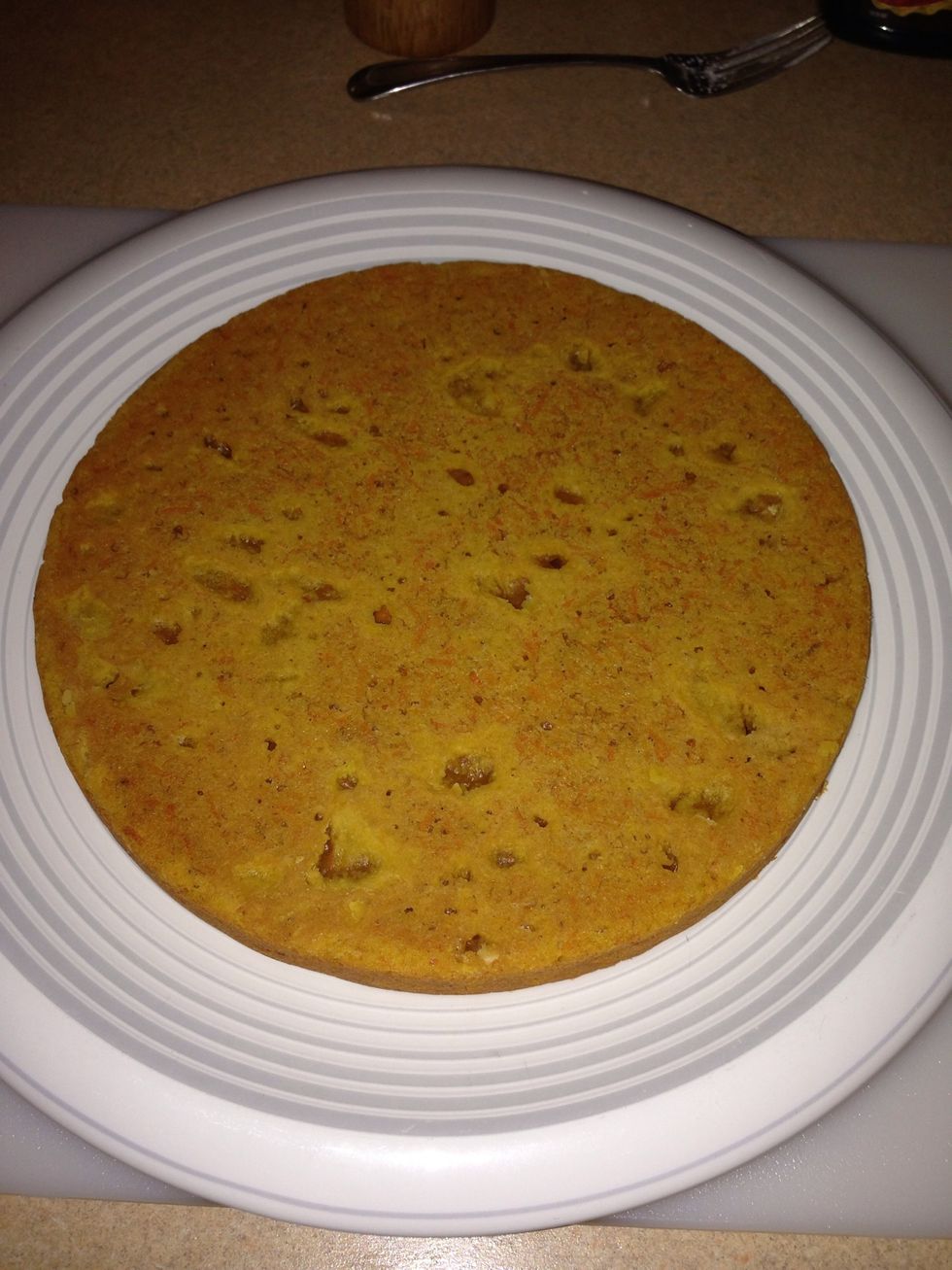 Beautiful bottom, start putting the frosting on bottom layer👌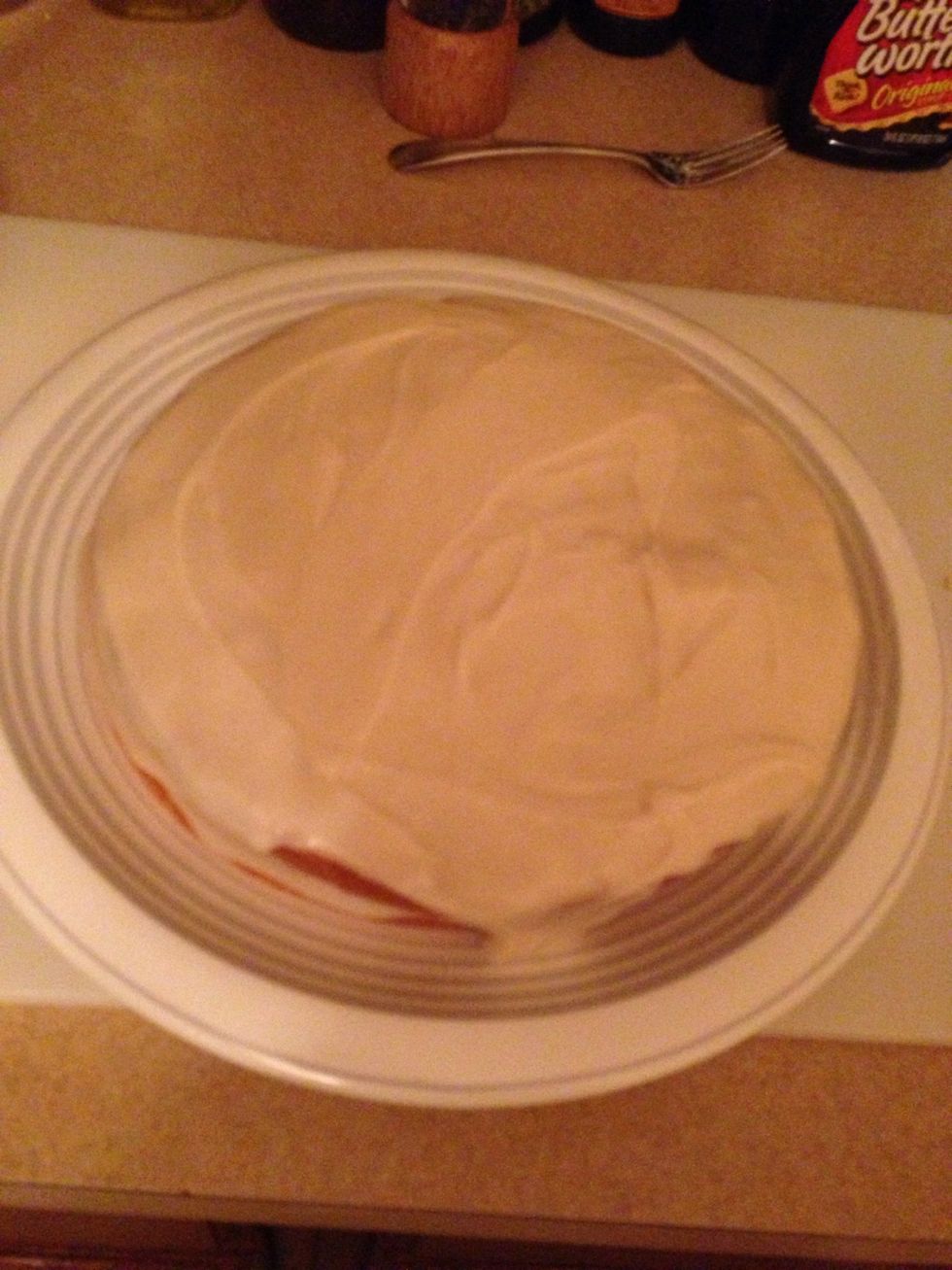 Threw on top layer as well. Spread frosting on top and work your way down. Don't forget the sides folks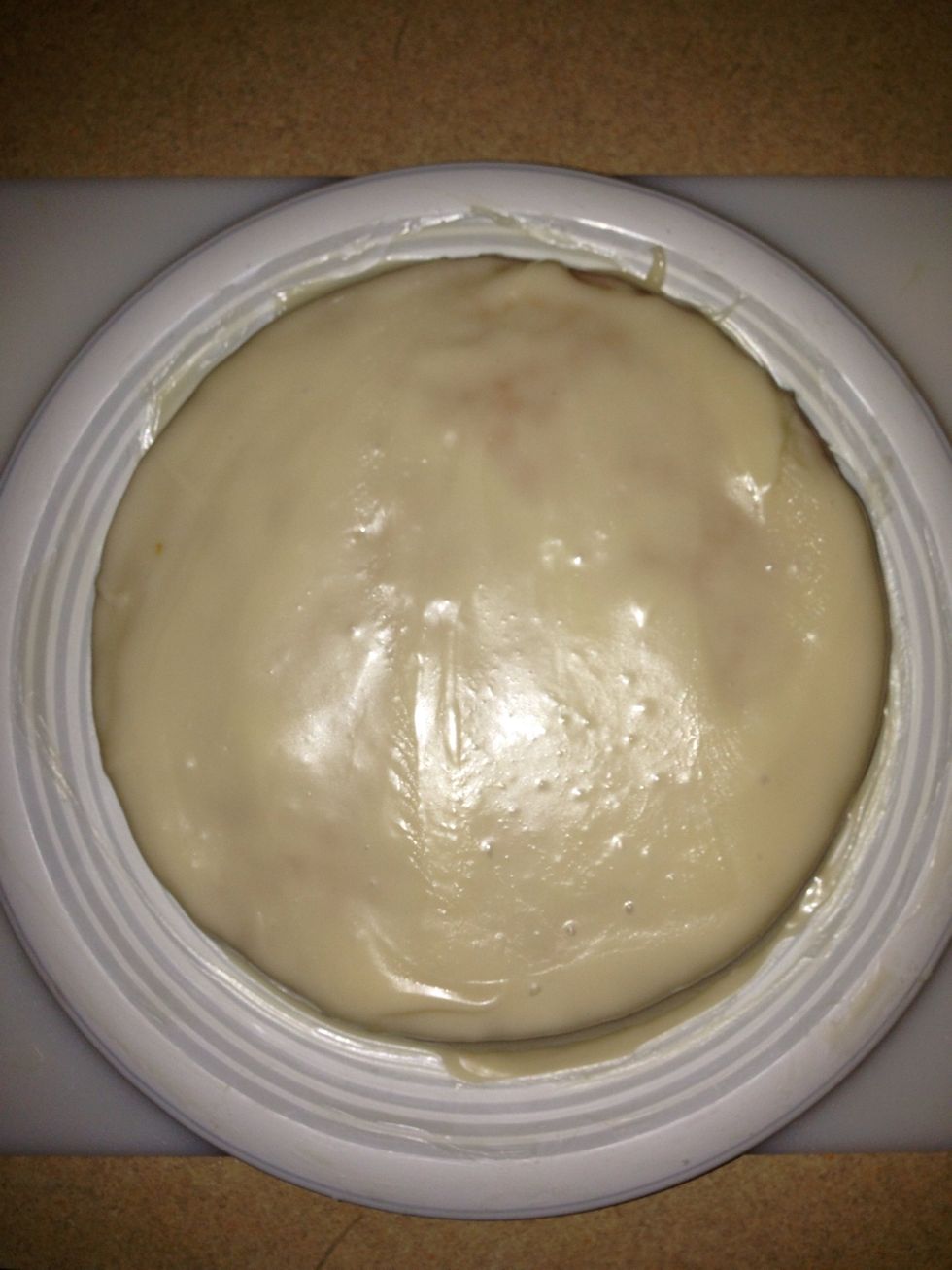 Lovely😍
Now for optional decoration. Fill a medium sized bow with iced water.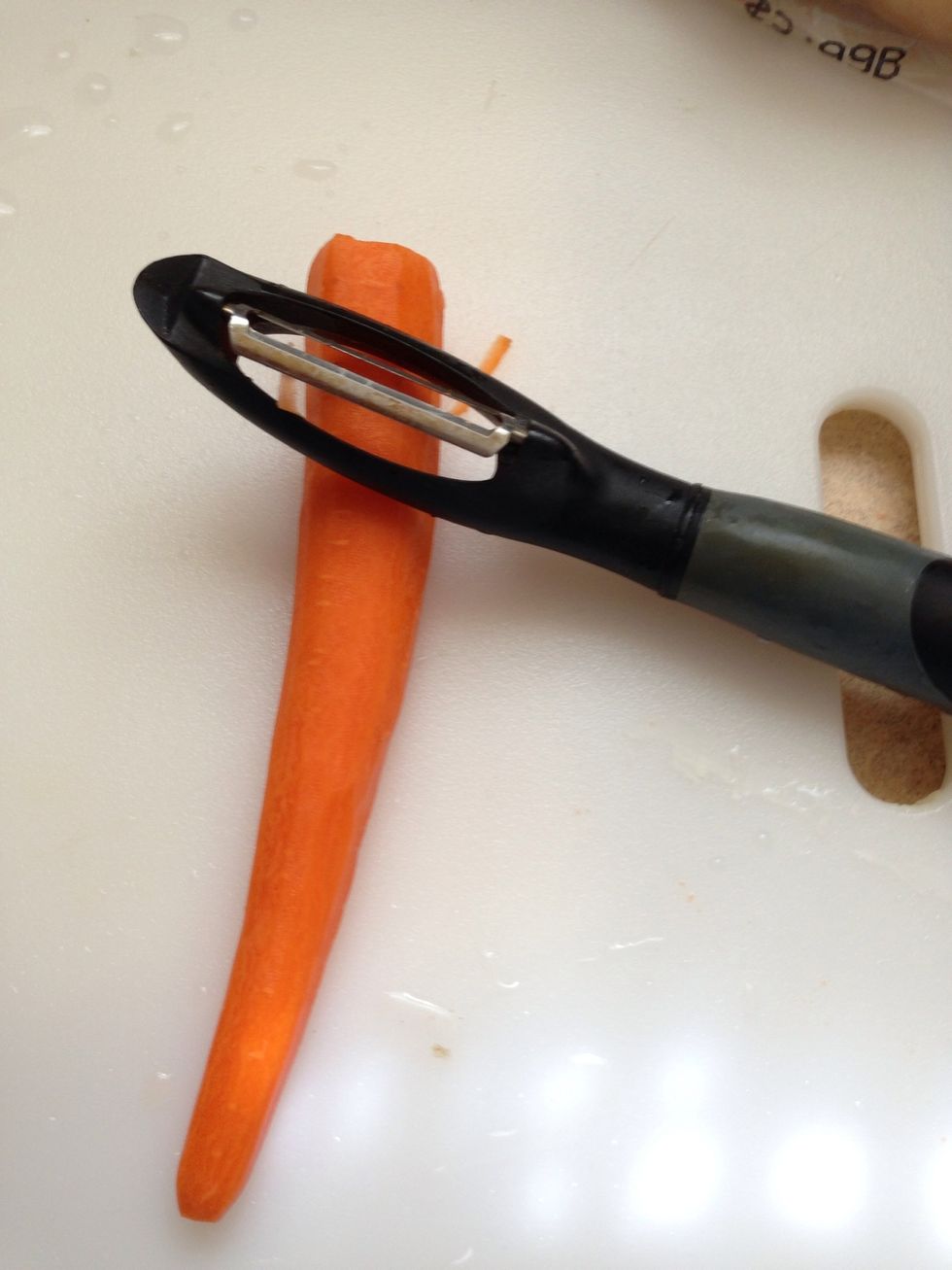 Prepare 1 carrot. As shown before. Rinse, Clean, Chop Ends, Peel Skin.
Once prepared carrot. Peel carrot using Vegetable Peeler from top to bottom forming long sleek carrot strings. ⬆ Make as many as you like.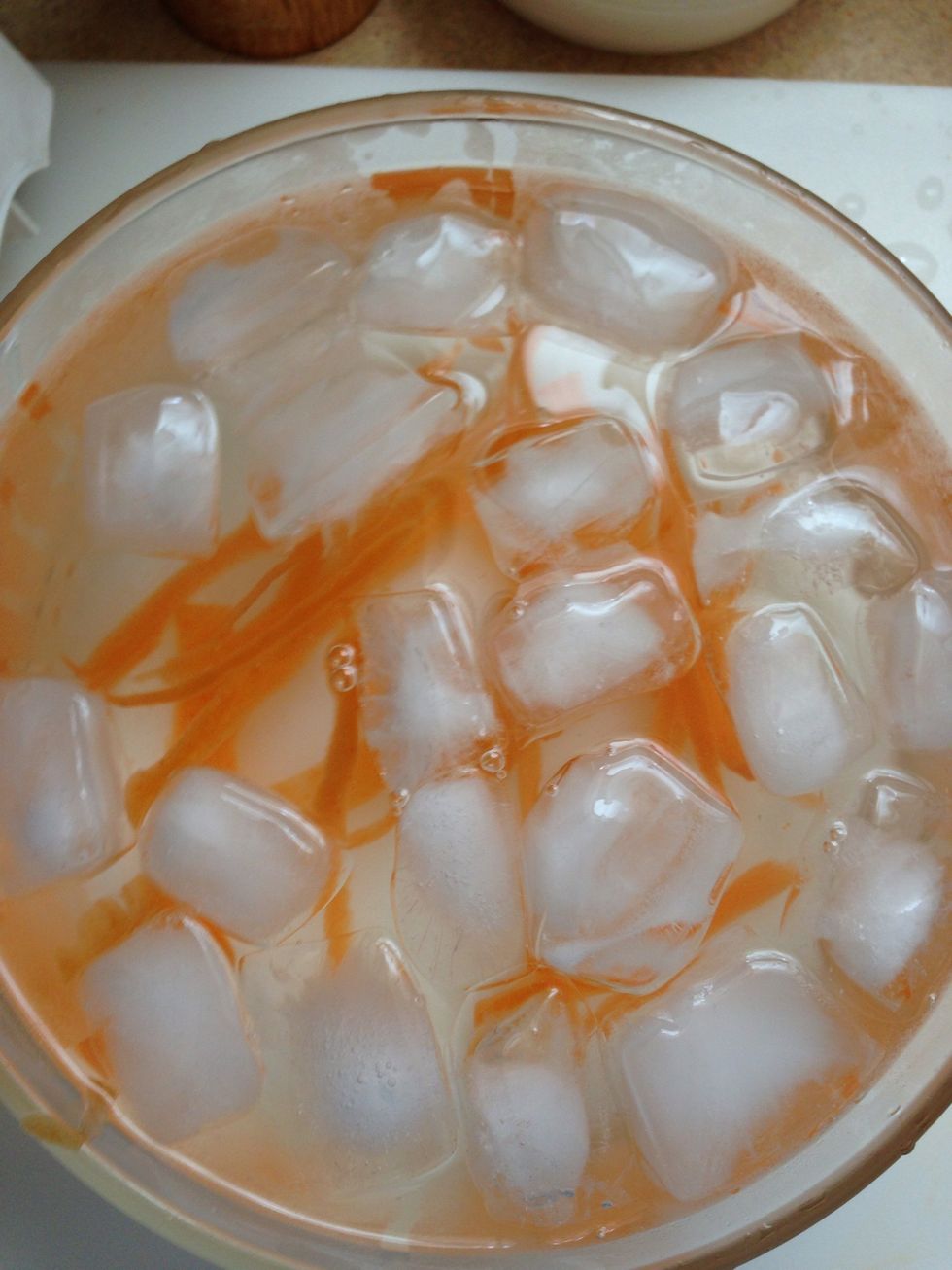 Let sit in Ice Water for about 2 hours+ This stage helps the ribbon not lose its color or go stale once on cake.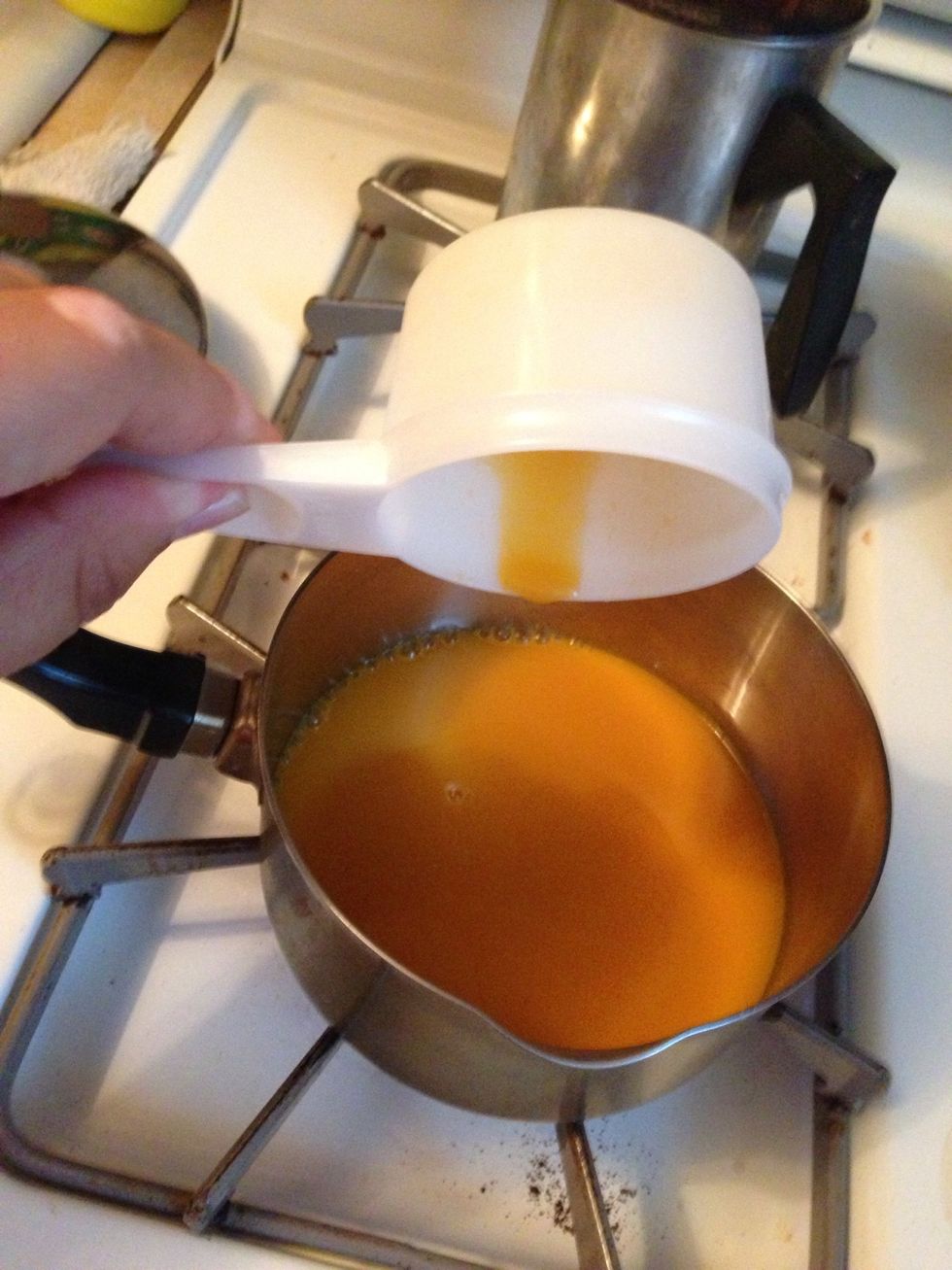 For the Mango Glaze: Pour in 1/2 Cup of Mango Juice in pot and let boil for 3-4 minutes, set aside to cool.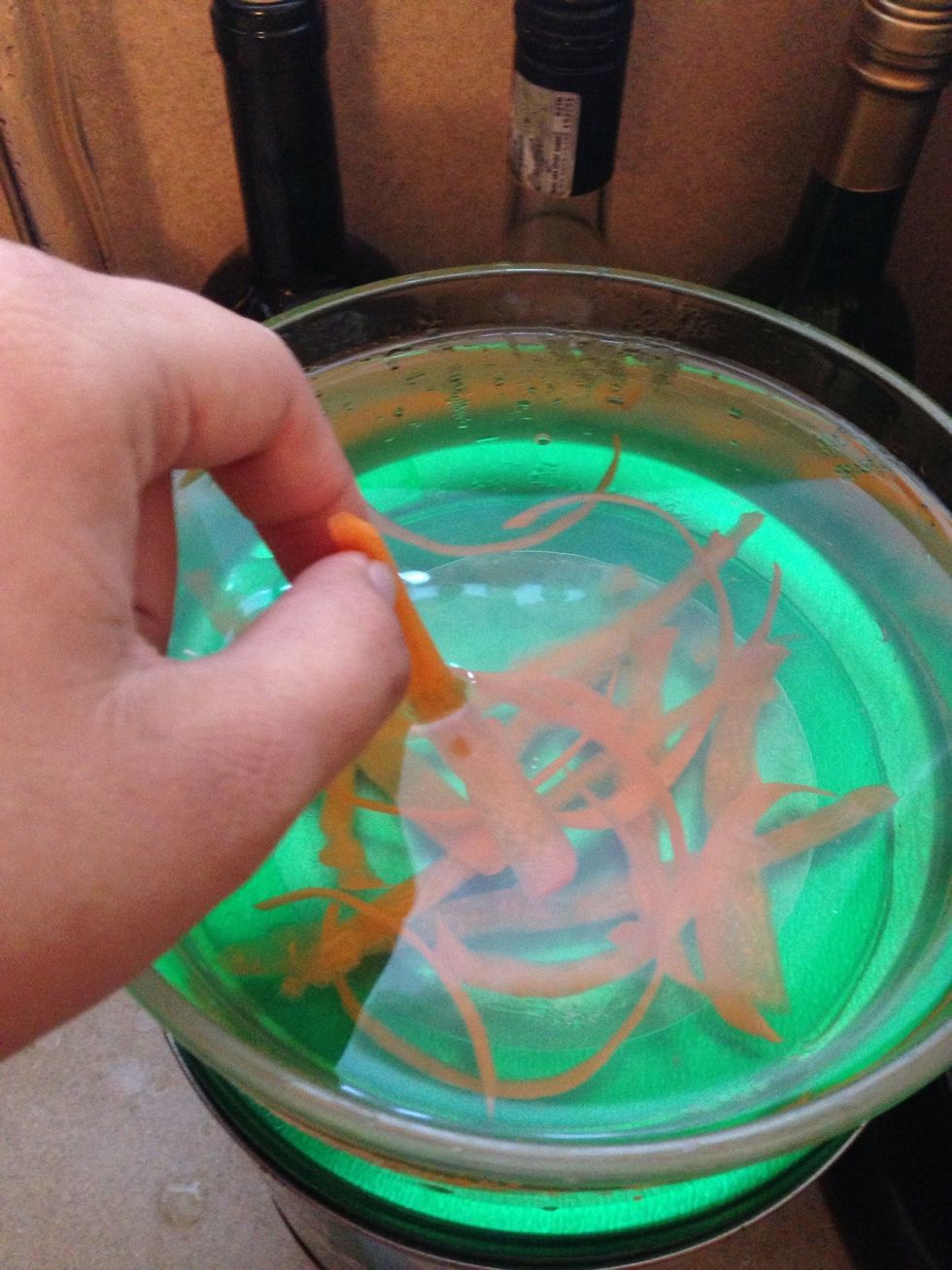 Few hours later the carrot ribbons are set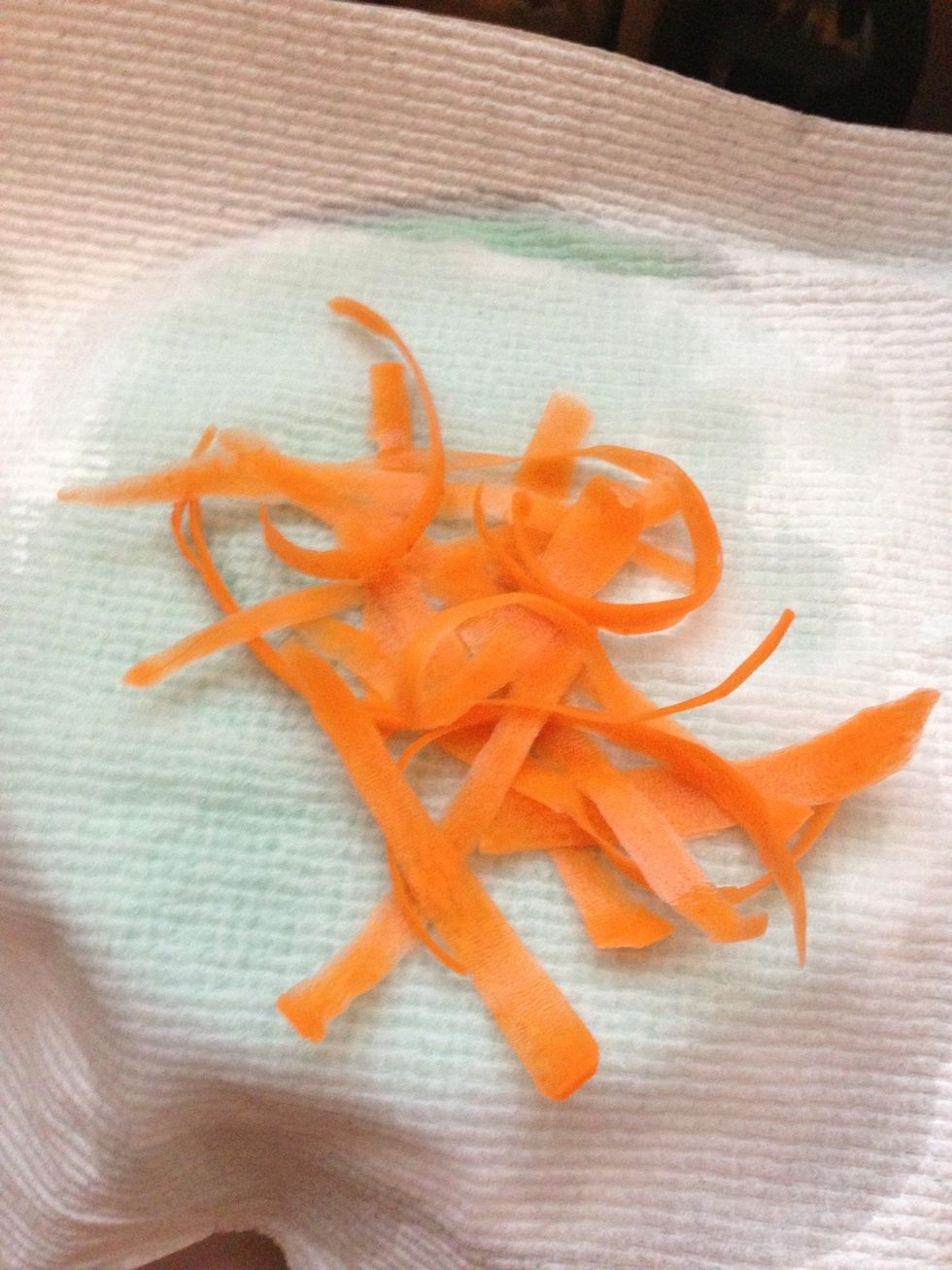 Place on Paper Towel to dry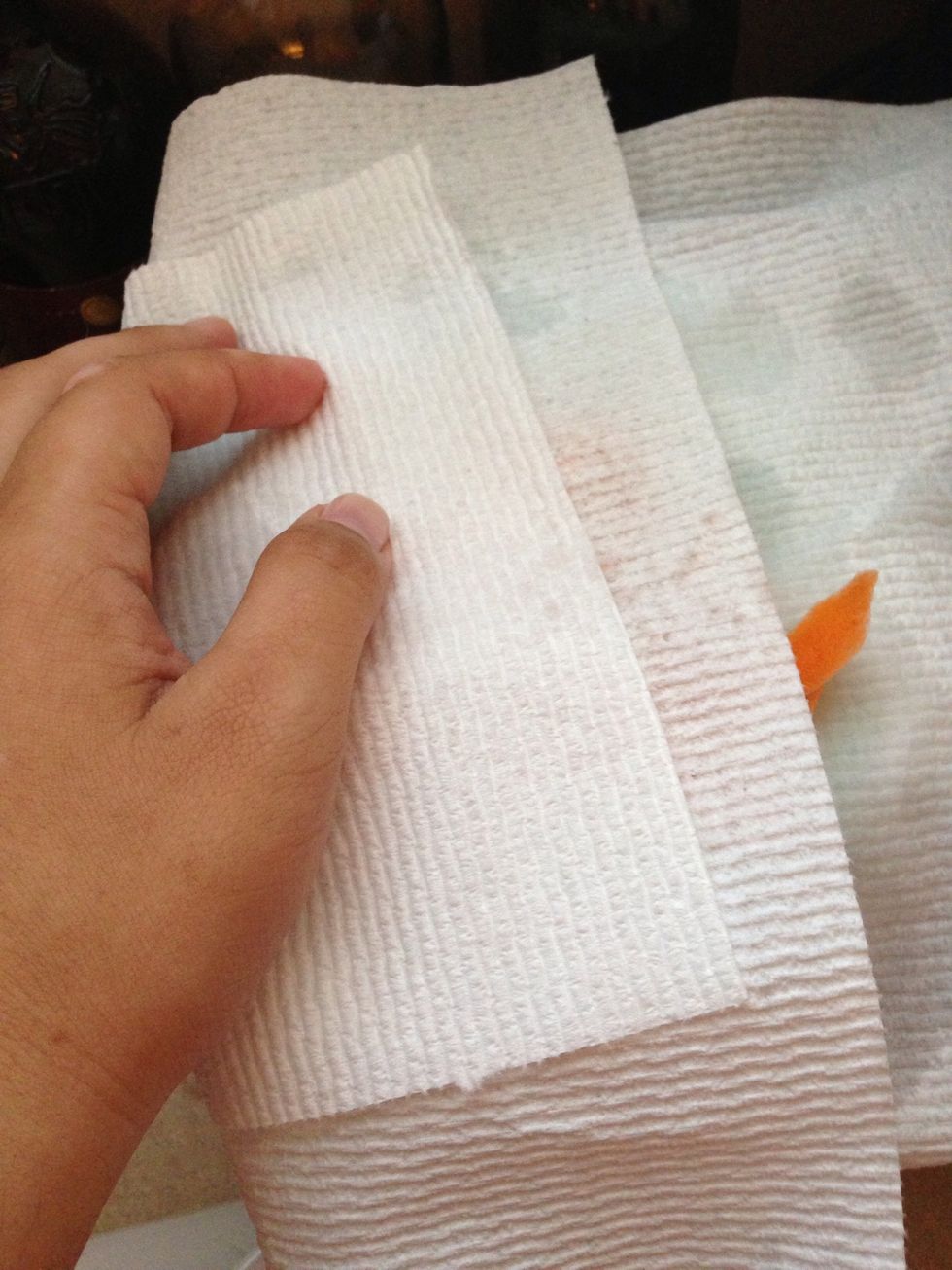 Pat the carrot ribbons and drain out any excess of water.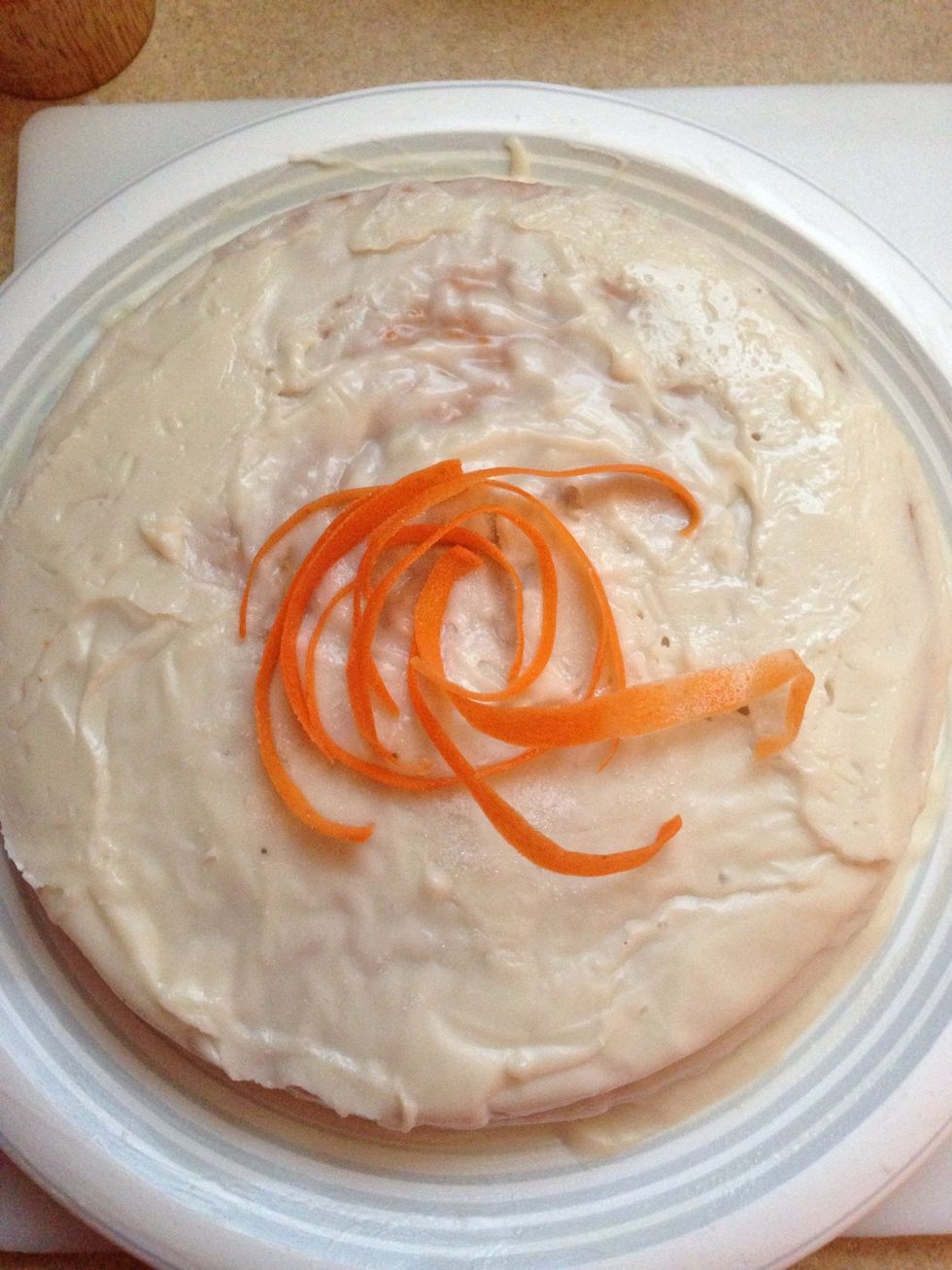 Be as decorative as you like. I decided to place ribbons in center.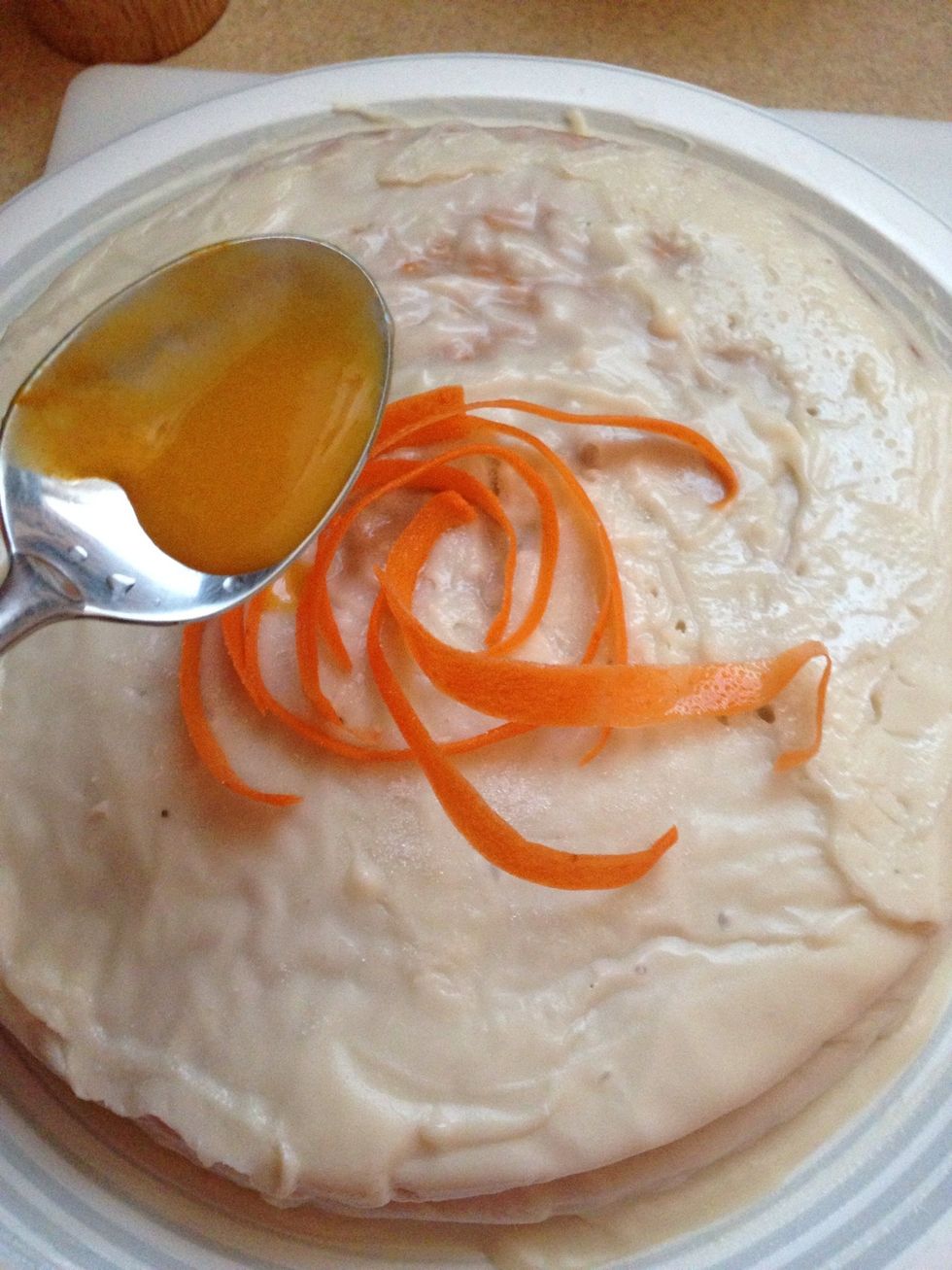 Place a spoonful of mango glaze and decorate the top however you like. Also if you prefer the cake as is, place the glaze into pouring sprout and have your guest drizzle there piece themselves.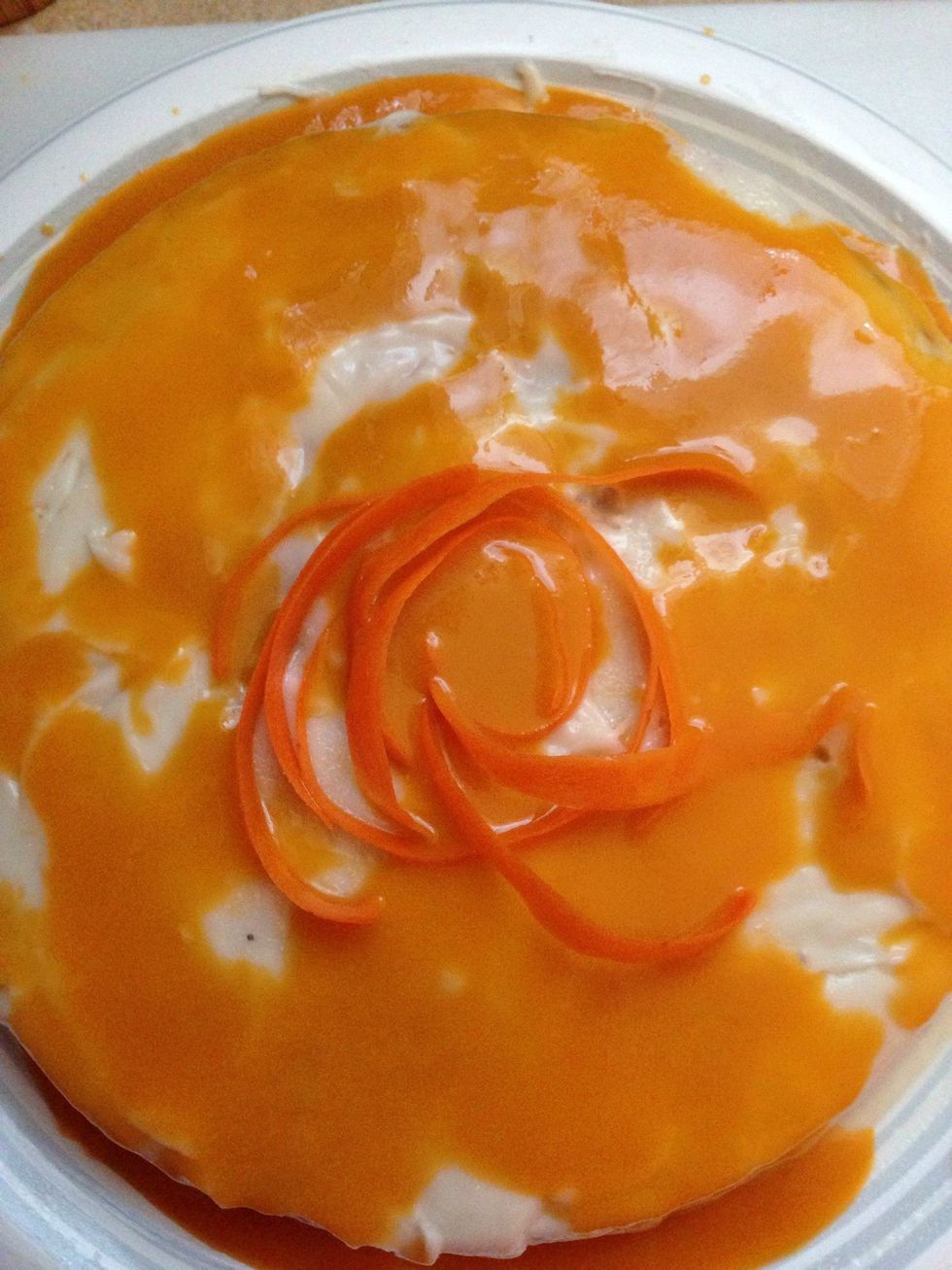 I put the whole 1/2 cup of mango juice blend and covered the whole cake. It gives it such a nice vibrant color👏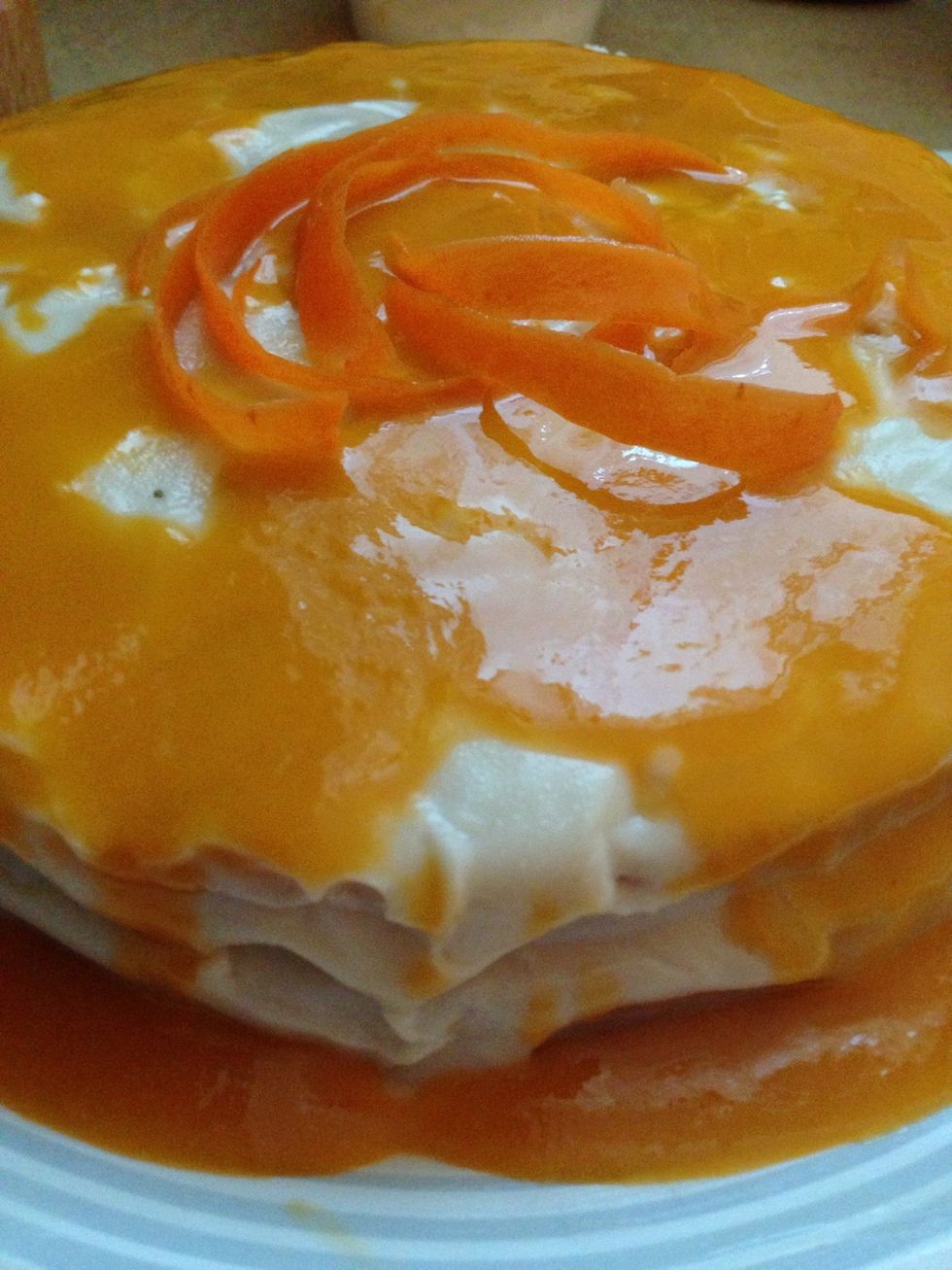 Side View👌
Cake Complete and Ready to serve for my Brothers 23rd Birthday!😀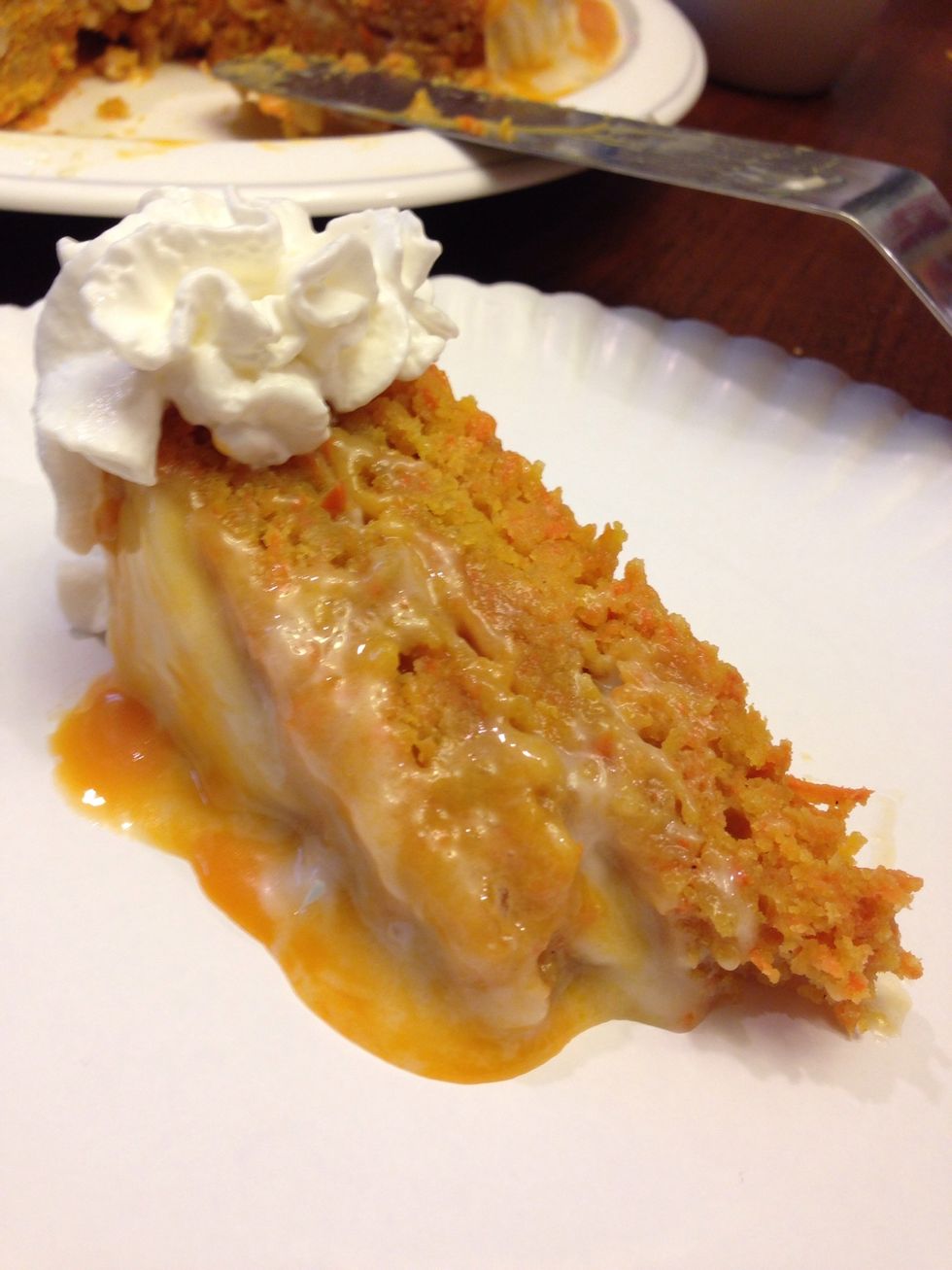 My brother threw in some whipped cream . Feel free to garnish as you please. The taste of this cake and moisture is amazing, its a must try😍😉
2.0c All Purpose Flour
1.0Tbsp Baking powder
1/2tsp Salt
1/4tsp Ground Nutmeg
1/2c Earth Balance Butter
1.0c Sugar
1.0 Medium Banana
1/4c Naked Mighty Mango Juice
3.0c Finely Shredded Carrots
3.0 Carrot Ribbons (Optional)
8.0oz Vegan Cream Cheese (softened)
1/2c Earth Balance Butter (softened)
2.0tsp Vanilla Extract
1/2c Sifted Powdered Sugar
Brian Quiñones Jr?
21. Born & Raised in NY with Puerto Rican and Italian descent. I have a special place in my heart for good food and photography. Follow me along the way?