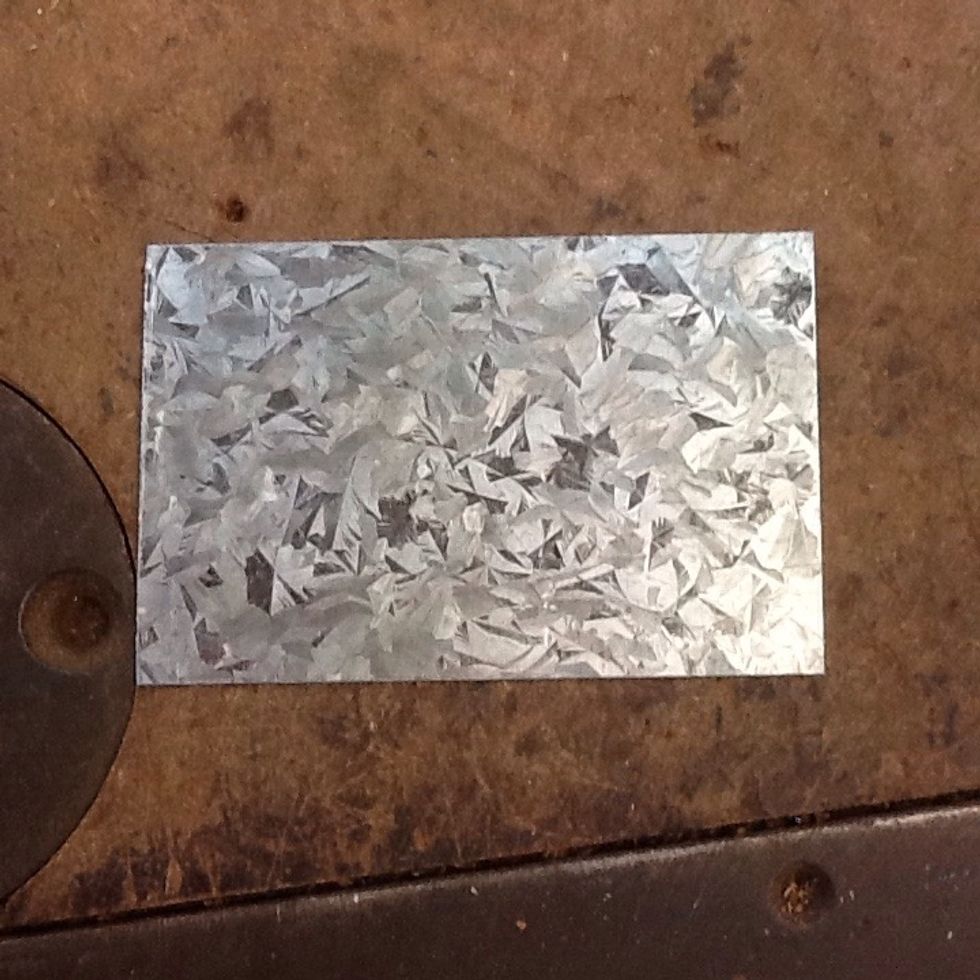 For this candleholder, I am using a 8 cm wide sheet metal.
Now you have to make a mark on 8 cm to make a perfect square using a scribe and a ruler.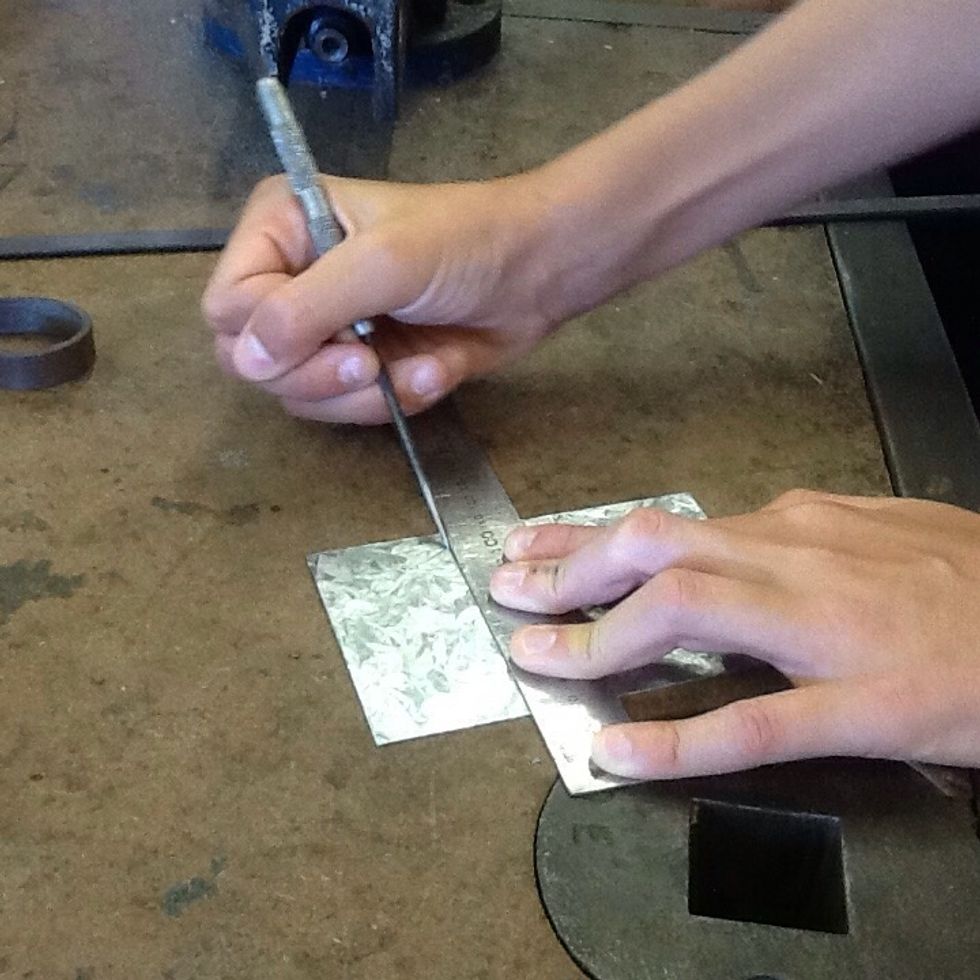 Make a horizontal mark.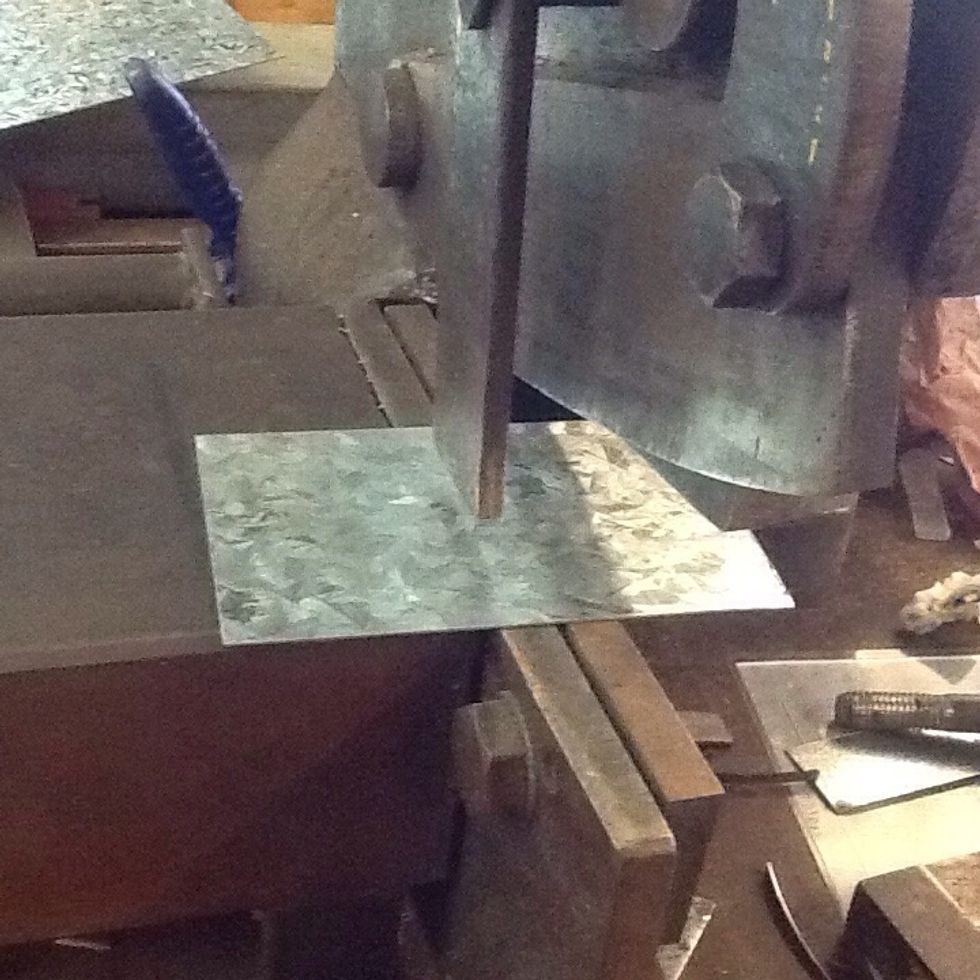 Use a guillotine to cut through the horizontal line.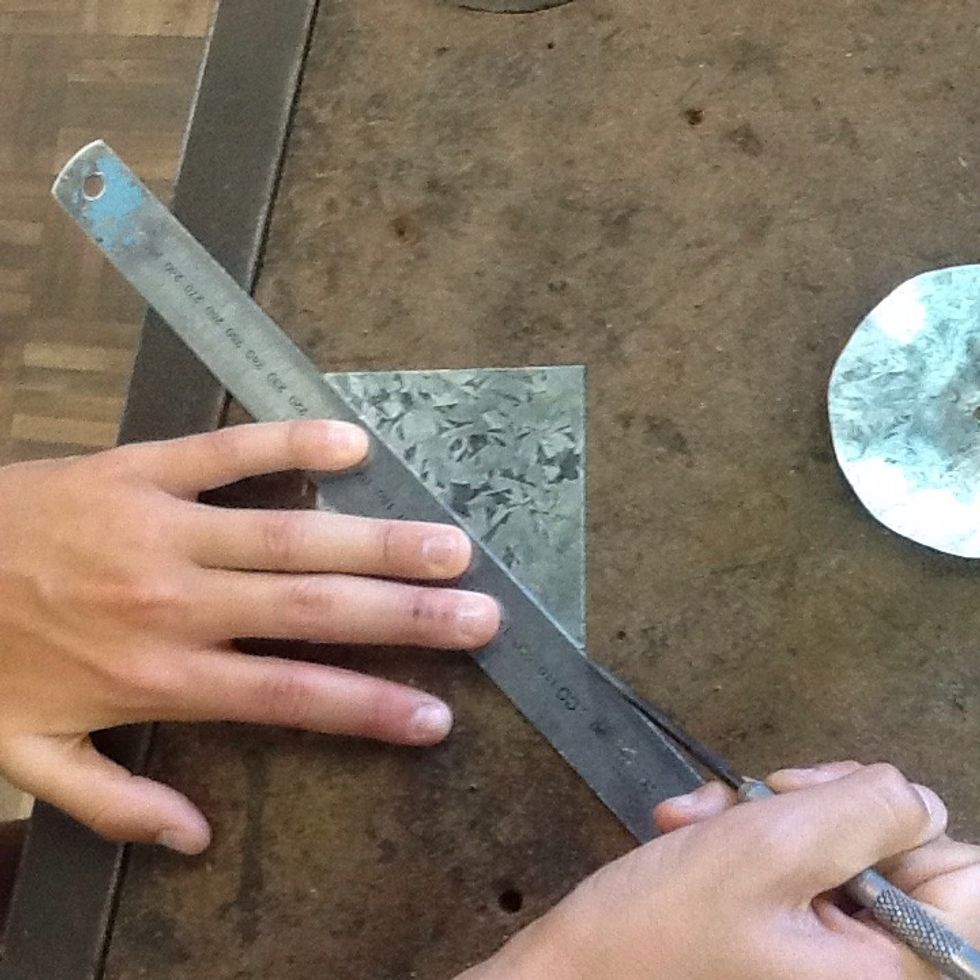 Make two diagonal lines from corner to corner.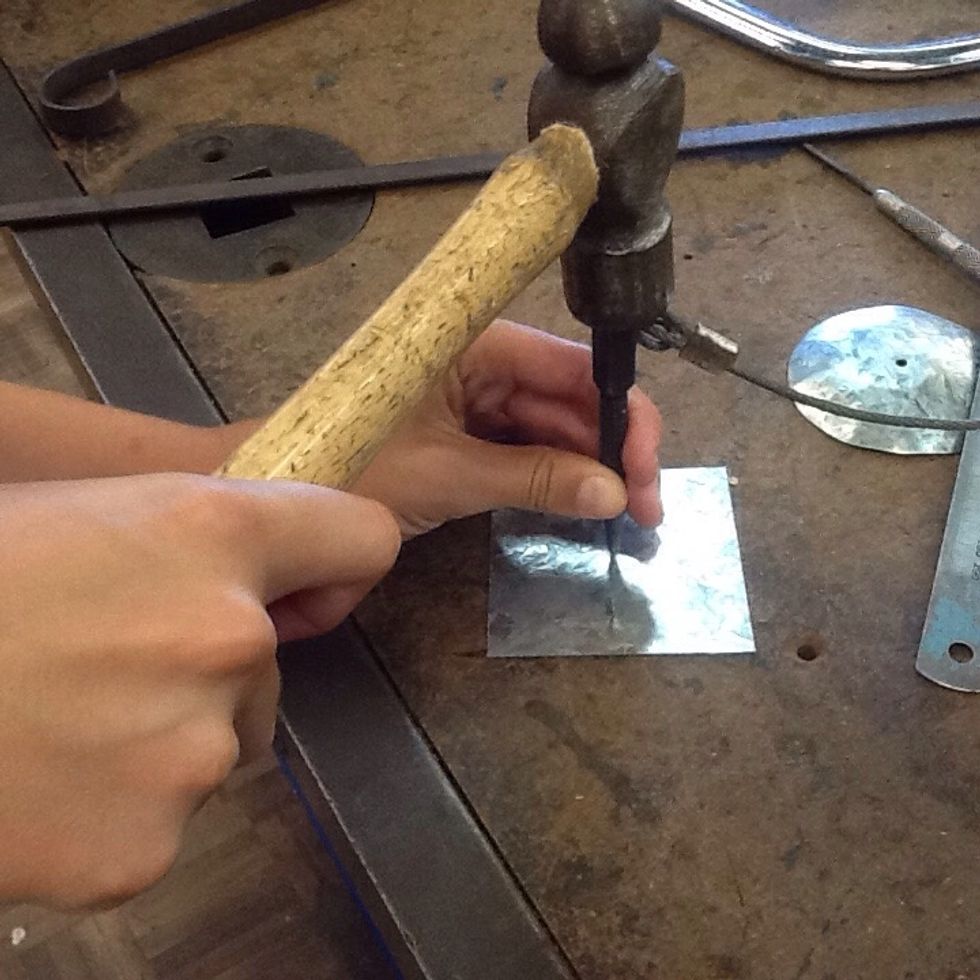 Use a metal hammer and a centre punch to mark where the lines meet.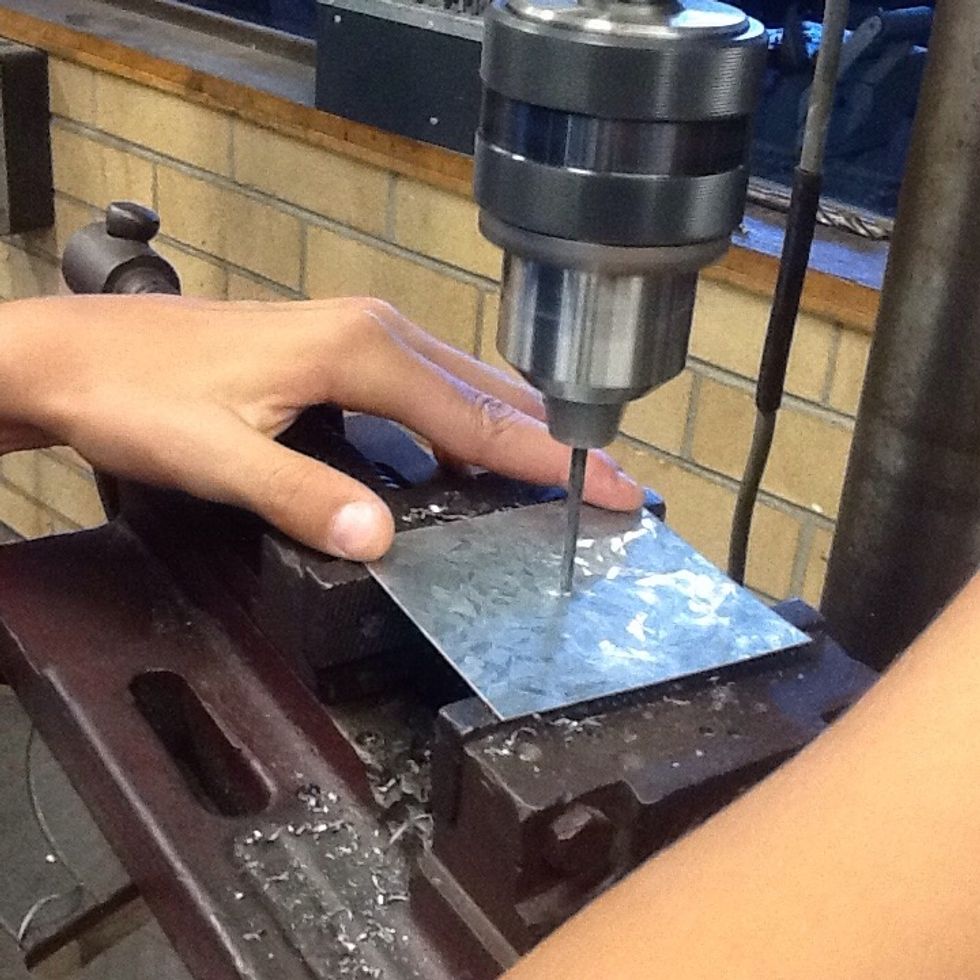 drill press a hole where the mark was made with the centre punch.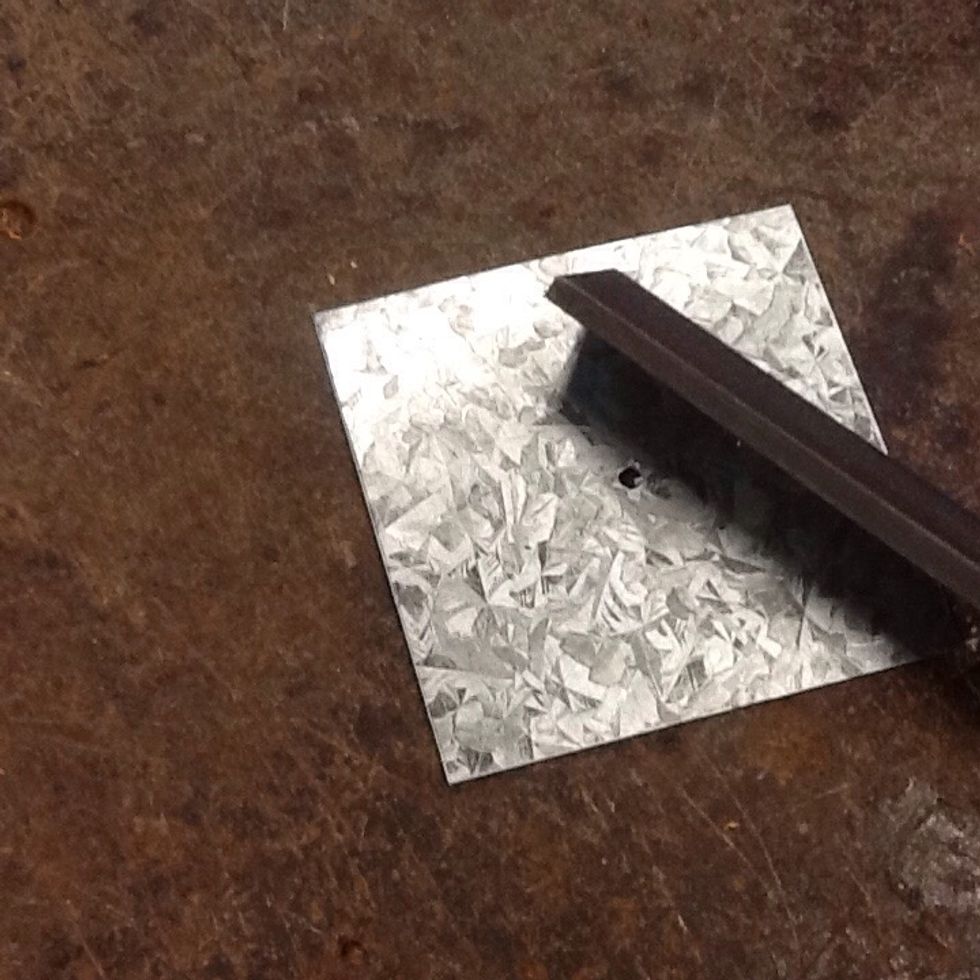 Use a file to file the hole you just made to prevent getting cut with the other metal filings.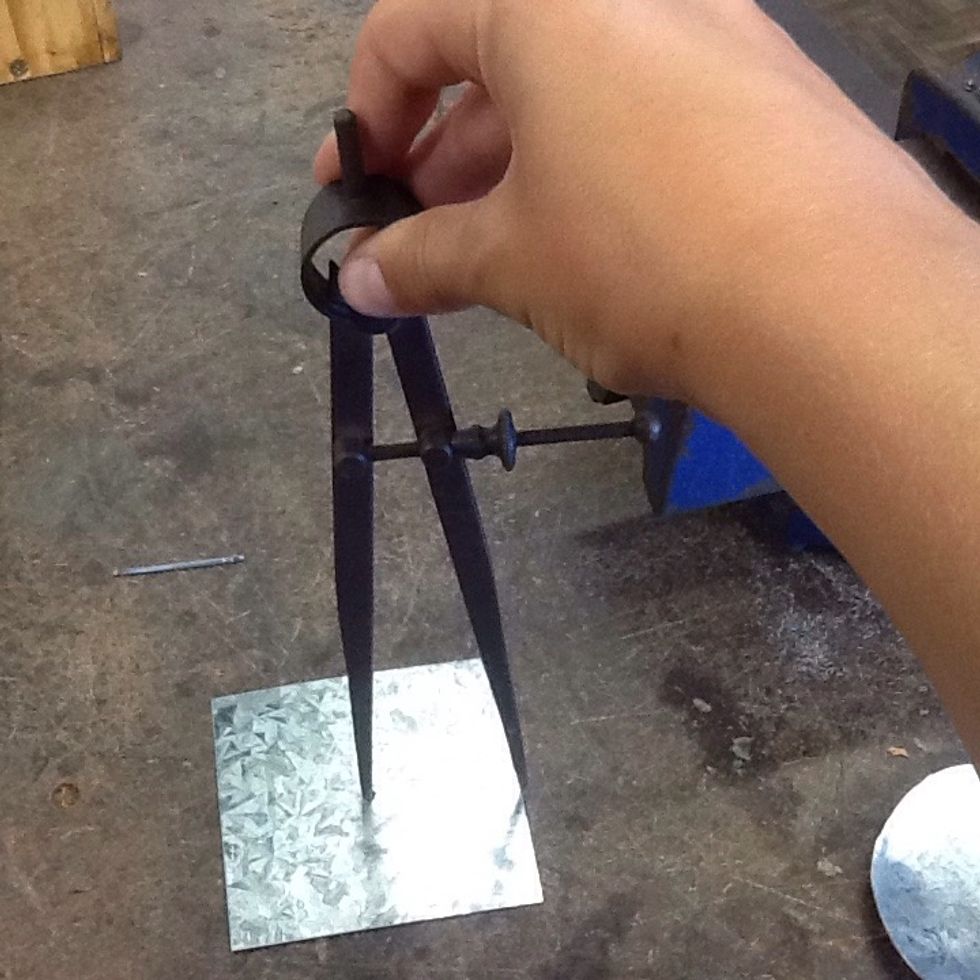 Use a compass to mark a perfect circle.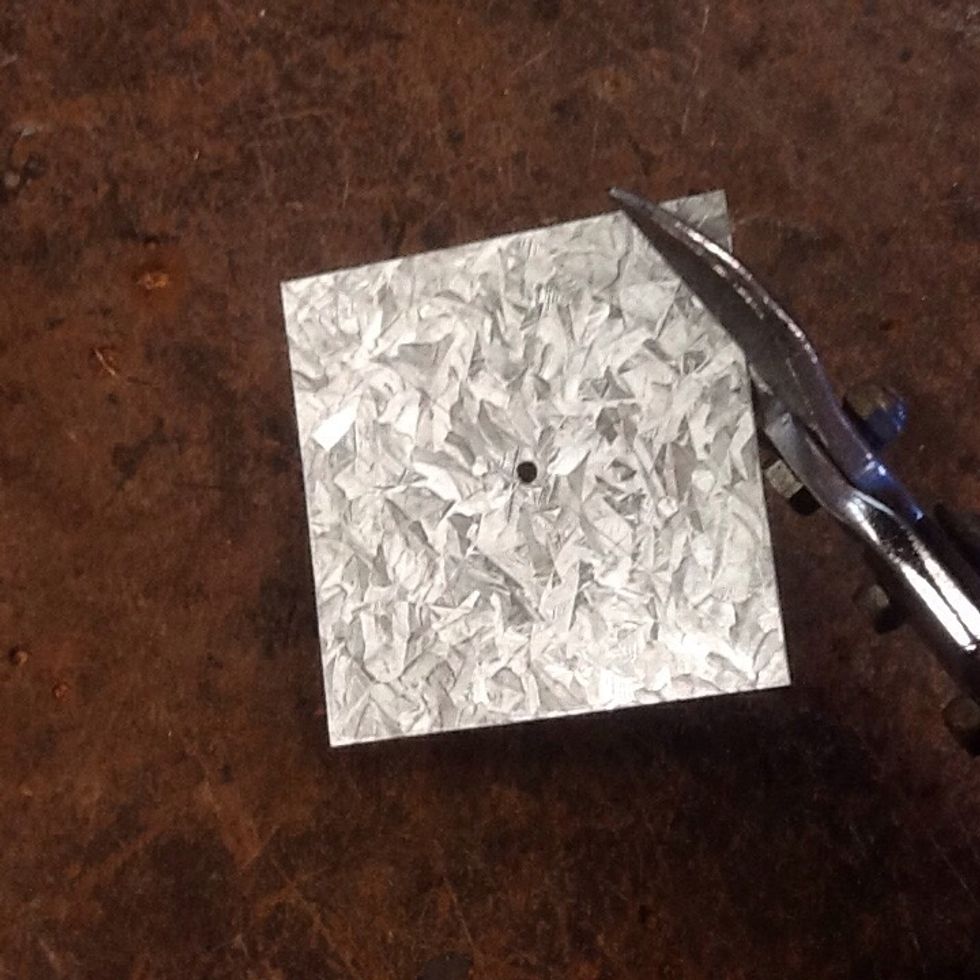 Use tin snips to cut through the circle you made.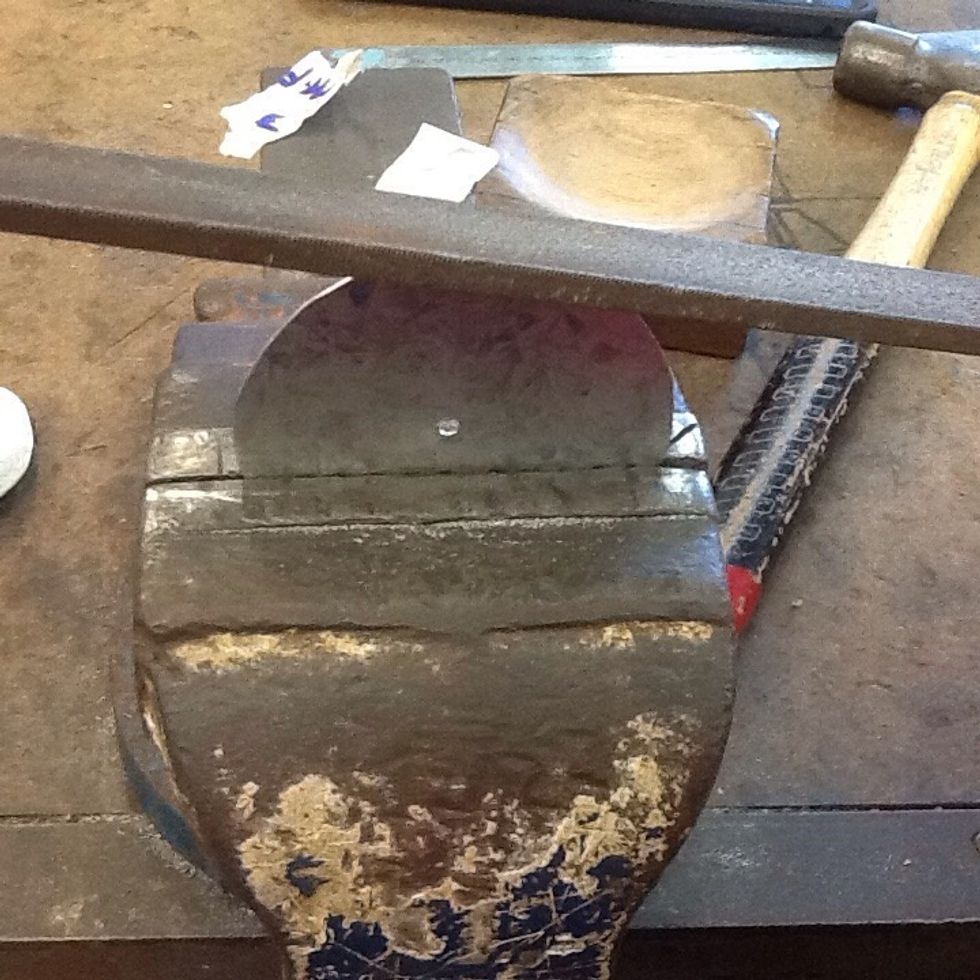 After cutting the whole circle, file the pointy edges of the circle.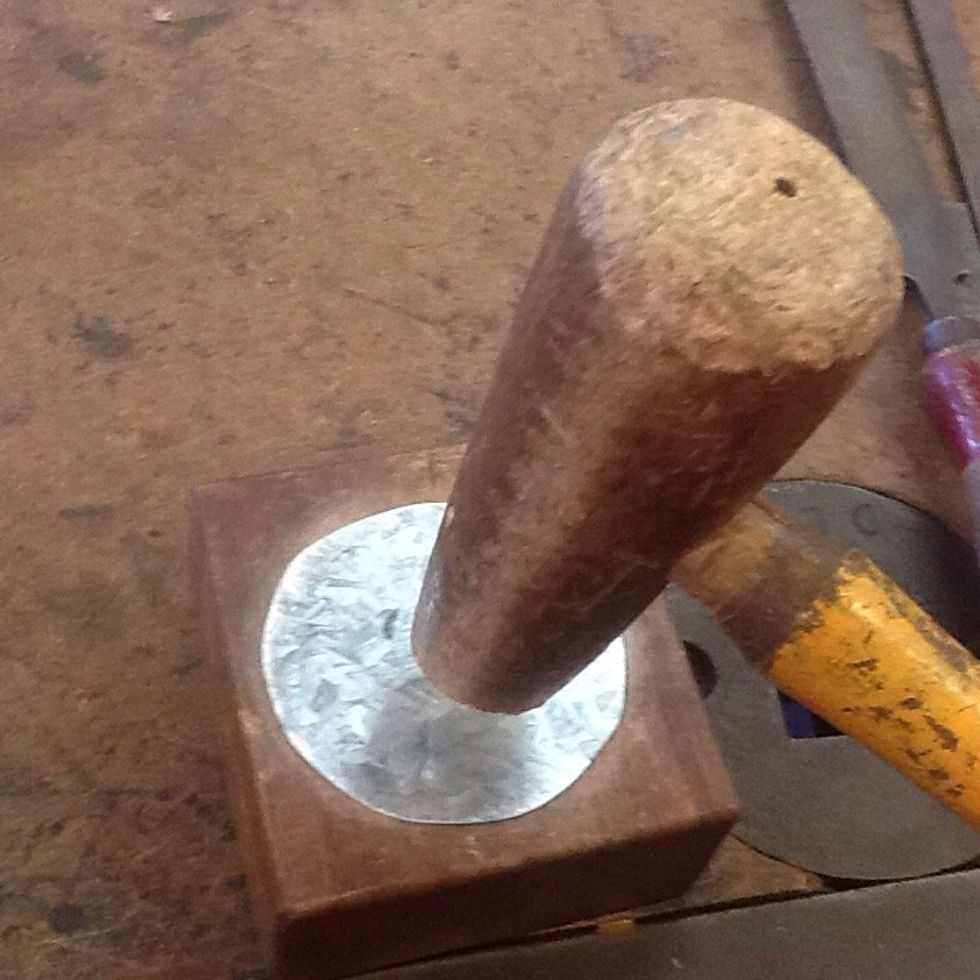 Use a Hollowing block to shape your dish using a tinmans mallet.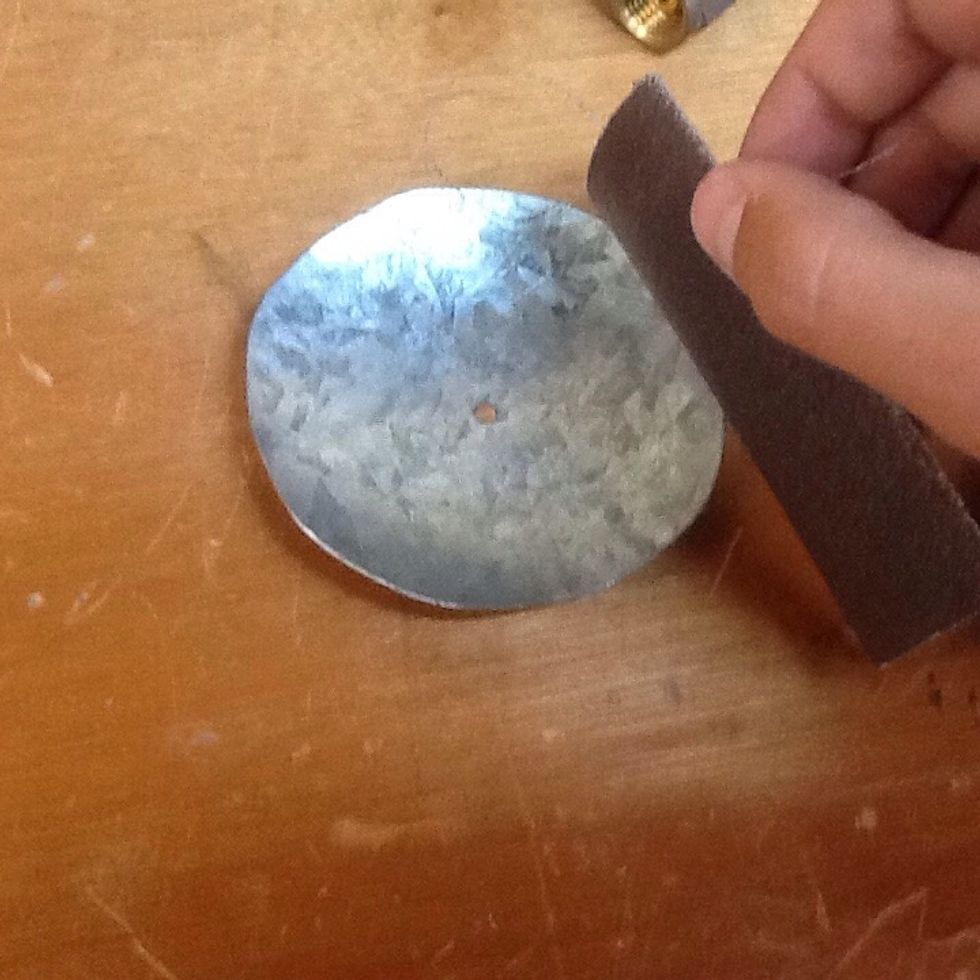 After the dish is shaped, sand the dish.
Do as many dishes as needed. I will need four. Two upside down for feet and two for the candles.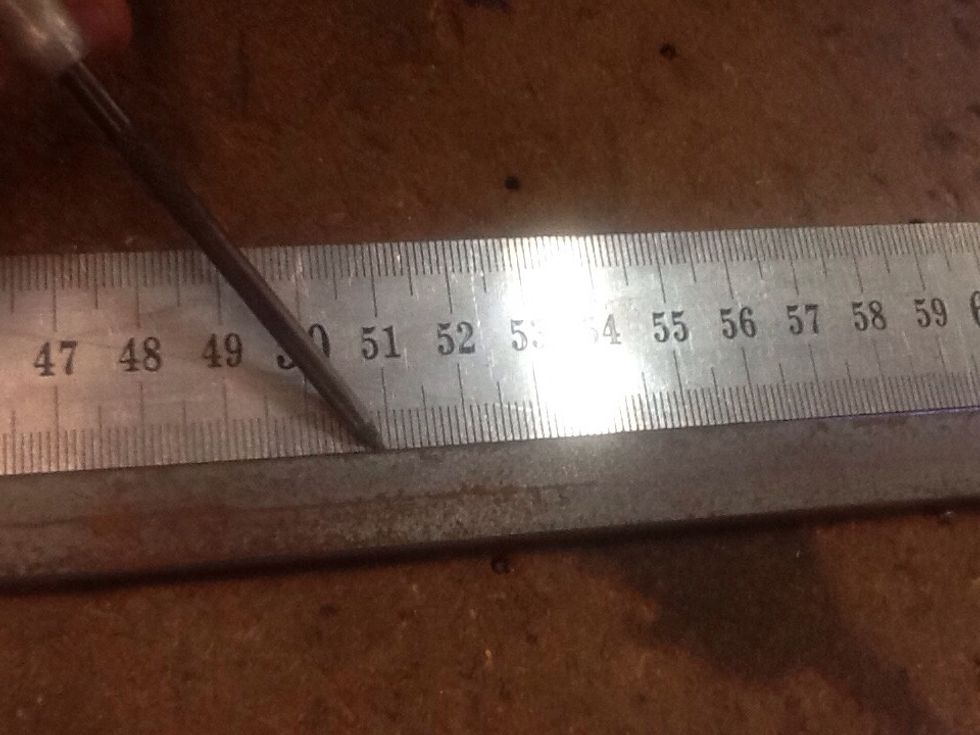 Now, we will move on to flatbar, first measure the amount you want.
Use a hack saw to cut where you made a mark before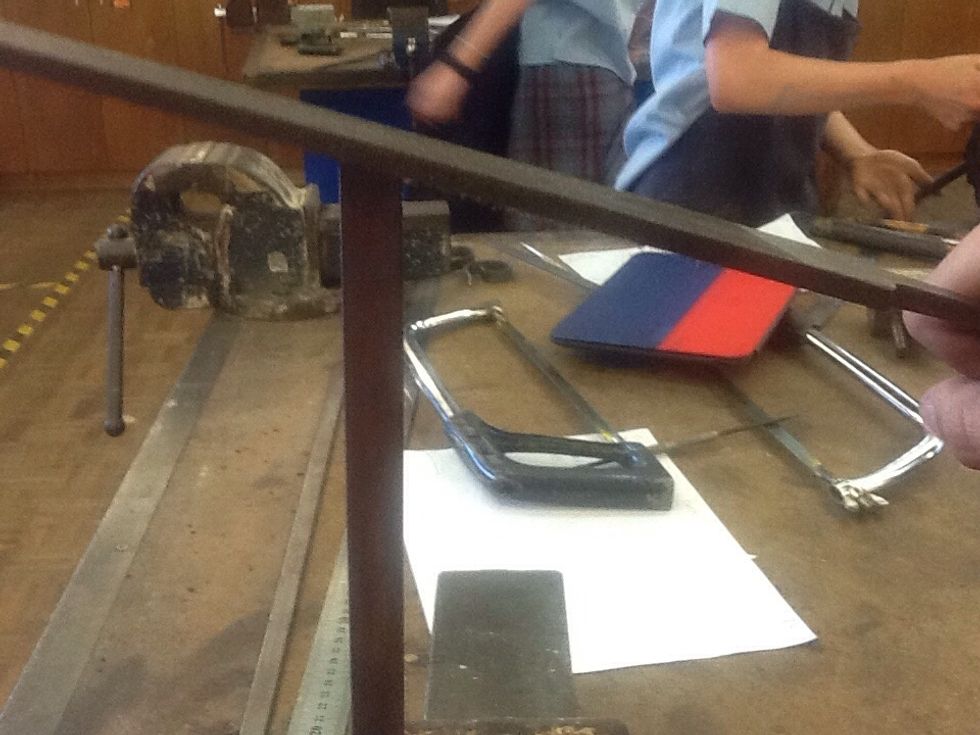 File the cuts made before.
Hold a scroll plate on a vice and follow the path through the shape of the plate.
Do the same on the other end
For my design, I will need to bend through the middle of the bar, so you will have to measure the middle.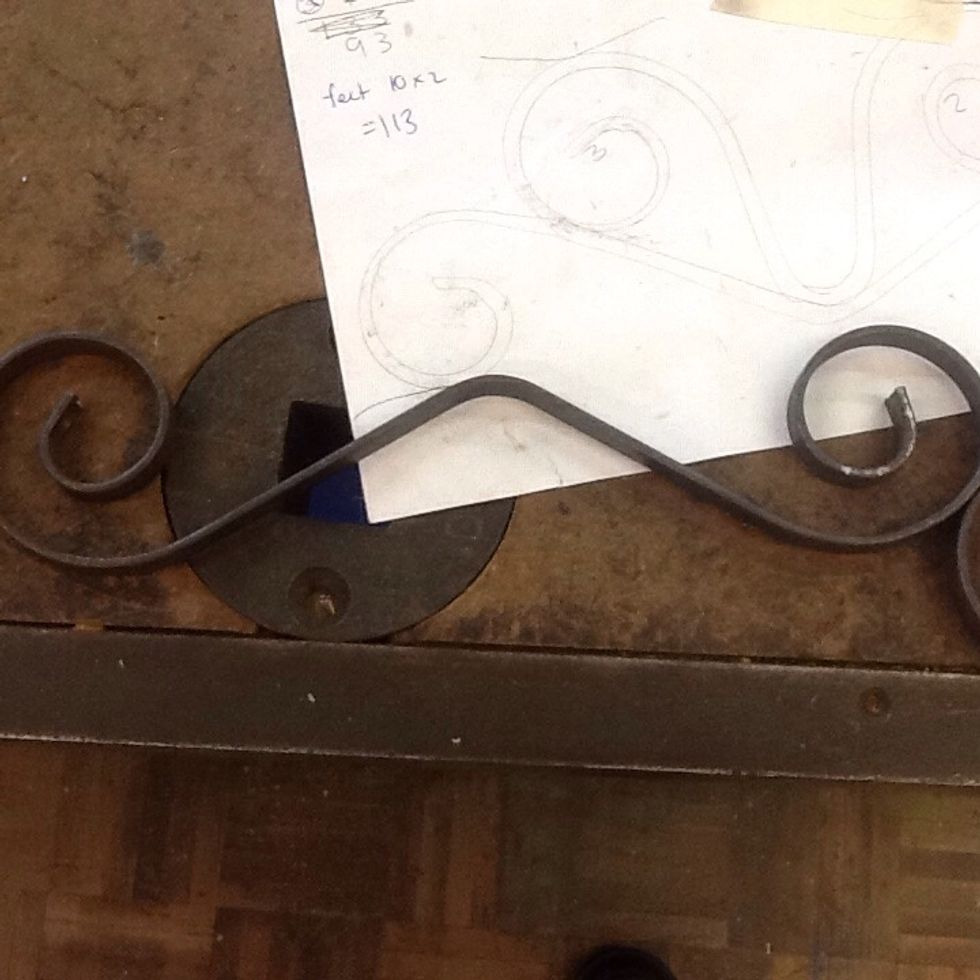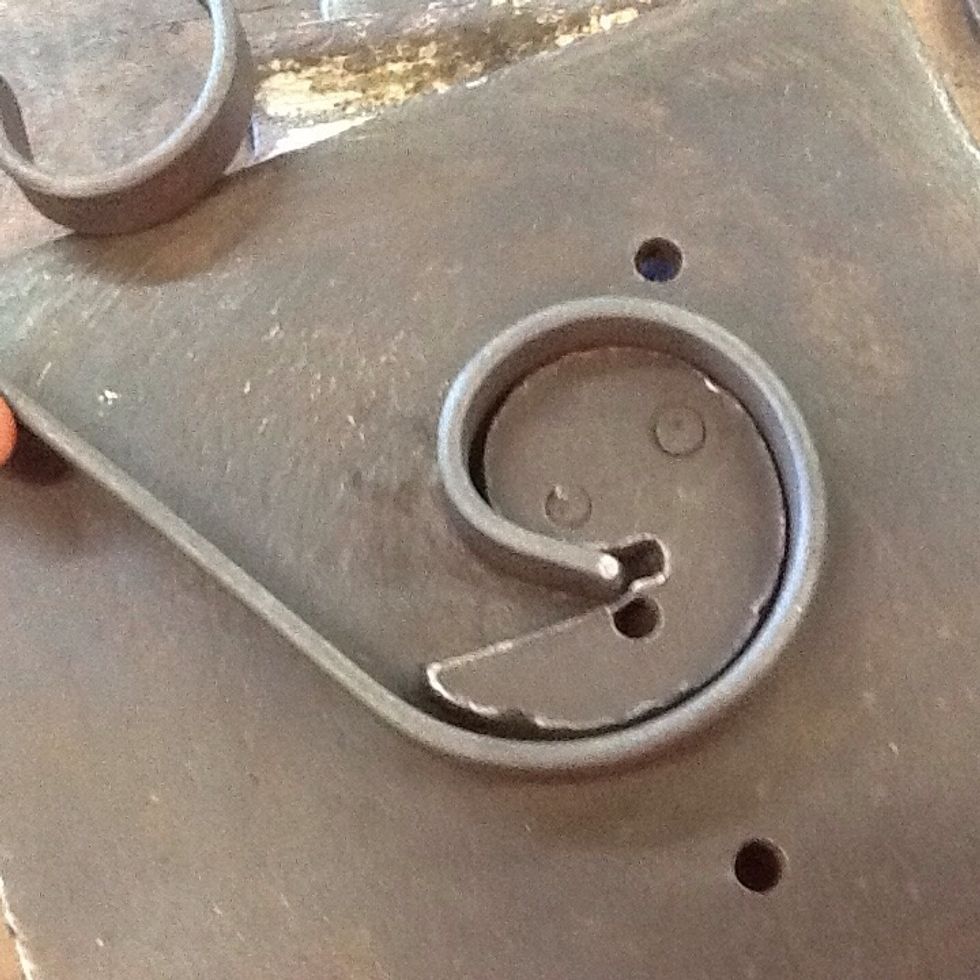 After finishing the large flatbar, bend the other smaller one and shape it.
Mark the part where they meet with a scribe.
Drill the mark made. Using a 3.5 mm drill bit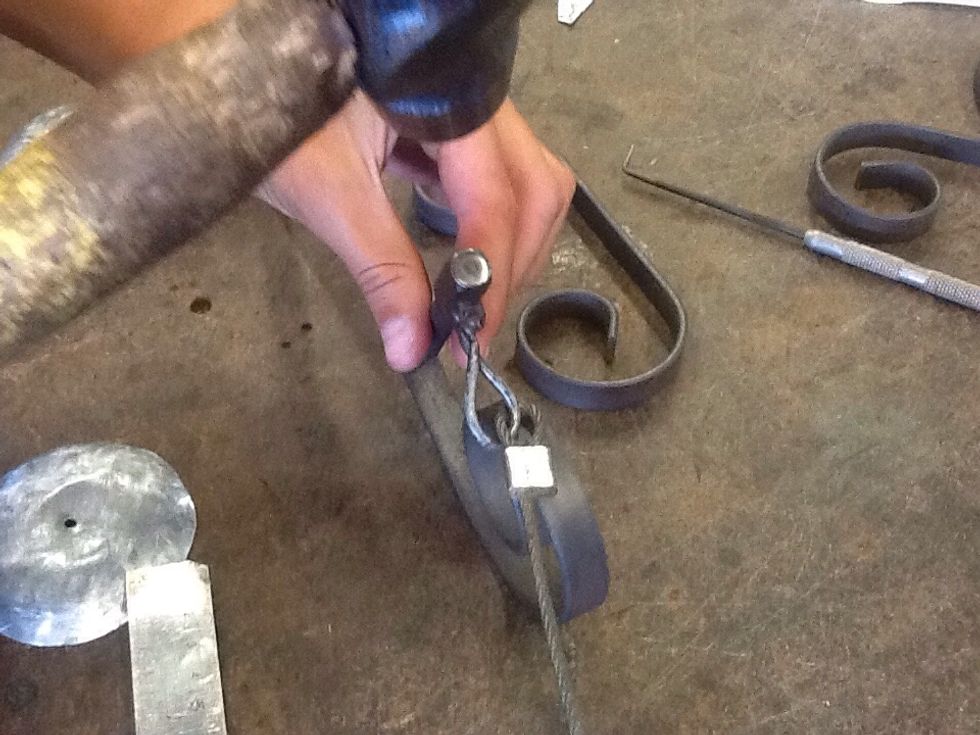 On the large flatbar, same as you made a mark on the small one where they meet, do a mark.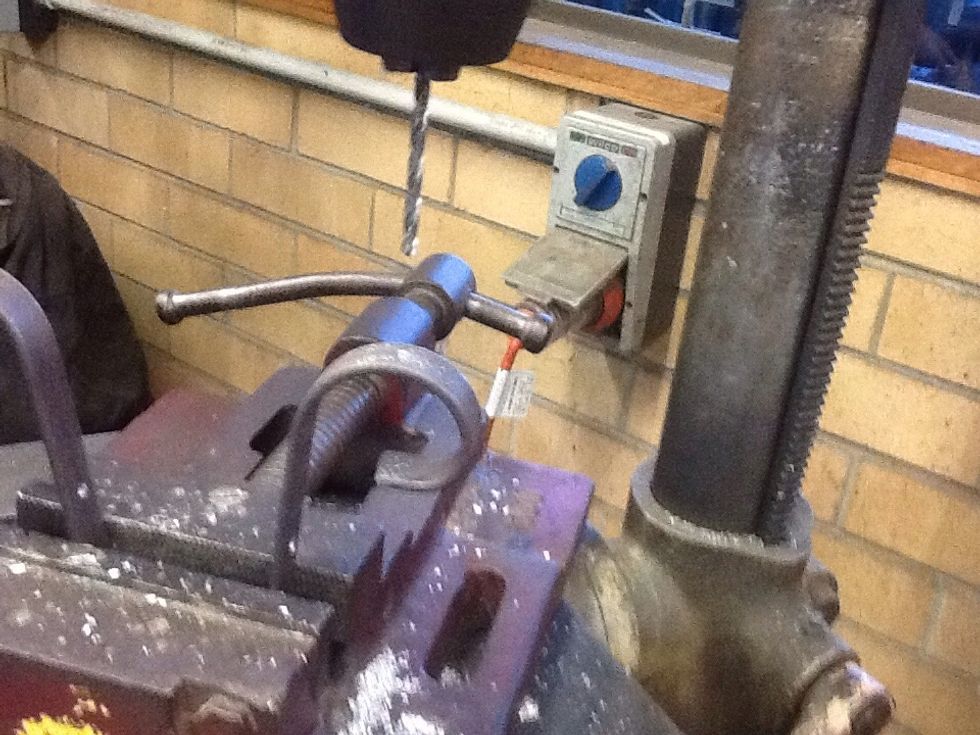 Drill it.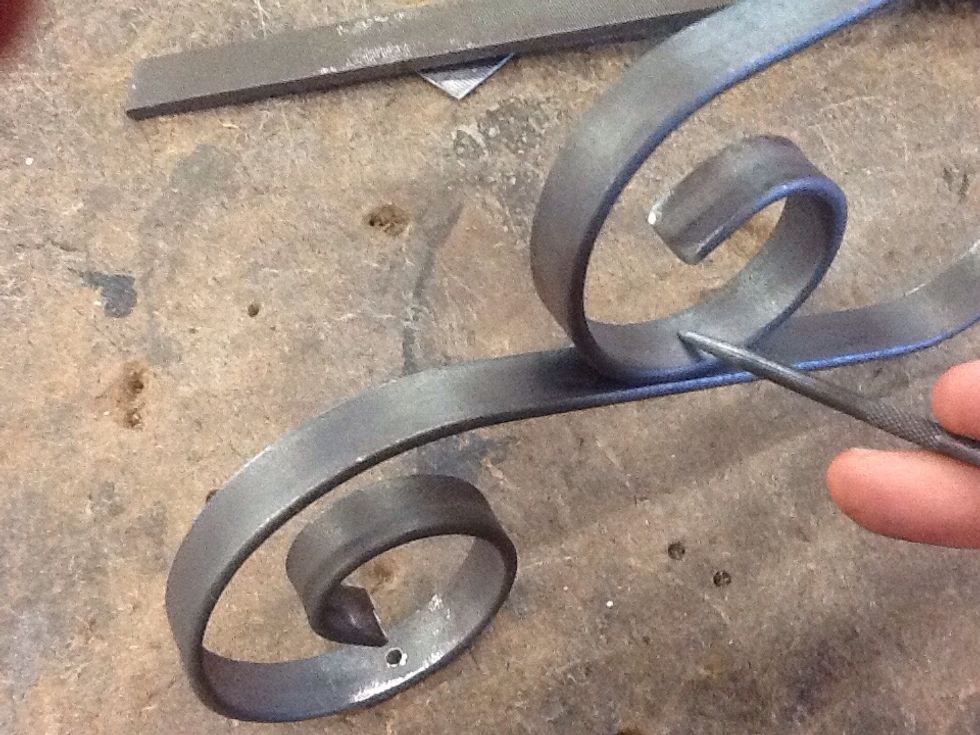 Do the same on the other side.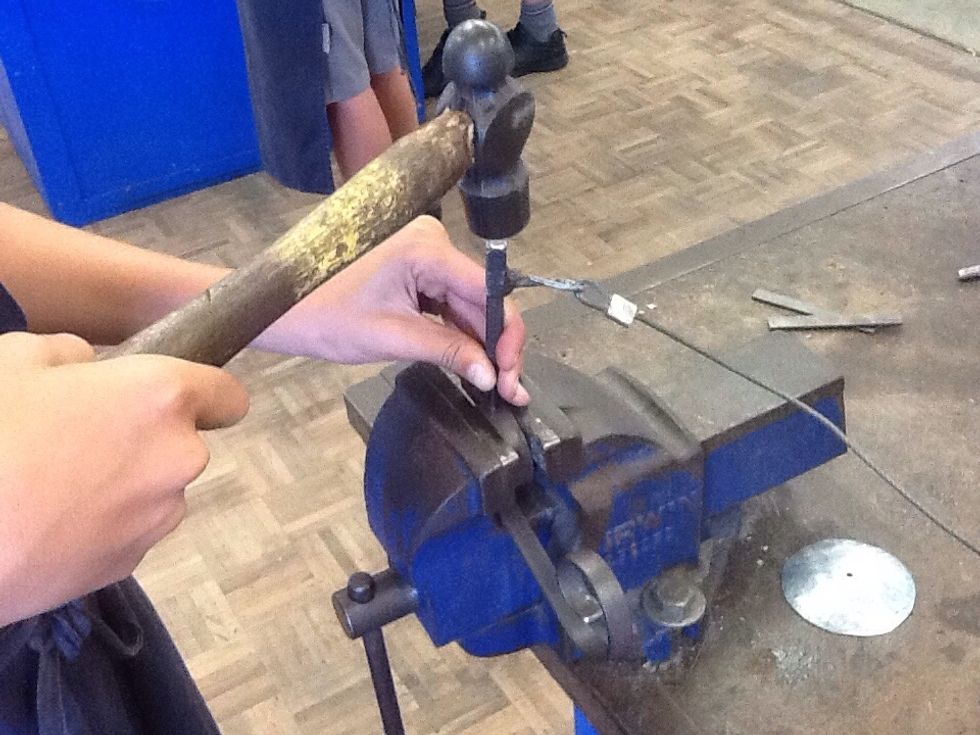 Use a centre punch to mark where you want your upside down dishes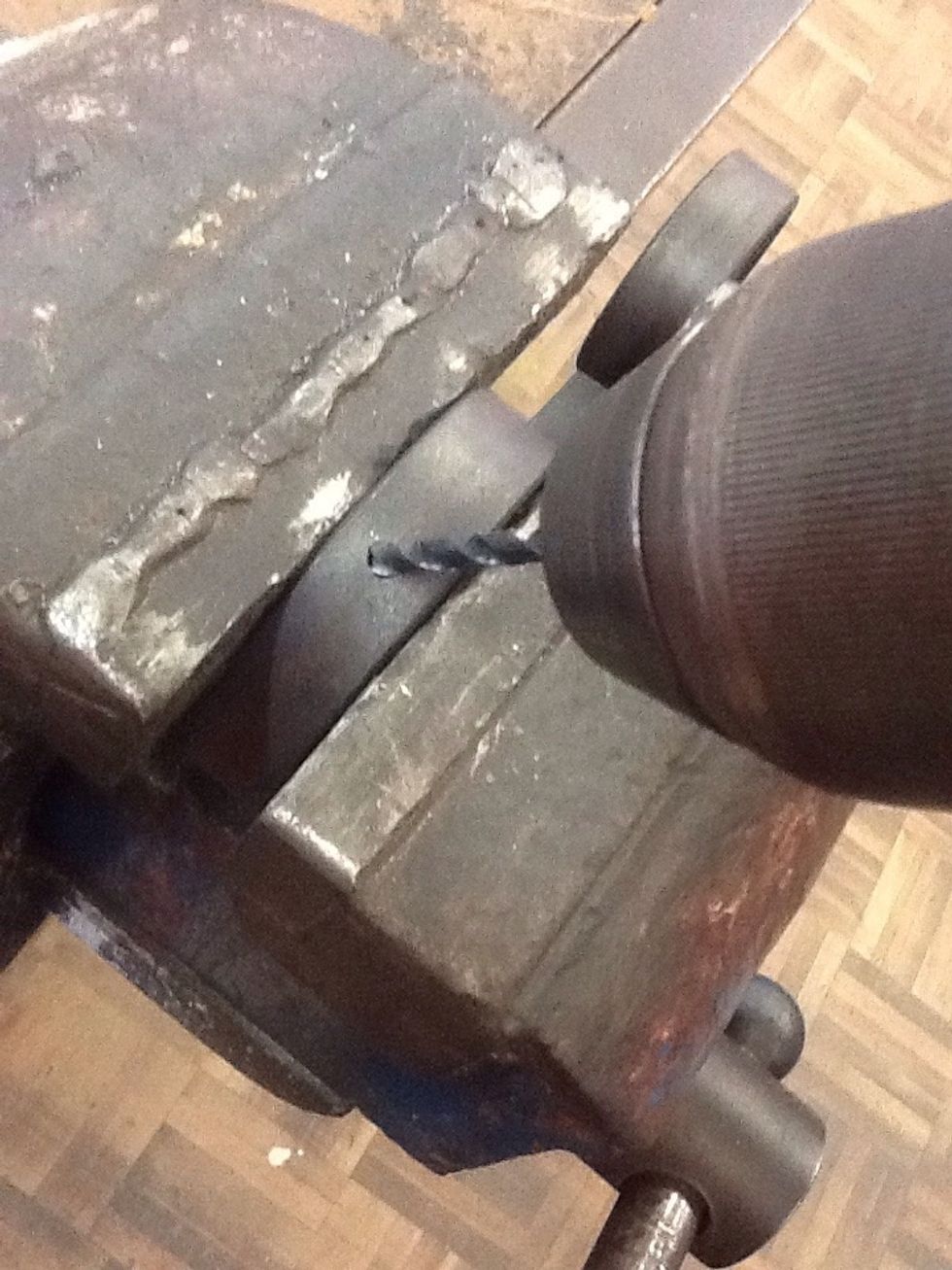 Drill it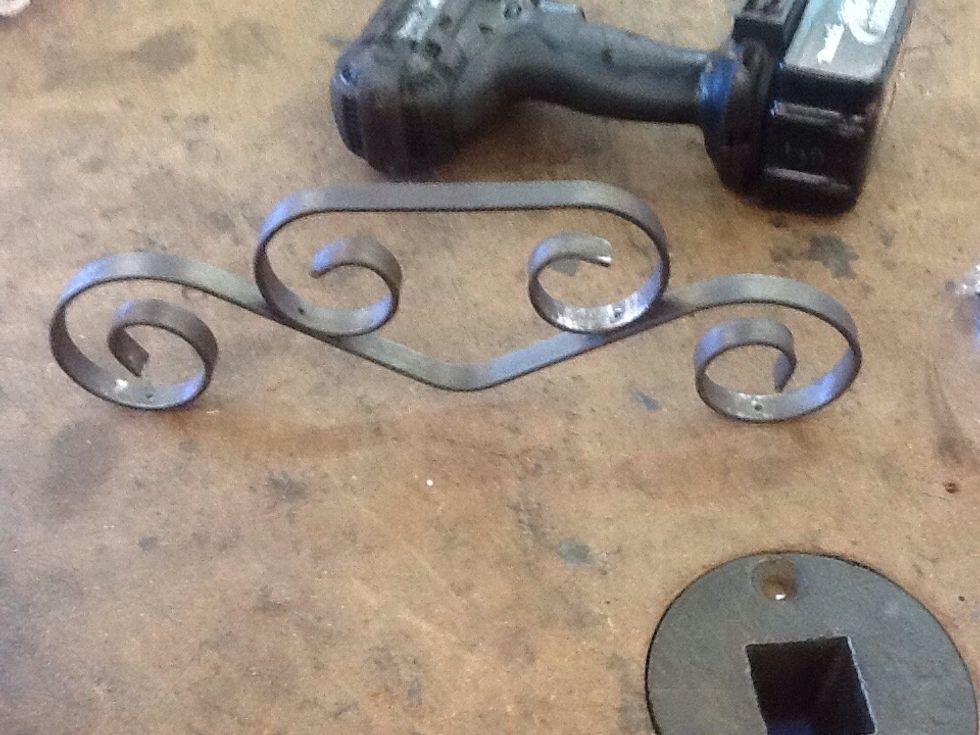 Make sure the holes meet up.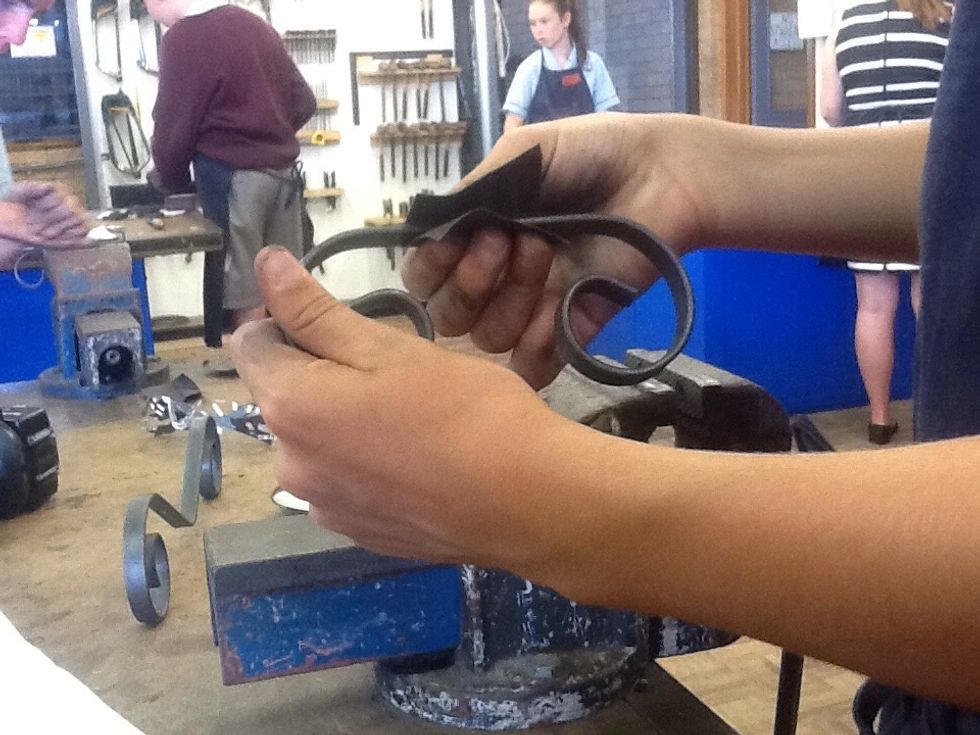 Sand both flatbars to make it look better.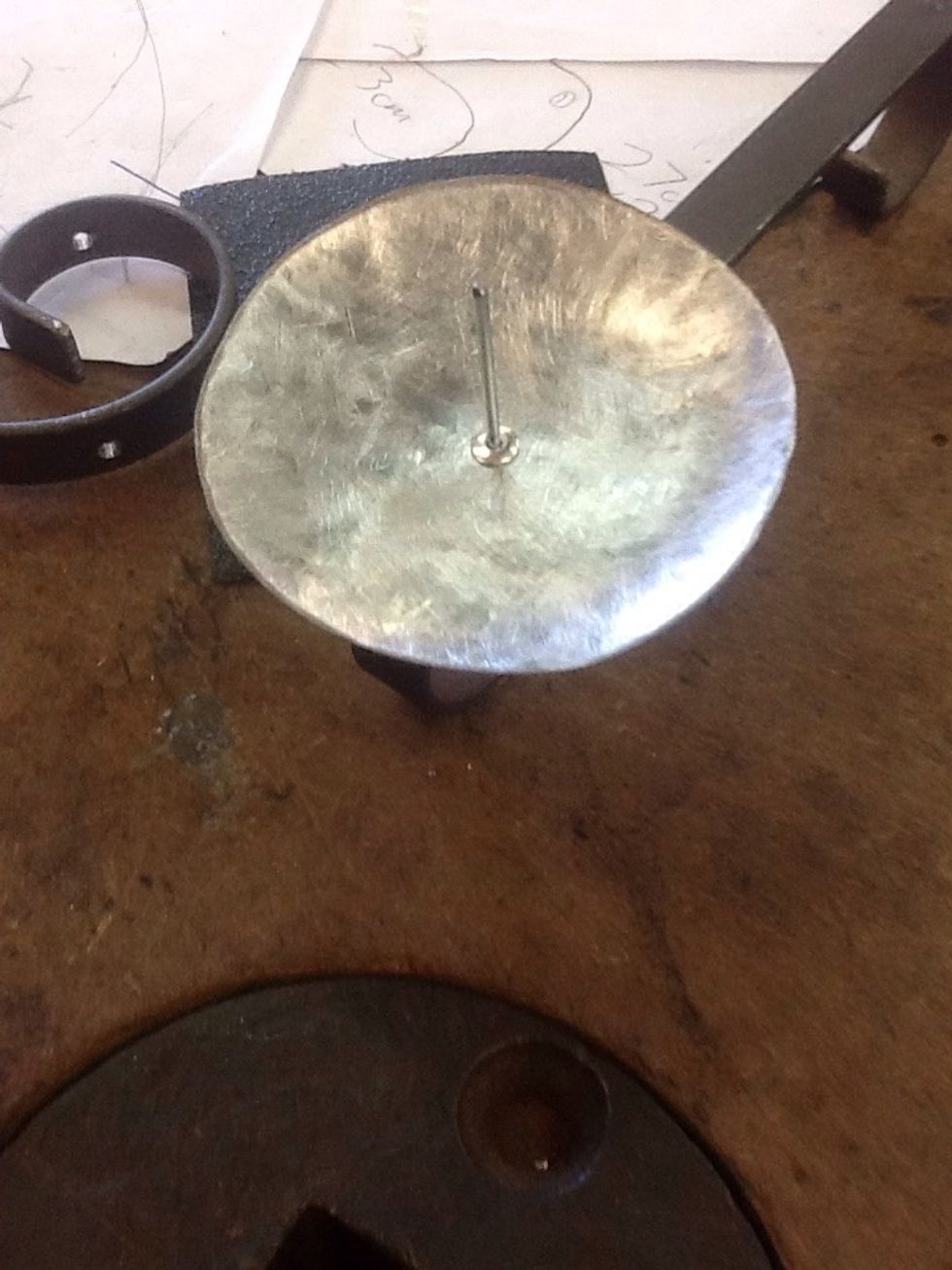 Now, working from the feet up, pop rivet the bottom plates that work as feet.
The same on the other side.
Now you will pop rivet the two flatbars together.
This are the two flatbars pop riveted together
This is the end product.
Tinmans mallet
Drill press
Centre punch
Scribe
Metal ruler
Vice
Scroll plate
Guillotine
7X7 sheet metal
About 120cm of flatbar