Make a Camera With Graphic 45 Mon Amour
13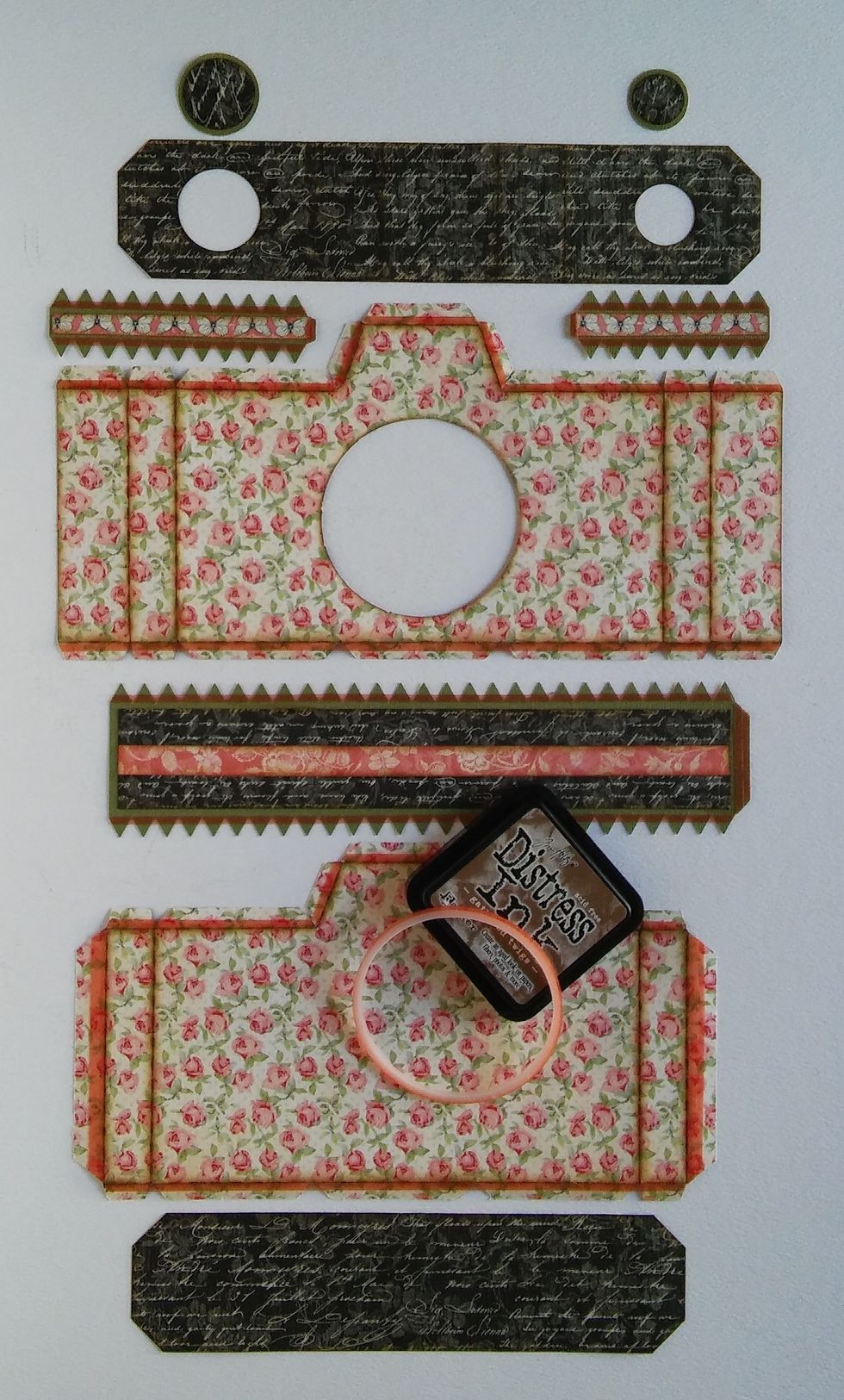 Cut a large camera from the 3 Mon Amour sheets using your Silhouette. Ink the edges with distress ink and add double sided tape to the tabs where necessary.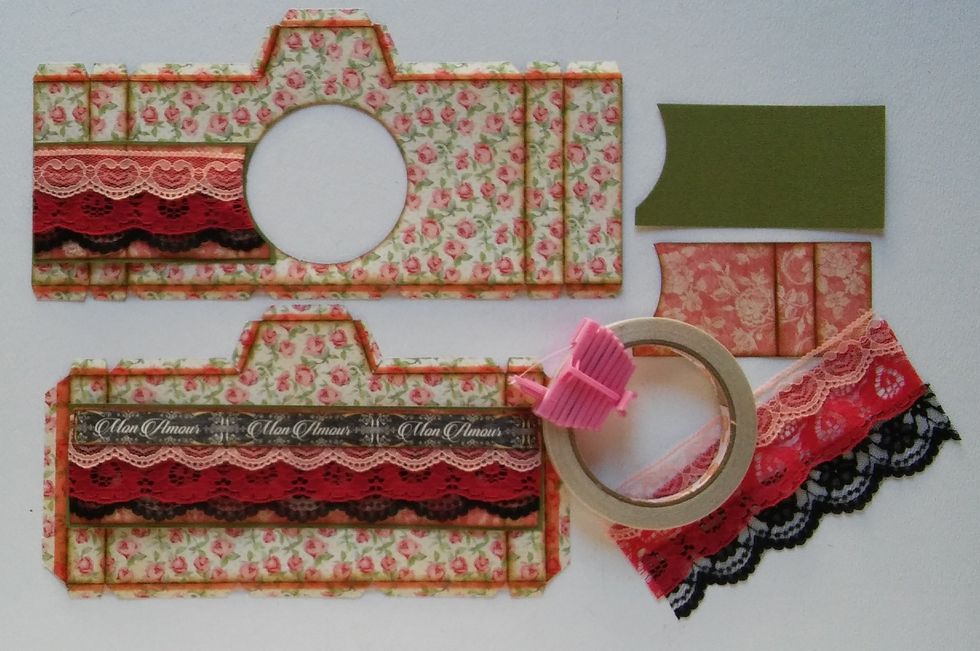 Add the lace to the internal offsets with double sided tape before adhering them to the green contrasting accent.
Glue all the contrasting accents to the front and back section of the camera.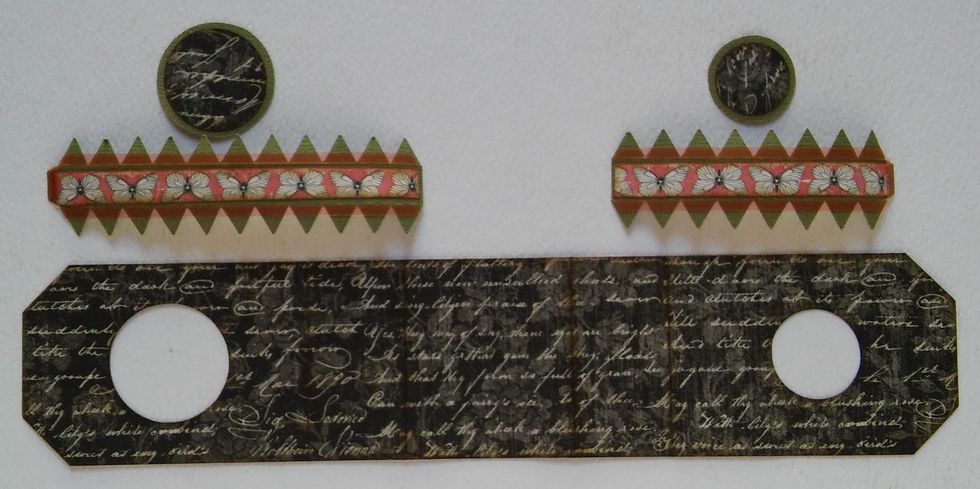 Make the 2 buttons to fit the holes.

It should look as per the picture.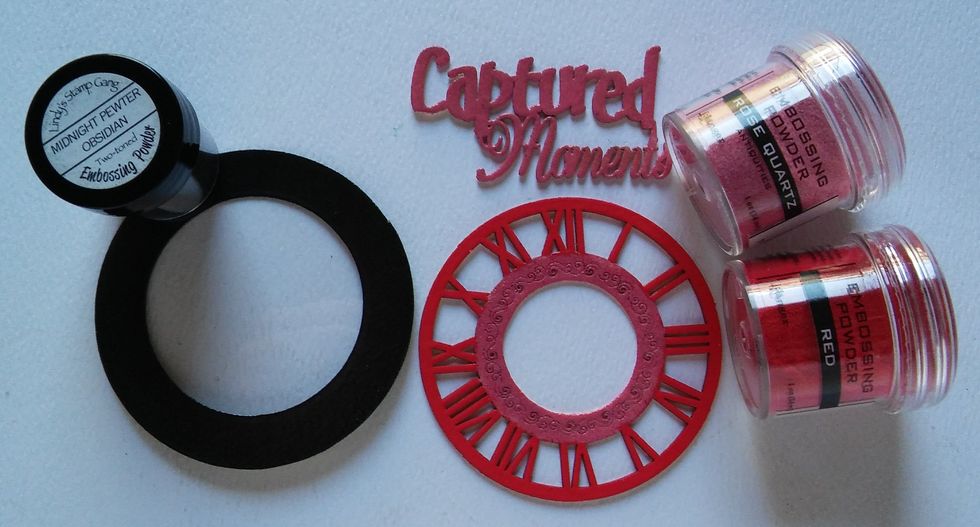 Emboss the Lens with Black and adhere a piece of acetate sheet behind it using glossy accents. Emboss the phrase & middle piece of the clock with pink. Emboss the numbers with red.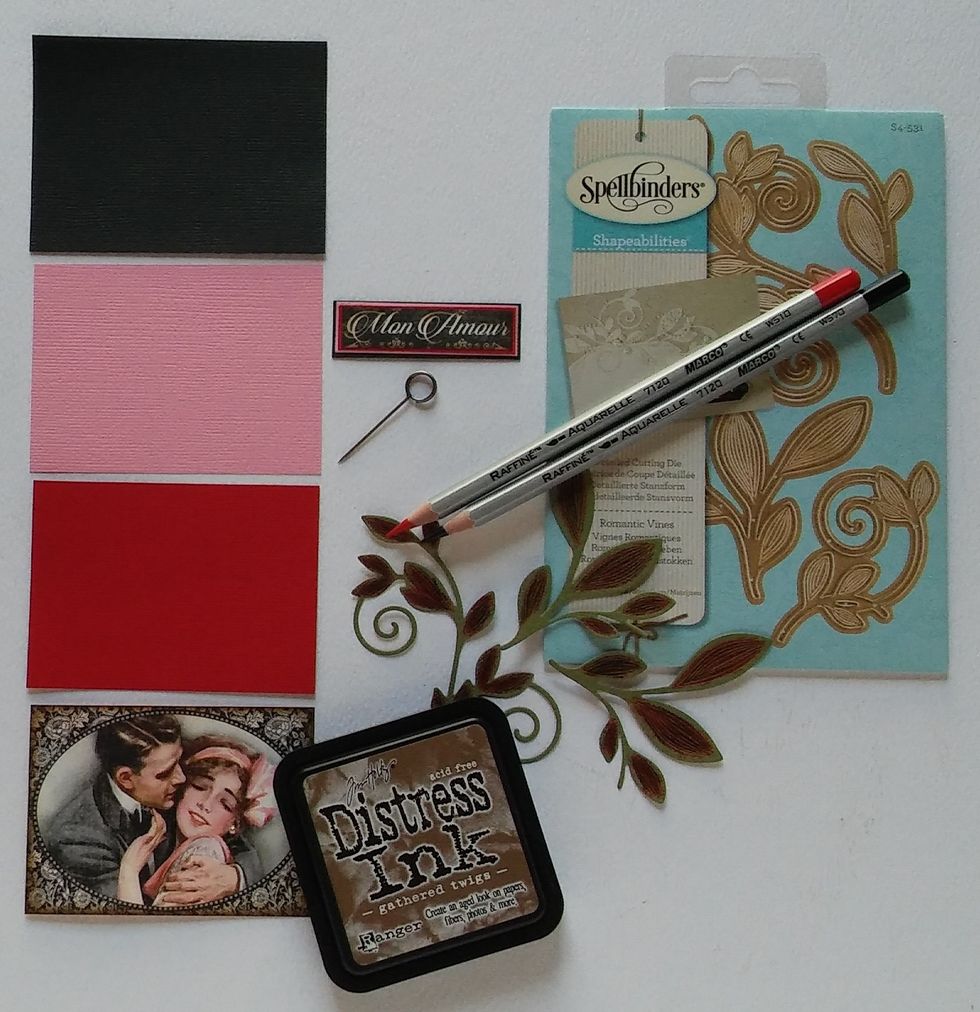 Ink the edges of the couple and phrase Mon Amour with distress ink and mat onto red/pink & black cardstock. Cut 3 vines from green cardstock and colour in the leaves with red and black.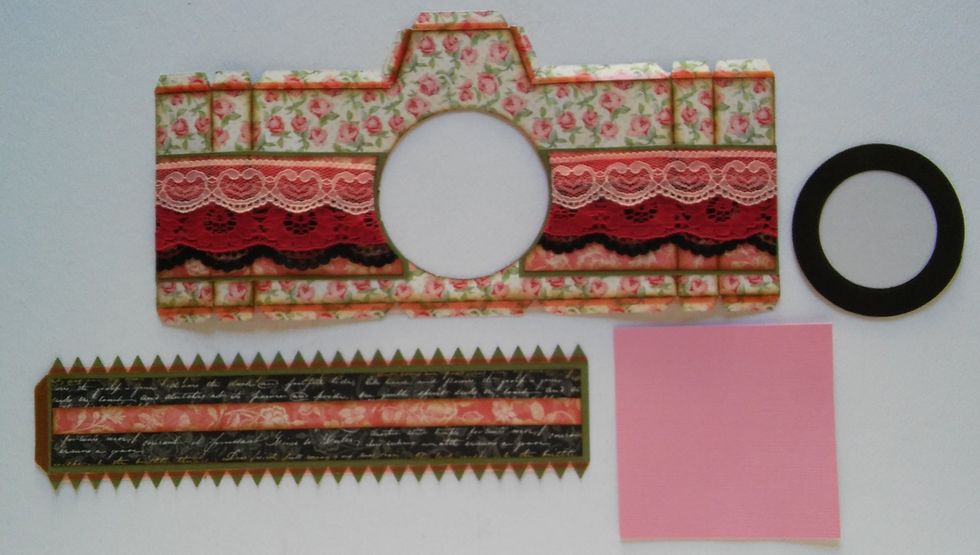 Fold the lens to fit the centre piece of the camera. Use an extra piece of pink cardstock to fit the backside once done.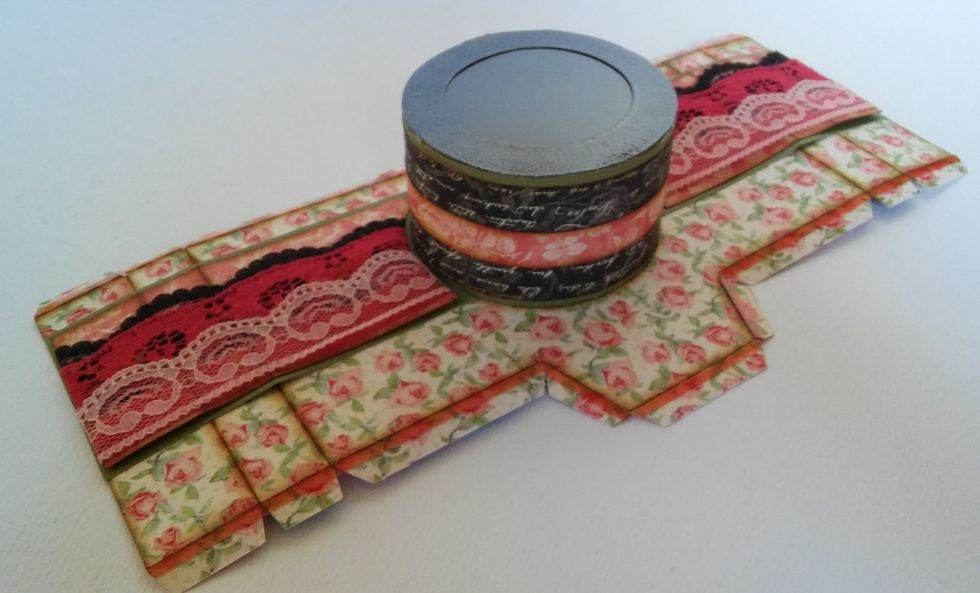 Add the top piece of the lens to cover it.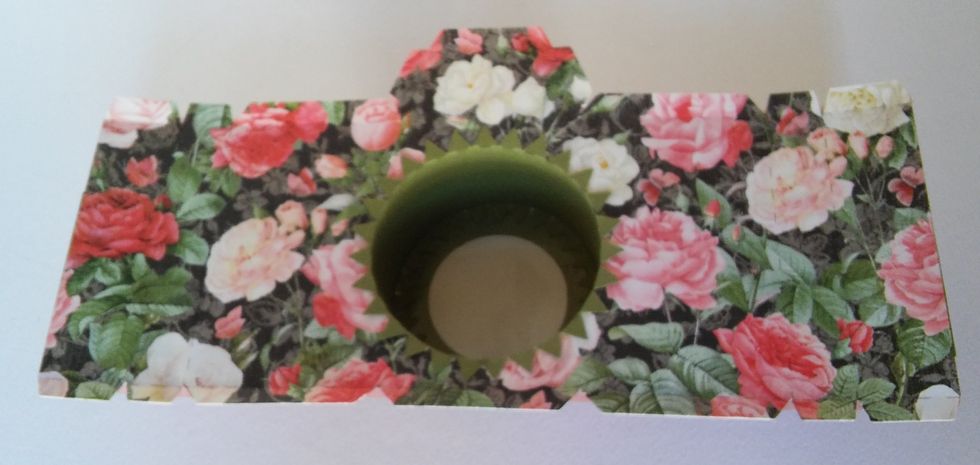 This is what the back should look like.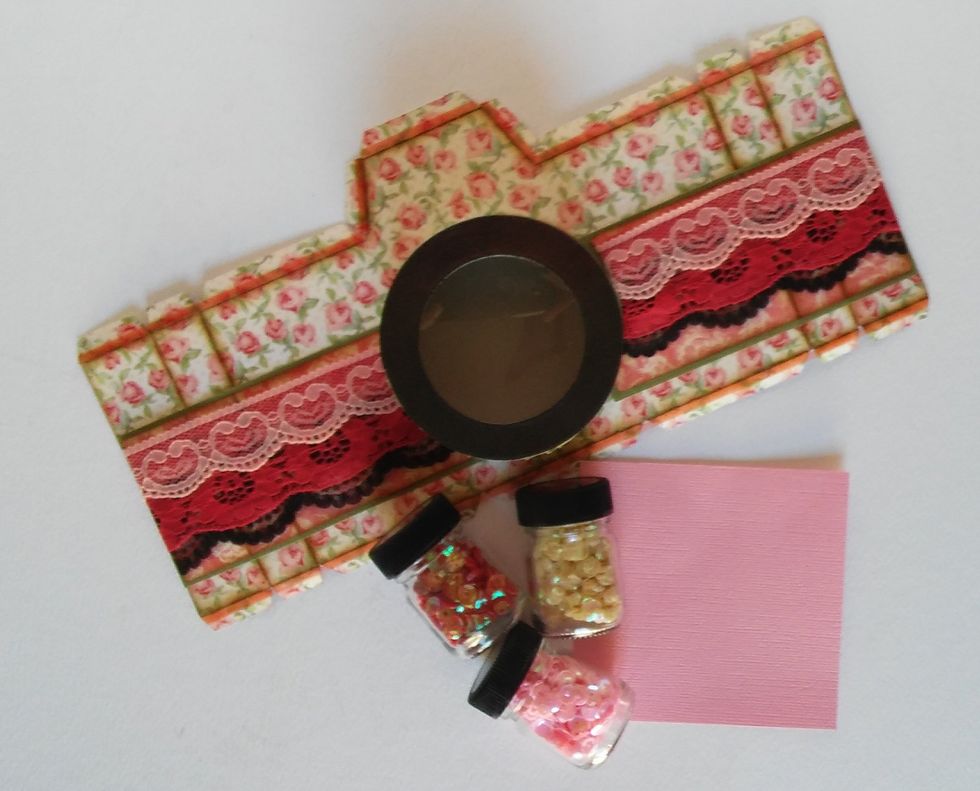 Add the sequins to the lens.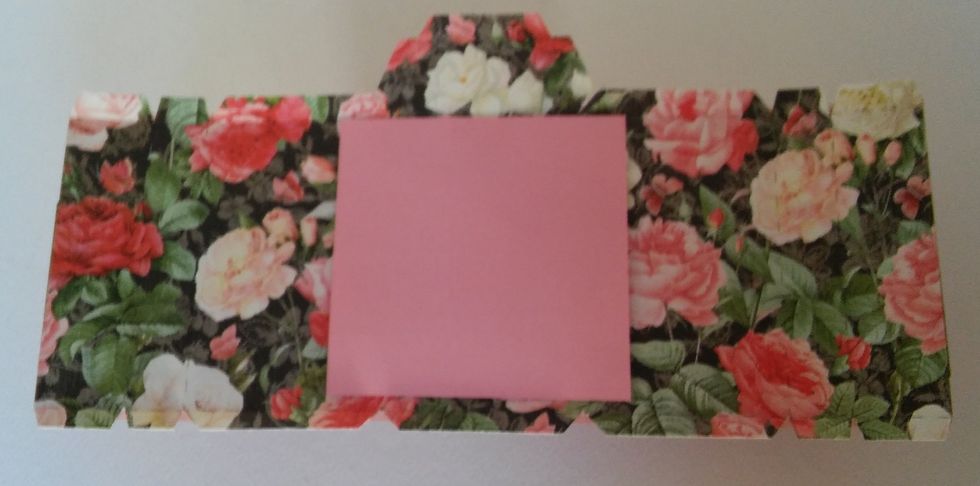 Once the sequins has been added close the back with the extra piece of pink cardstock. Make sure that it is closed securely.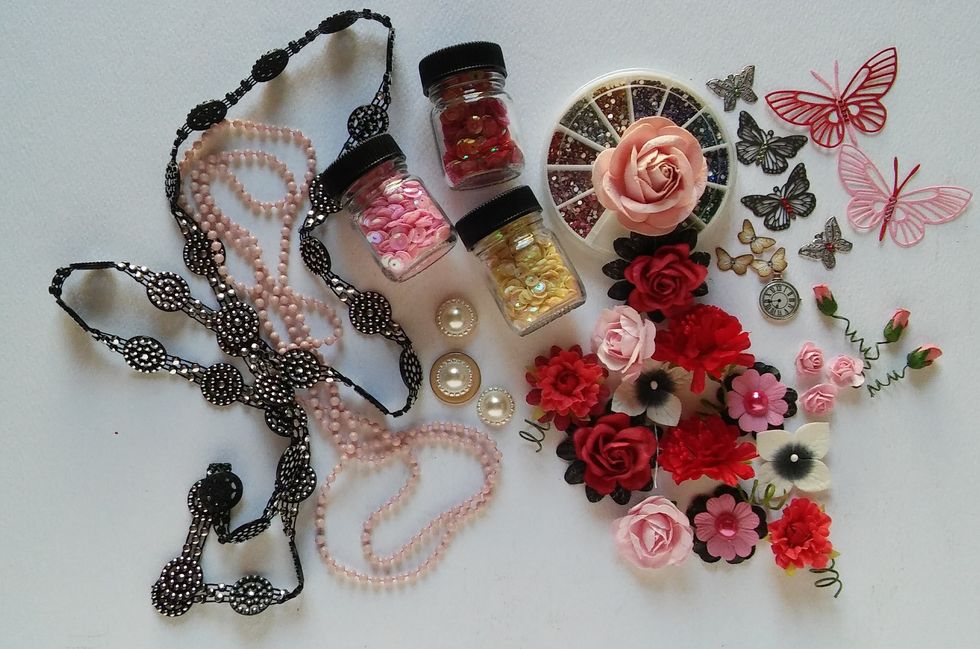 Decorate your camera with flowers and metal embellishments as you wish.
0.0 Mon Amour Desert Darling Sheet
0.0 Mon Amour One and Only Sheet
0.0 Mon Amour True Love Sheet
0.0 Enmarc Chipboard Clock
0.0 Enmarc Chipbaord Captured Moments Phrase
0.0 Spellbinders Die Romantic Vines
0.0 Sequins & Lace
0.0 Flowers/Butterflies/Pearls & Metal Embellishments
0.0 Red/Green/Pink & Black Cardstock
0.0 Double Sided Tape
0.0 Tombow Glue & Glossy Accents
0.0 Glue Gun
0.0 Acetate Sheet
0.0 Craft Sheet & Distress Ink
0.0 Embossing Powders & Heat Gun
0.0 Water Color Pencils (Red & Black)
0.0 Silhouette Cameo