How to make a calming and clearing rose water spritzer
Hello! Today I will be showing you how to make a rose water "spritzer" that clears your face of breakouts, calms, and smells delicious. So let's get started...
17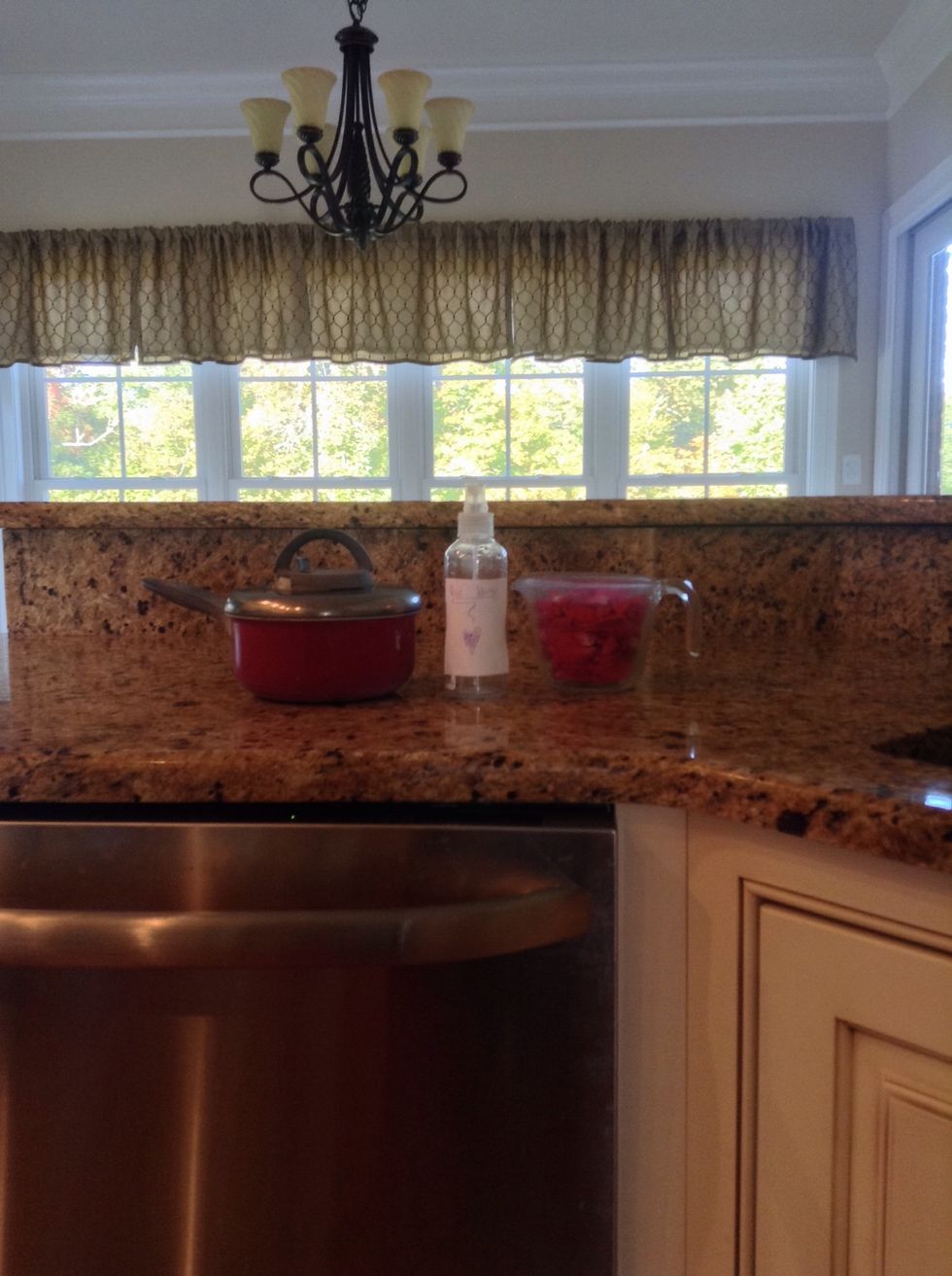 Gather your ingredients. You will need a pot with a lid, roses, a strainer (which I completely forget to include, whoops...), a measuring cup, water, and your container.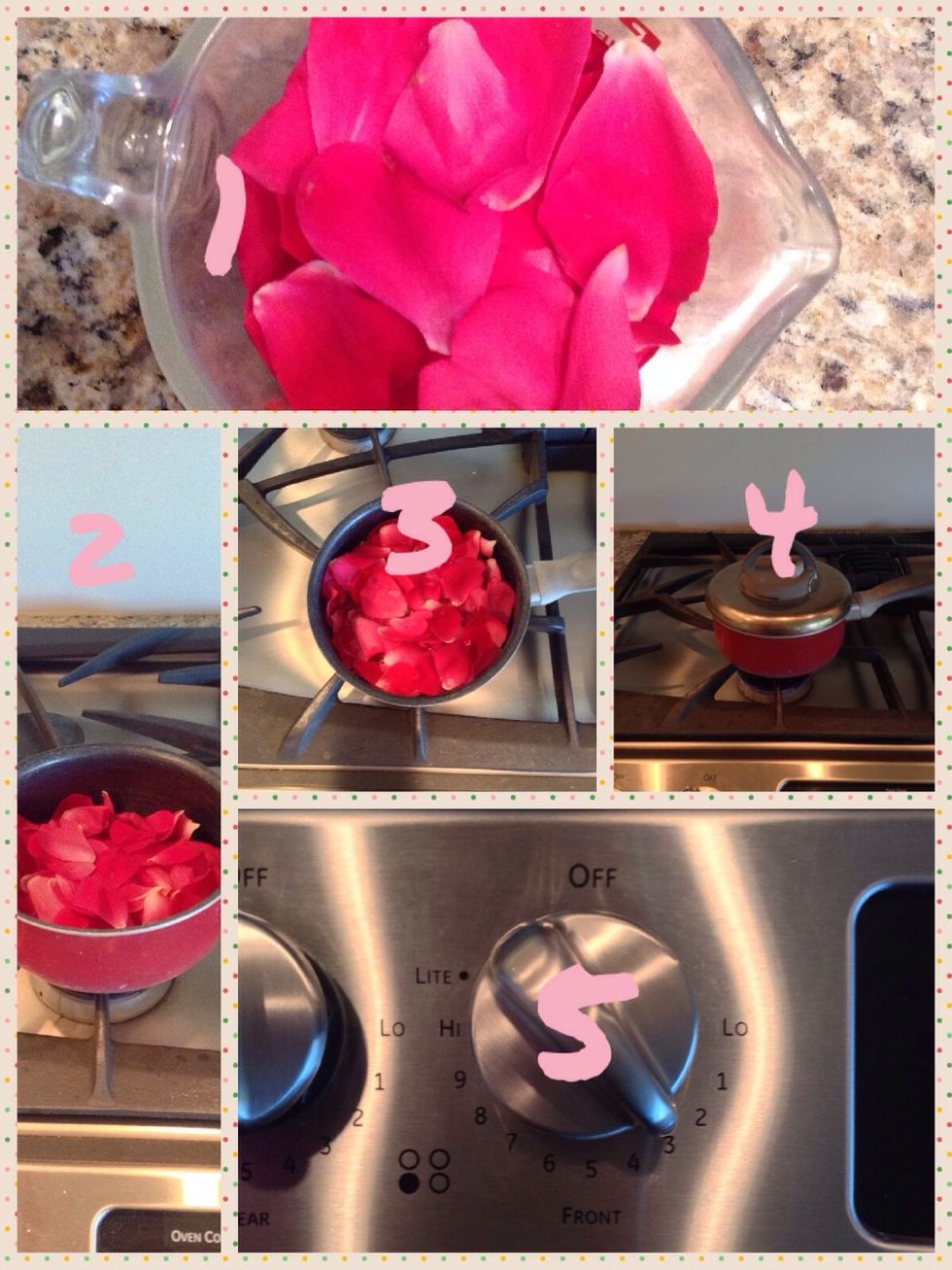 Make your rose water. There is a guide on this, so I am just making a quick collage to show the steps.☝️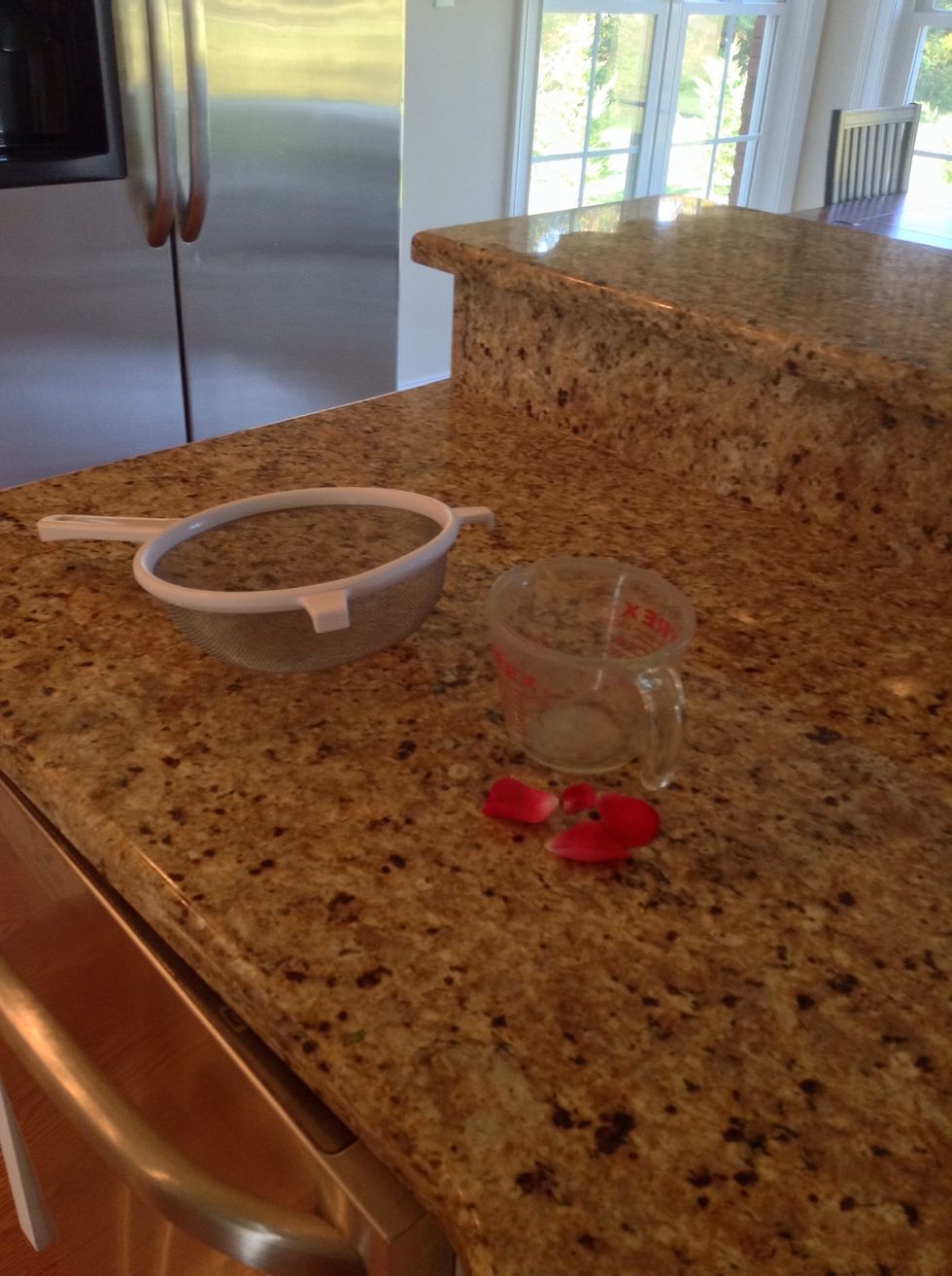 Now, get your measuring cup and strainer.
Go over the strainer with cold water. The hot rose water will hit the cold strainer, making the cooling process faster.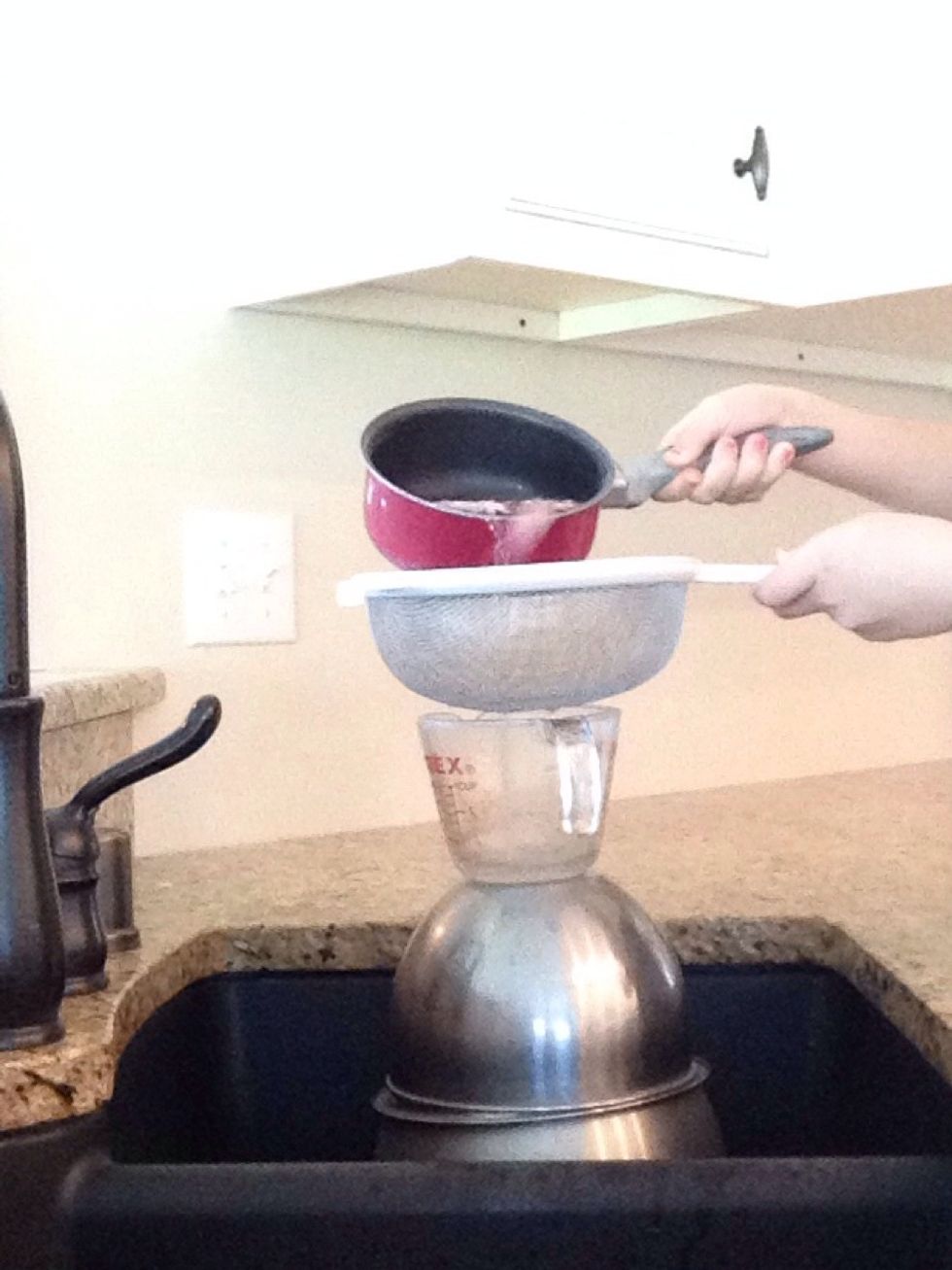 Pour the rose water into the measuring cup again. (Ignore the metal bowl at the bottom, I had to make a stand for the measuring cup...😁)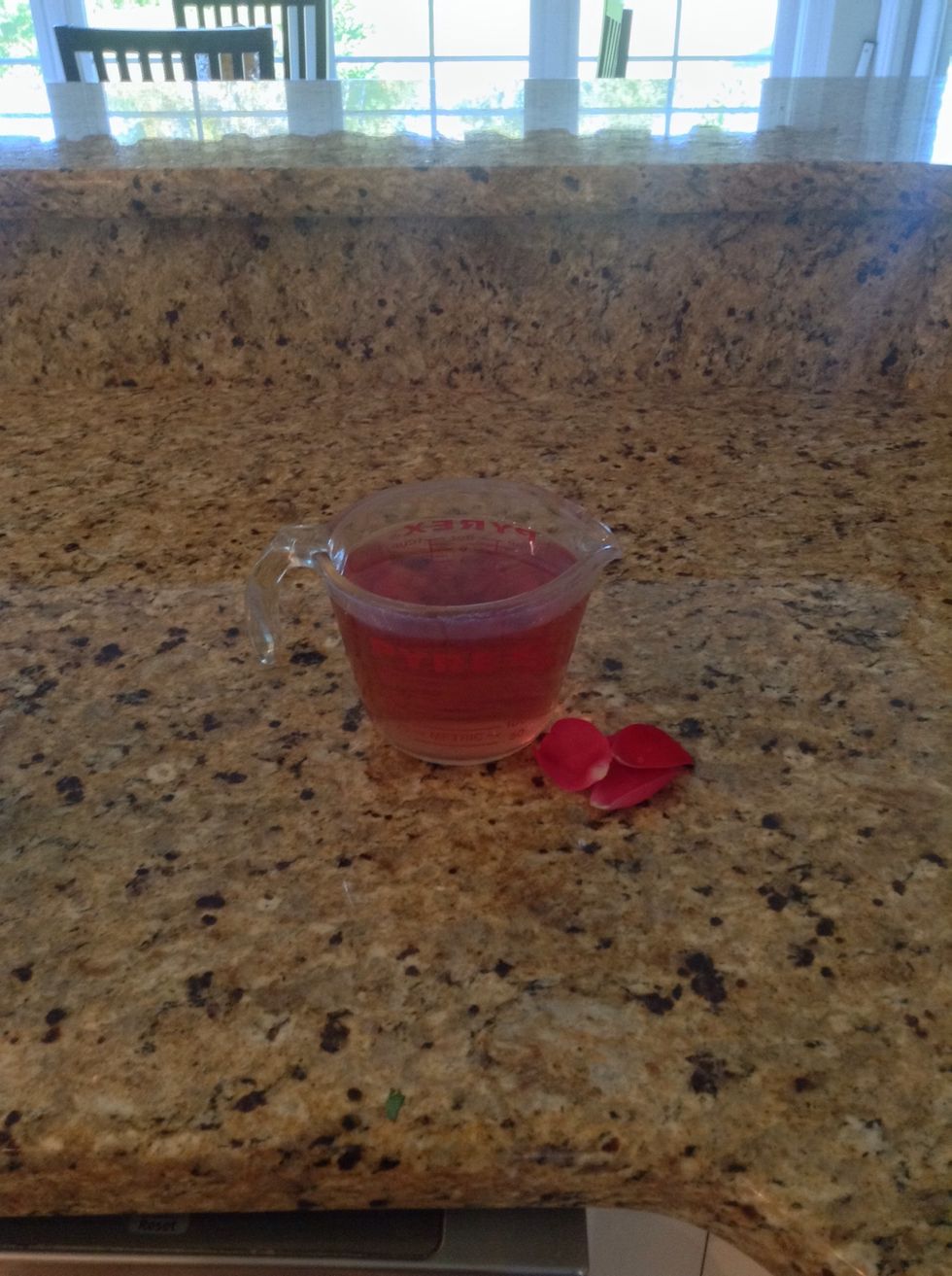 Rose water!🌹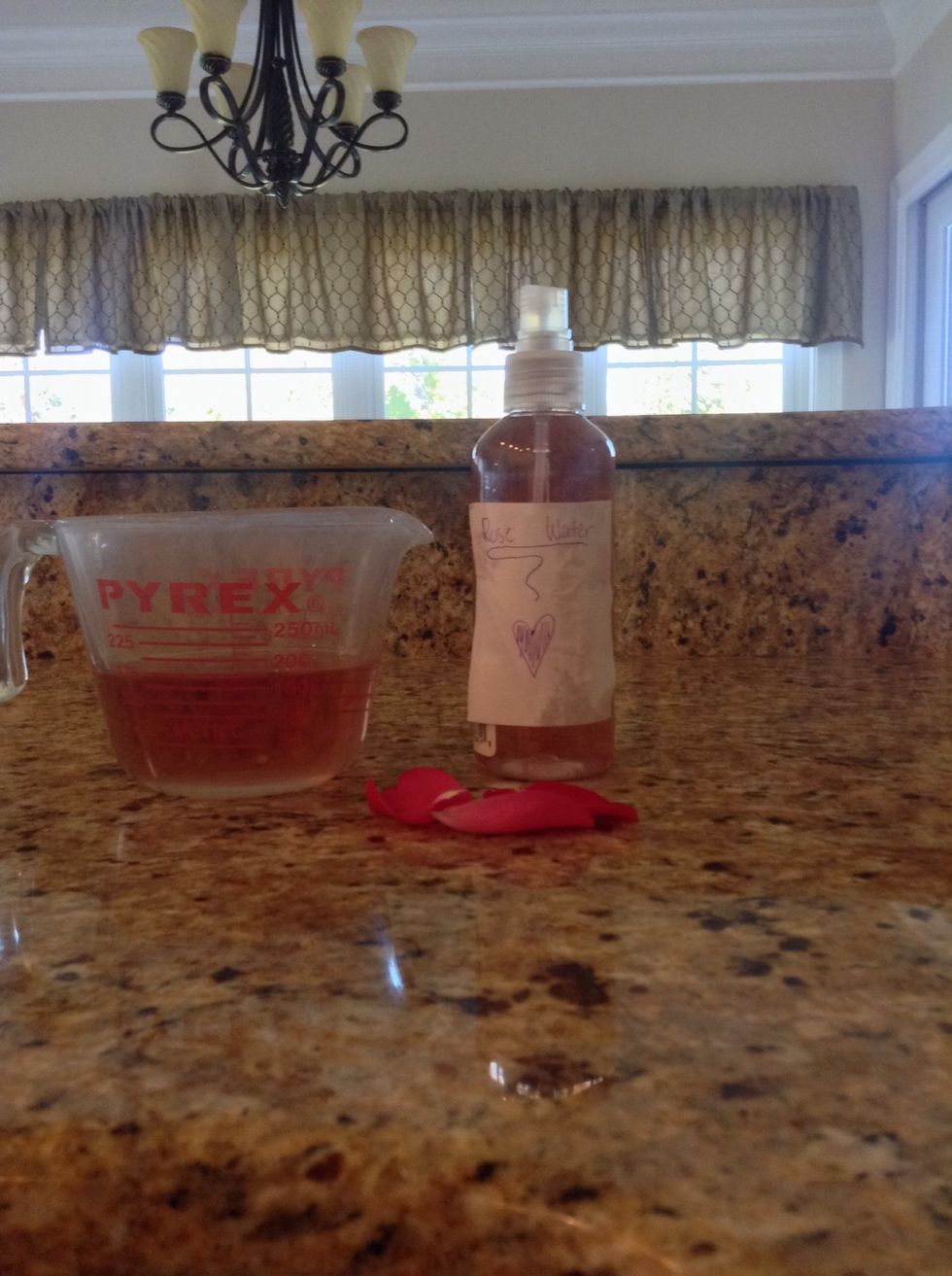 Finally, pour the rose water into your spray bottle, and there you go!
That is it for today. Comment down below tips and requests. Let me know how it goes! Remember to like, comment, and follow these accounts: Olivia Marie ❤| Olivia's Life!❤ Have a great day!☺️
1.0 Pot (with a lid)
1.0c Roses
1.0 Strainer
1.0 Measuring Cup
1/2c Water
1.0 Spray Bottle
Olivia Marie ❤
Beauty & fashion enthusiast.\nYouTuber & aspiring writer\nLover of a good book & a rainy day.\n\nfind me below //