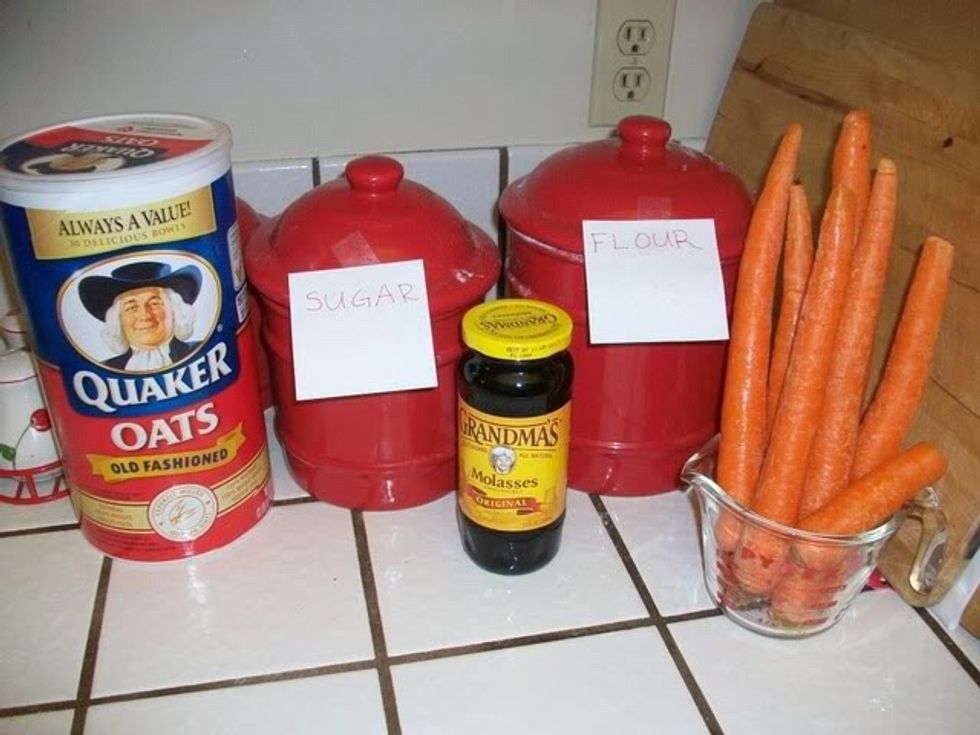 Gather your ingredients.
1. Grate several large carrots (5 or 6), or chop up into 1 inch pieces and put it into the food processor. I like to use the food processor because it's quick and easy, but hand grated is fine too!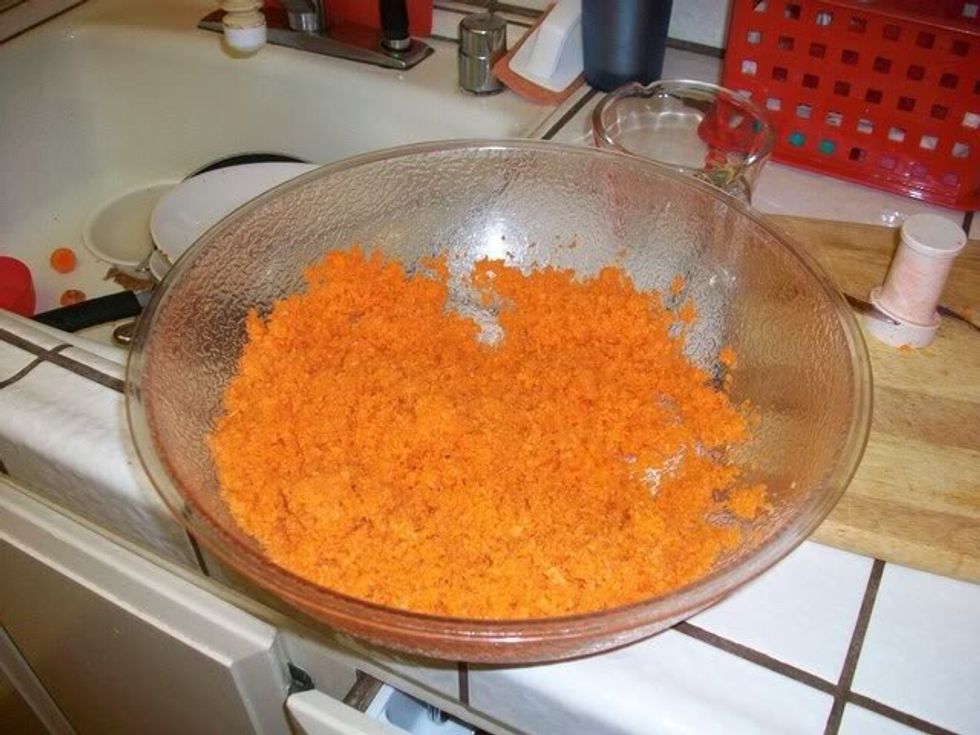 2. Put grated carrots in bowl #1 If you wish you can add apple slices like you did with the carrots. You may want to take away a few carrots to make it even.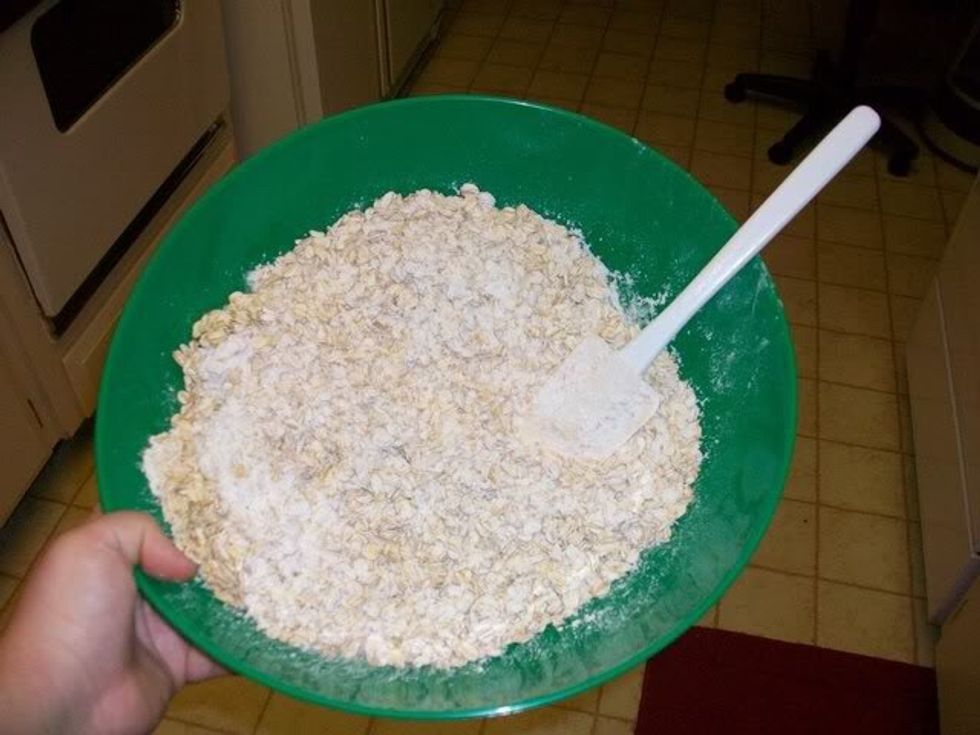 3. In bowl #2, add 2 cups of white flour, 2-3 tablespoons of white sugar, and 2-3 cups of (dry!) oats. Mix together.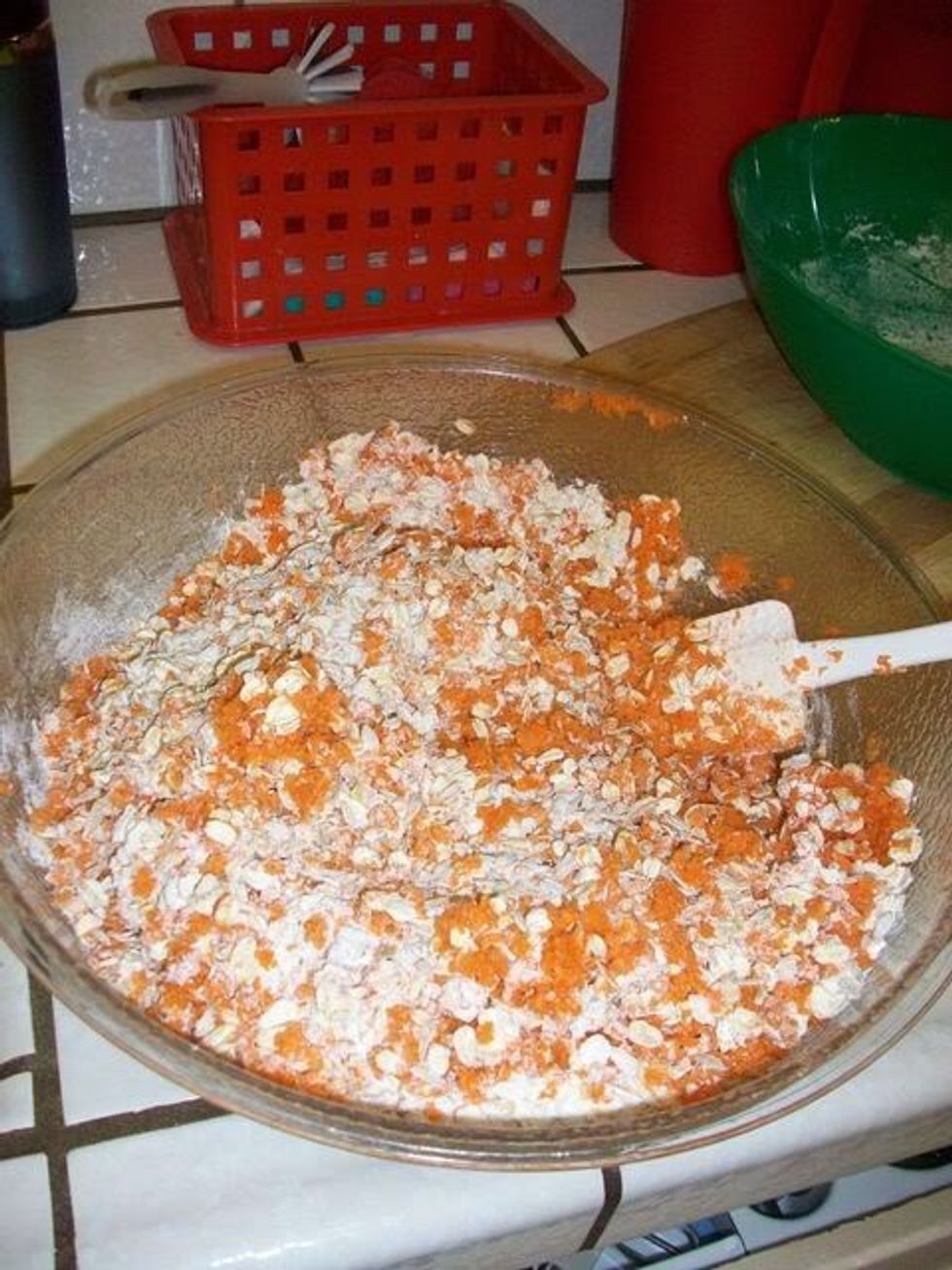 4. Add dry ingredients to bowl #1 and mix thoroughly with the shredded carrots.
5. Add about ¼ cup of water, and then slowly add molasses. You are going to use about ½-¾ cup of molasses. Note: You want the dough to be sticky, not runny! If this happens, add more flour.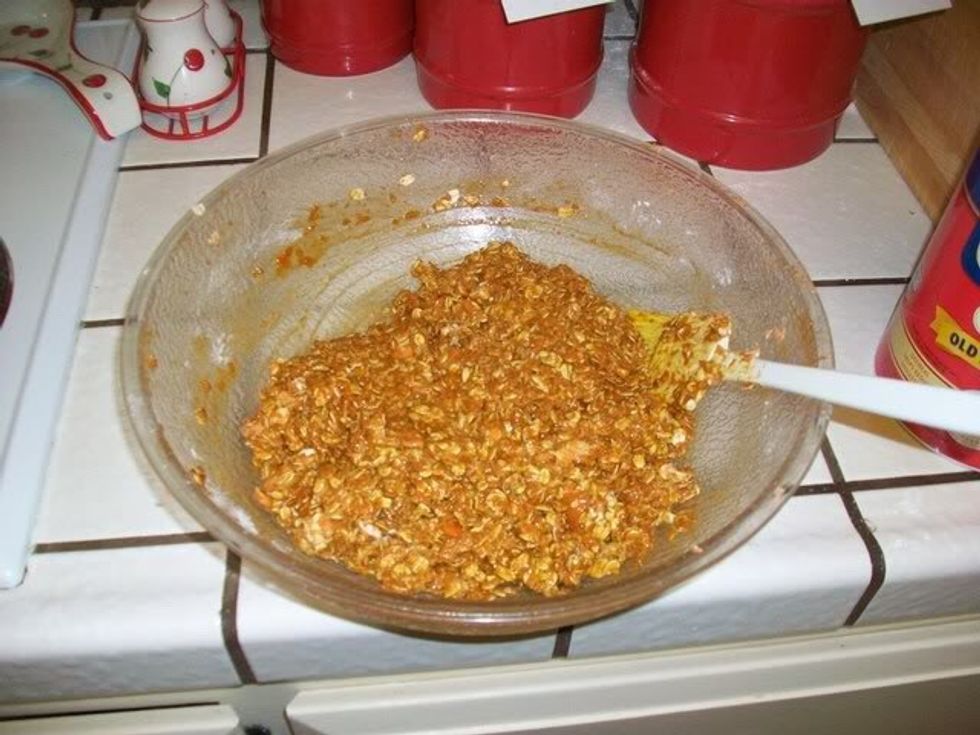 6. Mix all ingredients together thoroughly.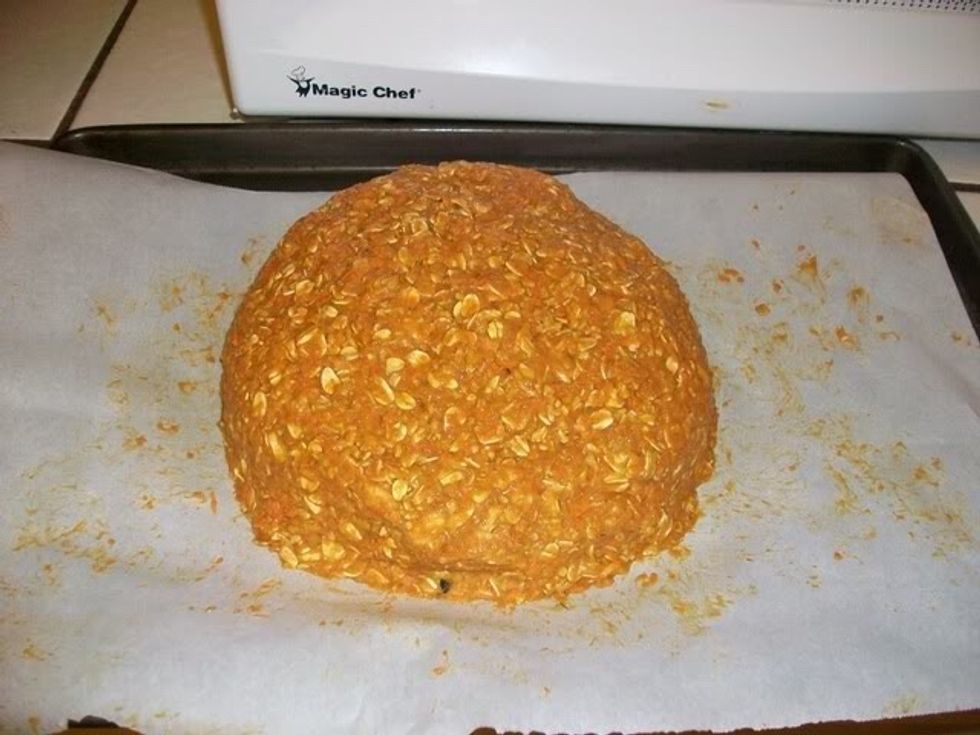 7. Put the dough onto a cookie sheet that has a piece of parchment paper on it (so it won't stick and it's easier to clean). Mold to desired shape.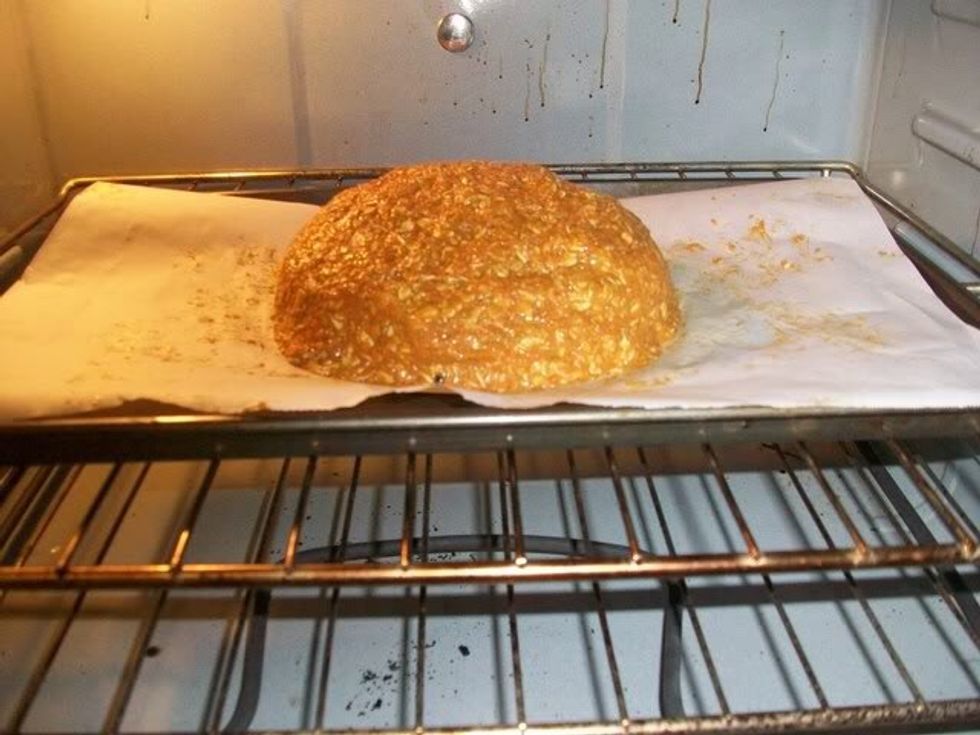 8. Bake in pre-heated oven at 350 degrees for about 20 minutes +/- a few. The cake should be dark golden brown, and slightly firm, but a little "gushy". It should no longer feel wet.
9. Let cool, and then celebrate! Cut up into "slices" or just rip a piece out, lol, don't give it to them whole. TADA! Final product with 3 carrot "candles".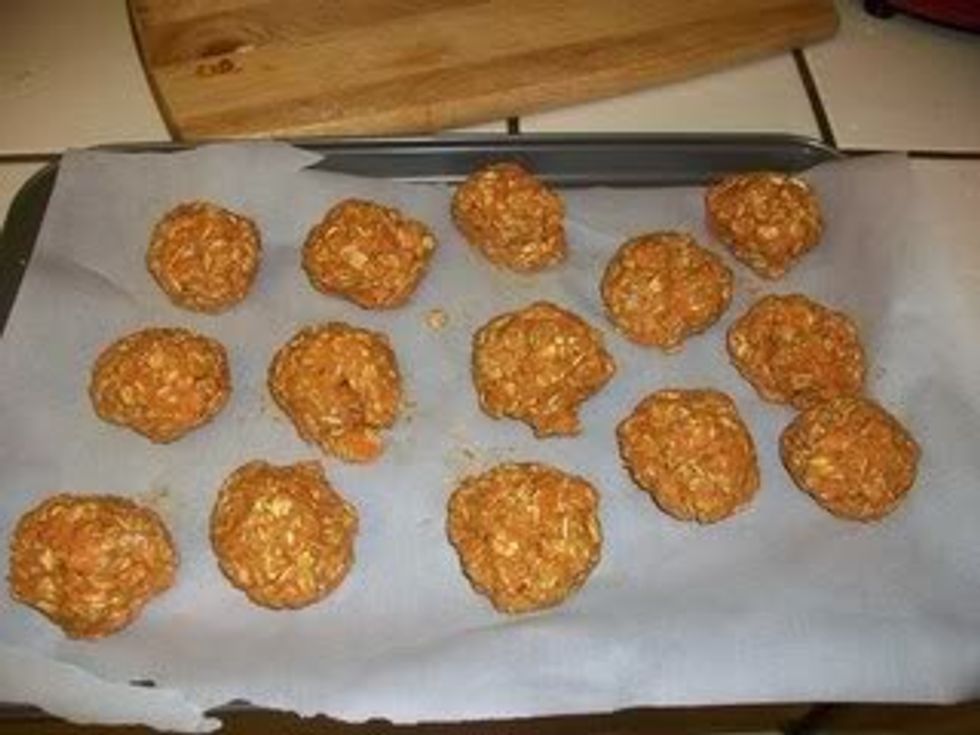 If you have extra dough, you can make cookies with the rest. :) (Bake for 10 minutes)
6.0 Large carrots
3.0c Dry Oats (quaker oats is fine)
2.0c Flour
3.0Tbsp Sugar
1/2c Molasses
1/4c Water
2.0 Apples
2 large bowls
Spatula
Measuring cups
Cookie sheet
Parchment paper (optinal, but makes things easier)