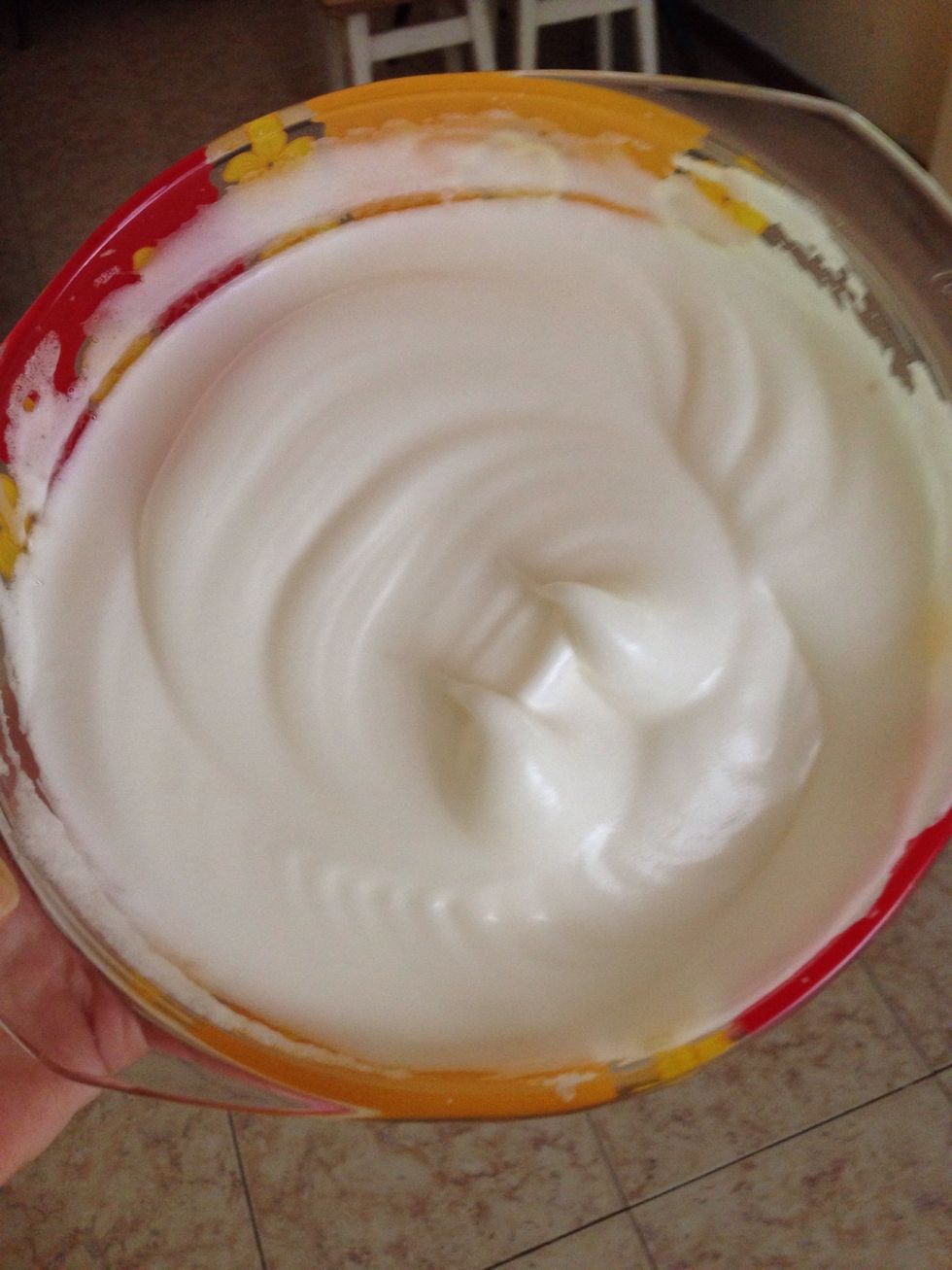 First separate the whites and beat with half cup of sugar until stiff and firm. Set them aside( 7 egg whites)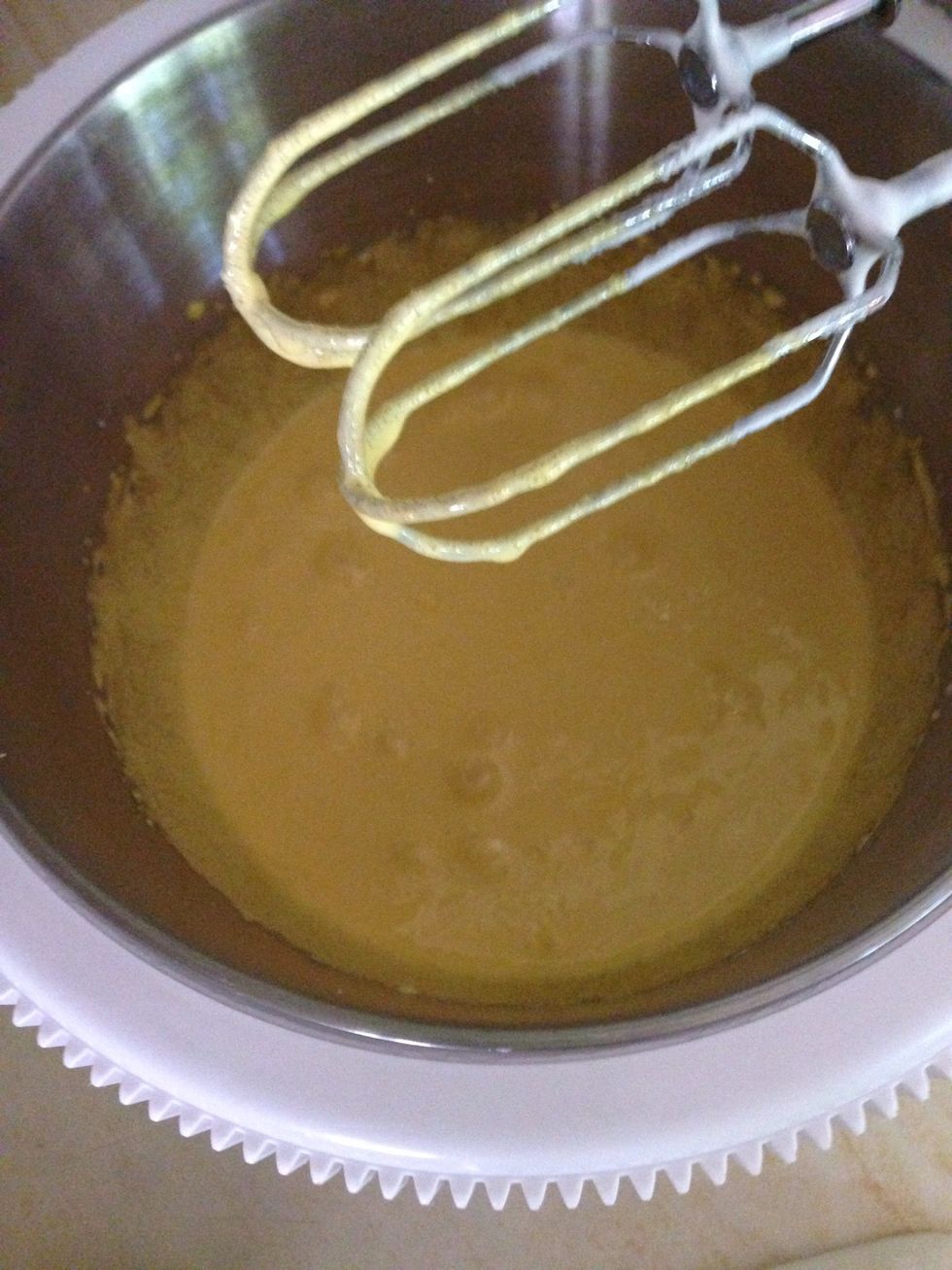 In a separate bowl mix the yolks the remaining sugar until pale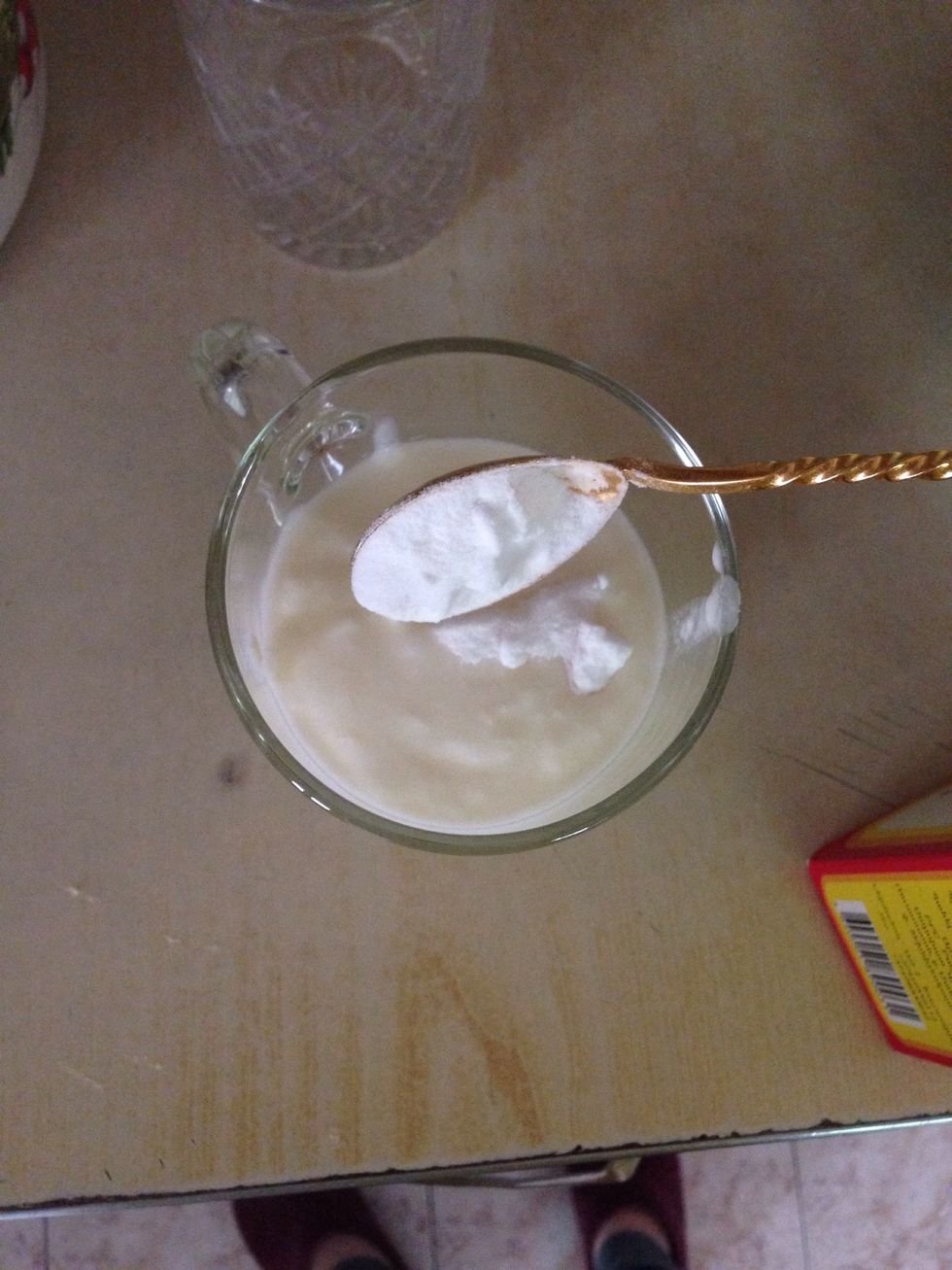 Mix the cream with the soda( while mixing it should start to bubble and get doubled in size)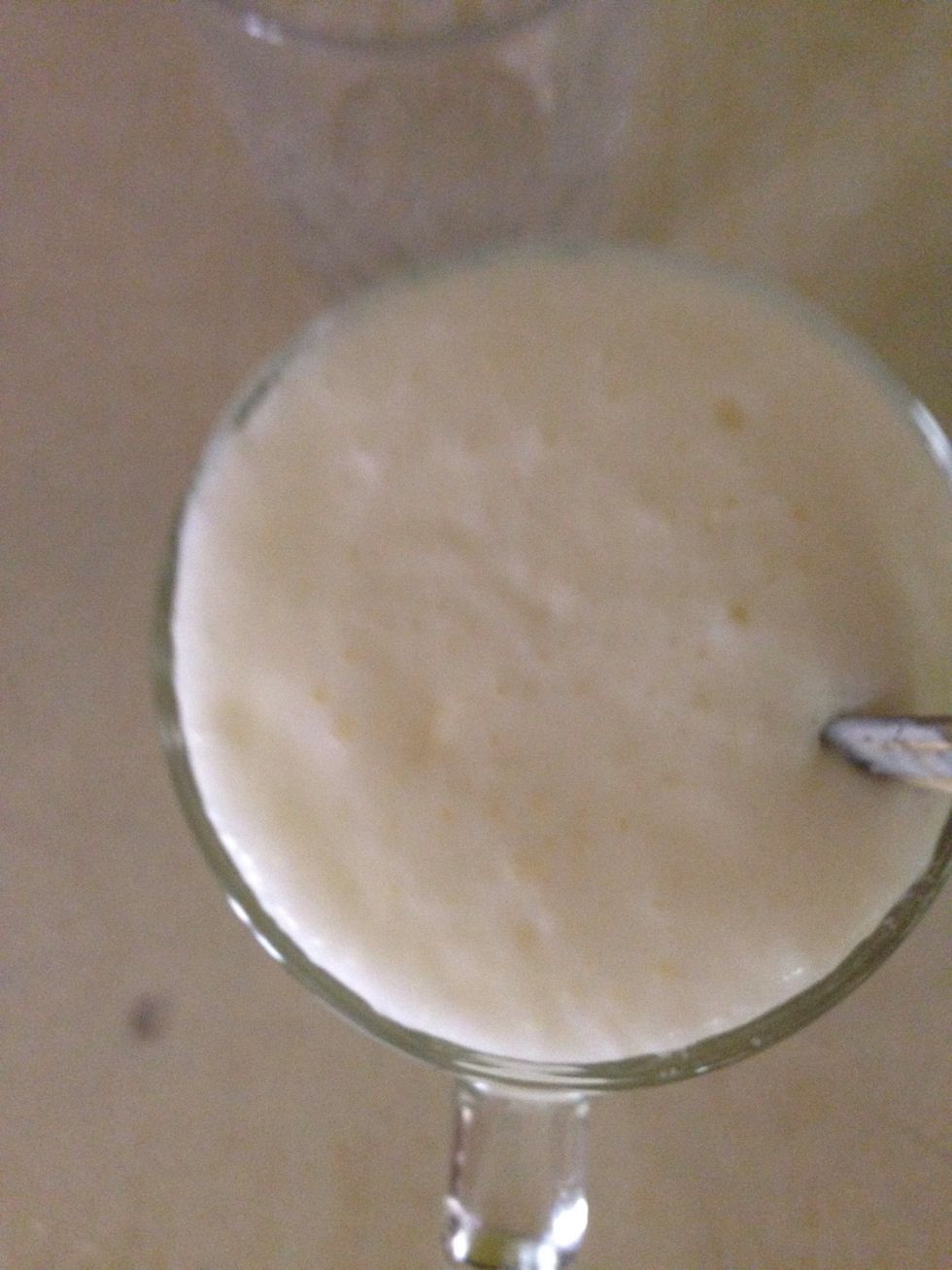 Like this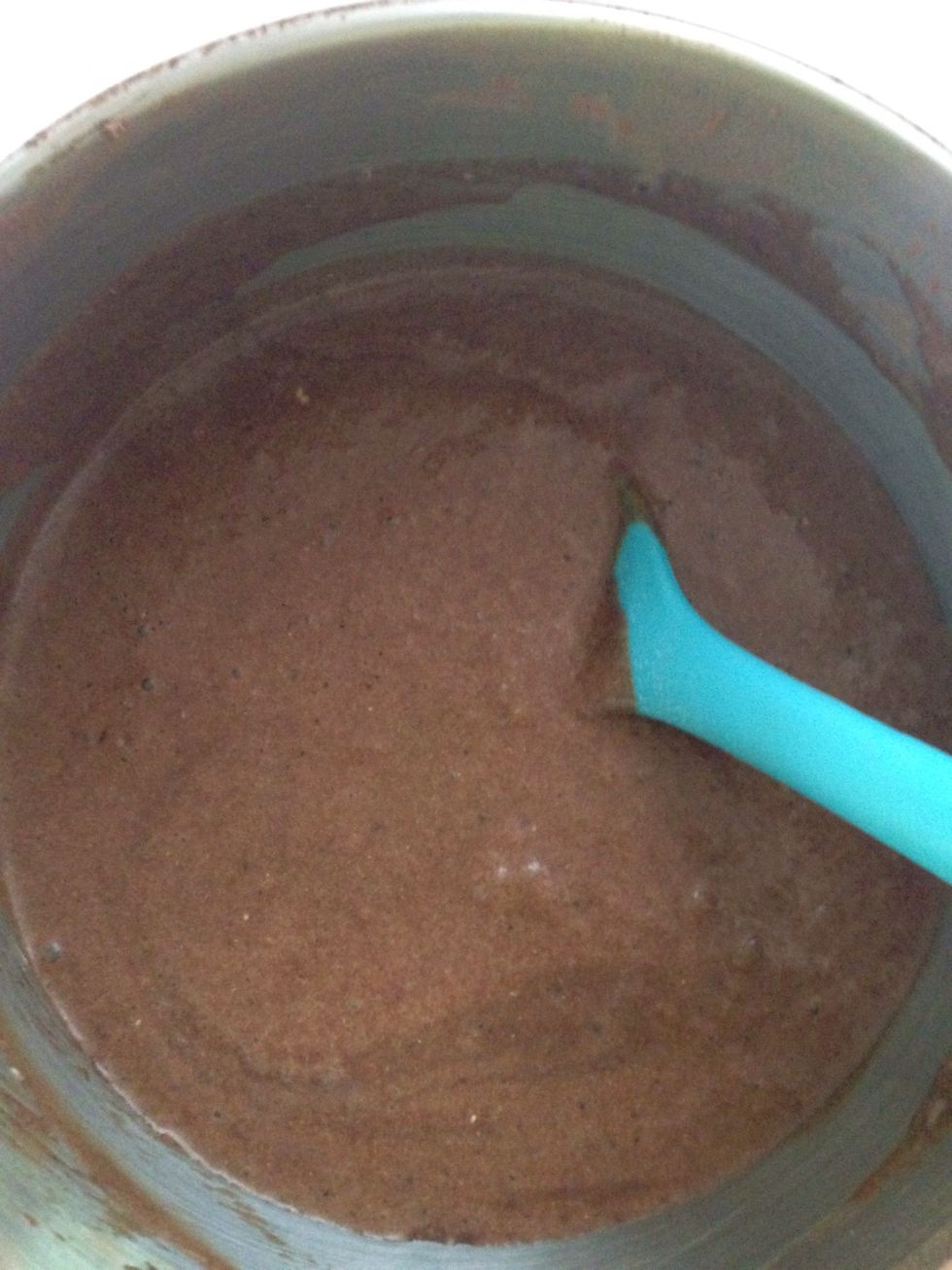 Add to the batter and mix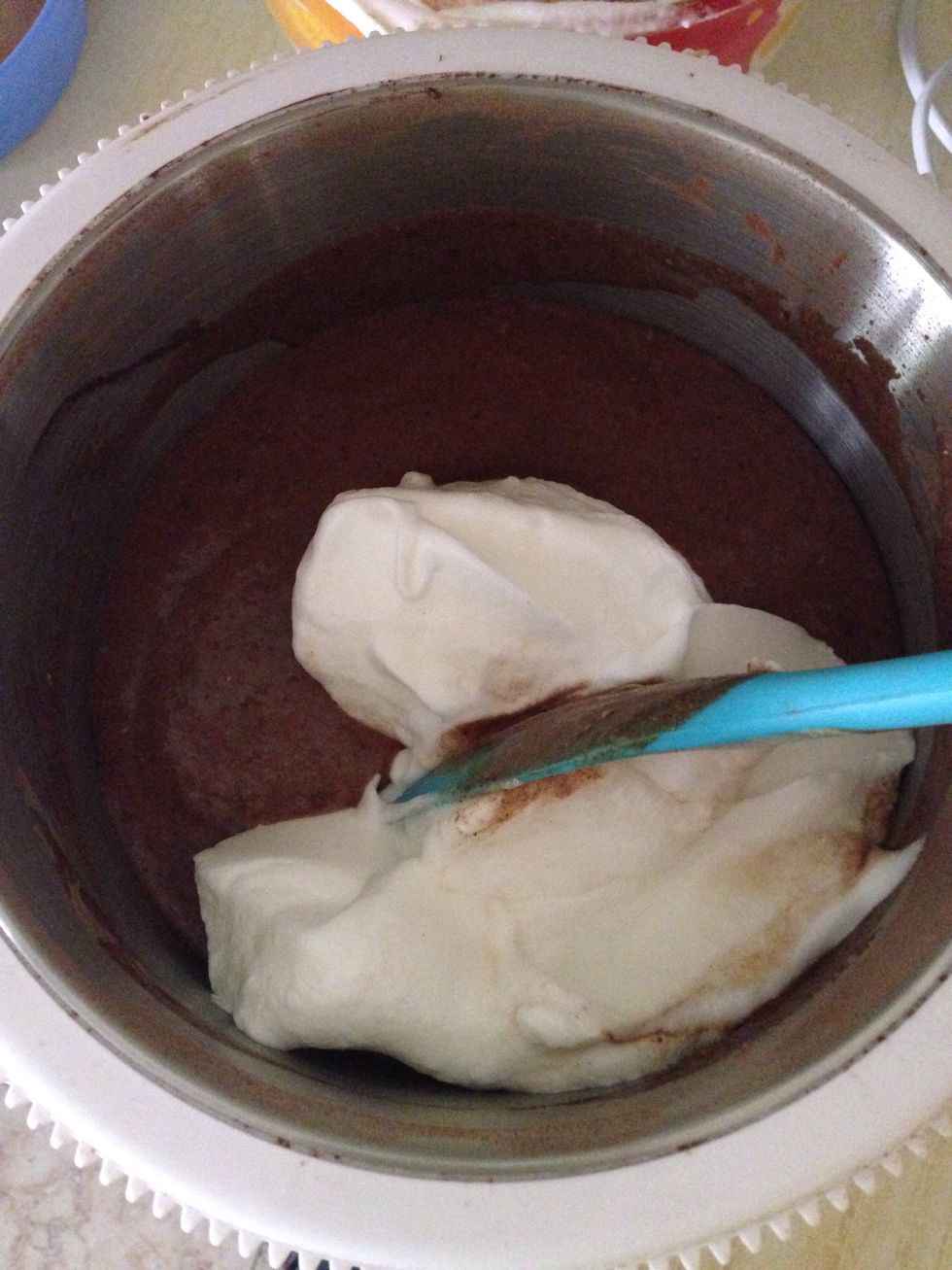 Now add the whites and the sifted flour alternating with each other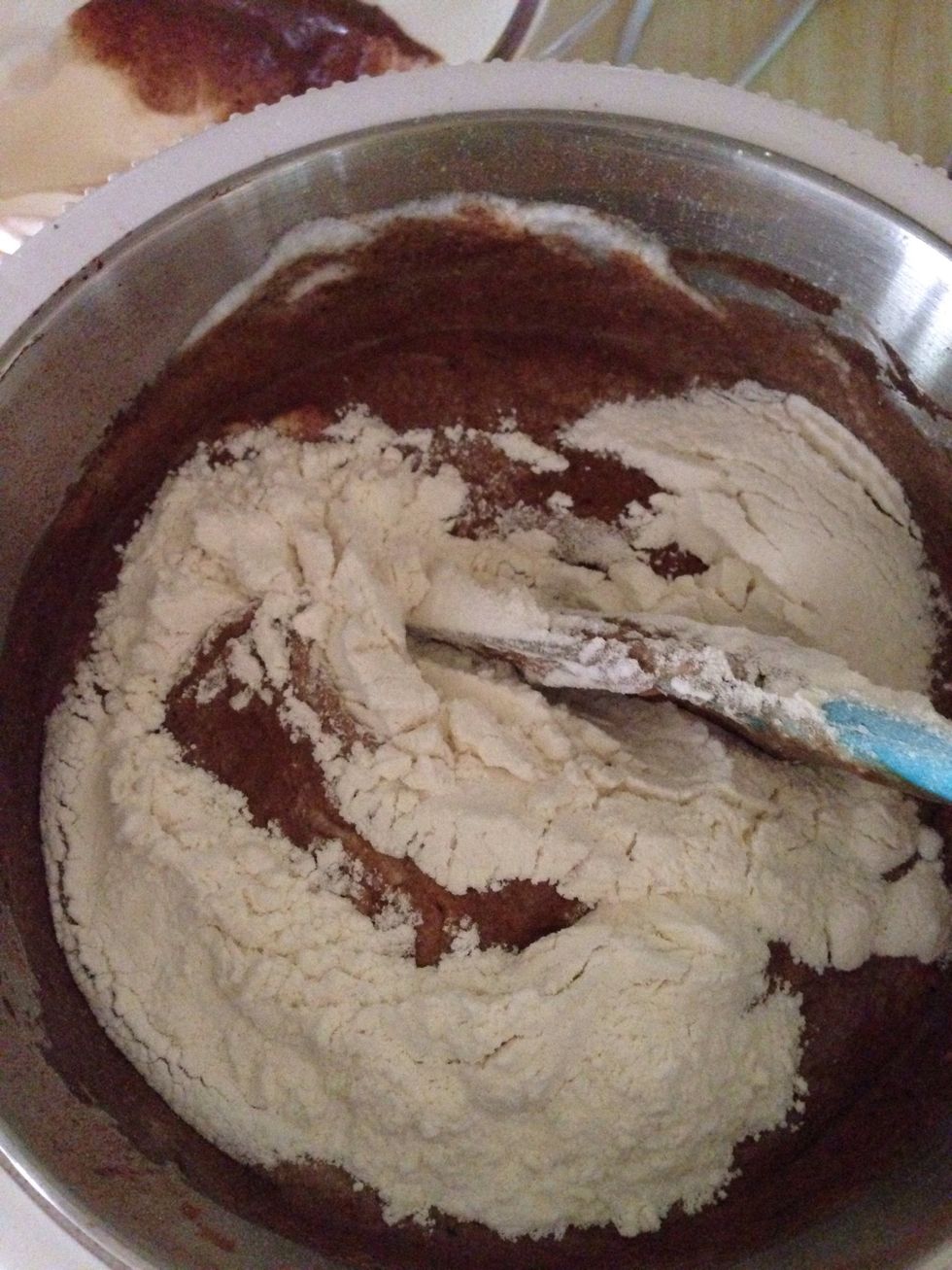 Be careful not to over mix it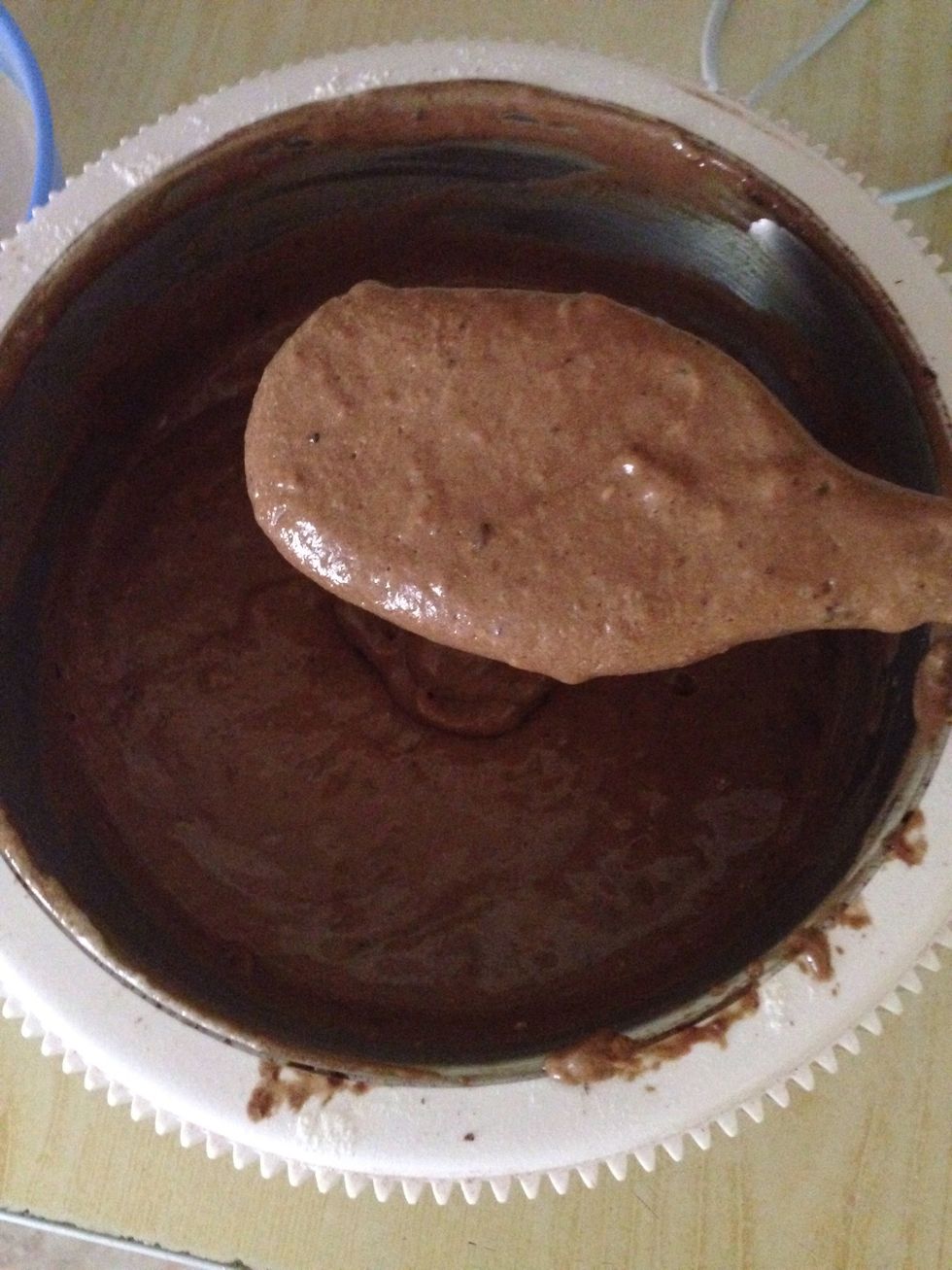 You should end up with fluffy and bubbly batter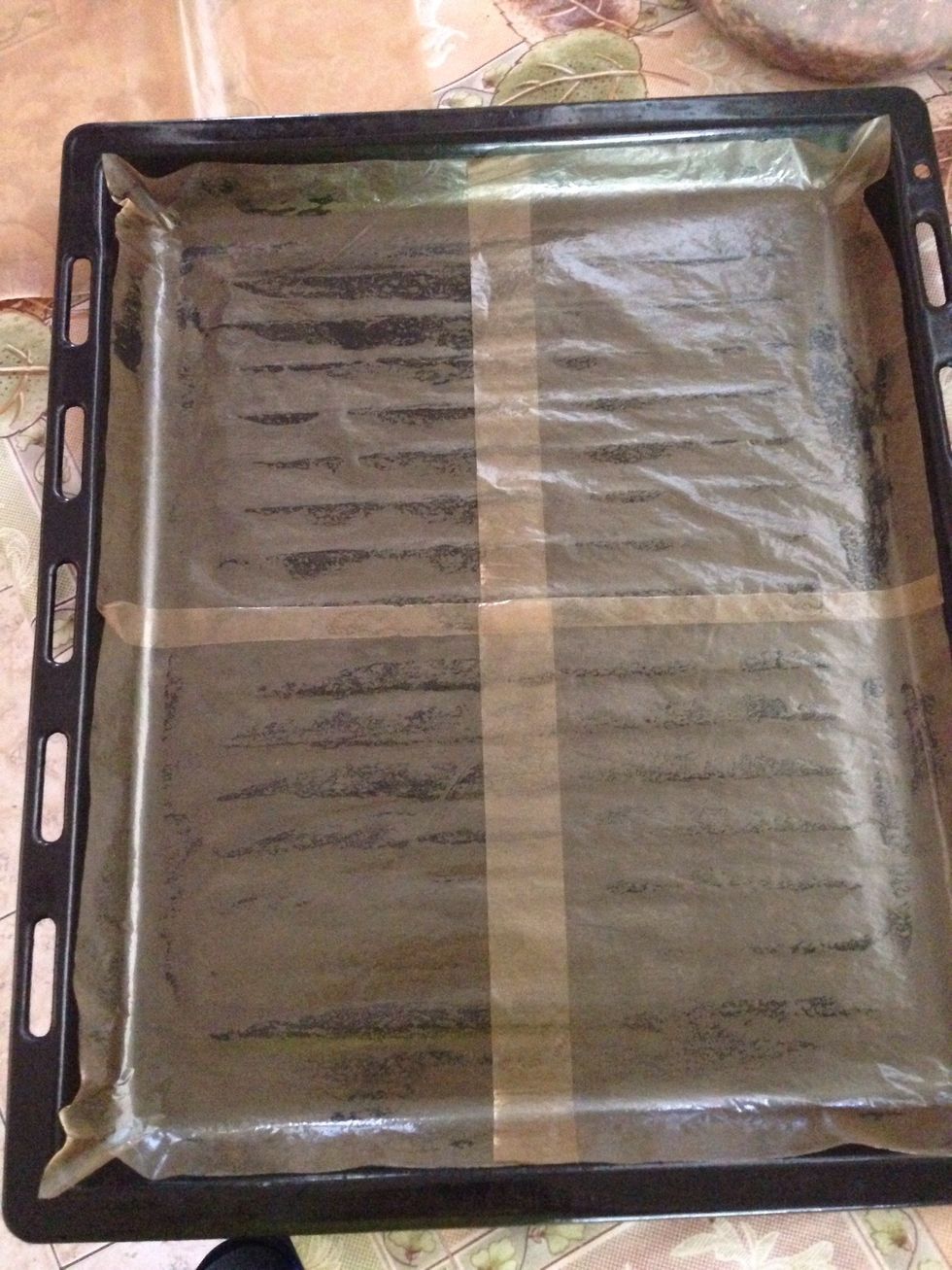 Take a large baking sheet, line with parchment paper, grease with oil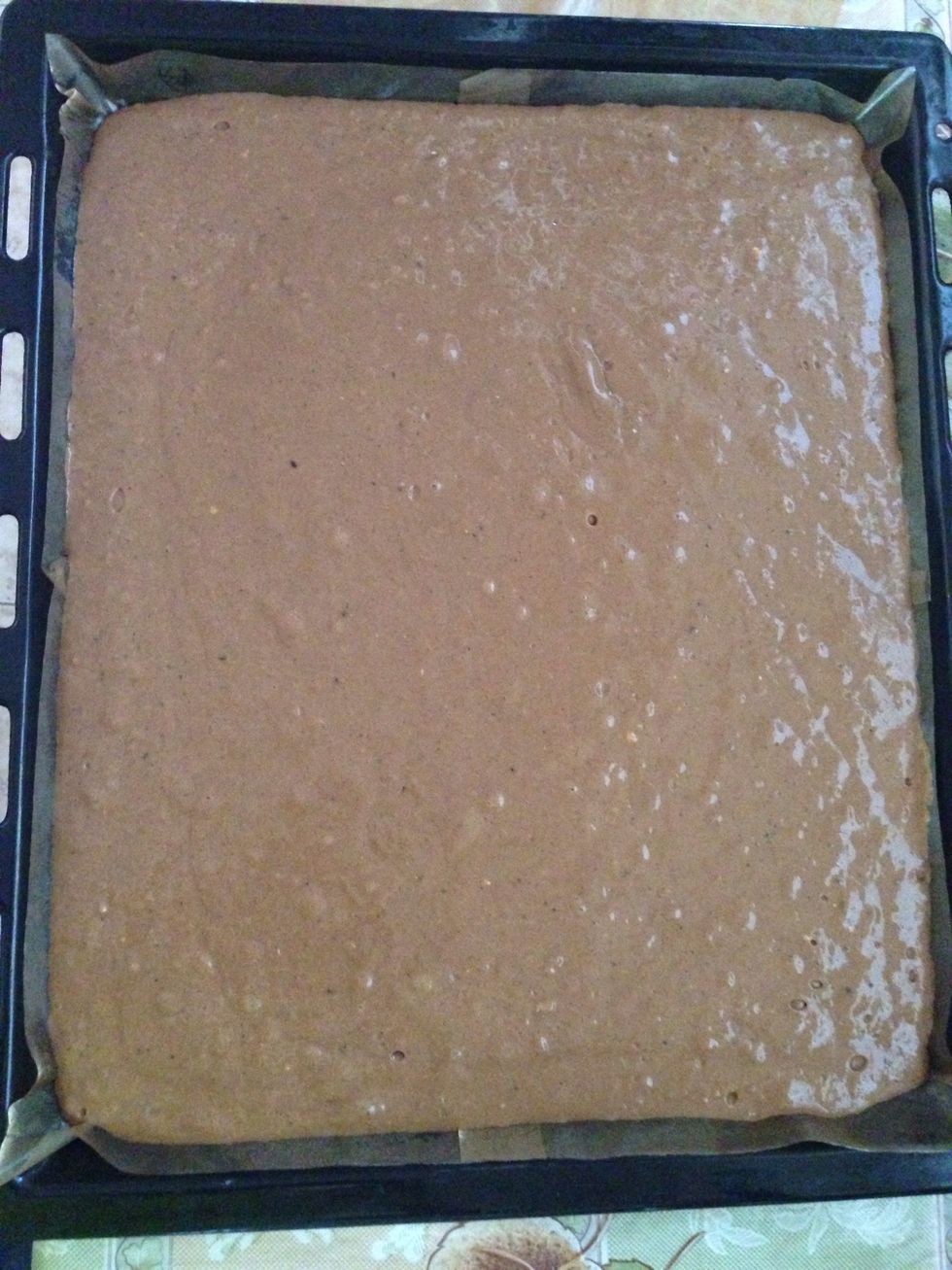 Pour the batter and take to the preheated oven 360F for about 30minutes.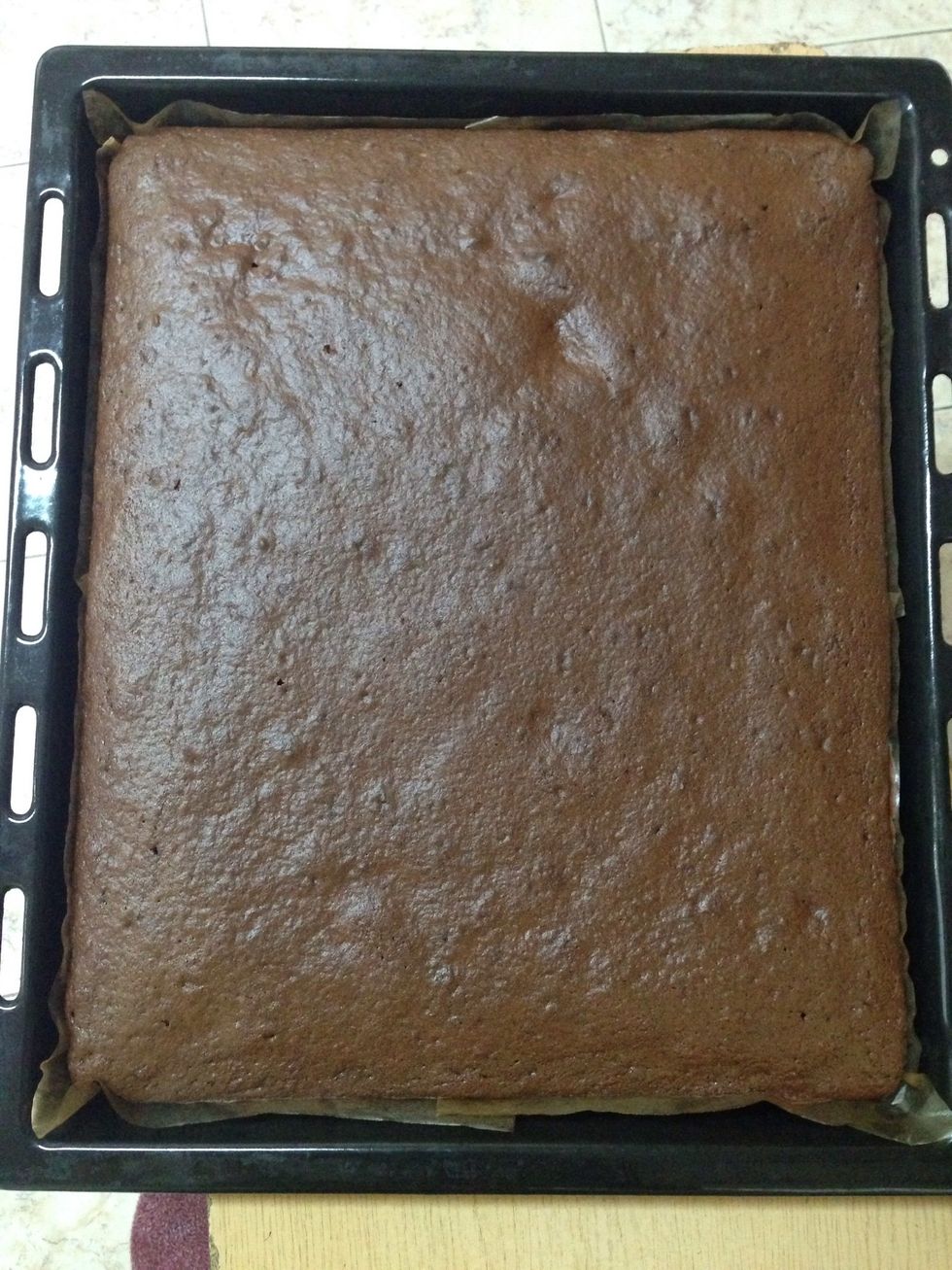 Check the readiness with a toothpick. If it comes out clean the cake is baked😊😊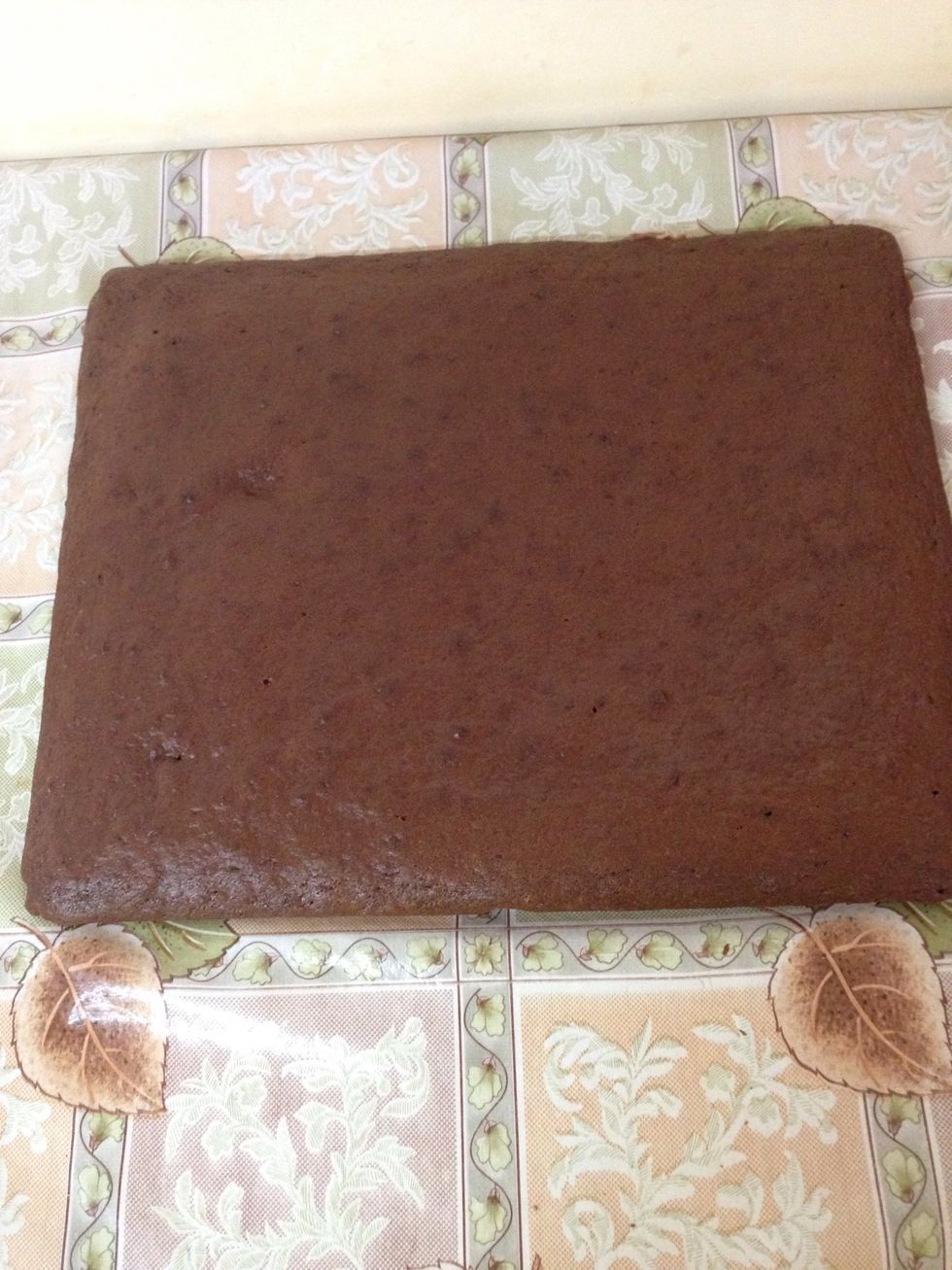 Release from paper and leave to rest and cool completely.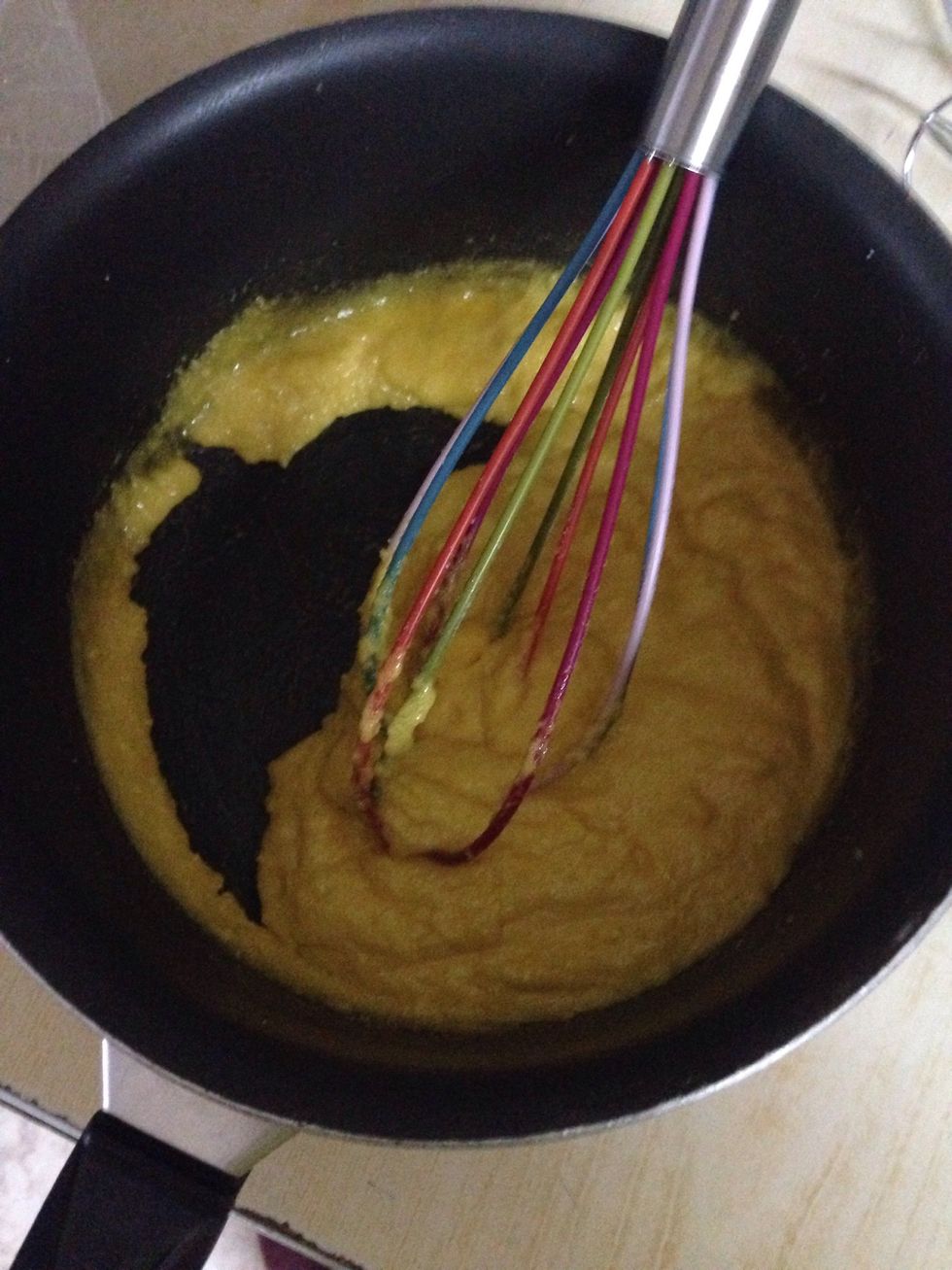 For the custard mix the egg yolks with the sugar until no lumps.
Add the milk ant starch, put into the medium heat and bring to the boiling. Do not stop whisking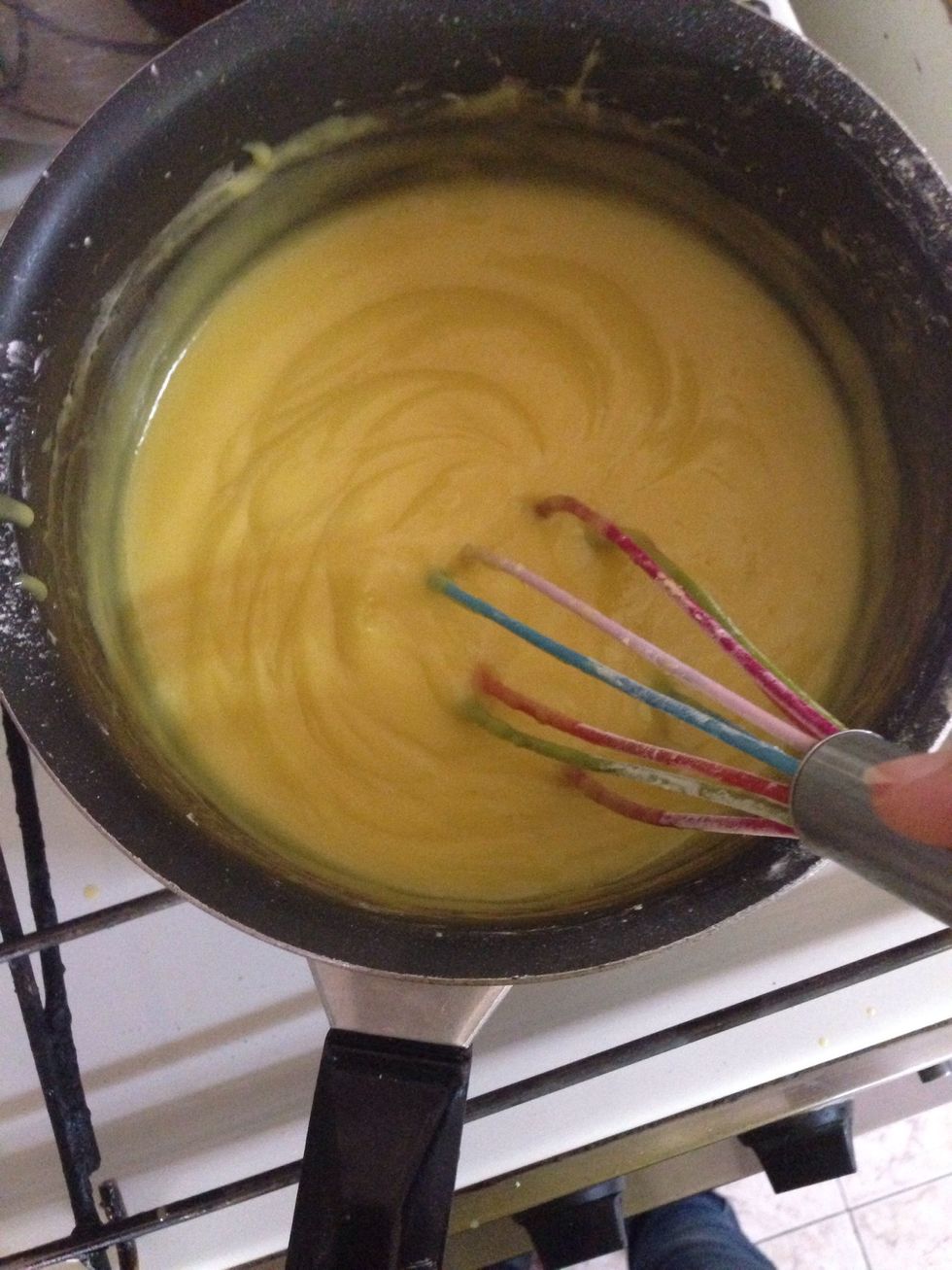 As far as it comes to the boil and starts to thicken take off the heat and leave to cool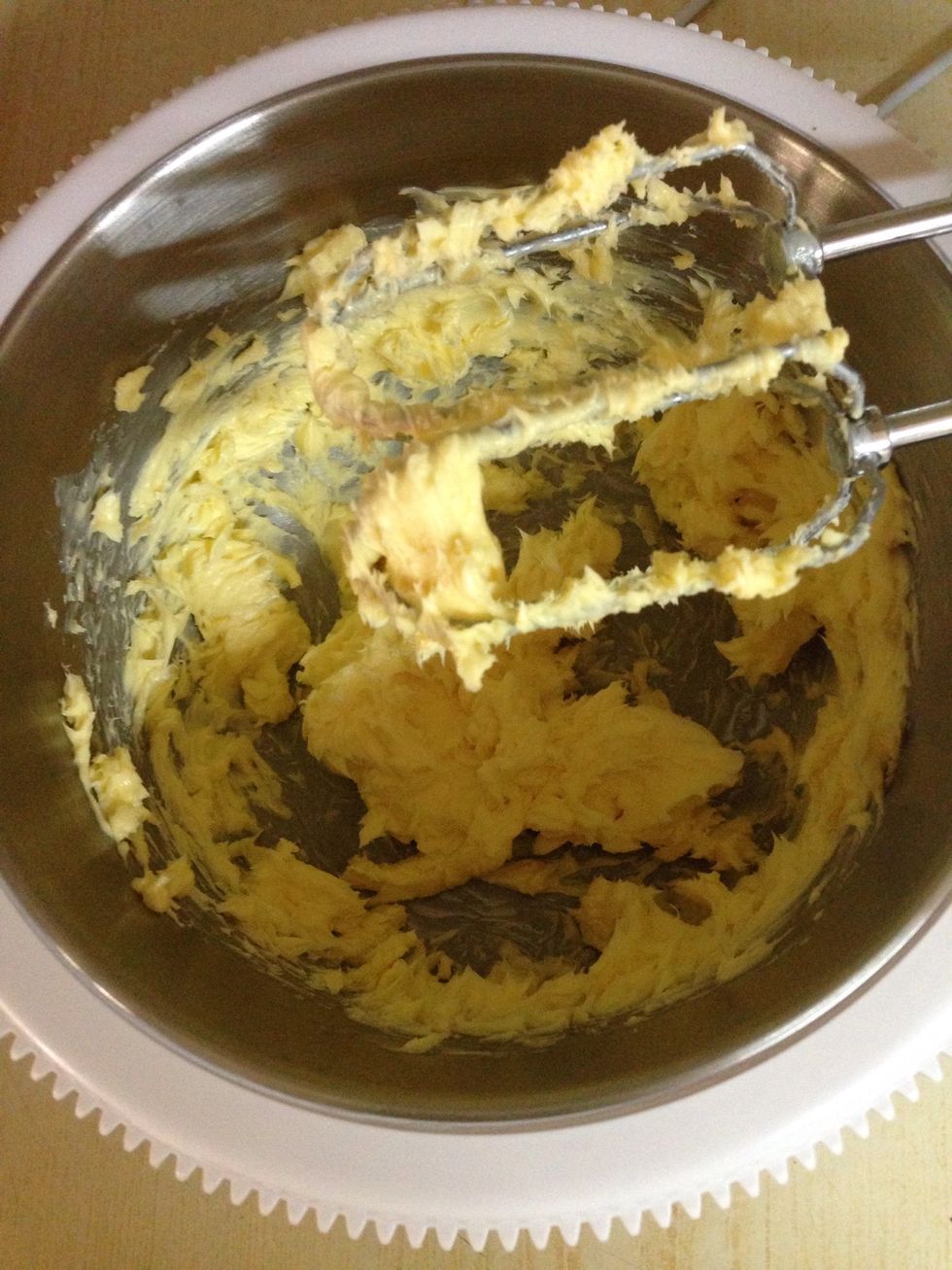 After cooling down mix room temp butter until pale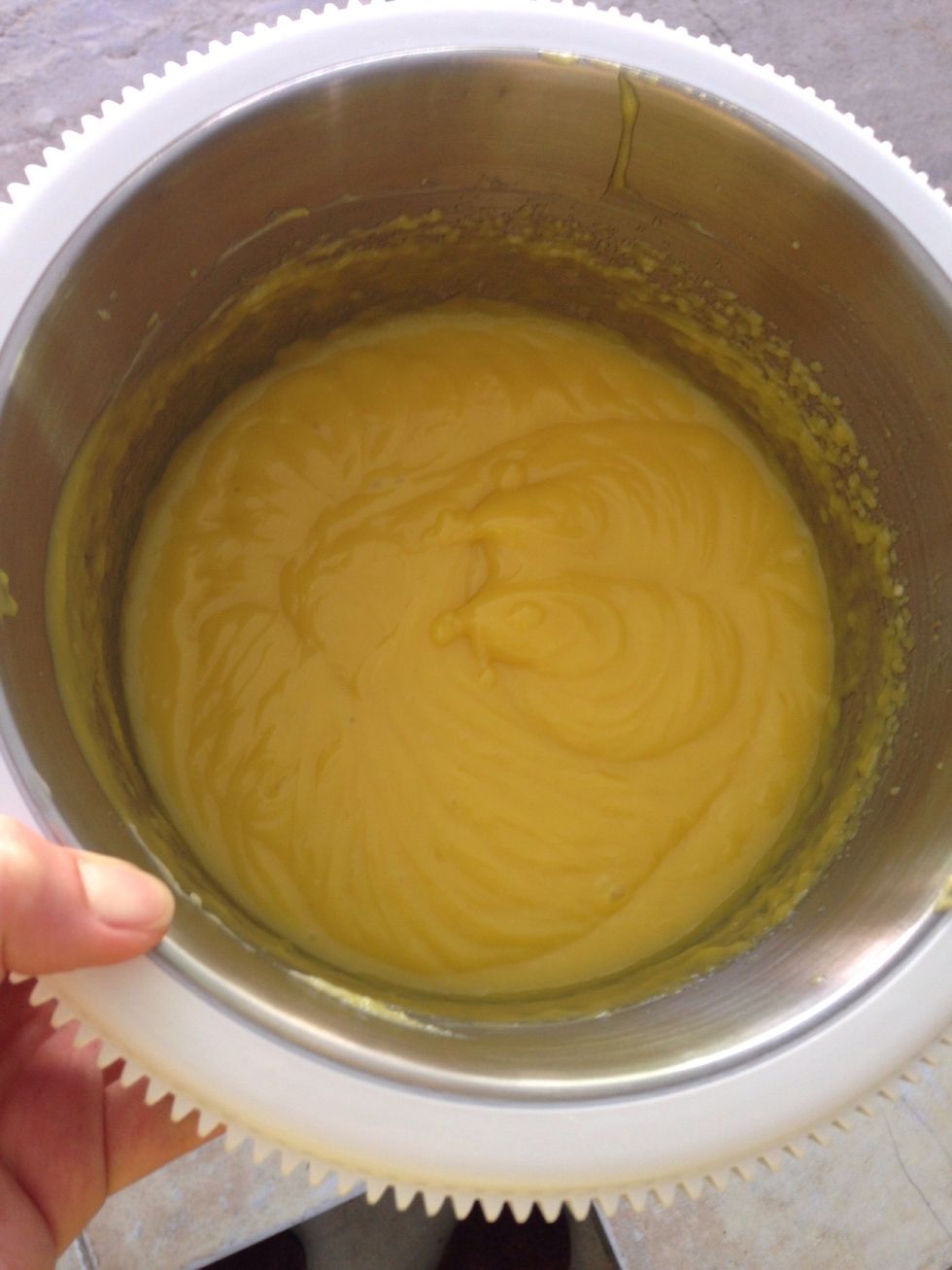 Gradually add the cooled cream and mix very well.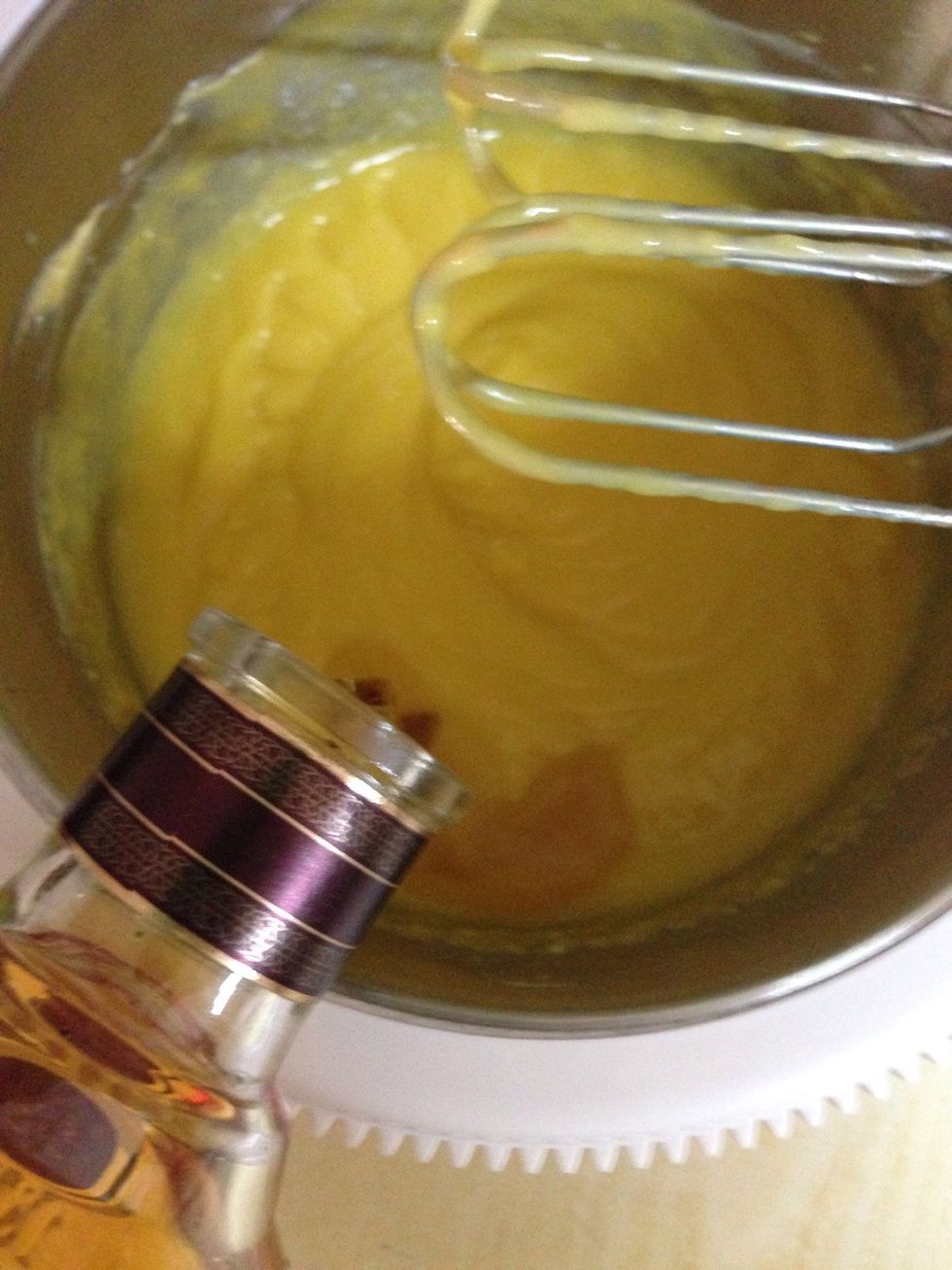 This part is optional but I like to add a little bit of a good quality brandy into my custard. Alcohol makes it more aromatic and tasty...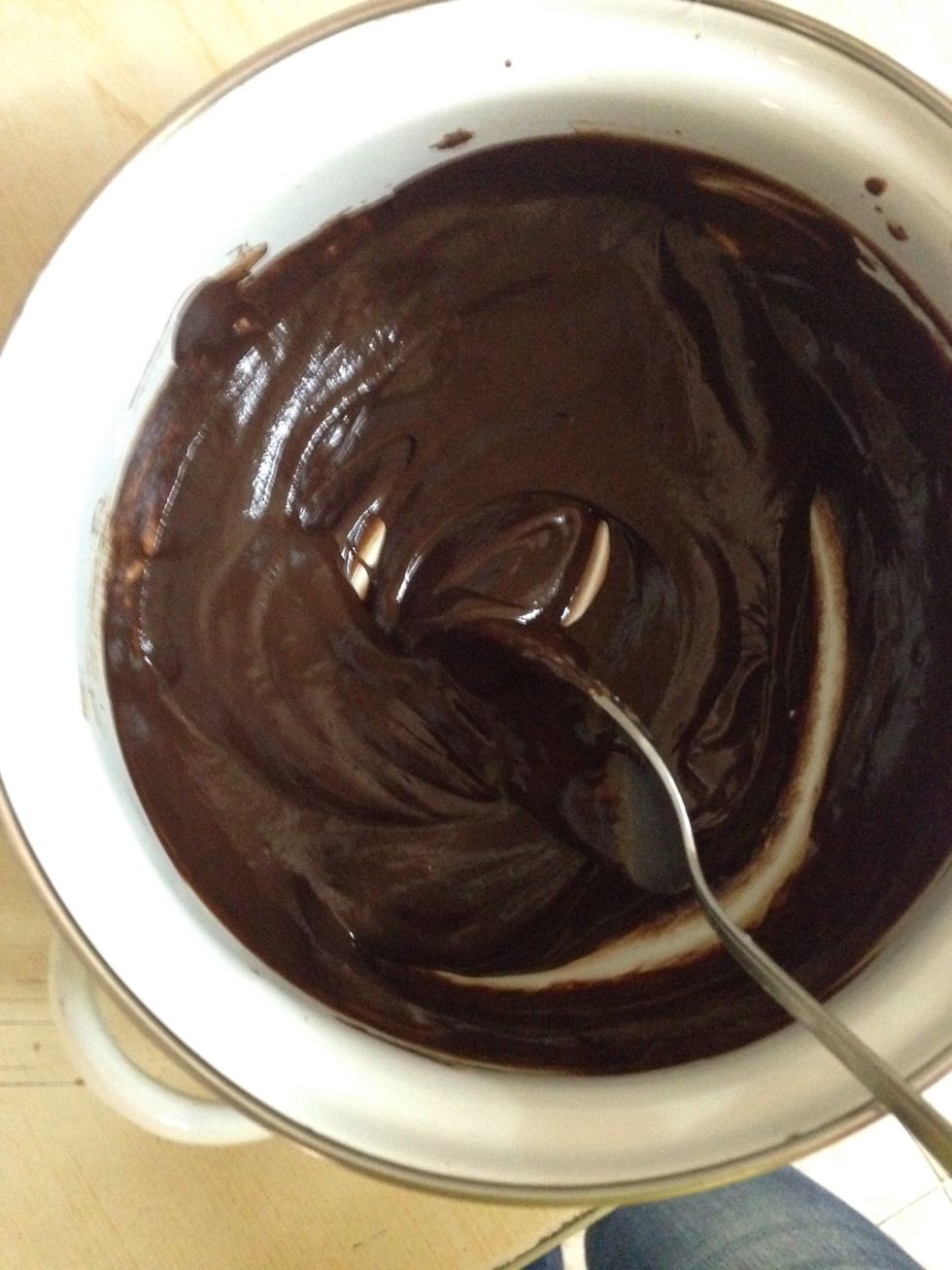 For the glaze melt the chocolate and milk over a very low heat. Then take of the heat, add the butter, sugar, and cocoa powder.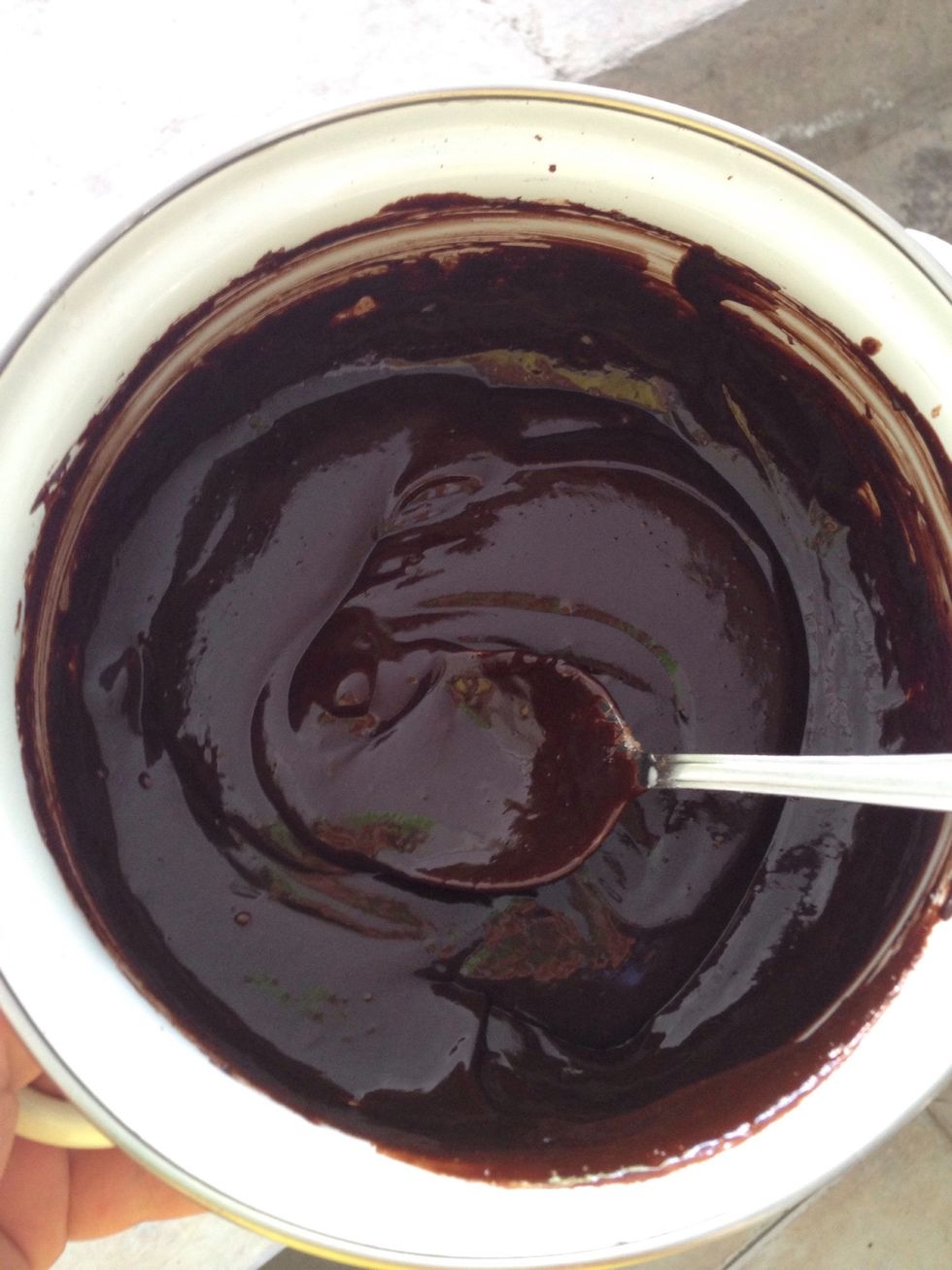 Mix until the butter melts and the sugar dissolves. It should be shiny like this⭐️⭐️⭐️✨✨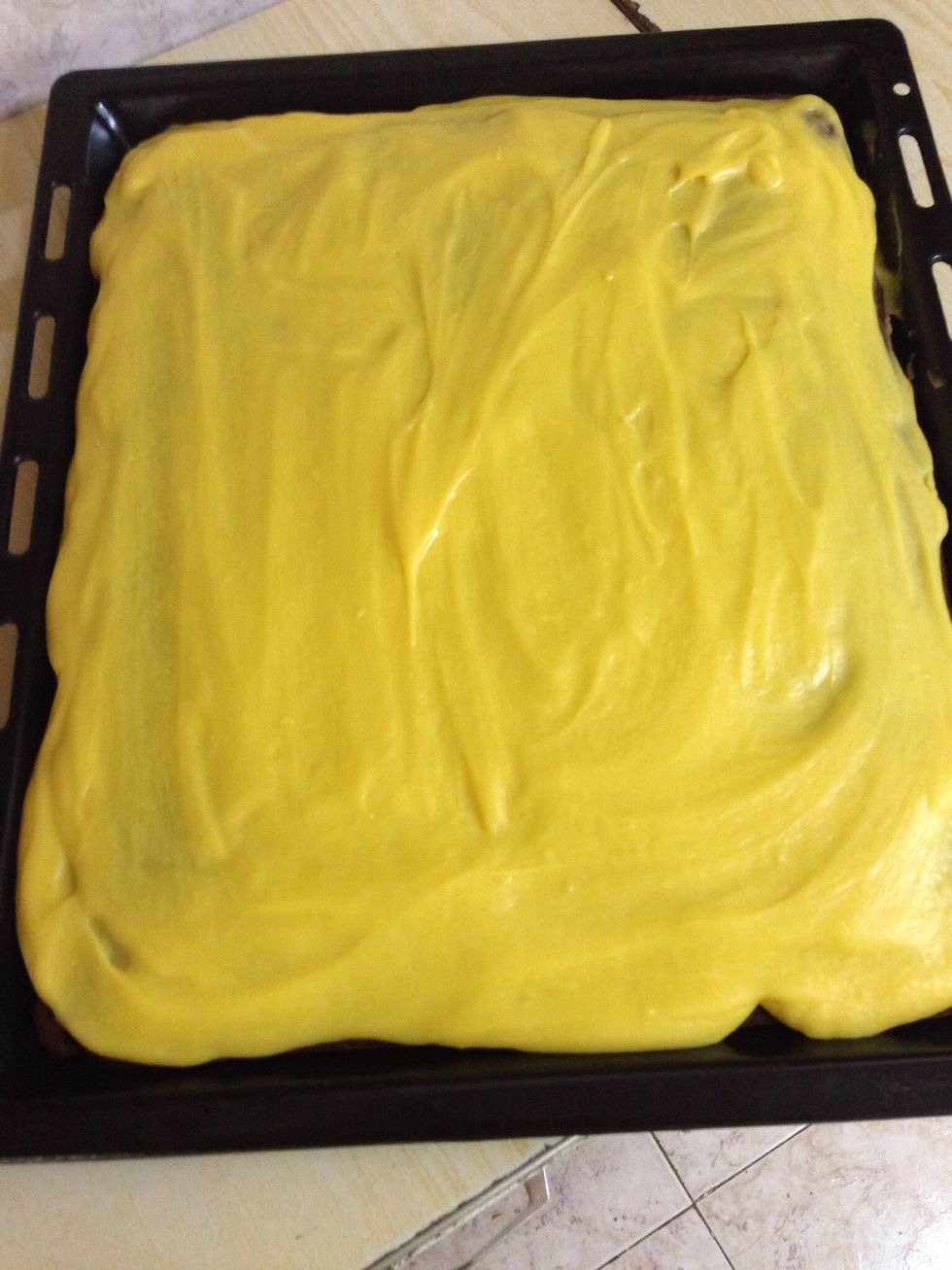 Now as the sponge has cooled completely, spread the cream over the top and take to fridge to set a little bit.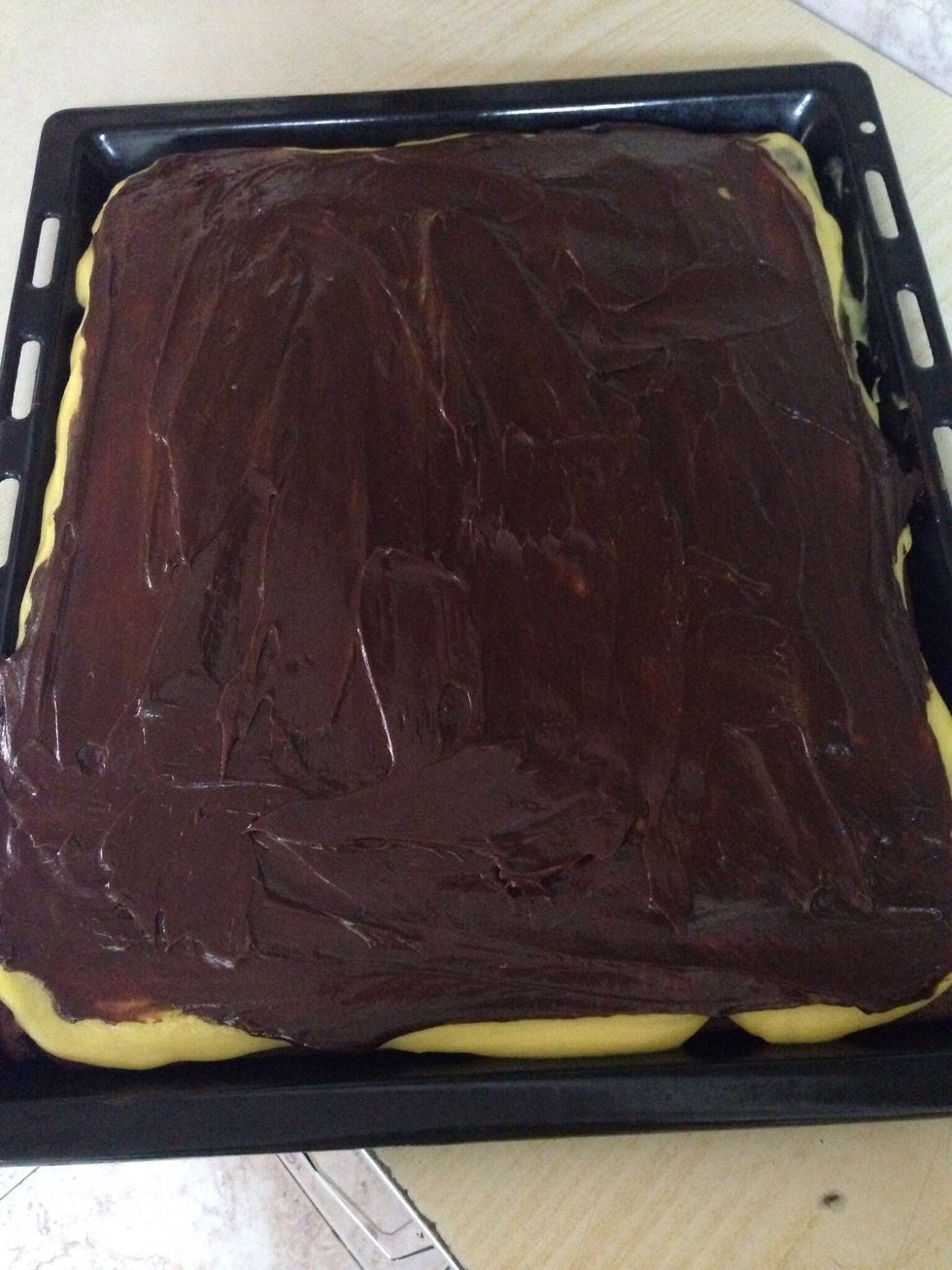 Then spread the glaze over the top of the whole cake and take back to the fridge for 2-3 hours.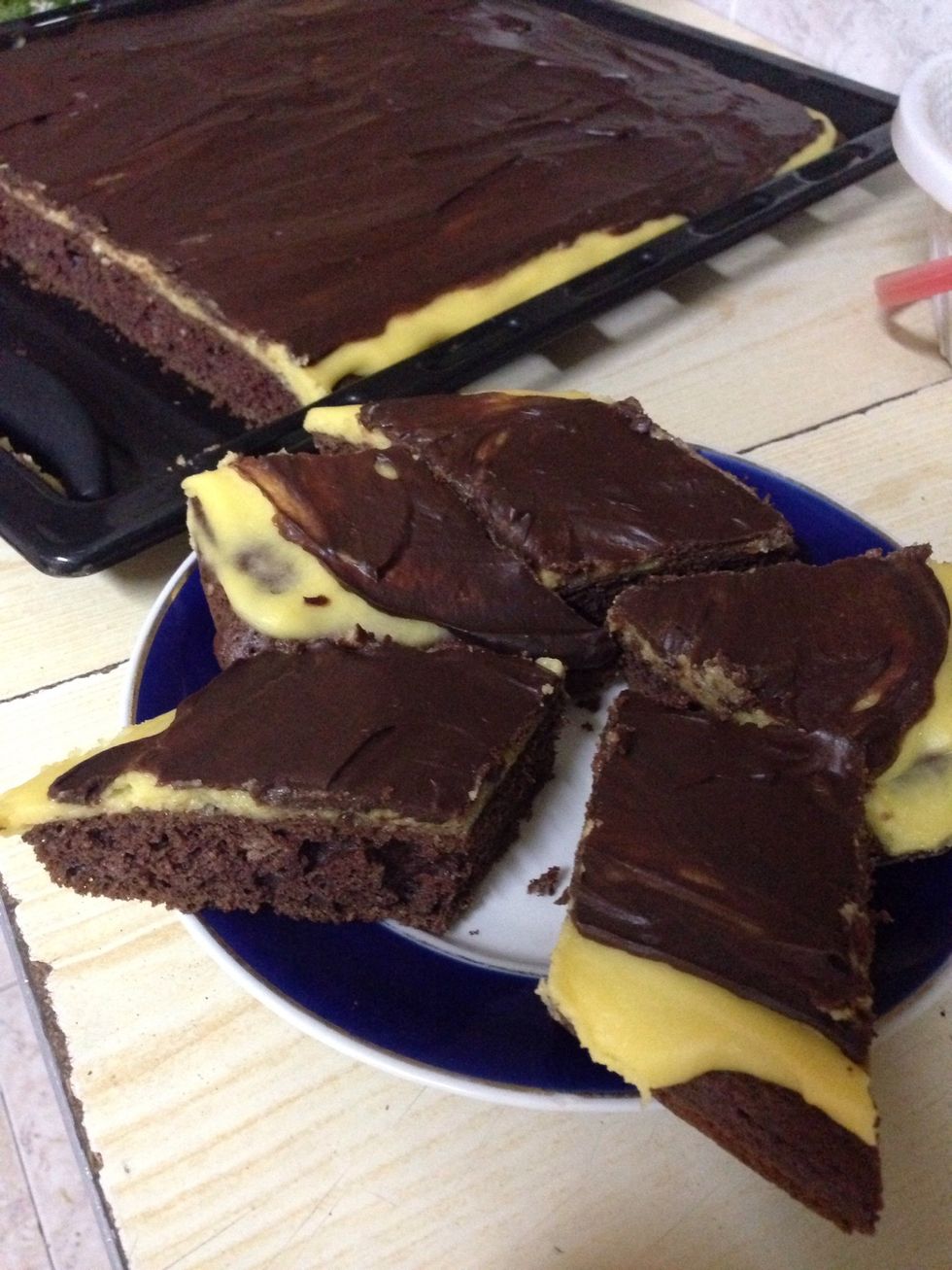 And it's ready. Superdelicious 👍👍👍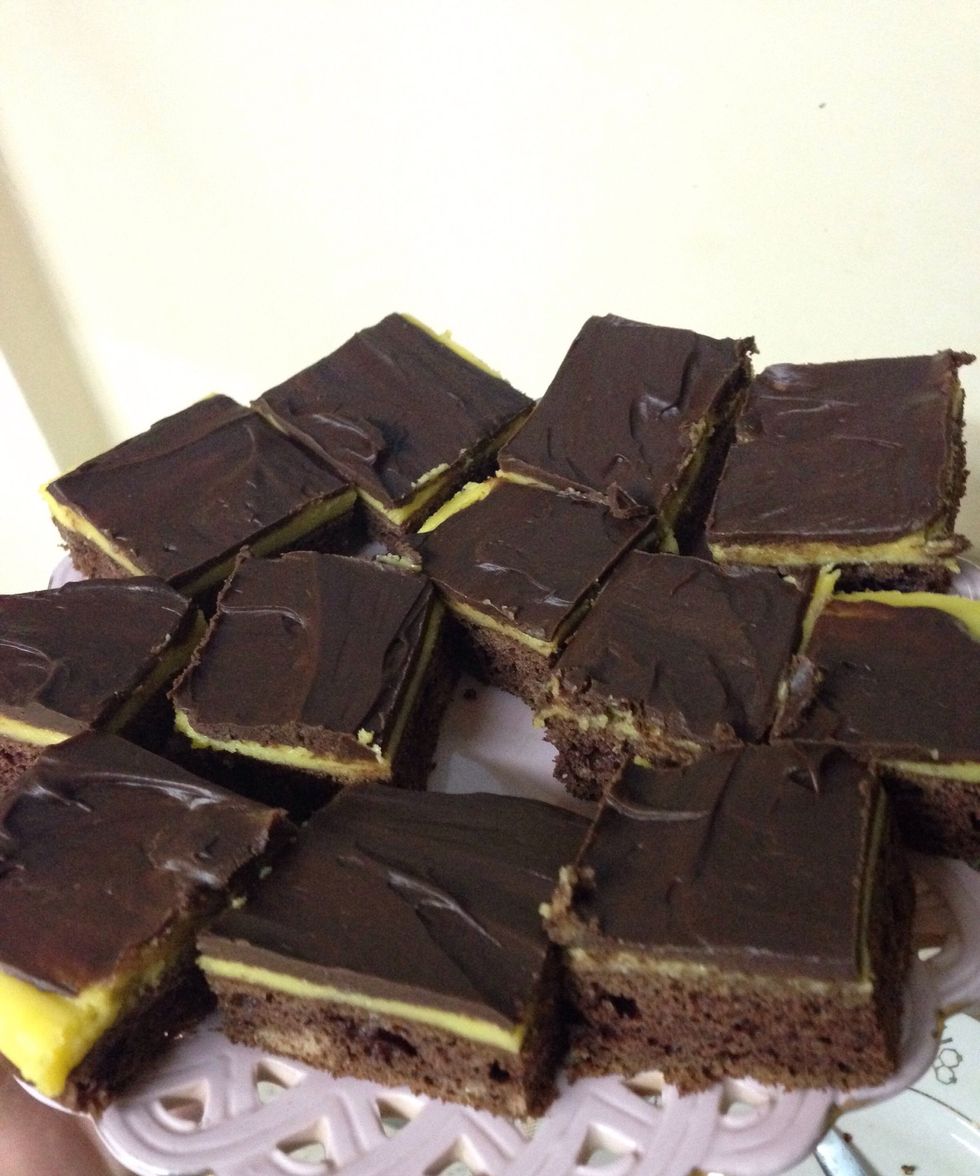 Enjoy it while cold.
Sponge
4.0 Eggs
3.0 Egg whites
1.0c Sugar
2.0c Sour cream
50.0g Butter
1/2tsp Baking soda
3.0Tbsp Cocoa powder
1/2c Flour
Frosting
3.0 Egg yolks
1/2c Milk
1/2c Sugar
1/2Tbsp Corn starch
250.0g Butter
1.0tsp Vanilla
Chocolate glaze
100.0g Dark chocolate
1/4c Milk
50.0g Sugar
50.0g Butter
1.0Tbsp Cocoa powder