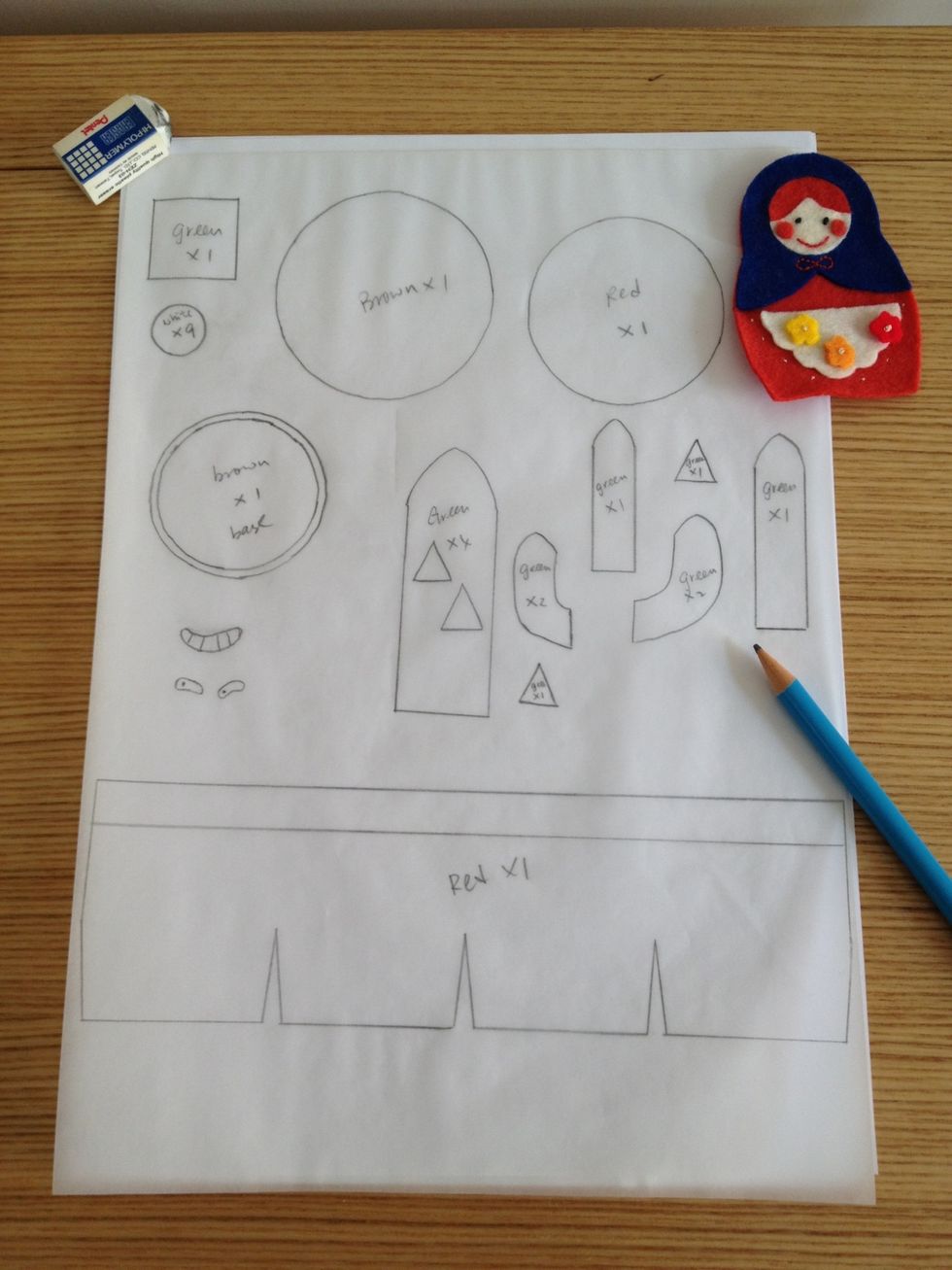 Draw all patterns as shown!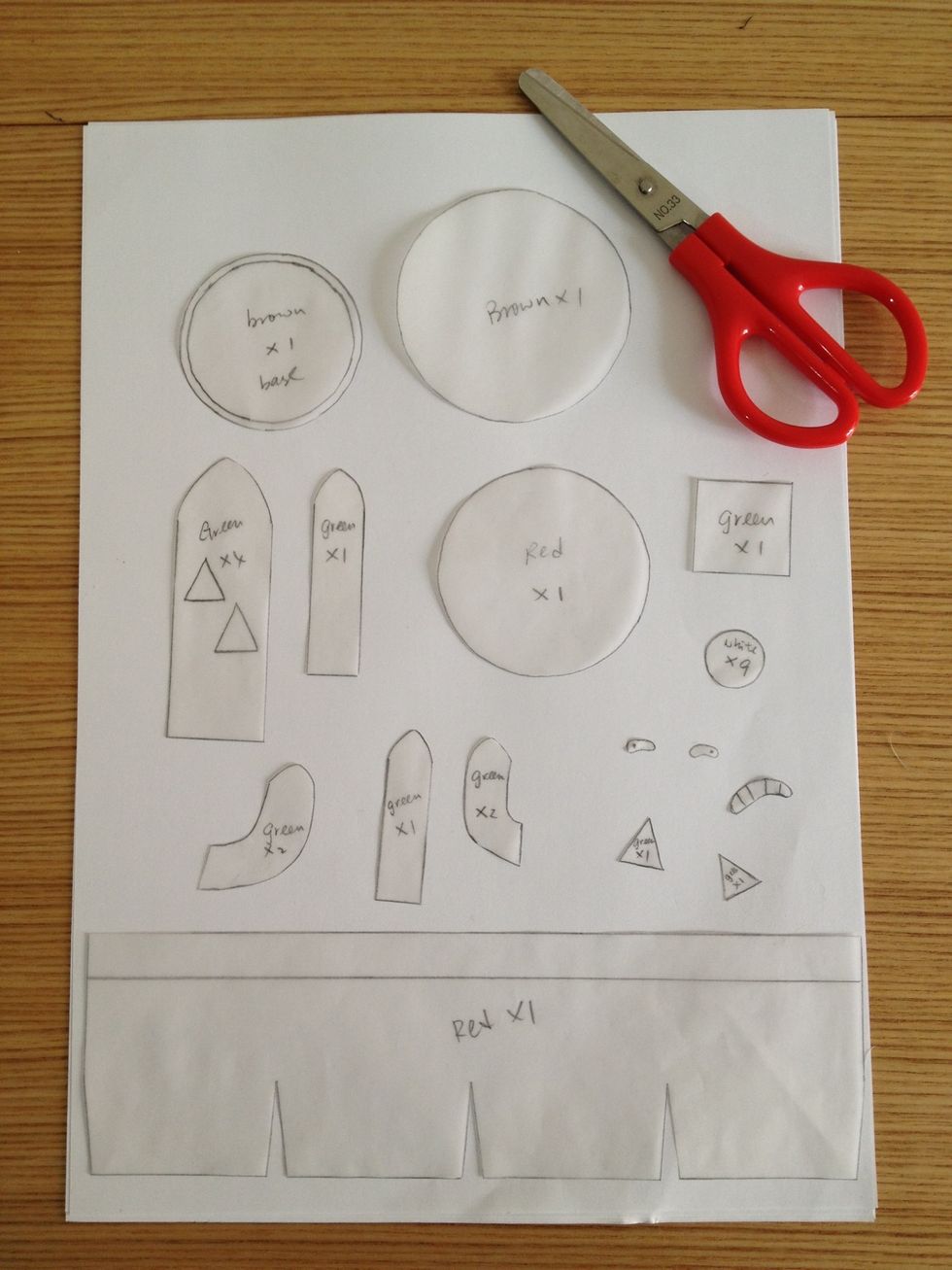 Cut out all patterns.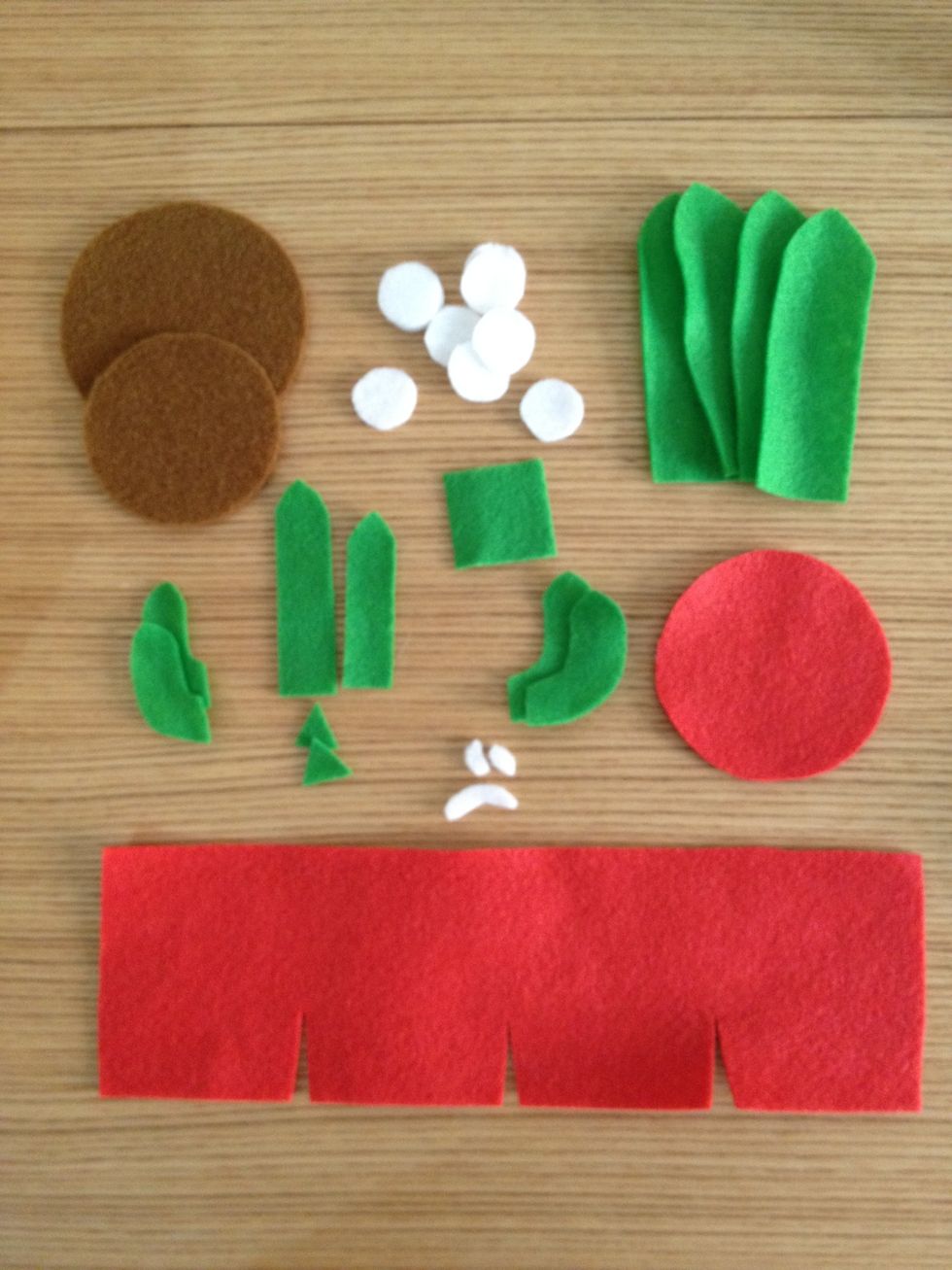 Get all fabric ready! 😉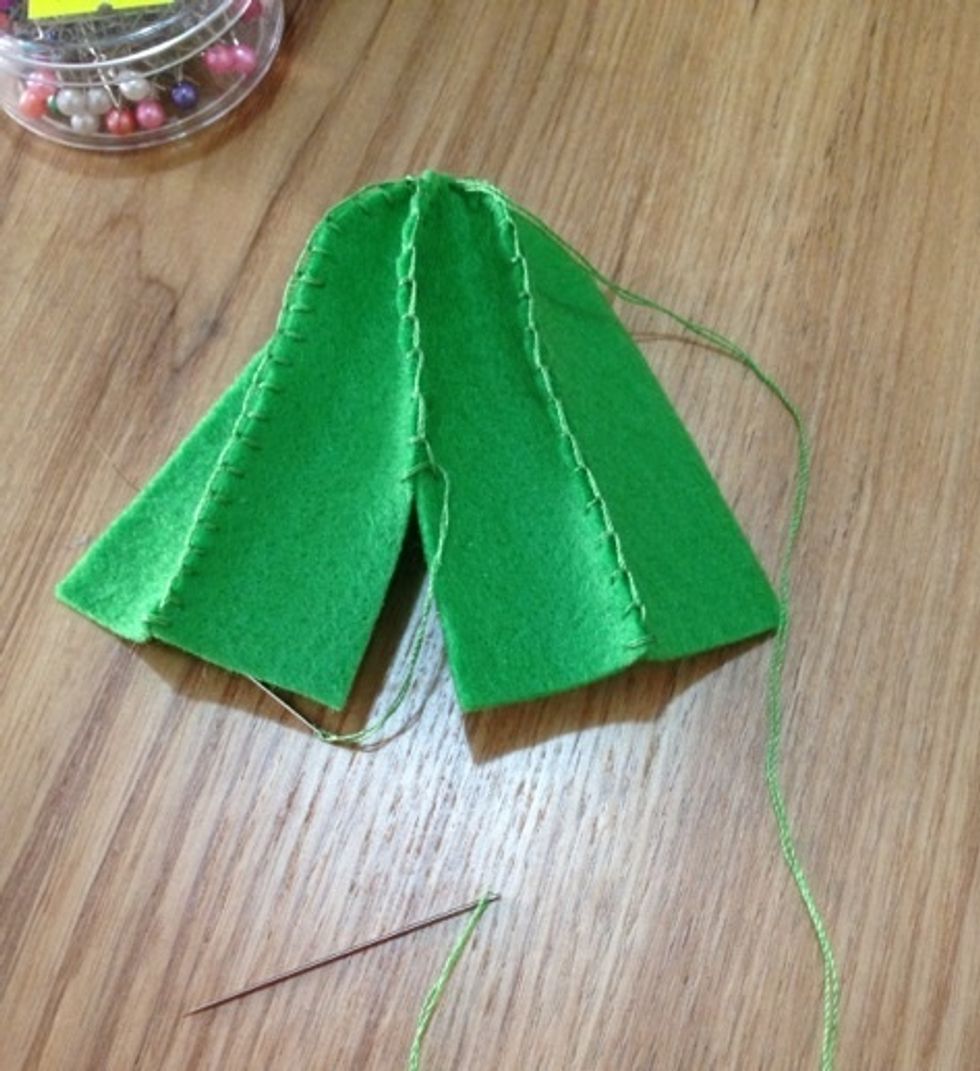 Cactus Body: Sew any two pieces of the body, starting from the bottom to the top, with blanket stitches. Sew the other two pieces up using the same method. Then, put all four pieces together.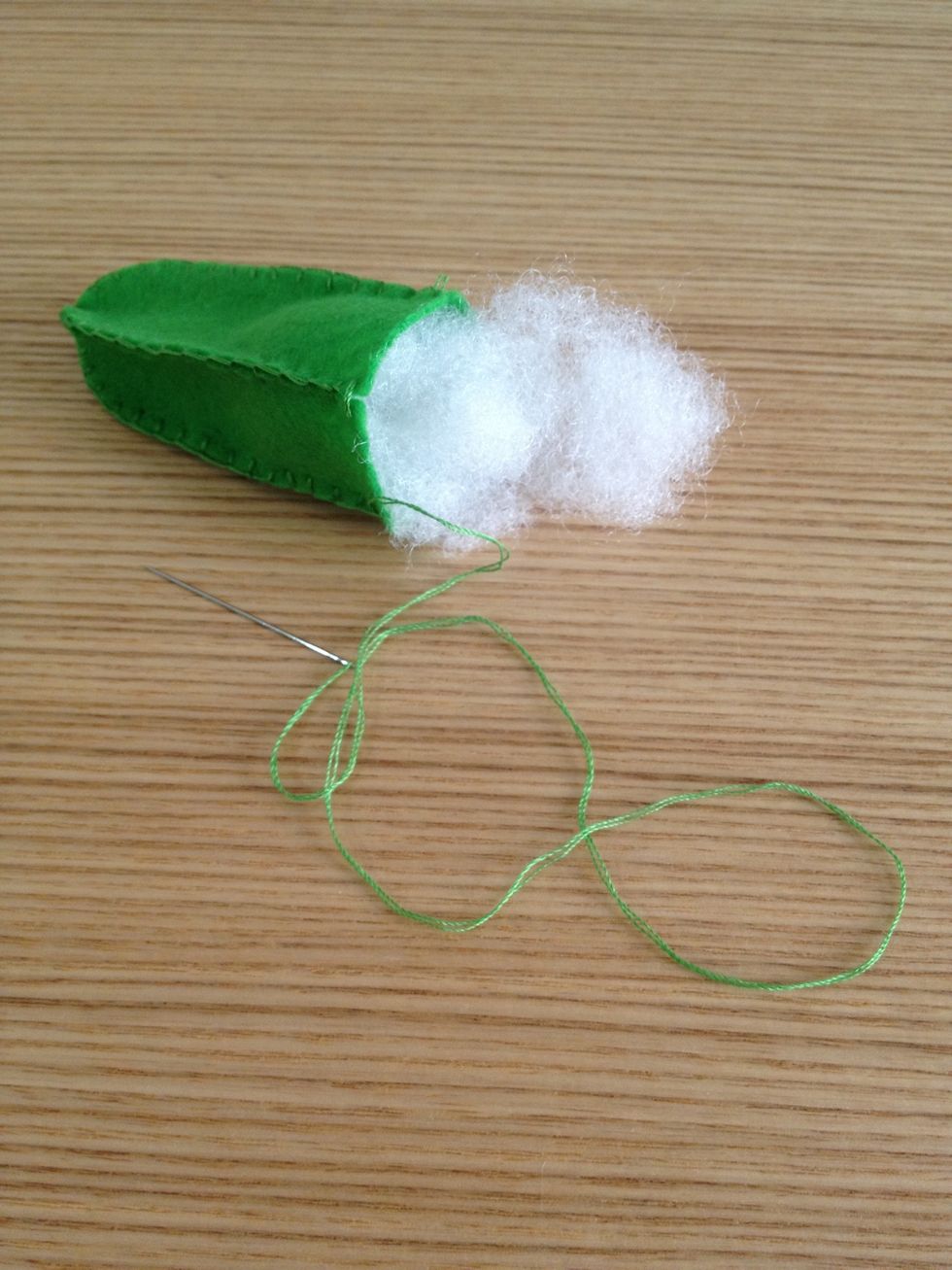 Stuff up the body before closing.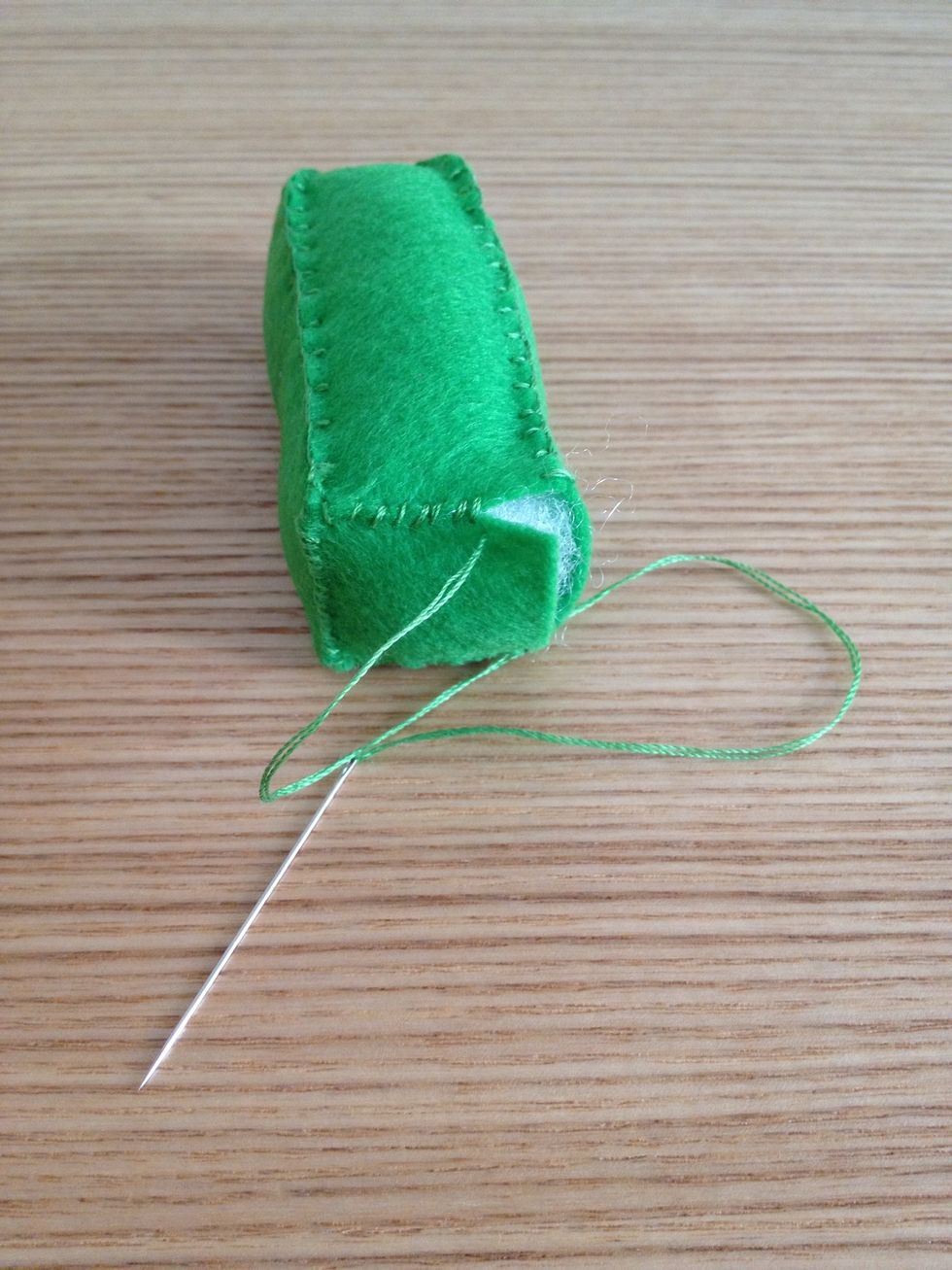 Use overcast stitches to close up the body.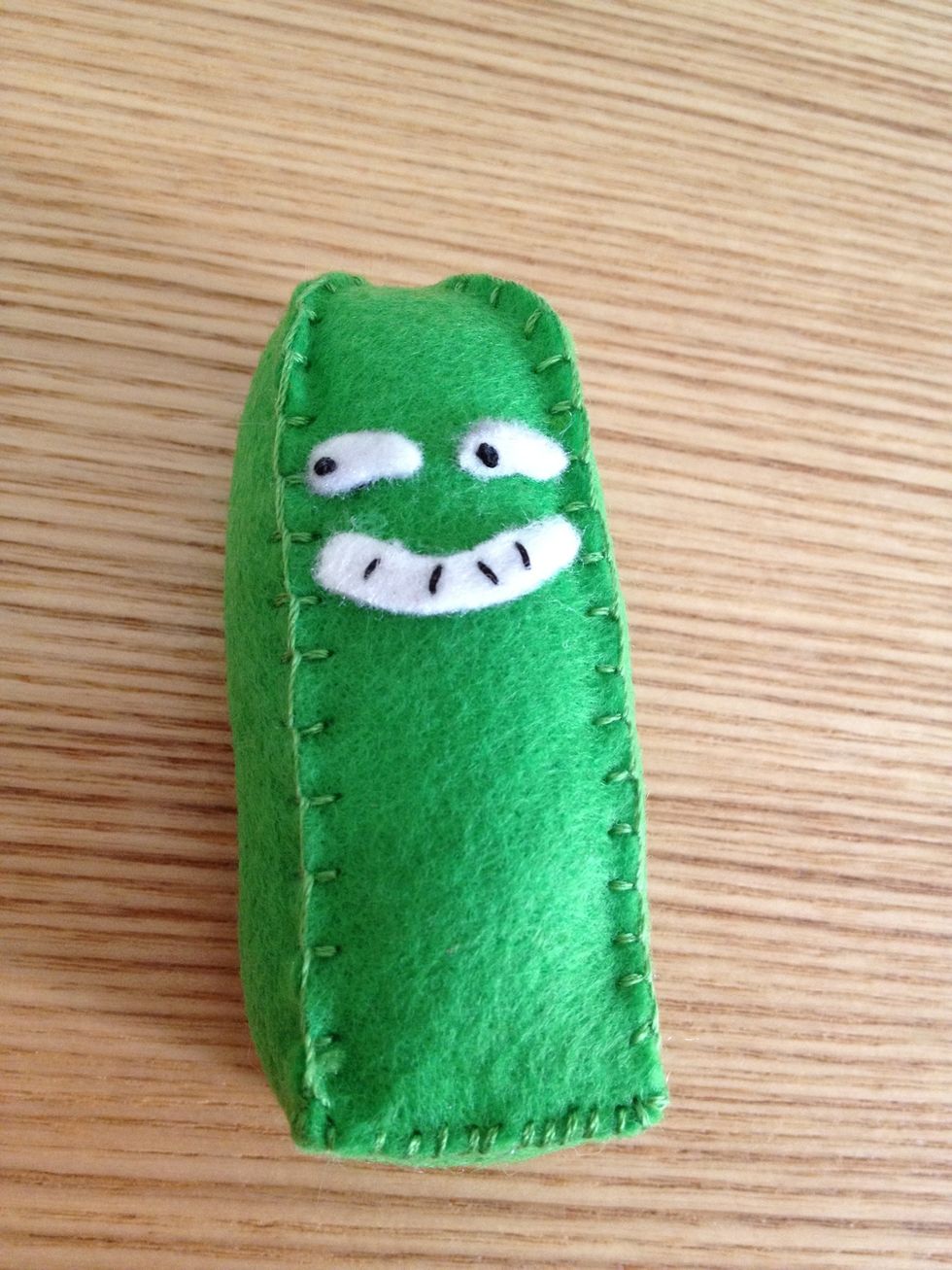 Attach the eyes and mouth on the cactus body! *cute*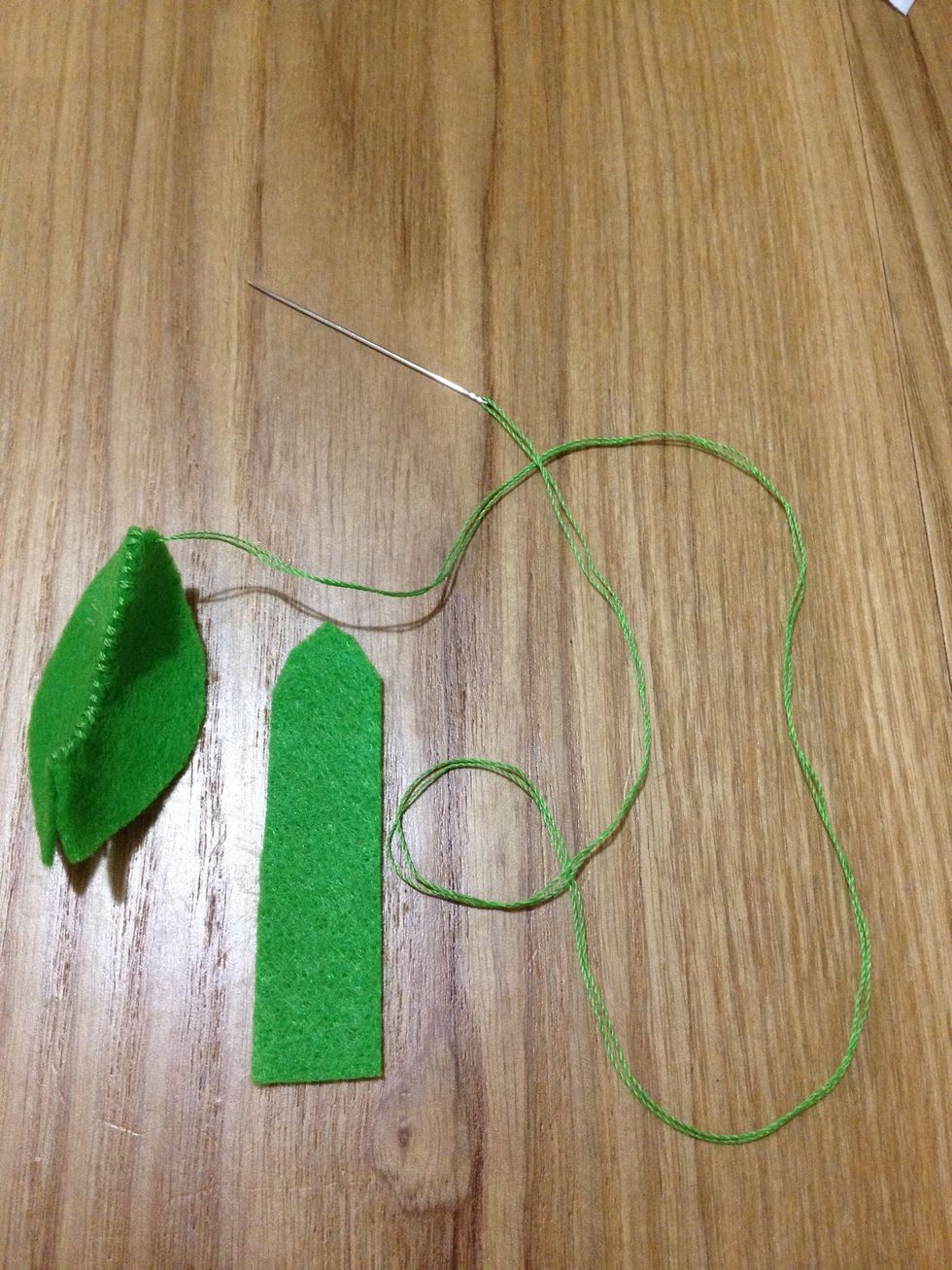 We will work on the arms now. Use the overcast stitches. Also, starting from the bottom!
Stuff up both arms before closing.
Using overcast stitches to attach the arms to the main body! Cactus: "Hello world!"
Now it's the flower pot's turn. I use running stitches to put the white dots on the pot. However. You can use glue to stick them onto the pot, too. (Probably will save you some time, lol)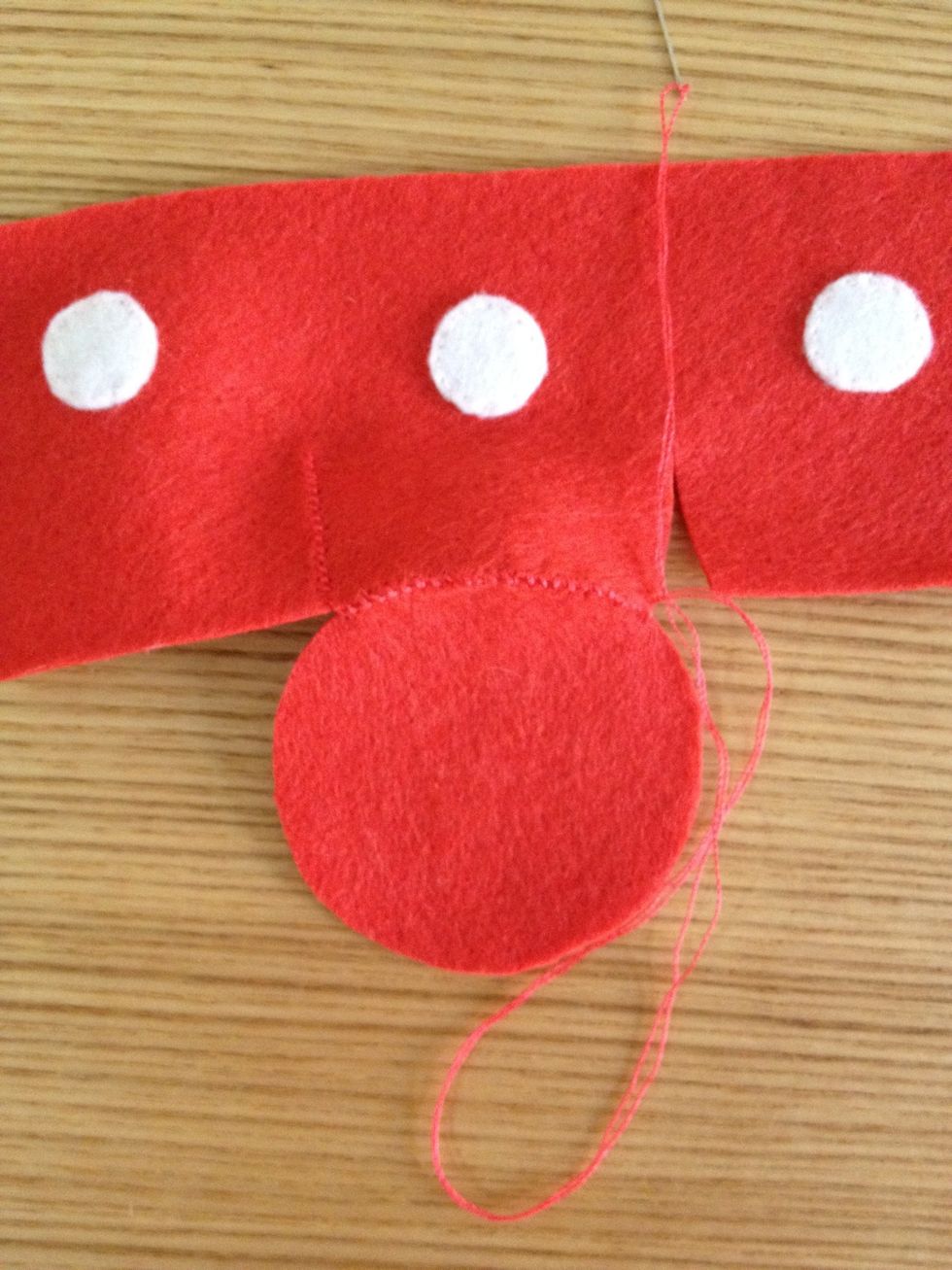 Use overcast stitches to connect the bottom and body of the flower pot!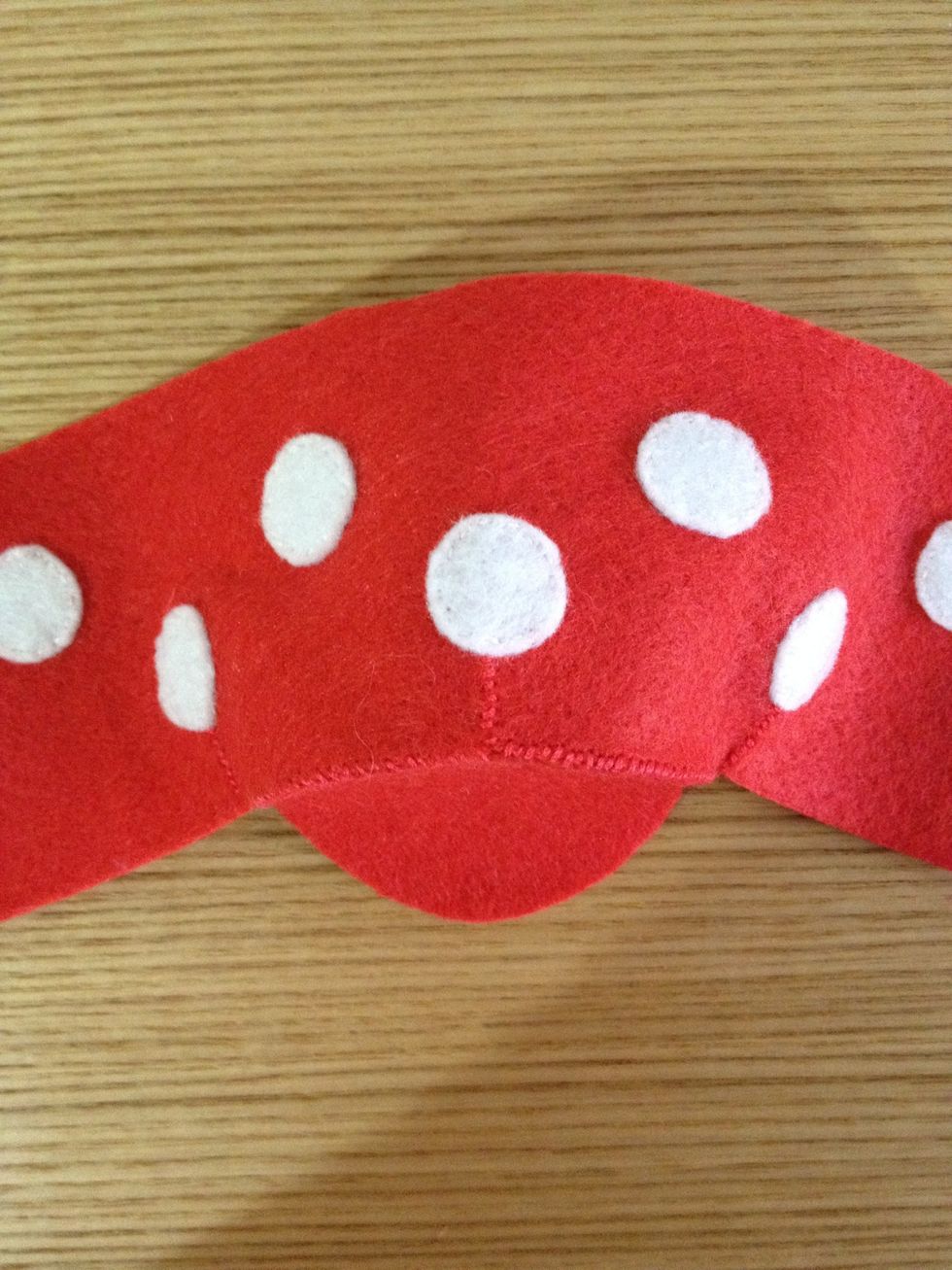 Sew/glue the rest of the white dots on the flower pot!
Here it is. Almost finished with the flower pot!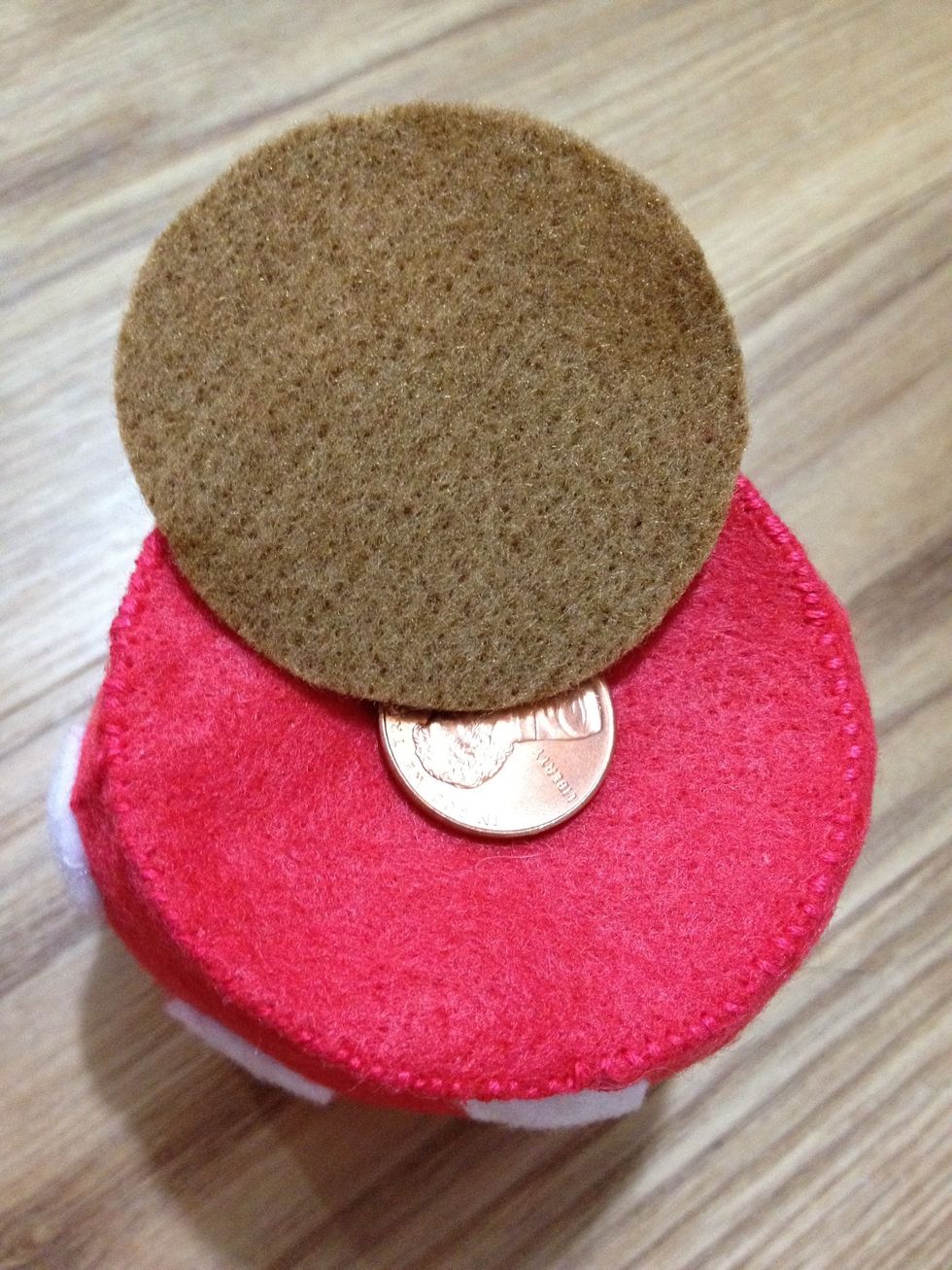 I put a "Dime" at the bottom so that the flower pot won't fall down. ( You can use some rice or paper clips though!) Attach the brown fabric to hide the dime.
Filled up 80% of the flower pot with poly stuffing.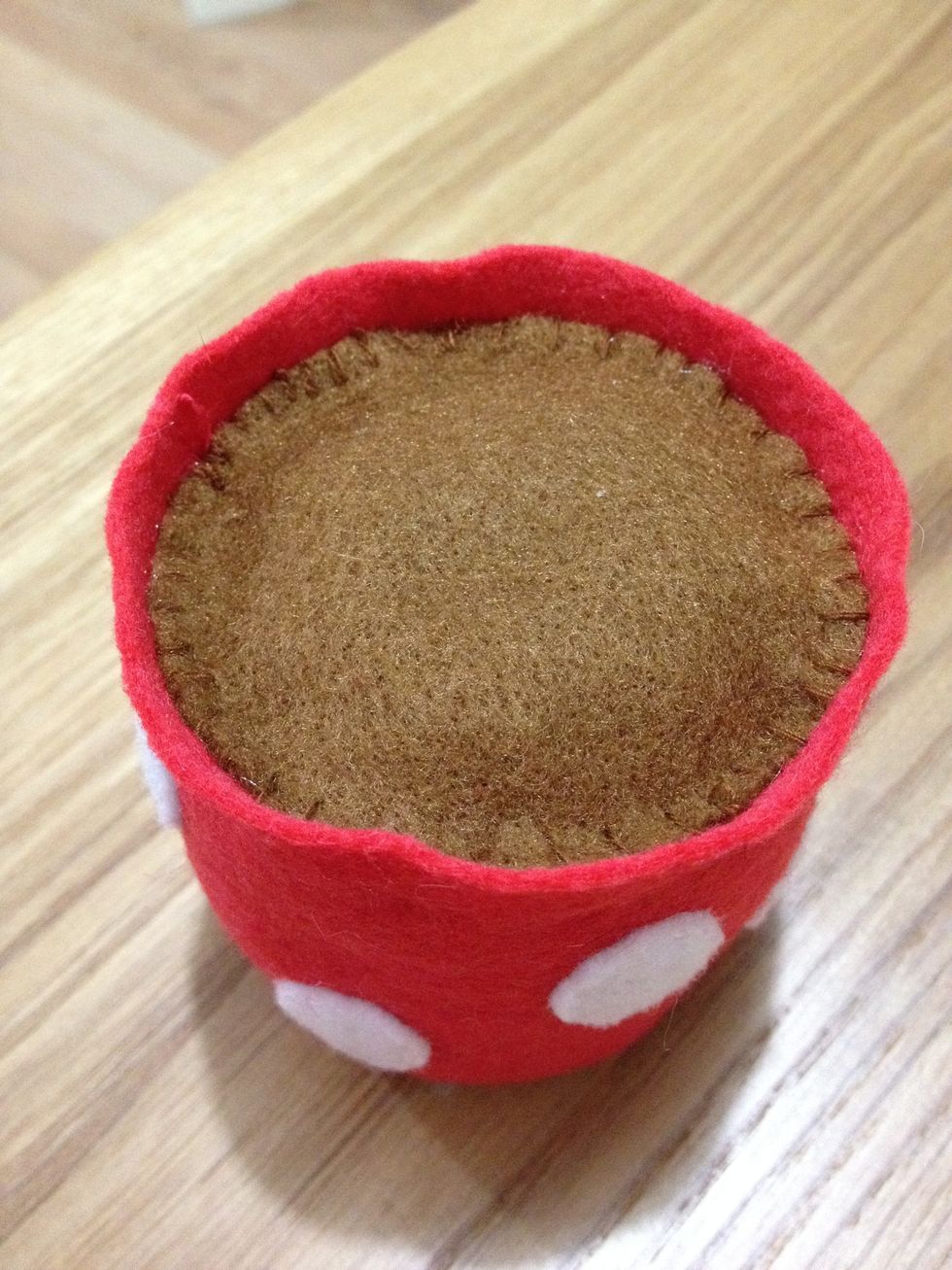 Close up the top with overcast stitches!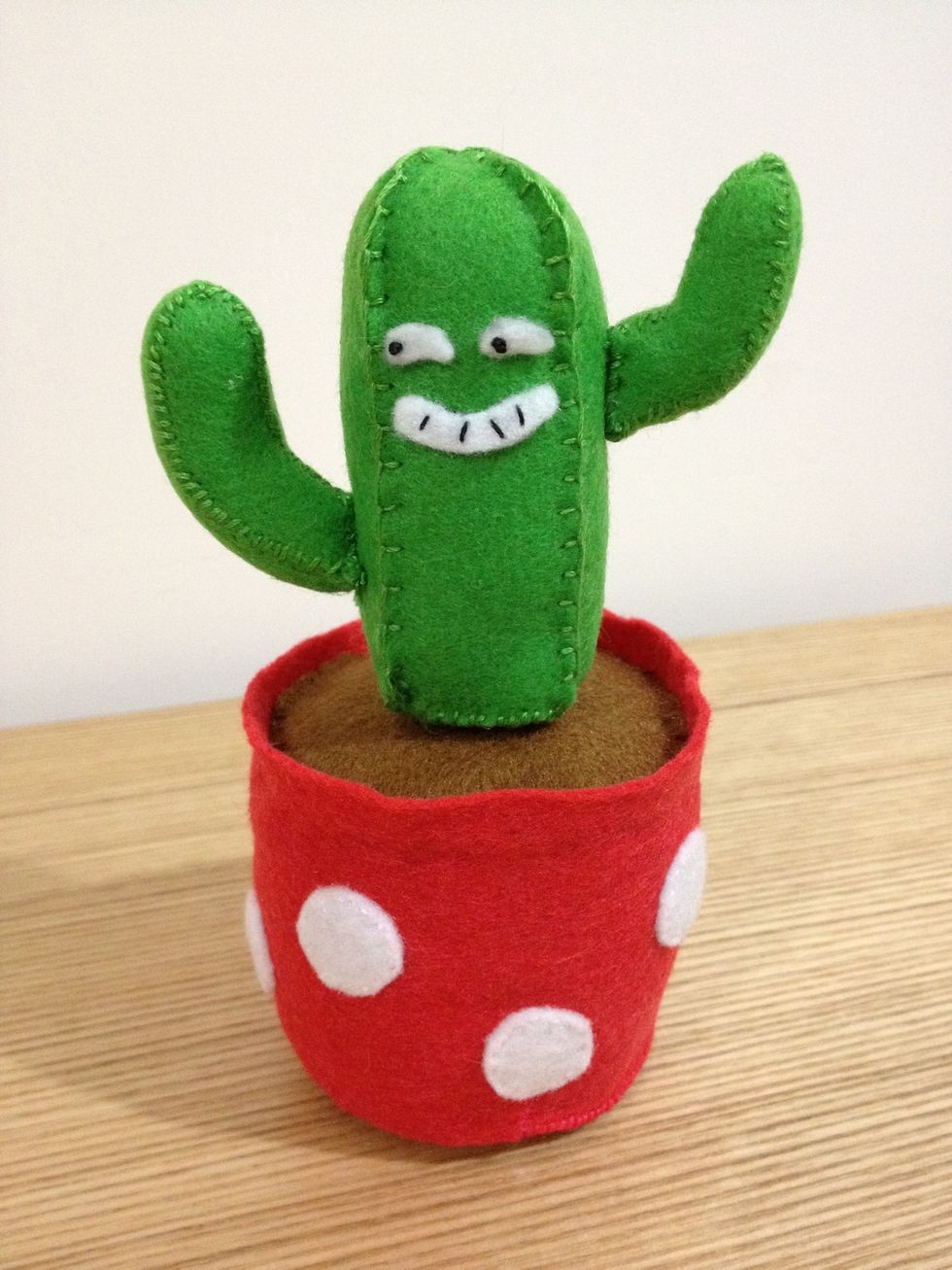 The final step! Sew cactus onto the flower pot and it's done! Yeah! 🎉🎉🎉
Thanks for going through this guide! I hope you like it! 😁
Pencil, eraser & ruler
Scissors
Tracing Paper
Threads
Glue
Felt
Needles & Pins
Poly Stuffing
Jojo Mama ☀
A working Mom with 2 cutie pies. And who loves traveling, cooking, singing, children education and movies!