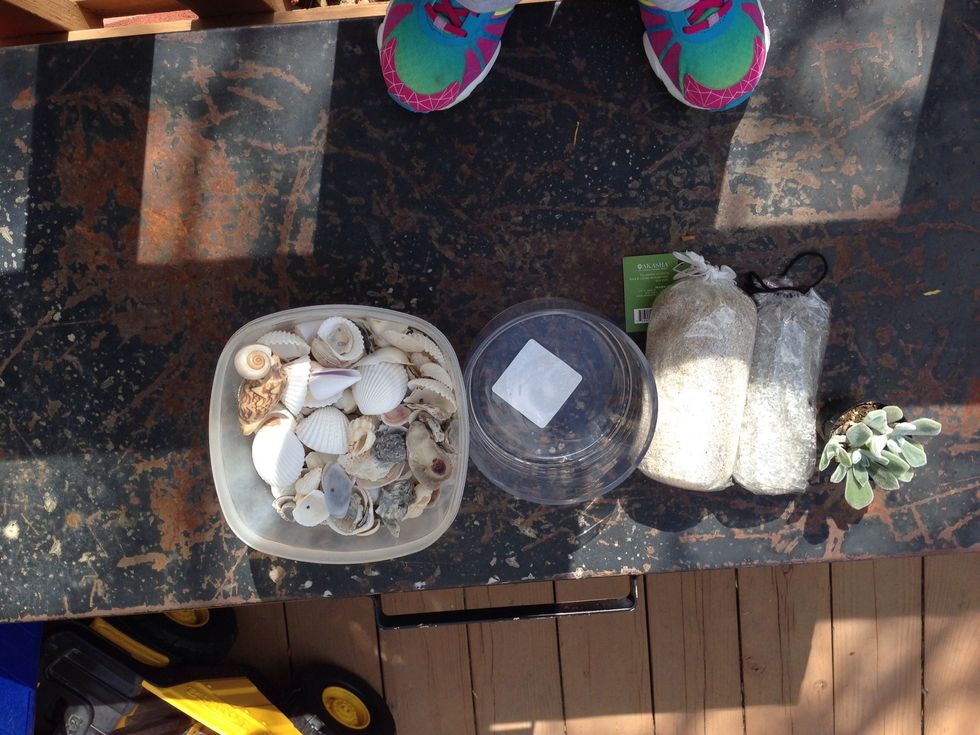 Pour a small layer of glass stone int the bottom of your jar.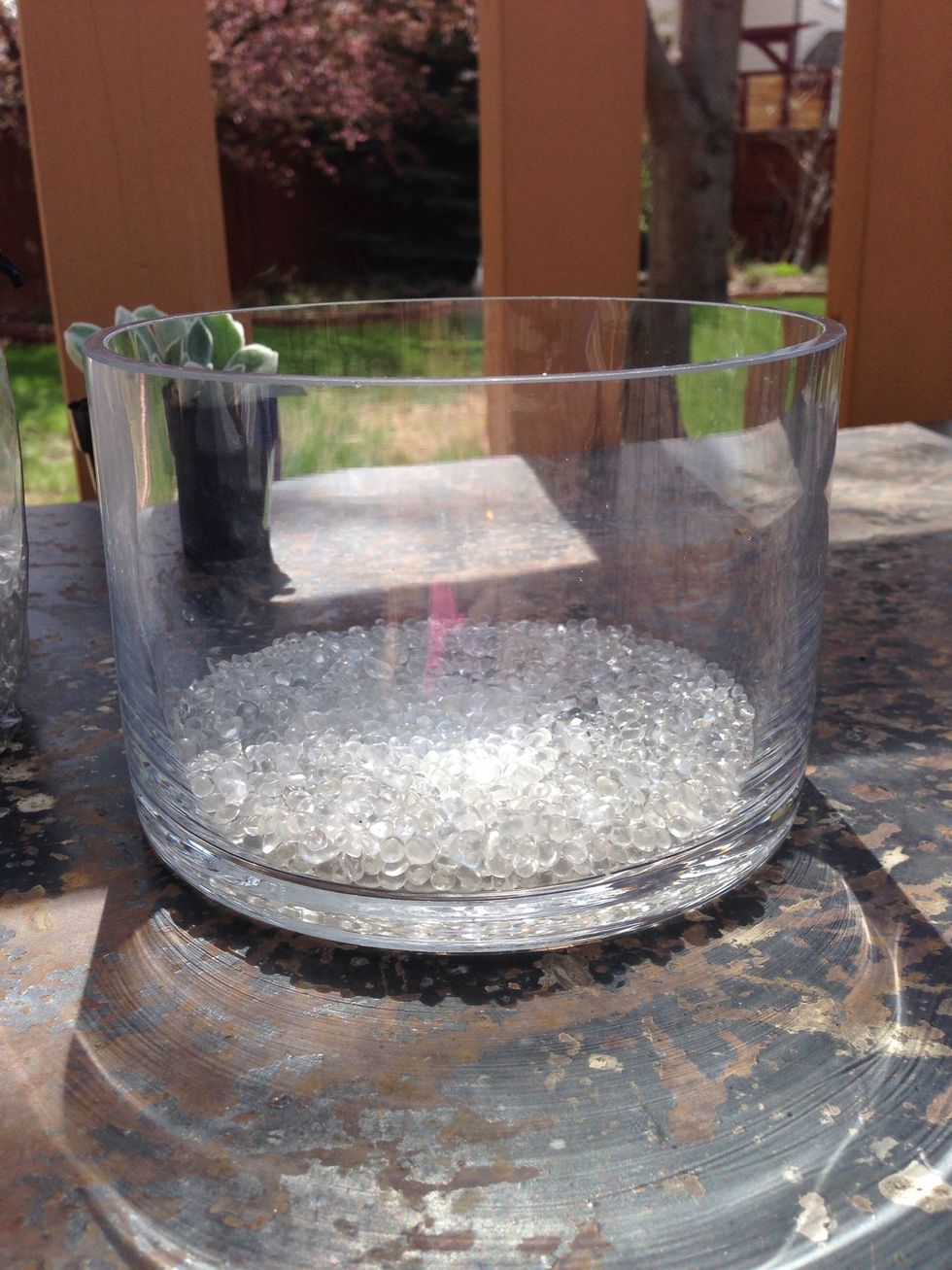 Add a 1-2 inch thick layer of soil.
Now dig a small hole(s) where you want your plant(s)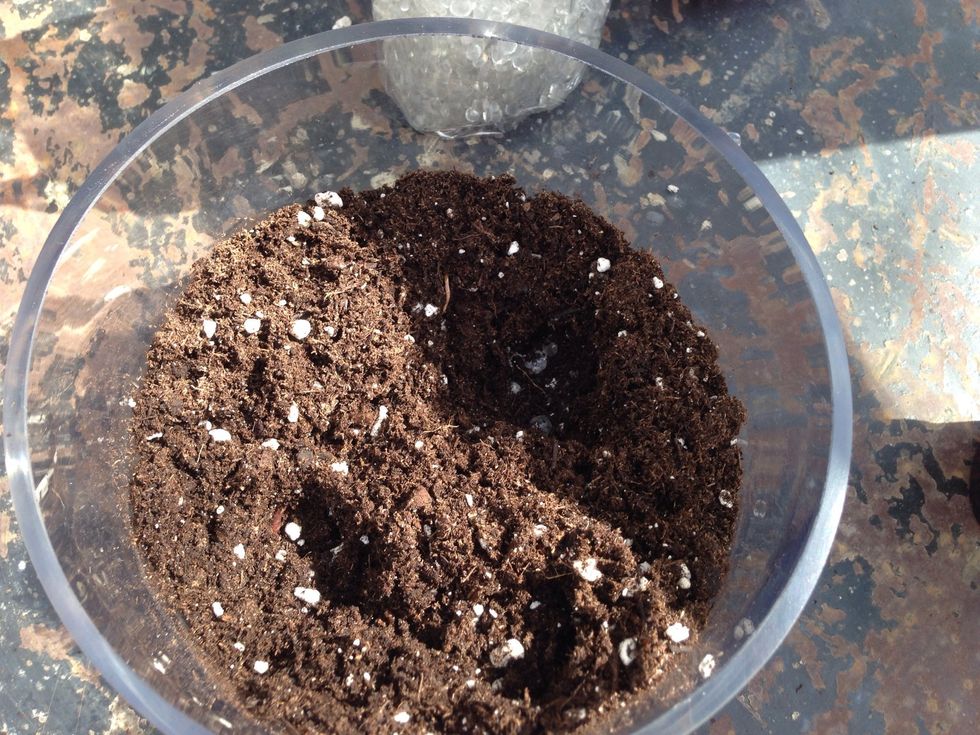 No take your cactus and carefully transfer it.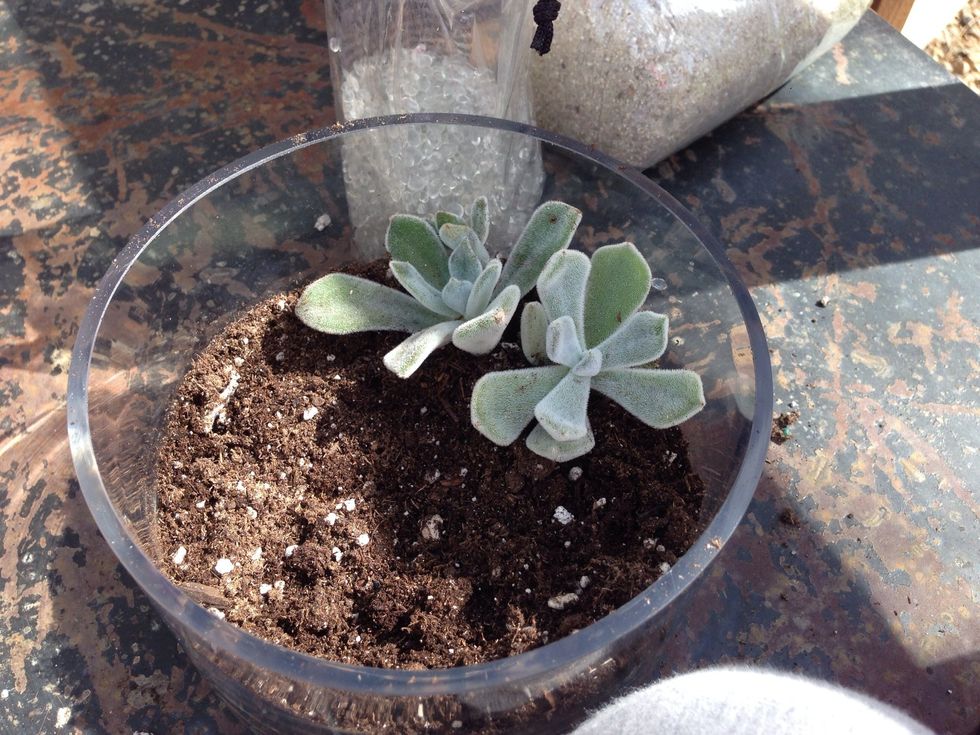 Add a thin layer of sand to give it a desert look.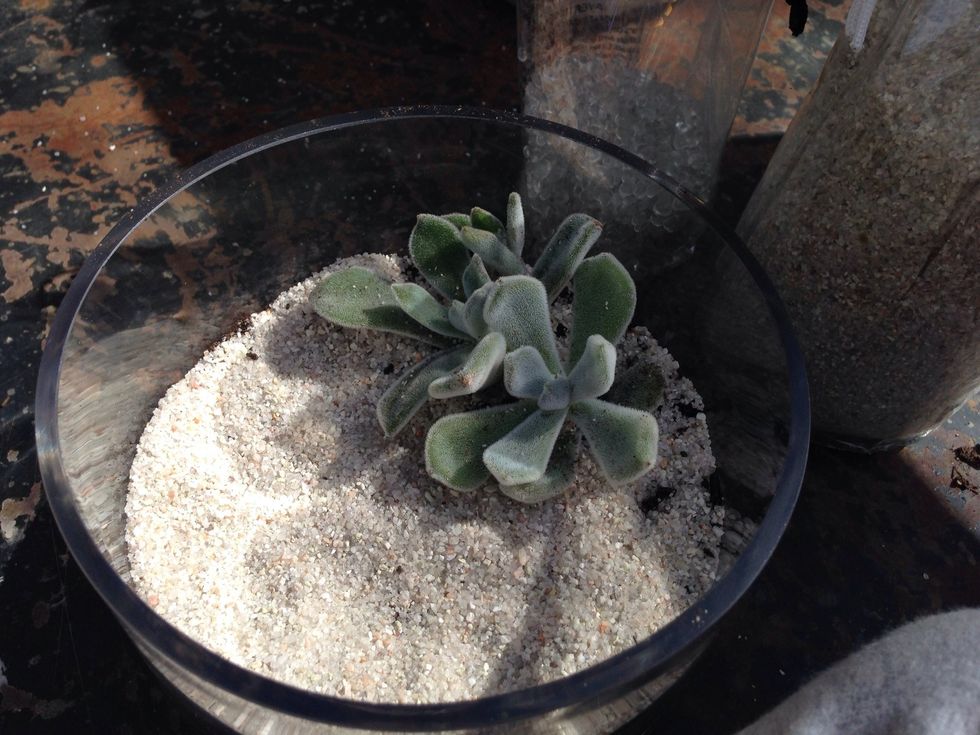 Mine isn't perfect but it works.
Now add seashells or whatever you want.
So now you're probably wondering about the water. you clear the Sand around the back and did a little hole beside the cactus in the dirt.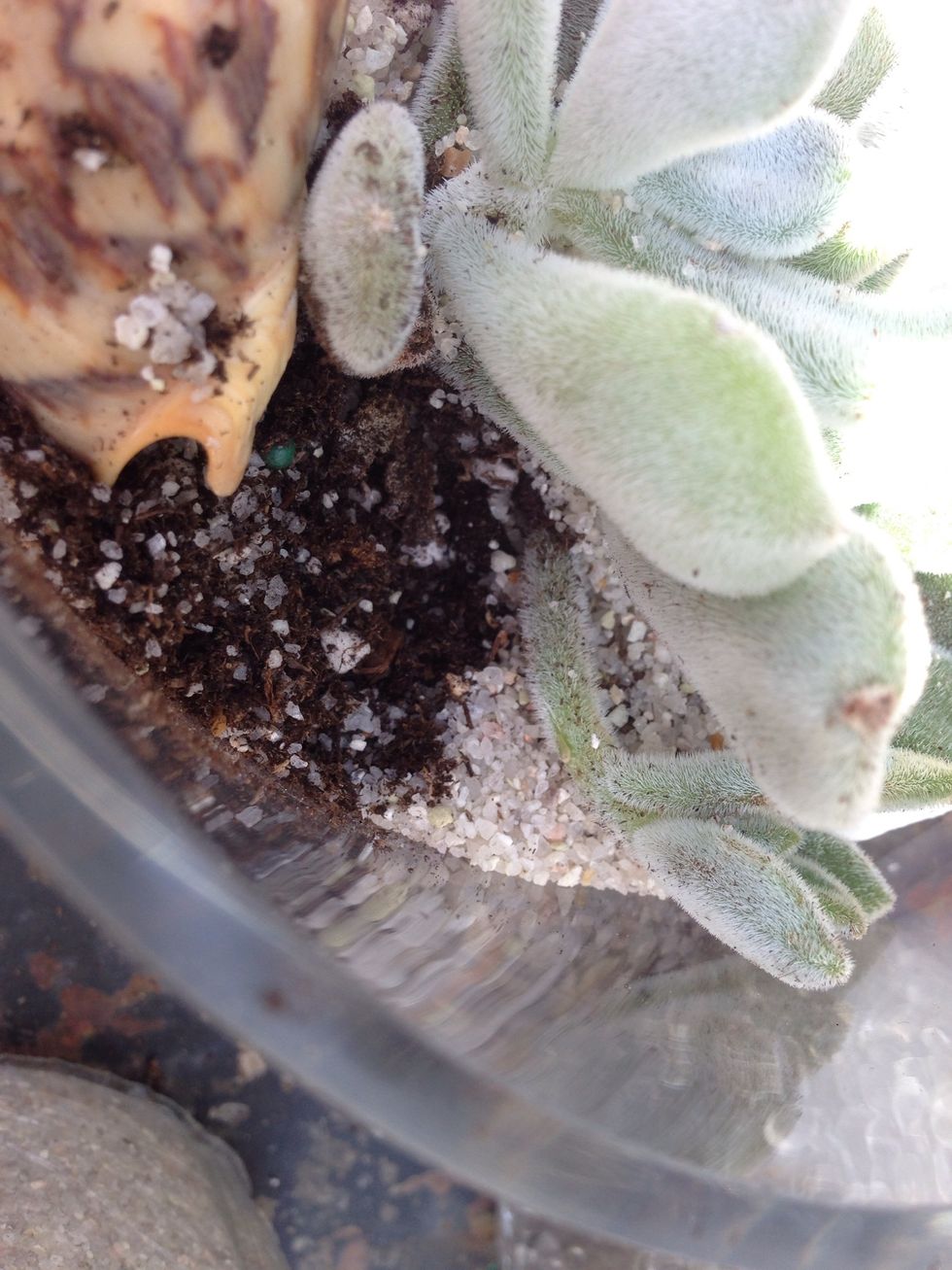 Now you have a cactus garden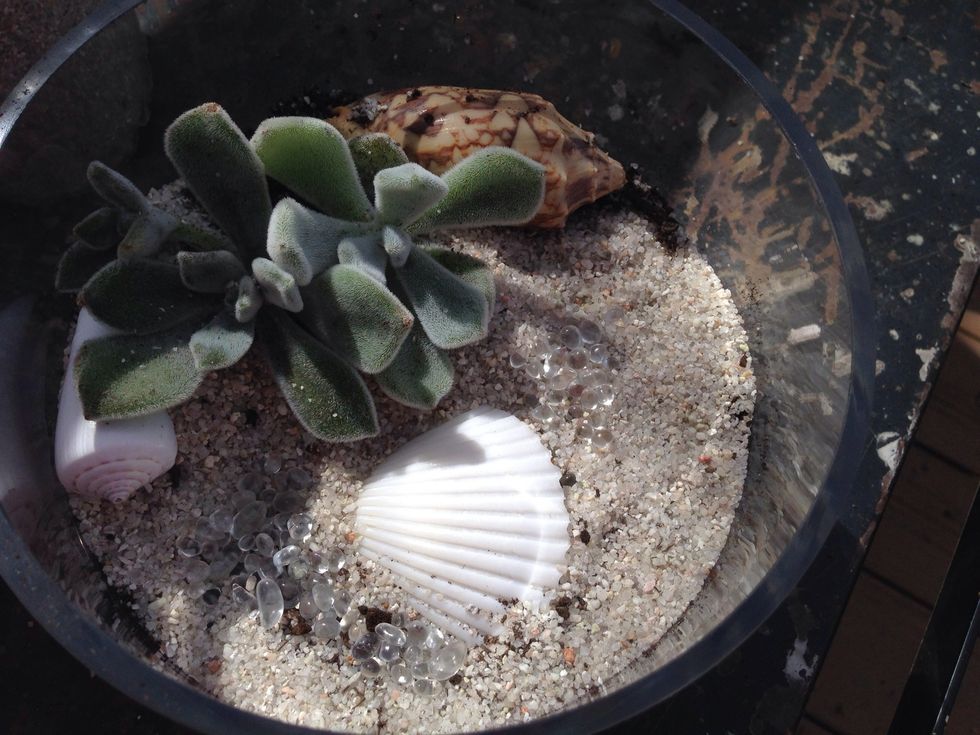 Shells
Glass jar
Sand
Small glass stones
Cactus
Soil