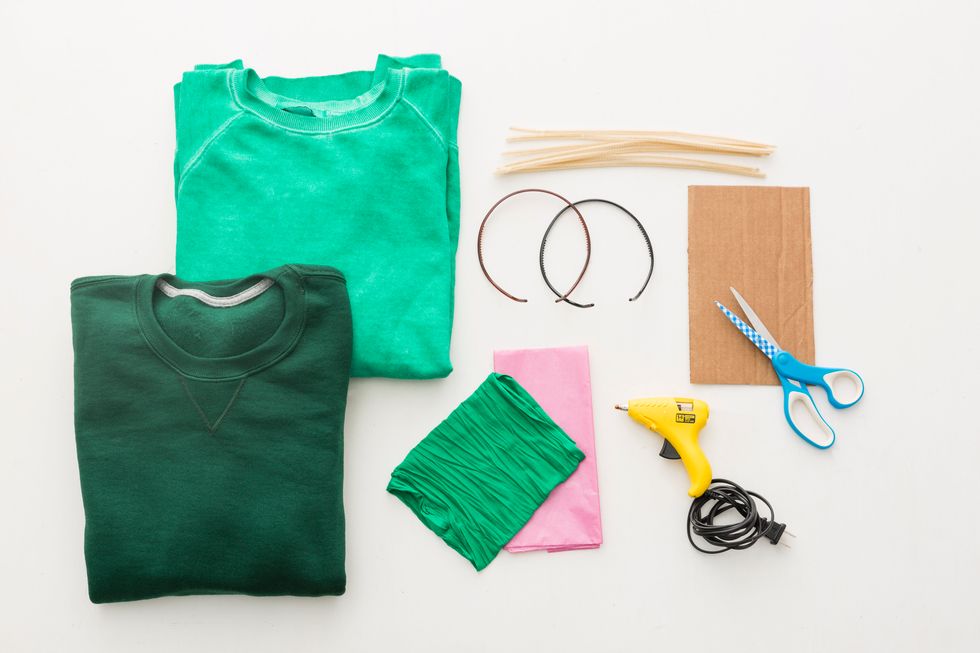 Gather your supplies.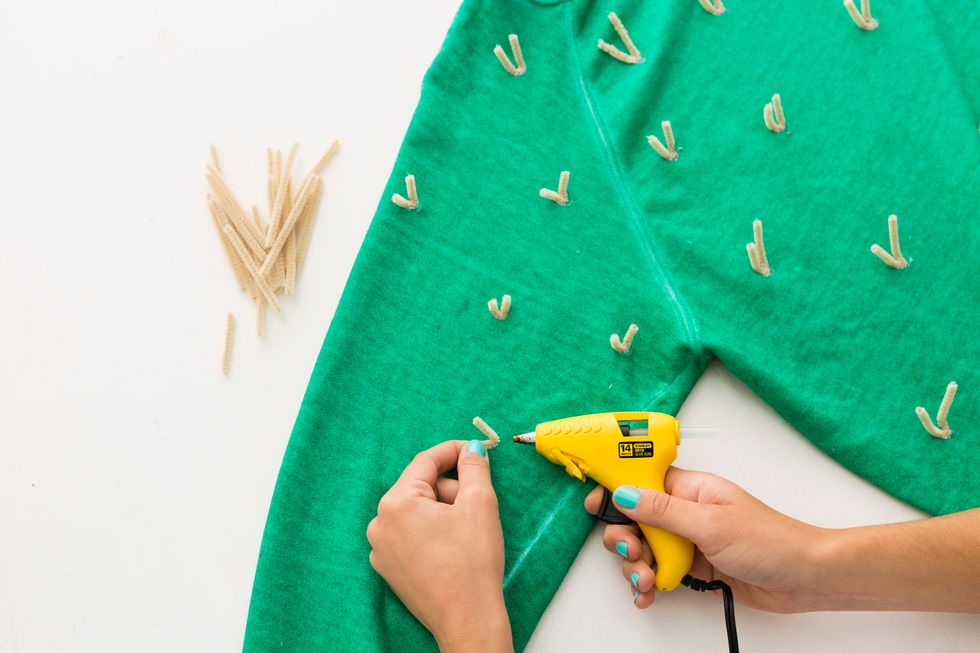 Cut pipe cleaners into 1 ½ inch pieces, fold in half and hot glue little prickers all over the sweatshirt. Fill in empty spaces with small pipe cleaner pieces.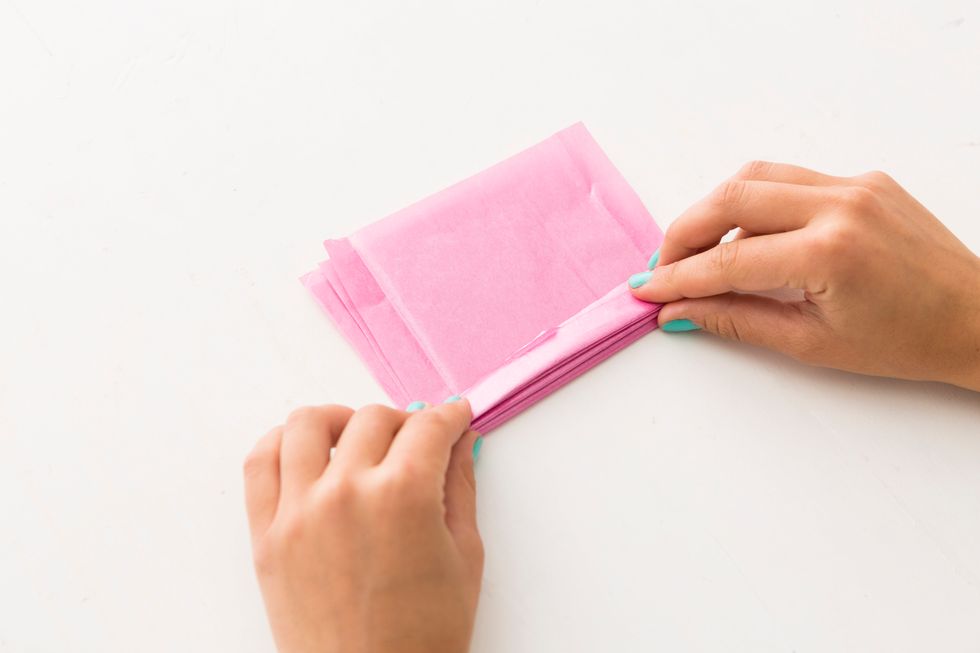 Cut four sheets of tissue paper into a 8 x 5 inch rectangle then fold in an accordion pattern.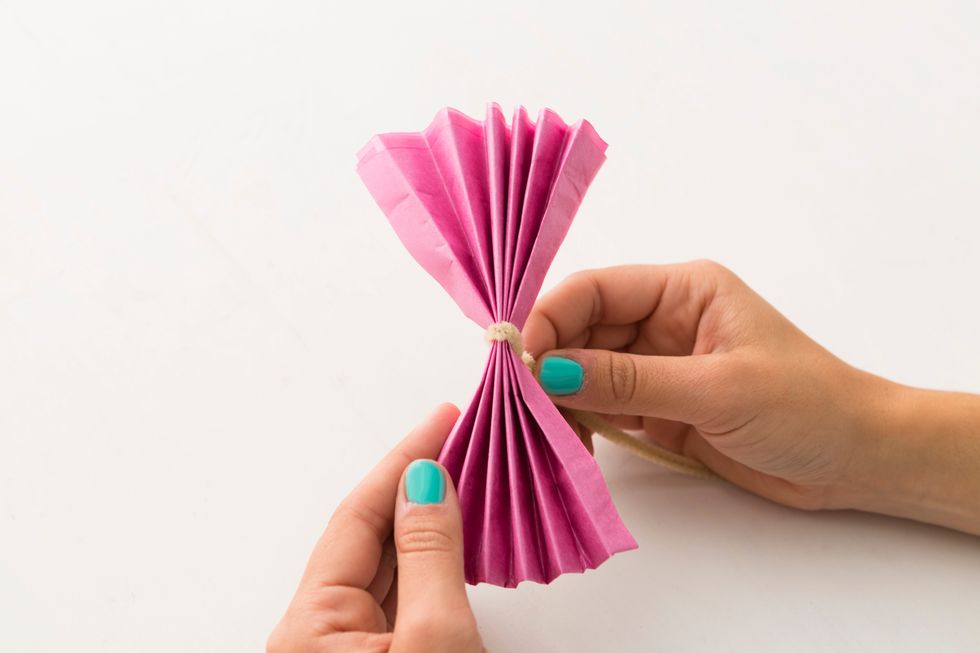 Use a pipe cleaner to wrap around the center of the tissue paper fold.
Pull up each layer of paper to create a flower.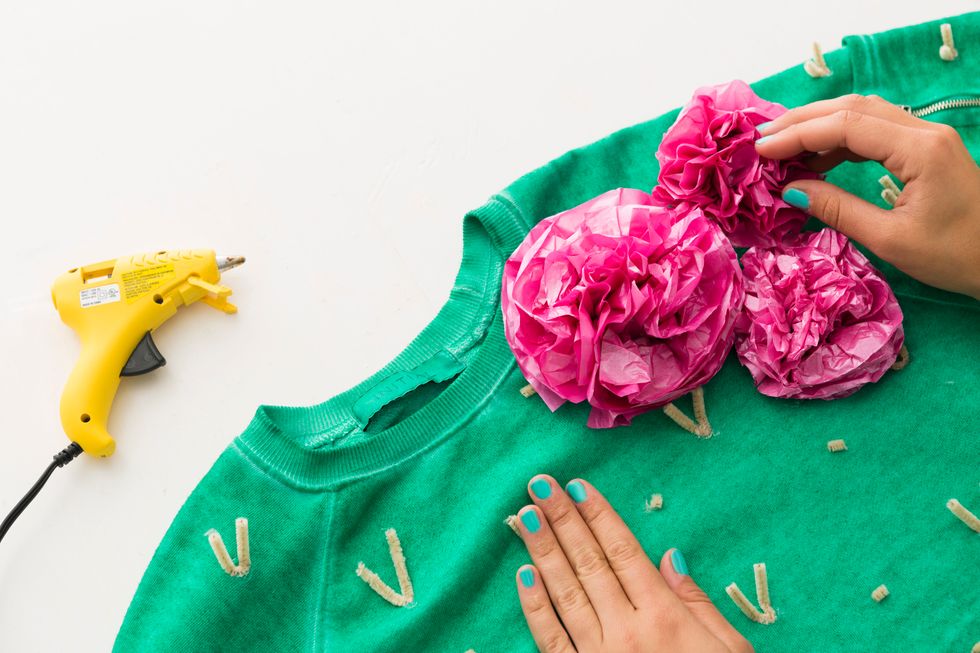 Hot glue flowers to the right shoulder of the sweatshirt.
Cut a cactus shape out of cardboard.
Cover with green fabric.
Use pipe cleaners to add spikes to the cactus.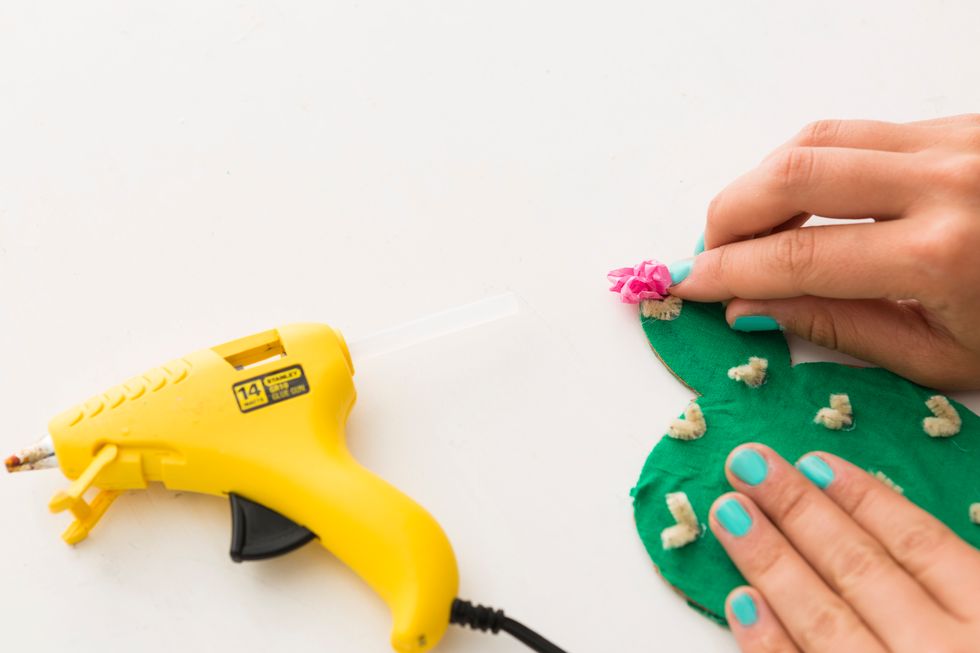 Use pink tissue paper to add a flower (it's all about the details, right?).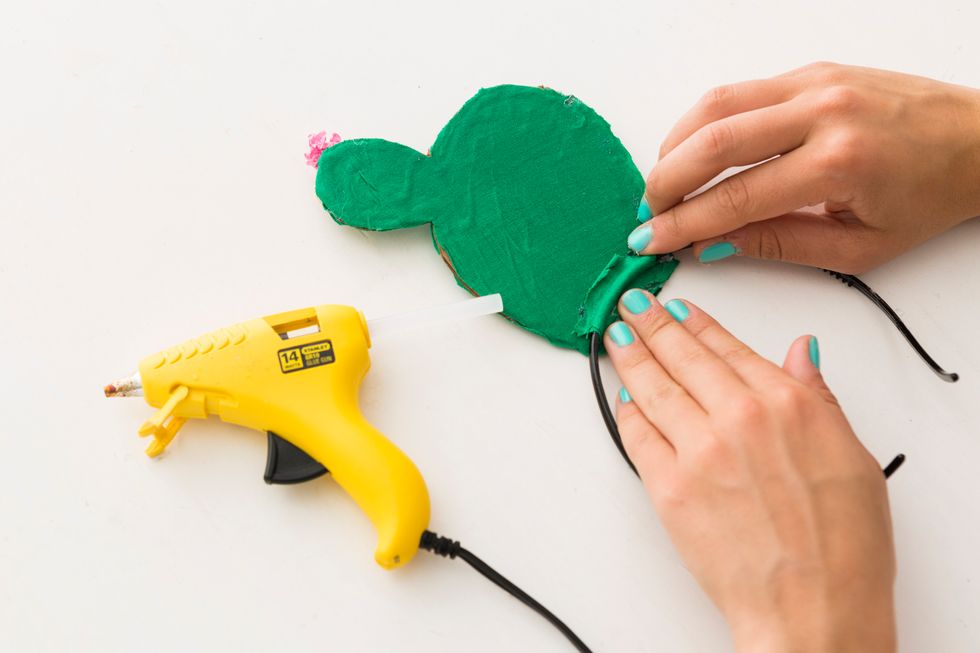 Attach onto a headband.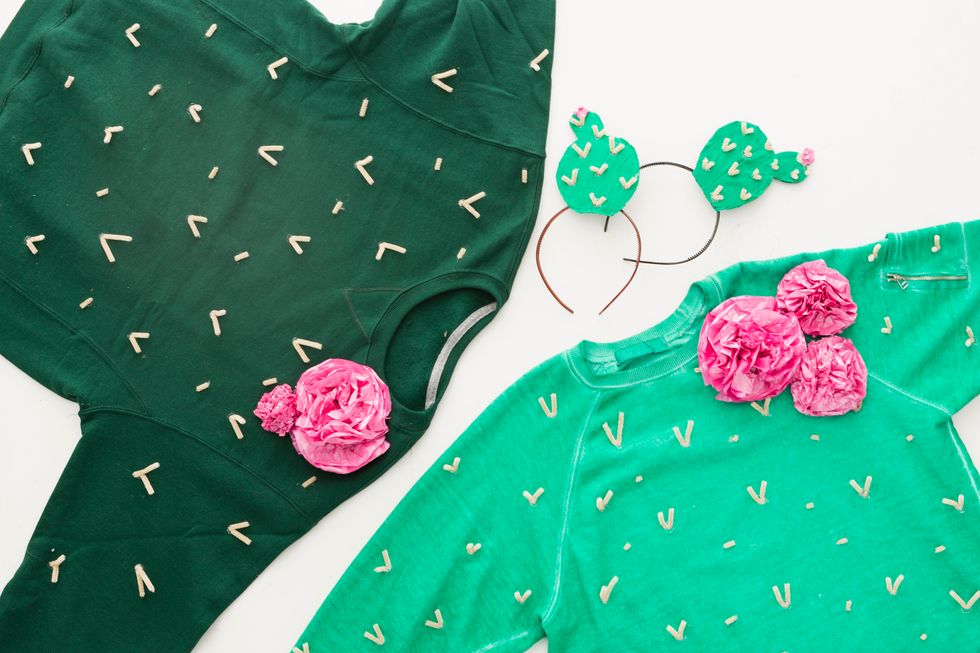 Voila!
You'll be the sharpest looking couple at the party.
2.0 green cotton sweatshirts
pipe cleaners
pink tissue paper
hot glue gun
2 headbands
cardboard
green cotton fabric
B+C
We are the team behind B+C Guides. Feel free to message us if you have any questions or see something that could be improved!