This easy chic shirt is cute for any occasion.
34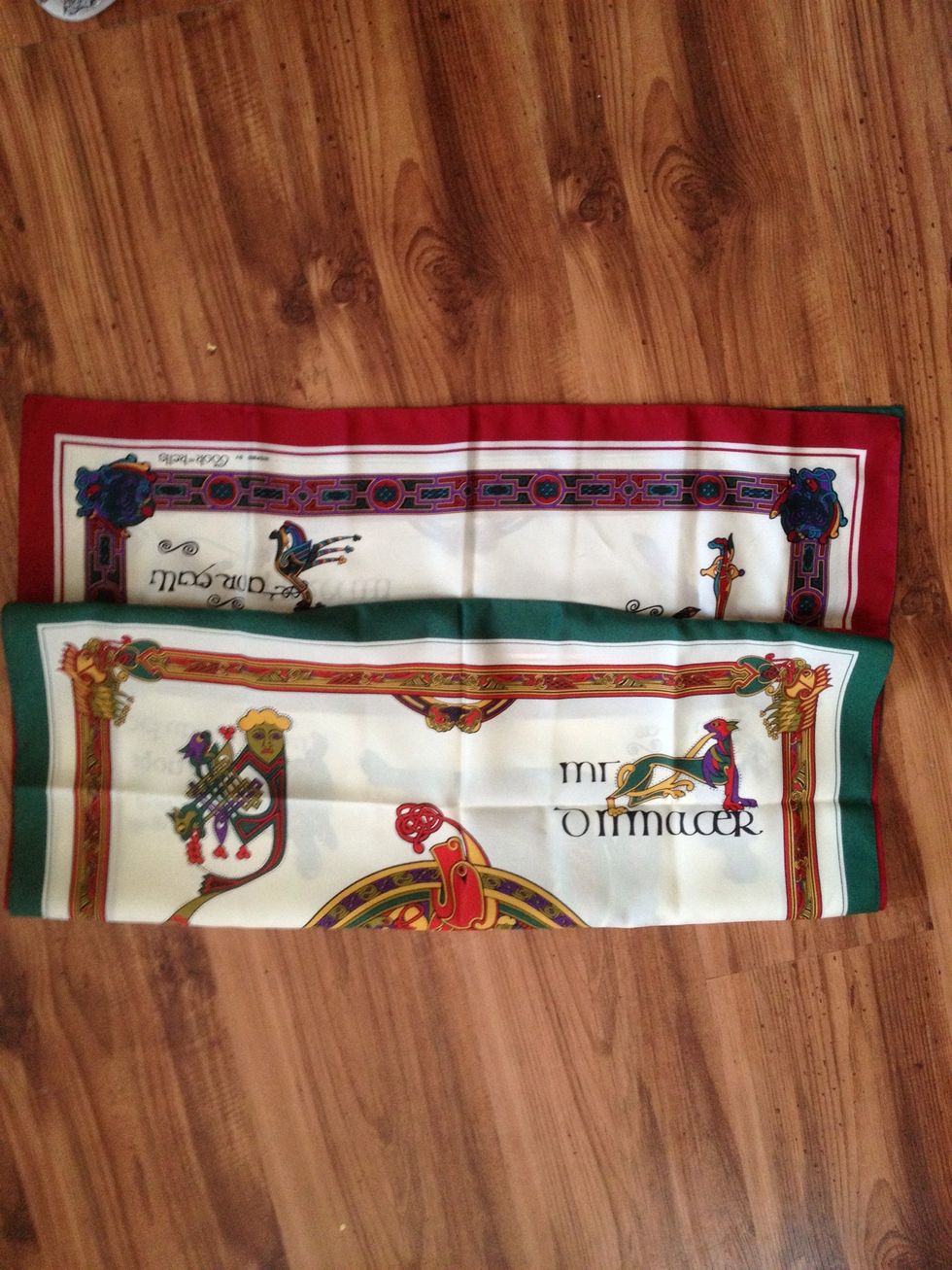 Gather two scarves making sure that they will be large enough to cover you and then some.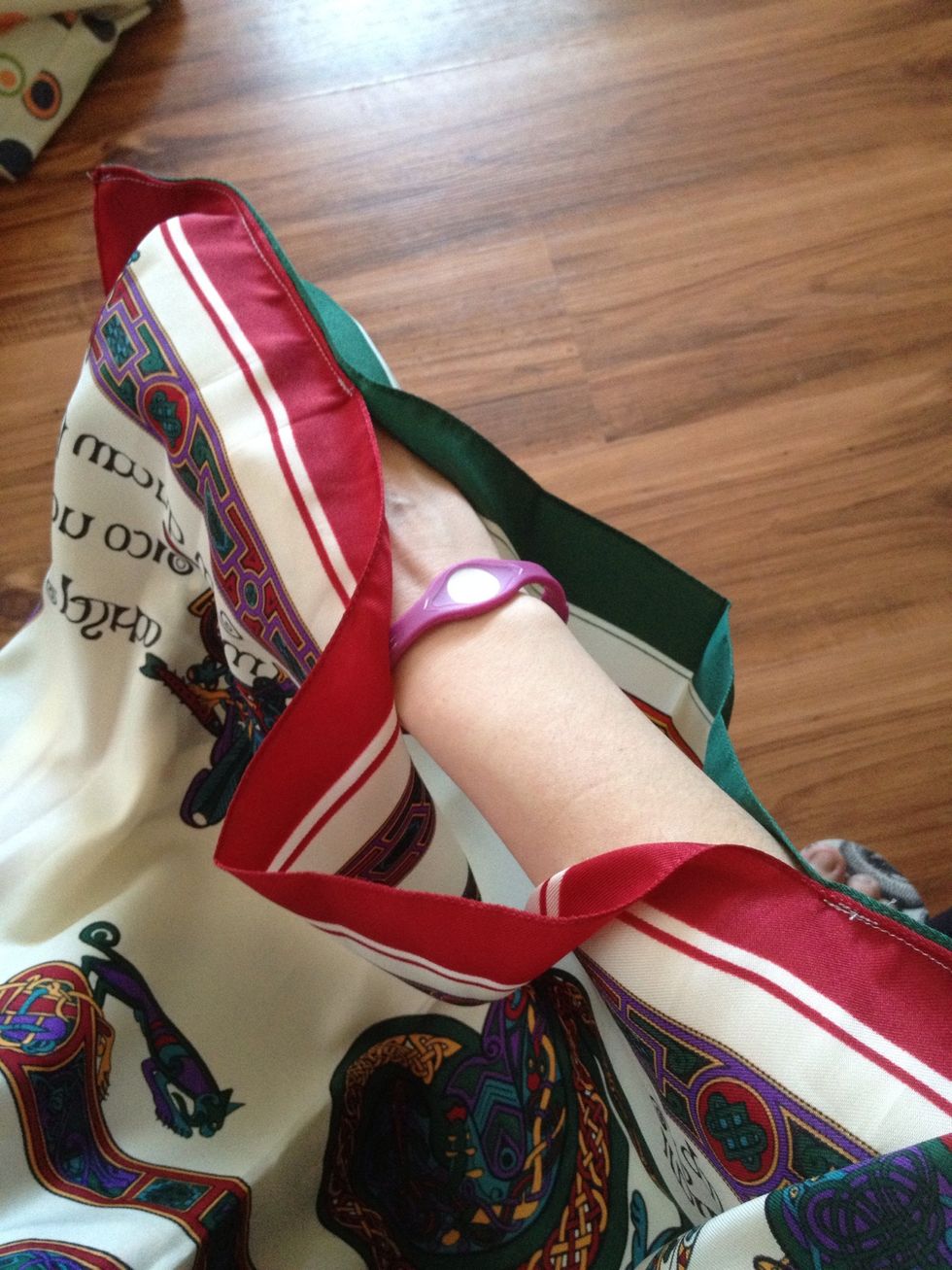 With right side facing each other see two seams to make a neck hole. The size it up to you. I like the slouchy look so I made the neck a little wider.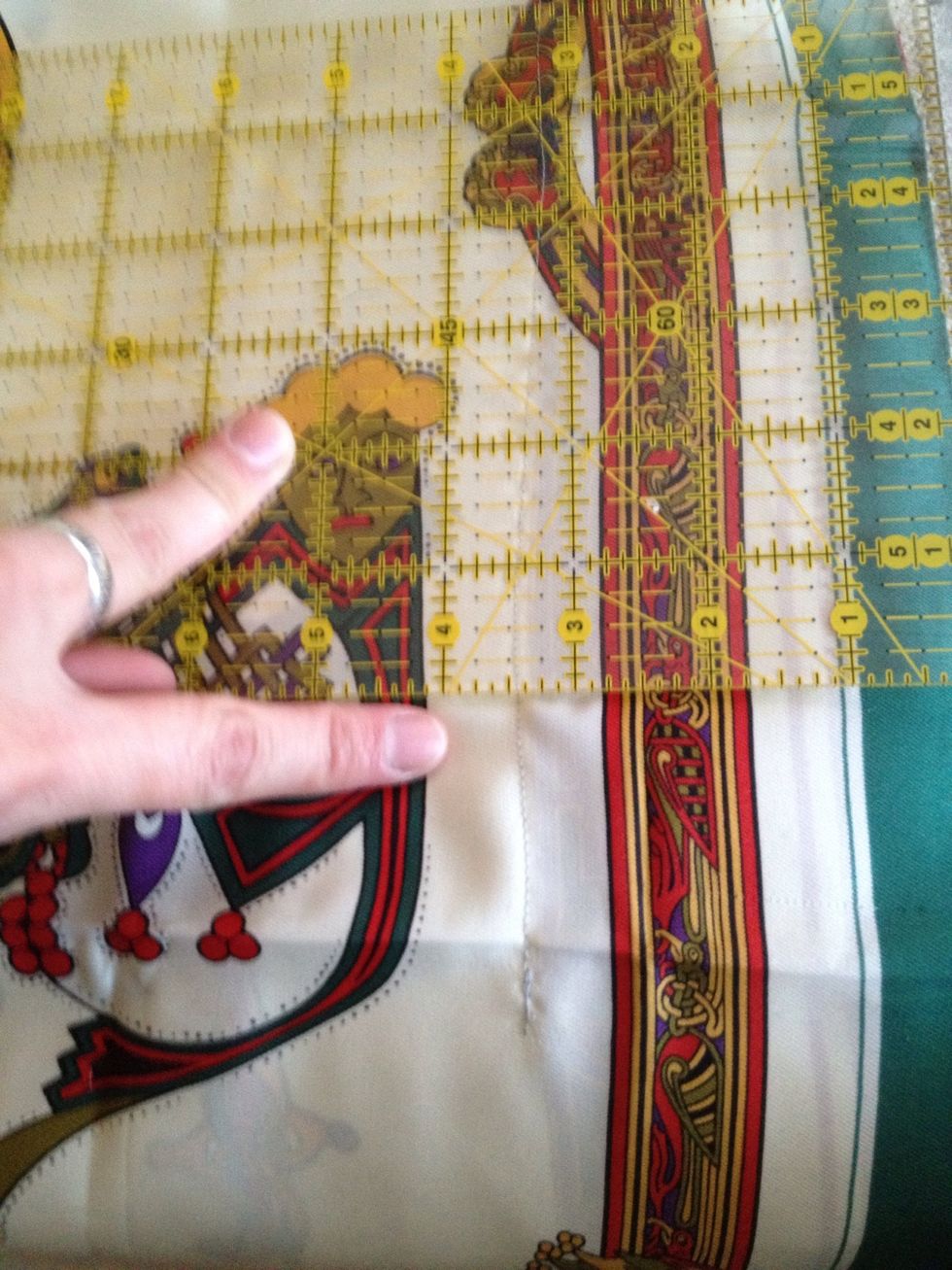 Flipping so the right sides are out. Measure how tight you want the shirt to be. Pin, then sew a straight line.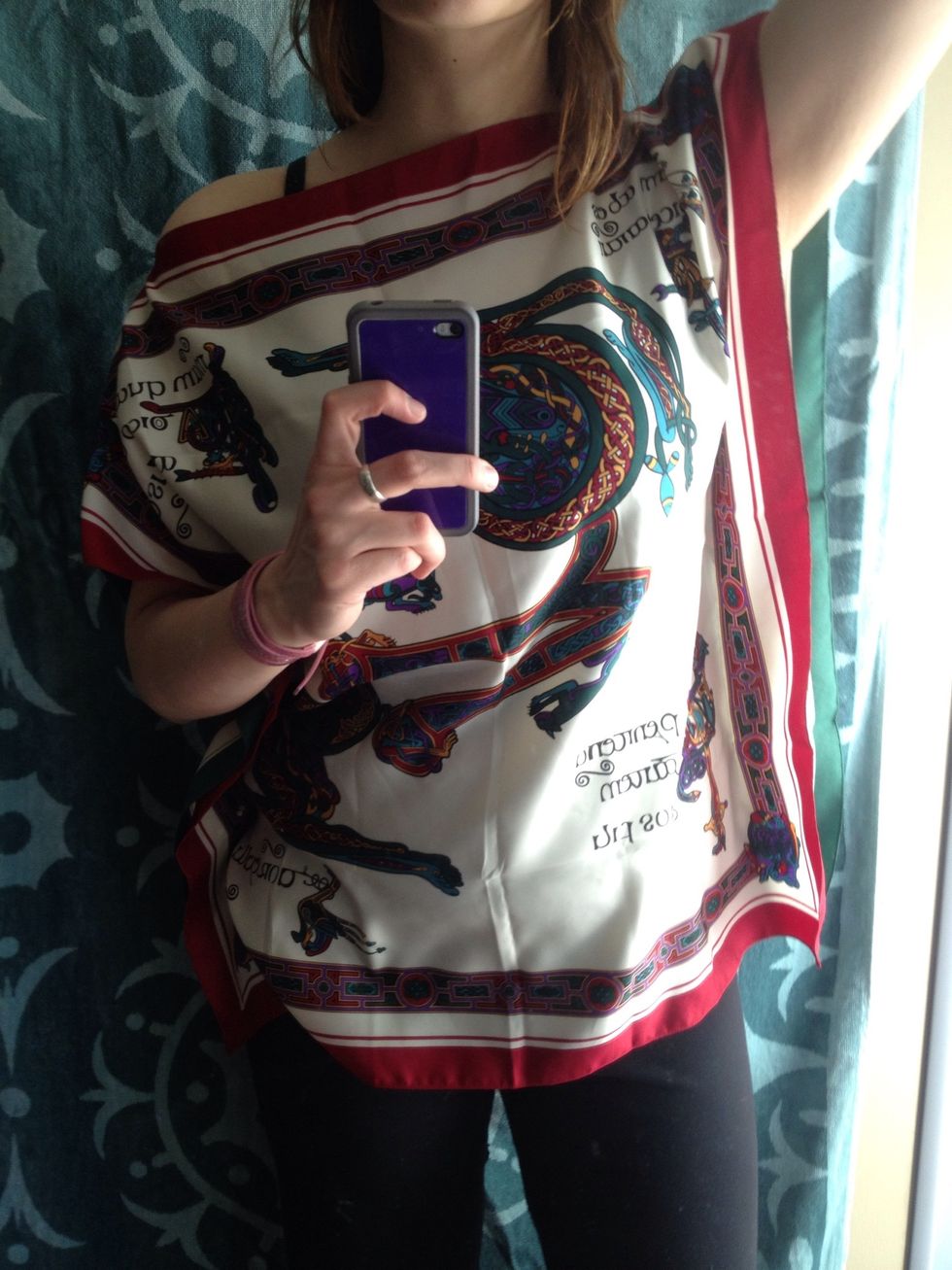 Now wear your shirt.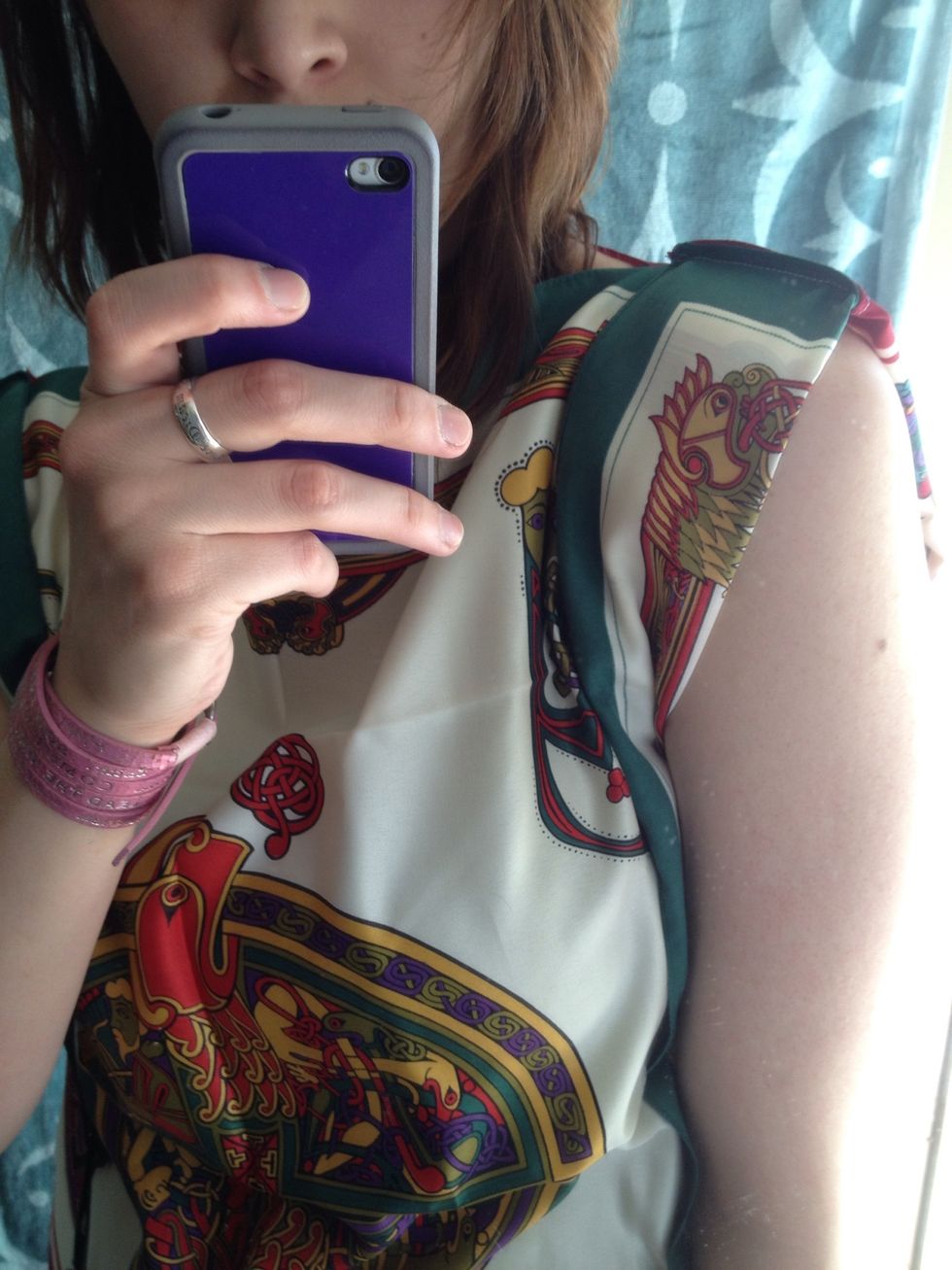 Sometimes for a refined look flip the "wings" over the shoulder and ............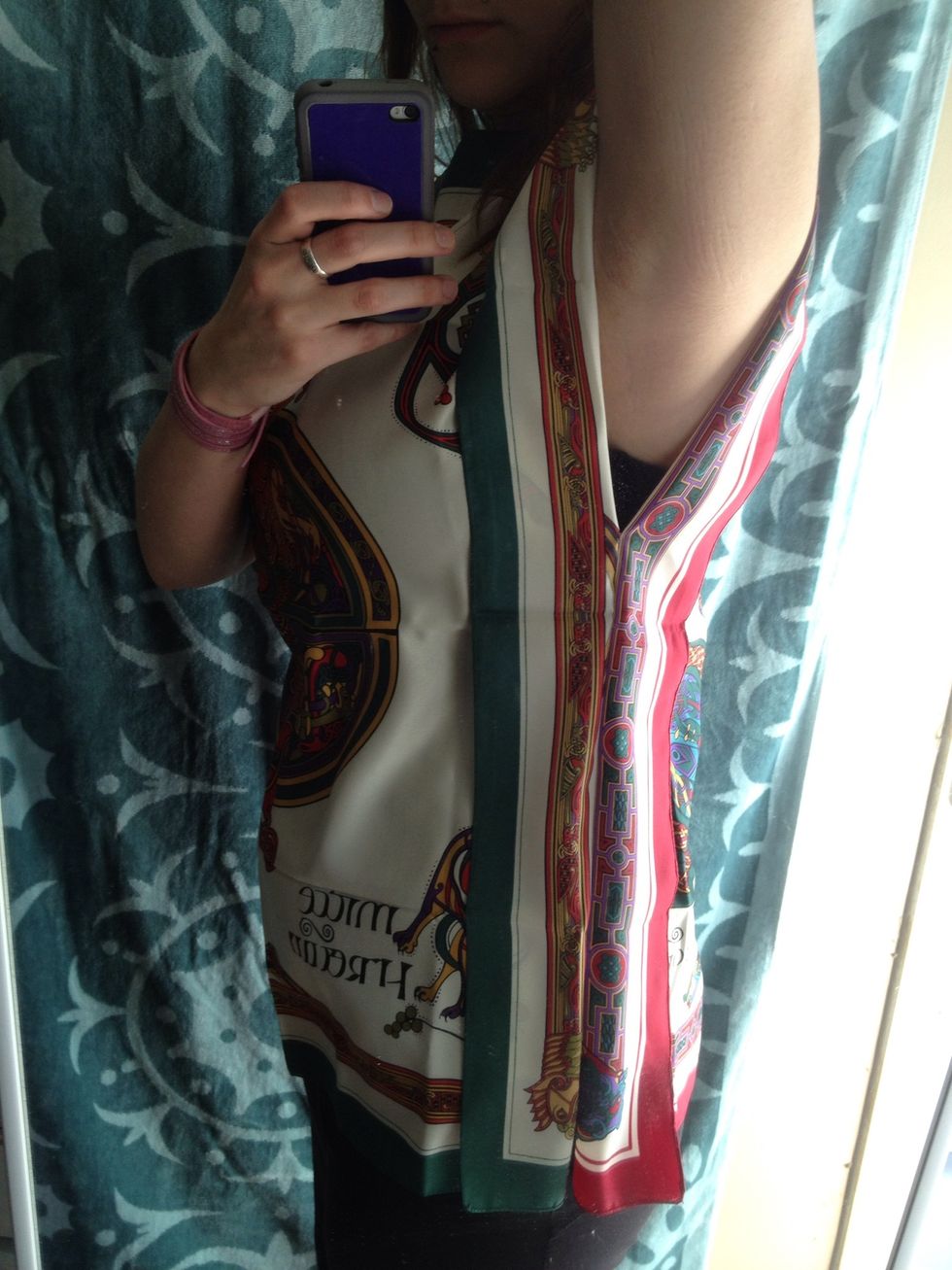 The wing will wanna split from each other like above.
Put on a belt, adjusting keeping the "wings" open and put a belt over top it all.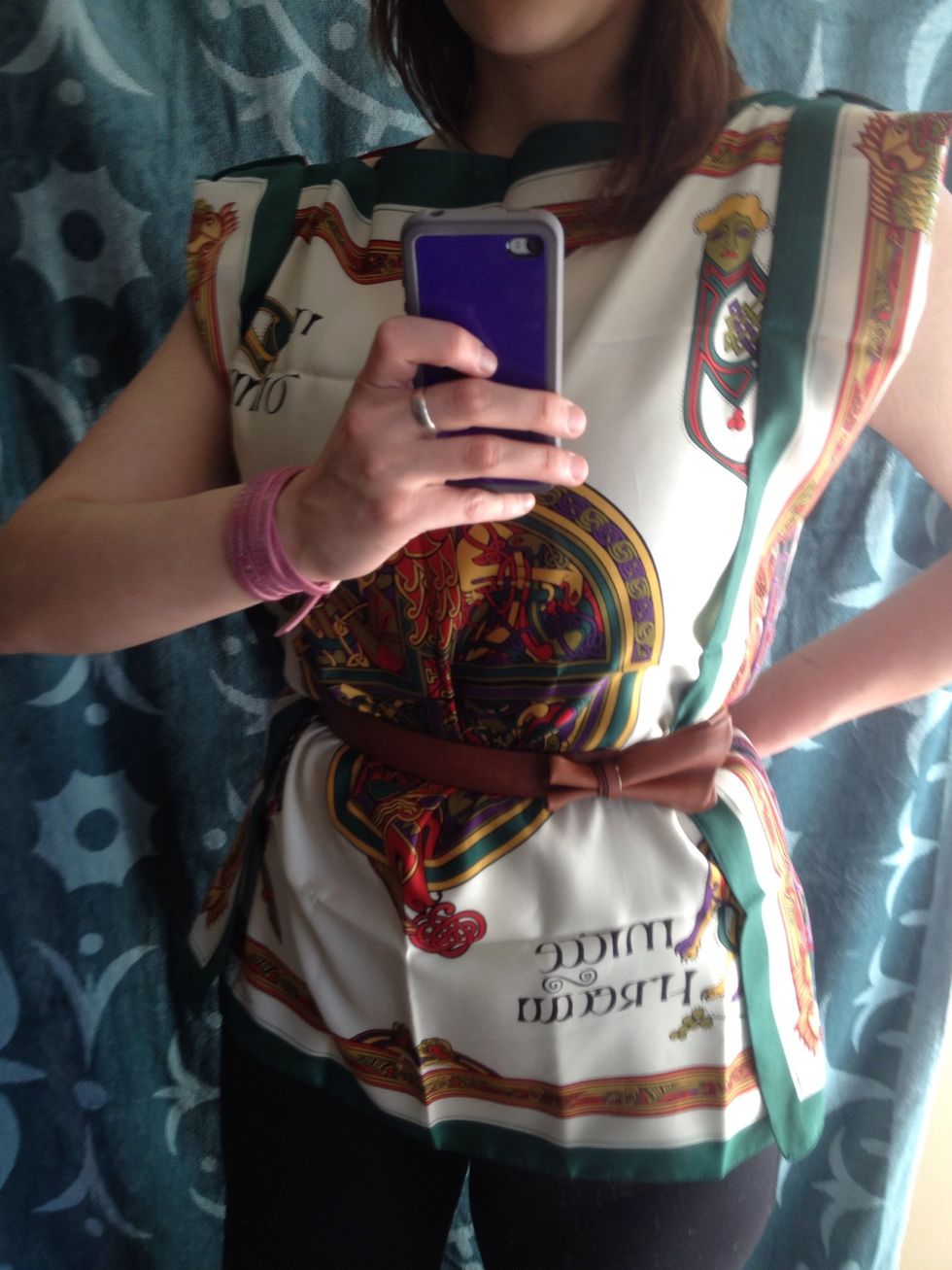 Slip into jean or a long maxi skirt and enjoy your flowy new shirt.
Enjoy the final product. Hope you Enjoy!
2.0 Square scarves similar size.
1.0 Sewing machine and misc. sewing supplies.