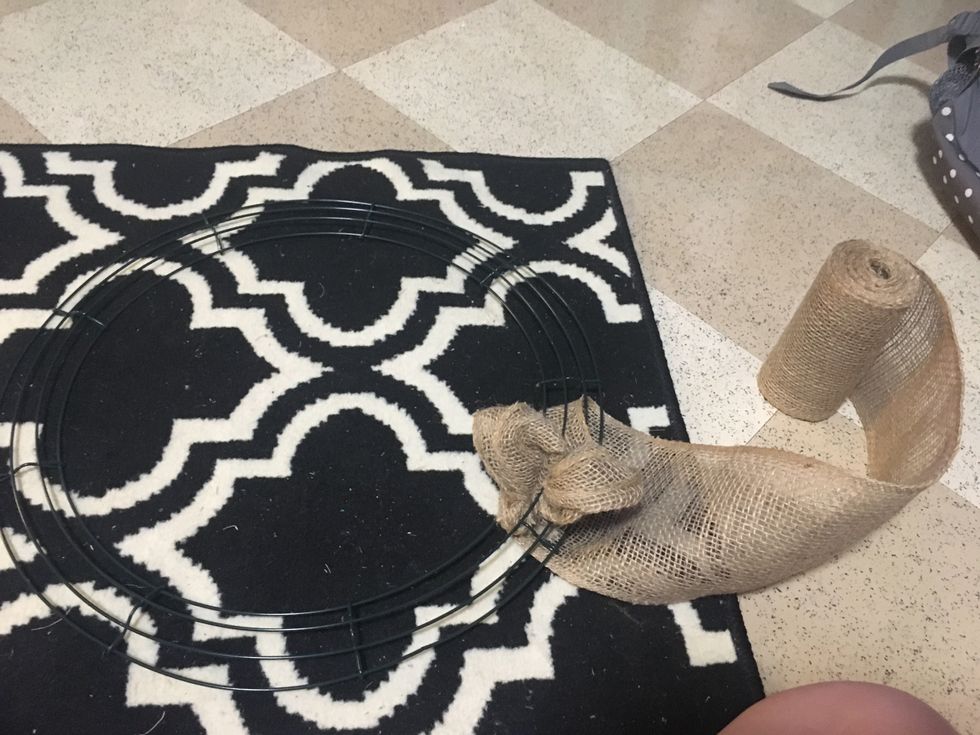 Attach the burlap ribbon to the wreath frame by wrapping the burlap around the outer circle and securing it with a piece of floral wire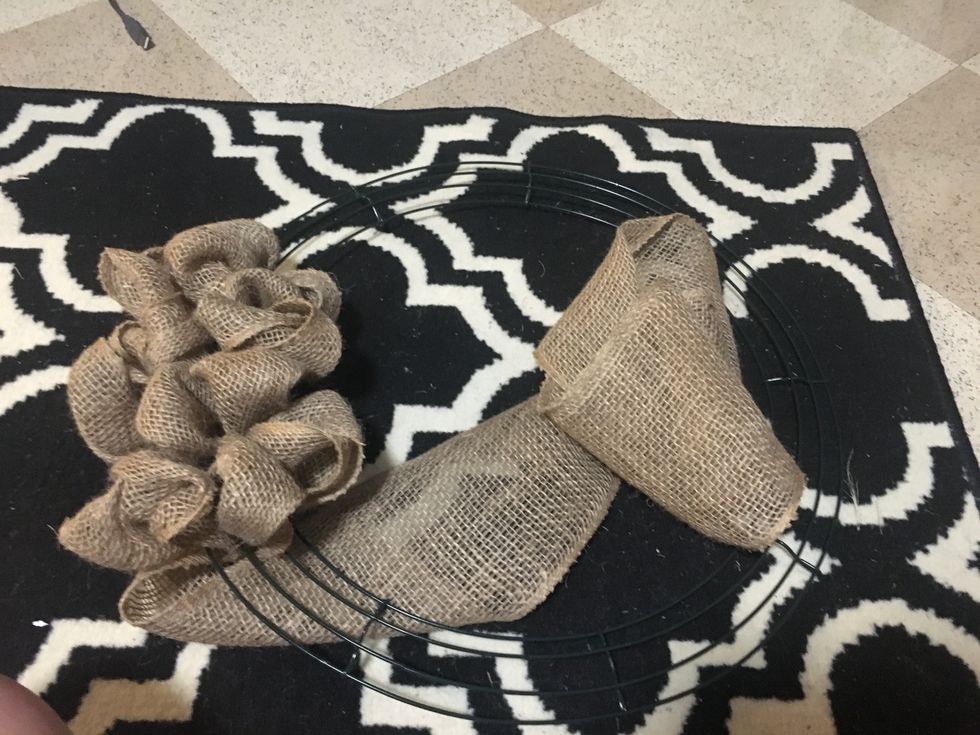 Make the loops with the burlap by twisting the burlap and pulling it between each circle wire.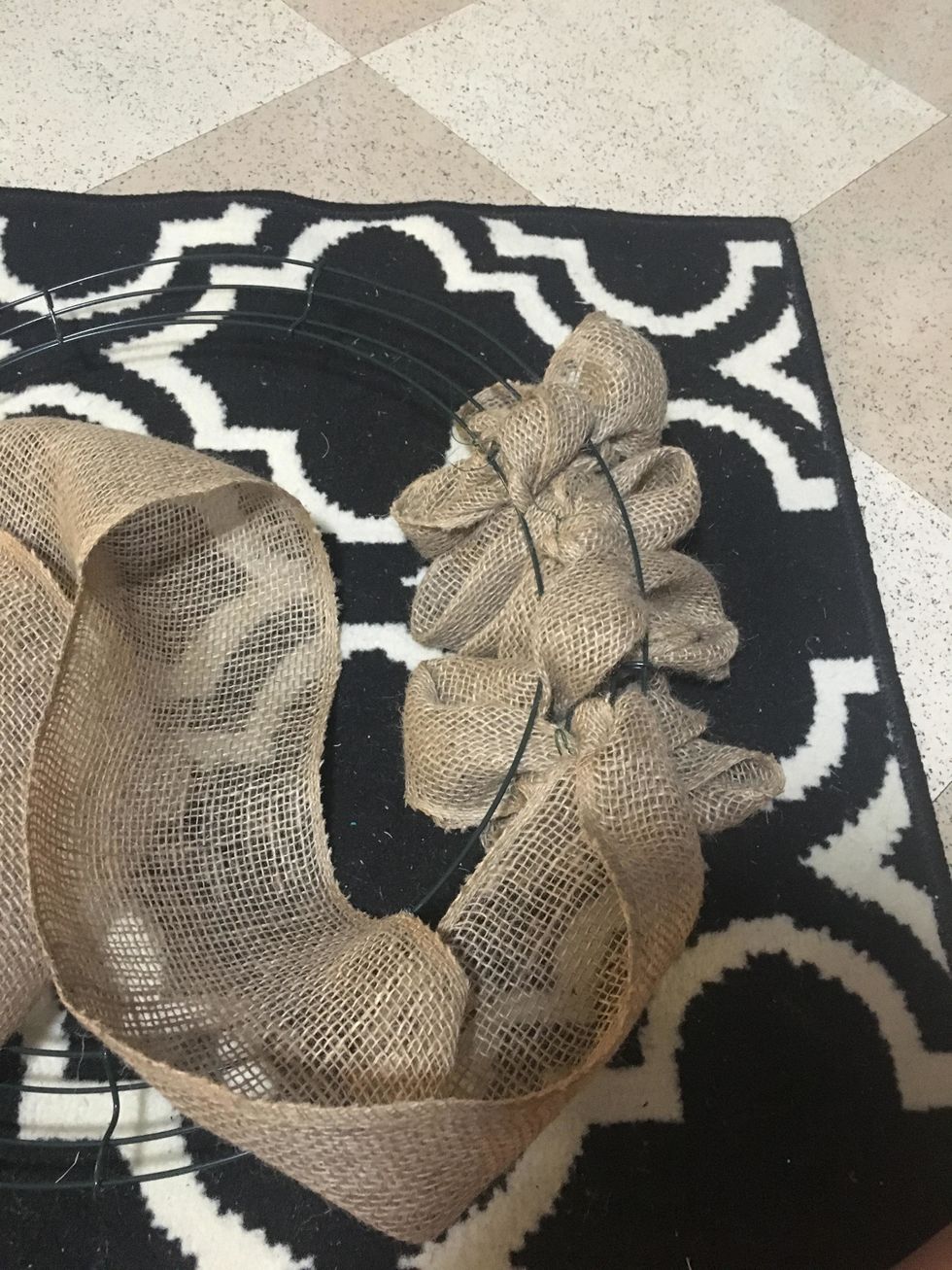 Secure each row of loops by running a small piece of floral wire through the back of the loops, connecting them together and to the wire circles on the wreath form.
Continue step 2 until the entire wreath is covered in burlap loops.
Intertwine your decorative ribbon in between the burlap ribbon. Secure each loop on the back with floral wire.
1.0 18 inch Wire Wreath Form
20.0yd regular burlap ribbon
2.0 Rolls of decorative ribbon
1.0 Roll of floral wire