Make sure you have enough burlap to cover the entire surface of your lamp shade AND enough to cut into strips to cover lamp shade to create the ruffles.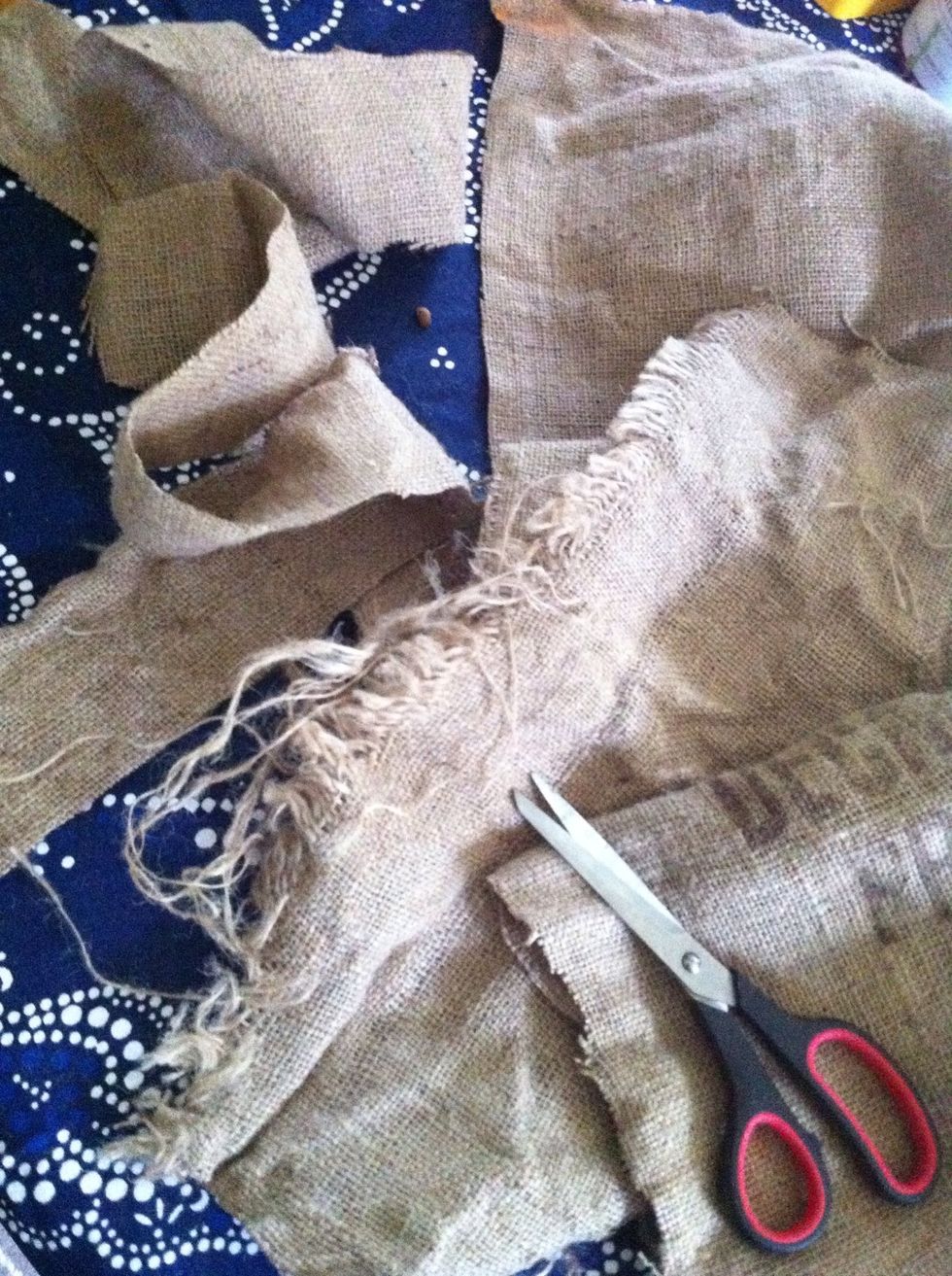 I cut the burlap into strips first.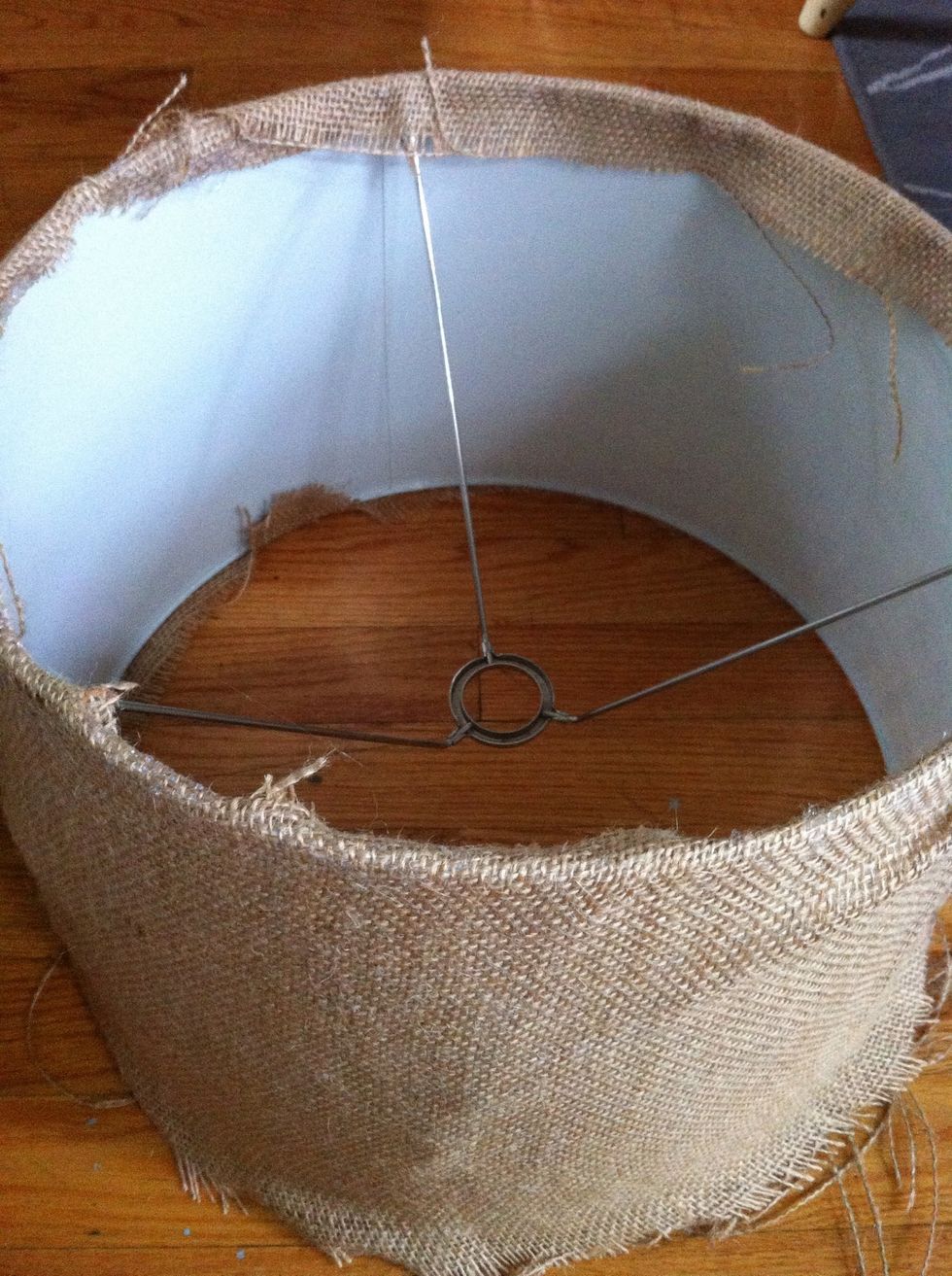 I glued the burlap all around the shade pulling the fabric taut so the surface would be smooth.
You could fold the fabric over the top and bottom as you are glueing. I did but it wasn't neat so I ended up cutting thin strips of burlap to create an inner trim and give the shade a finished look.
Now take your strips of burlap and fold in half and iron out a crease. You could do this by hand but the iron makes a sharper edge.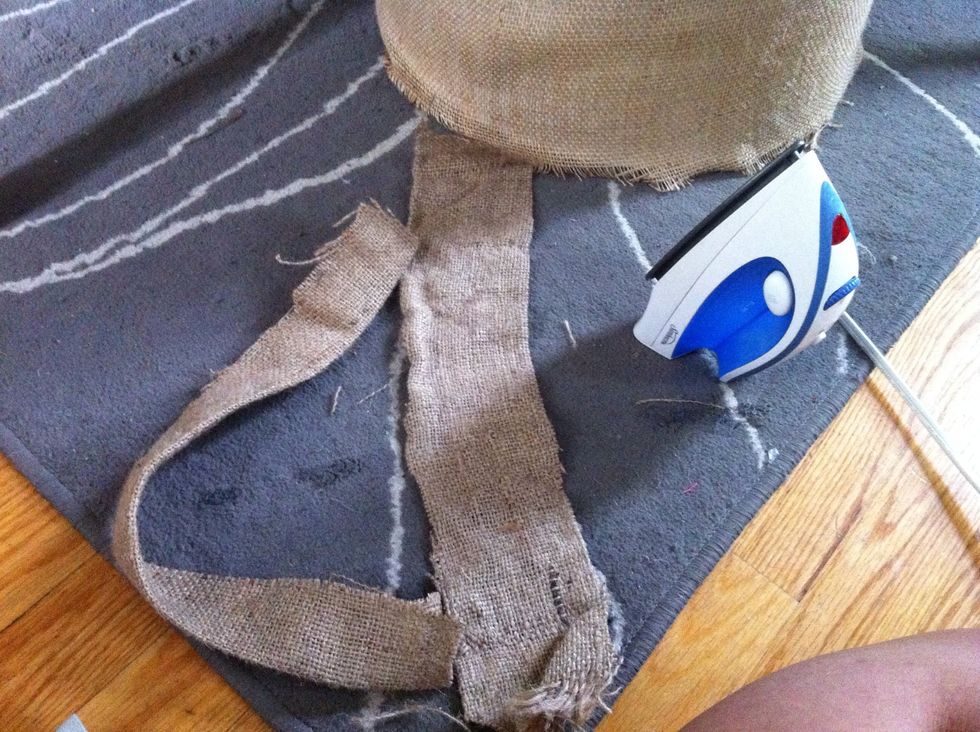 It only takes a few seconds on the highest setting to knock out a sharp crease.
Now this is where the fun stuff comes in!!!!
Begin glueing your strips to the shade. I chose to glue them from top to bottom but you could go around. Put a bit of glue on the shade where you want to start and press the creased edge into it.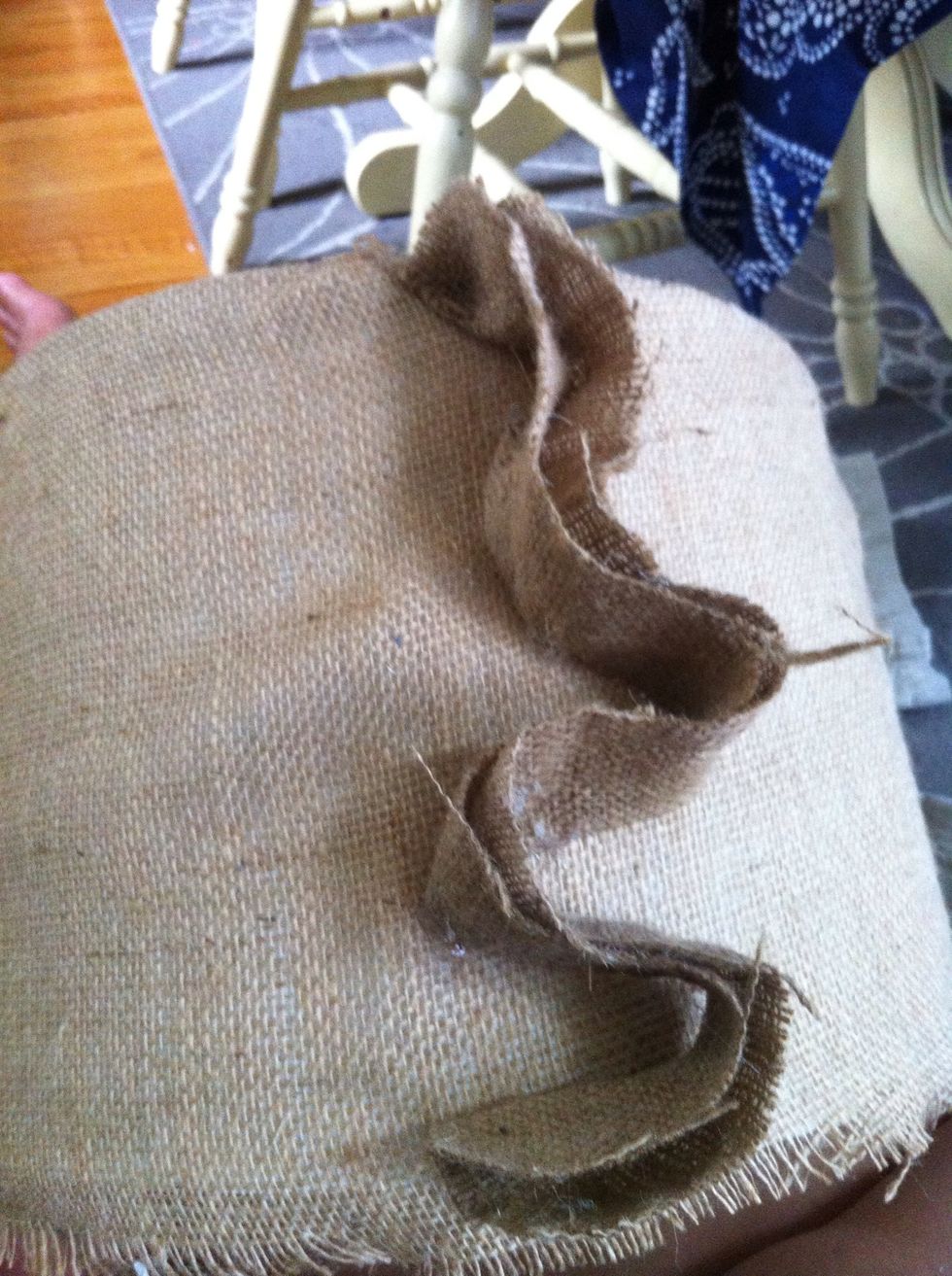 Press it together firmly and glue down the fabric in a squiggly pattern so it will resemble a ruffle.
Make sure that no two ruffles look the same . This will add interest. You will notice some gaps between each row. This is fine. You will fill them in when you are done.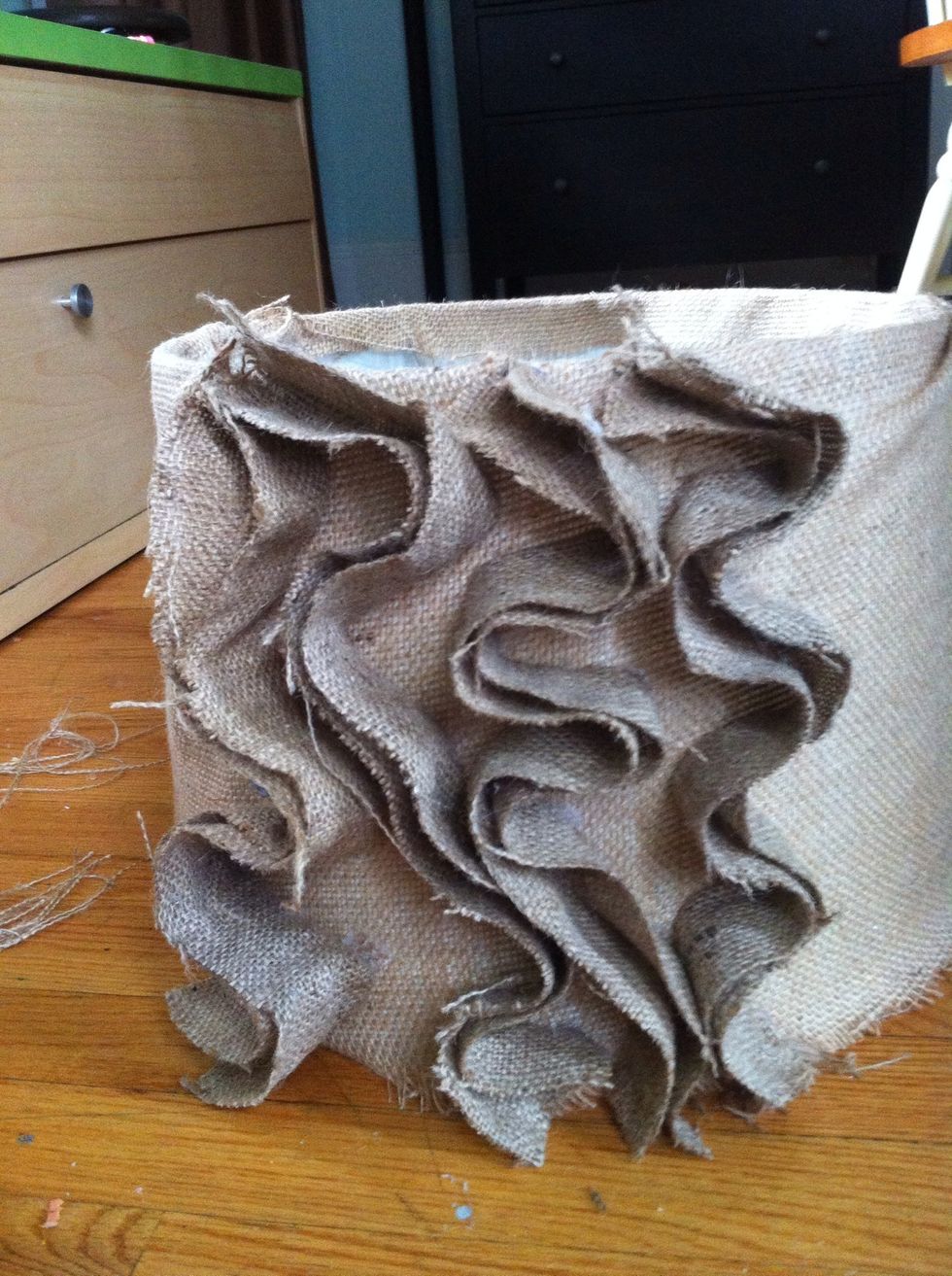 Gaps are fine!!!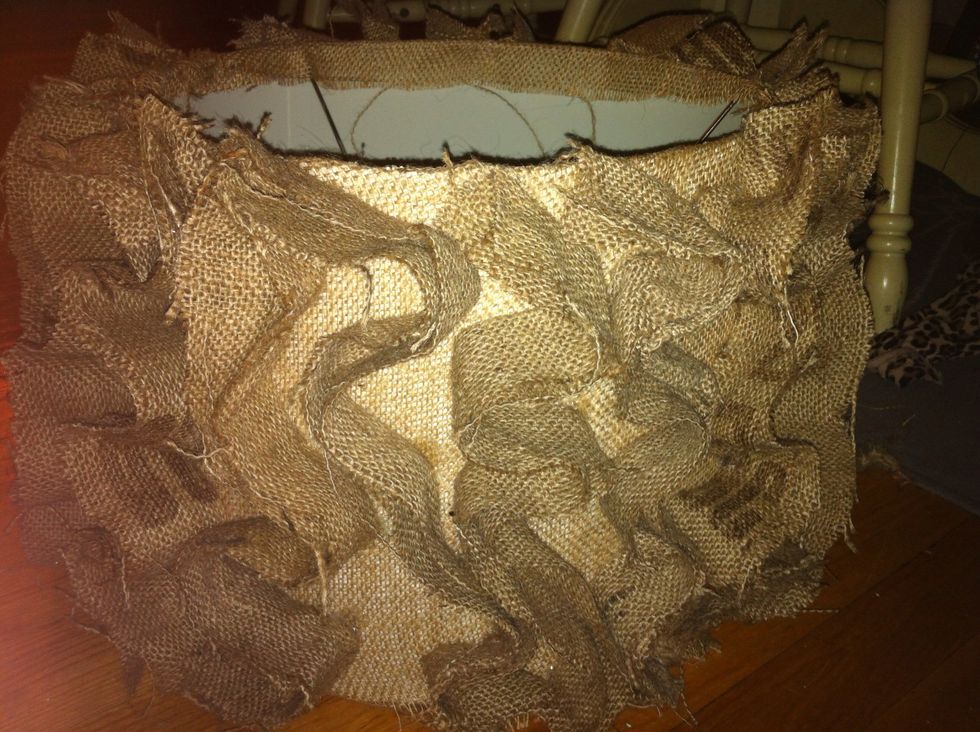 I finished adding my rows of ruffles.
Fill in your gaps with extra strips of burlap. You can cut down the pieces to fit in the space if needed. Then cut 2-4 thin strips of burlap to glue across the inside to trim it out.
This is the final product!!! Hope you like it! It is inspired by an Anthroplogy lamp shade at a fraction of the cost:)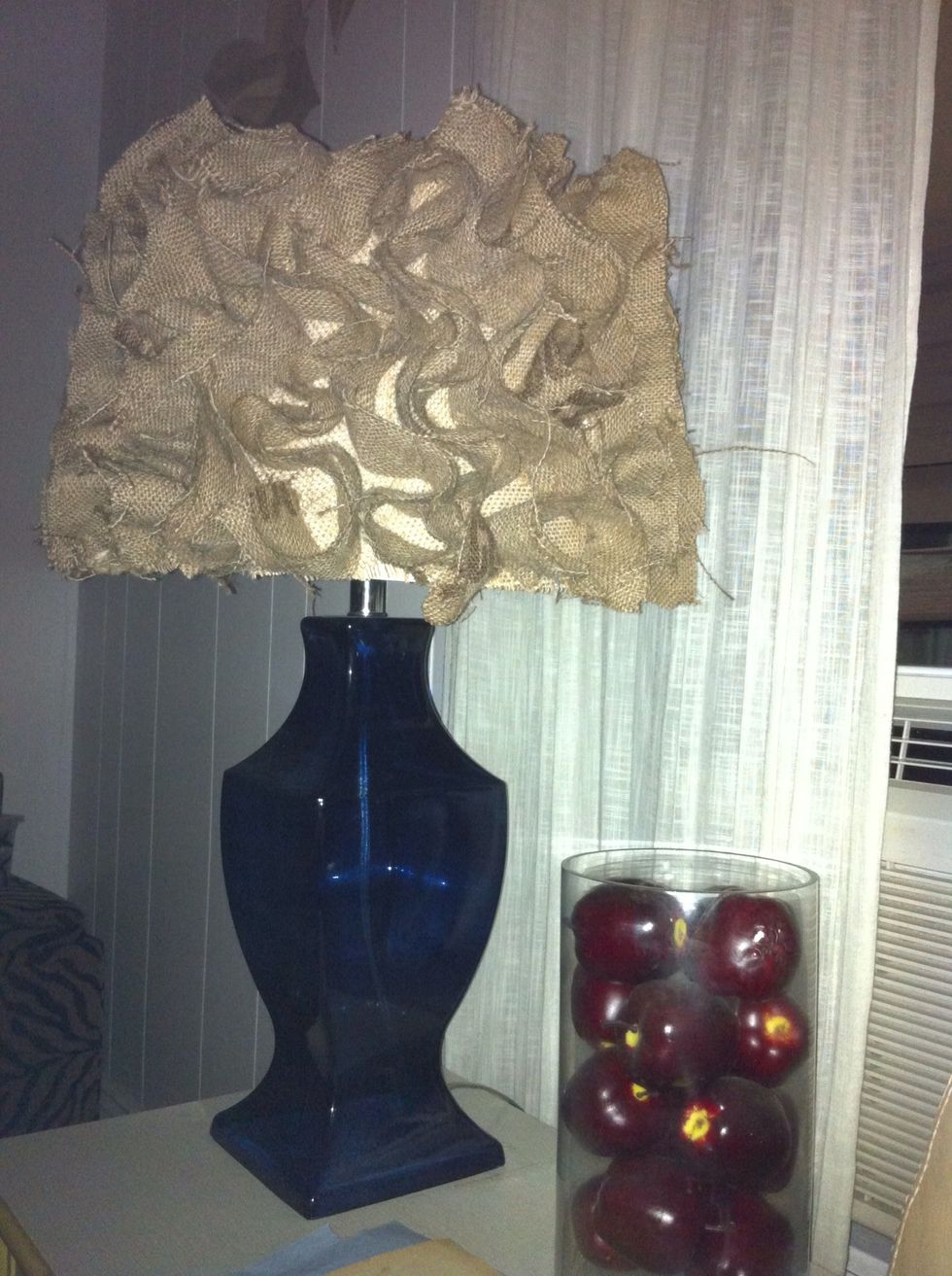 I love it!!
Check out my blog for this and many more projects and crafts....http://pancakesandpatience.wordpress.com
Burlap
Scissors
Glue Gun
Glue Sticks
Lamp shade
Iron