Ok. Add beef and cheese and ranch. Mix. Make hamburger patties. Grill. Clean chicken and then place in bowl. Cover in Italian drsing. Poke with a fork and let soak 20 min. Grill.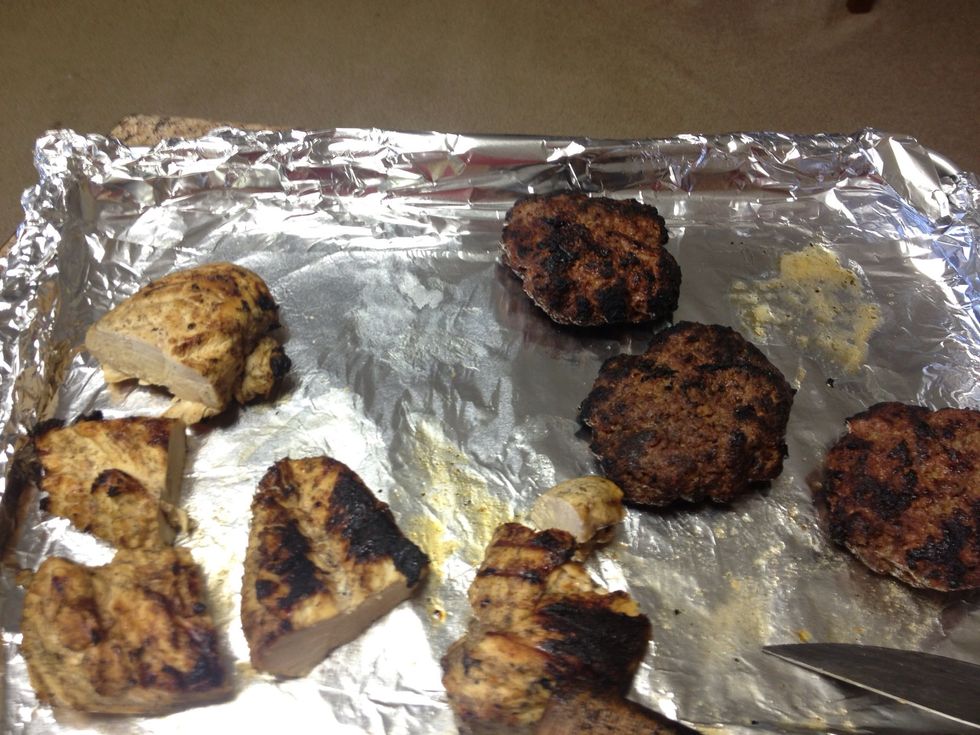 Blackened and grilled. Not burnt. Fine line. Do not burn your meat. Seer it.
Sliced thin the chicken will add a moist and flavorful layer.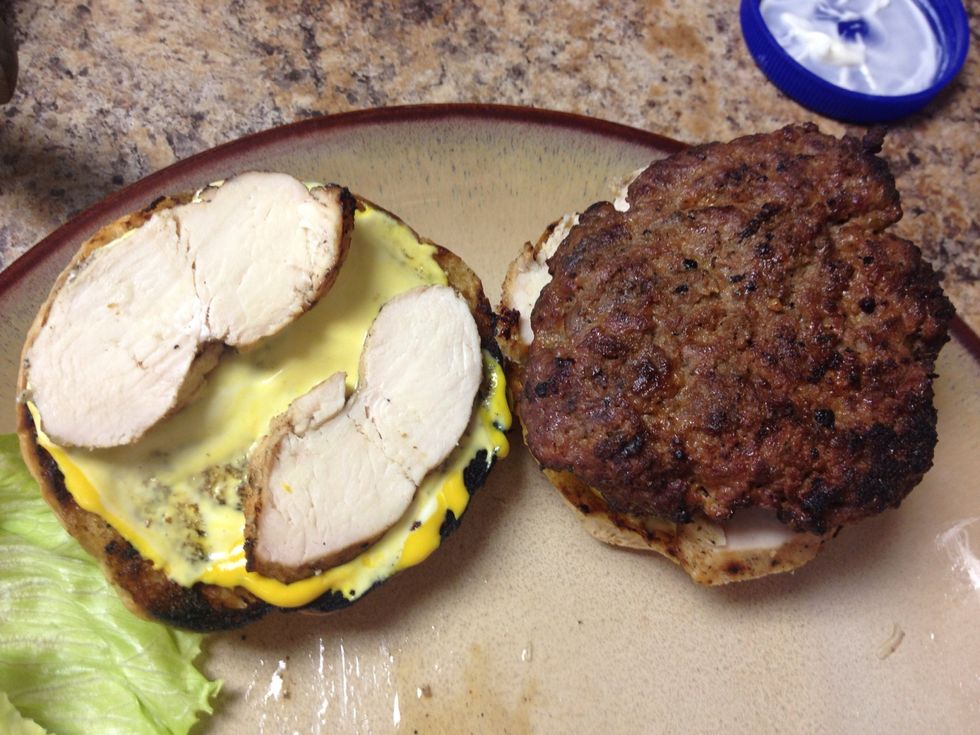 Any bread is fine. I buttered and then grilled mine. This is a kaiser roll. No seeds.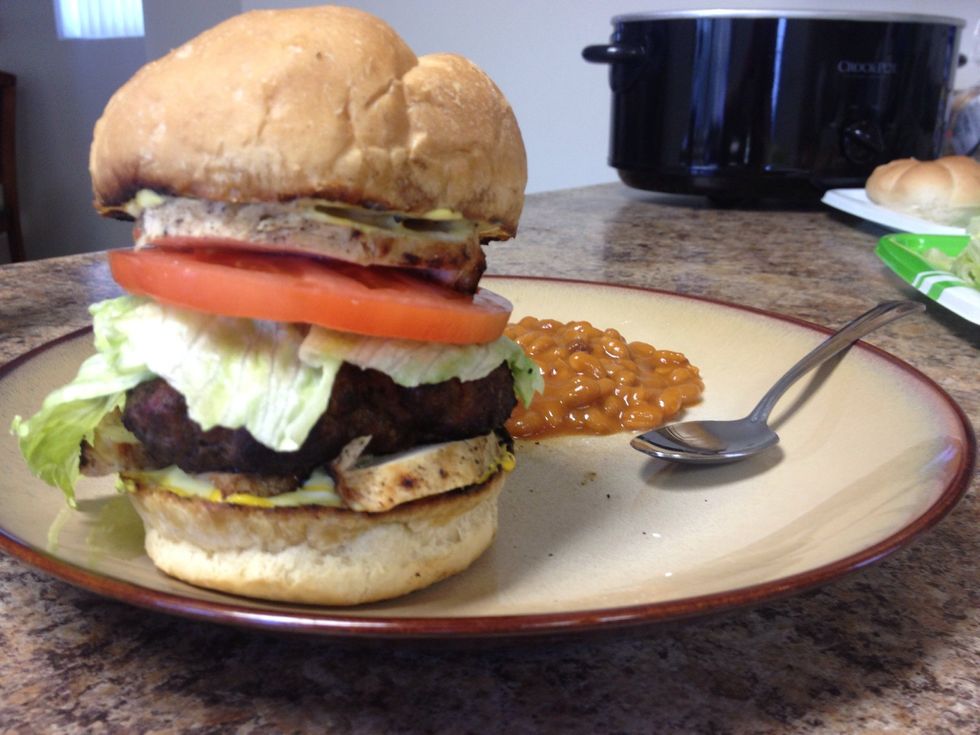 Bread. Sauce. Chicken. Tomato. Lettuce. Beef. Chicken. Sauce. Bread. .
1.0lb Ground beef 80/20
1 packet of Ranch mix
1.0tsp Cayenne
3.0tsp Chicken breasts. Cleaned
1 container of Italian dressing.
1.0c Sharp shredded cheddar cheese.
Erik Roberts
I love cooking. Love experimenting. Will post the stuff that works. New stuff every weekend. Unless I mess it up. Hehe.