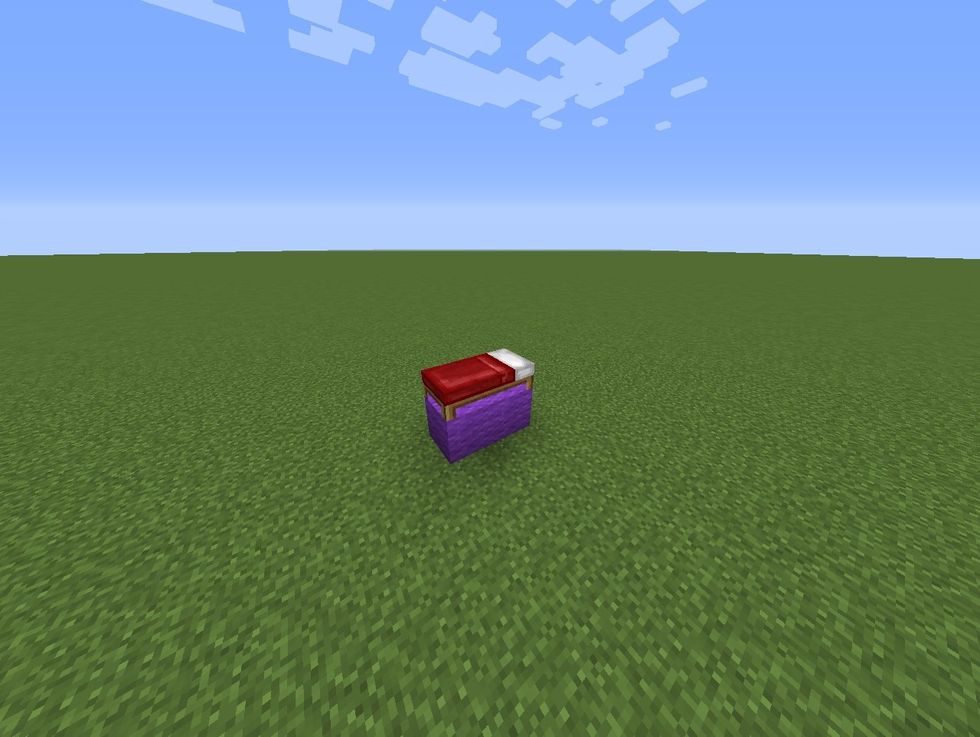 Place down your two blocks and the one bed like this.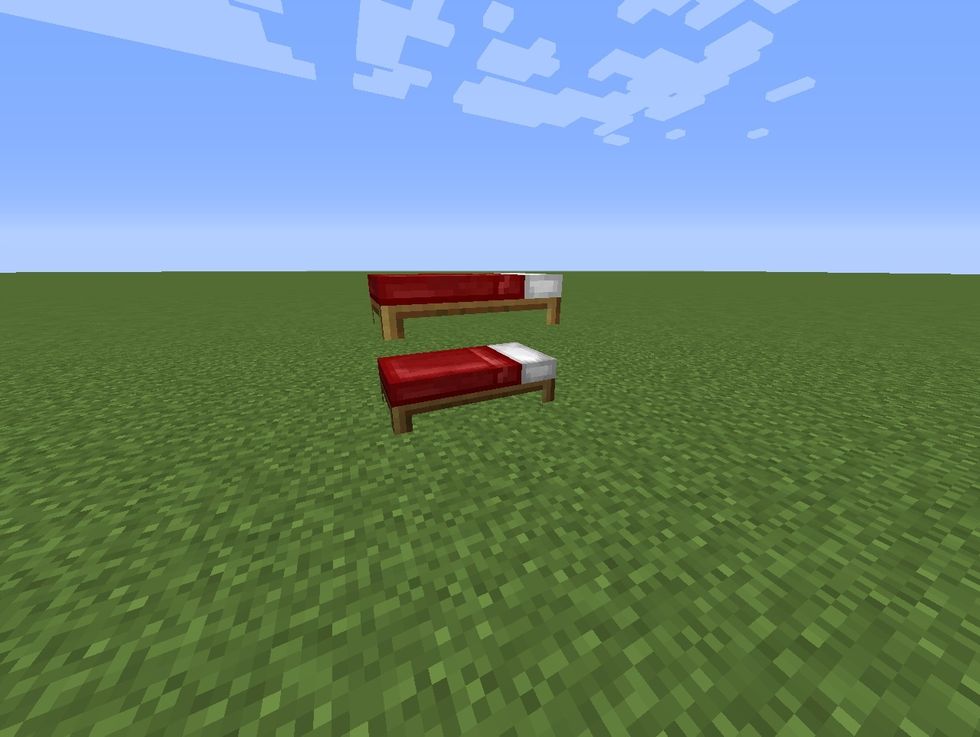 Break the two blocks and place the second bed under the first. Make sure they are facing the same way!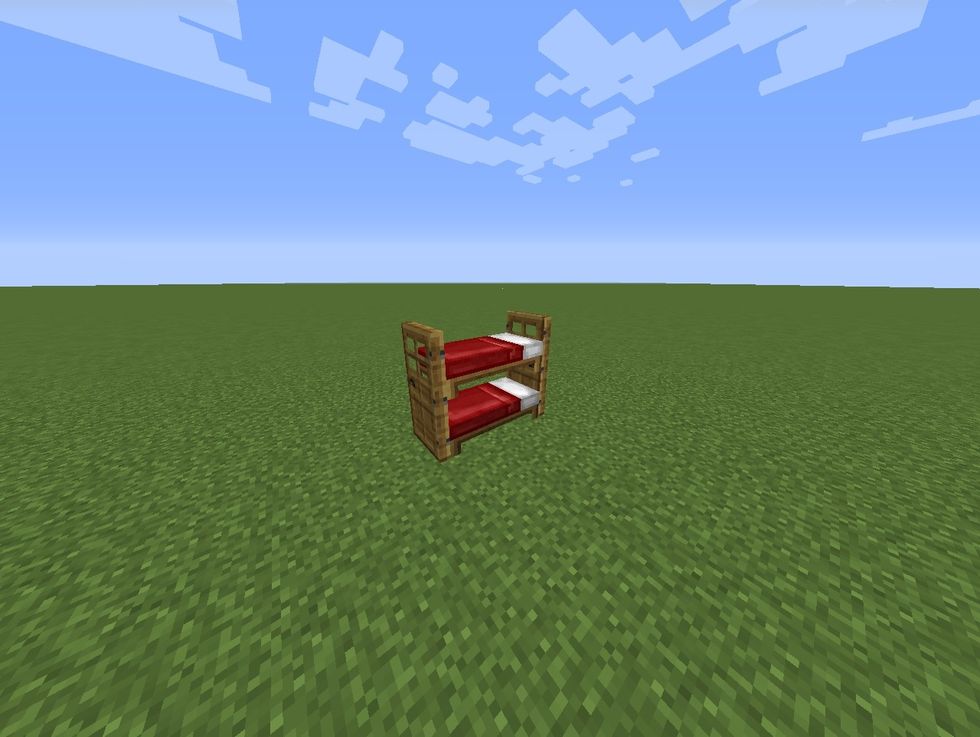 To finish off, place doors facing the beds and you are finished! Enjoy and I hope you use this in your house at some point.
2.0 Beds
2.0 Doors
2.0 Any Block