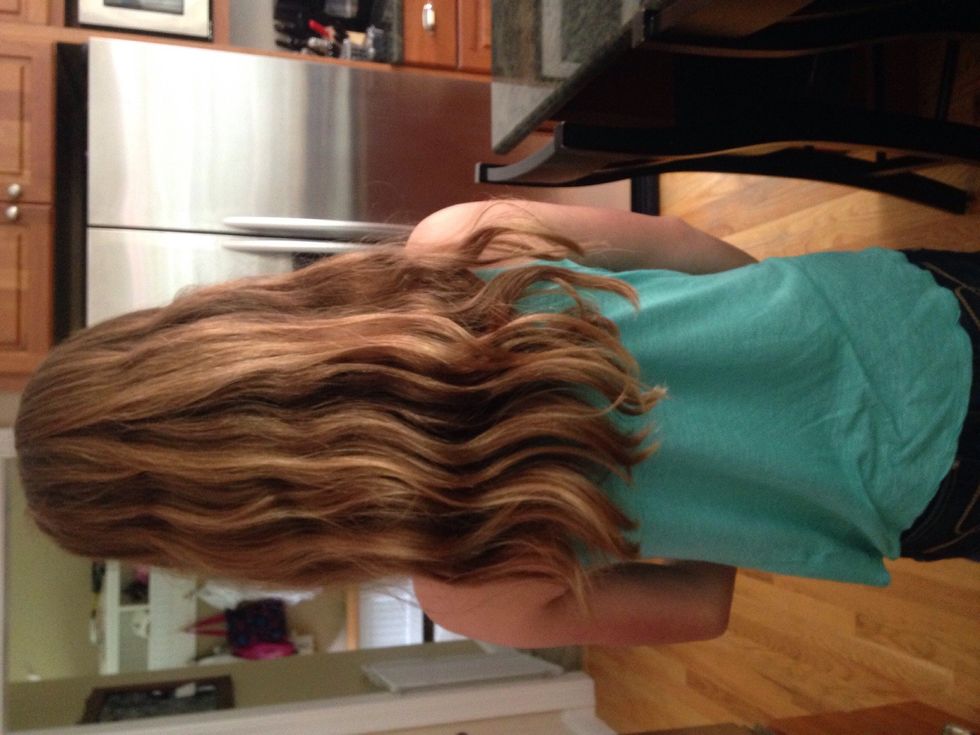 Start with your hair down and brushed through. I added coconut oil spray into my hair to soften it and make it easier to handle.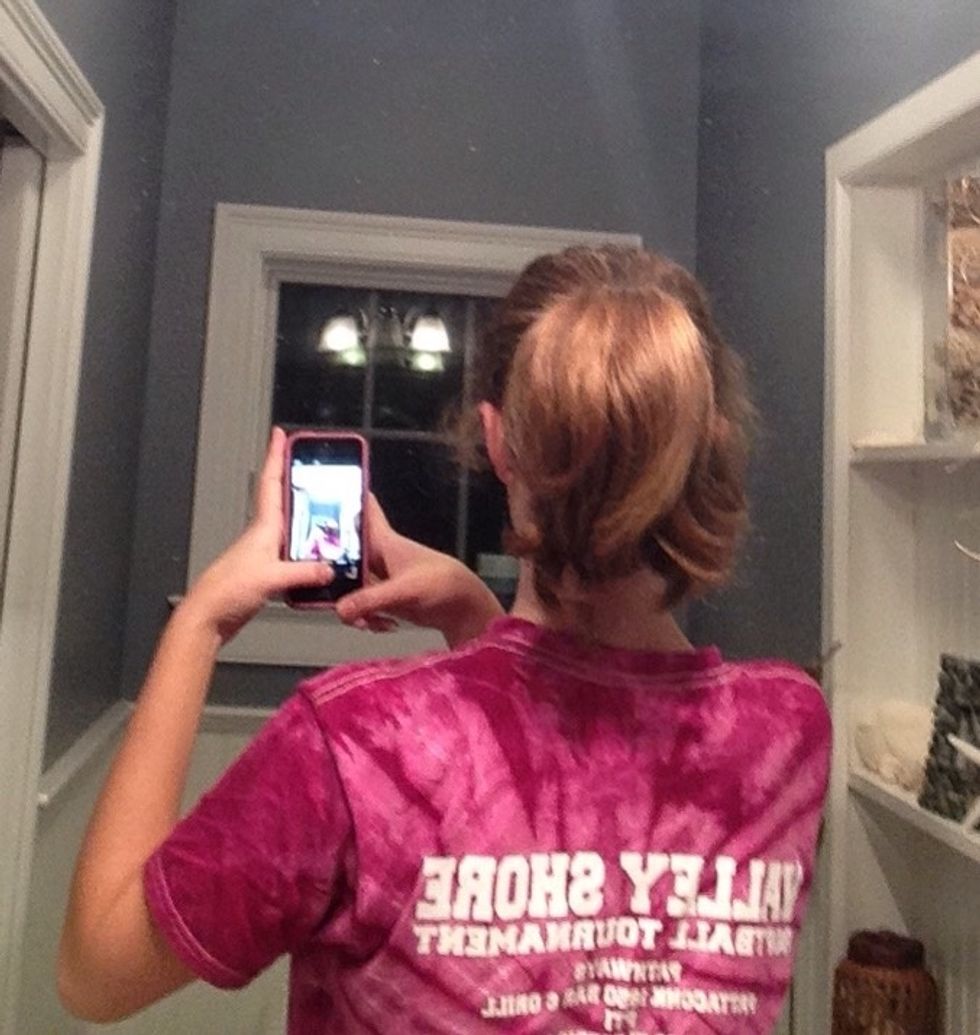 Now put it into a ponytail. I prefer a high ponytail but wherever you place it on your head will work with this strategy of bun making.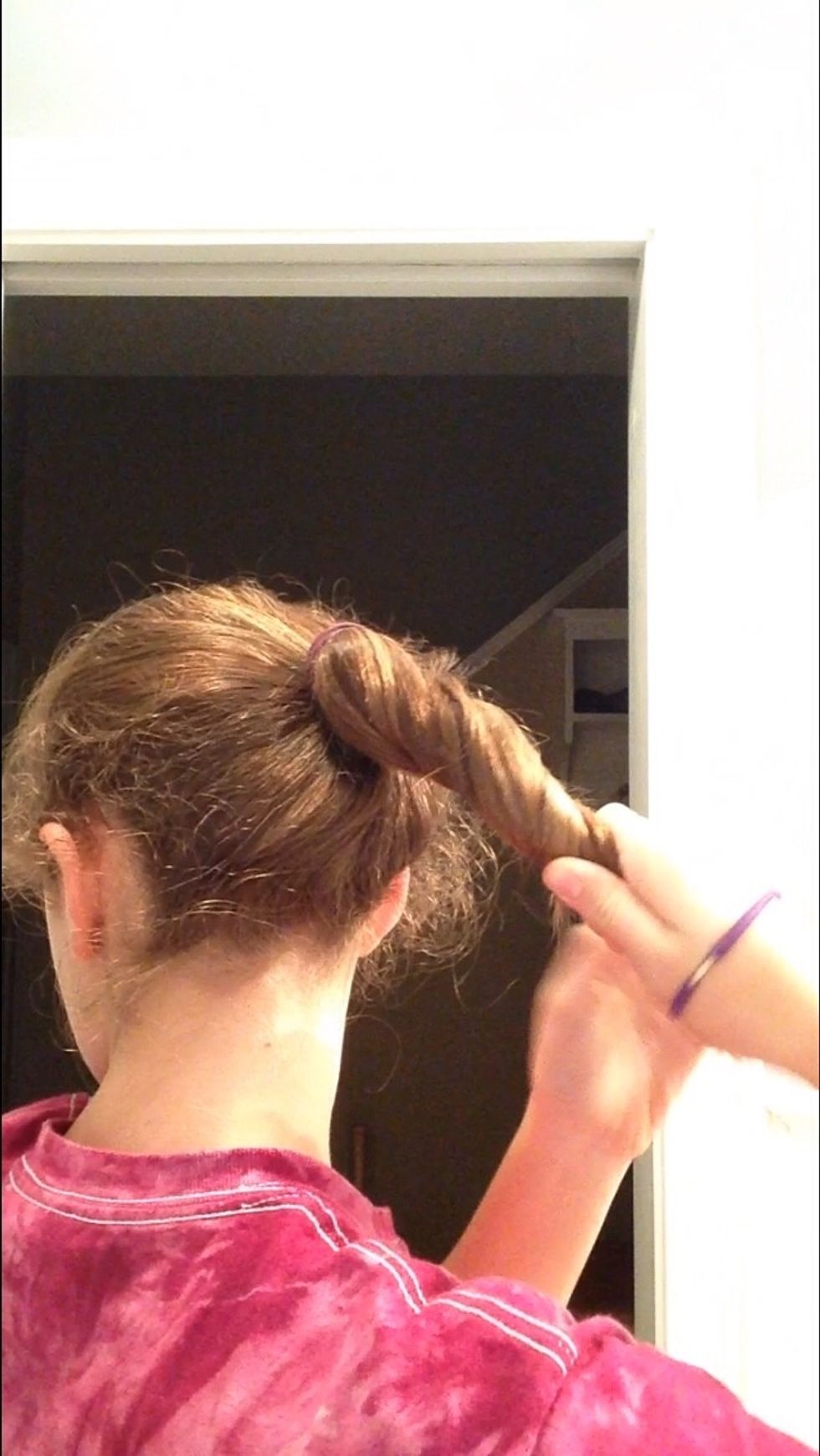 Now take your ponytail and start to twist it. Let me just say that this is way easier without layered hair.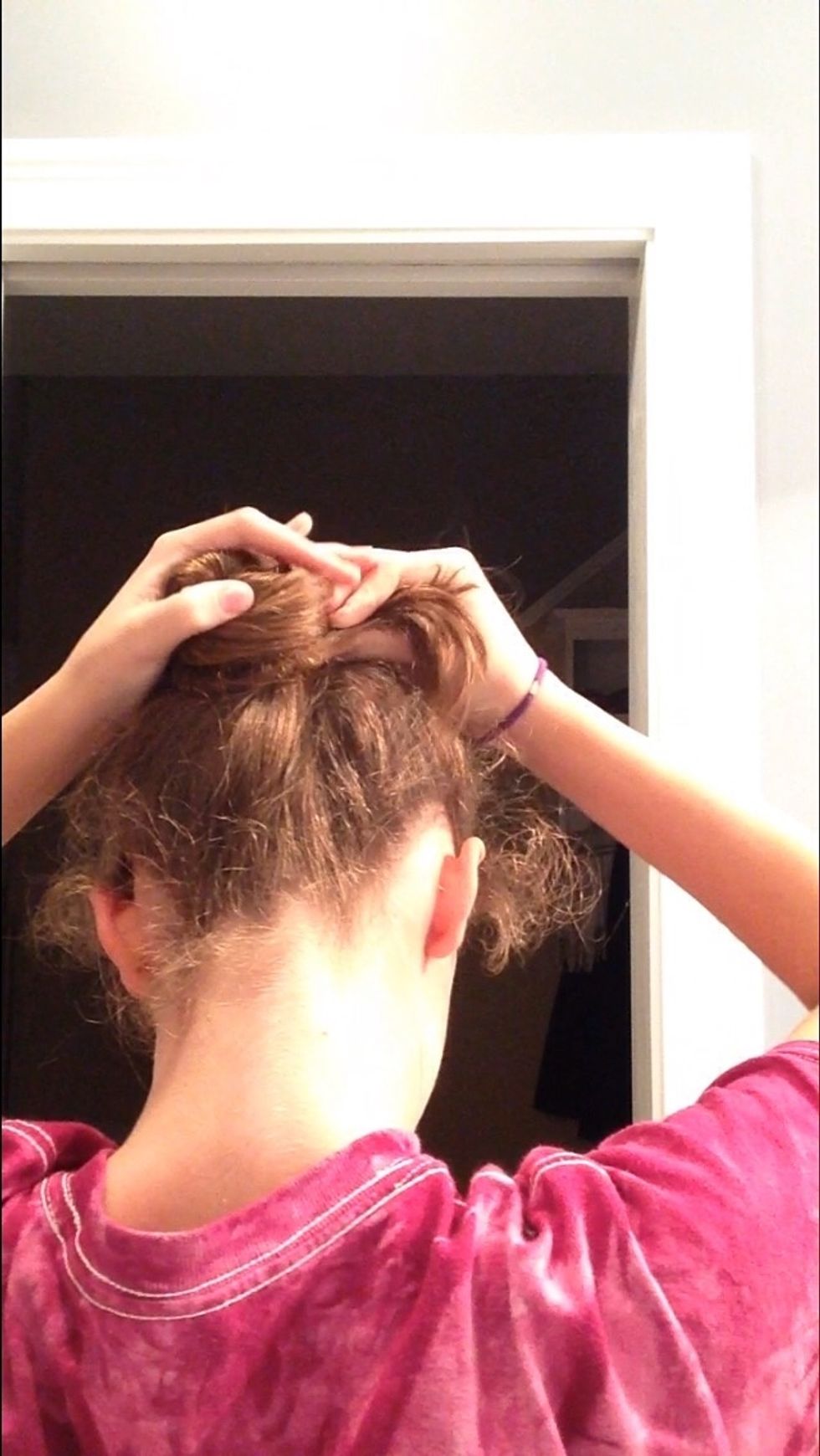 Now take the twisted hair and begin to wrap it around your ponytail until there is no more hair to wrap.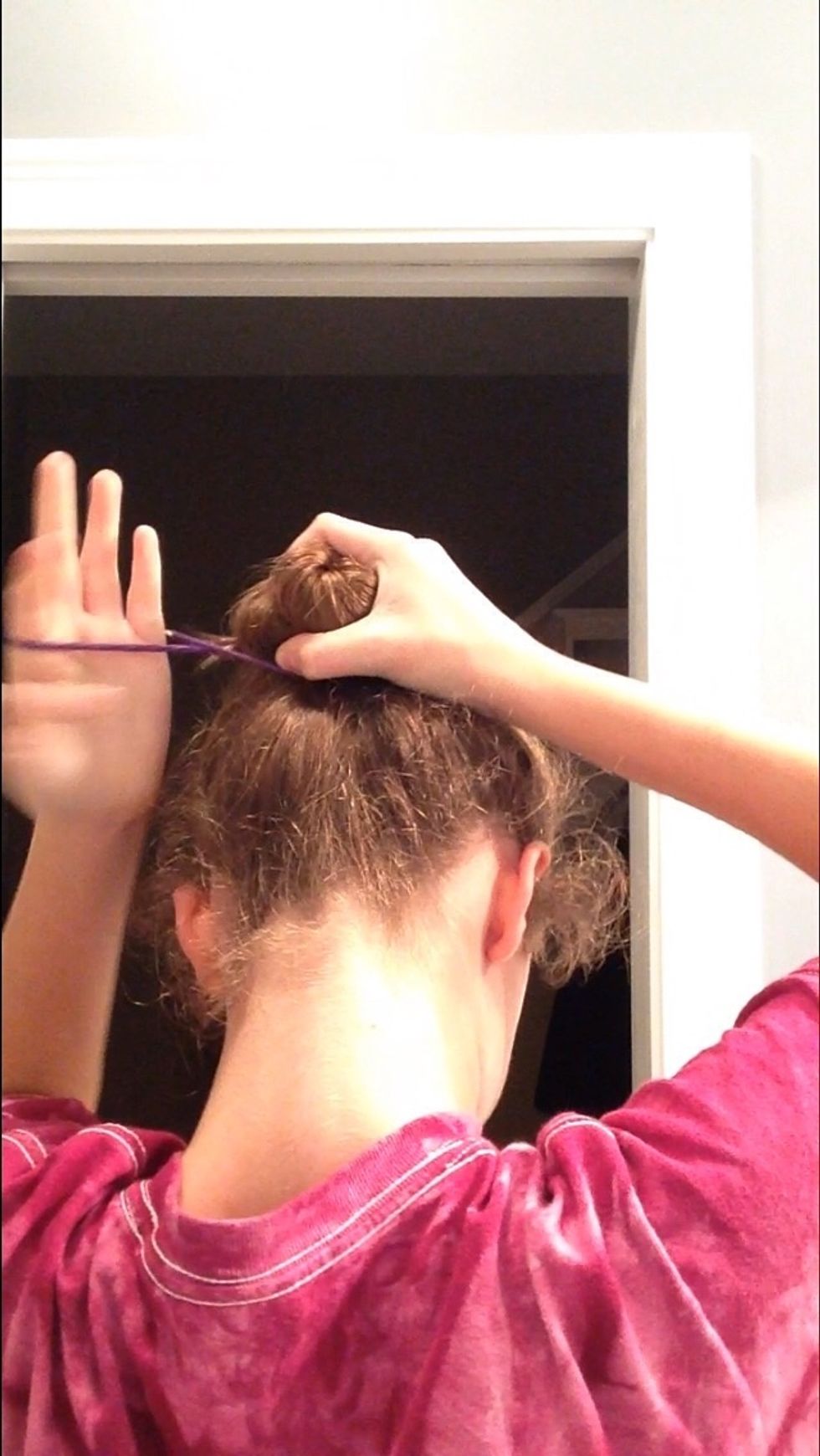 Now take your 2d hair tie and tie your bun in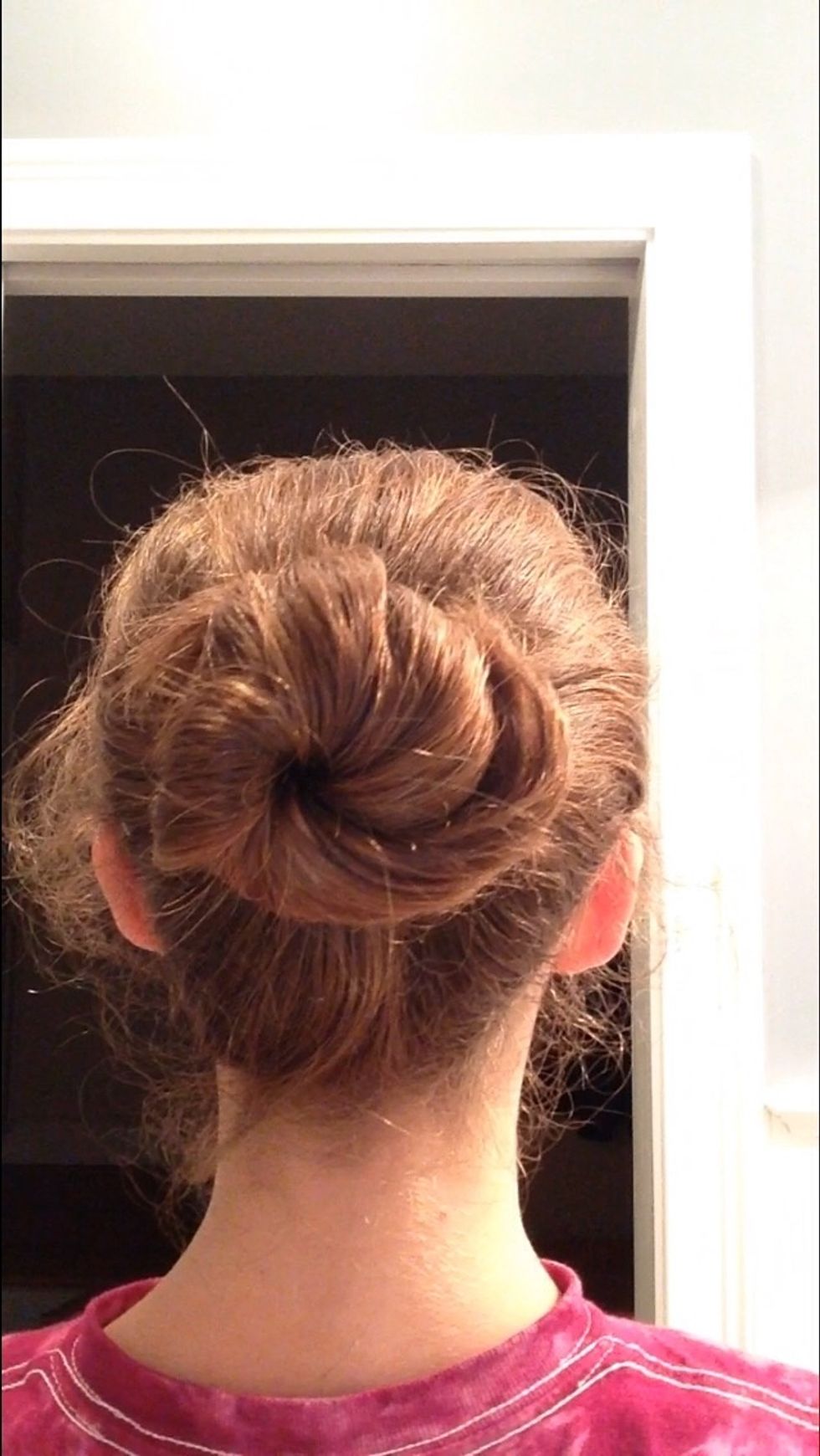 Final result!
Thank you for viewing my guide! Follow if u haven't already and i will follow back!! Also like and comment some new ideas!! Love u! -✌🏼️Lolo
2 hairties
Hair spray
Brush
Coconut oil spray or other softening spray
Livin' that New England Life?