Have you ever wondered what to do with that photo frame that has cracked glass? Look no further!
22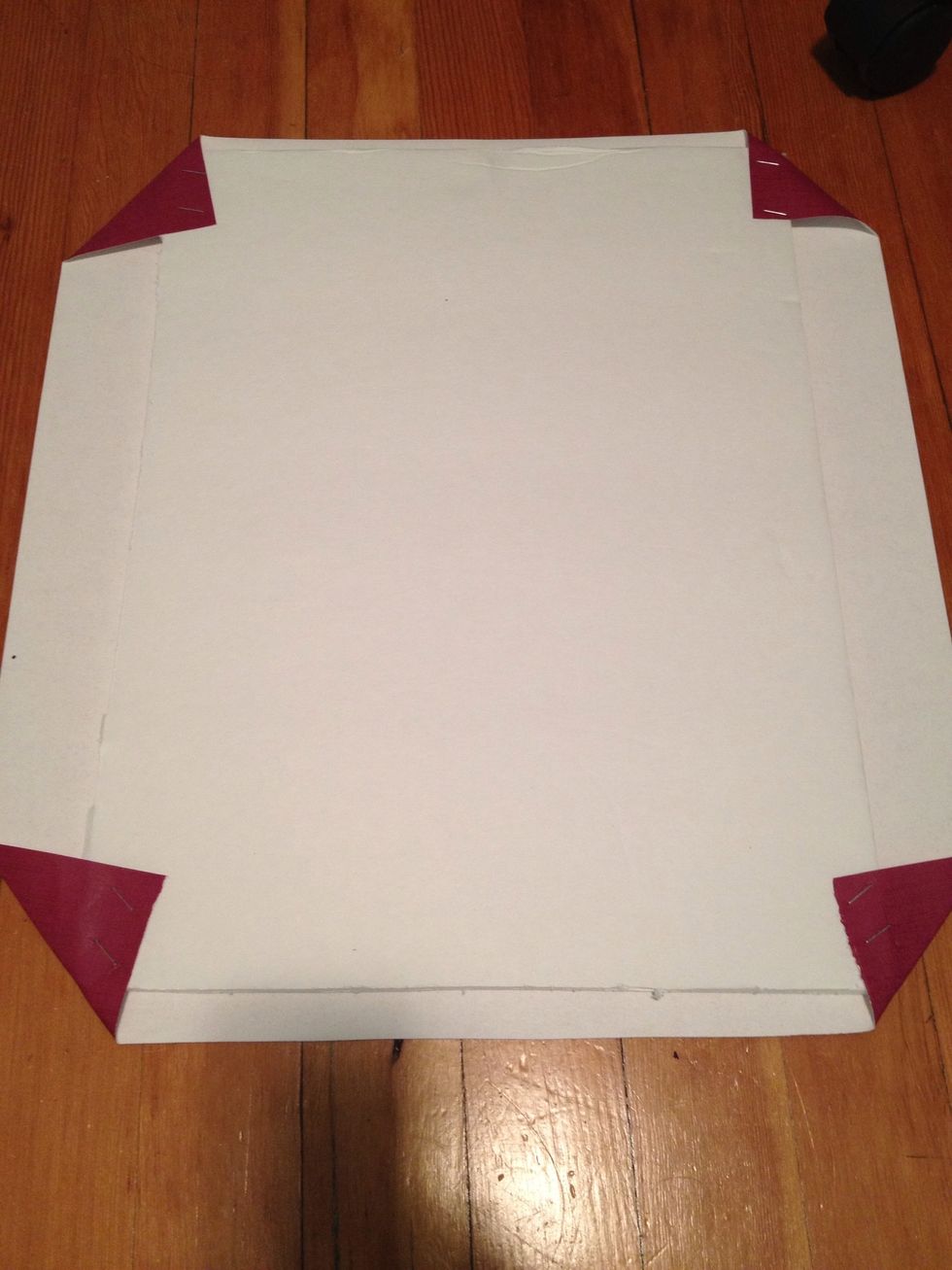 Decide which paper you want to use & make sure it fits on to frame. Place the photo frame backing onto the backside of the wallpaper sample. Fold over the corners like triangles and staple these down.
Fold over and press down with your thumbs along the edges to crease the paper. Staple all the sides down.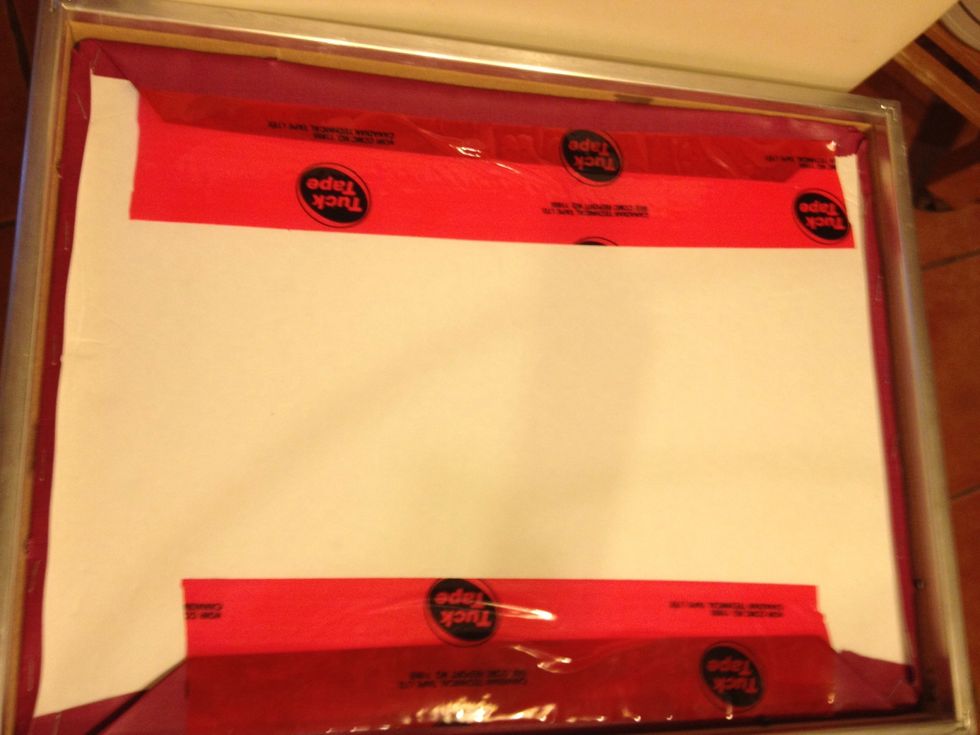 For added strength you can use heavy duty tape to adhere the edges.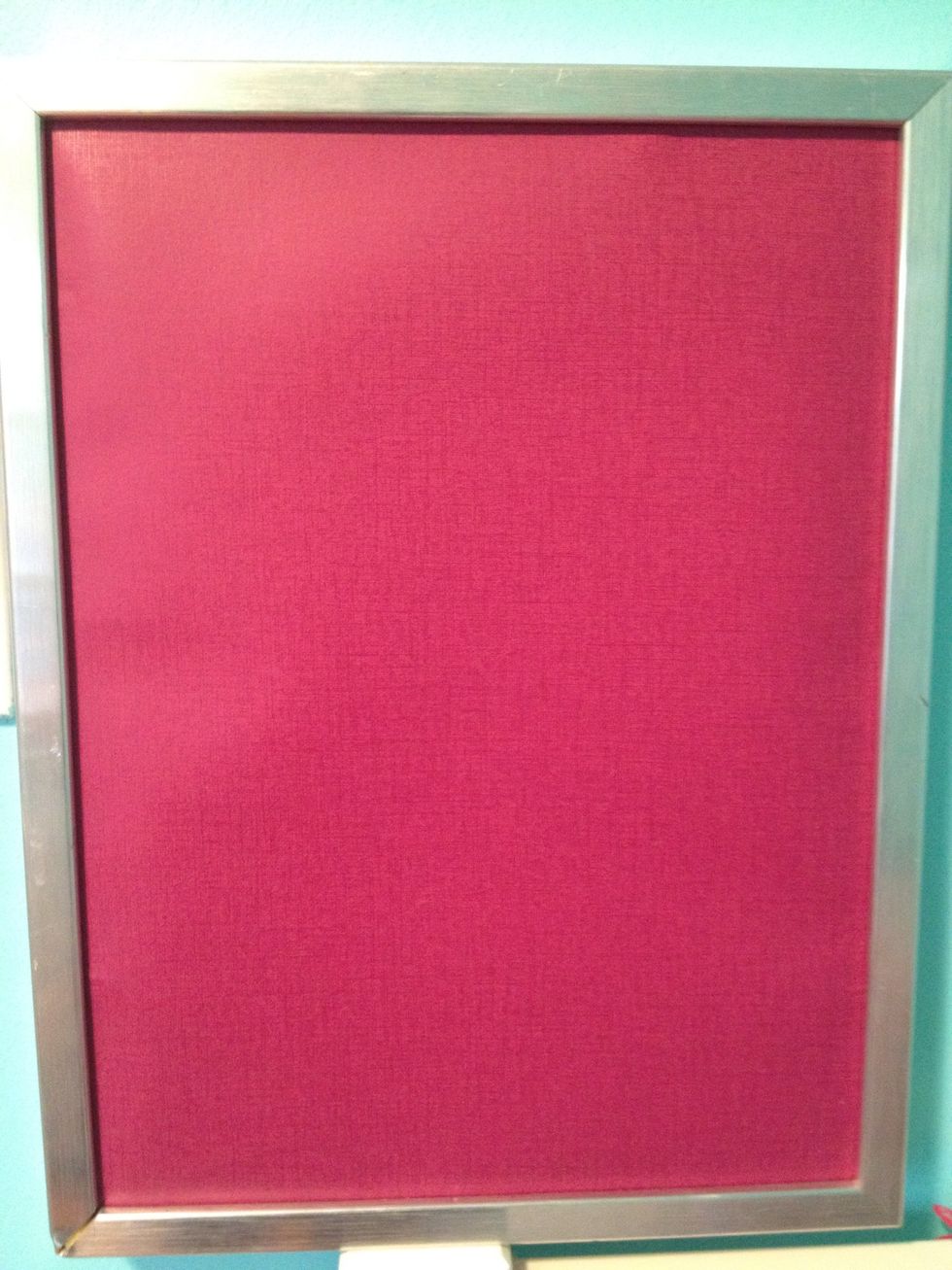 Insert the backing onto the frame and start pinning!
This is another example to which I've added ribbon in a criss cross pattern with hot glue at the intersecting ribbons and on the back. I added mini clothing pins to hold papers.
1.0 Old photo frame - medium or large
1.0 Sample of either wallpaper, fabric or wrapping paper
X-acto Knife
Stapler
Tuck tape