This is a clear glass vase that the mums, carnations, gip, and leather leaf will go in. As seen in the picture, the vase should be filled to the bottom of the neck (about 2" from bottom of vase)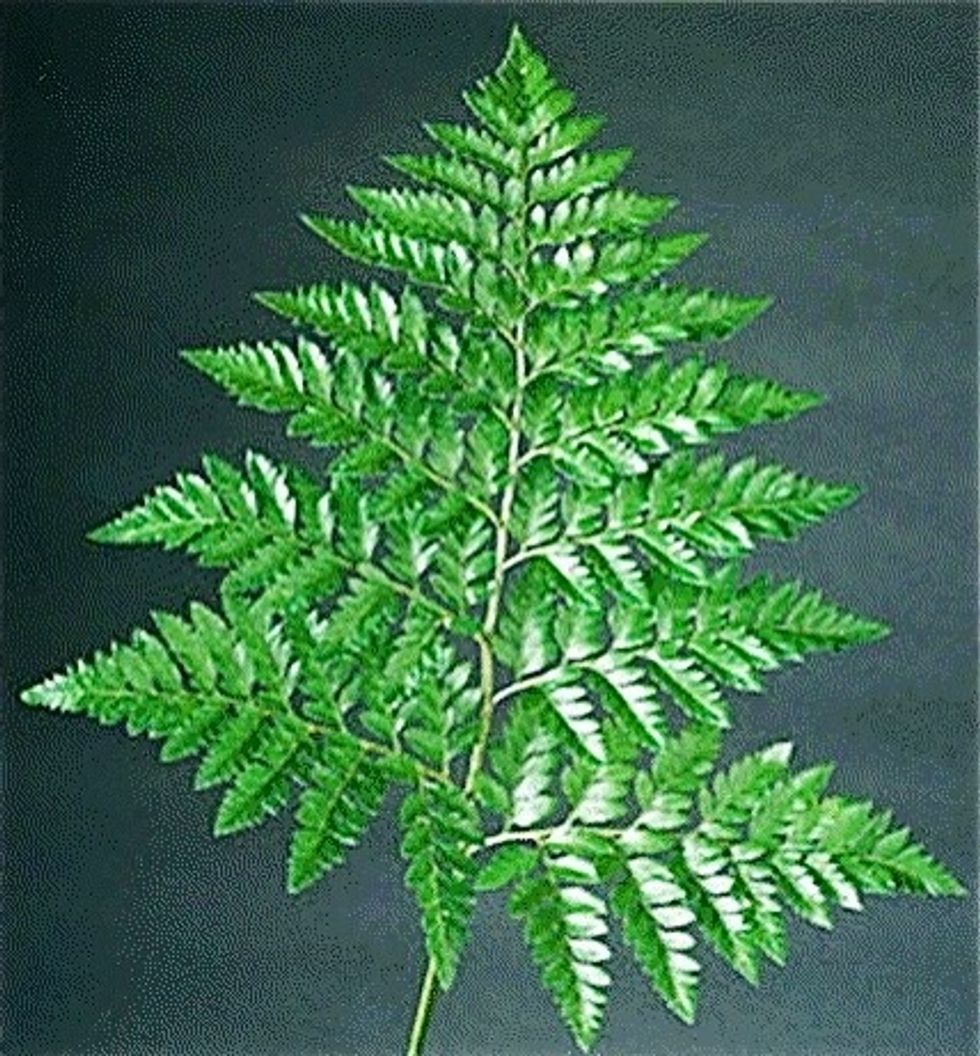 Leather leaf is a filler flower that is put in most arrangements. In order to make the leather leaf last as Long as possible, you should wipe the stem of the leather leaf off. Cut some stem off bottom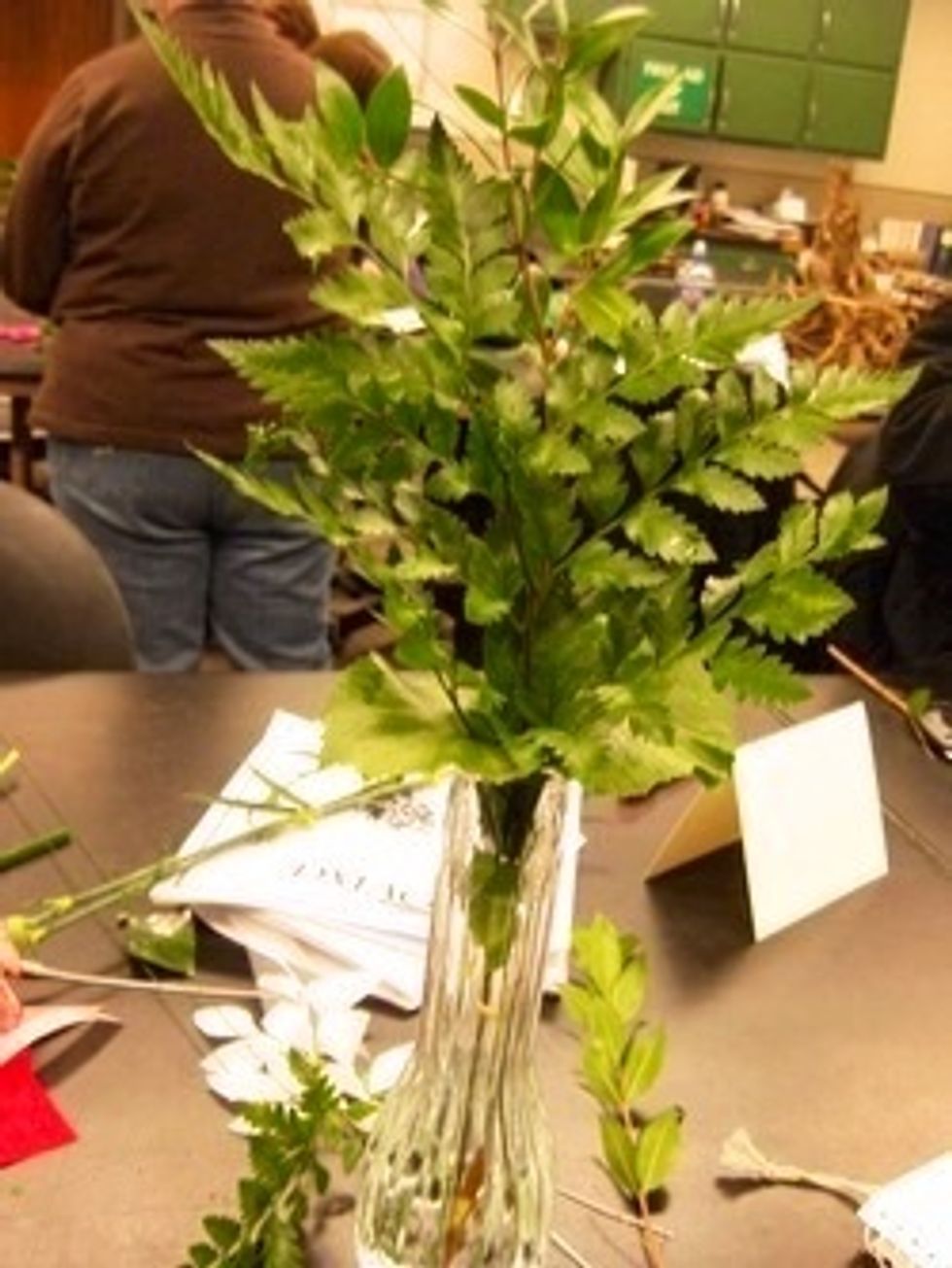 This is the wiped off leather leaf. The leather leaf should be 1 and one half the size of the vase in order to achieve proper proportion. A second piece of leather leaf should be added (back to back).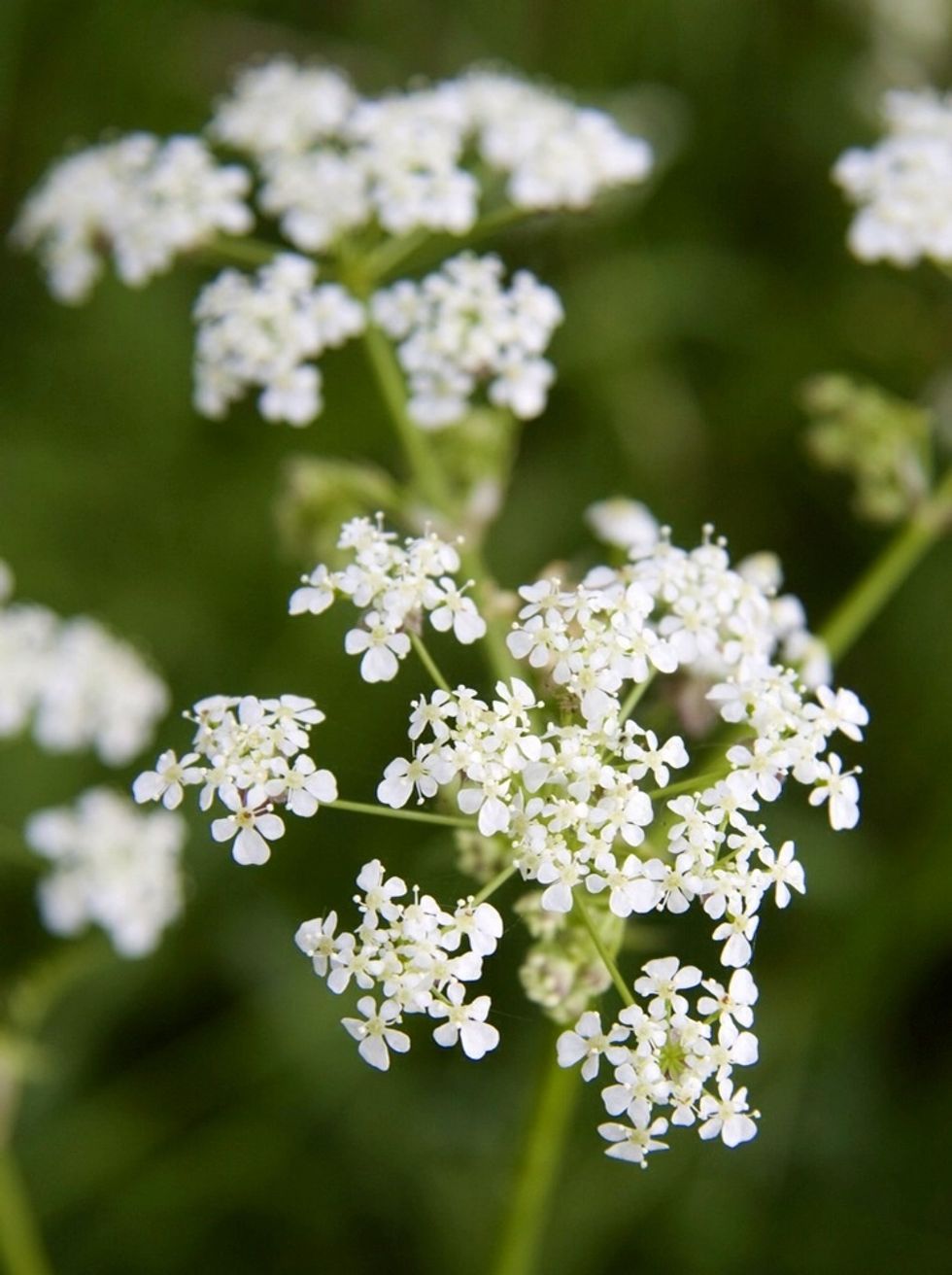 This is gyp. Much like leather leaf, gyp is a filler, you should wipe off the stem, and you should cut some of the bottom of the stem off.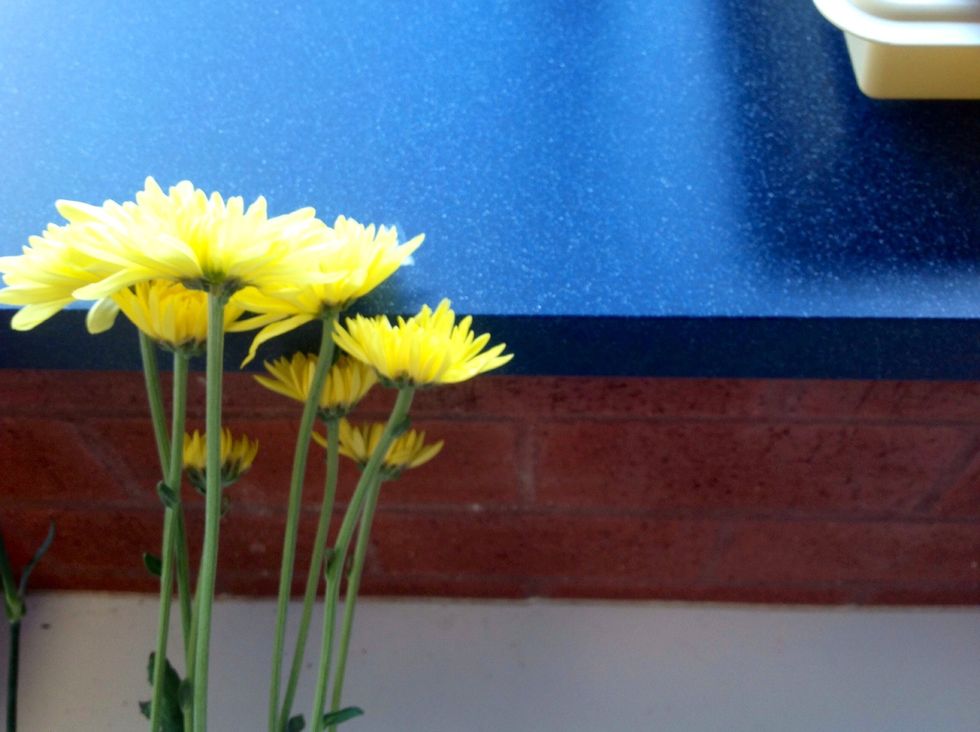 These are mums. Mums fill space in the arrangement. When you make your bud vase, you have to make sure that the color of your mums are different to that of your carnations.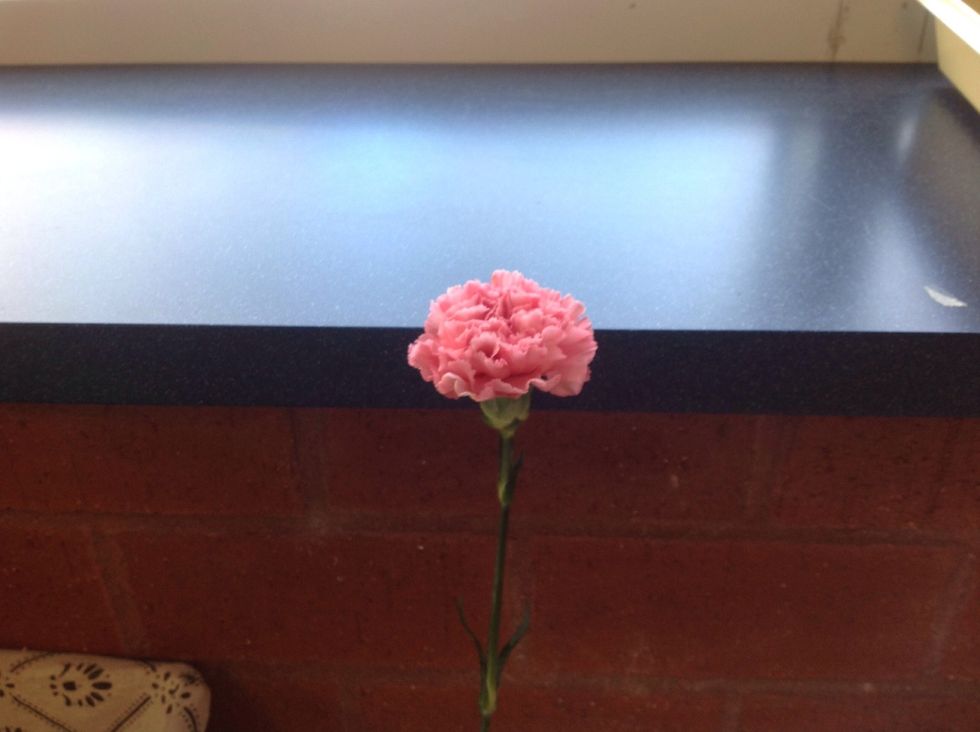 Make sure you chose three of the same color standard carnation (different then mums). 1st carnation(below top of leather leaf), 2nd(in middle), 3rd(near bottom). Fluff out carnations so there open.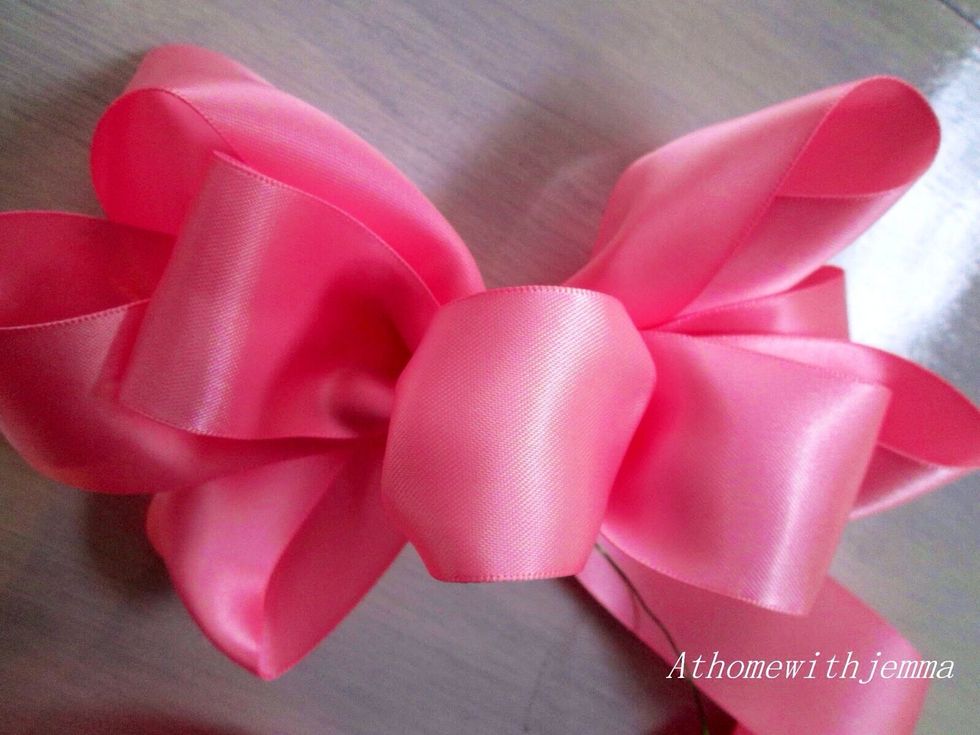 This is a five Loop bow with a number #3 pink ribbon. The length of the ribbon = your arm spanned. (put a wire through the center of the bow and put a wooden pick into the vase to secure the bow).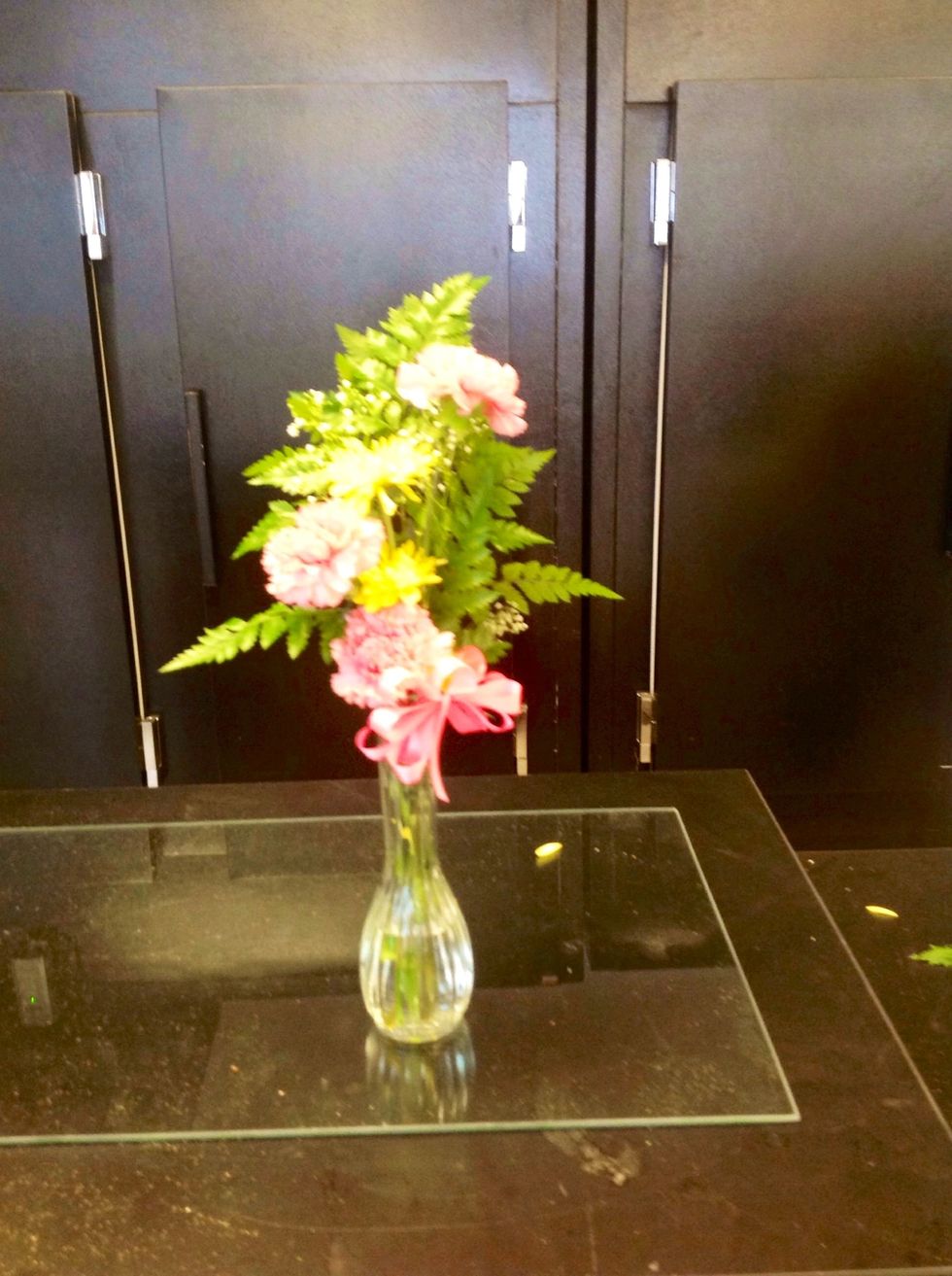 This is the finished product (bud vase) with the carnations, mums, gyp, and leatherleaf put into one to create the final product. The goal of this arrangement = achieve proper proportion and unity.
1.0 Vase to contain mums, carnations, gyp, and LL
2.0 pieces of leather leaf that are cleaned at bottom
Gyp (as much as you need untill it looks full)
3.0 Mums that are the same color(different then carn.)
3.0 Standard carnation (tall, medium, and short)
1.0 #3 pink ribbon (arms length)
1.0 Snips
1.0 Floral wire to hold bow together
1/3 Water to put in vase to keep alive