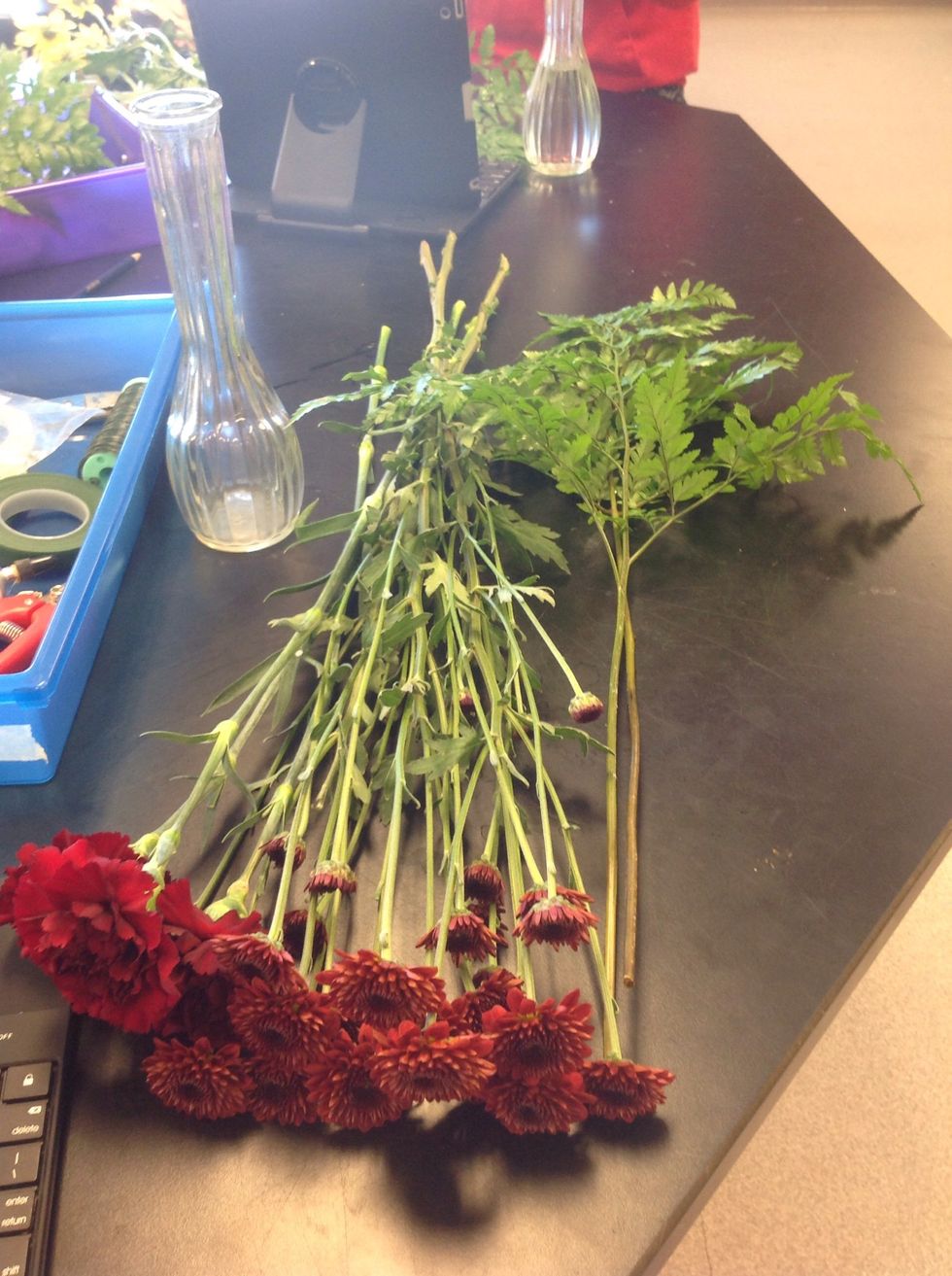 First, gather all of your supplies - leatherleaf, large flowers, mums, etc.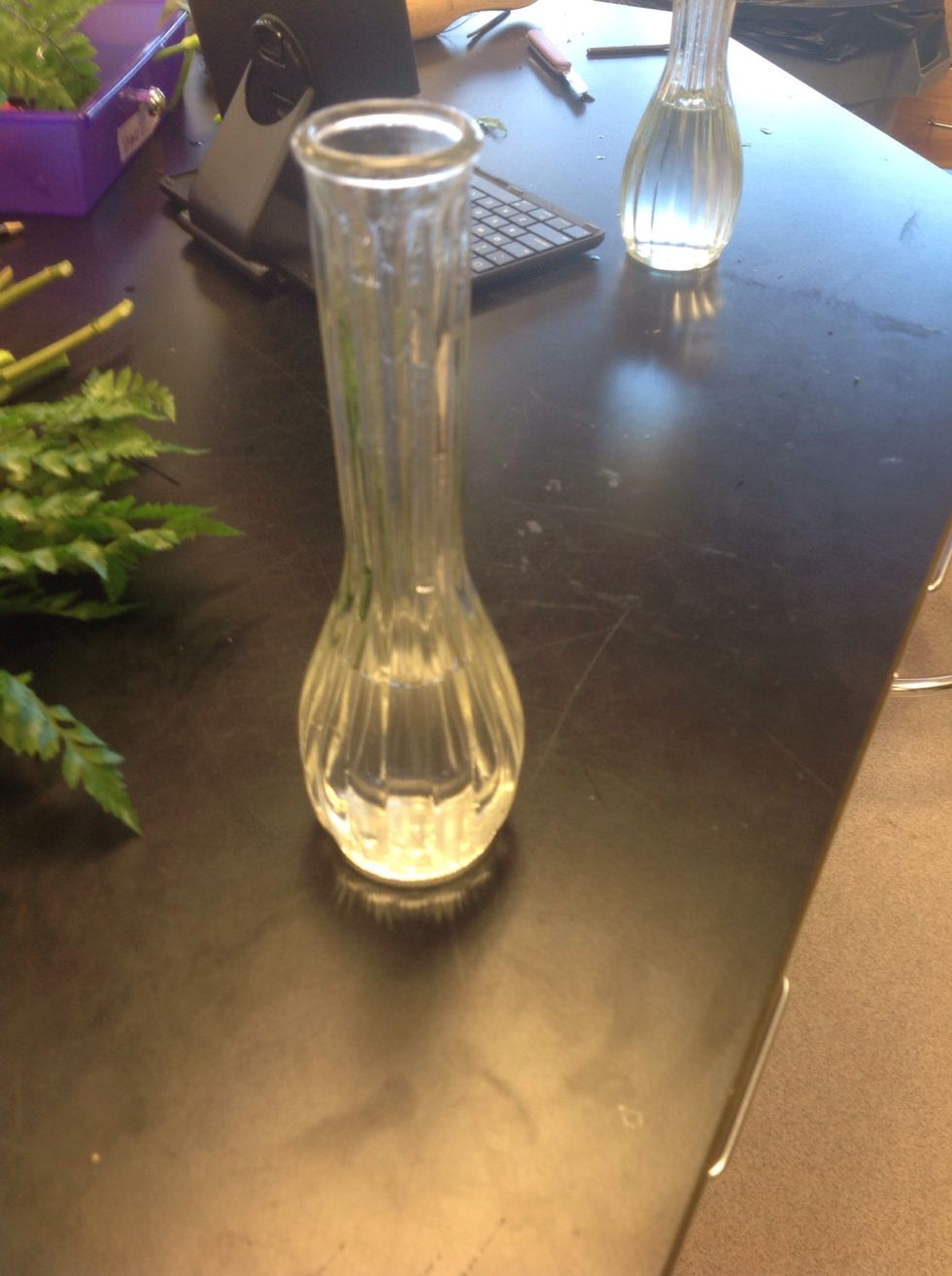 Fill your narrow-necked bud vase with water.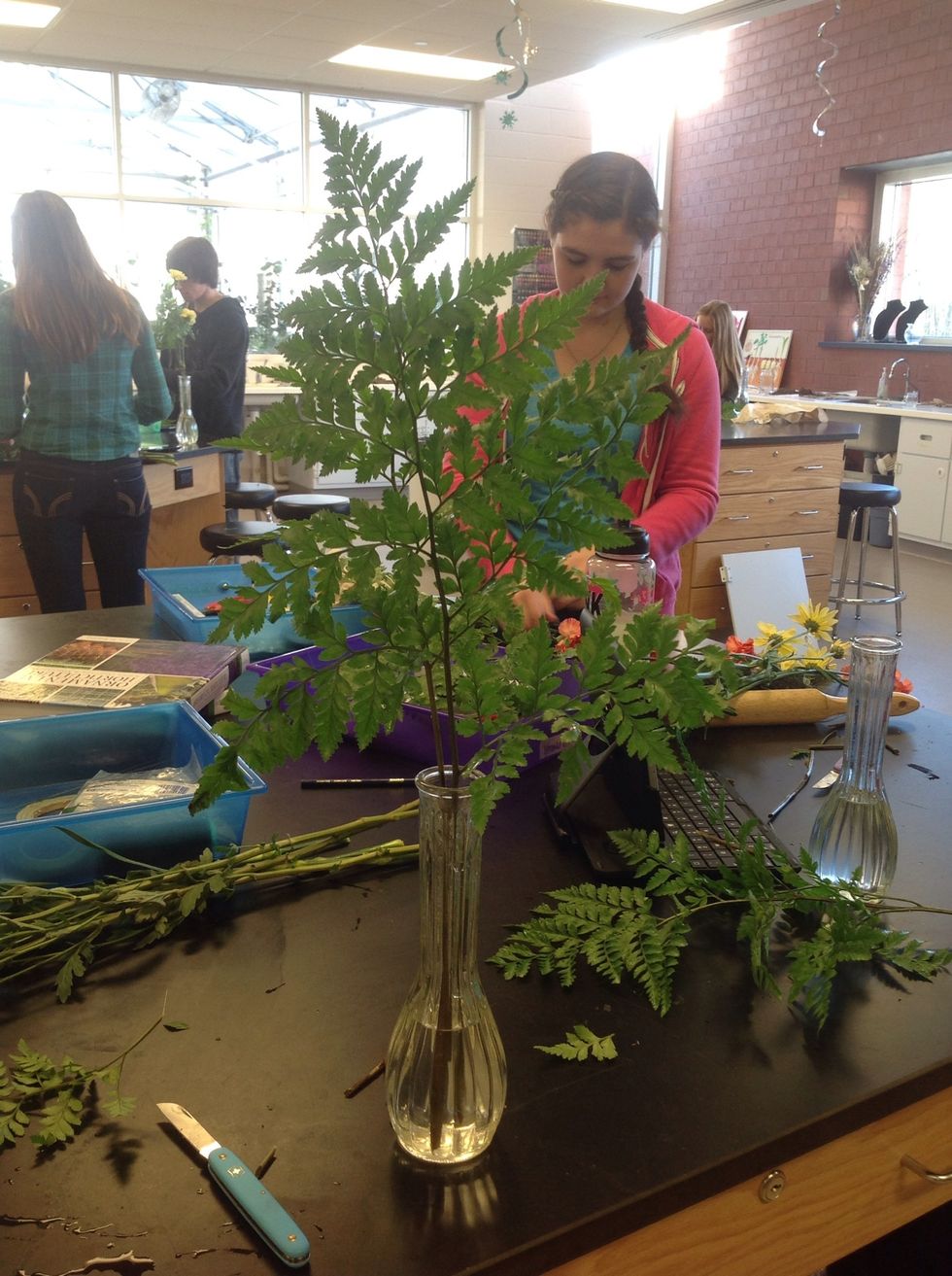 Add your two pieces of leatherleaf, back-to-back so they support each other. It is best to clean the stems of the leatherleaf first as the slightly fuzzy substance on them will admit bacterial growth.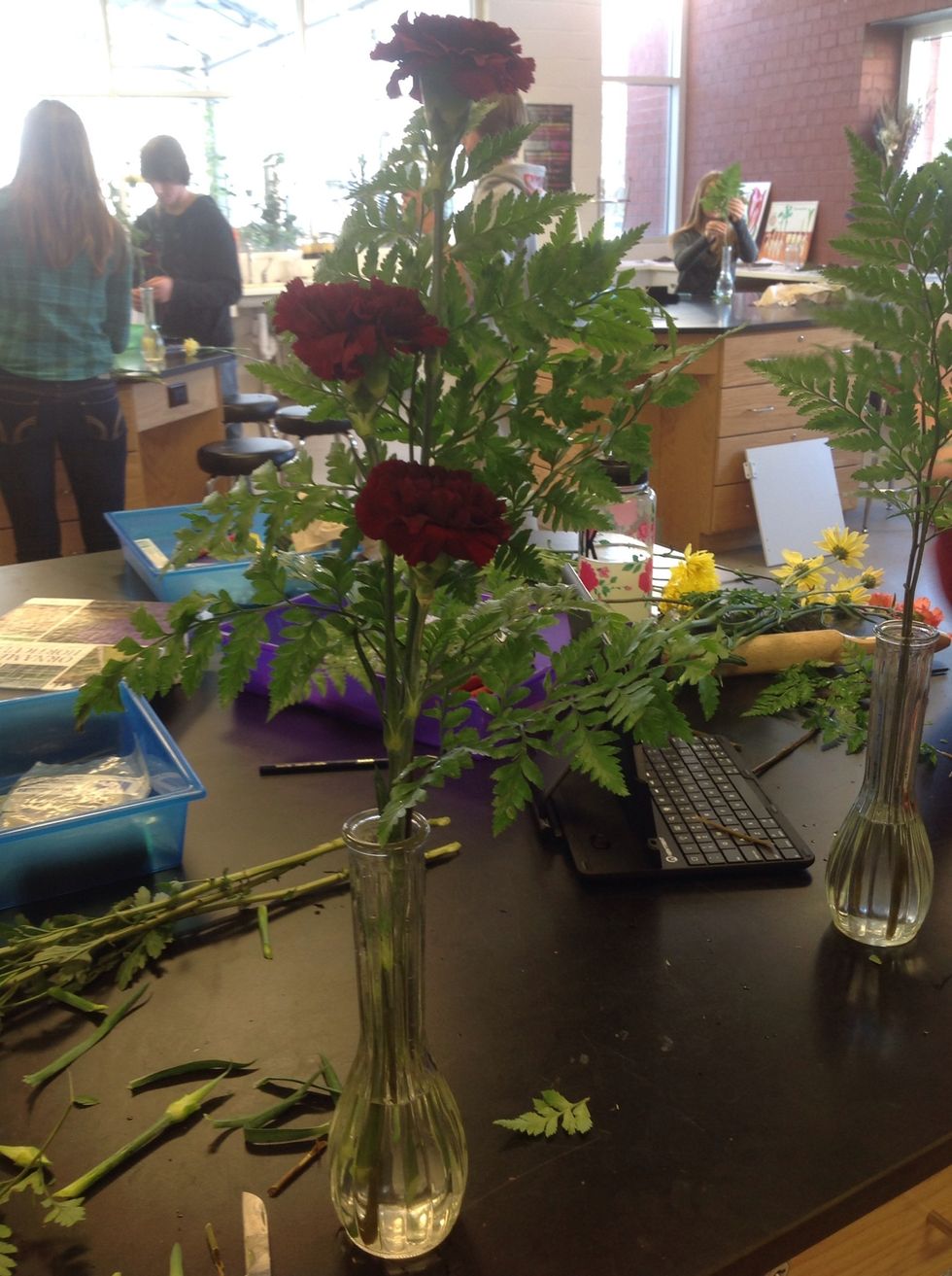 Add your three main flowers at varying levels of height. Be careful to stagger them, as a straight line may look awkward. Do not allow leaves to fall into the water so your vase will be clean.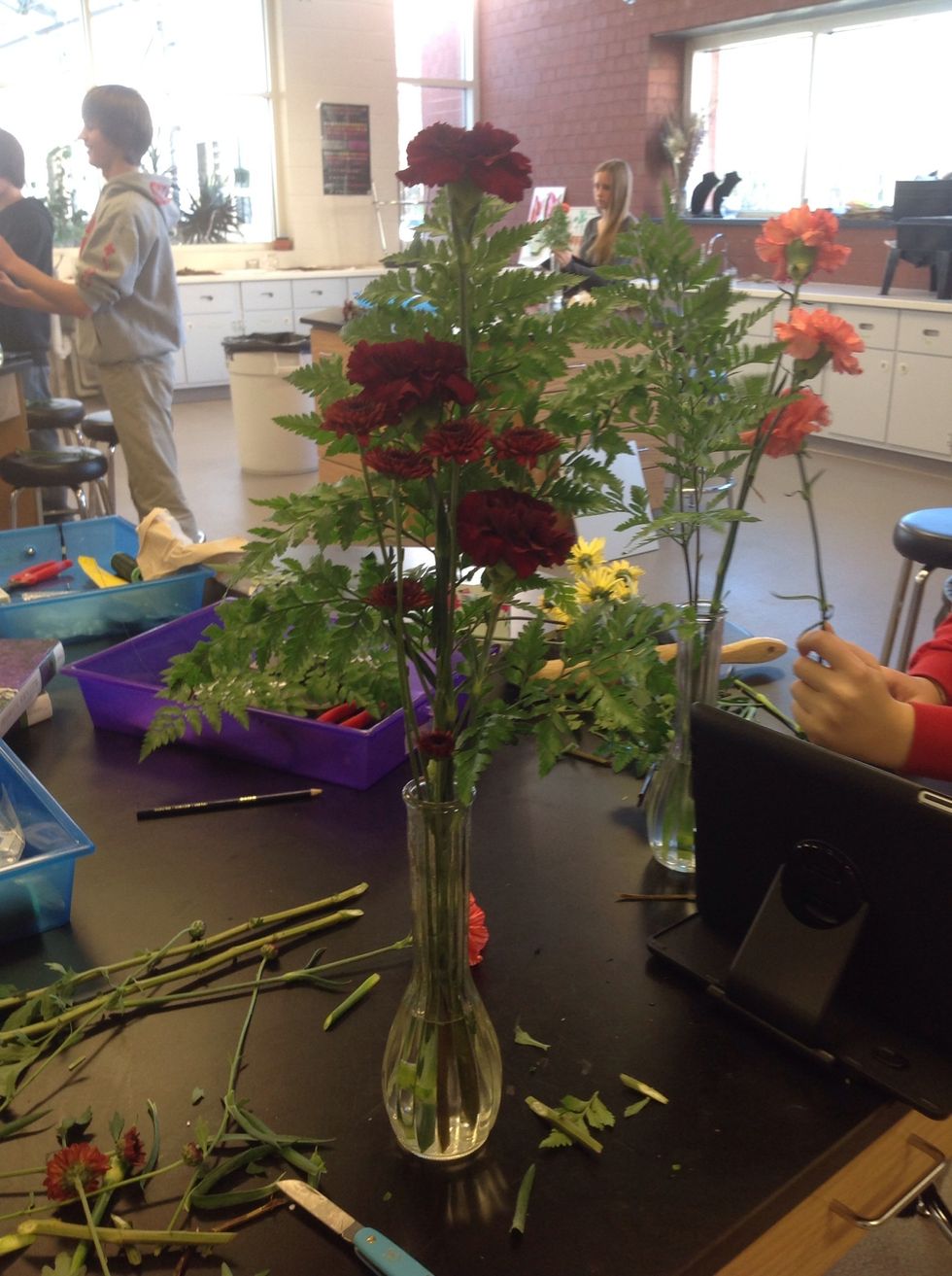 Add chrysanthemums to create a void space. They should be placed between the main flowers and used in moderation.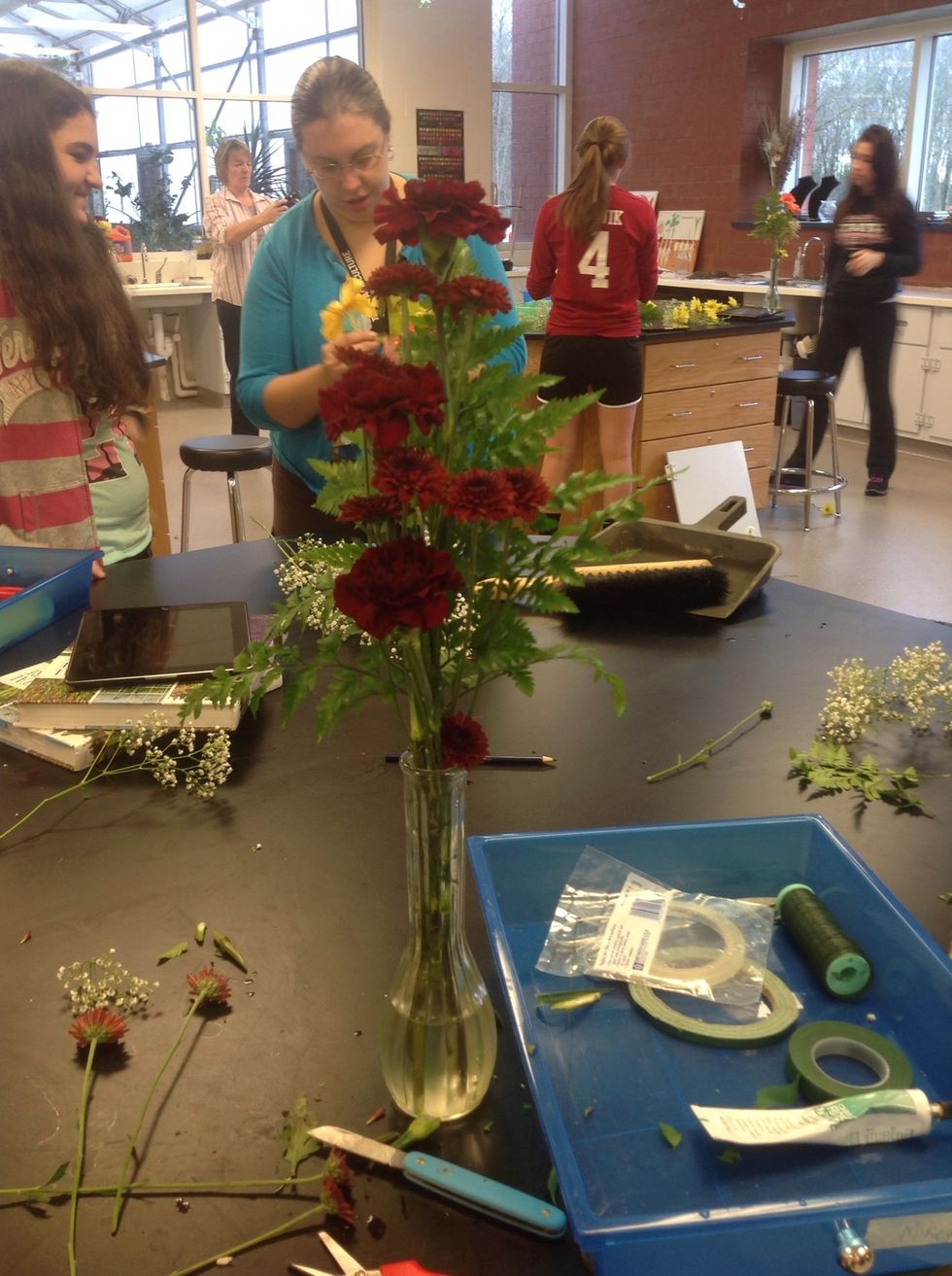 Continue adding chrysanthemums where you feel they should be. Remember not to contaminate the vase water!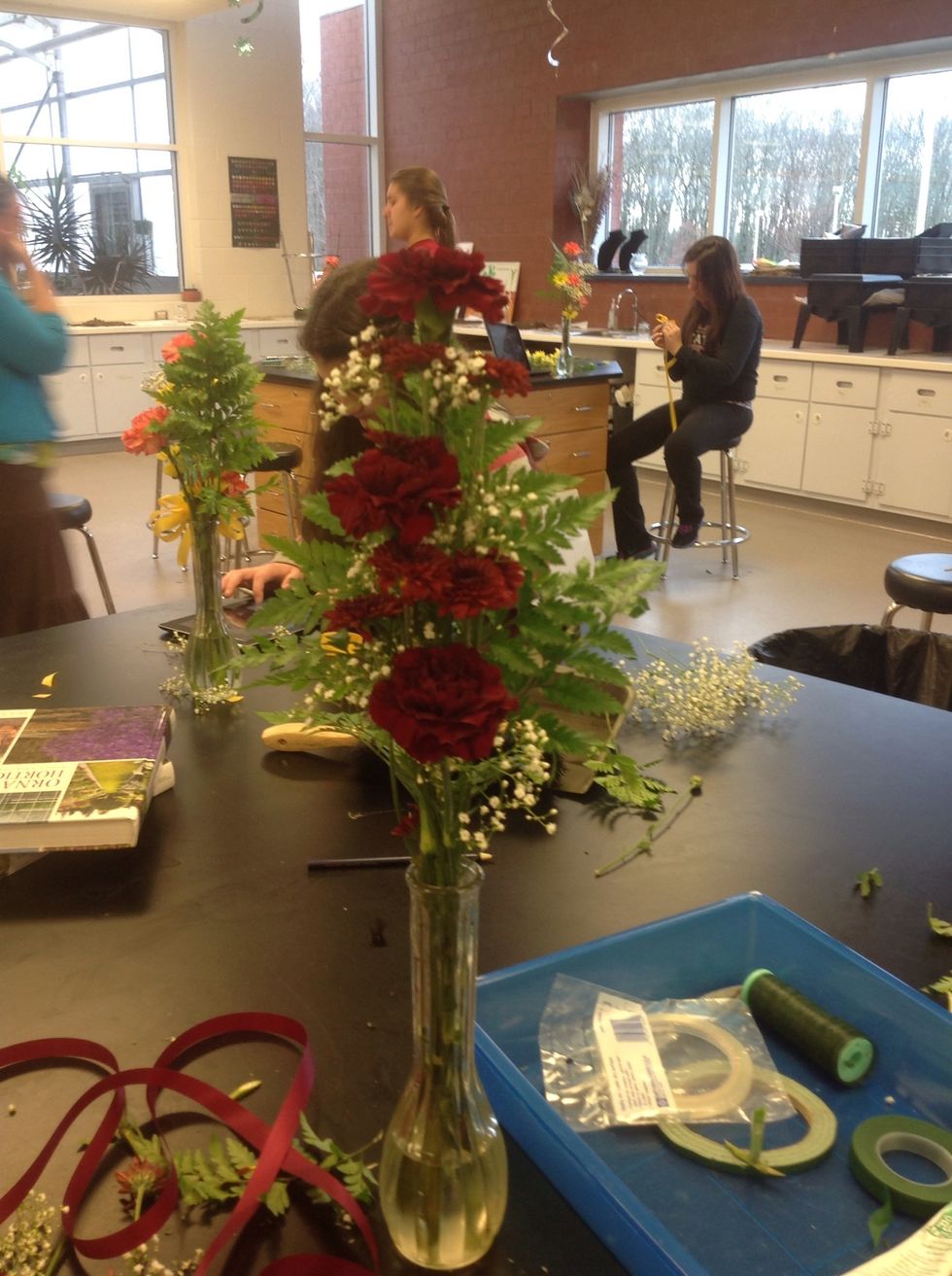 Add gypsophilia (baby's breath) in empty spaces as filler. Do not leave obtuse gaps between the flowers.
Tweak your flowers into places where they will look good, then make a bow with your acetate ribbon. Wire the bow with your pick and insert into the vase. Enjoy!
1.0 Small, narrow-necked vase
3.0 Carnations, roses, or other standard-size flowers
Enough water to fill the bud vase
2.0 Leatherleaf (tree) fern
1.0 Stem florist's chrysanthemum
1.0 Stem gypsophilia (baby's breath)
1.0 Wood pick
1.0 Bolt acetate ribbon
1.0 Floral knife