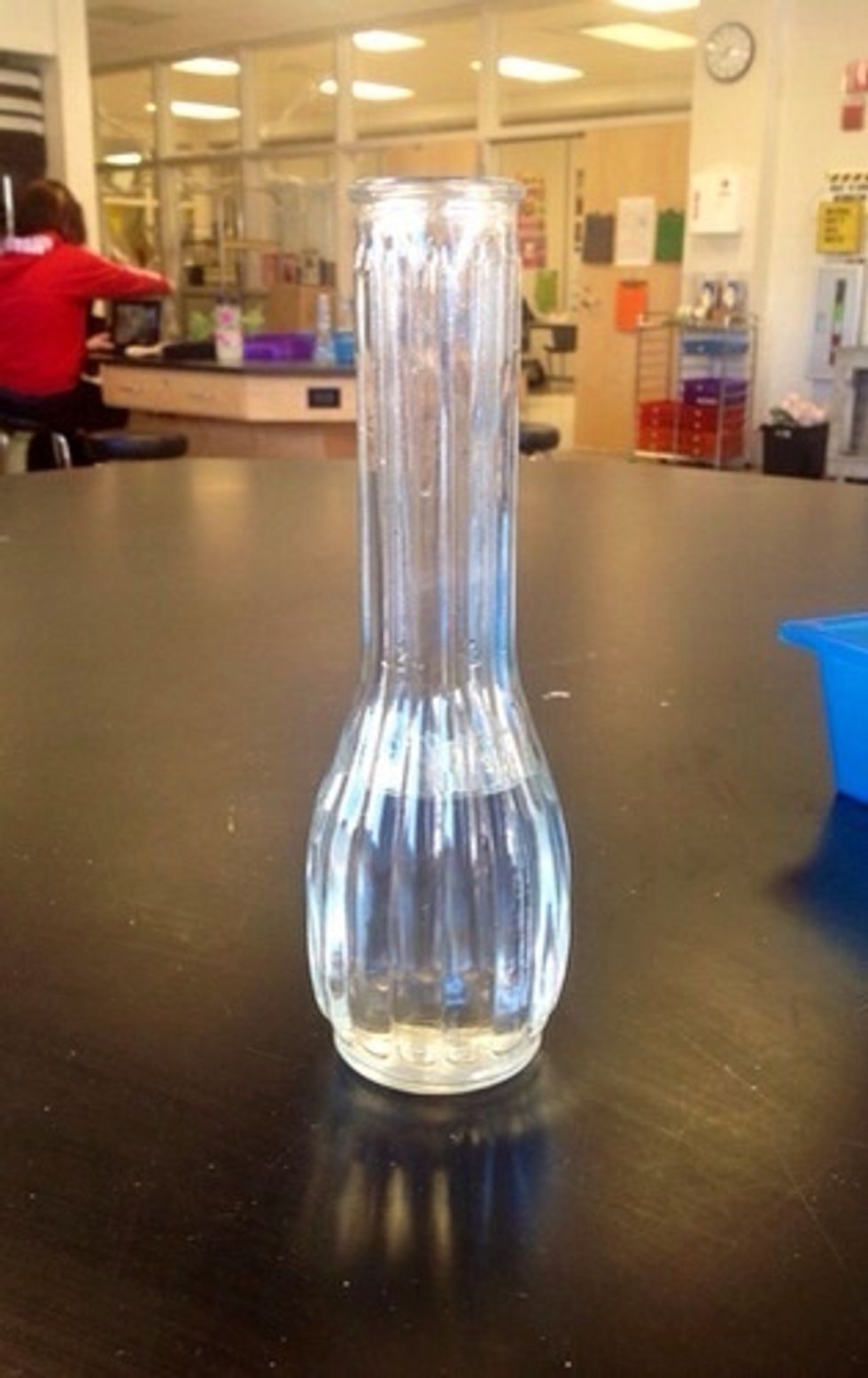 The first step in making a bud vase is to fill the vase up with water, but don't fill it over the neck of the vase.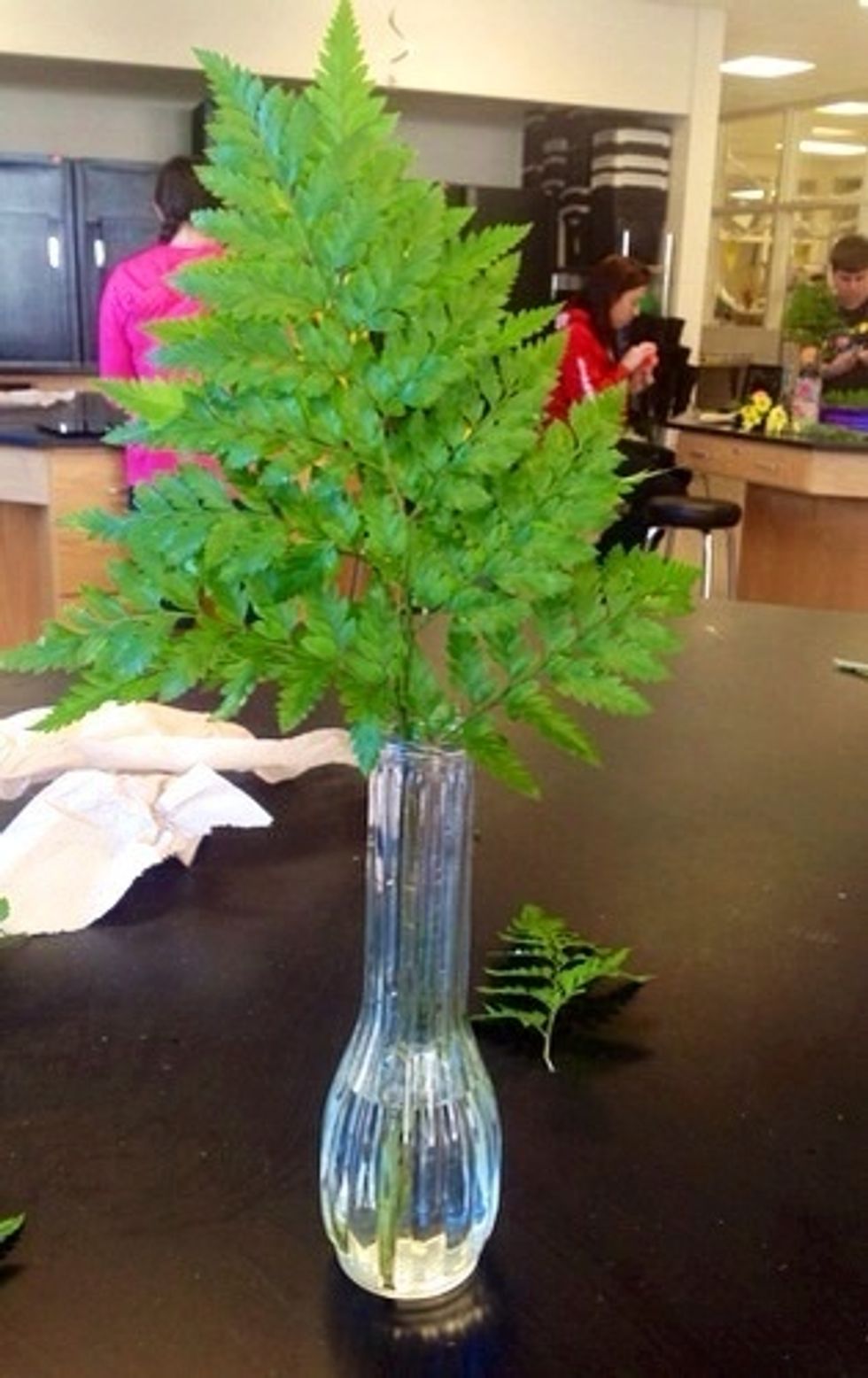 Next you take two pieces of leather leaf and wipe them down with your hands. These two pieces should be 1/2 the length of the vase. Also, the leather leaf pieces should be faced back to back.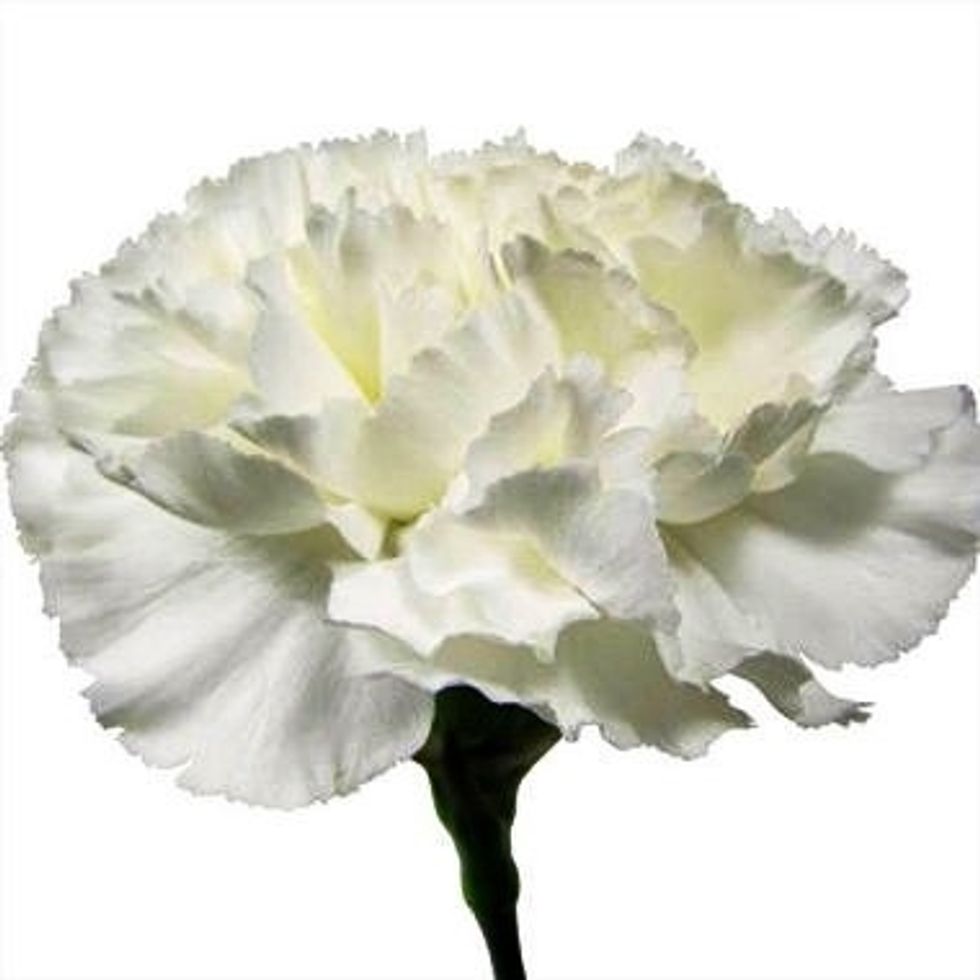 Next you take 3 carnations (only have 1 here) of the same color and fluff them so that they are open. 1 of the flowers should be at the top of the leather leaf, 1 at in the middle and 1 at the bottom.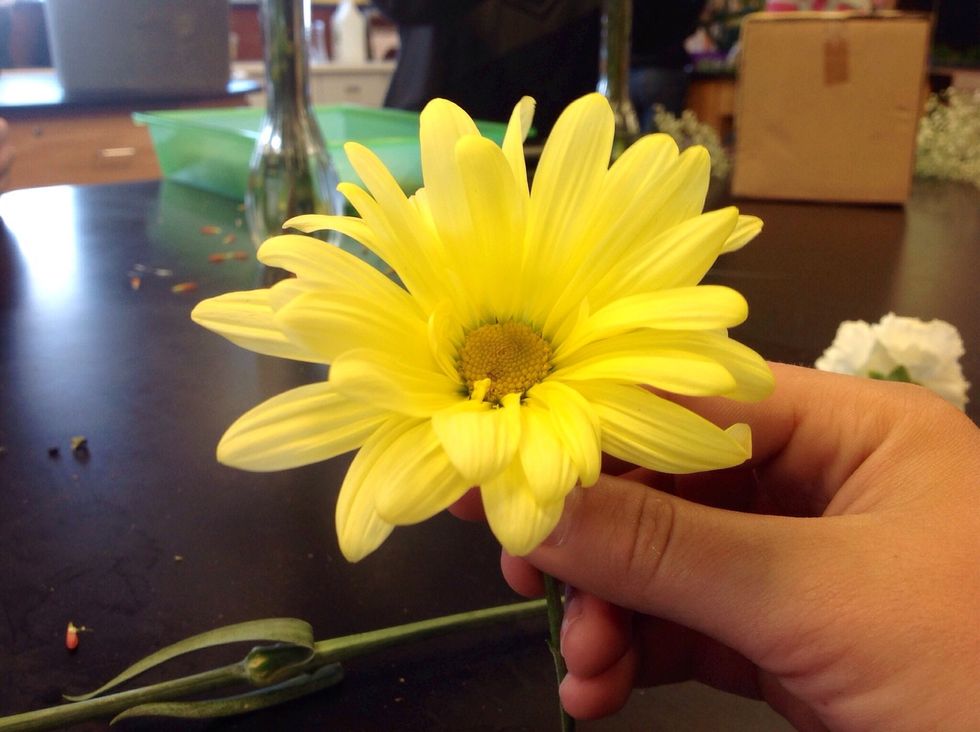 After adding the carnations, you take about 5-7 mums (smaller) to give it good visual balance. The mums must be a different color than the carnations and take off any extra shoots on the stems.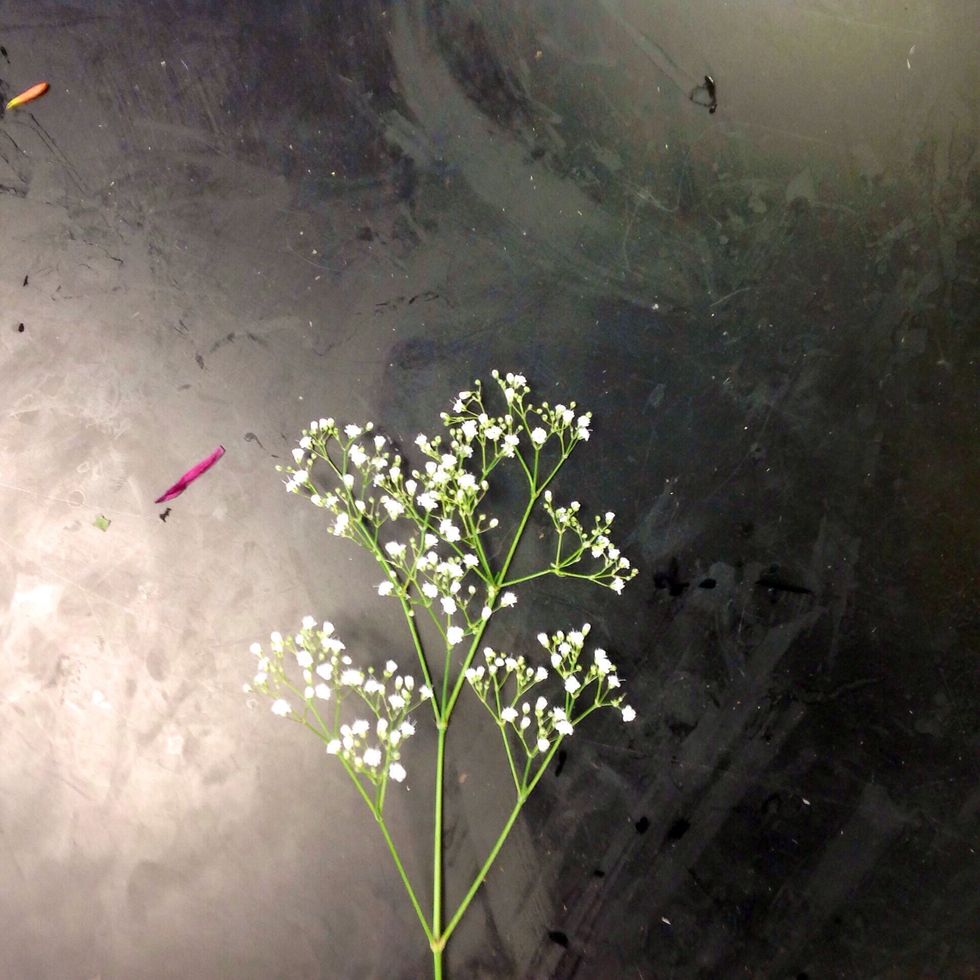 Once you have added all of the flowers, you add gyp. Gyp is added to the bud vase as a filler, it fills in all of the empty spots. Also, make sure that all of the stems are touching the water.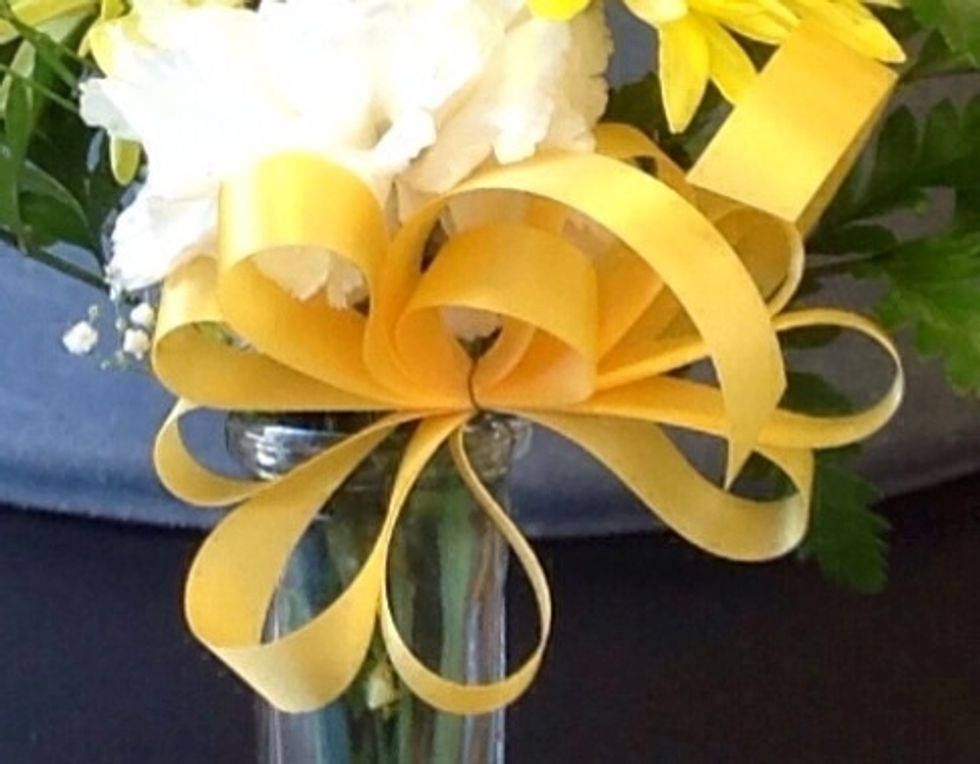 Next you will make a 123 bow. The bow should have five loops and it is secured to the bud vase by using florists wire. When making a 123 bow, use a piece of #3 ribbon that is an arms length long.
All in all, this is pretty much what your bud vase should look like in the end and hopefully you will be able to use it as a decoration or be able to sell it.
The creator of this guide has not included tools