I featured a part if this bracelet in my Chevron guide. Now I will show you how to make the Bubble bracelet. Let's get our supplies ready :D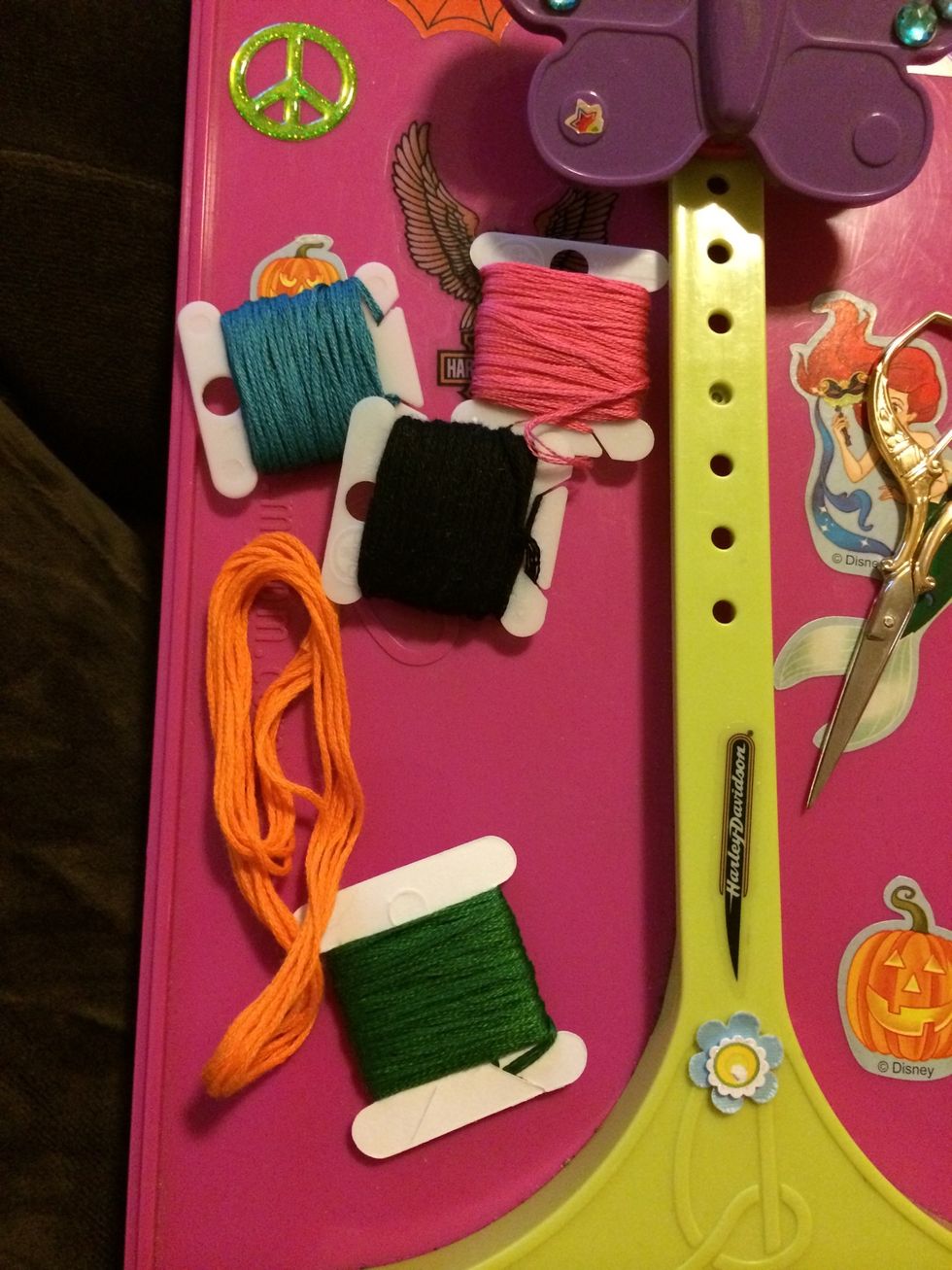 Pick your colors and cut your strings.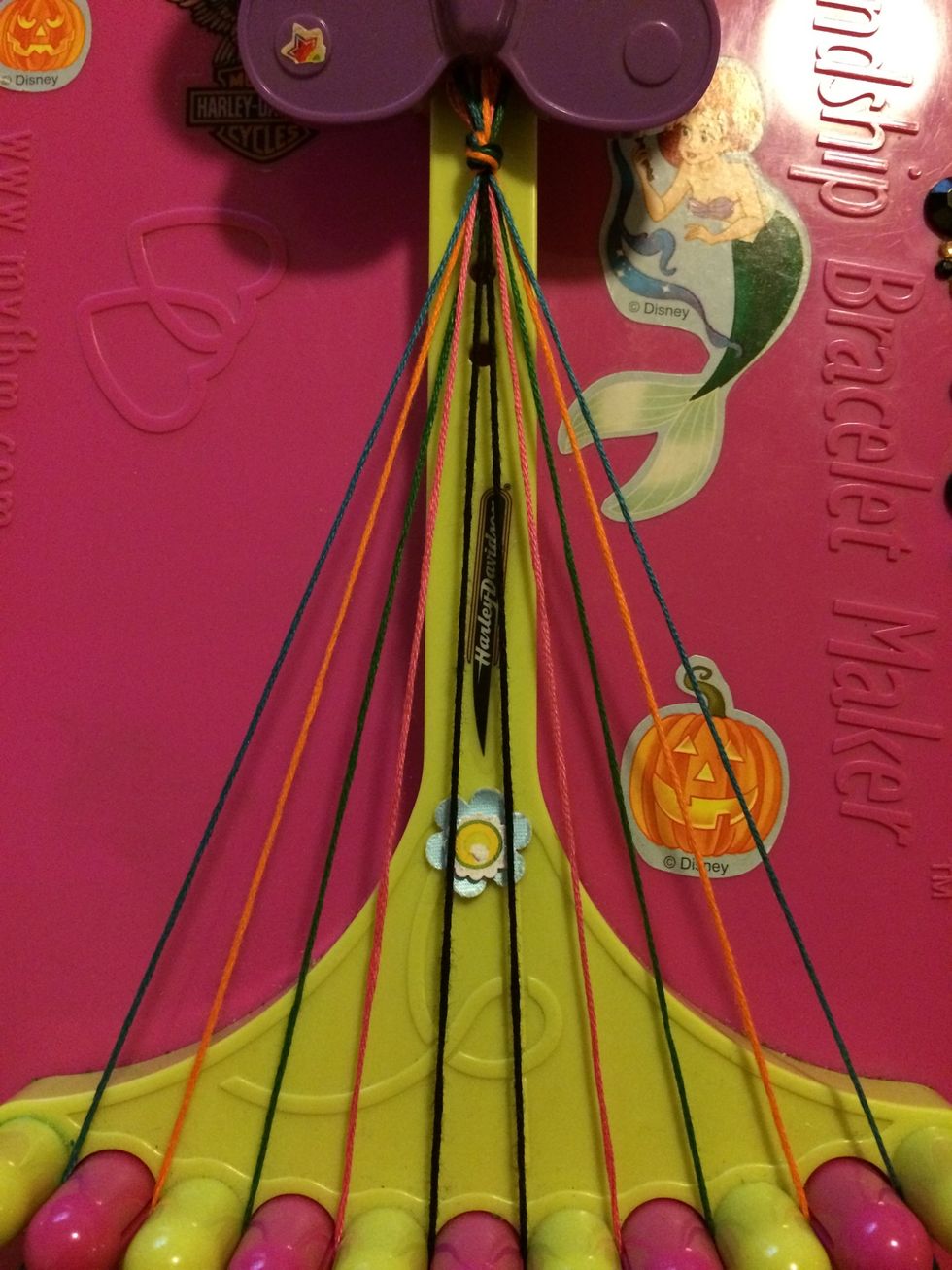 Fold them in half and tie a knot. Make sure you leave a loop at the beginning. Attack your loop to your clipboard or MyFBM. Separate your strings in the order that you want.
The first part of this bracelet we will be doing a chevron bracelet. If you haven't done one before check out my guide about making the Chevron bracelet. If you know how that is great and let's go :)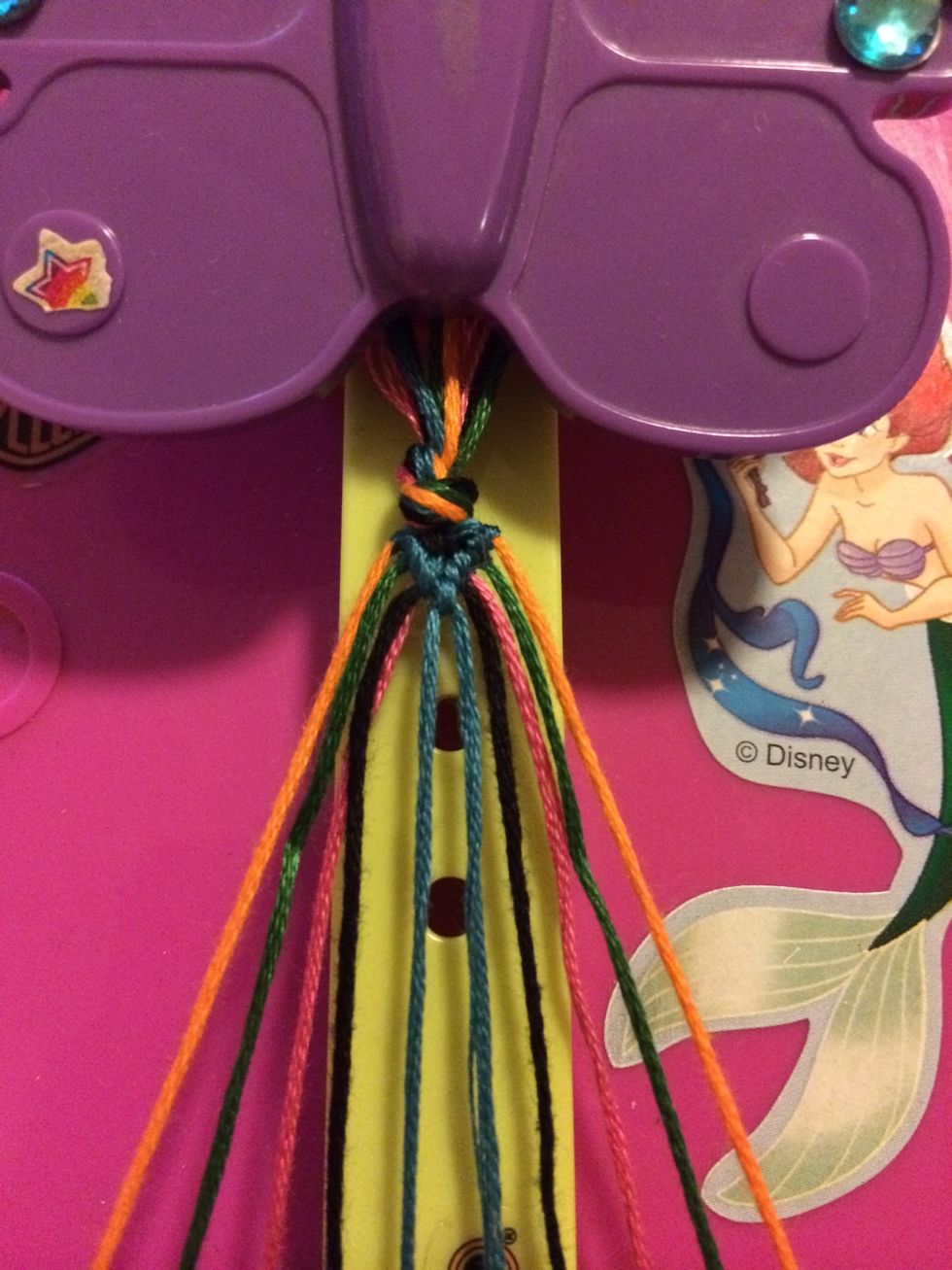 My blue chevron is complete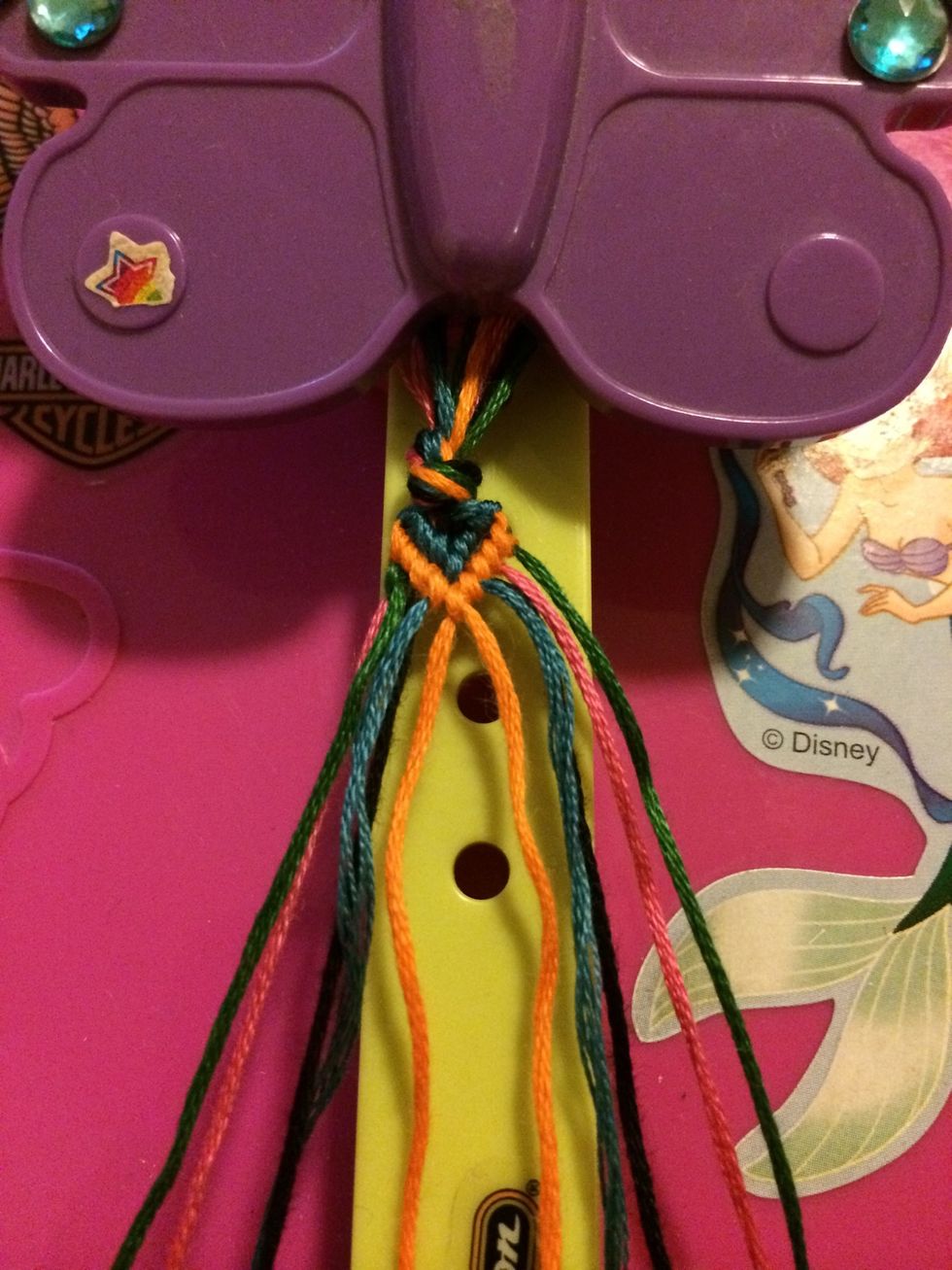 Next is my orange chevron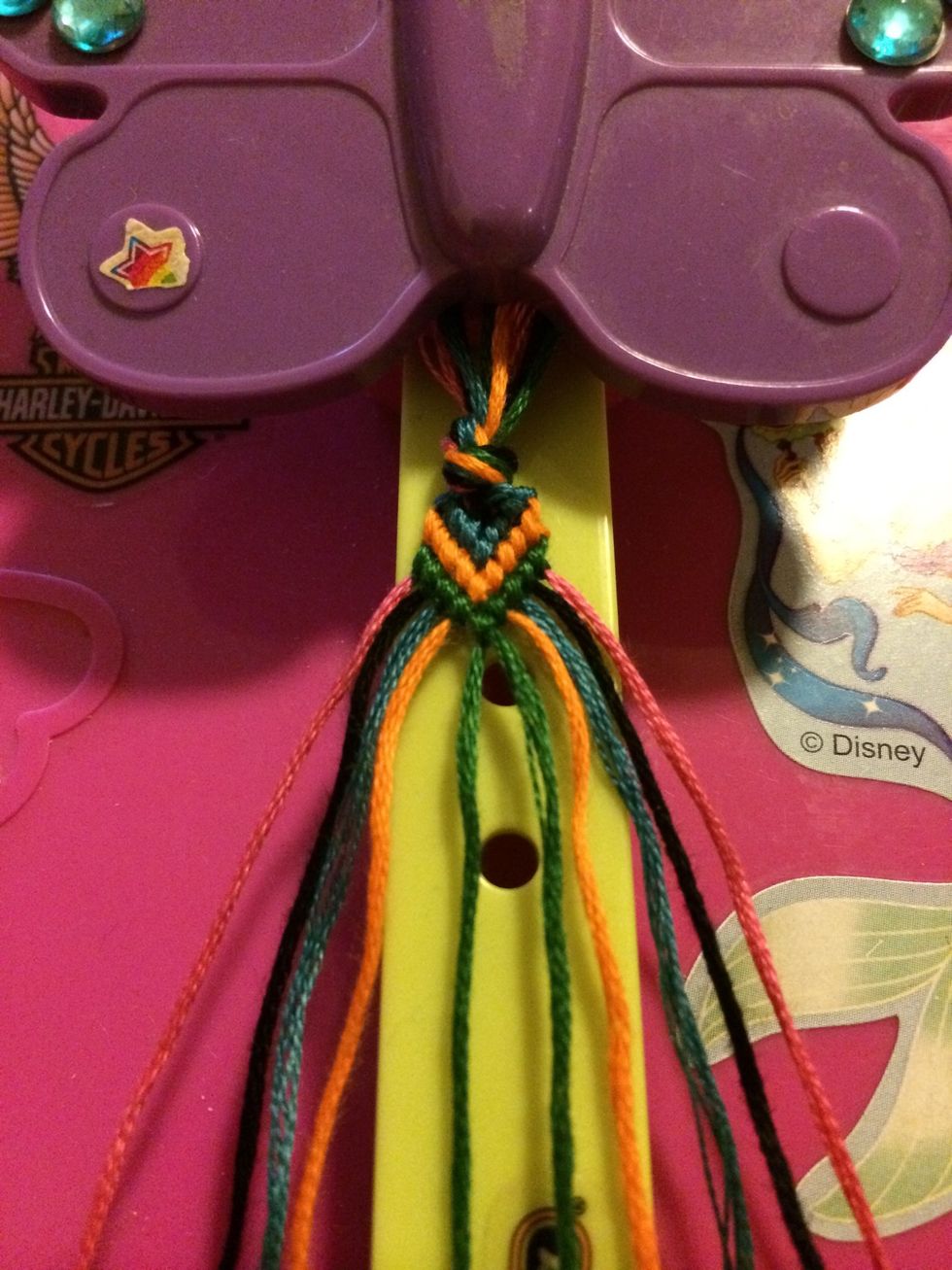 Then there is green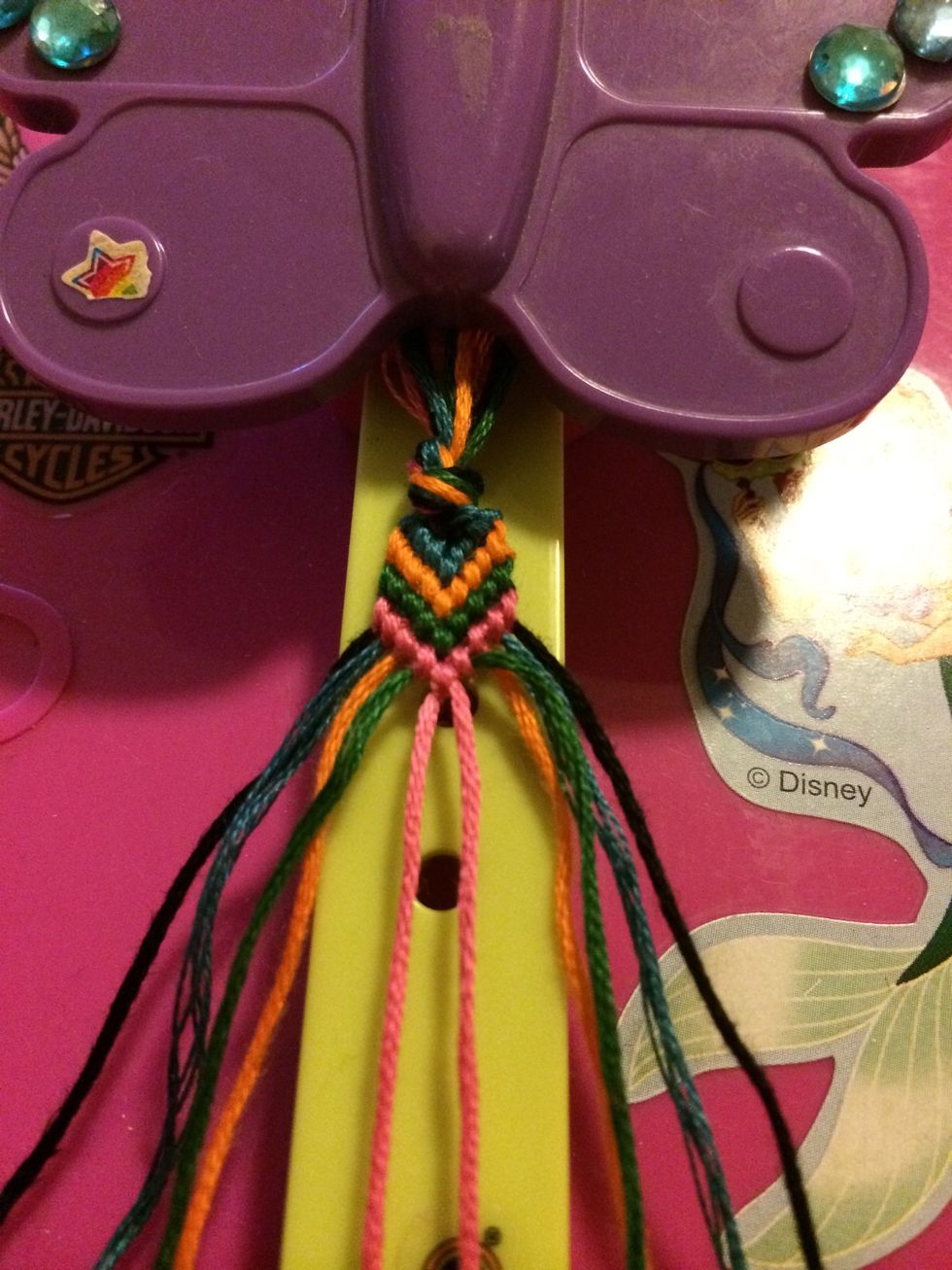 And a pink chevron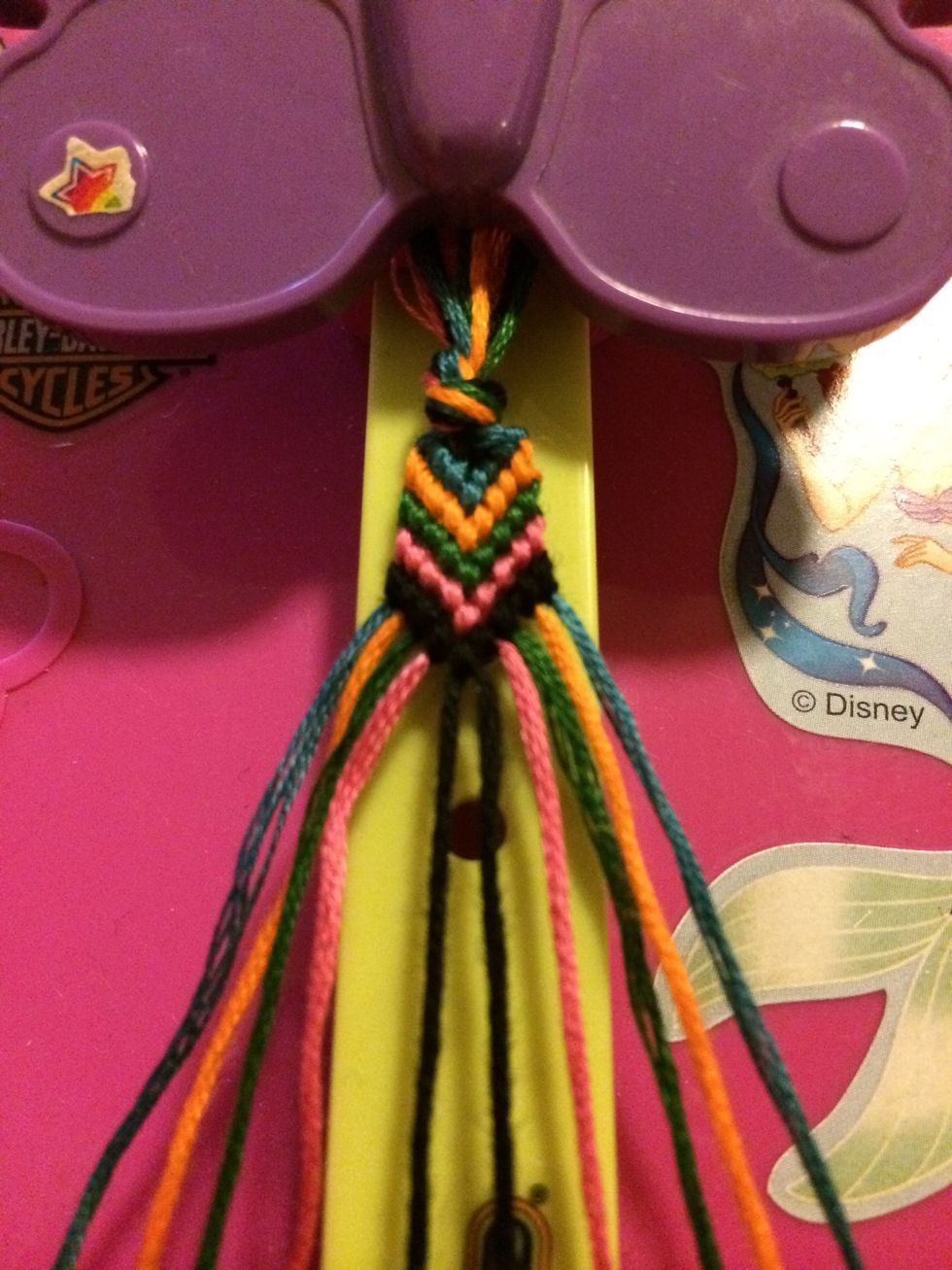 And last we have a black chevron
With our first chevron done, we are now going to do the middle part of the bubble. Forget get about the 1st two strings and concentrate on the 3 middle ones. Let's make 2 mini chevrons.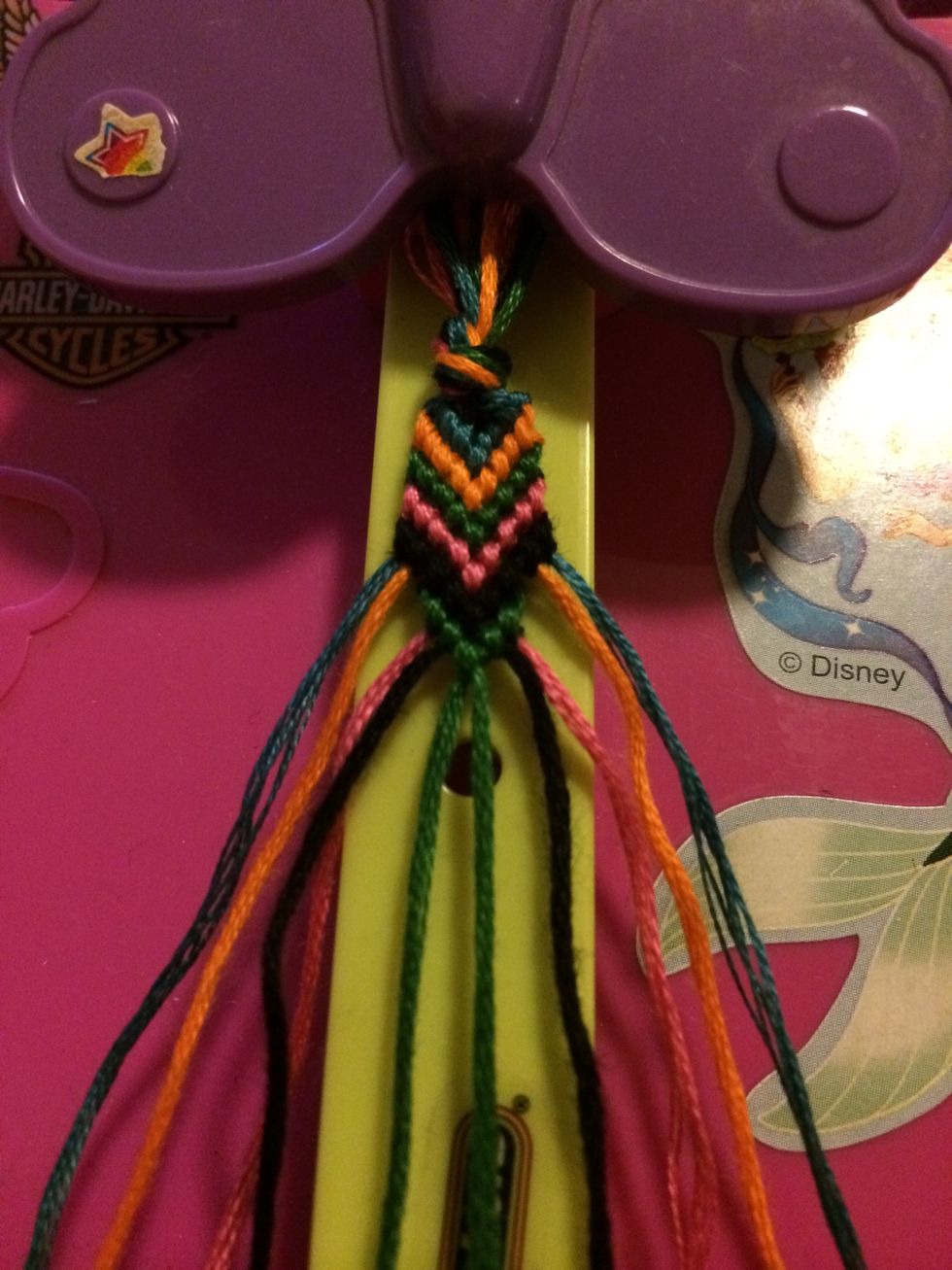 Starting with the 3rd color I have a green chevron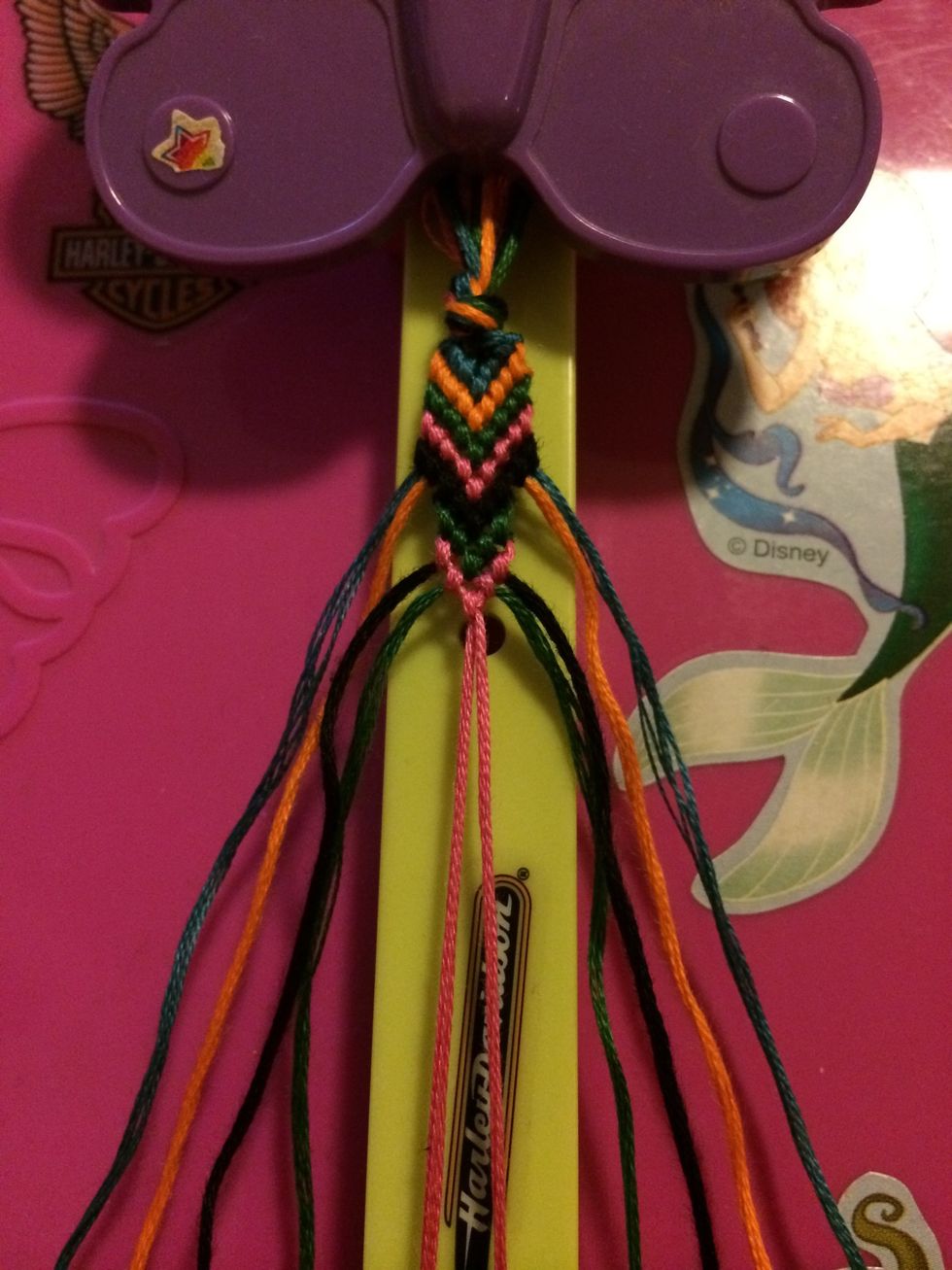 Then a pink chevron
And a black chevron. Let's do that one more time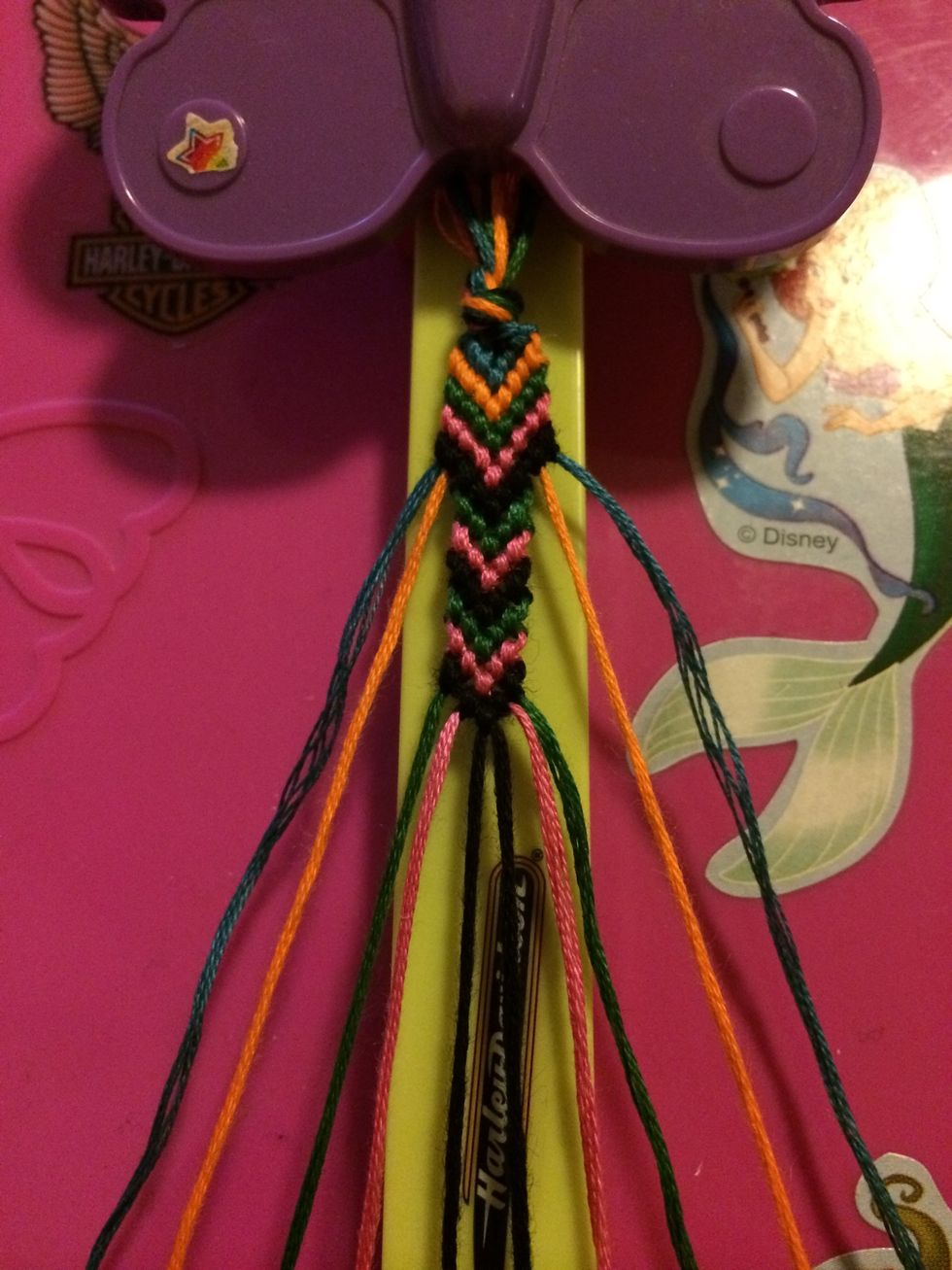 With two mini chevrons done it's time to make the bubble part :)
Now we are going to be working on the bubble part. For this we will be doing Chinese staircases on each side with the two strings we didn't knot on.
Start with the two colors we left alone on the left side. If you don't know how to make a Chinese staircase or need a refresher you can check out my guide on how to make one :)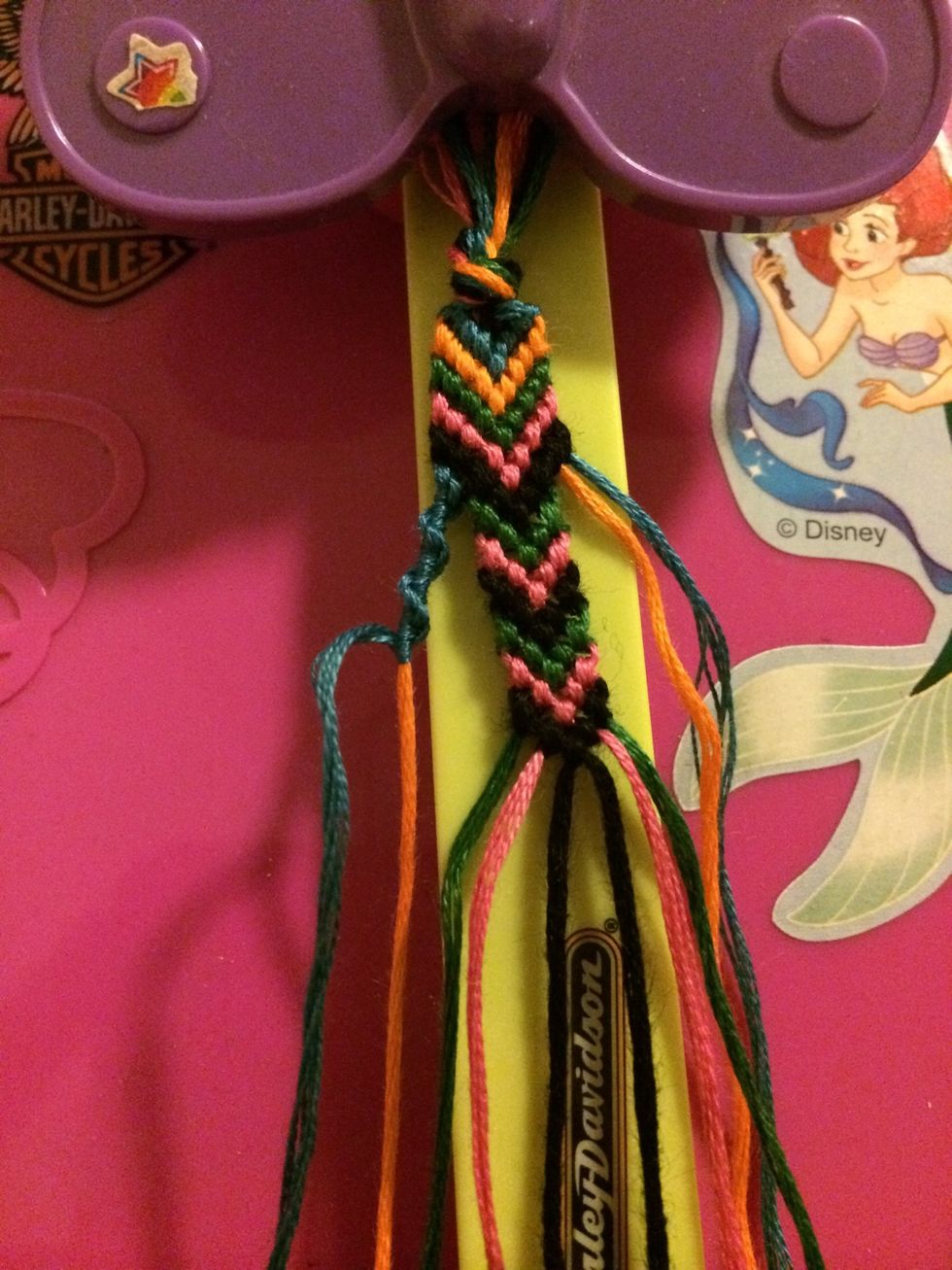 Half of my Chinese staircase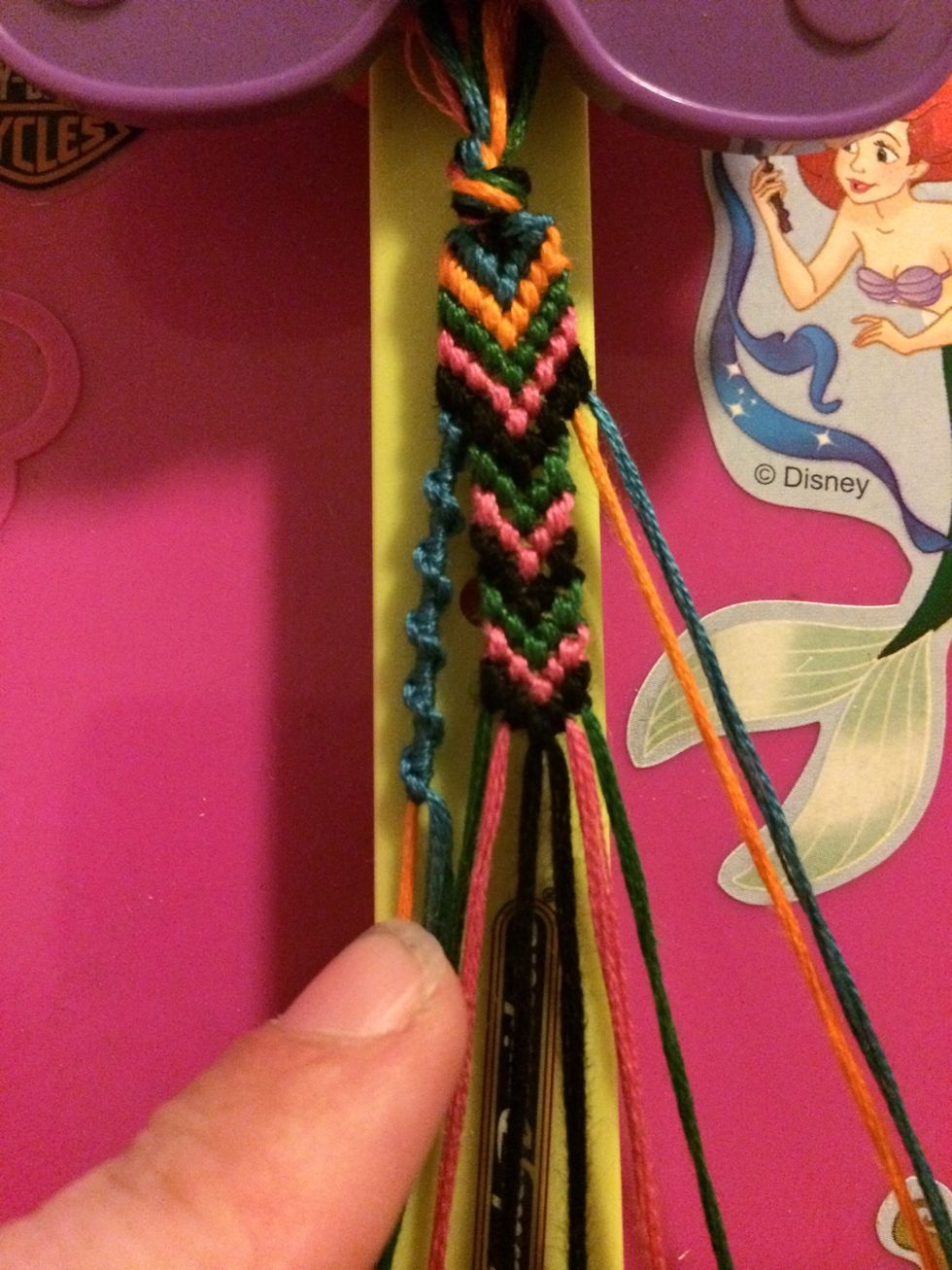 You want to make sure that you knot a little past the chevron. This will help make the chevron poof out to form the bubble shape.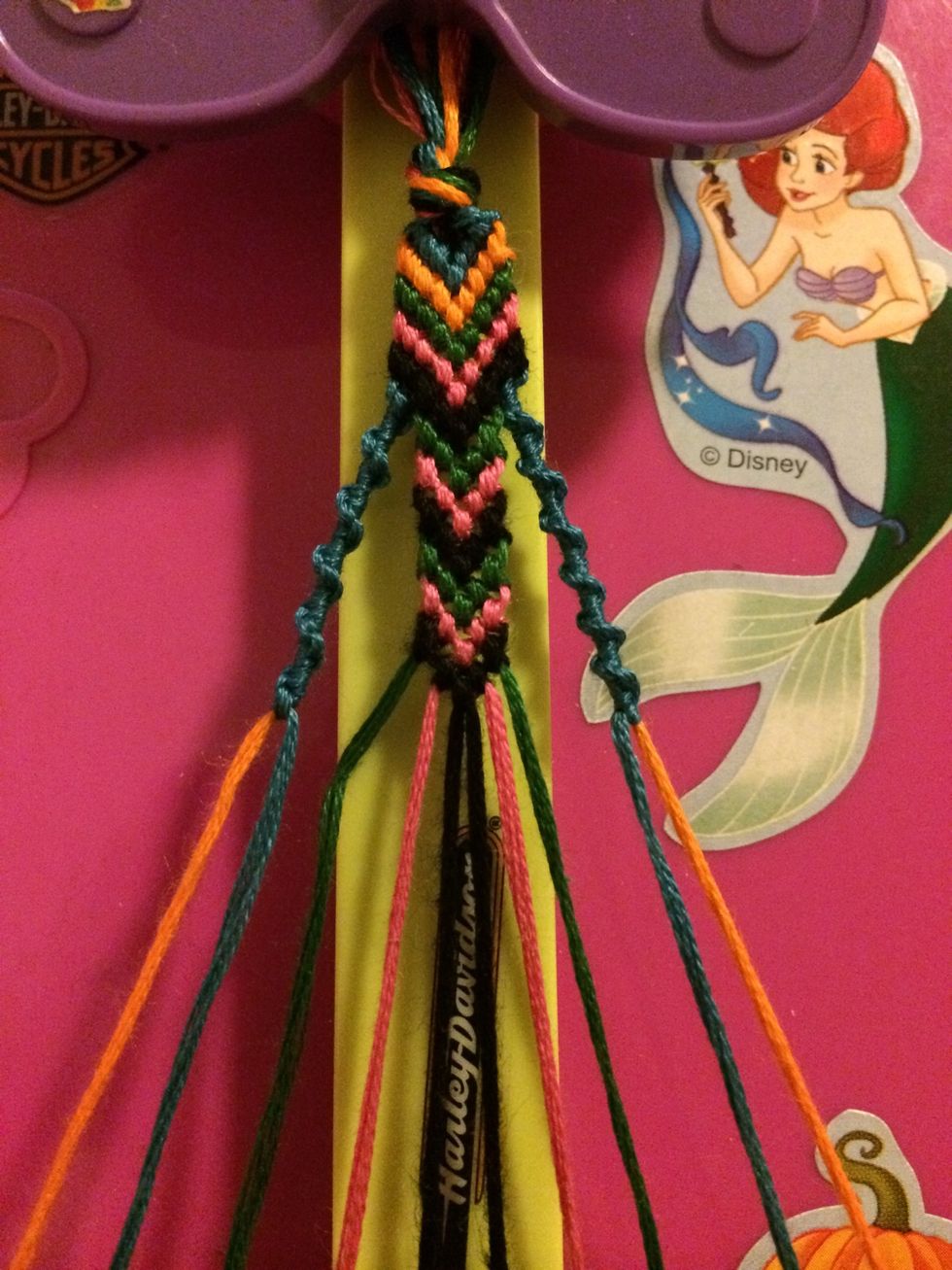 With my other side of the bubble done it time to connect both pieces. Grab the color string if your staircase and make a forwards knots on the next color. This will be the 3rd color not the 2nd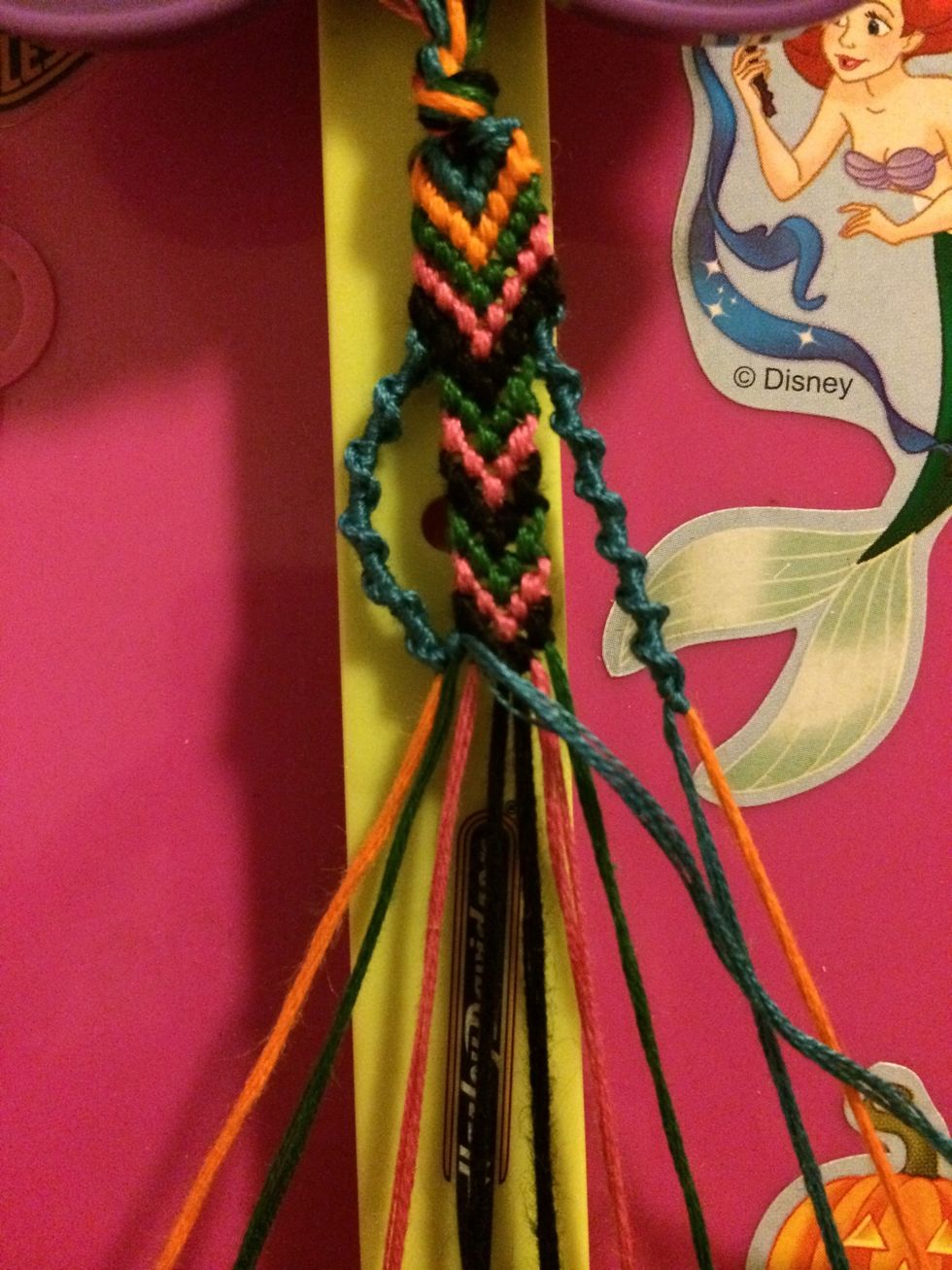 Your first knot needs to be tight enough that the staircase will bubble. Making the 2nd knot to complete it might be a little tricky but don't give up.
Grab your first color on the other side and do a backwards knot.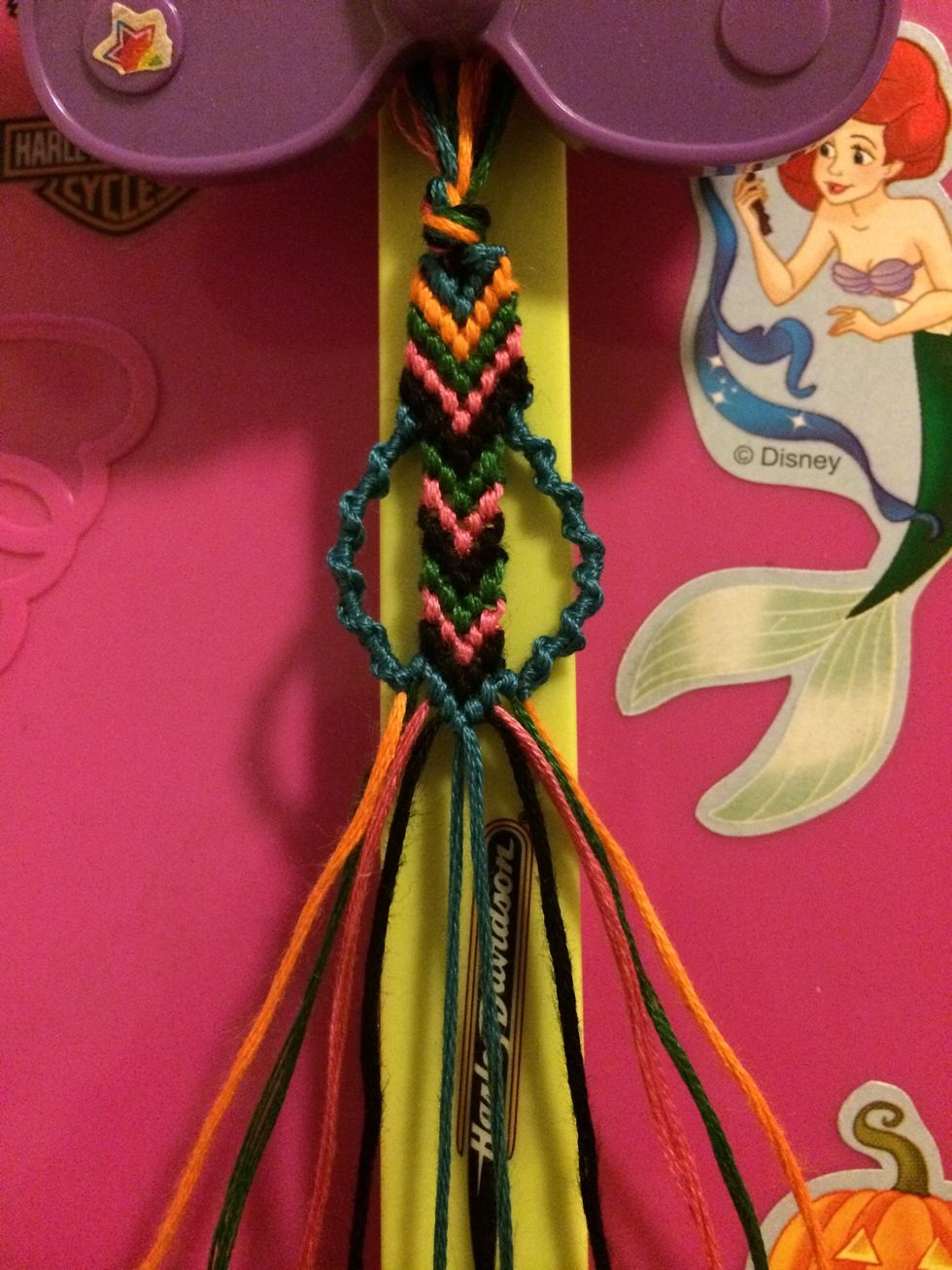 Complete your chevron of the first color. Now continue the chevron set like we did at the beginning.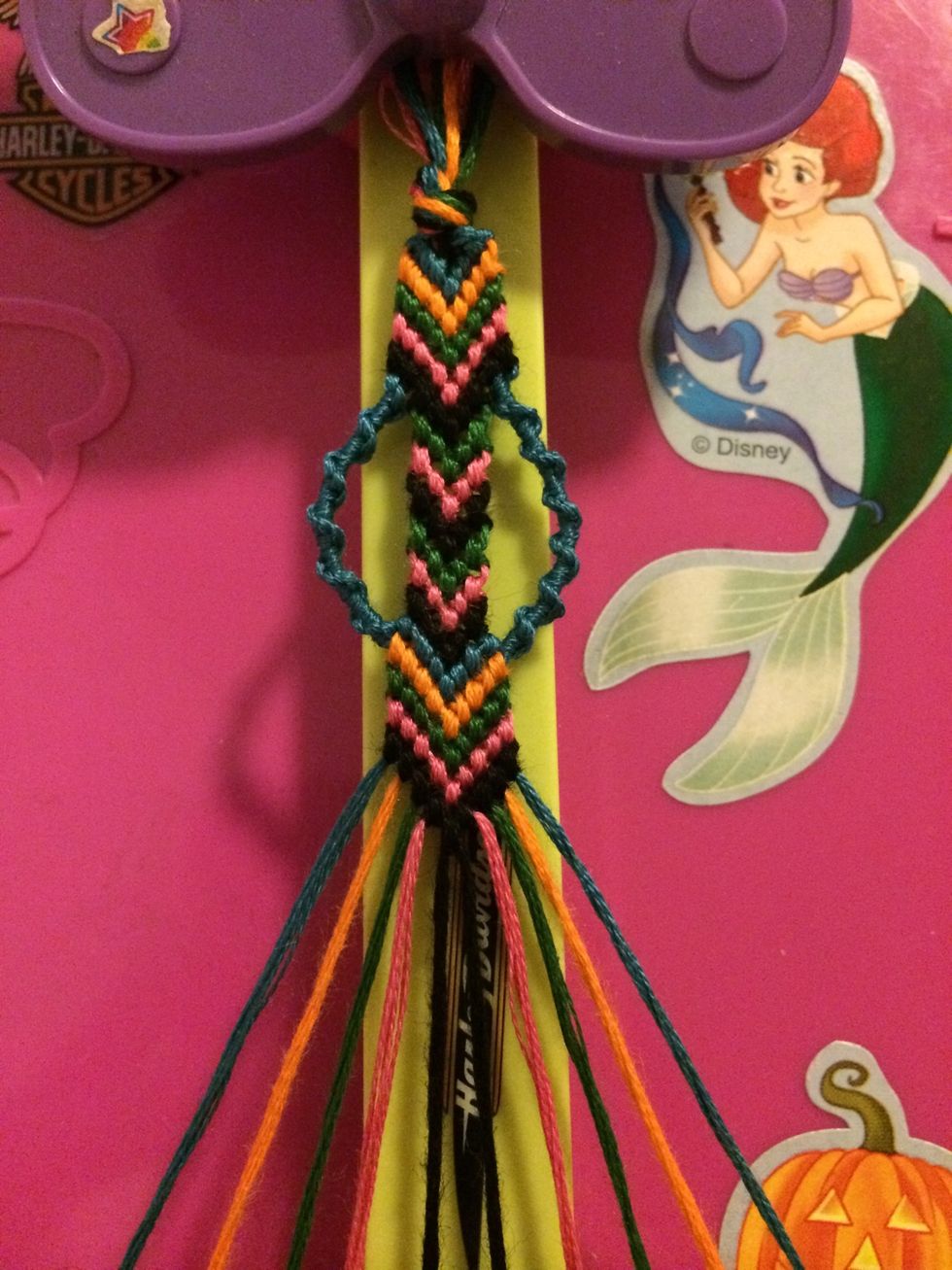 Now with the second chevron set complete it's time to do another bubble. If you want you can make two chevrons and then do another bubble. The creativity is up to you :D
You can also do smaller or longer chevrons in between the bubbles to change the color of the bubble.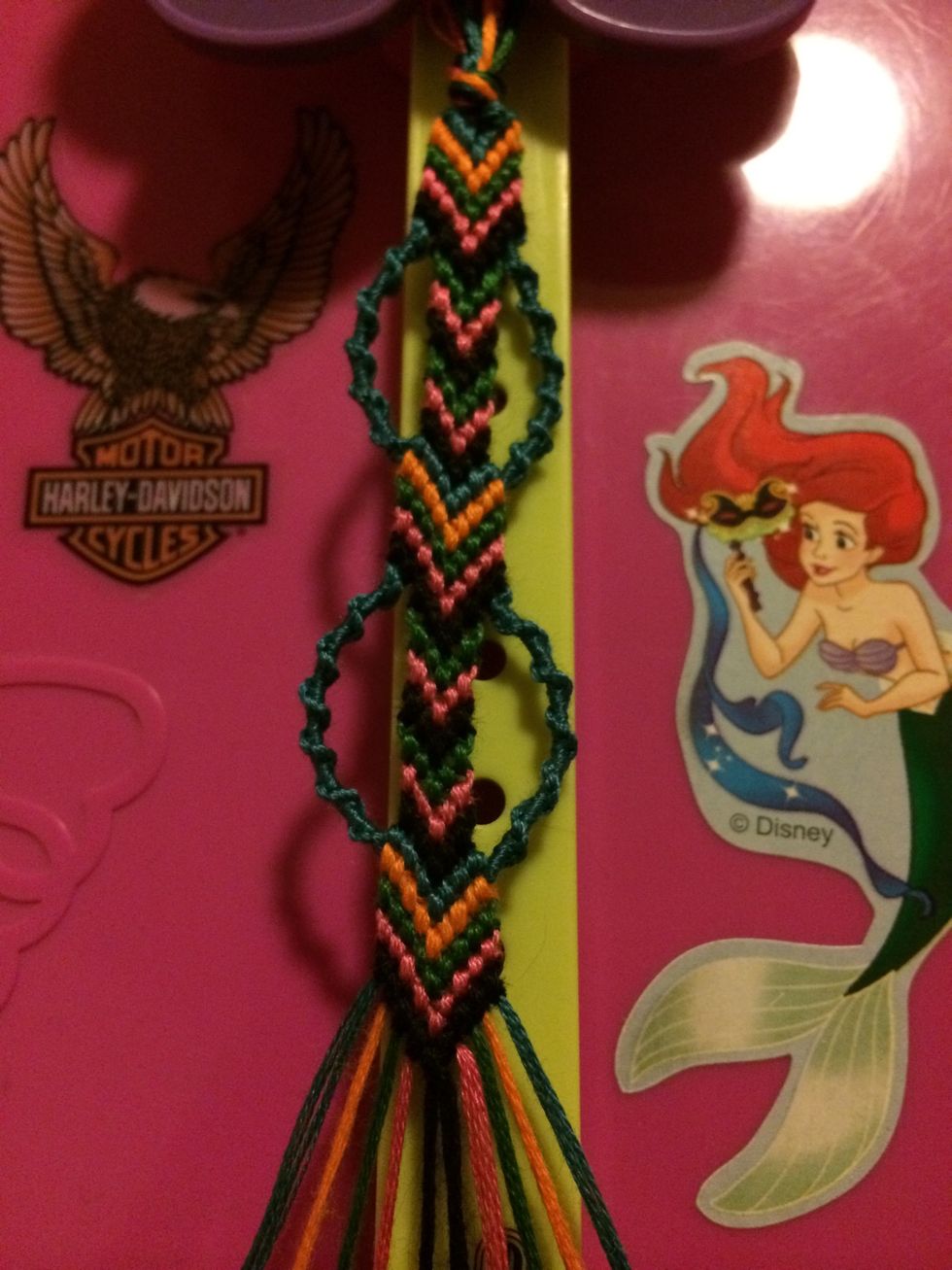 Two bubbles done and ready to start the third.
With three bubbles done and my blue string getting shorter I decided to end my bracelet after doing one last chevron.
And there we have it everyone, the Bubble Bracelet. I hope you have enjoyed this guide as much as I have making it for you :) Happy knotting all 😄
I will be adding different pictures of bubble bracelets as I do alternate patterns like I had talked about earlier. So keep your eyes peeled :)
Embroidery floss
Scissors
Clipboard or
Friendship Bracelet Maker
Tiffany Dahl
I am a mother of 3 and a crafter by nature. I love making bracelets, earrings and working this soda tabs!