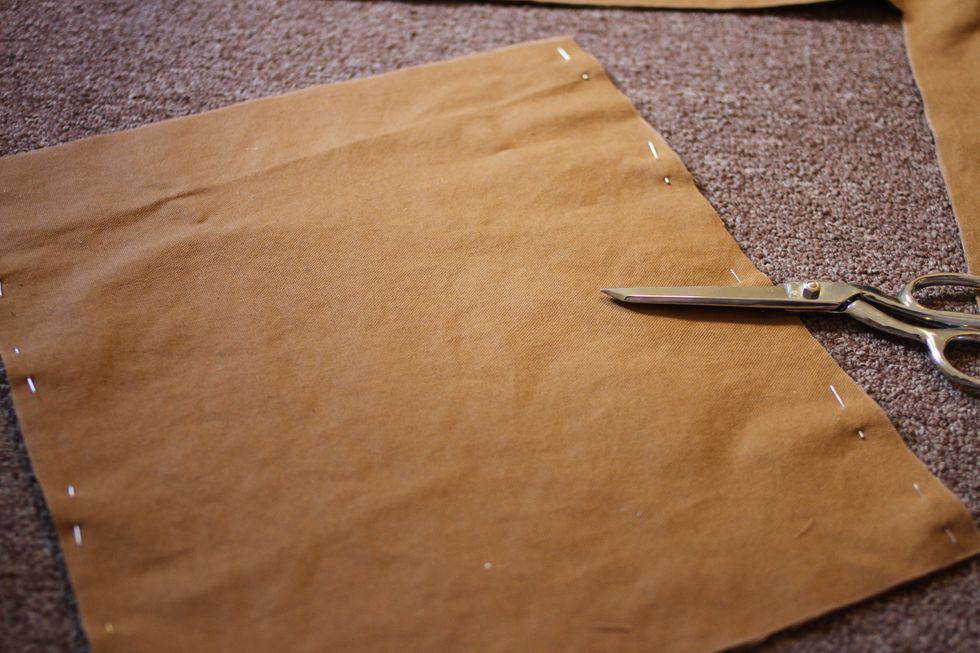 To cut your fabric, fold it in half and trace a 16 inch x 14.5 inch square using chalk. Cut along your chalk marks so that you cut through both halves of fabric. Pin just the long sides together.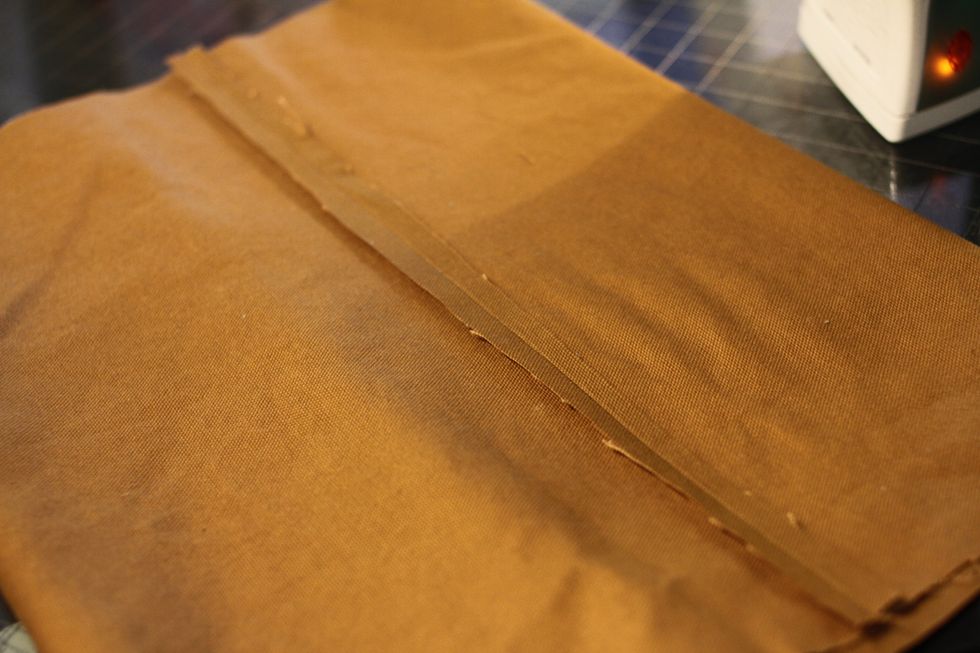 Sew along the sides that you pinned together, removing pins as you go. Make sure to leave an inseam of at least 1/4 inch. Iron the inseams down as shown in the picture.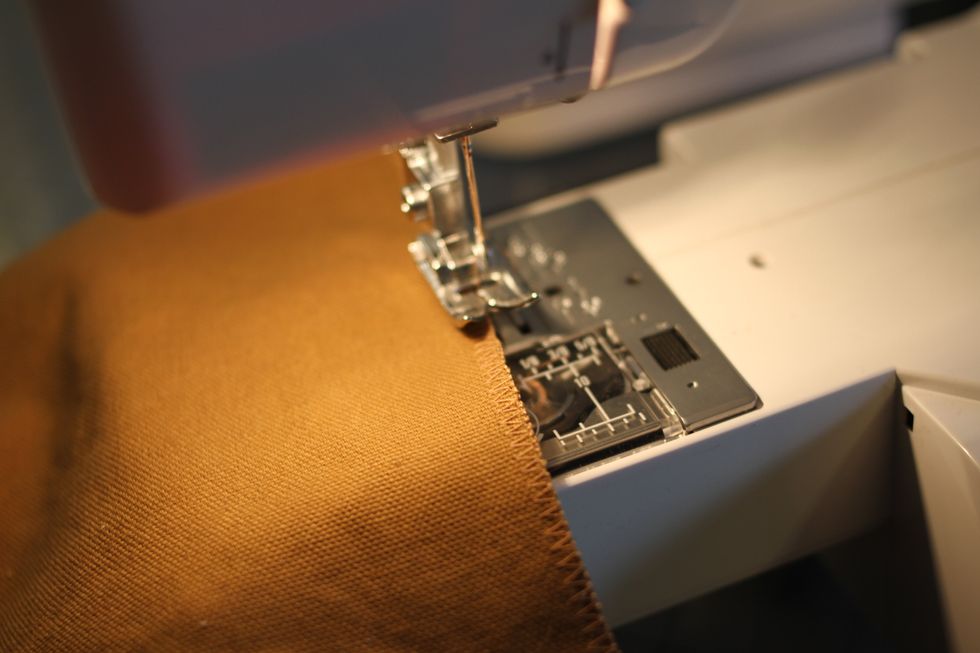 After a test run, I started to do an overcast stitch on all of the "raw" edges to prevent fraying. I'd highly recommend you do the same if your machine allows, especially on the bottom edge.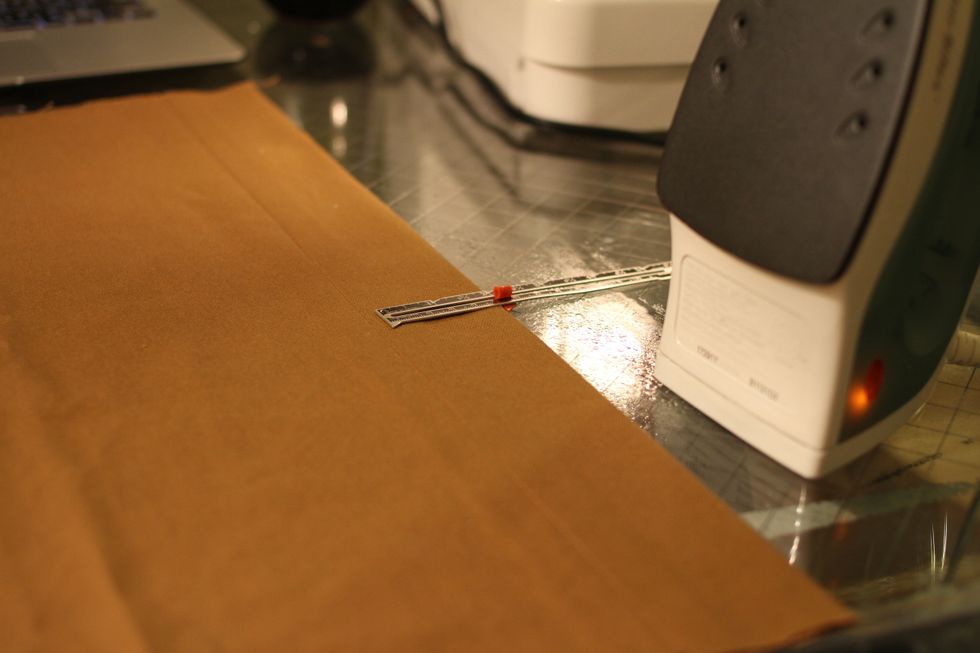 Turn your fabric inside out so that the good sides are facing out. Fold and iron each of the long sides 2 inches from the seam like a paper bag would look.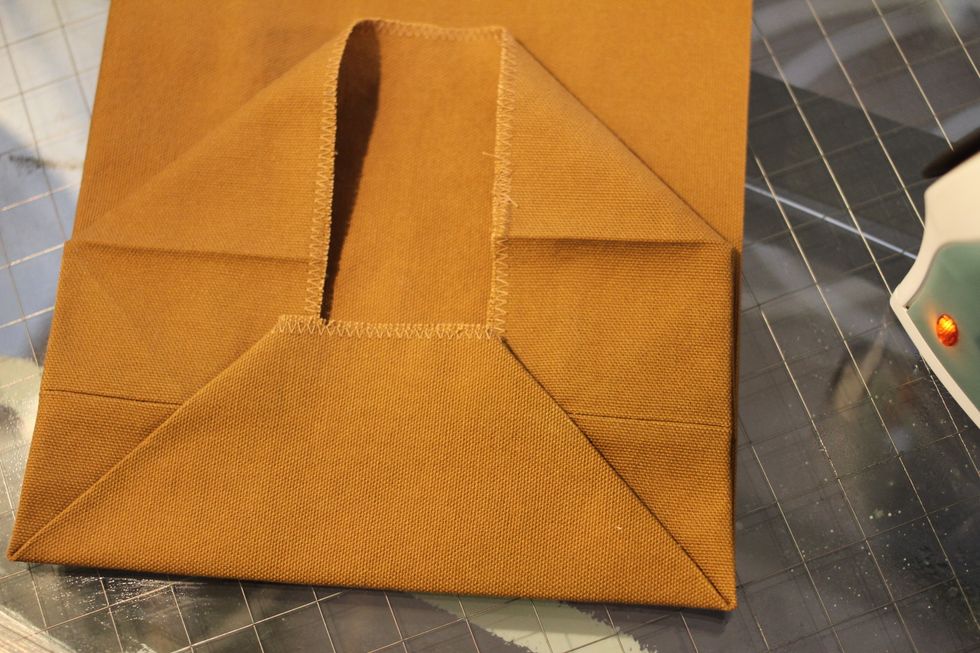 Following the picture above, fold the bottom of the bag and tuck the very top edge under so that the raw edge isn't showing.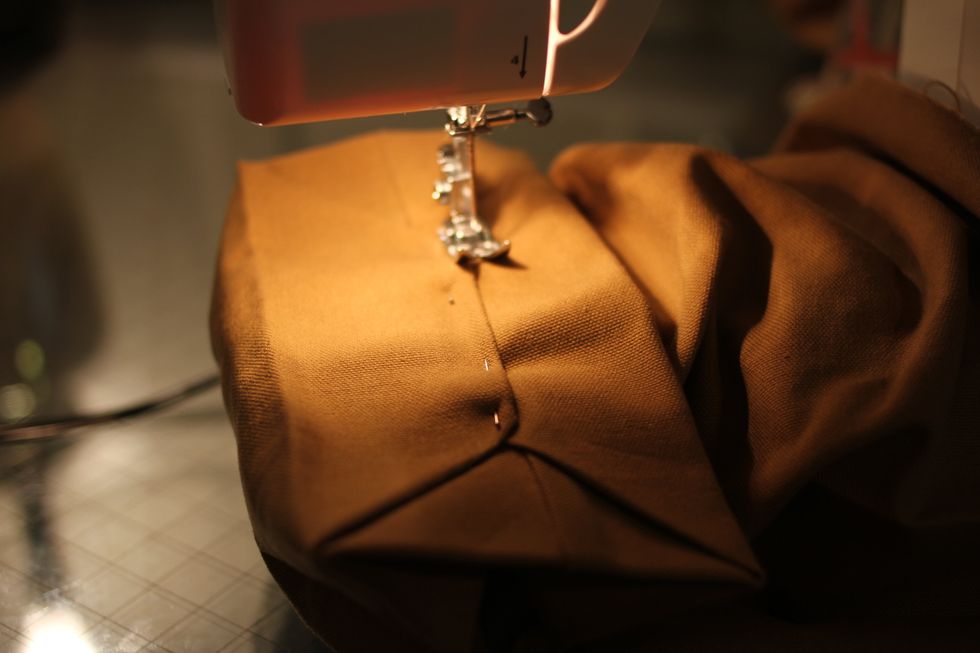 Pin and sew along this top edge.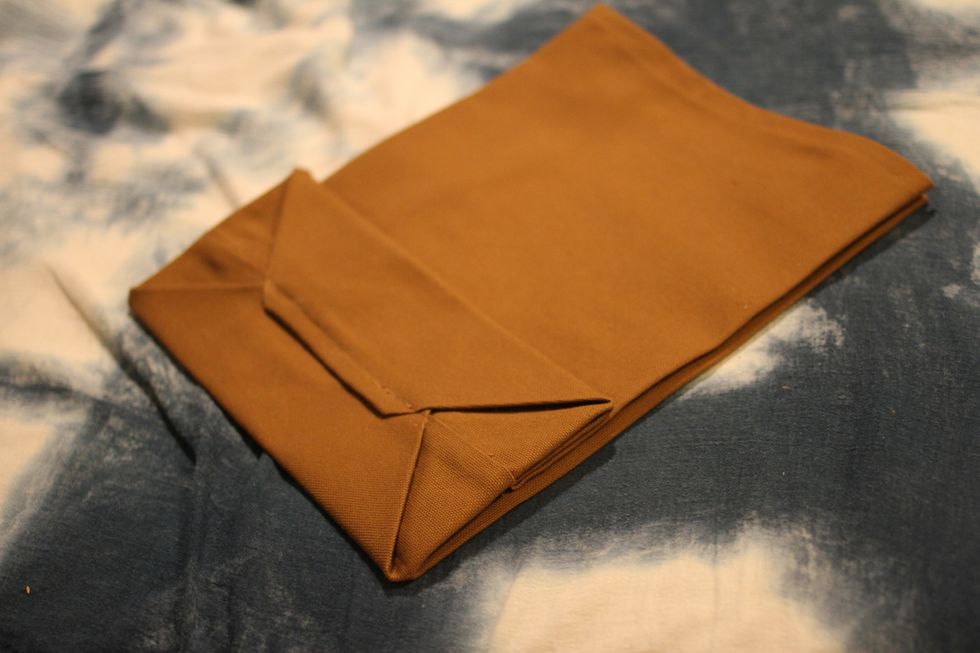 Turn the bag inside out again. Iron the top 1 inch down. Fold the raw edge inside and iron again. Feel free to pin as you go. Sew the hem down as close to the bottom edge as you can.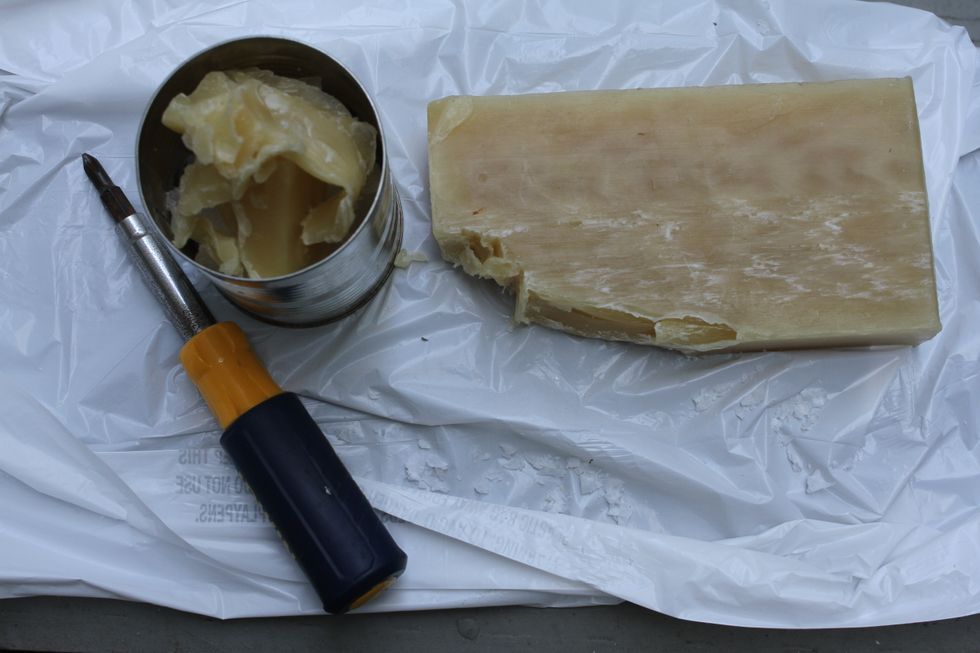 Chip away at the wax on a hard surface so that you get about 1/2 cup of paraffin and 1/2 cup of beeswax.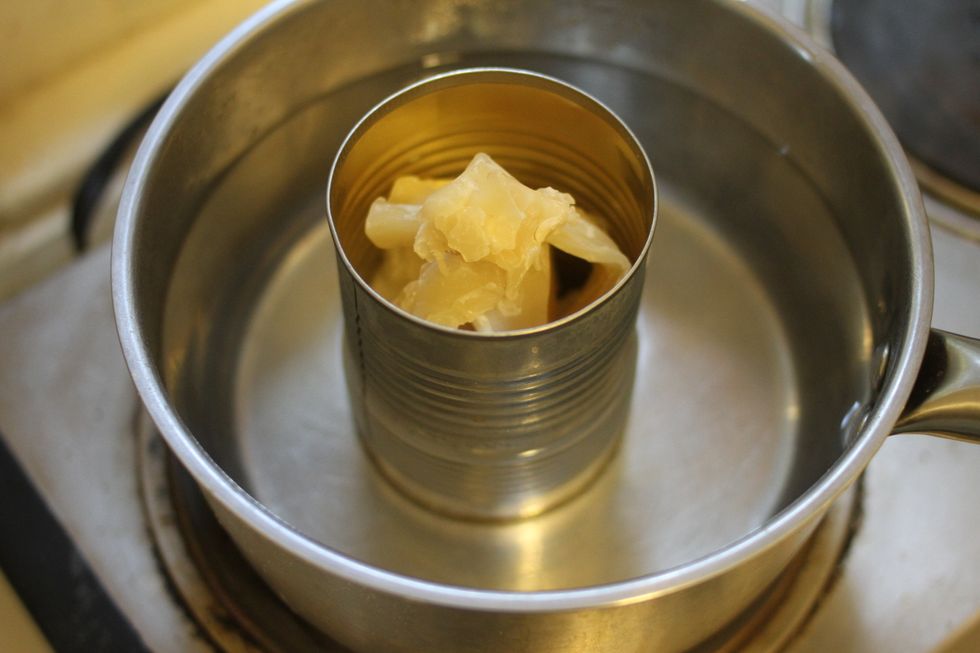 Boil water inside of a pot and bring the temp back down to a minimum so the water is no longer bubbling. Place your tin filled with wax into the pot. Stir it as it melts until it is completely liquid.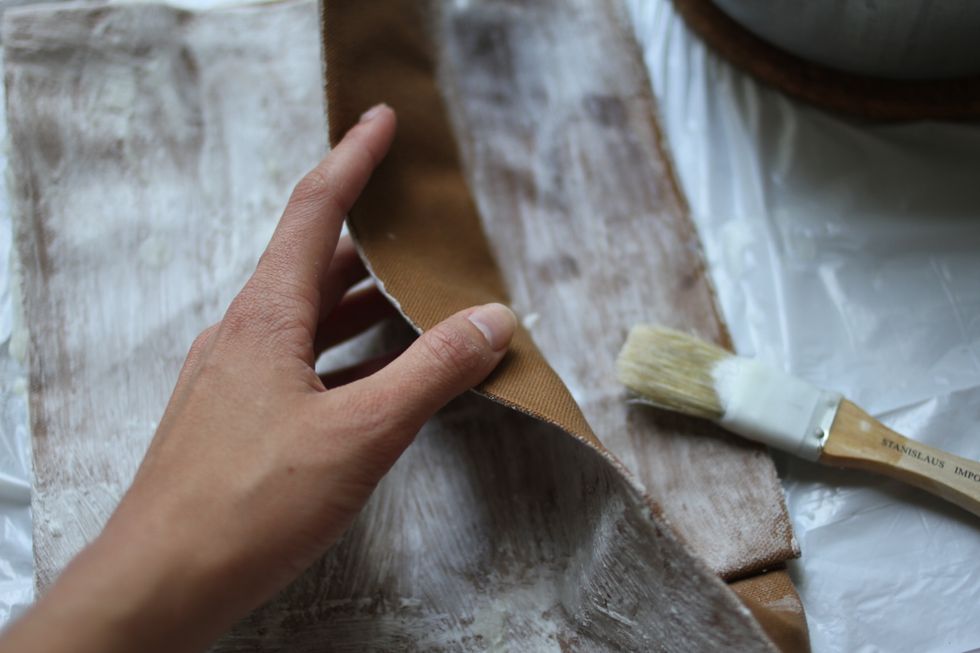 Using a brush, spread wax onto your bag. Make sure to get wax into all of the hidden nooks so that the entire outside of the bag is covered.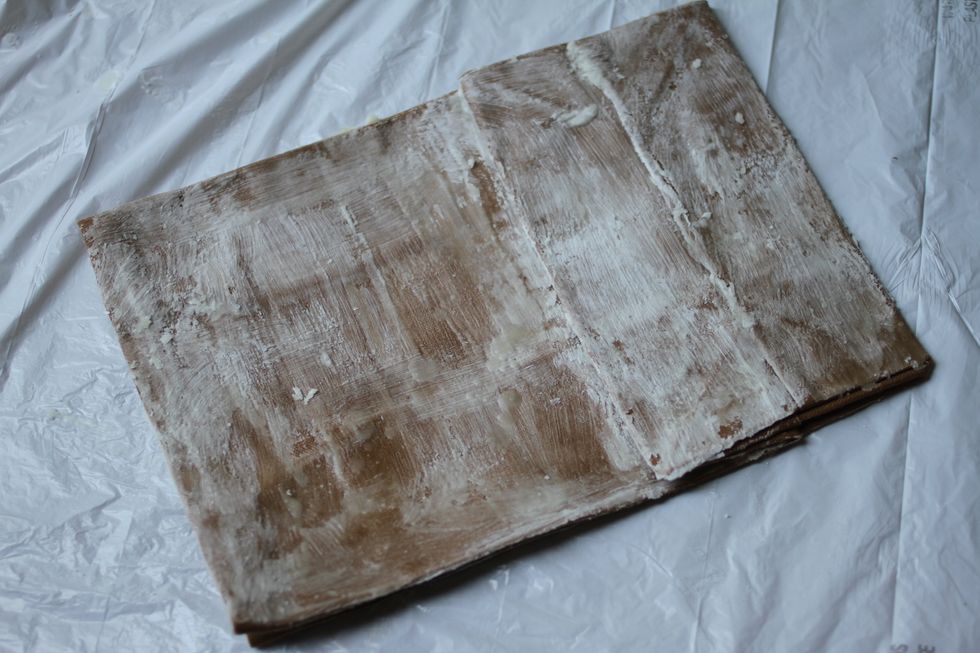 Feel free to add a little bit more wax to the bottom and seams (the thicker the wax, the sturdier and darker your final waxed fabric). Let your bag dry so that the wax hardens completely.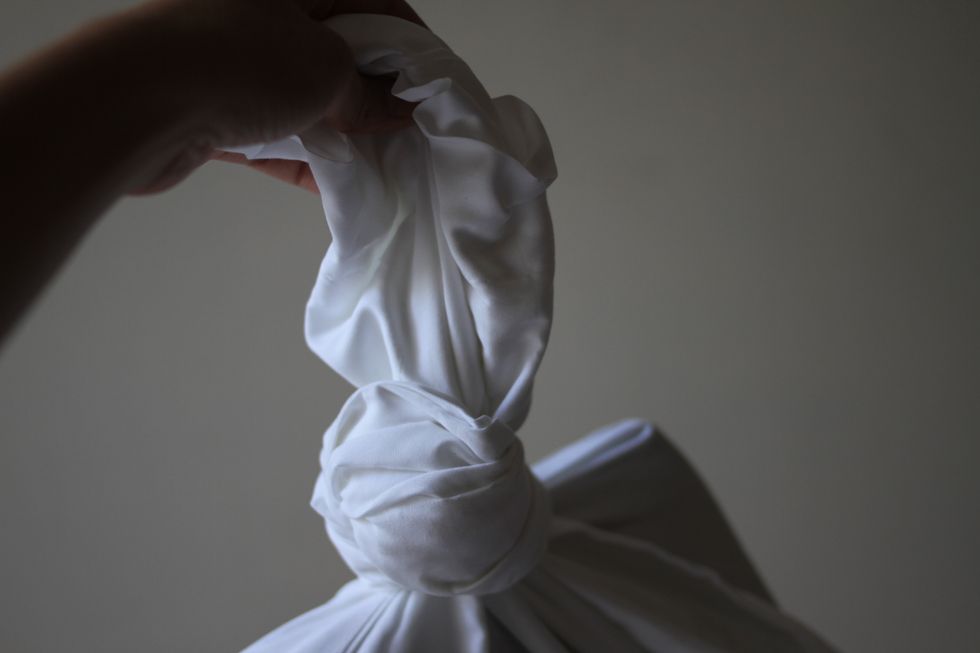 The final magical step! Place your bag into an old pillowcase, tie at the top and place in your dryer on it's highest heat setting for 15-45 minutes depending on the thickness of your wax.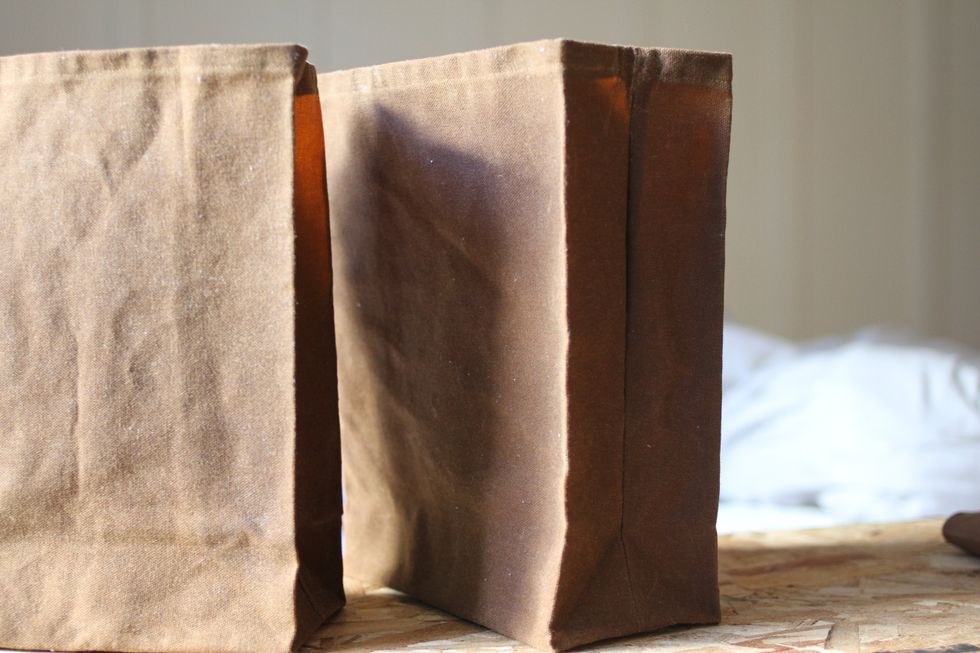 When you remove it from the dryer, the wax should be soaked into your fabric. If there are still white chunks left, place it back into the dryer or use a blow dryer to deal with any remaining spots.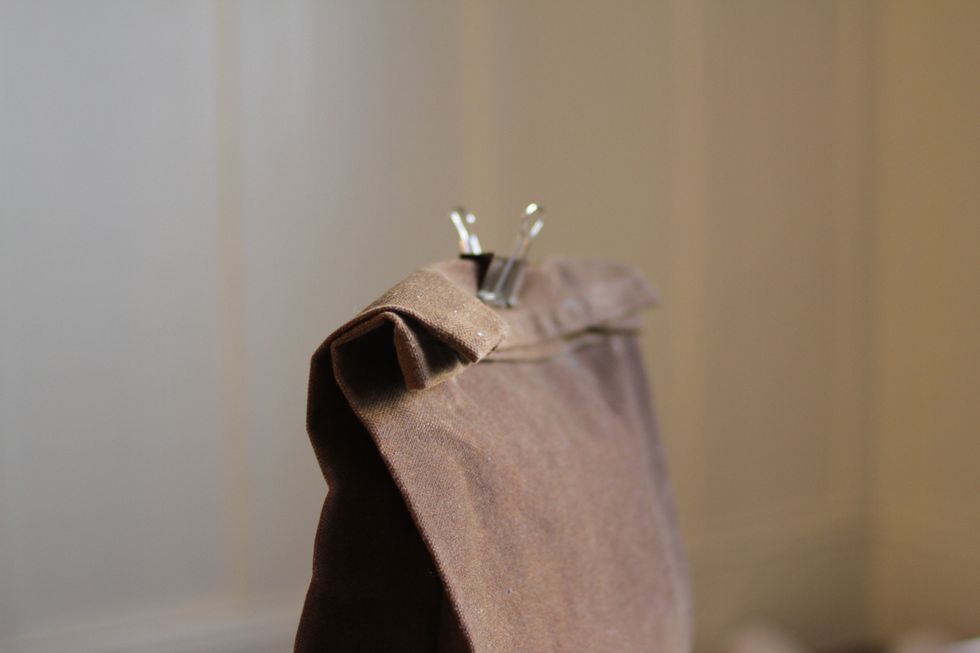 As your bag cools down, it will harden so it can stand on it's own. Super cool!
1.0yd duck canvas
1.0c beeswax
1.0c paraffin wax
1.0 spool of thread
1.0 painters brush
1.0 double broiler set-up
1.0 sewing machine
1.0 scissors
San Francisco, California