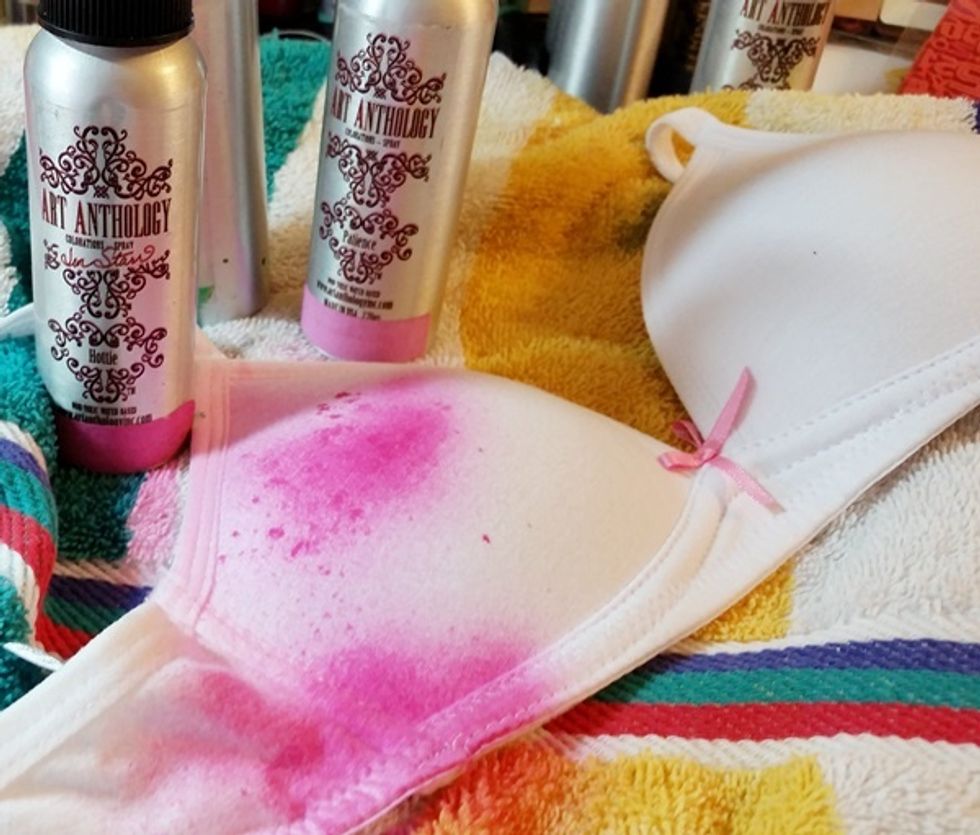 Using a mix of Colorations I I started adding lots of color to my bra....(well the one from the dollar store :)
Next I started building my background. I used a mix of Dimensional gems, Velvet & Sorbets. I created movement by making lots of overlapping circles.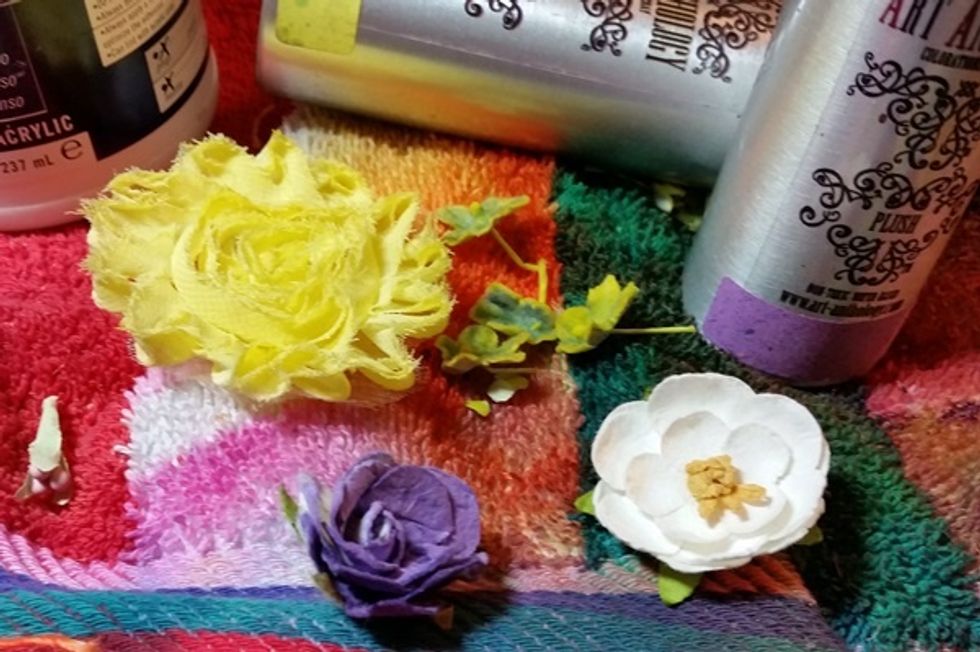 Next I started coloring a lot of misc fabric and flowers using coloration's.. This is why I always try to buy white flowers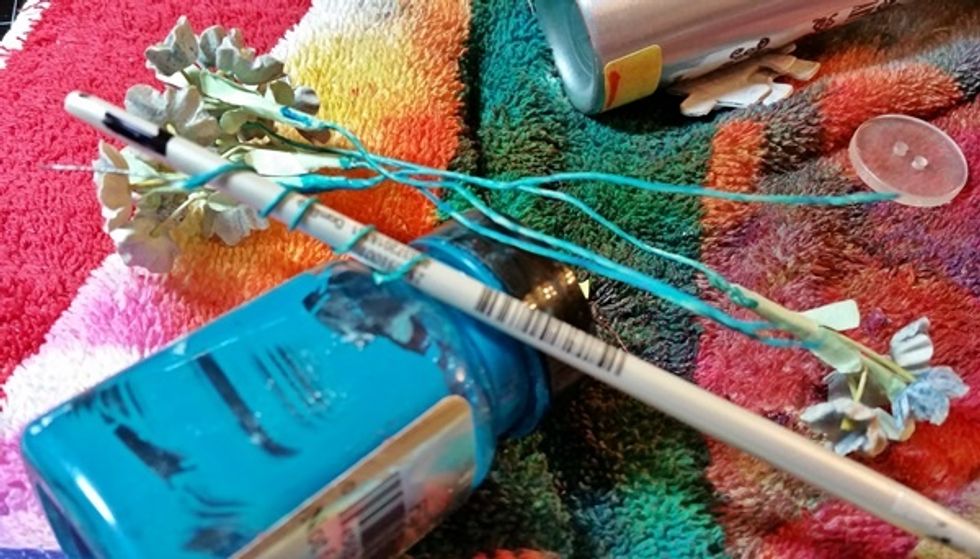 I even started to add a bit of Velvet to a bit of wire to make some Curly Q's....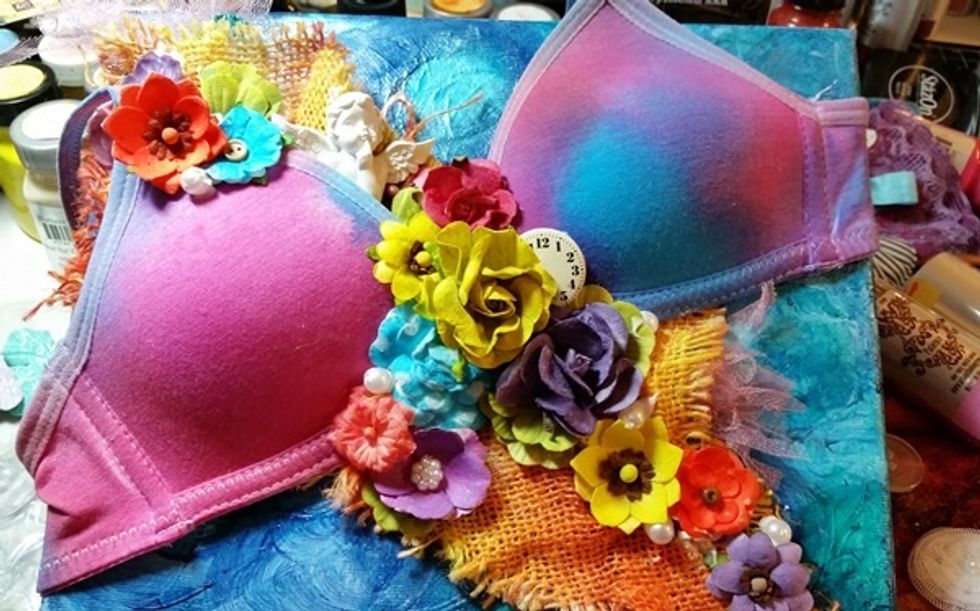 After all my bits were dry I started building my cluster, adding in lots of bits and pieces of flair, resin and buttons.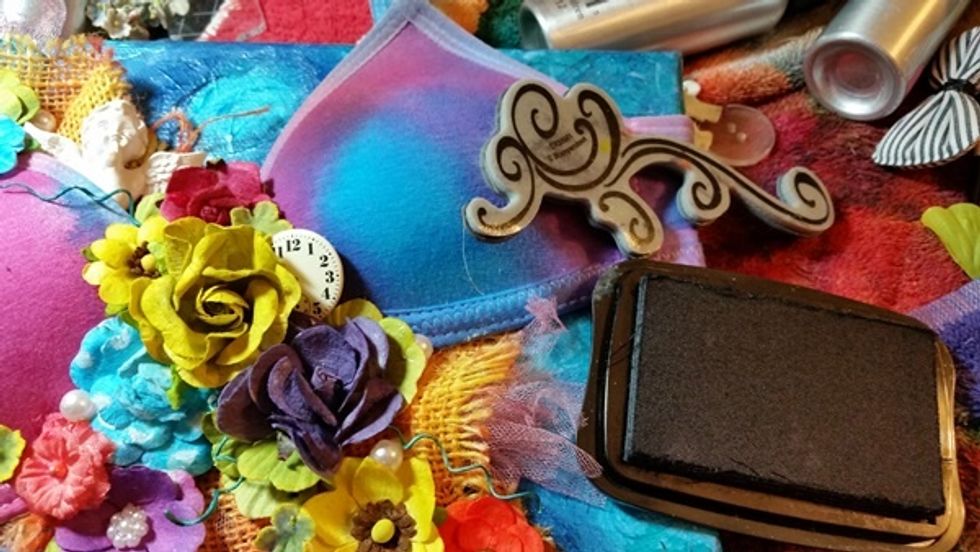 Just to add a little detail to the background I randomly stamped using a bit of stazon on ink.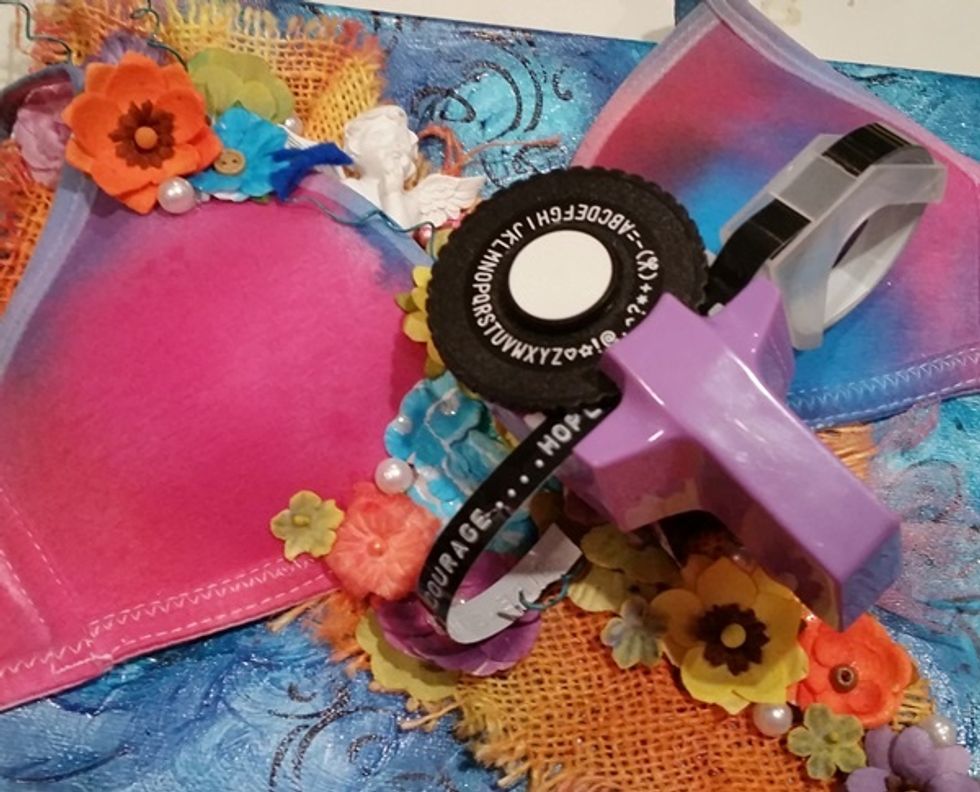 Lastly I added a quick little verse using my handy little label maker :)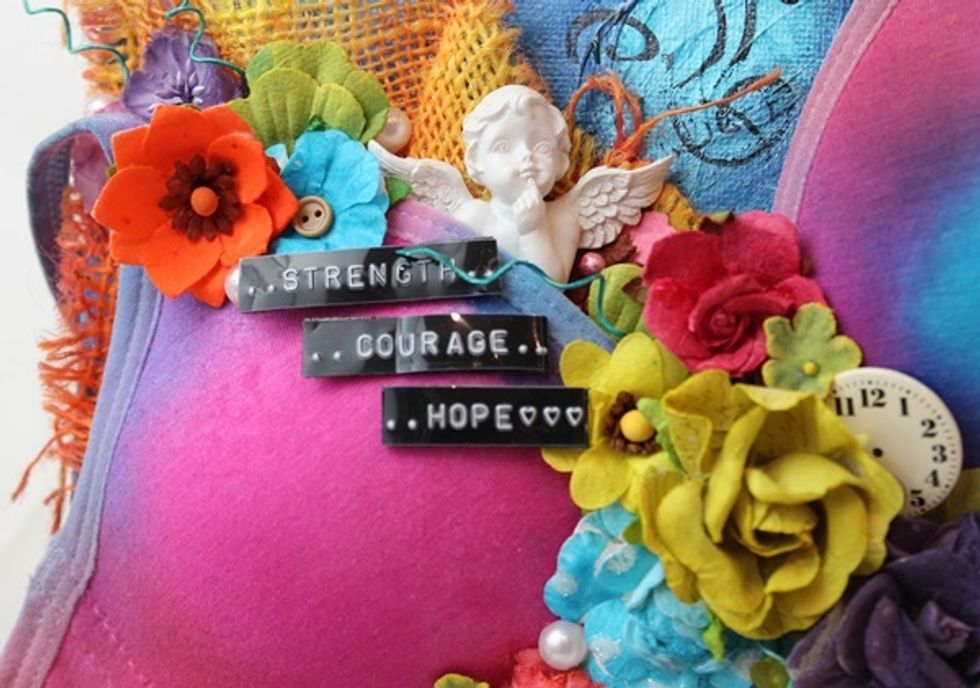 I hope that you have enjoyed this canvas. I truly enjoyed making this canvas as this is truly a cause near and dear to my heart.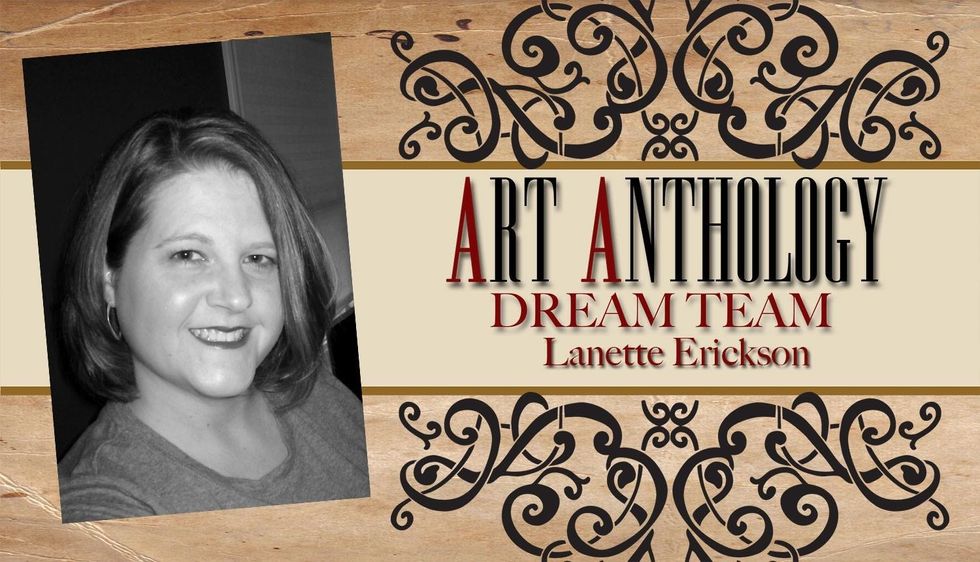 Thank you so much for stopping by today, Please make sure you stop in and Join or Facebook Group Art Anthology Adventures in Art :)
Art Anthology Colorations -Heart
Art Anthology Colorations -Glorious
Art Anthology Colorations -Peacock feathers
Art Anthology Colorations -Juicy
Art Anthology Colorations -Plush
Art Anthology Colorations -Grass
Art Anthology Colorations -Ink Spot
Art Anthology Dimensional Gems –Blue Topaz
Art Anthology Colorations -Waimea Bay
Art Anthology Colorations -Patience
Art Anthology Velvet - Reef
Art Anthology Velvet -Figi
Art Anthology Sorbet -Honolulu Blue
Prima Flowers
Prima Resin
Misc Flair
Misc Beads & Buttons
Misc Fabric
Stazon Ink
Misc Stamp
Bra & Canvas
Art Anthology
Art Anthology is a manufacturer of dimensional mediums.\n\nCome chat with us in our Facebook Group: Art Anthology Adventures in Art