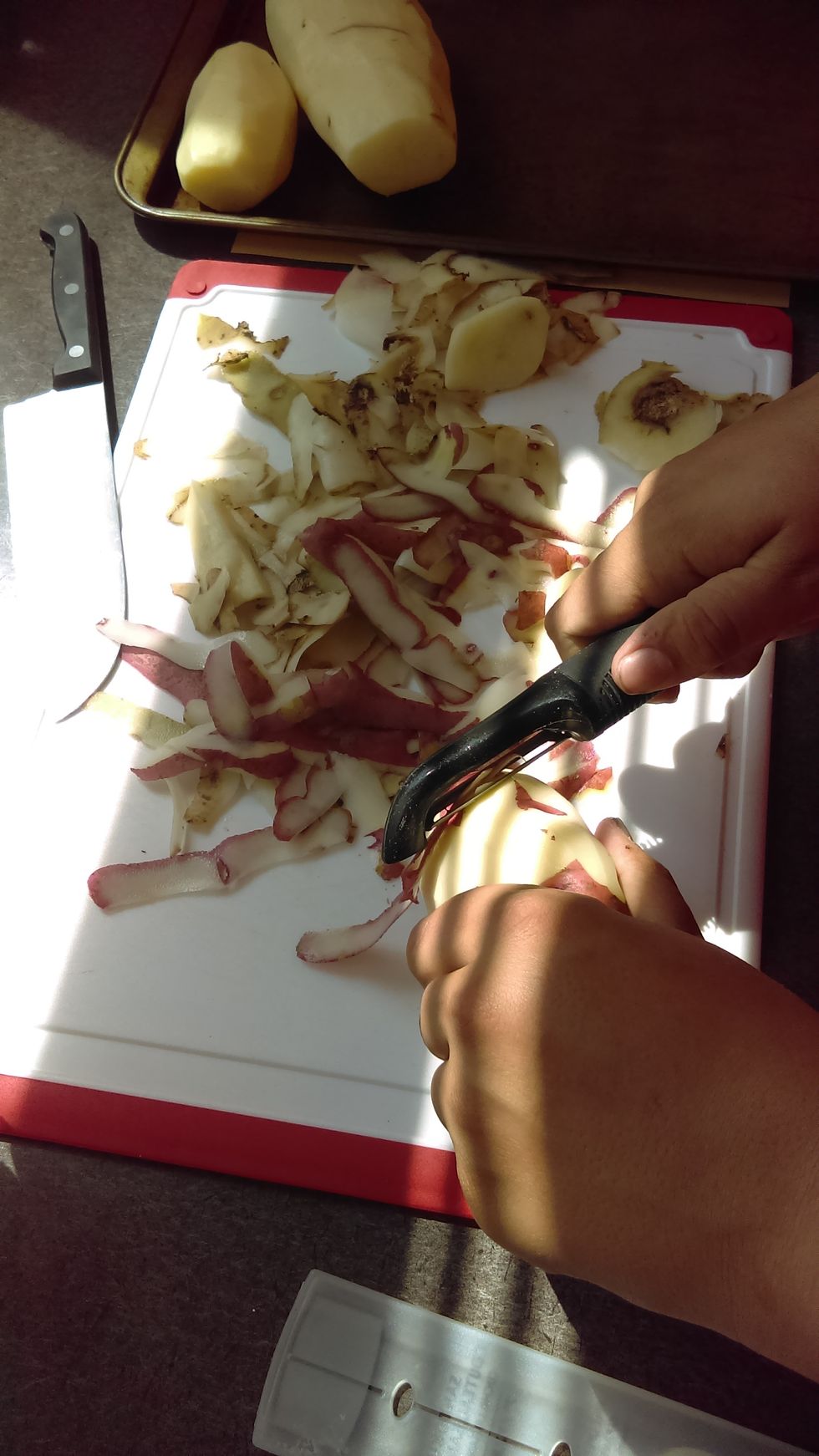 Step 1: Peel Potatoes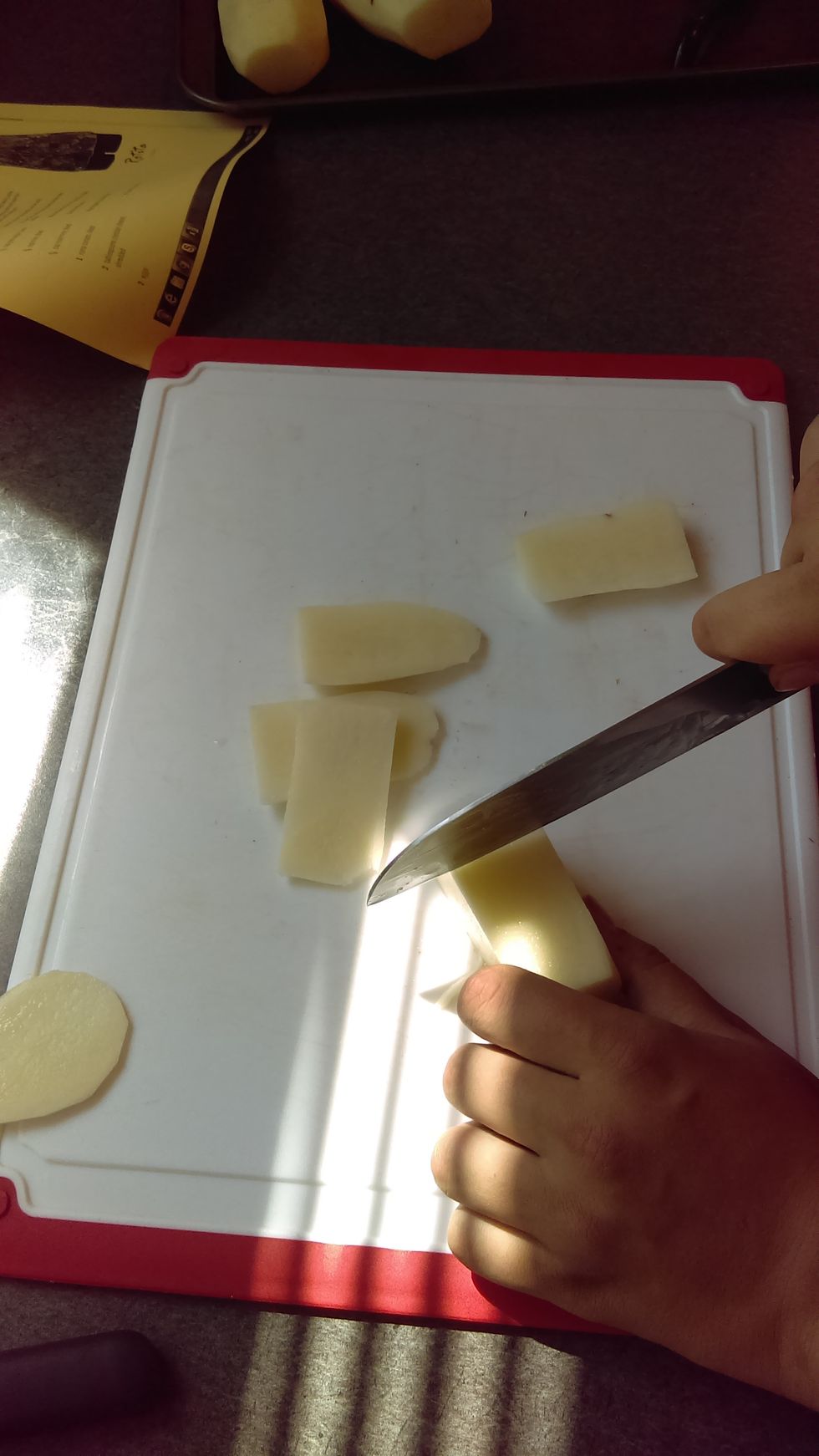 Step 2: Square Potatoes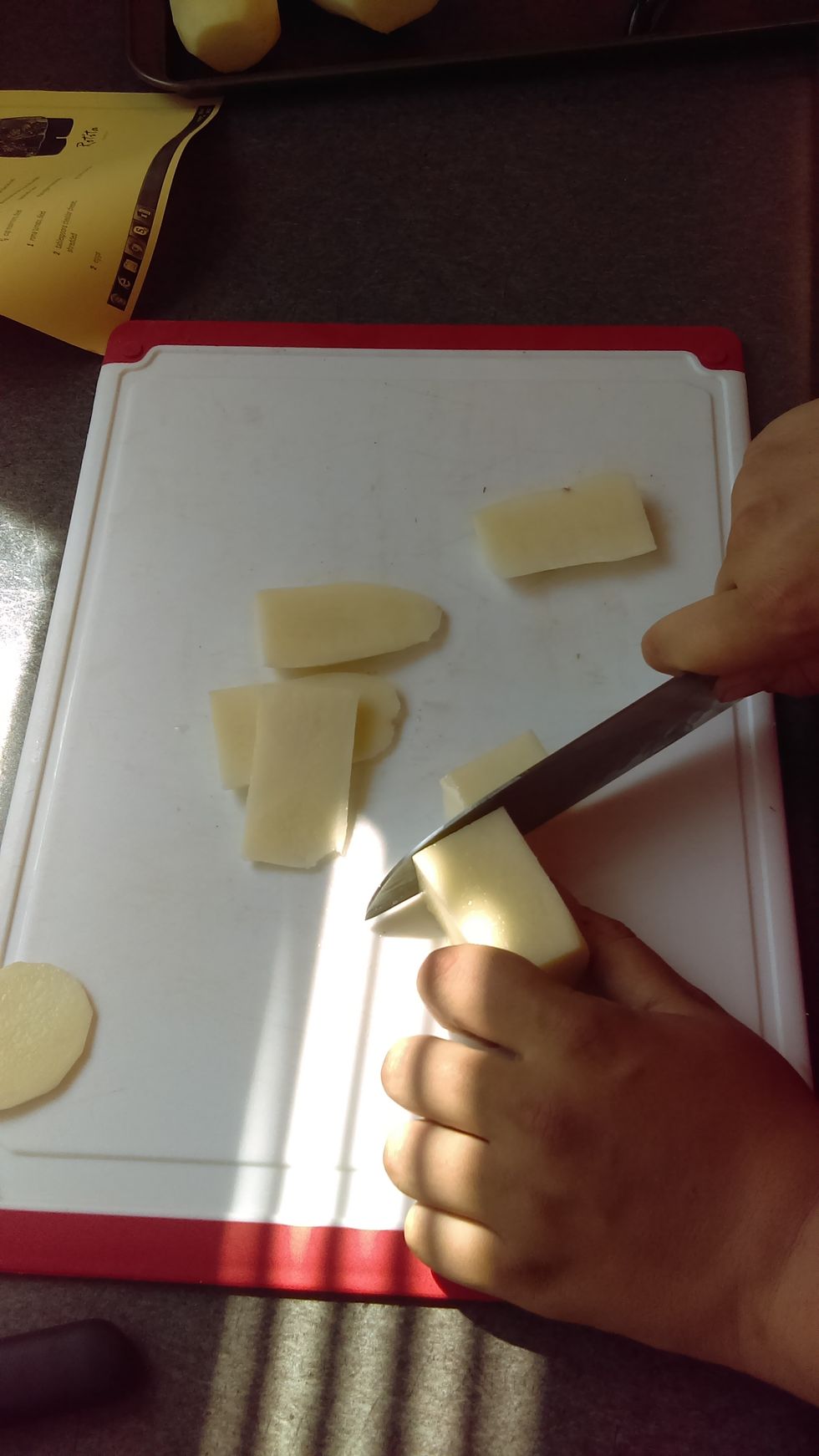 Step 3: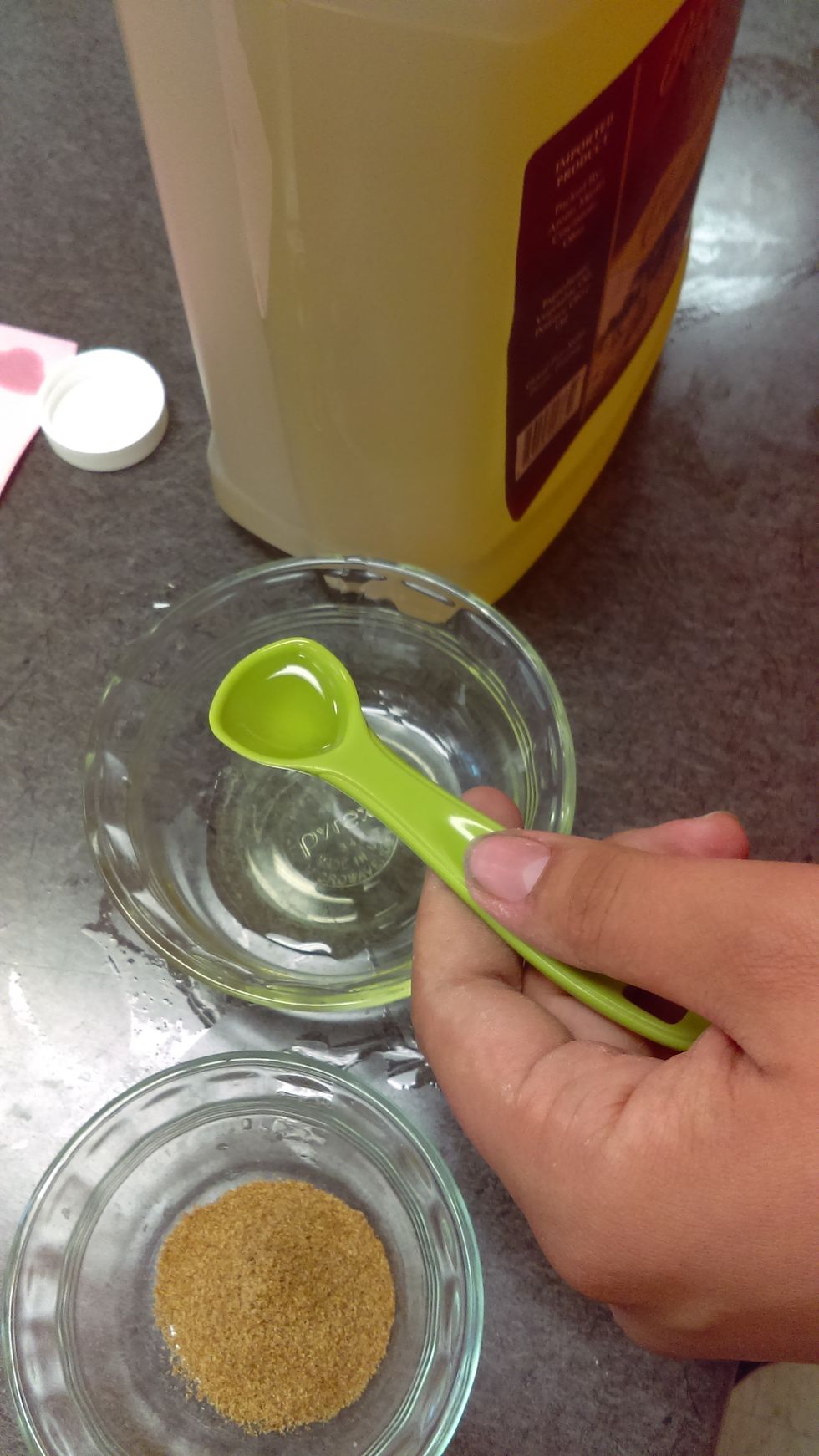 Step 4: Measure out ingredients.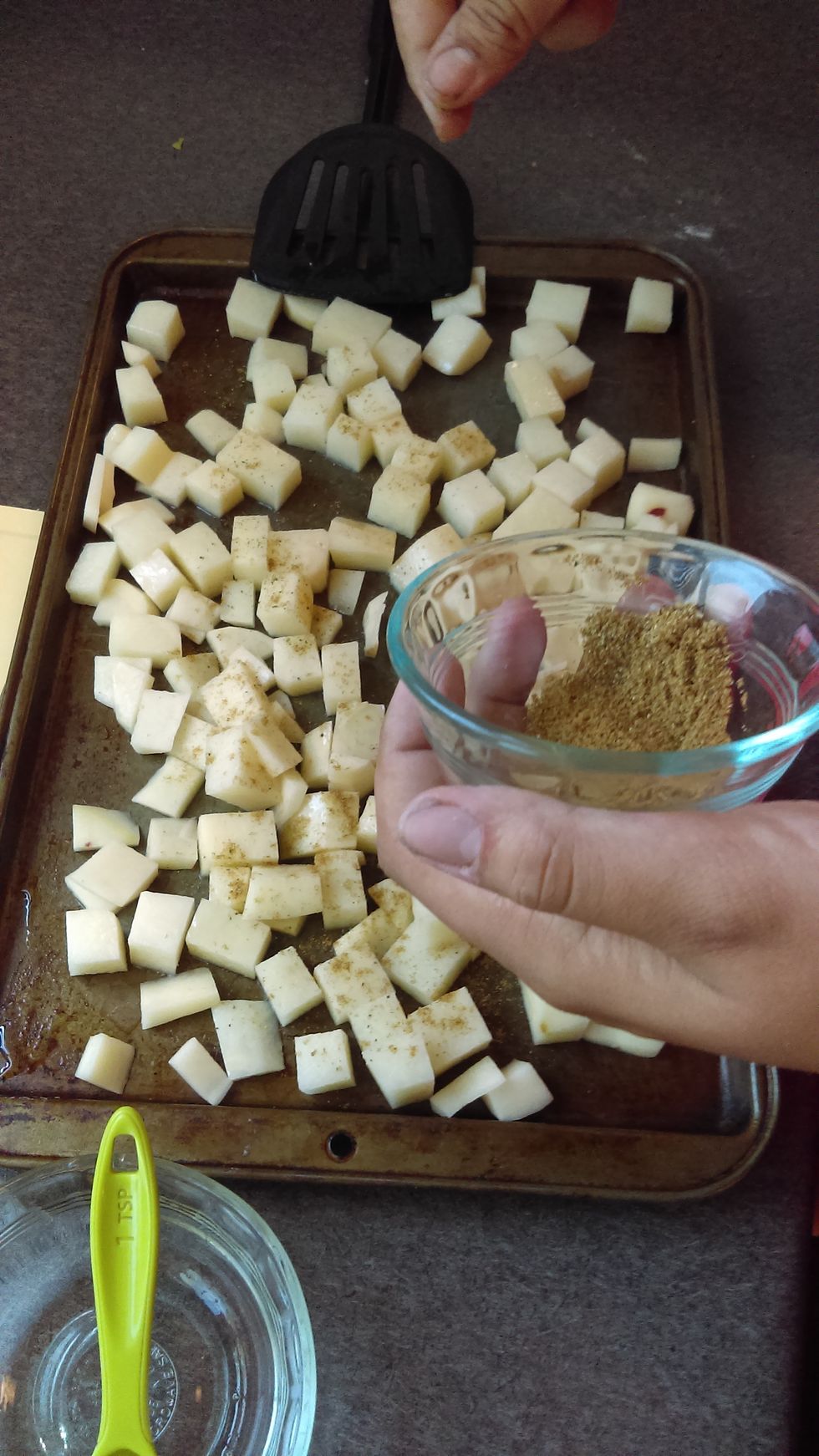 Step 5: Combine Potatoes, Cumin, and Oliver oil onto a baking sheet to cover.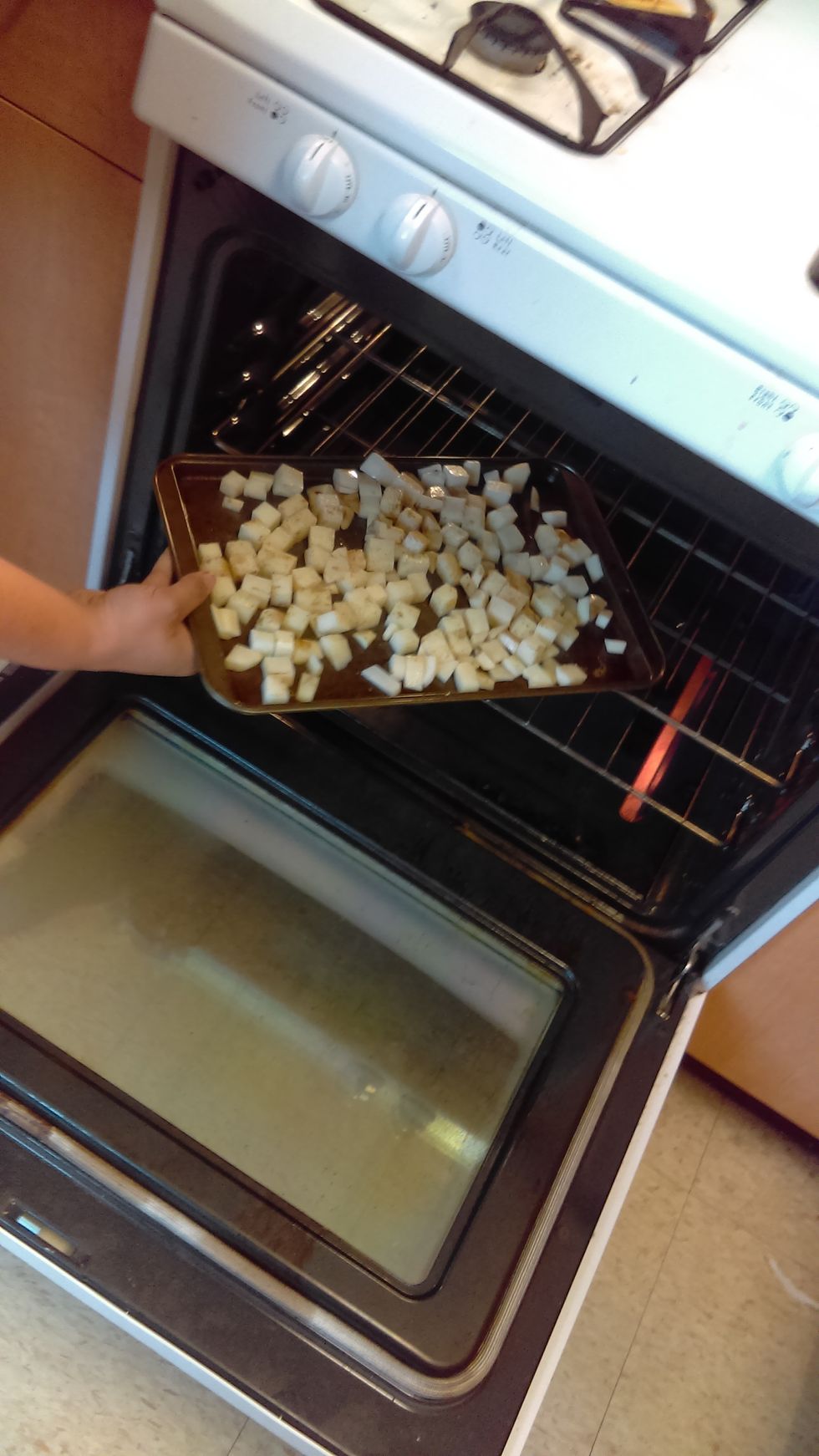 Step 6: Bake Potatoes at 350 degrees. For 30 minutes.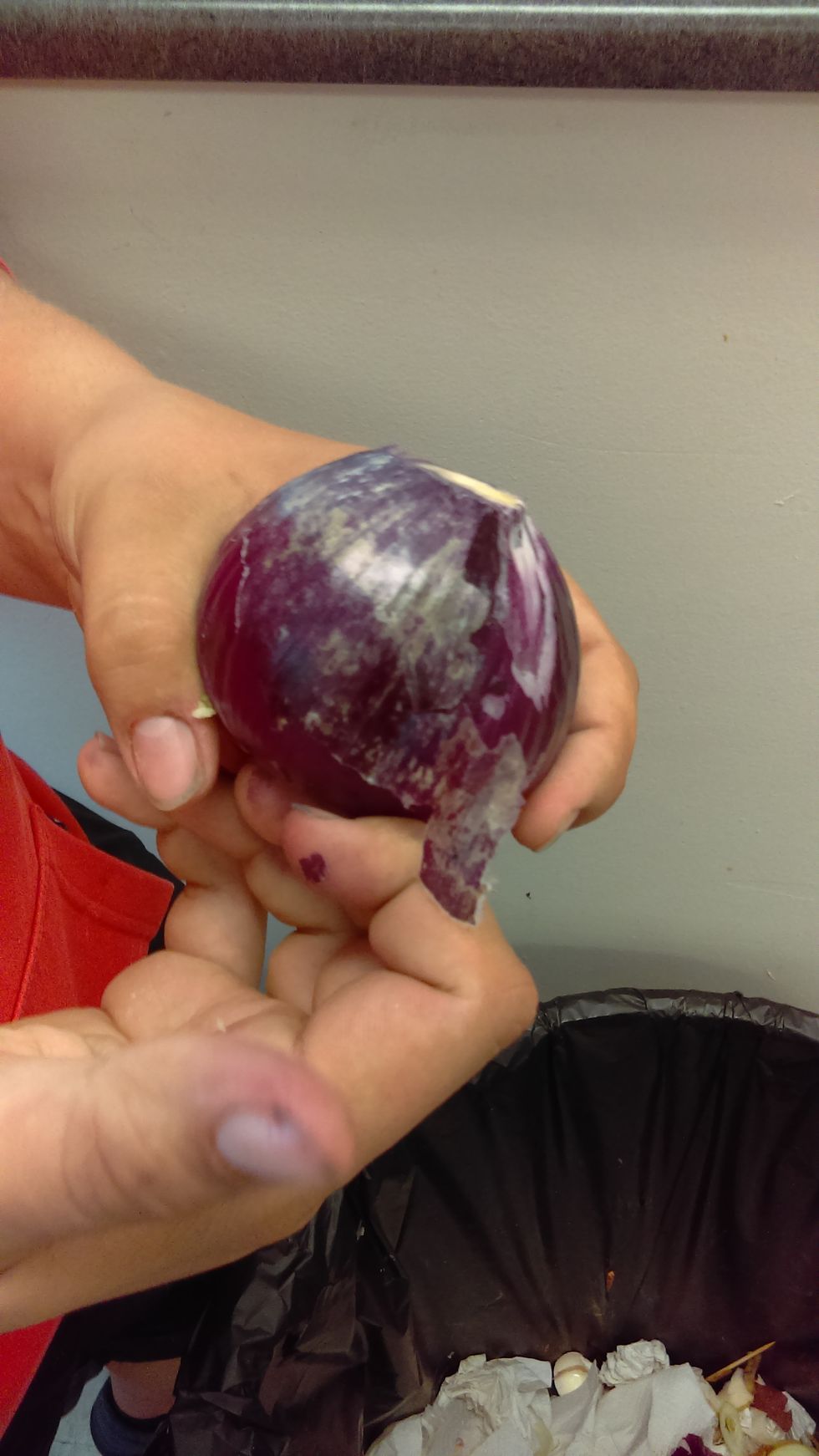 Step 7: Peel onion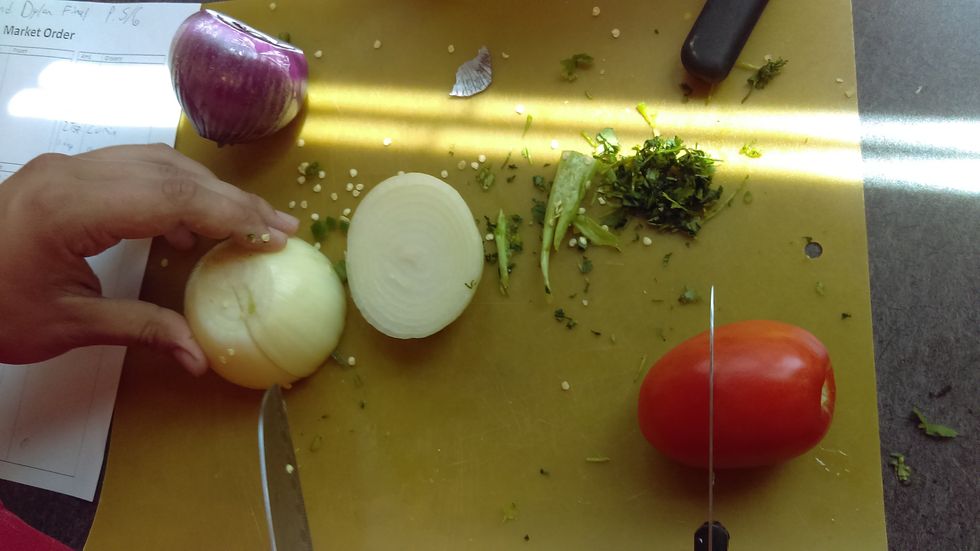 Step 8: chop onions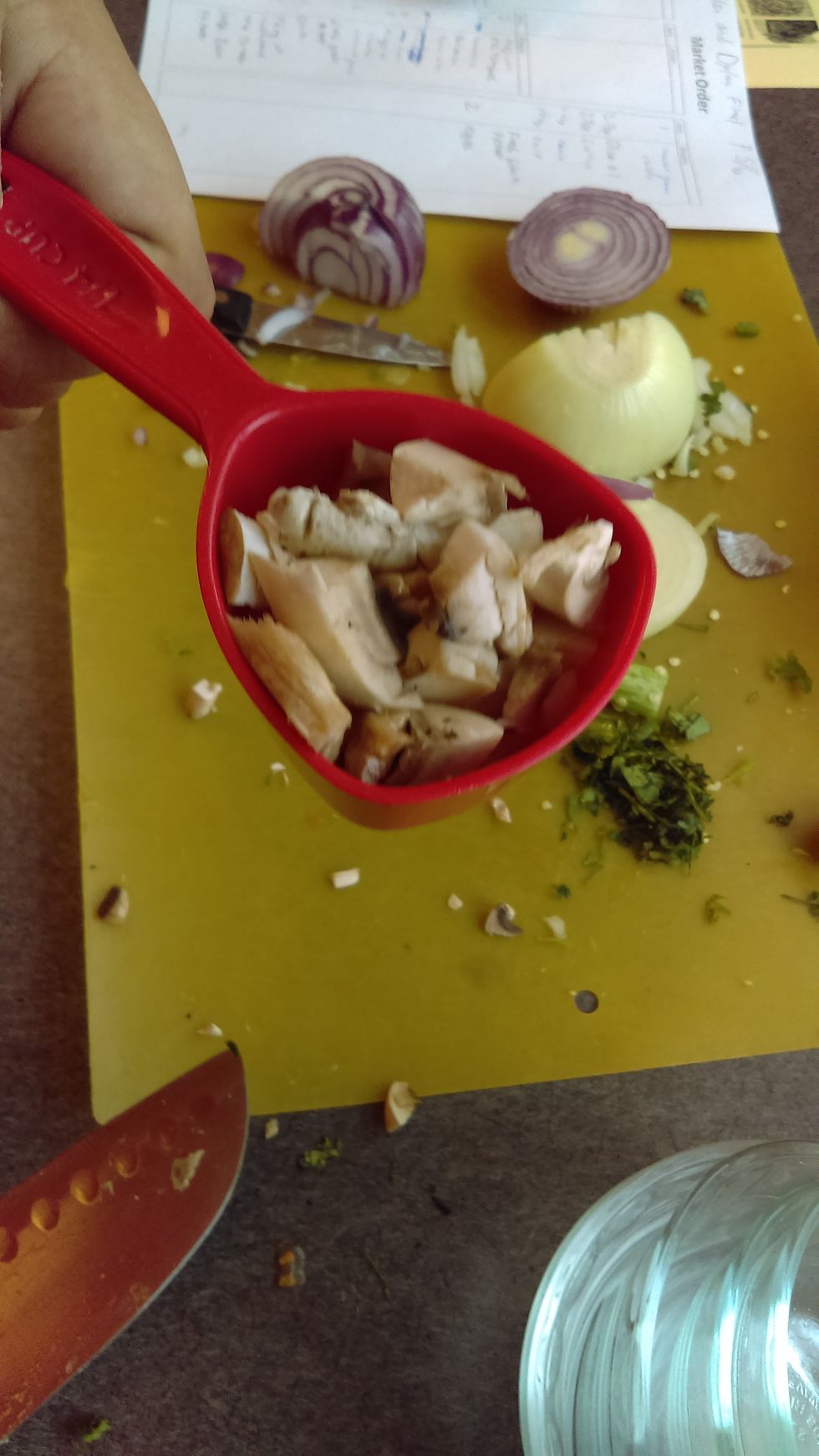 Step 9: Dice Mushrooms
Step 10: Measure out mushrooms to a Half Cup.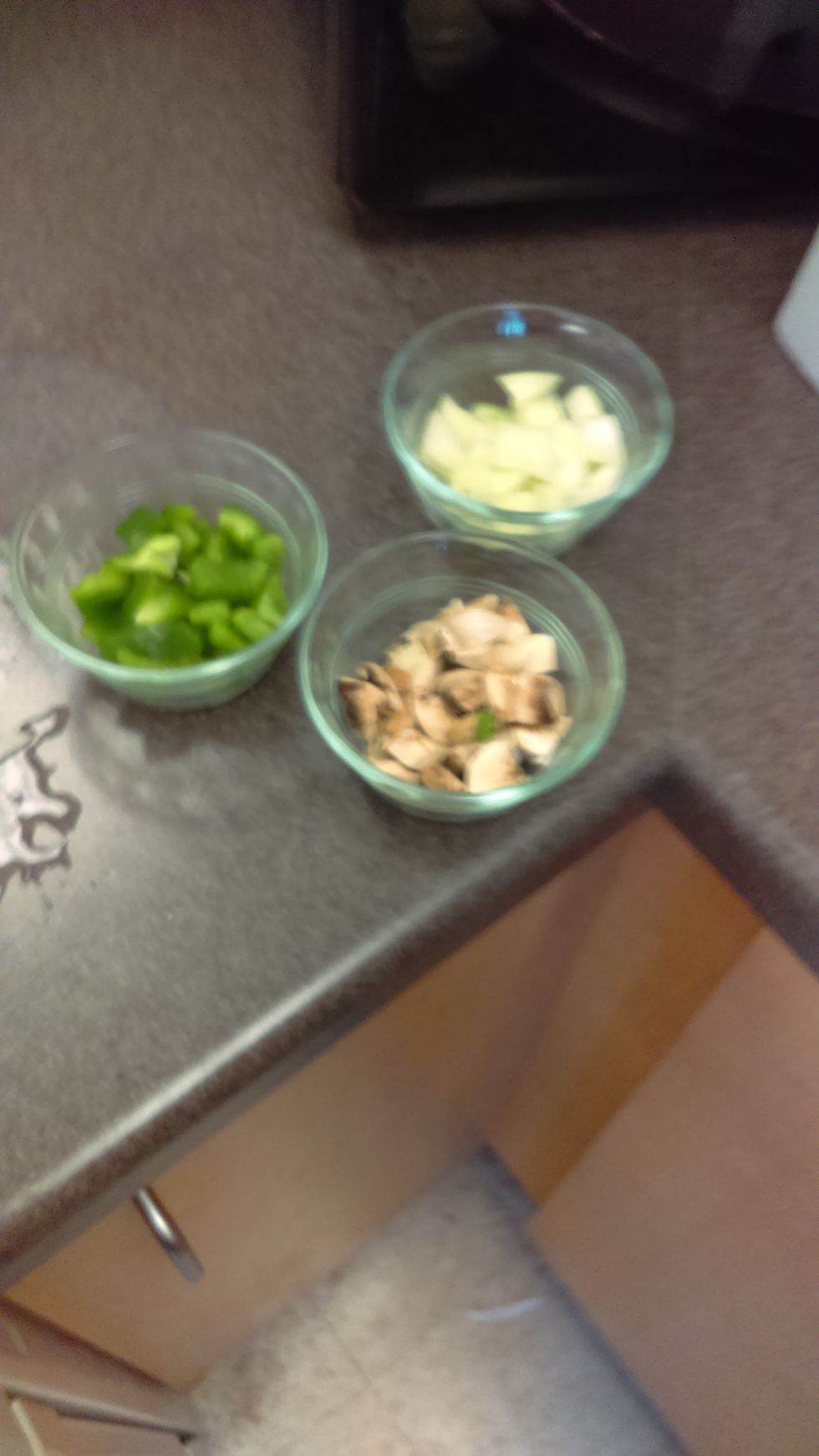 Step 11: Repeat Step 10 for onion and green pepper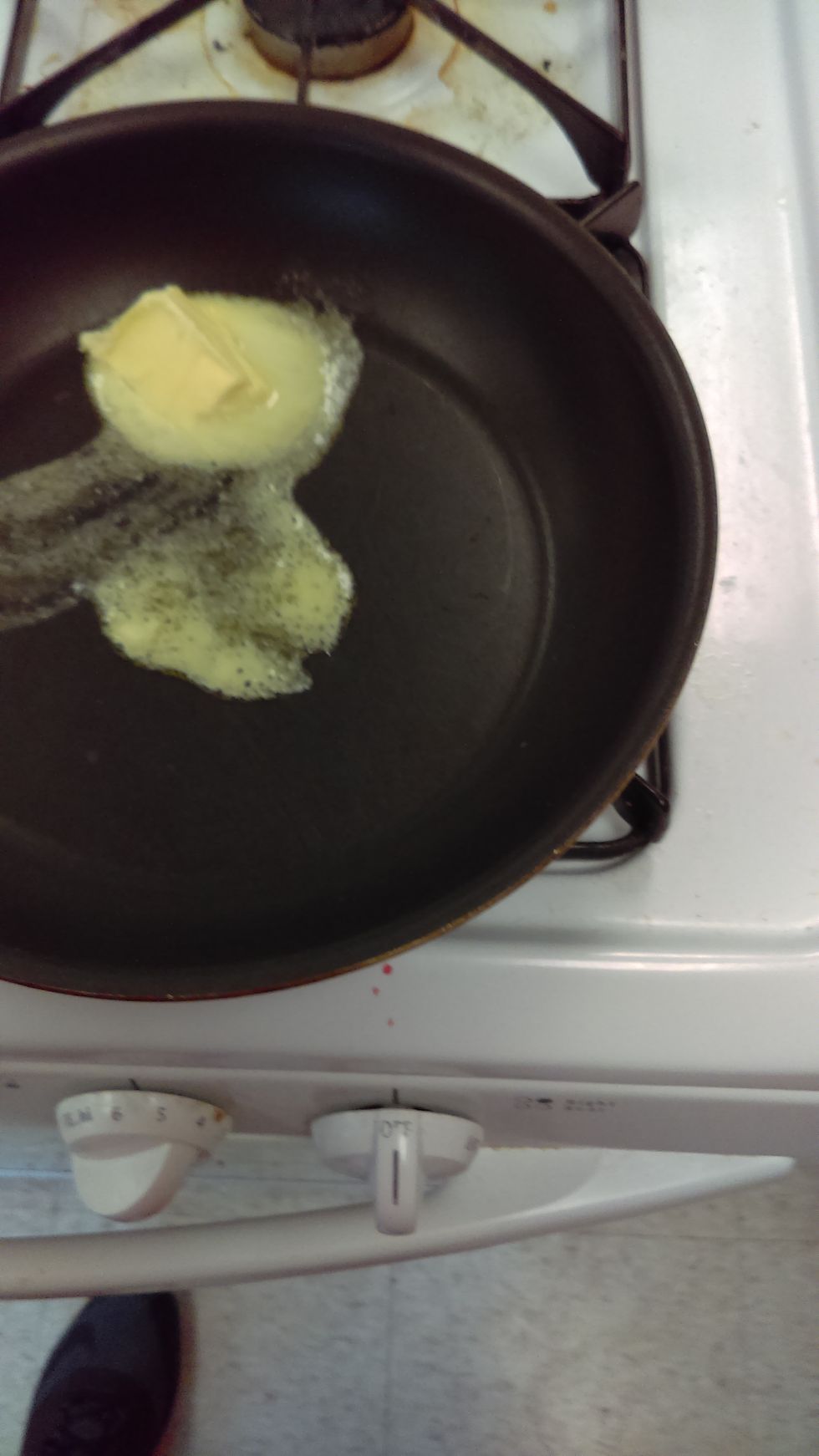 Step 12: Melt Butter in a skillet to cook the potatoes after baking and for the eggs.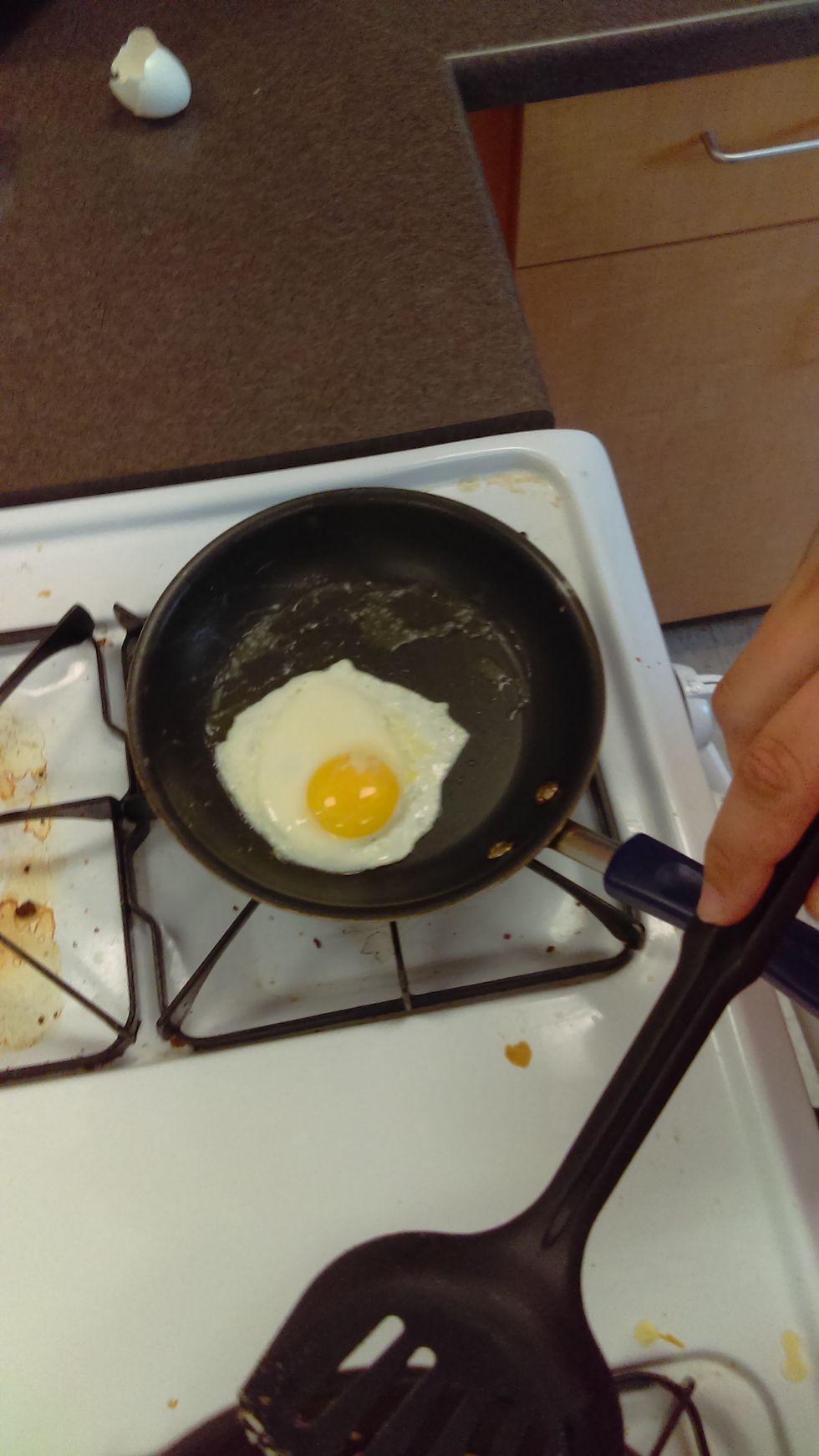 Step 14: Cook Egg to your liking.
Step 15: Plate with egg on top and enjoy! =)
2.0 Medium Red Potatoes Peeled and Cubed
1.0 large brown potato Peeled and cubed
2.0tsp Olive Oil
2.0tsp Cumin
1.0pch Pepper for taste
1/2c Green Pepper, Diced
1/2c Onion, Diced
1/2c Mushroom, Diced
1.0 Roma Tomato, Diced
2.0Tbsp Cheddar Cheese, Grated
2.0 Eggs