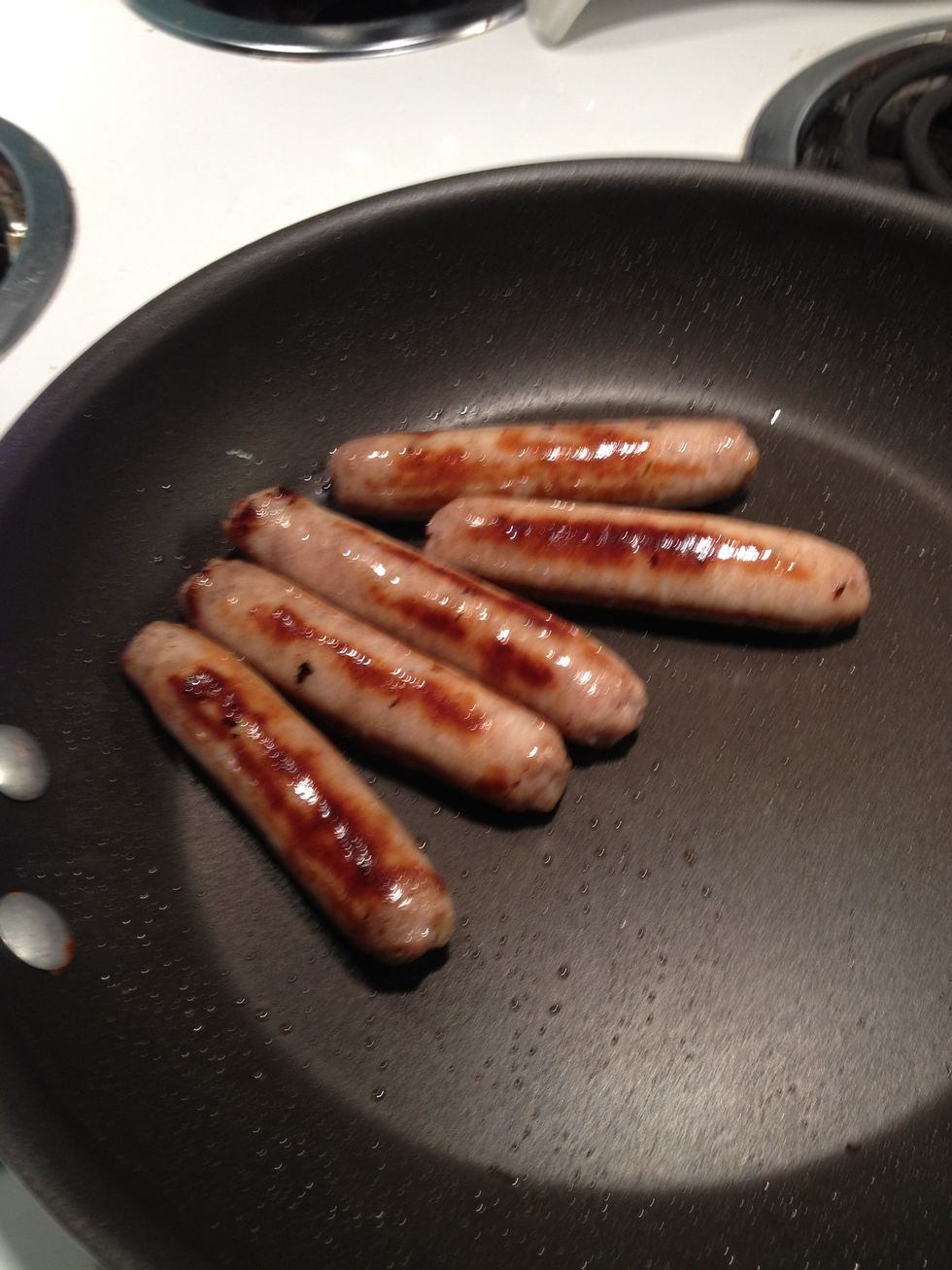 Brown up sausage. I prefer cut up sausage links, but any other form is fine. Any other meat is fine, it is whatever you want; ham,chicken, bacon, no meat.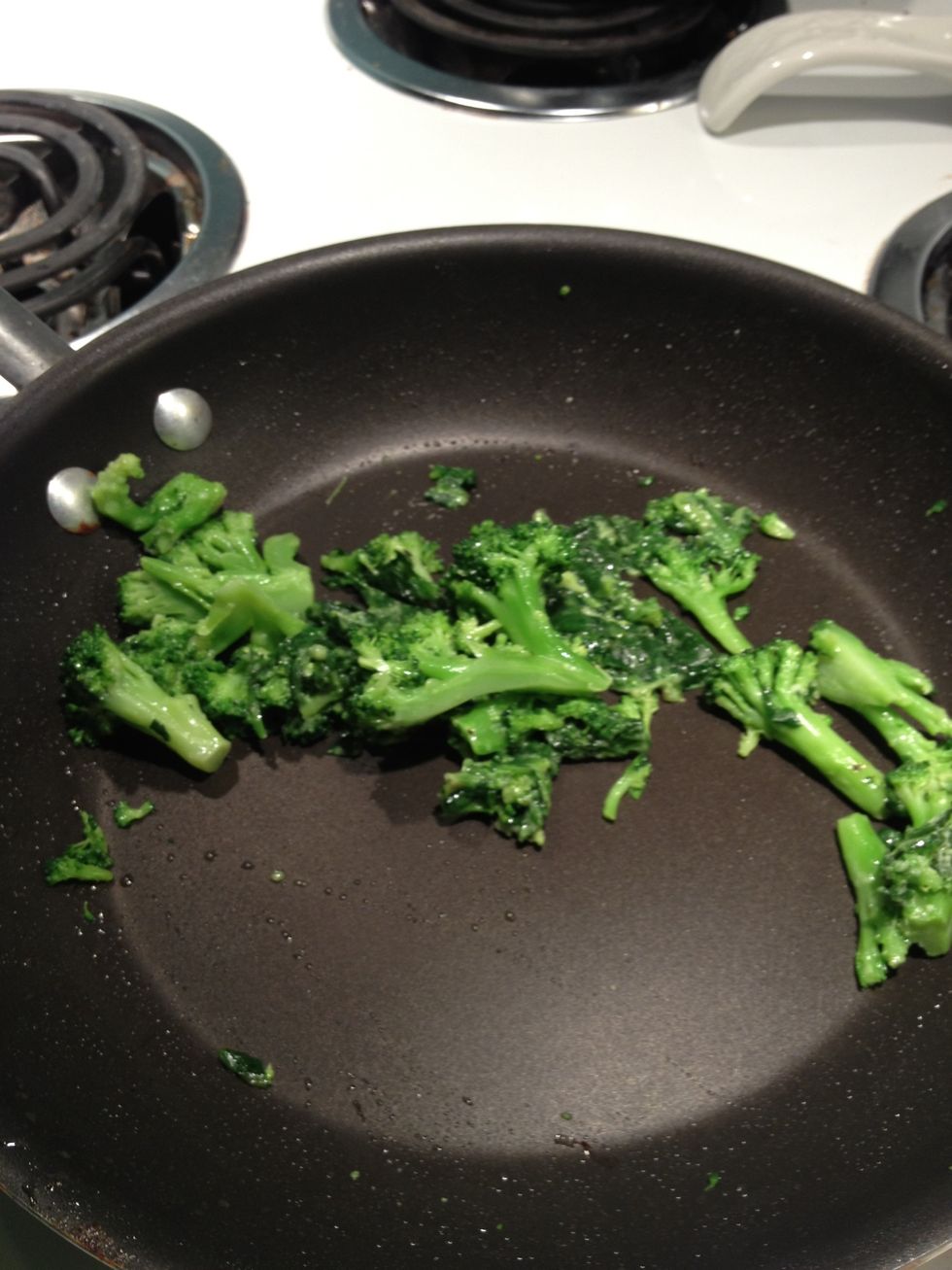 After the sausages are brown, remove from the pan to let rest. Add green onion, broccoli, and spinach to pan to heat through.
While the other ingredients are heating you can scramble your eggs and milk together. You can also cut up your sausage links.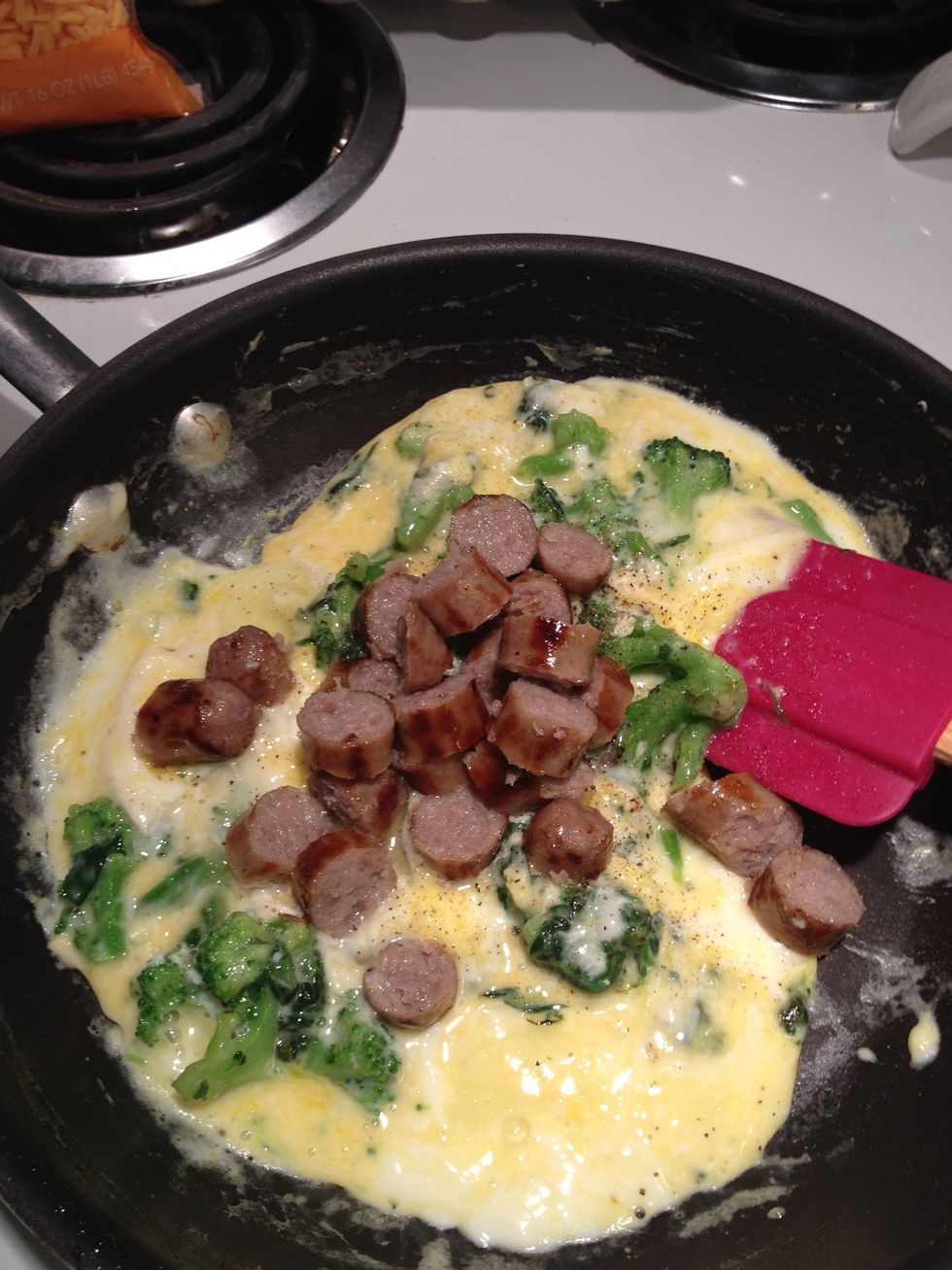 Combine the eggs and sausage with the greens and heat until the eggs are firm.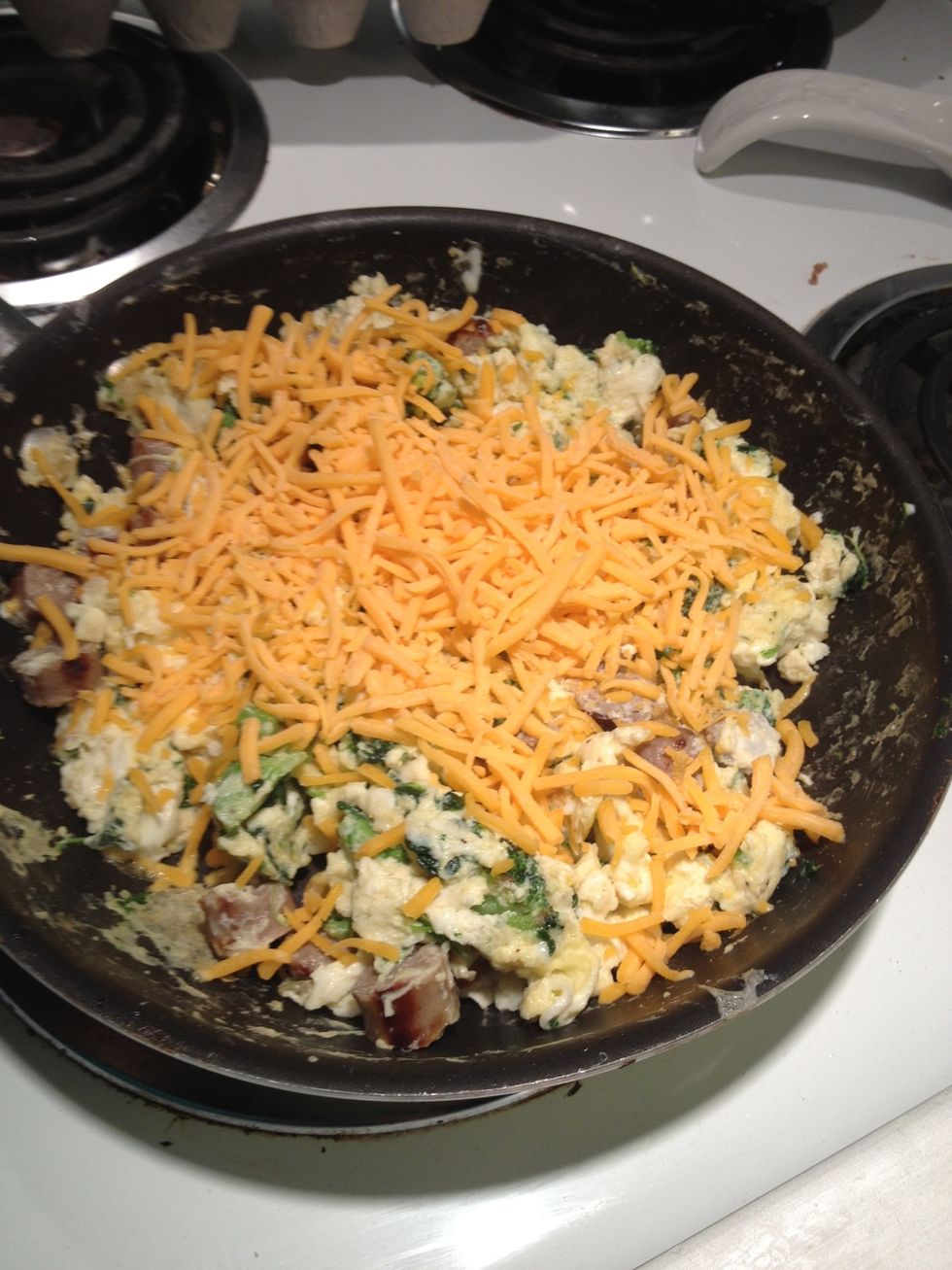 Once the eggs have set and started to brown up, add the cheddar cheese. Let the cheese melt.
Finished! Besides the eggs and the milk, all of the ingredients are optional. Try any combination of meats, cheeses, and veggies. It's up to you.
Sausages
Green on
Broccoli
Spinach
Eggs
Milk
Cheddar cheese
Extras