Spray pizza pan with cooking spray and throw some cornmeal on the pan. Preheat oven to desired pizza cooking temp (550 degrees for me).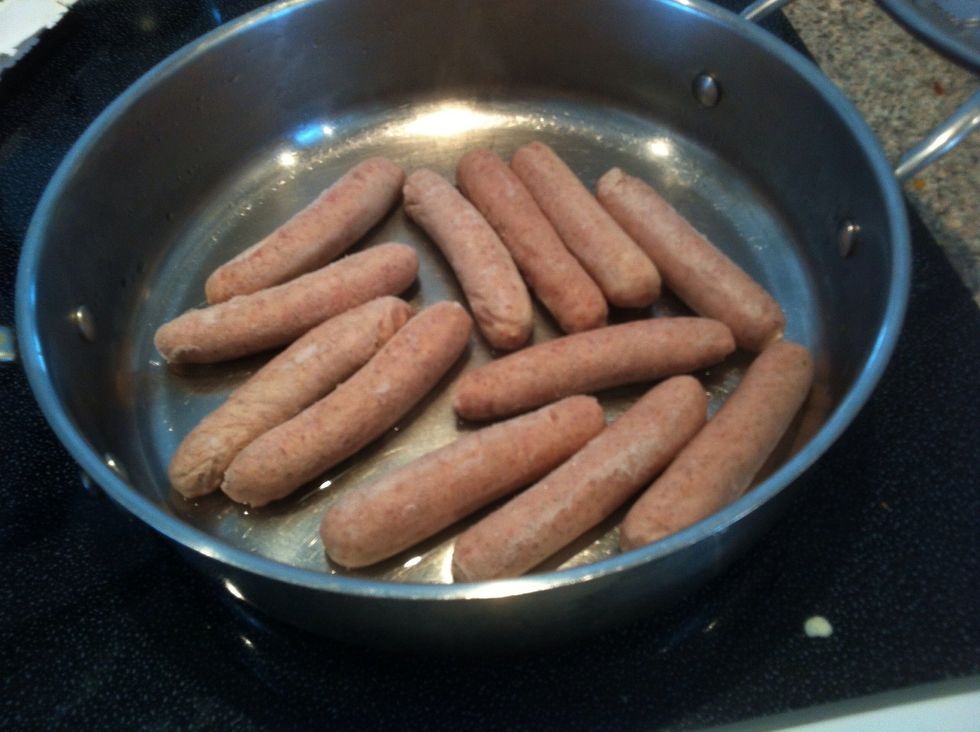 Cook those sausages per directions on the packaging. Now is a good time to prepare any of your other toppings. What's good in an omelette will be good on your pizza.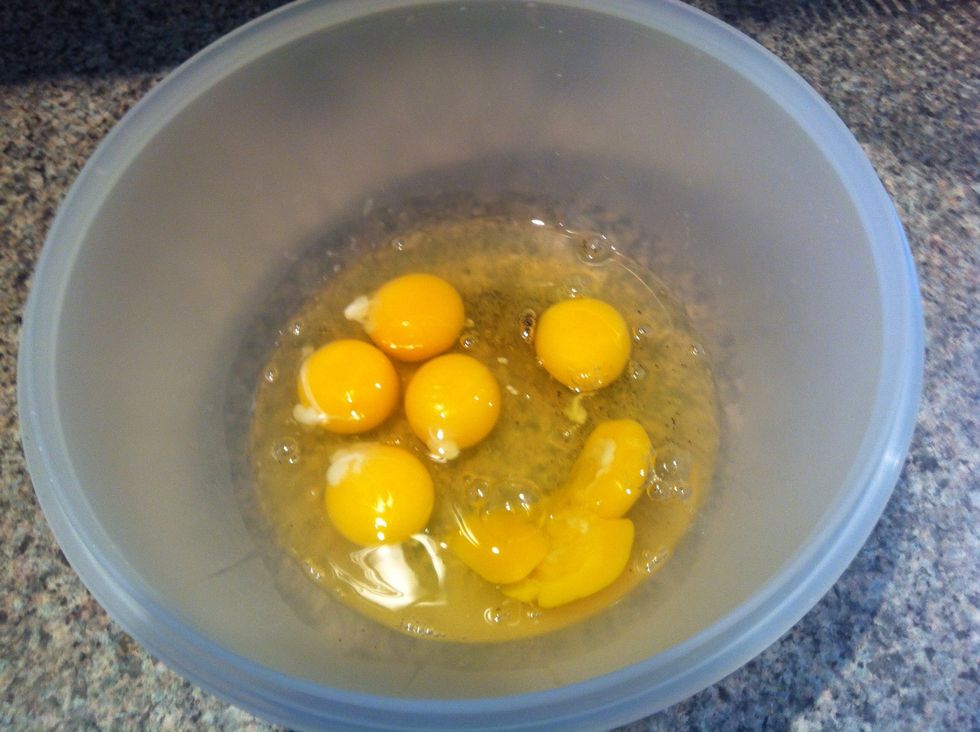 Scramble your eggs. I like to put some salt, pepper and garlic powder in mine. Now it's time to stretch out that dough.
Once your dough is in place, pour on the eggs. A flat pan is a good idea as the eggs tend to follow the laws of physics
Ready for the cheese and toppings
Ok now throw on the rest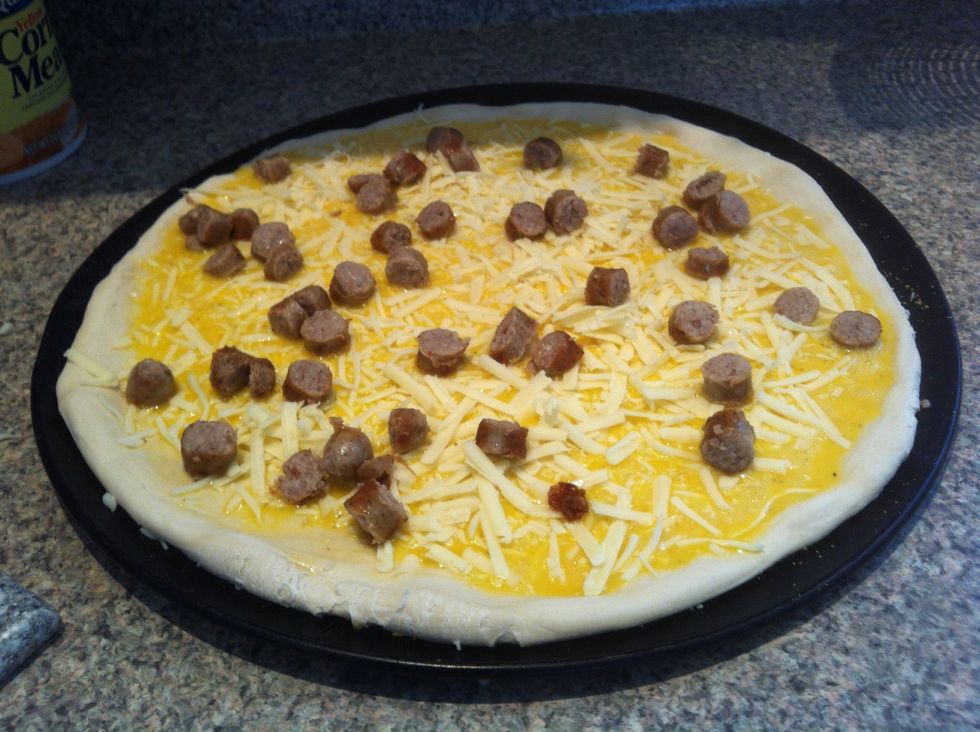 And done! Throw it in the oven the same amount of time you would cook a dinner pizza. For 550 degrees mine will take 11-12 minutes.
Breakfast is ready!
A pizza dough
6 eggs
1 1/2 cup shredded cheddar cheese
Whatever other toppings you can think of
Corn meal
Cooking spray