New year--new things! First guide! I like trying new things with food. Made this for breakfast for my family of six and, surprisingly, pleased everyone!
104
Preheat oven according to biscuit instructions. In my case, 350.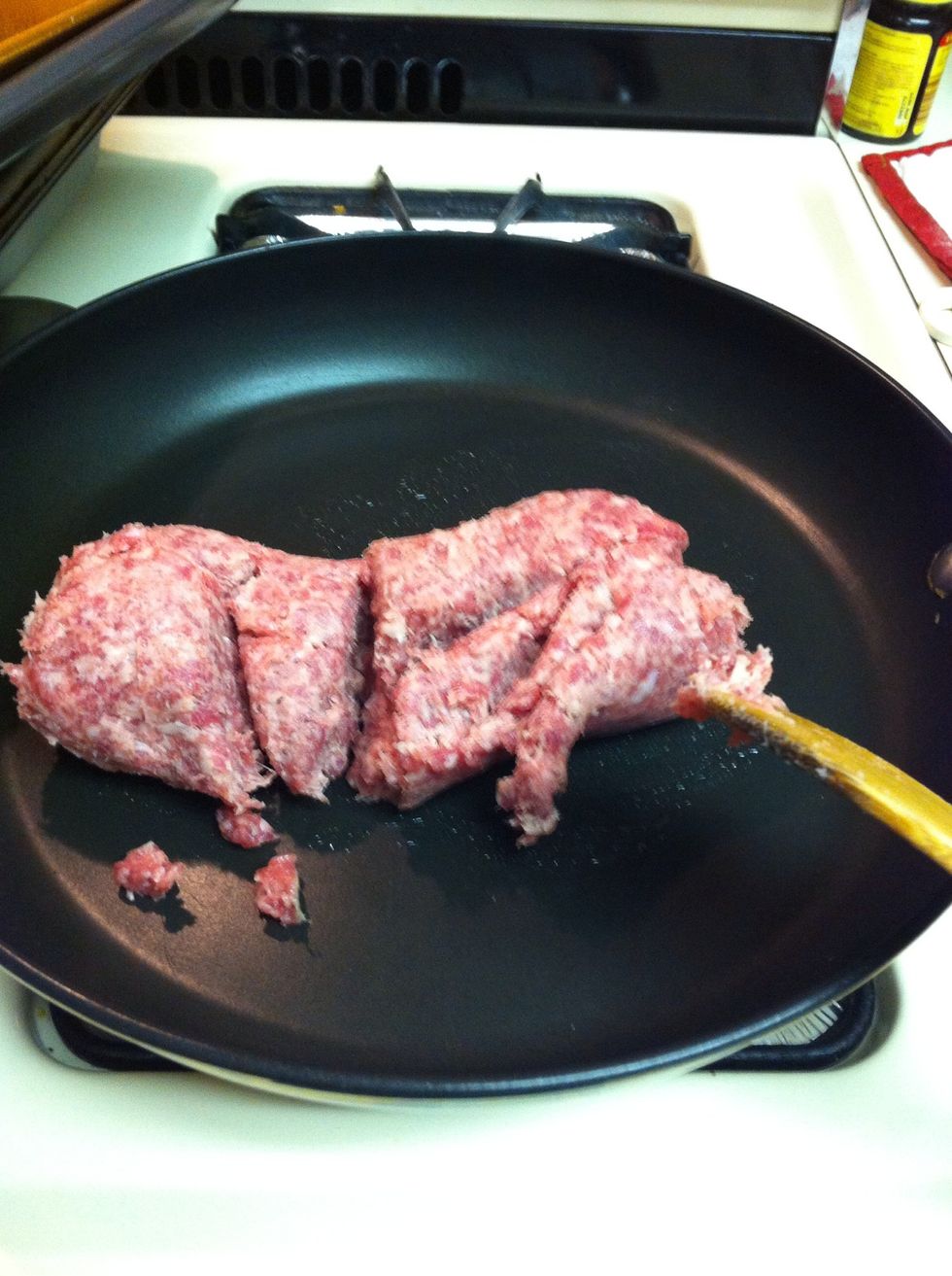 Brown Jimmy Dean Sausage over medium heat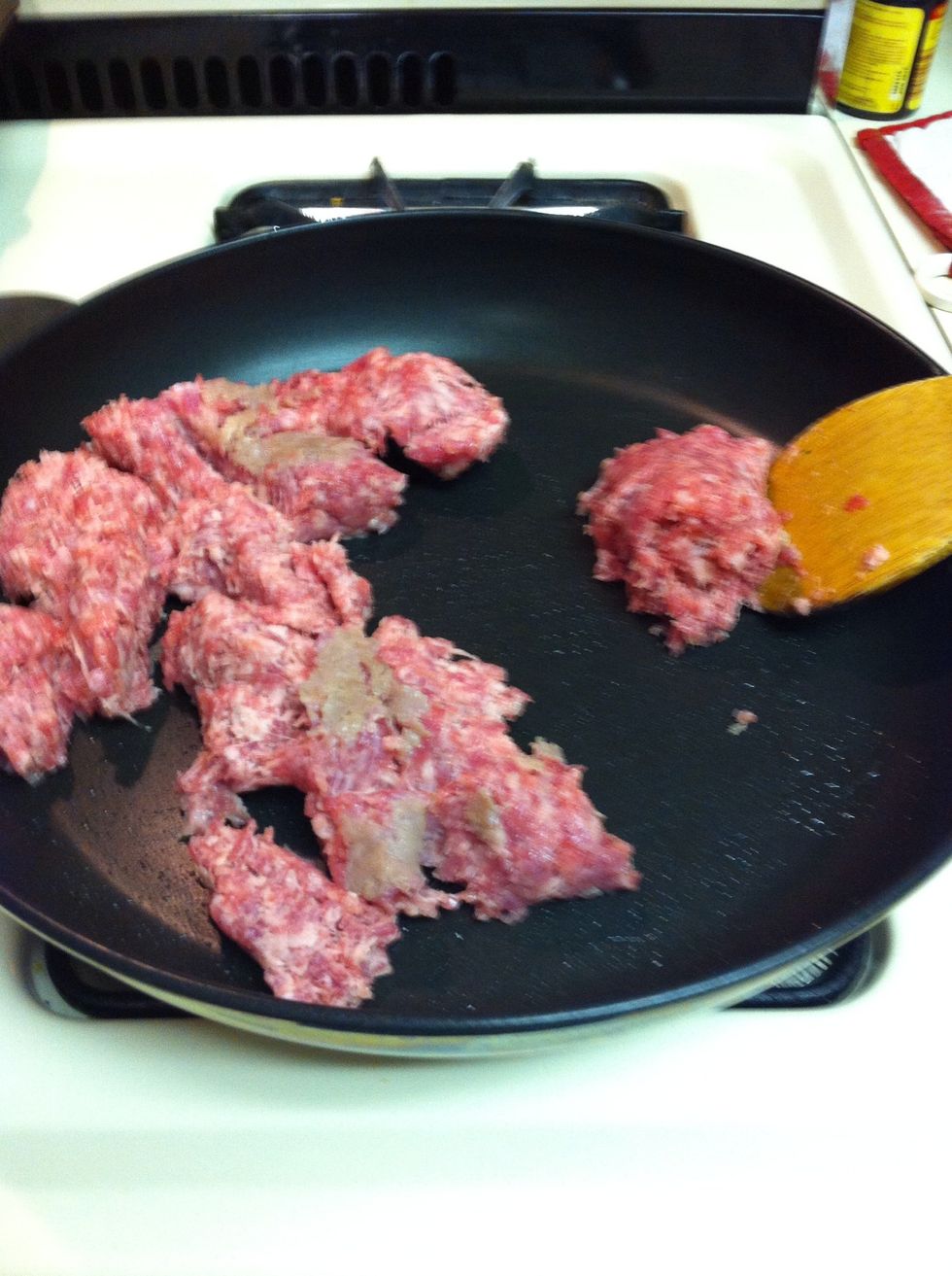 Break it up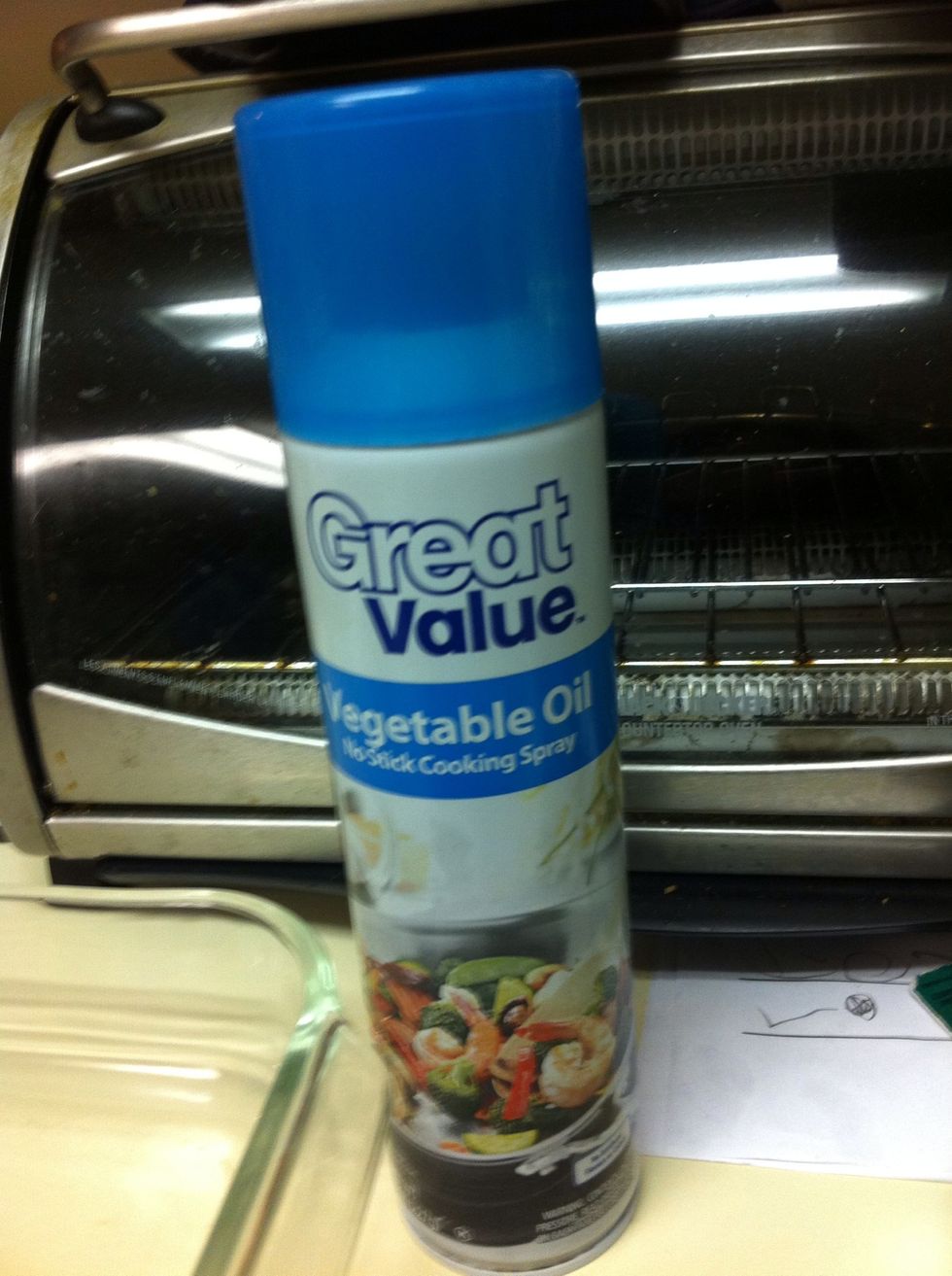 Grease 13x9 inch pan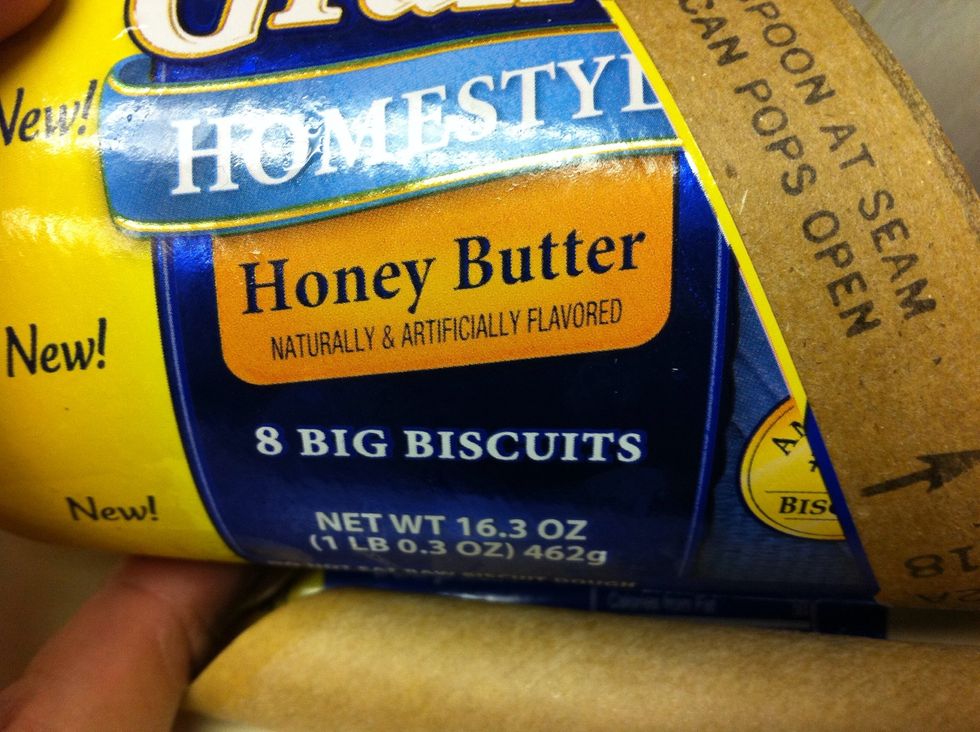 Open biscuit can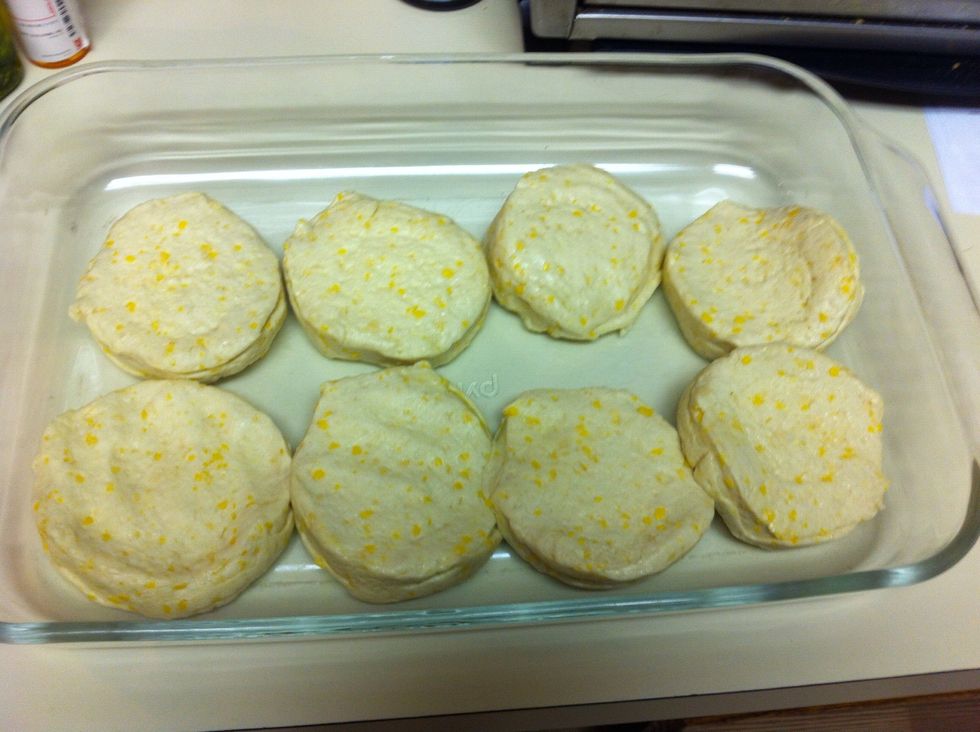 Place on bottom of greased pan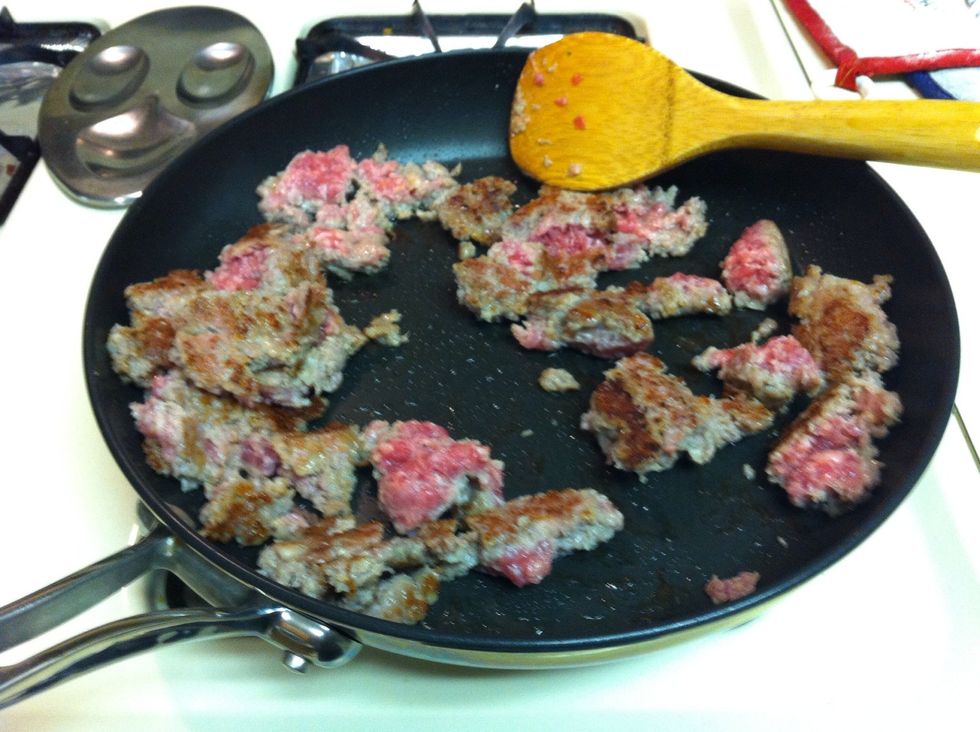 Keep an eye on your sausage
Spread biscuits over bottom of pan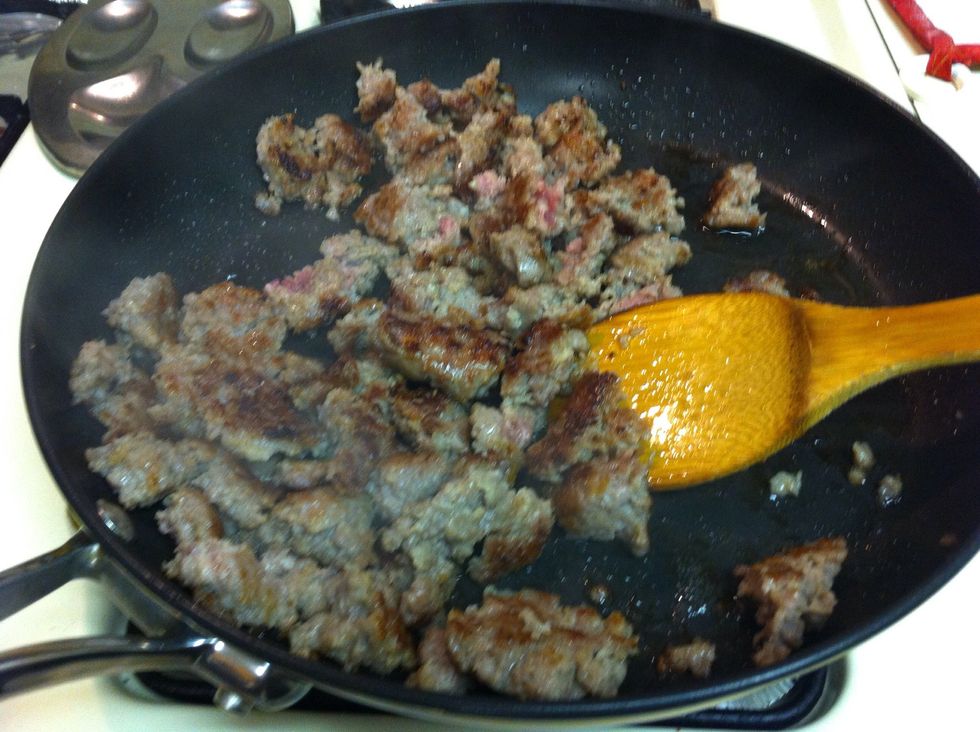 Finish browning meat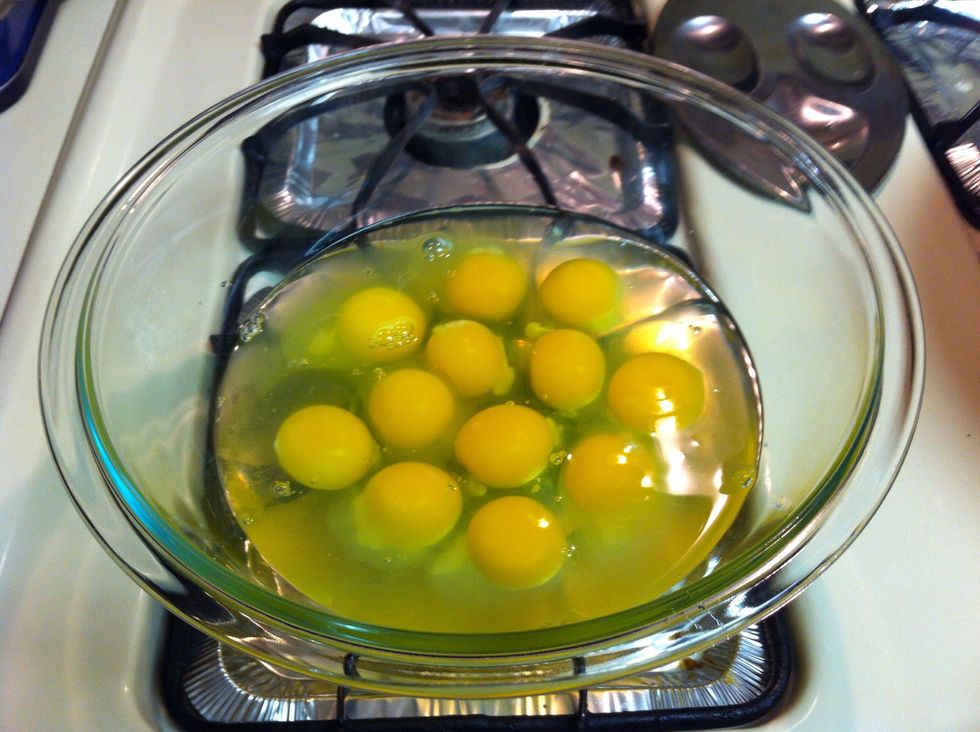 12 eggs because we're a big family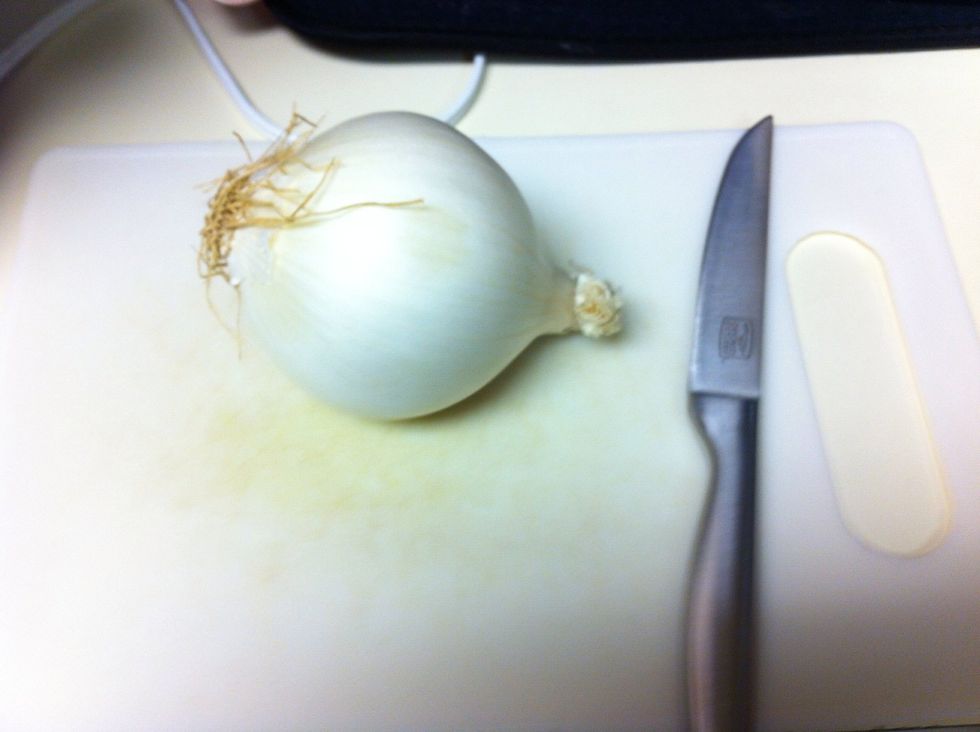 Chop up your onion
Take cooked sausage from pan and cook onions in same pan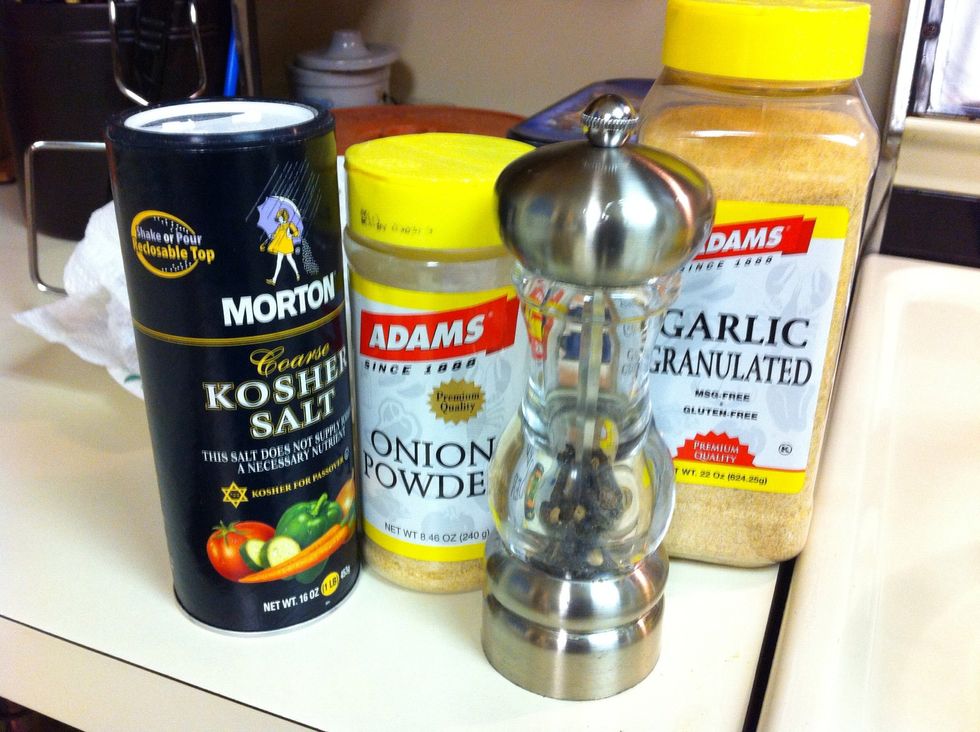 I use these spices whenever I cook eggs, just the way I like them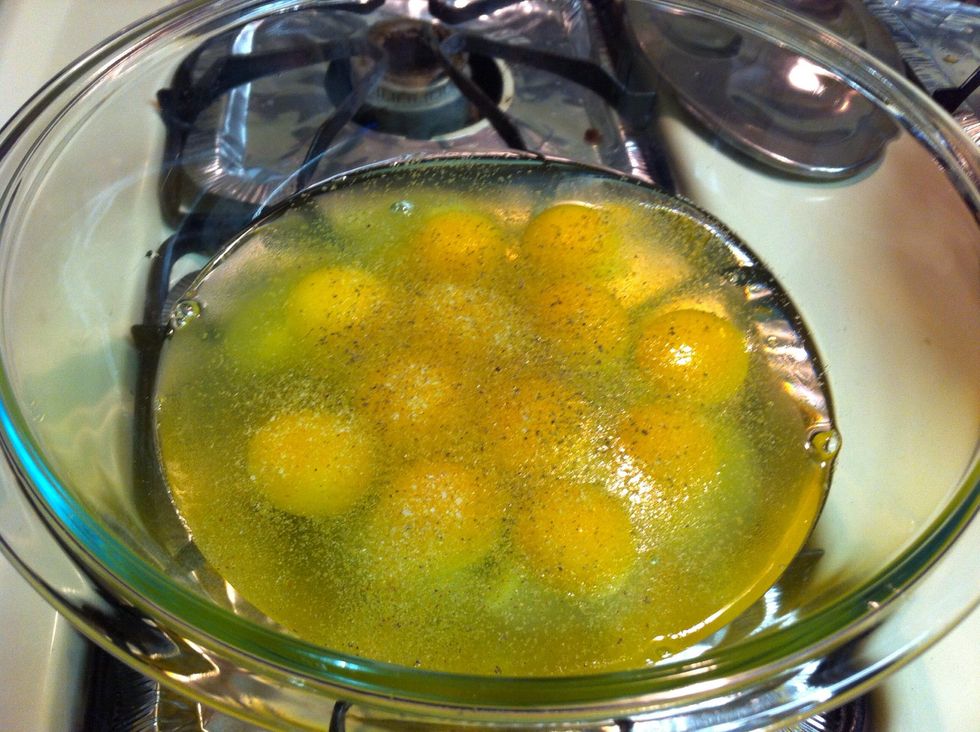 All spiced up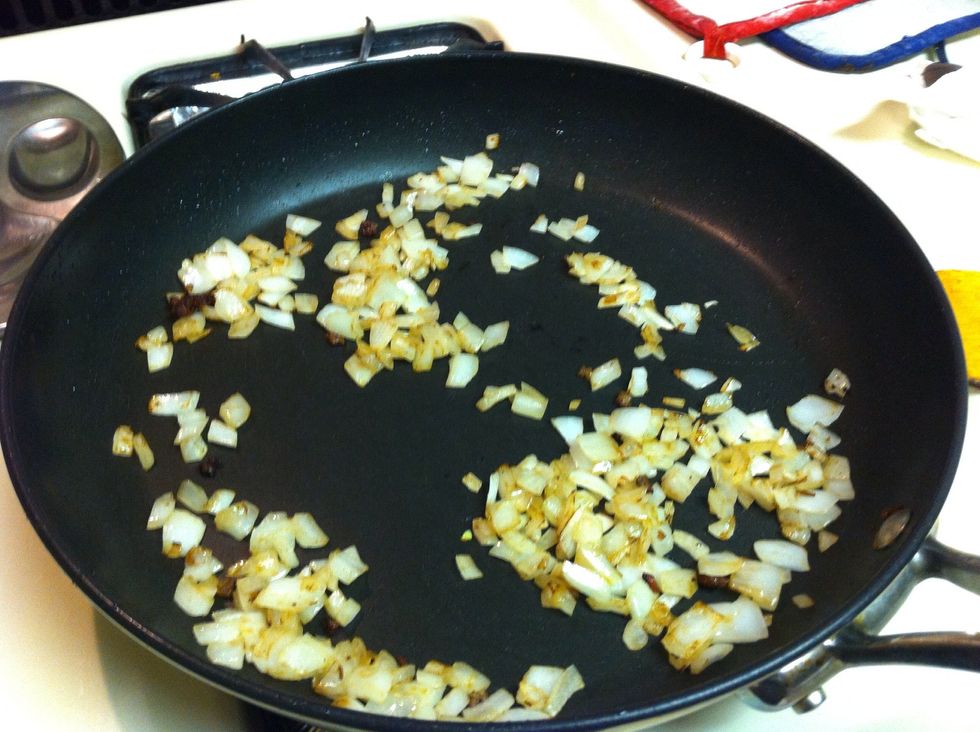 Browning the onions the way mom likes them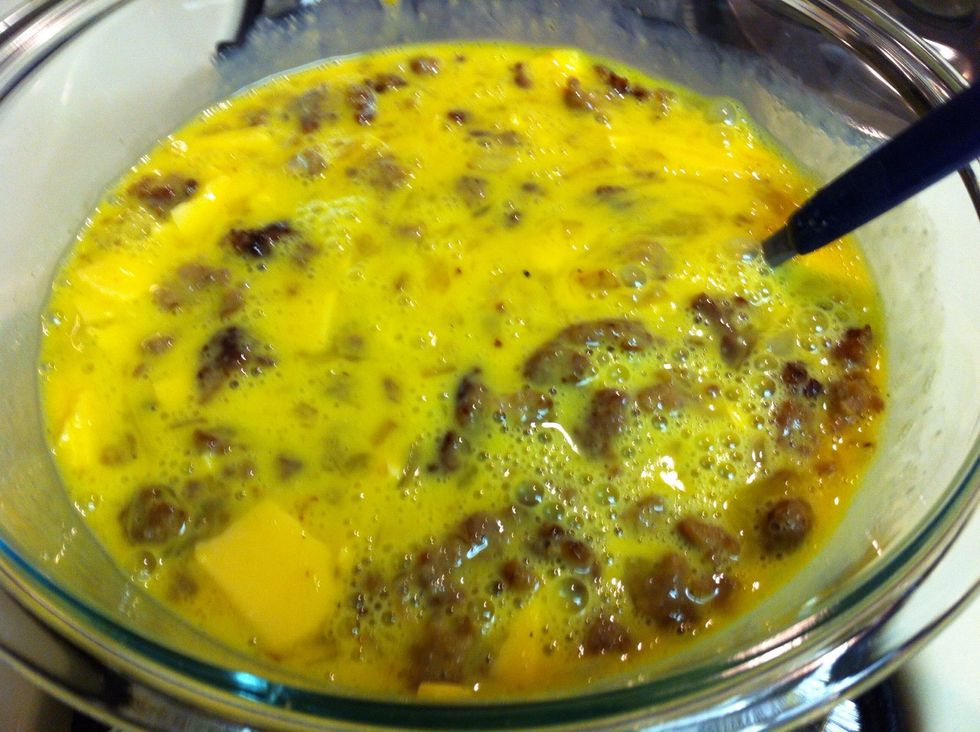 Throw onions, sausage, crumpled cheese in scrambled eggs and mix. Throw in some half-and-half to try to keep eggs creamy if you so desire
Pour on top of biscuits!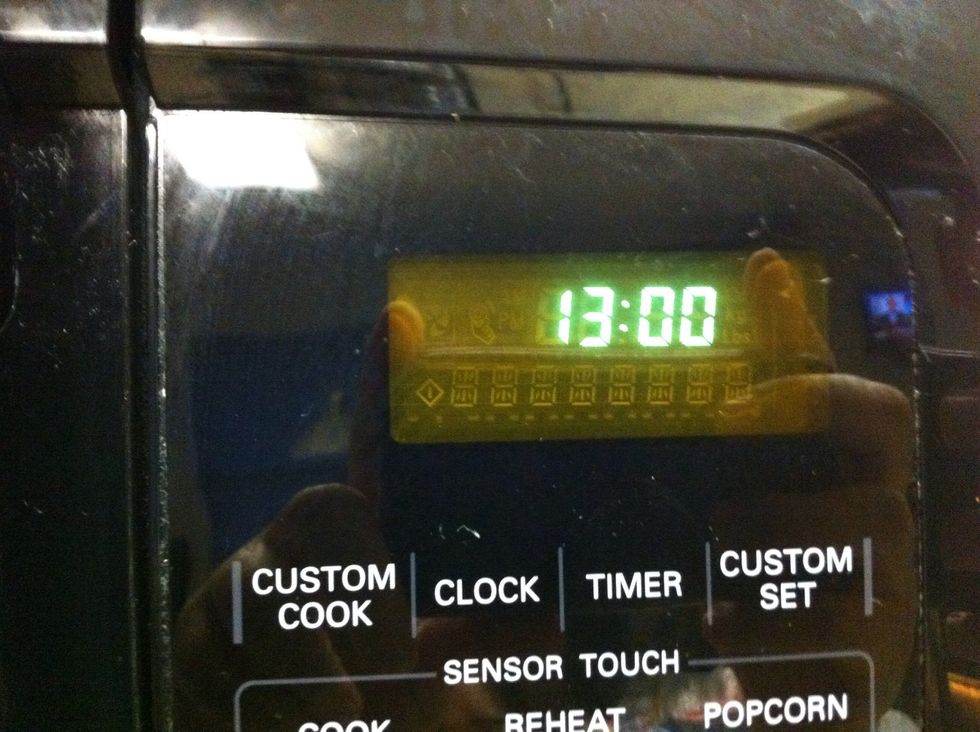 Making this up as I go so I'm going to try to bake according to time and temp for the biscuits -- 13 min at 350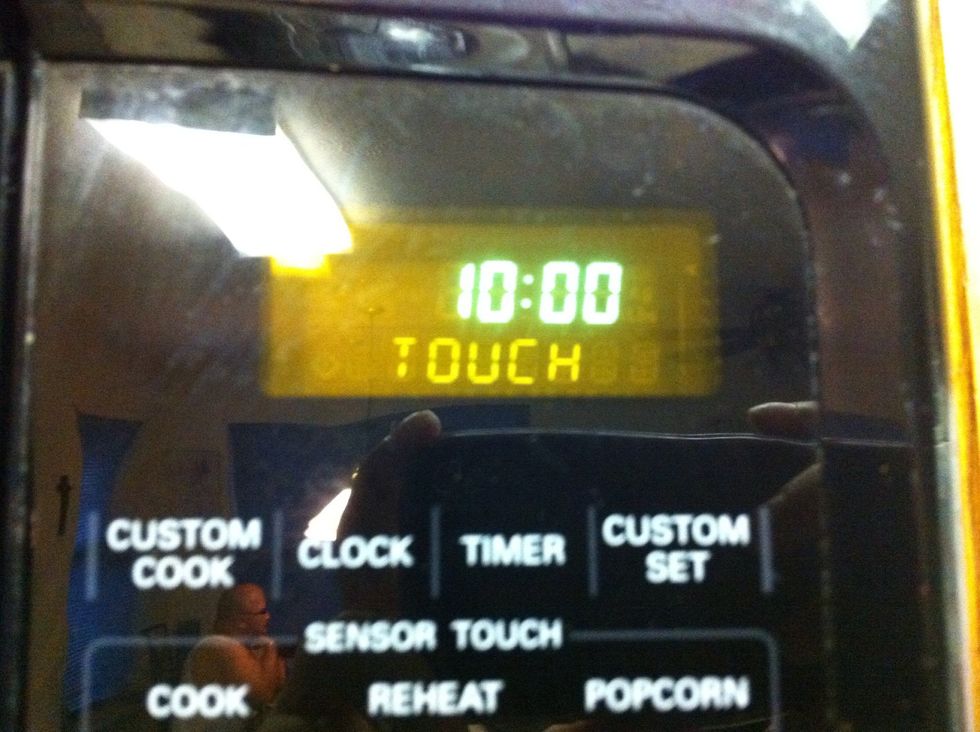 Egg's still not cooked so I'm going to try 10 more minutes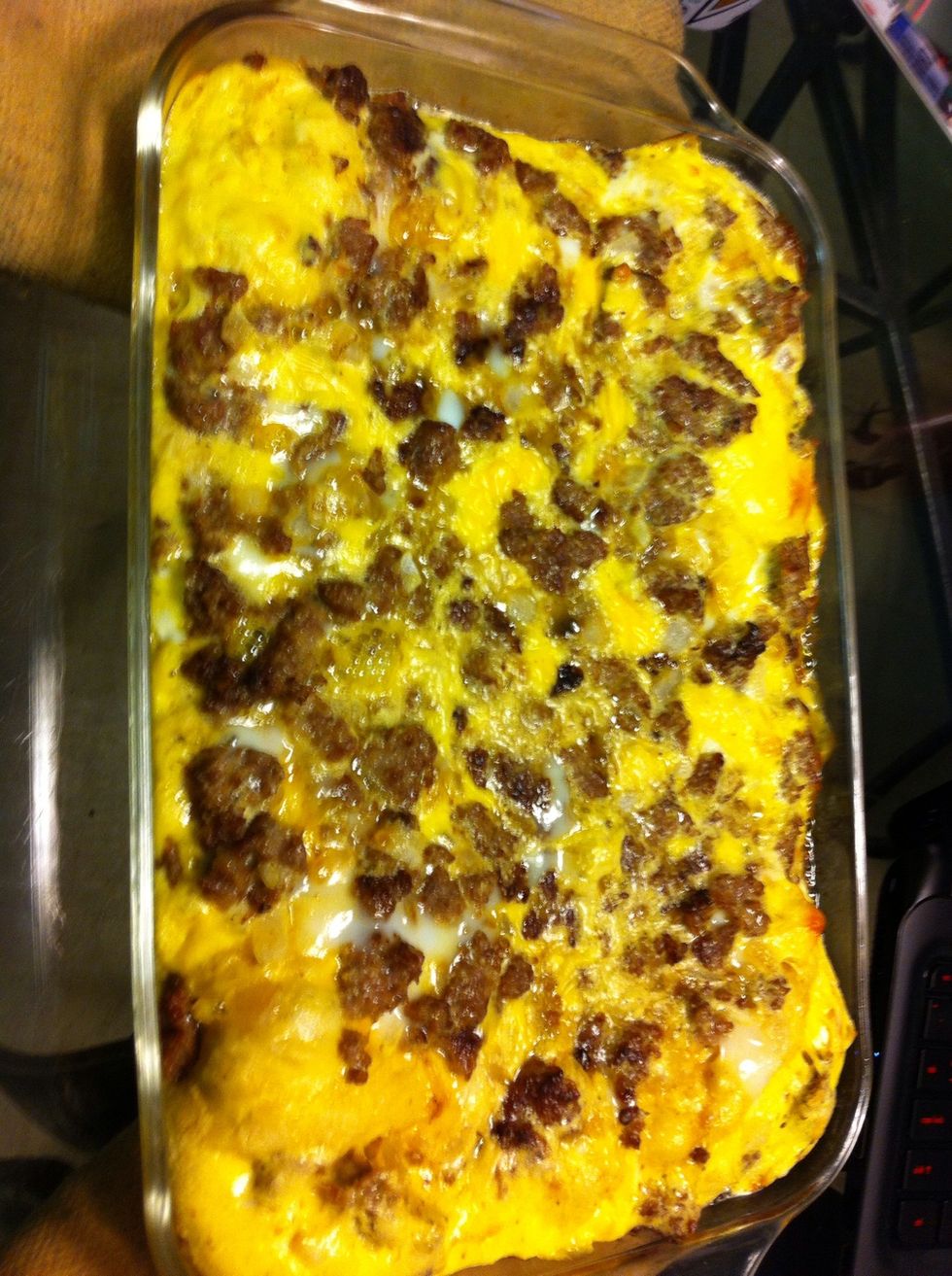 All done!!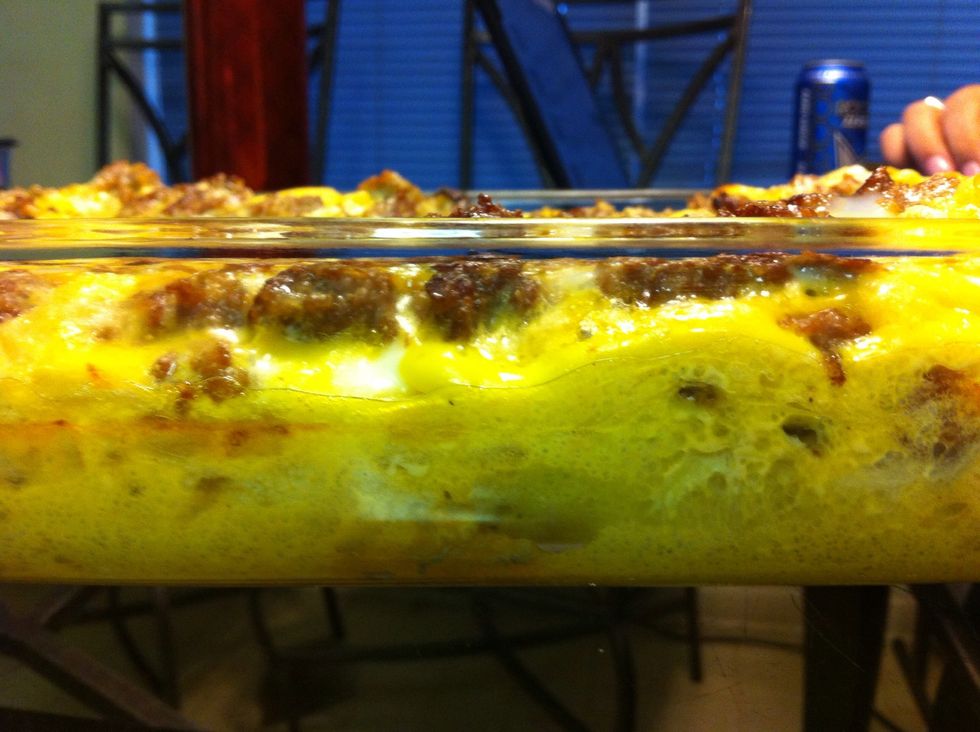 Yummmm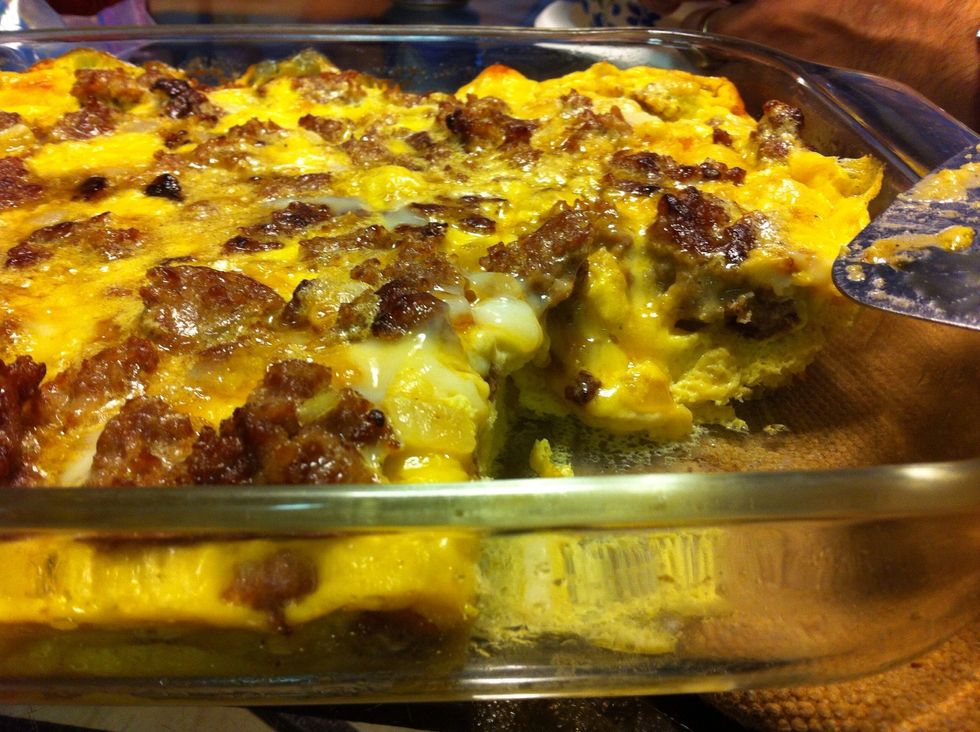 Gooey-cheesy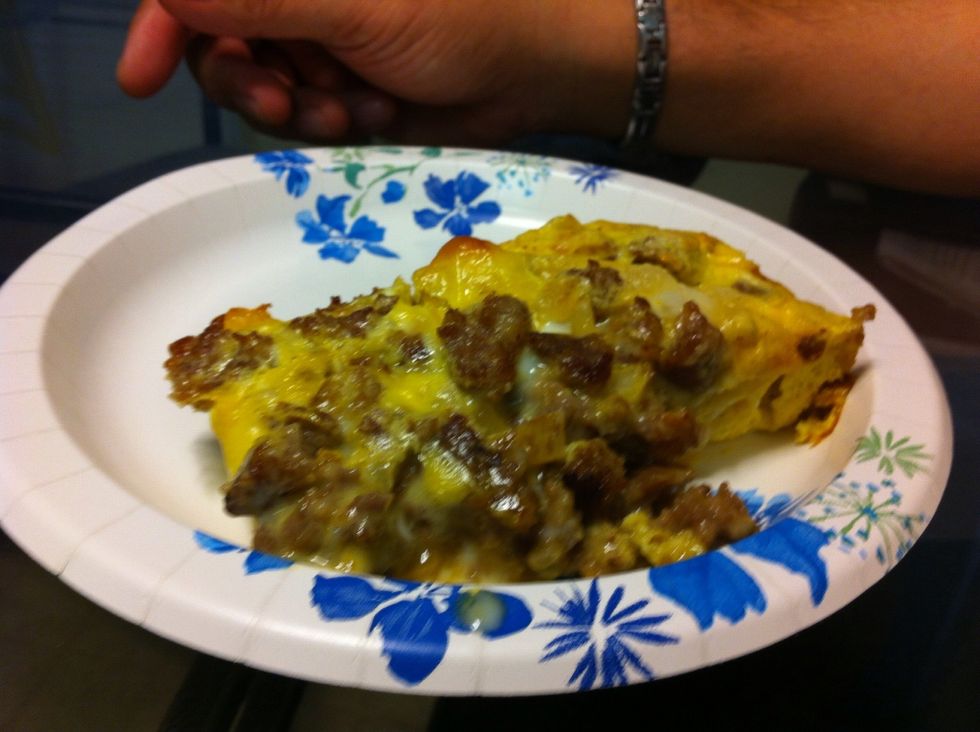 Dad likes it!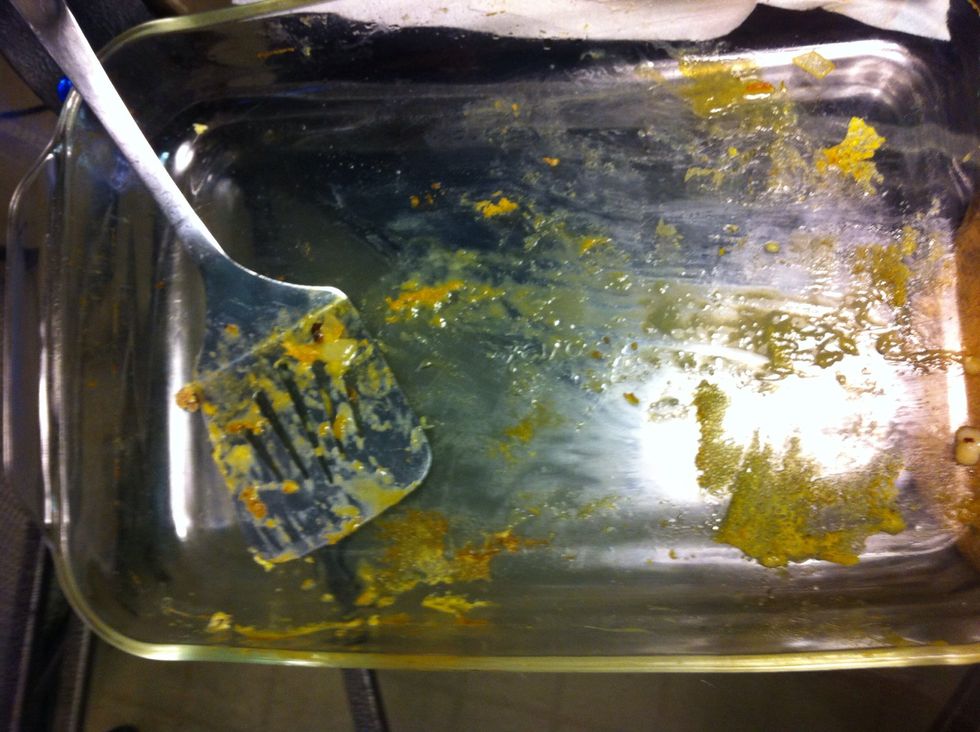 We had our fill--SUCCESS!
Could have baked for 5-10 more minutes. Cooking temp/time vary depending on your oven so use your best judgement. You'll know it's done when you can smell it(: Enjoy!
1.0 Pkg Jimmy Dean maple sausage
1.0 Pkg Pilsbury Home-style honey butter Biscuits
1.0 Onion
12.0 Eggs
4.0 Slices Kraft American cheese
Sarah Ramirez
Catholic Cowboys Fan who is studying Marketing at Bauer college at the University of Houston.