A delicious drink for that upcoming Halloween Party!! :)
928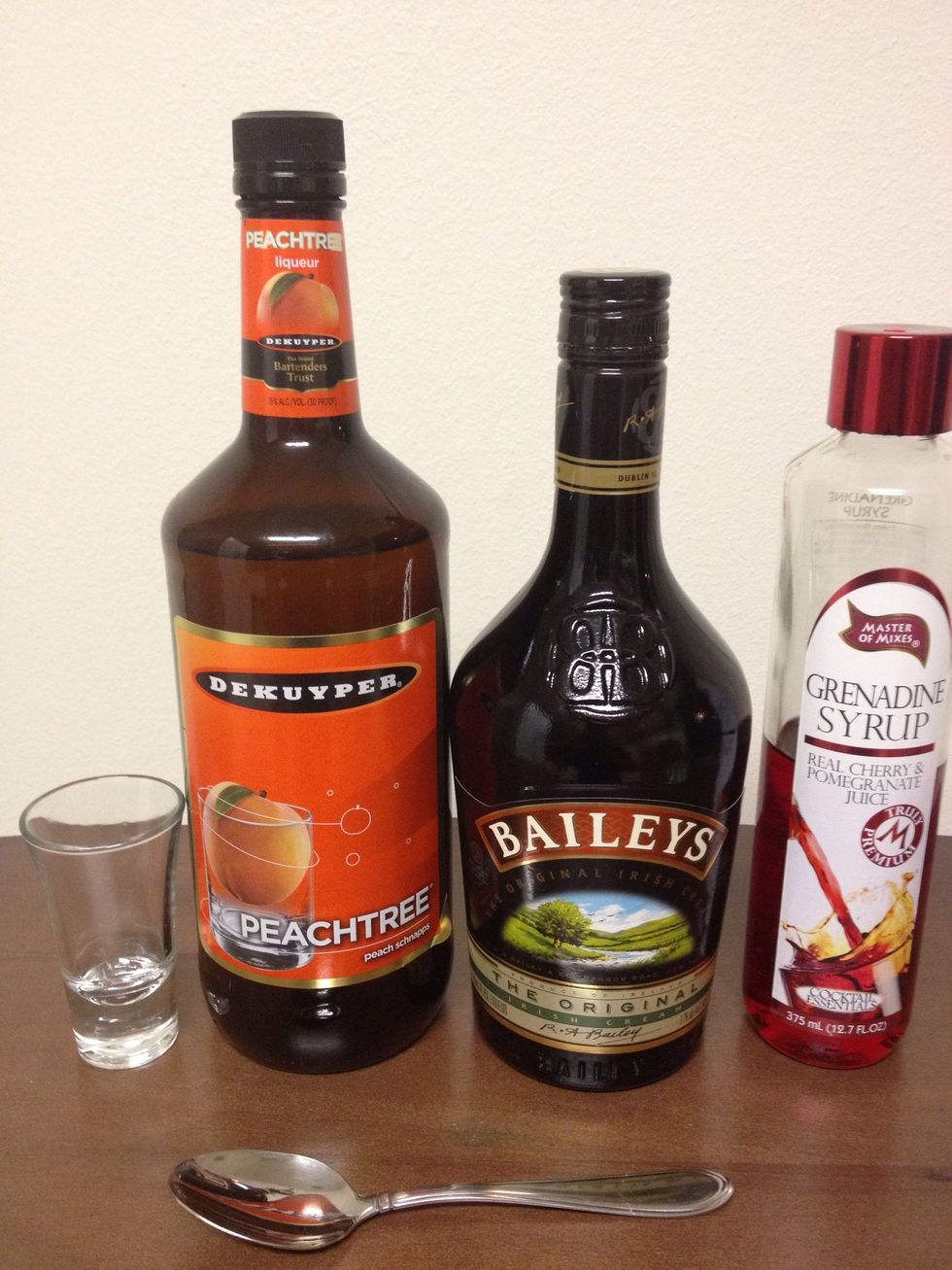 Gather all of your ingredients!!!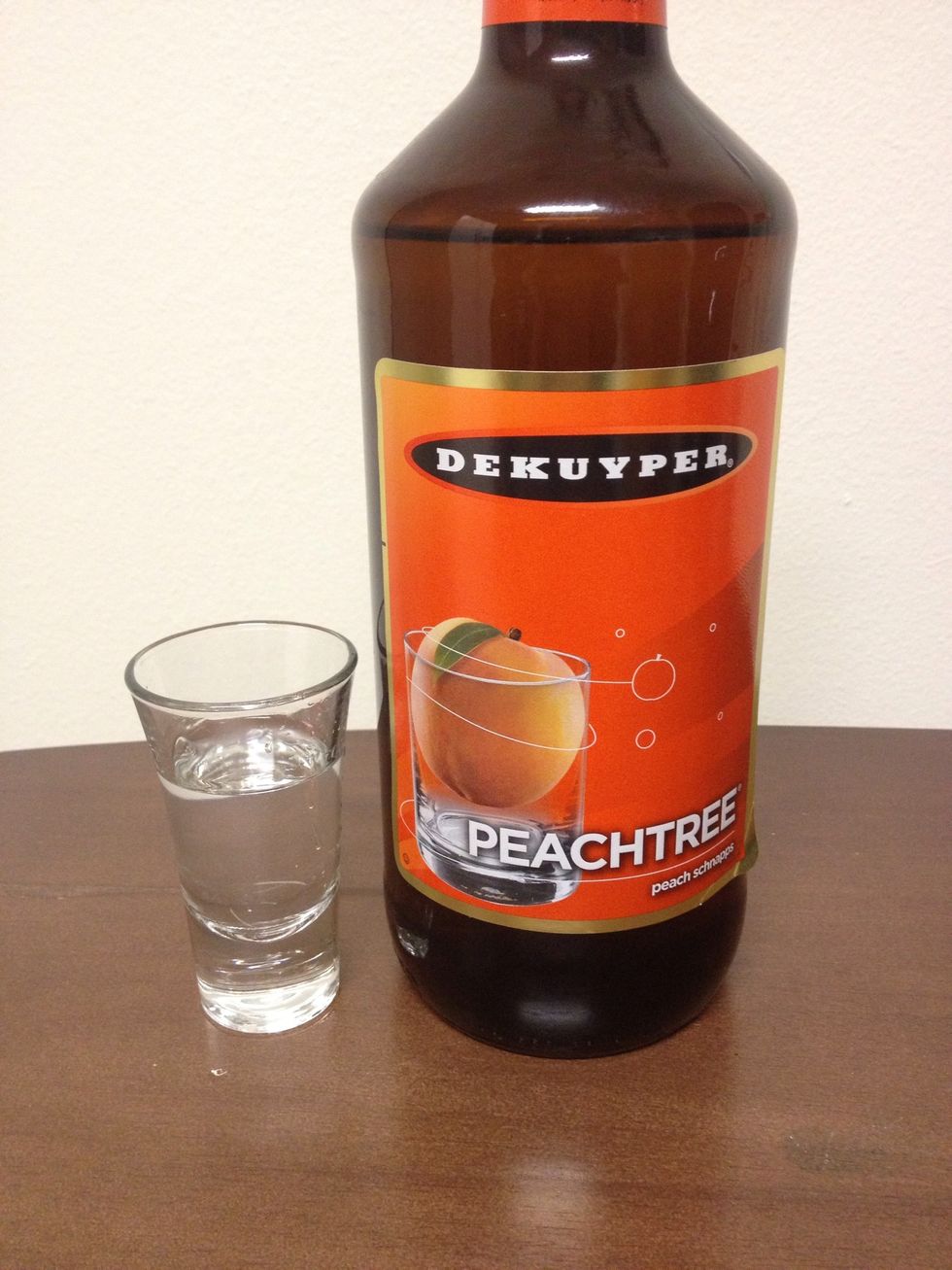 Pour in 1 oz of some Peach Schnapps into your Shot Glass.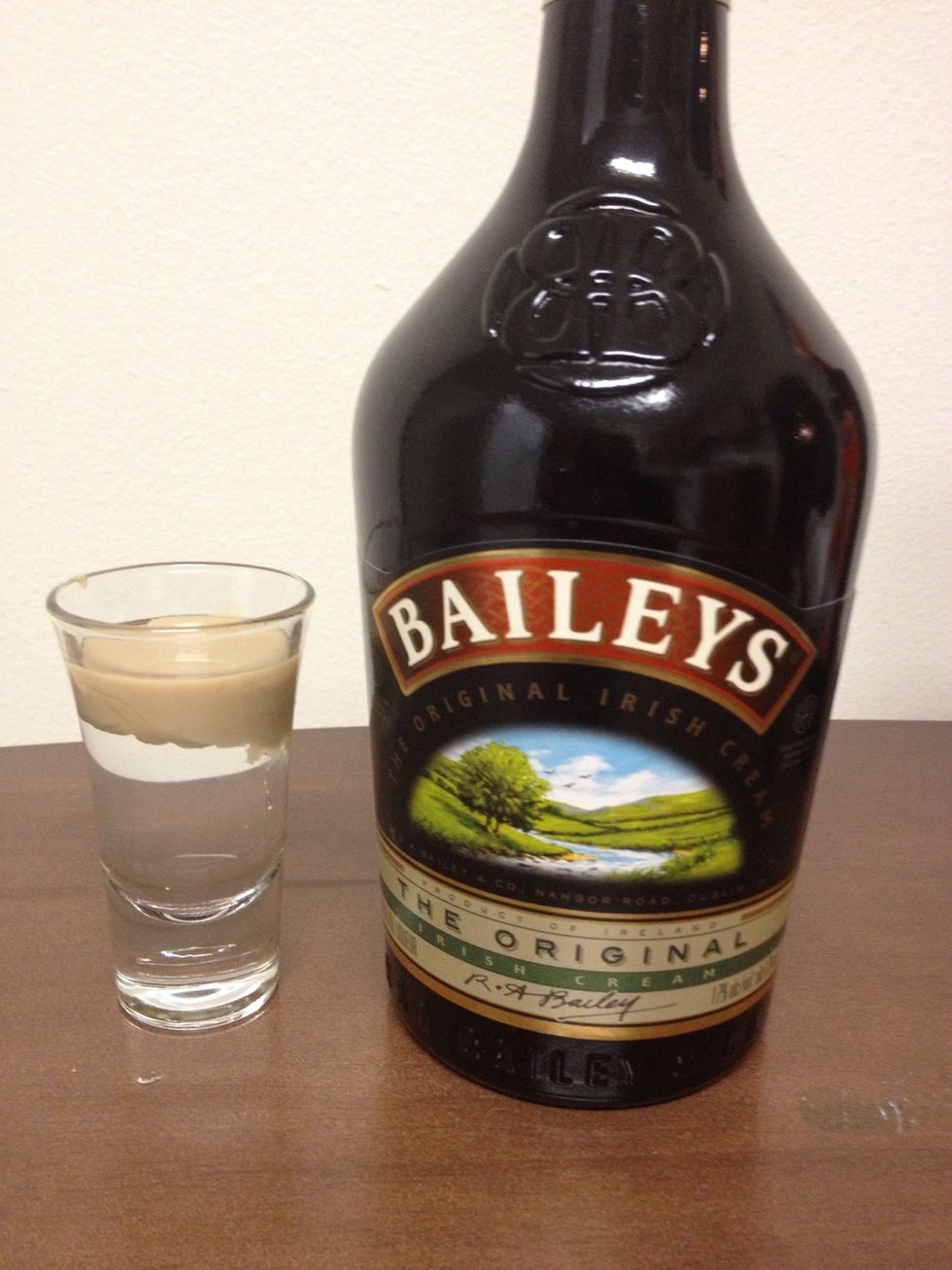 Add in 1/2 oz of your favorite Irish Cream. It is supposed to float.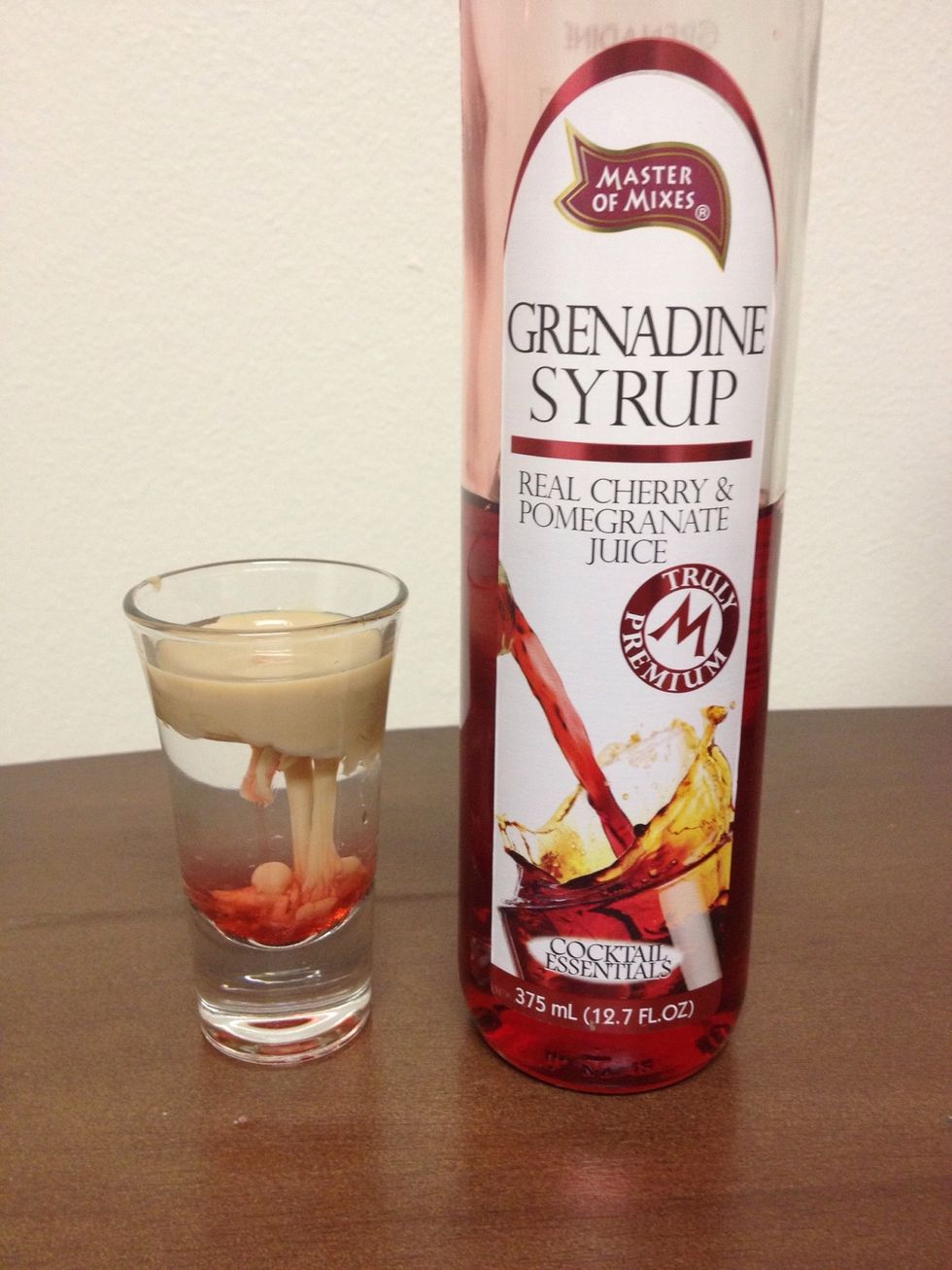 Add in a small amount of Grenadine. It should sink to the bottom and will drag some Cream with it.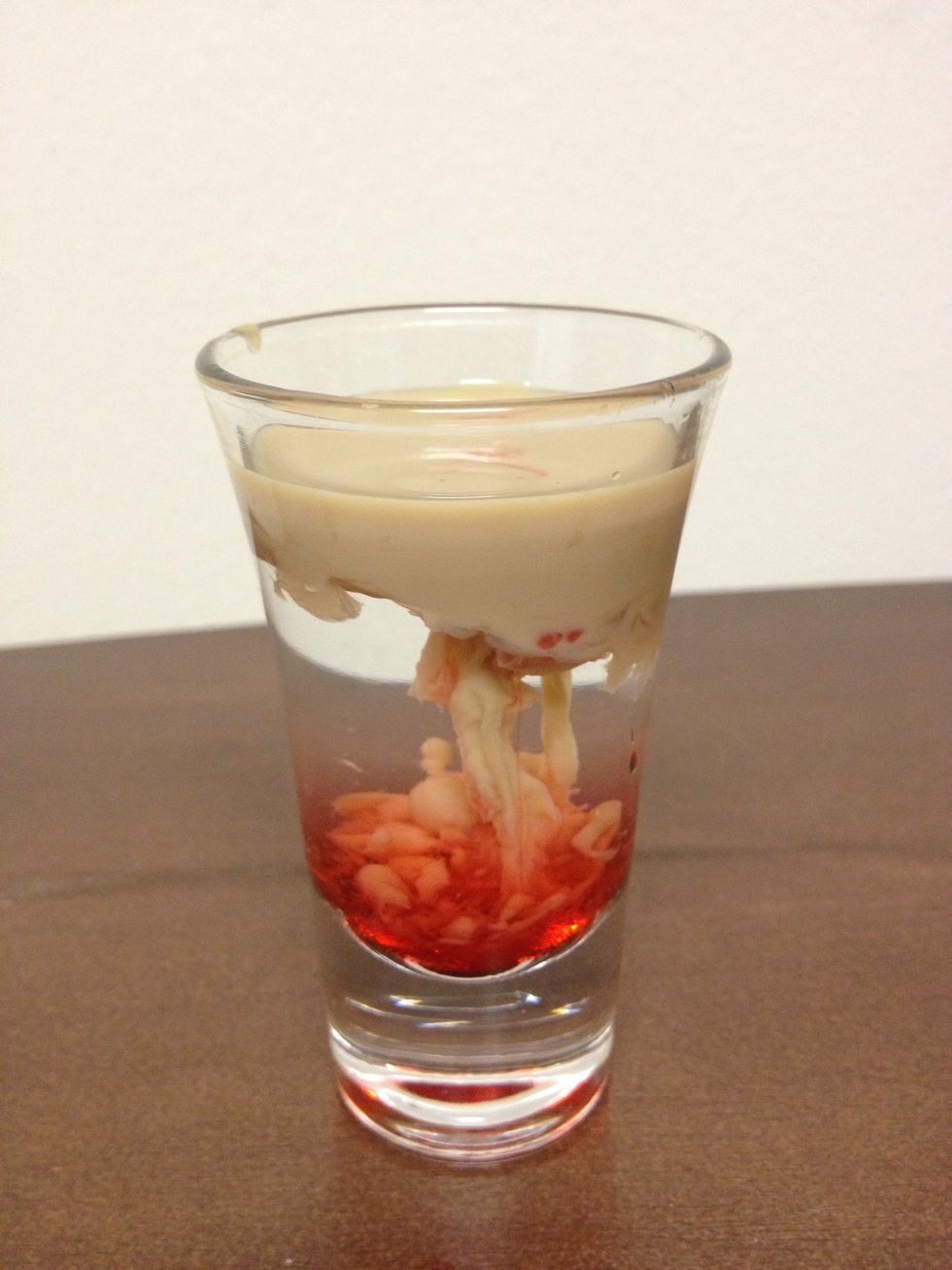 The finished result!!!
Looks pretty awesome up close!!!!
I know it may look disgusting, but I can tell you that it tastes AMAZING!!! An impressive drink to serve at your Halloween Party. Remember to please drink responsibly and FOLLOW!!! :D
Shot glass
Peach Schnapps
Baileys Irish Creme
Grenadine
Zeke ?
Making people happy, one drink at a time! Cocktails include liquor, liqueurs and mixes that are easy to get at any liquor store. Don't forget to Follow! Cheers!