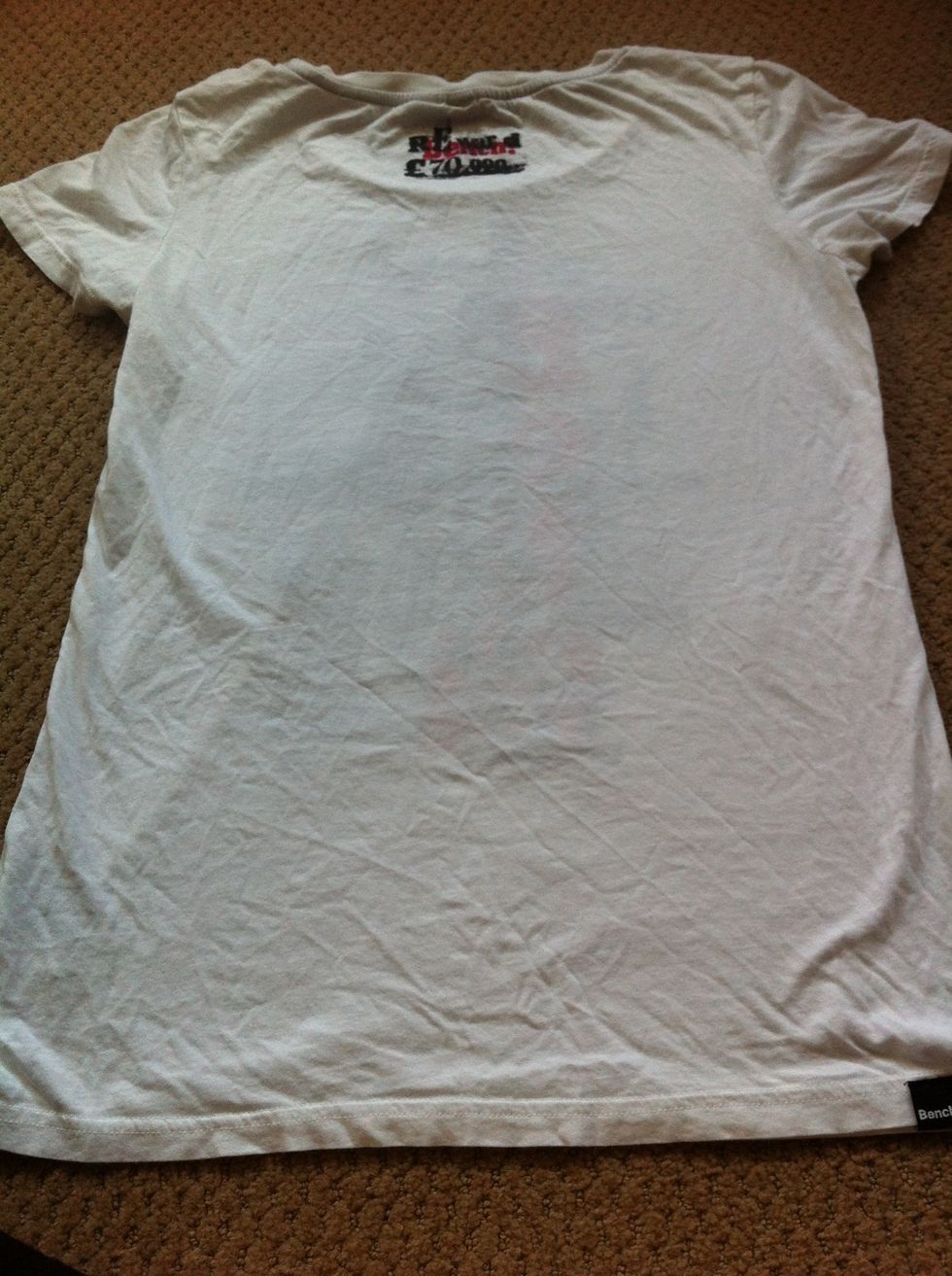 Start with a t-shirt. Any design will do. Try for something a little longer. Place it face down on your surface.
Draw a rough design. It doesn't have to be perfect.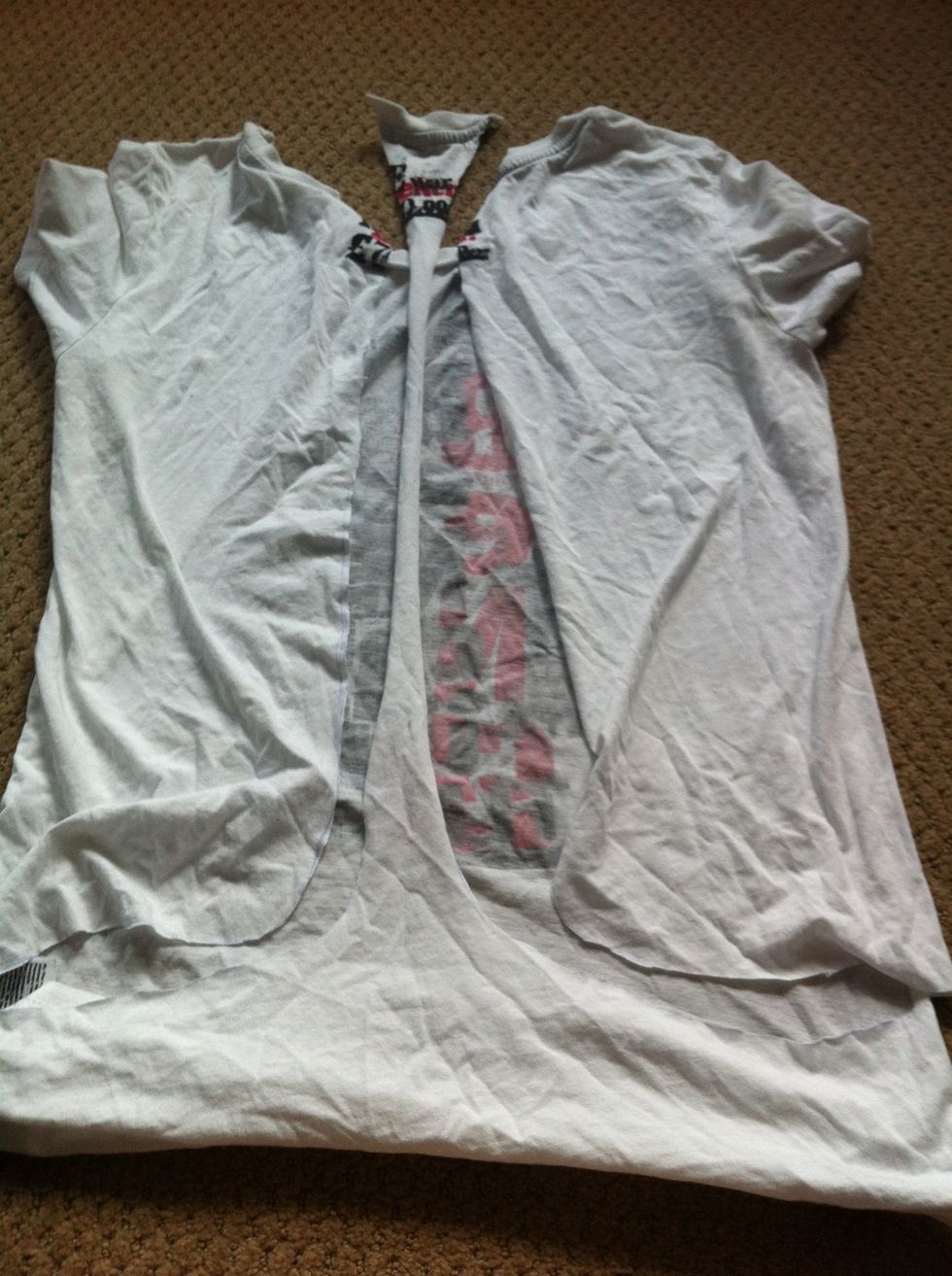 Cut along your lines. Do NOT cut the side flaps off.
Cut the middle strip into three pieces. You can cut off the top of the collar from this piece too.
Braid the three pieces together and tie at the top.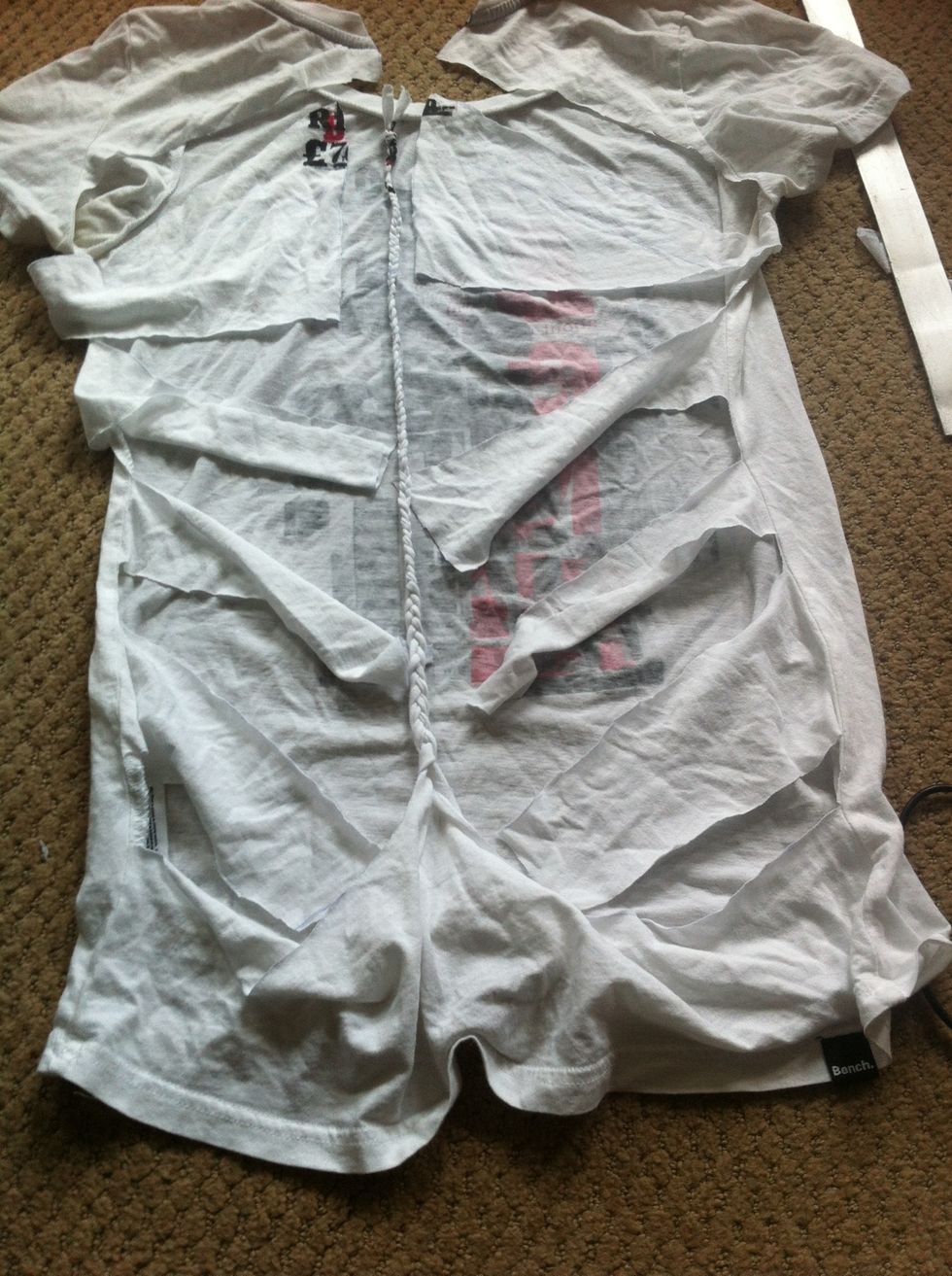 Cut four flaps up each side leaving about an inch between each. Again. It doesn't have to be perfect.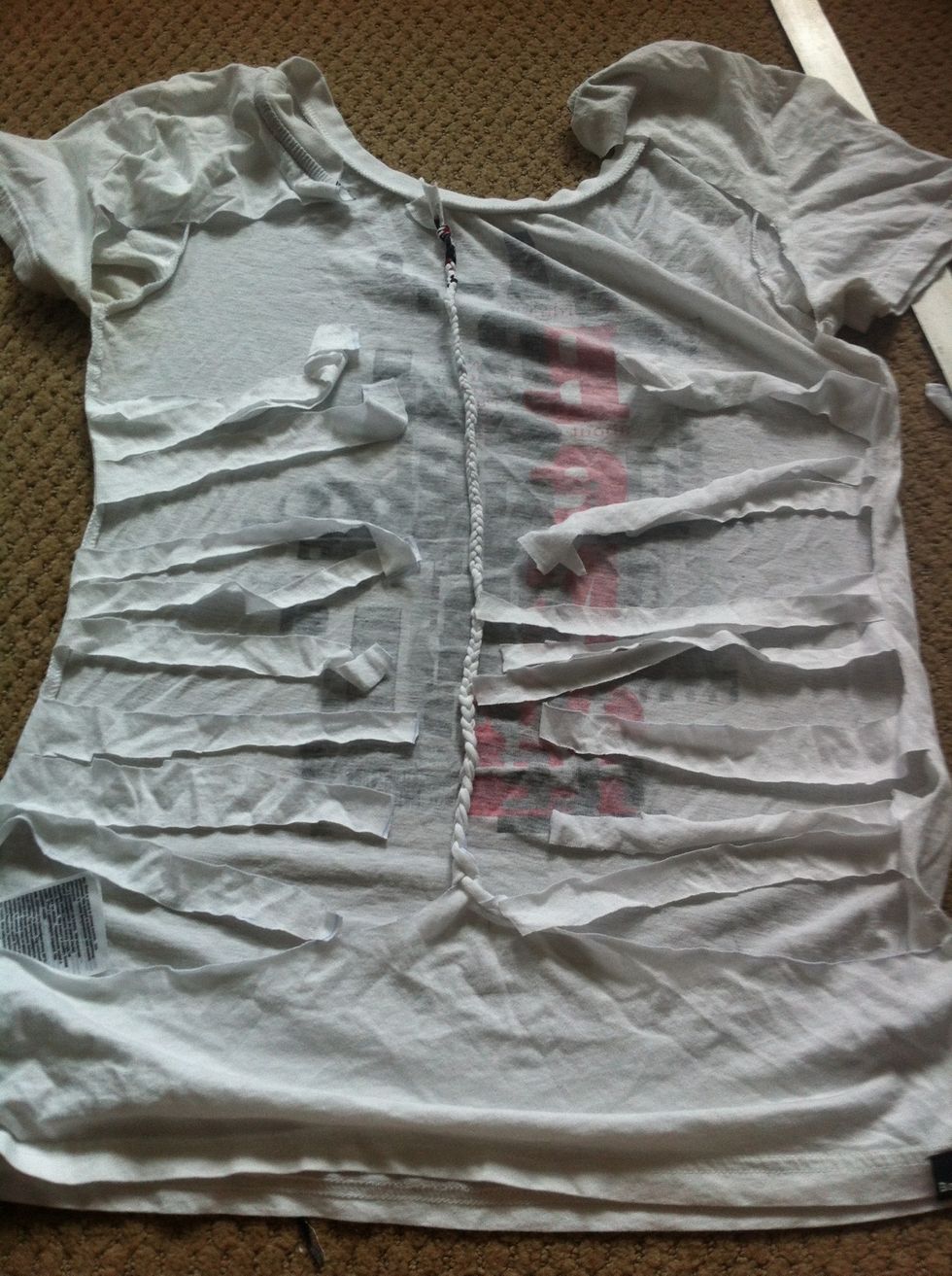 Cut each of your flaps into three pieces. Also you can choose to cut off your top set of flaps for a more open back.
At this point your shirt back looks like a shredded mess. That just means your doing it right!
Braid the three small sections of each flap.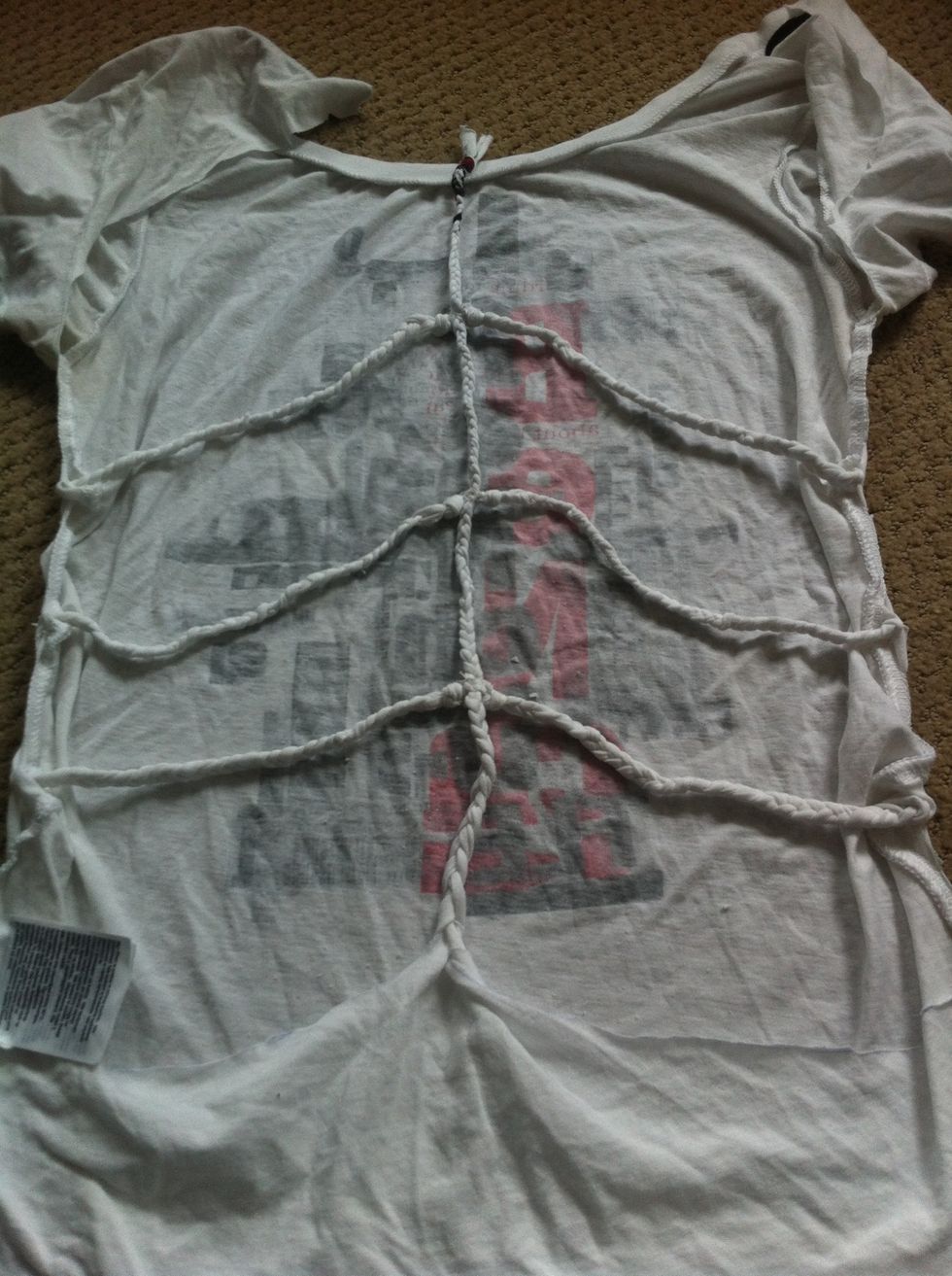 Using your needle and thread. Stitch your side flap braids to the center. Don't stitch them quite horizontal, put them slightly higher in the center. Cut off loose ends and make it look neat.
Cut your sleeves off your shirt. Using the sleeve seam as a guide.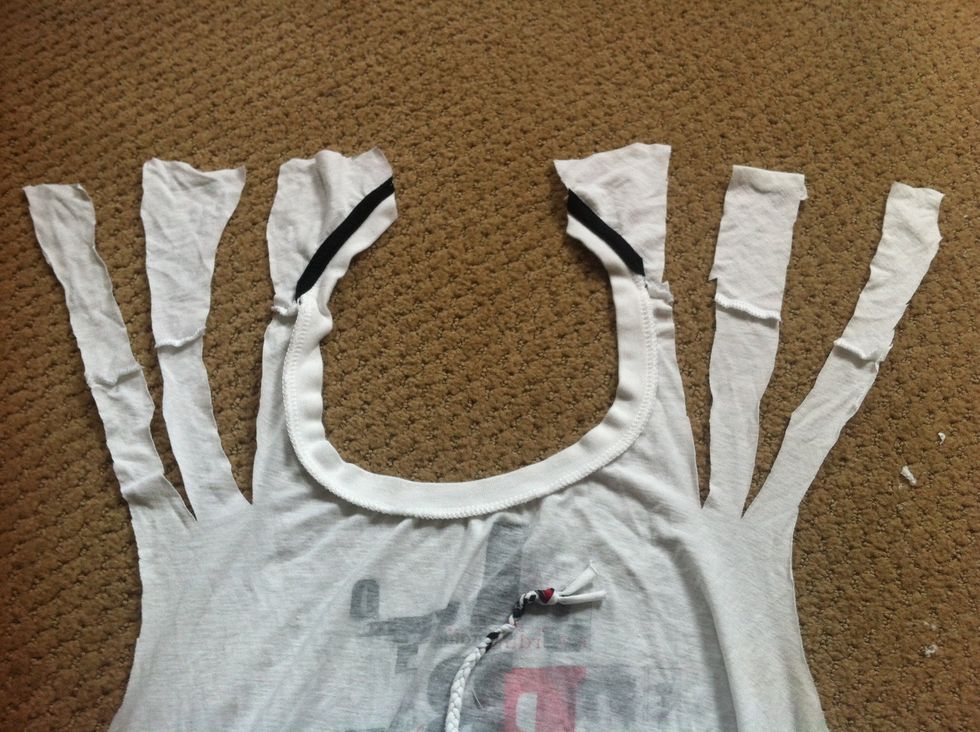 Cut the "sleeve" area into threes.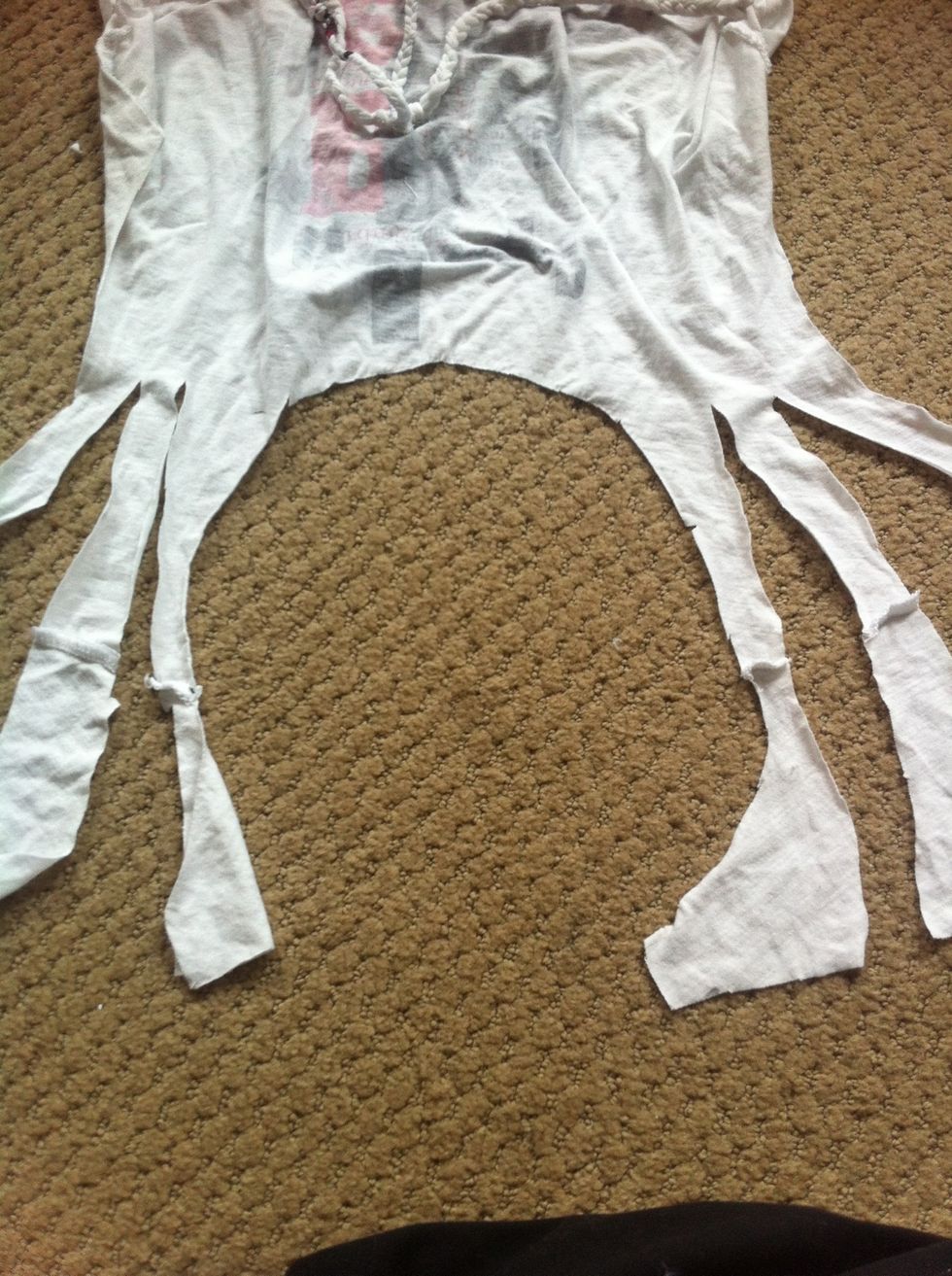 Cut the neck off your shirt using the seam as a guide.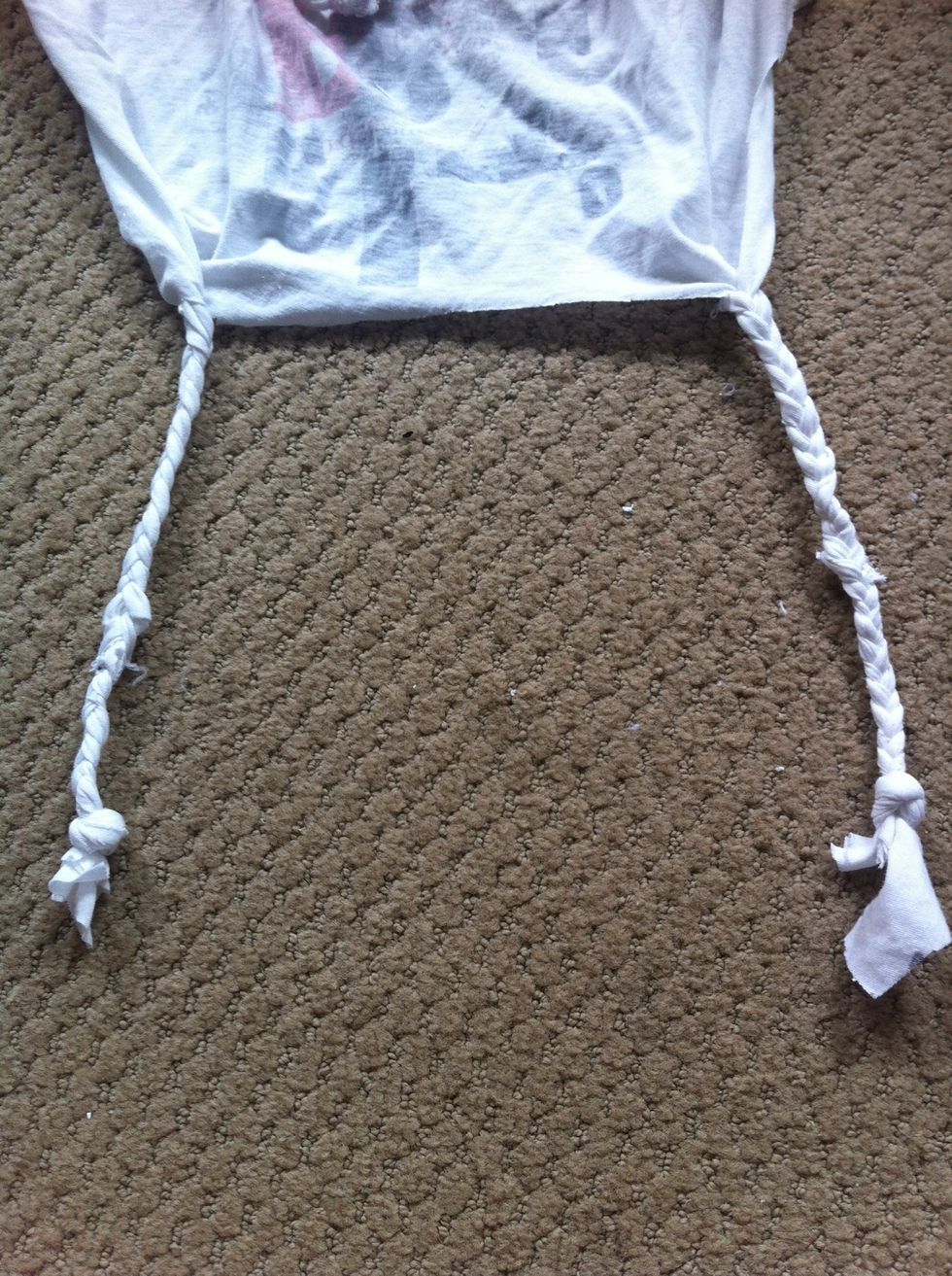 Braid your three pieces together.
Stitch the ends and the center braid together.
Congrats. You did it. It took ages and your shirt was shredded but it was worth it. You now have an awesome braided open back tank for summer.
Finished product.
T-shirt
Thread
Needle
Scissors