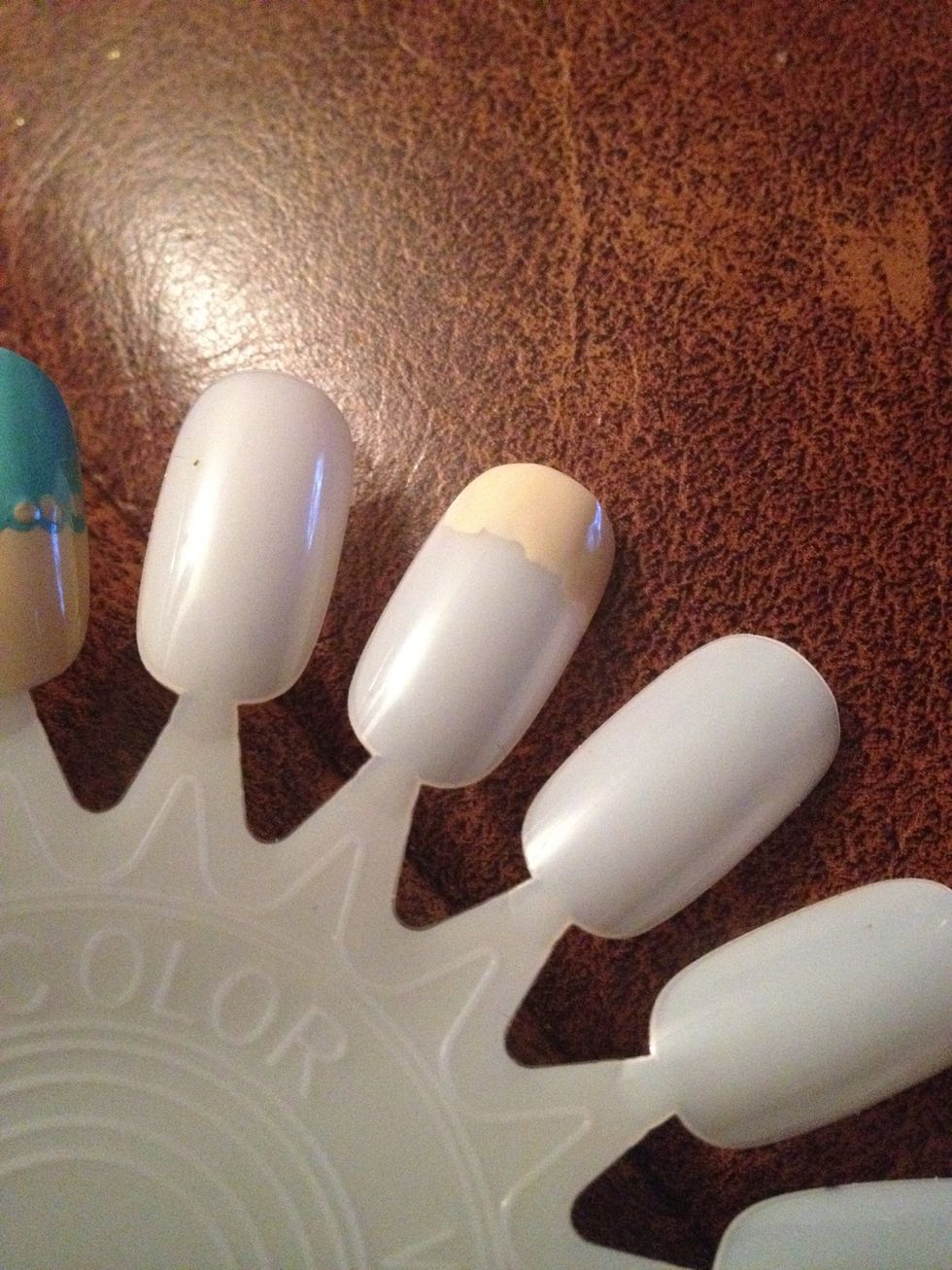 Start off with a tip of your chosen color. It doesn't have to be perfect at all because you will only see a little bit of the tip
Start on the right (or left)
Bring your brush to make a diagonal stripe across the nail.
Do the same in the opposite side with a different color
You see that spot I'm pointing at? You don't have to get that area because the next stripe will cover it :)
Now that first color you used on the tip, create your diagonal line going from right to left. Also see how that empty space was covered?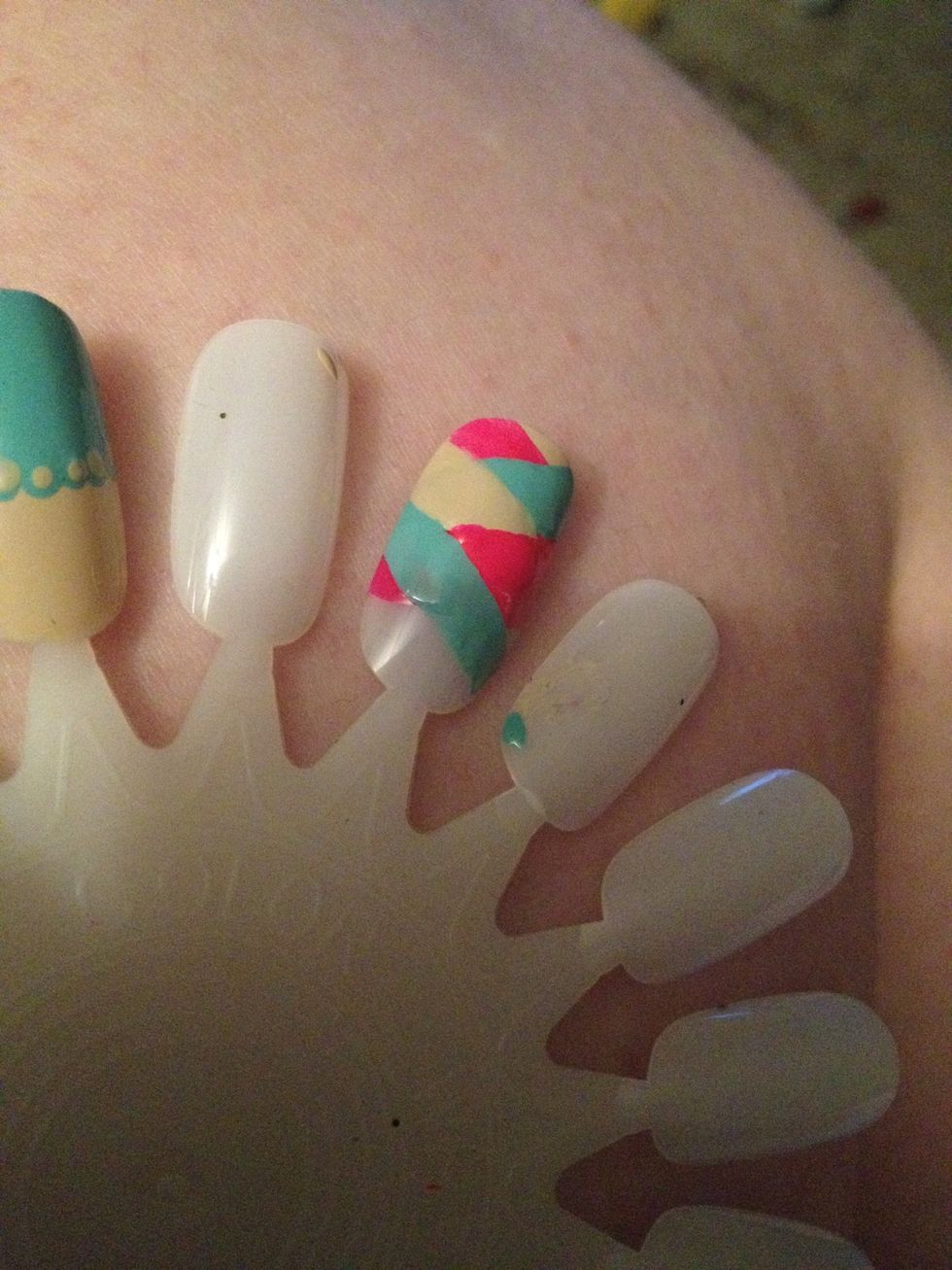 So by now your getting the idea right? If not there is a photo with additional directions :)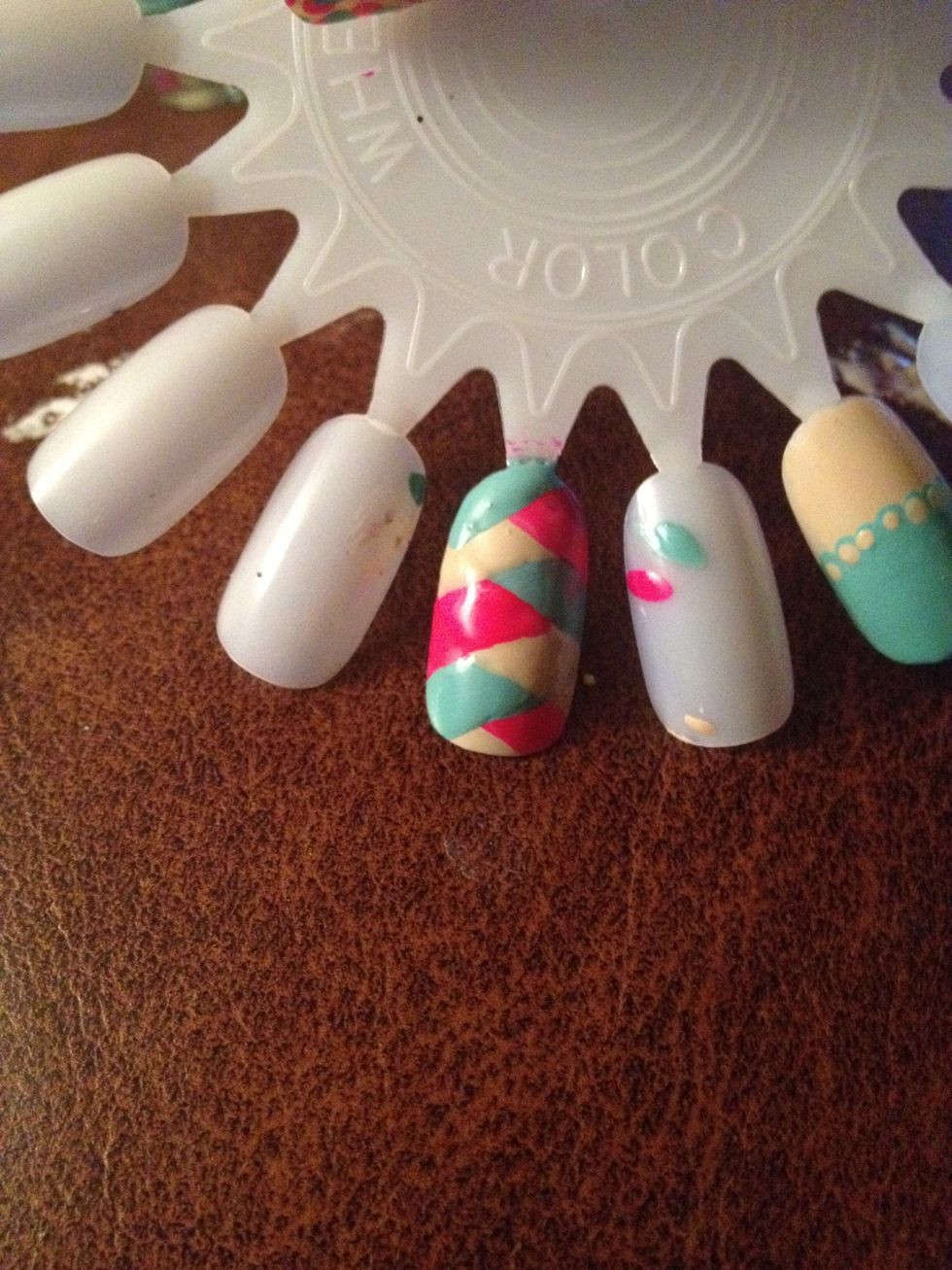 Finished :)
You will need to tap this photo to get full text :)
Also I want to see YOUR work too!! Upload your designs to my facebook. Www.facebook.com/FabuloCityNails
The creator of this guide has not included tools
Fabulocity By Jessica
Follow my Instagram @fabulocitynails\n\nPlease feel free to request designs and ask questions.