This will only work if your hair is long enough to reach from one side of your head to the other like the picture shows.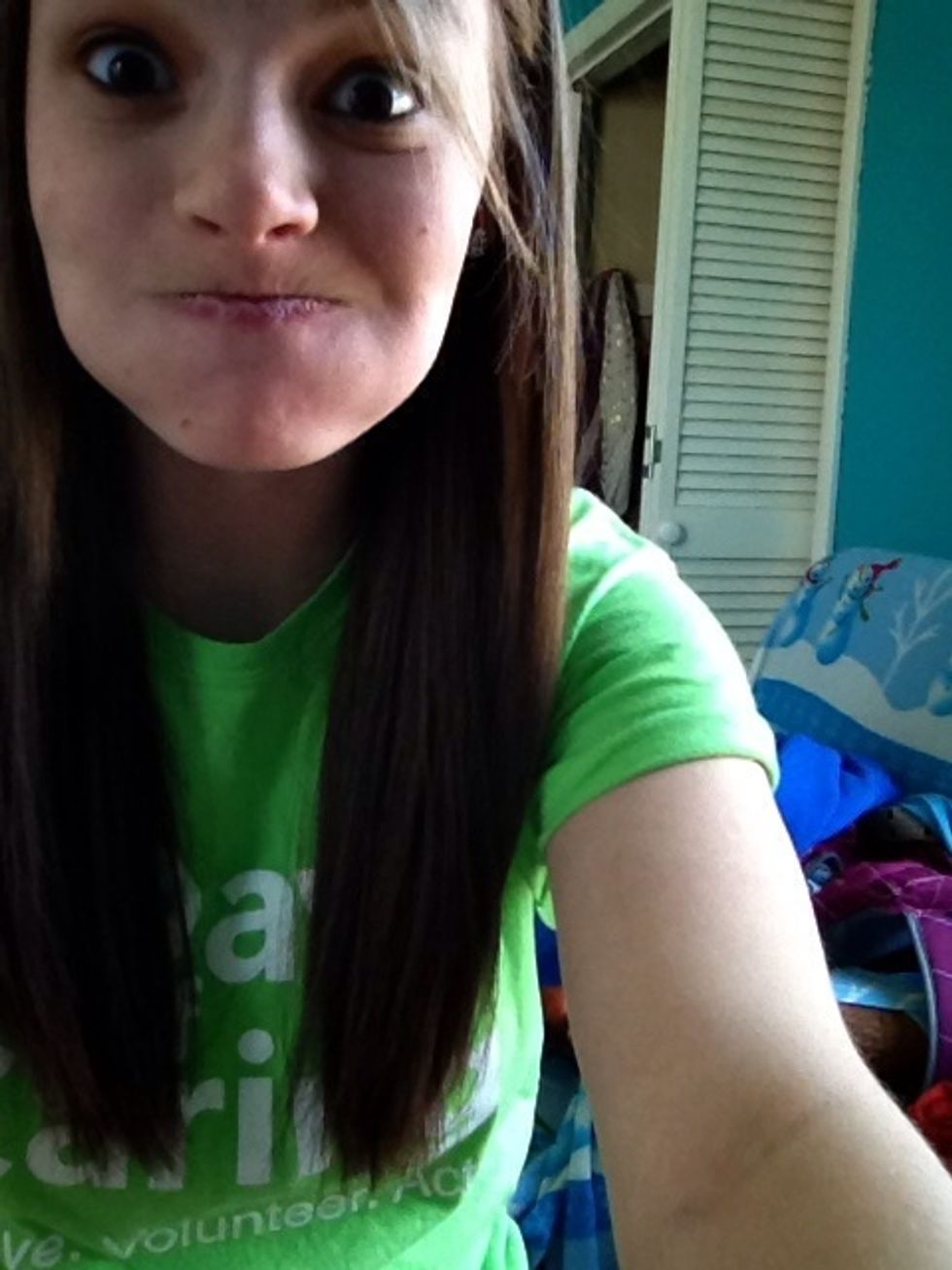 Straighten your hair. (Optional) You could also curl it before or after doing the headband or put it in a side braid at the end.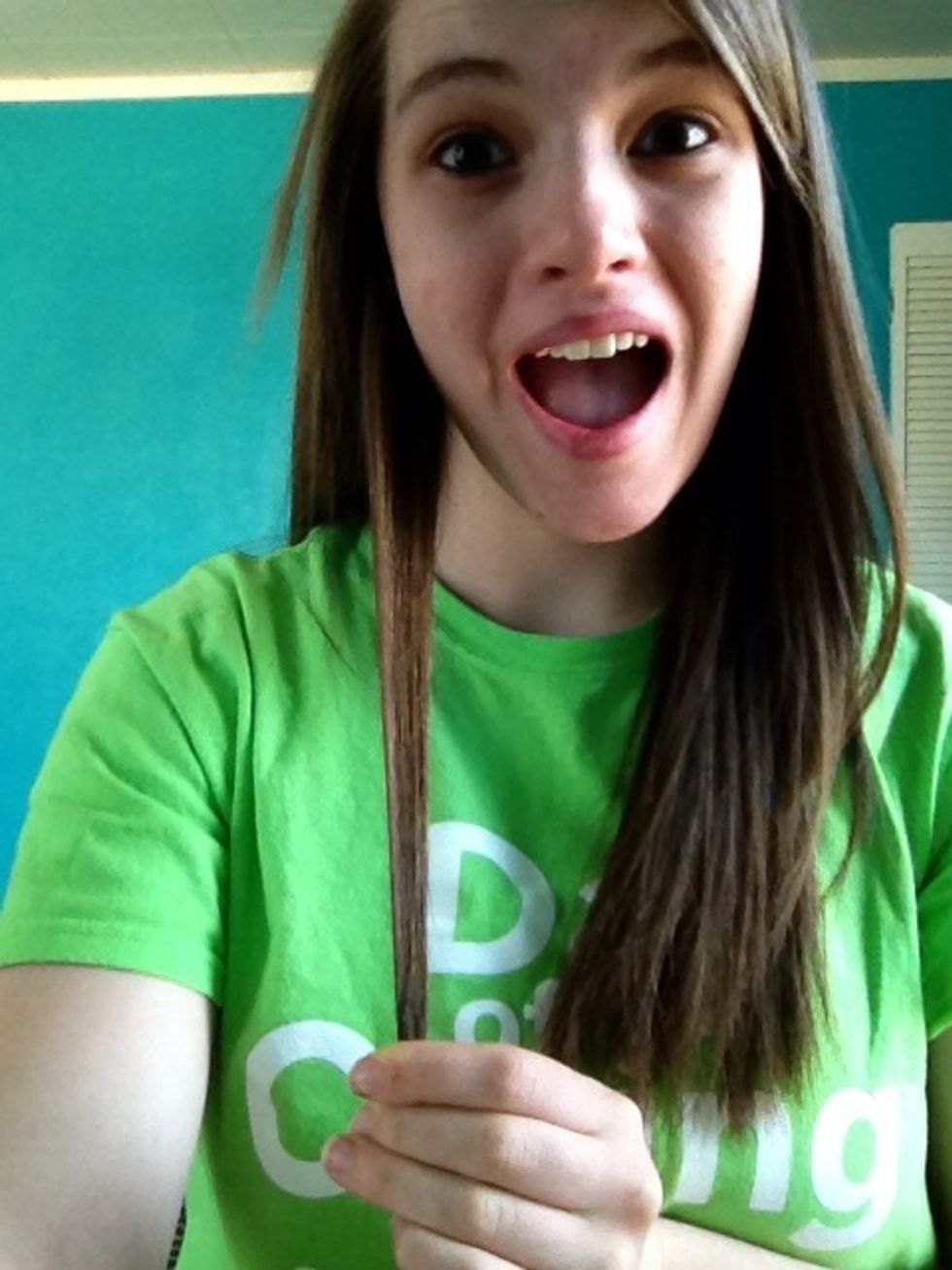 Grab a small piece of hair from one side.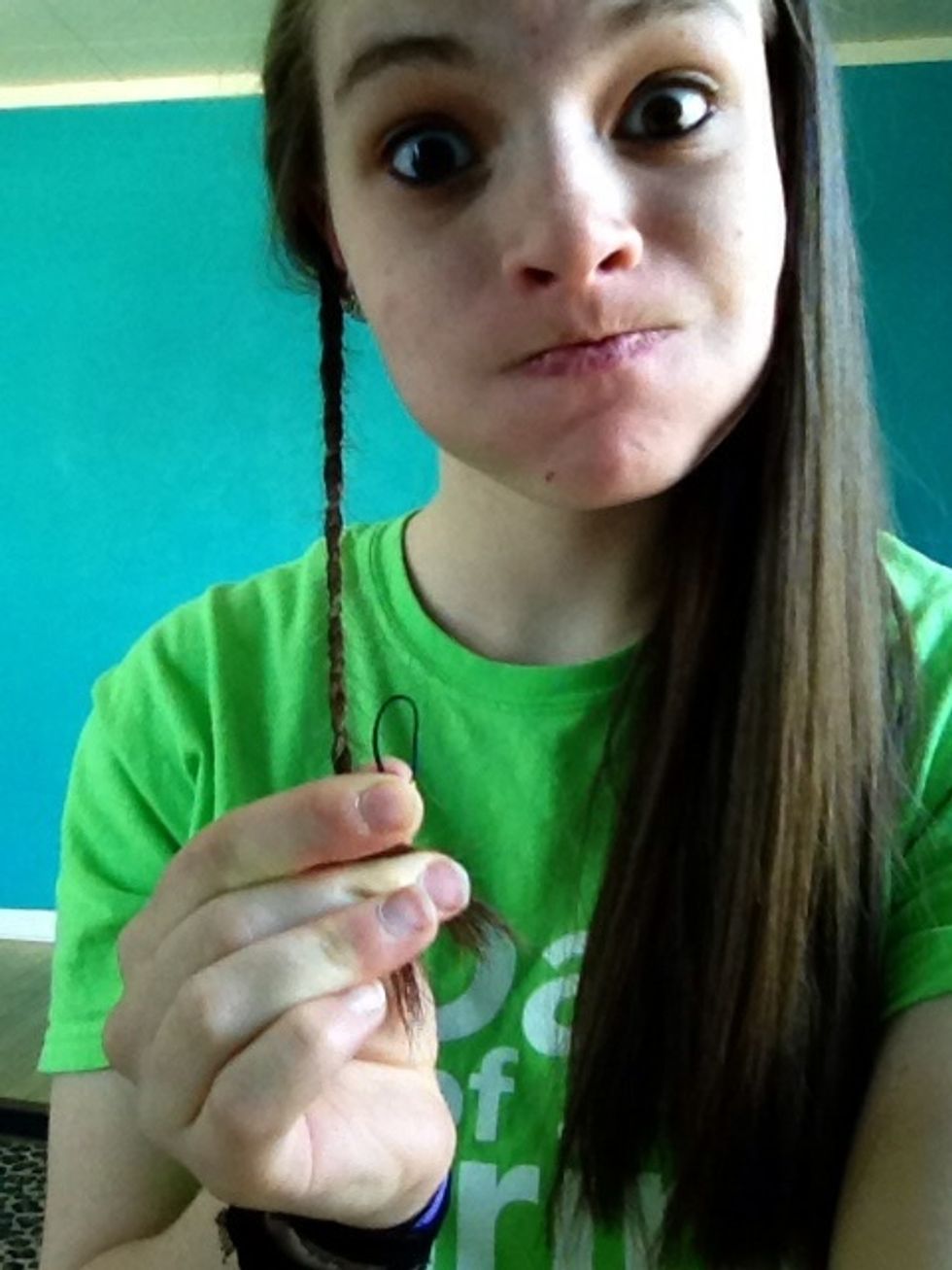 Braid that piece and secure with a small rubber band.
You can do a normal braid or a fishtail. Any type of braid will work.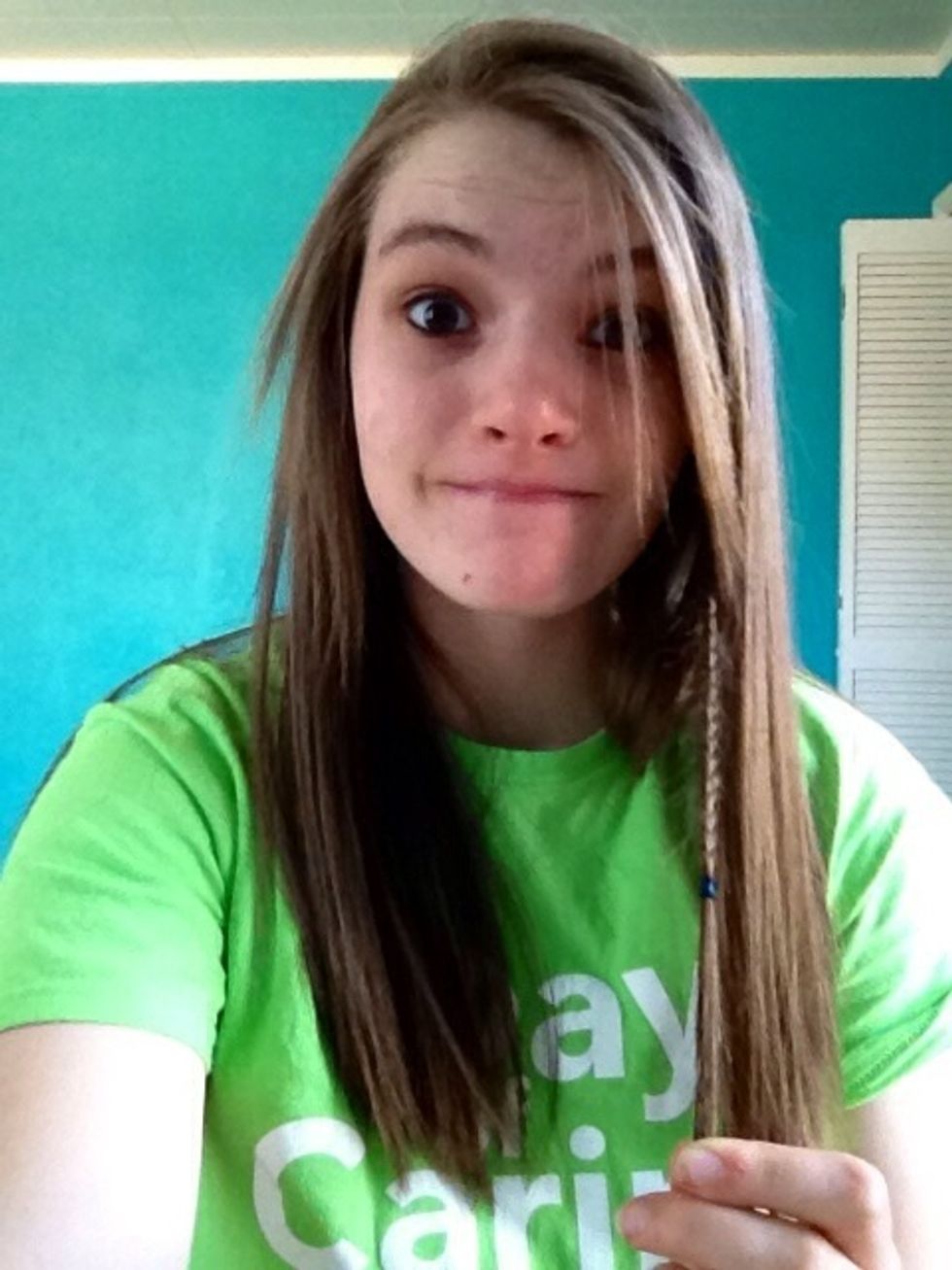 Repeat the process with the other side.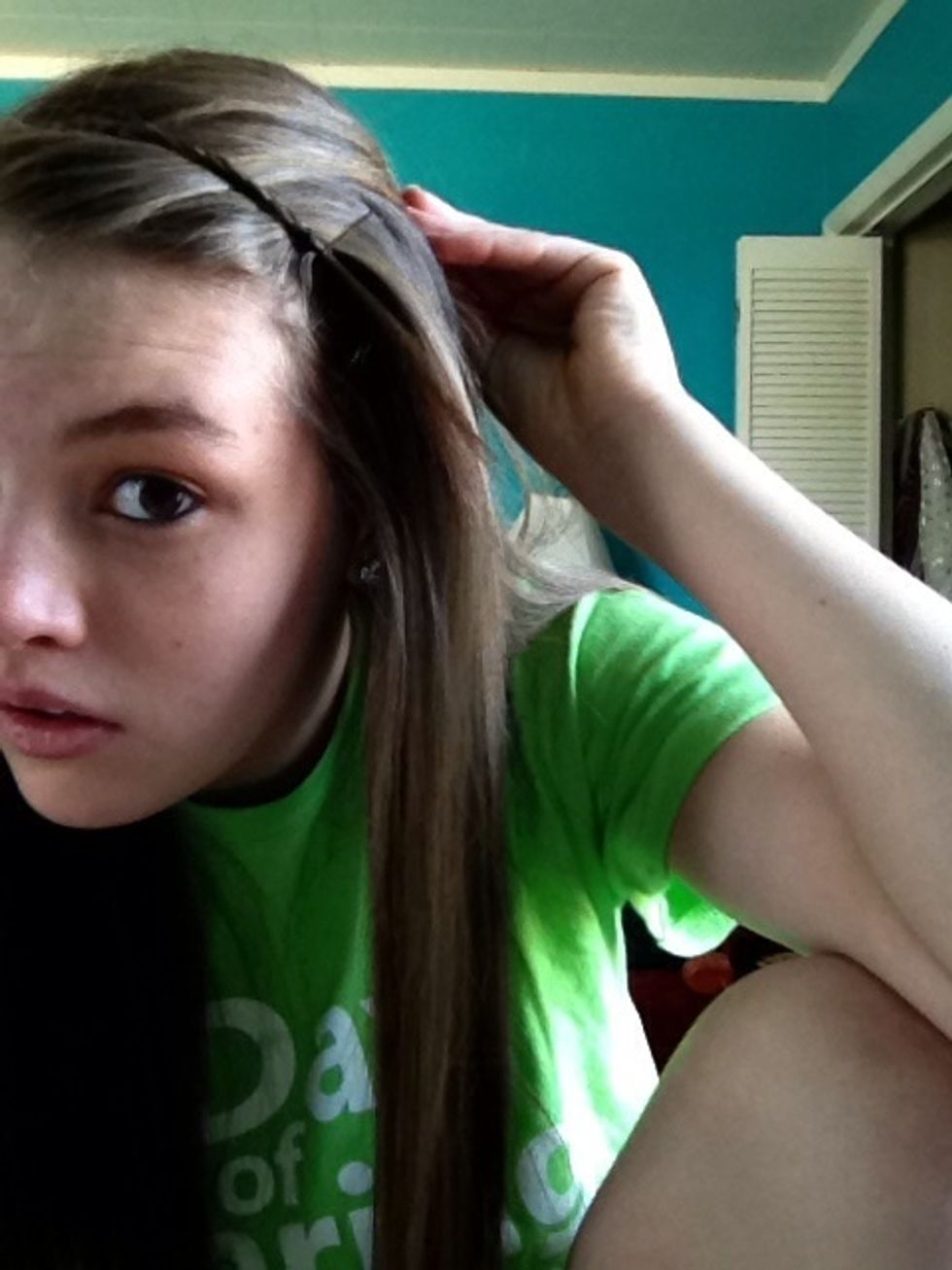 Take one of the braids and bring it to the opposite side. Use a bobby pin to keep it in place.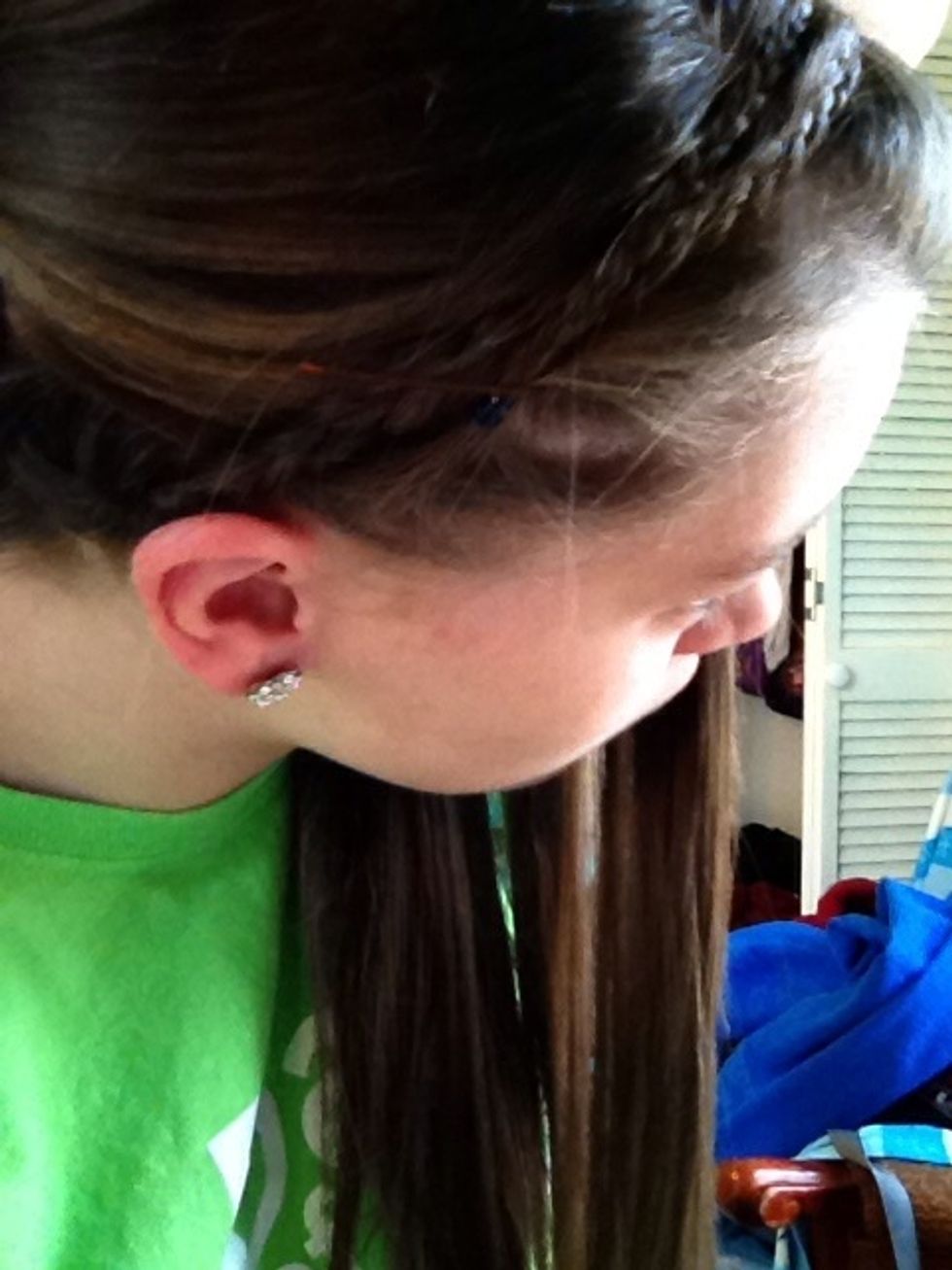 Do the same with the other side!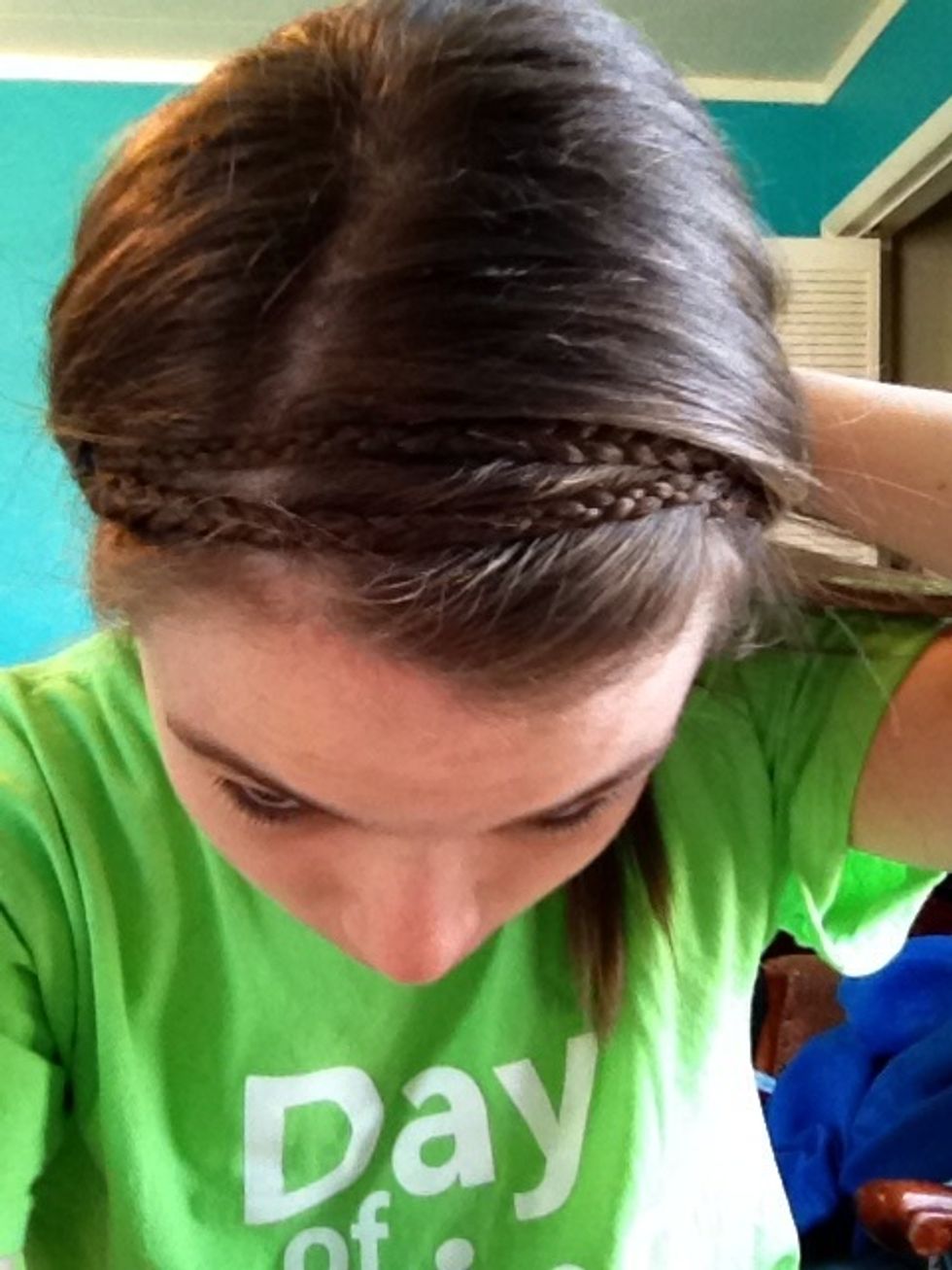 And you're done!
You can have as many braids as desired. I choose two because it looks better than only one but doesn't take much time.
Bobby pins
Small hair rubber bands
Straightener (optional)