Take off three pieces of duck tape that is a little longer than your wrist.
Fold them in half long ways and cut them into a skinny pieces.
Tear a piece of duck tape off and stick it to a table with all three pieces.
Then start to braid it tightly all the way down but leave a little space.
Take the piece of duck tape off the counter and the braided bracelet.
Stick the ends together and tape them with that piece of tape.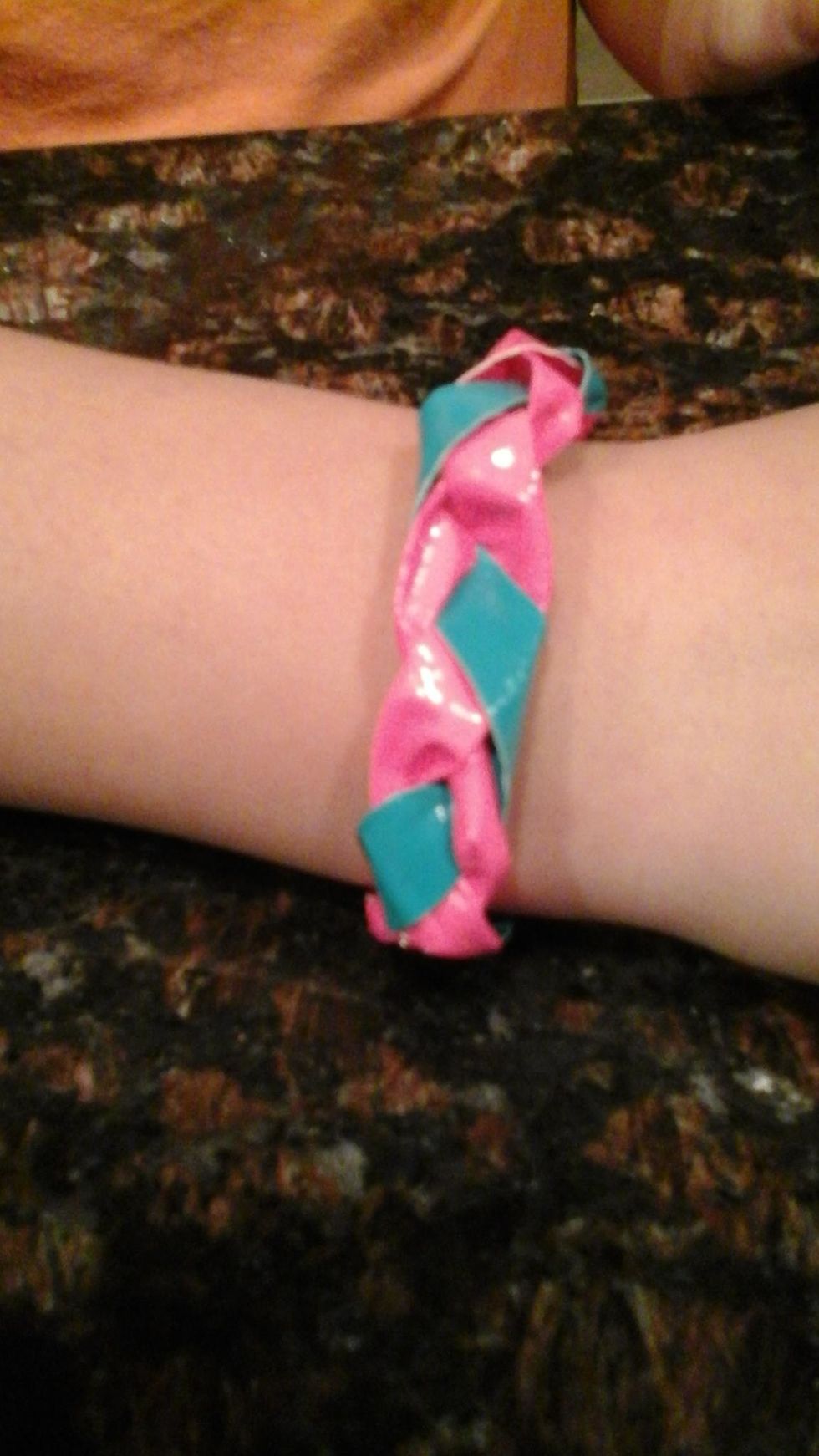 You are done and fashionable!
scissors
1-3 different color duck tapes